Going to school for art might be your dream, but not all art schools are created equally. Schools around the country have great art programs, but what separates the good from the best?
As a passionate artist, I have always longed for a world with great artistic education. To create more effective artists, we must allow them to learn from the right curriculum.
In this article, I am going to address some of the best undergraduate art schools to help you find out what might be right for you. You might be surprised by some of the names on this list!
[do_widget id=custom_html-21]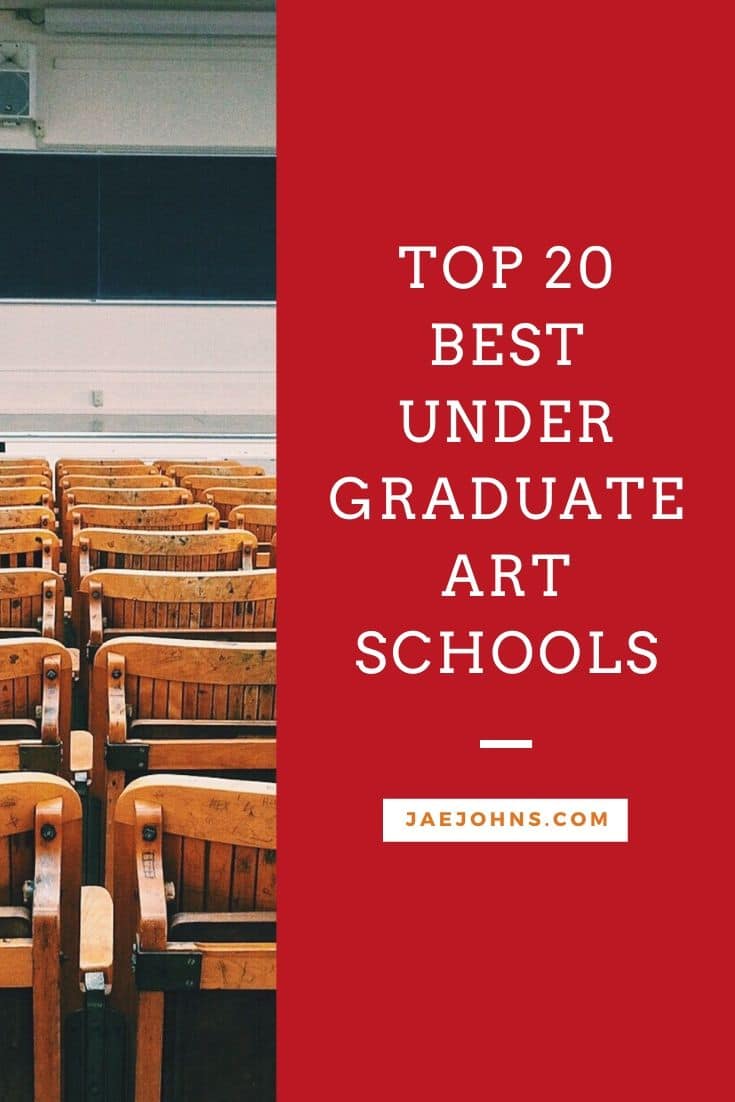 It is no secret that Chicago is known for being an artsy city. All over, you can find amazing art and programs to support artists. Don't hesitate to see what this amazing school can do for you. They offer a variety of different artist paths that will suit artists of all kinds.
Whether you are looking to learn about fine art, or you want to become a modern artist, this school has what you need. Their reputation more than precedes them, and they have plenty to offer!
Not everyone who wants to get a degree in art can go to an actual campus. Southern New Hampshire University understands this and provides students with great opportunities. For the digital or tech-loving artist, their graphic design degree in 3D modeling and animation is a game-changer.
This program can be completed completely online and will give you amazing skills. You will love learning all about this amazing artistic field and what you can do with it!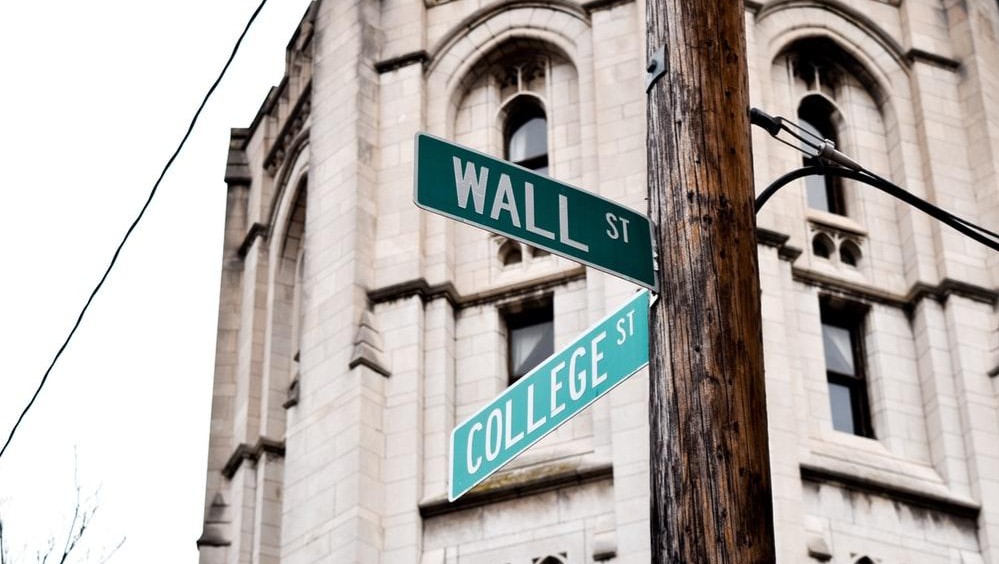 Photo by Markus Leo
It comes as no surprise that the Ivy's would make this list, and Yale brings it in the art world. You will love entering this prestigious art school that has trained many a great mind. At Yale, the quality of education is perfect for helping you to gain the skills to be a professional artist.
Being an artist is one thing, but being an artist with a degree from Yale is another. There is no arguing the fact that this school looks good no matter what you do, and there's a reason for it!
One look at this school's website will show you why it is on my list of art schools. If you are looking to go to school for art, this is one college that wants to get you there. You can enjoy a beautiful education that will bring together a variety of amazing talents and interesting knowledge. It is the perfect kind of school to go to if you want to truly nurture your artistic spirit.
This is another school that has a reputation that more than precedes itself. At Columbia University, you can enjoy a quality arts education. It can be a fairly competitive process to get into this school. However, for those who make it, it is more than worth it.
You can enjoy an amazing Columbia education and go to school for art at the same time. Some art schools simply are great because the entire institution is. Columbia is one of those schools.
Some people just want to live in California and make great art, and this school makes it possible. You will love learning all about art in all varieties at this school, which provides an amazing education.
Sometimes you just need a little sea-kissed air while you study. Spending time in California while you get your artistic studies on is a great case to choose this on a list of art schools.
The amount of recognition that this school gets from its students is truly something to marvel at. At this university, you can enjoy an amazing education to enter the arts. They offer a variety of fine arts focuses, including visual arts.
For artists looking to dwell on the life and history of what artistic expression is, look no further. Going to school for art here is exactly what you will need. They make it easy to learn and enjoy it at the same time.
No, Montclair isn't a state. This school is in New Jersey, and it is more than ready to make an artist out of the willing. You will love this school for art and all of their different focuses.
They make it so easy for you to get the most out of an amazing education in a passionate environment. This school has a completely dedicated focus on arts of all kinds. Don't miss out on your chance to apply!
Photo by Jorge Vasconez
Who doesn't love the idea of spending a ton of time surrounded by sunshine and warm weather? At Florida State University, you can enjoy a quality arts education and so much more. Whether you want to make art or perform it, this school has you covered.
You can enjoy a variety of artistic focuses in their curriculum, making it perfect for artists with several interests. This is one school that delivers when it comes to things like interior design and studio art. They make it easy to want to move no matter where you are from!
Stanford is yet another major university that many people are dying to get into. If you can manage to land a spot on this prestigious campus, you can count on learning a variety of great things. Stanford is known for their incredibly high-quality education and they gain recognition on name alone.
You will not want to miss out on learning from these elite professors who are ready to help you learn. A school like this tends to draw in the best of the best on their staff list.
When it comes to modern approaches to art, this university takes the cake. They offer both an on-campus and online approach to getting your dream degree.
You can choose from a variety of artistic focuses including digital arts and design, graphic design, and media design. This school makes it easy for you to get a degree that you love on your terms. As you continue to grow as an artist, you will find that this university is there every step of the way.
When it comes to education, the University of Denver is the best that Colorado has to offer. This amazing education system is known to house brilliant professors and talented students. You can enjoy their school for art as a student whether you want to study art or make it.
They provide a variety of helpful programs and engaging classes. Though they are fairly difficult to get into, it is well worth your efforts. You will receive a truly great education within these doors.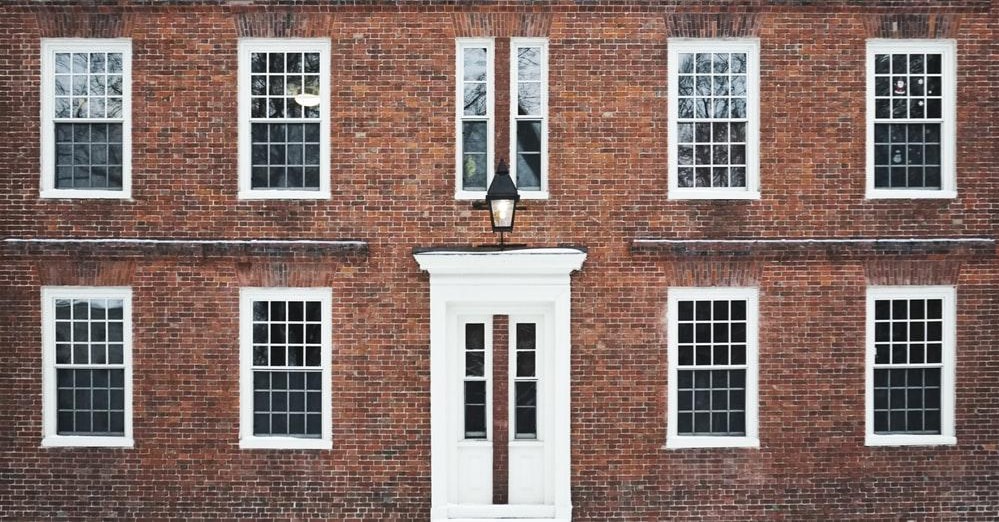 Photo by Su puloo
Once again, this is an Ivy League school that you simply cannot go wrong with. As far as going to school for art goes, you can count on Harvard to give you a quality education.
More importantly, you can expect the name of this prestigious school to open doors and start conversations. They offer a variety of artistic focuses that make it easy for you to find what you are looking for. You can prepare for a difficult workload, but for the dedicated, nothing compares.
You don't need to be Serena van der Woodsen from Gossip Girl to love this school. Brown is a historic school that has educated many a brilliant artist. This university is completely dedicated to getting the most out of students and their work. You will learn from talented professors who will guide you towards greatness every step of the way. The campus is beautiful, and the knowledge is all but pouring from the walls!
Many artists dream of making it in New York and at this school, you can. NYU is an amazing school known for bringing out the best in artists. However, they are also known for providing an amazing campus and a quality education.
You will love going to school here almost as much as you love coming away from it as an incredibly talented artist. This education is amazing!
You might not think of Michigan when it comes to art, but this school for art sure thinks about artists. You can enjoy a collection of artistically focused programs at this university. They make it easy to completely imbed yourself in art and artistic focuses. You can expect supportive staff, amazing courses, and a collection of other beneficial university traits.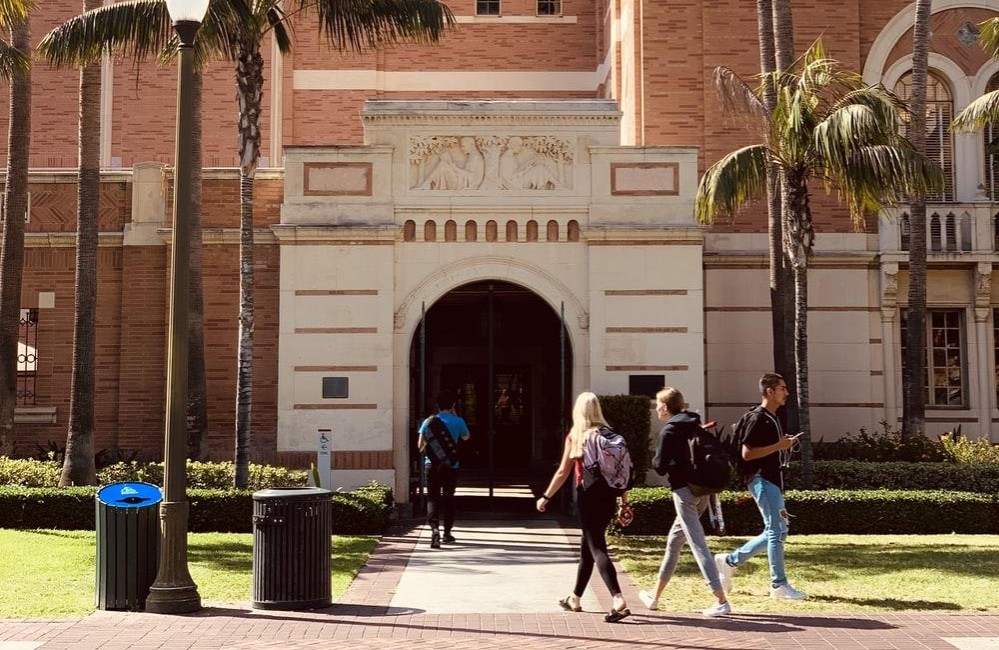 Photo by Francisco Delgado
This popular school is known for getting a ridiculous number of applicants every year and we can see why. As far as going to school for art goes, this is one school that excels.
You can enjoy a variety of artistic focuses in their degree programs, and the quality of education is believed to be incredibly impressive. If you love the idea of living the SoCal life and getting a great education too, look no further.
Many people know about Dartmouth and many more should know about their art programs. This university is renowned for providing an amazing education, but it also provides a great art education.
You can enjoy choosing from a variety of focuses for study depending on your interests. This Ivy League school is great for bringing together students with amazing professors. You will love studying under their guidance!
Arizona State University is known for a lot of things, but art isn't always one of them. This is disappointing because they have an amazing school for art. You can always expect to learn something and be exposed to truly amazing knowledge at this school.
They will help you to learn about a variety of amazing artistic topics. You can enjoy getting a great education and so much more at this school. It is the perfect school for art for the right student.
Berkeley is known for attracting a wide range of students, and it is easy to see why. This amazing and up-to-date school is perfect for getting the most out of an education. You will love learning all about the arts on this amazing campus. It is the perfect option when you consider schools for art. You might just find that this school is exactly what you need.
Conclusion
Choosing the right school for art can be pretty intimidating. If you want to be a professional artist, it can help you to do a little research into the kind of art that you want to do. It is important to review any school for your needs and interests. Every school has something different to offer, so do your research and find one that is right for you.
Don't be afraid to take your time and find something that is a good fit. Every school has its own culture and set of academic benefits. As long as you look for what you value, I am sure that you will find something right for you.
Which school would you choose?