Choosing to learn online is a commitment to yourself. Going to an institute physically imposes a responsibility and a burden on someone, which forces them to learn, but online classes and courses are just about the willingness of the person. An online course involves spending time, money, and efforts to learn something for personal, professional, or academic needs. If you're torn between Udemy vs Coursera, choosing the right course for yourself involves a lot of research and time consumption.
You have to consider multiple things before you choose a course, like whether you are choosing the course to master some technique or just learning something new to pass the time. If you're considering Udemy vs Coursera, you should know both are very famous platforms to take online classes and learn new courses. They both have pros and cons, free and paid courses, and different quality of learning.
This article will help you decide which platform you should pick according to your needs.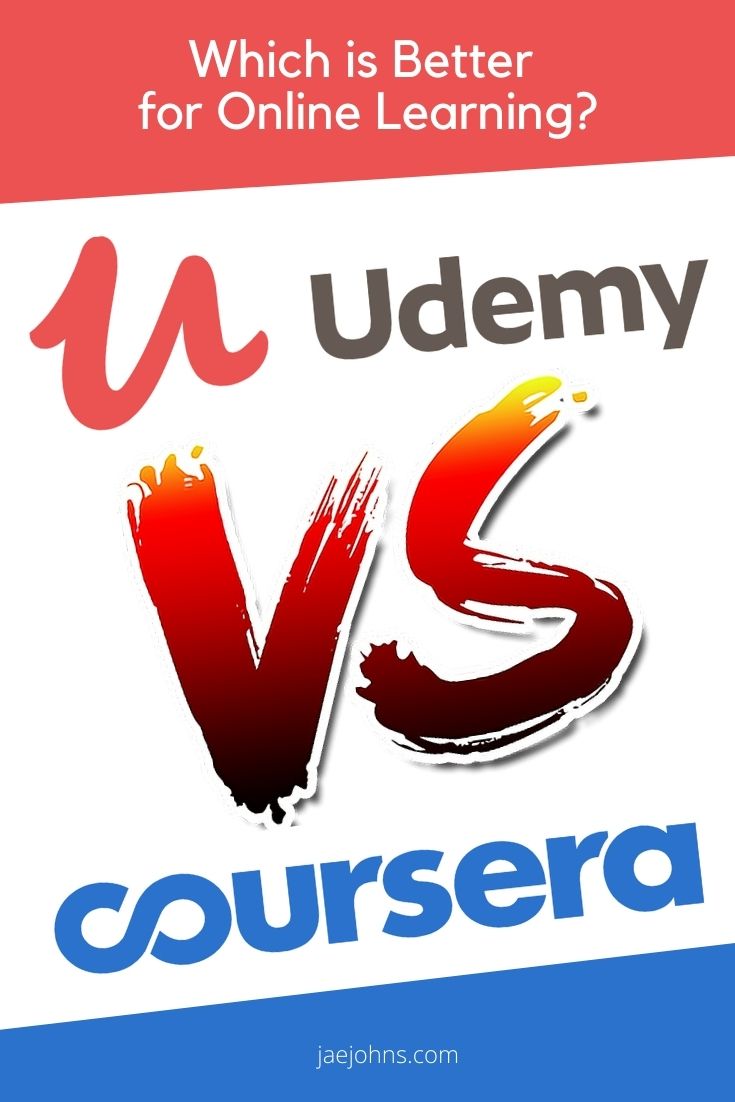 Udemy Prices vs Coursera Prices
One of the biggest factors that help you decide on most of the things is finances or money. Both of the platforms charge you according to the courses per course.
Udemy:

Udemy courses have almost all the time going on sale. These are their bestselling courses, and to make them accessible to everyone, they have put it on sale.
While their original price is $199, they are on a 95% sale, and you can access those courses for $10 each. There are many other courses available on the platform, which can cost you a lot more than just 10 dollars, but you can easily get started on a course with 10 to 15 dollars.
Almost all the topics have a bestselling course, which can get you started, and later on, if you want to master the topic or get more involved with it, you can buy the high-cost courses.
There are many websites and platforms online which only give you access to their material for a limited time. When you make a purchase on Udemy, all the purchases are final, and you get lifetime access to the material.
What You will Get
In Enterprise:

21 or more users

(Contact sales for pricing)

In Team:

5 – 20 users US $360 / user / year (plus applicable taxes)

Unlimited, on-demand access to 5,000+ top-rated courses
Yes
Yes
Branded dashboard & custom URL
Yes
Yes
iOS and Android app for offline viewing and casting capabilities
Yes
Yes
Create and host custom content
Yes
No
Create and share customized learning paths
Yes
No
Custom categories

Yes

No
International Collection: Native courses in French, German, Spanish, Brazilian Portuguese and Japanese
Yes
No
Coursera: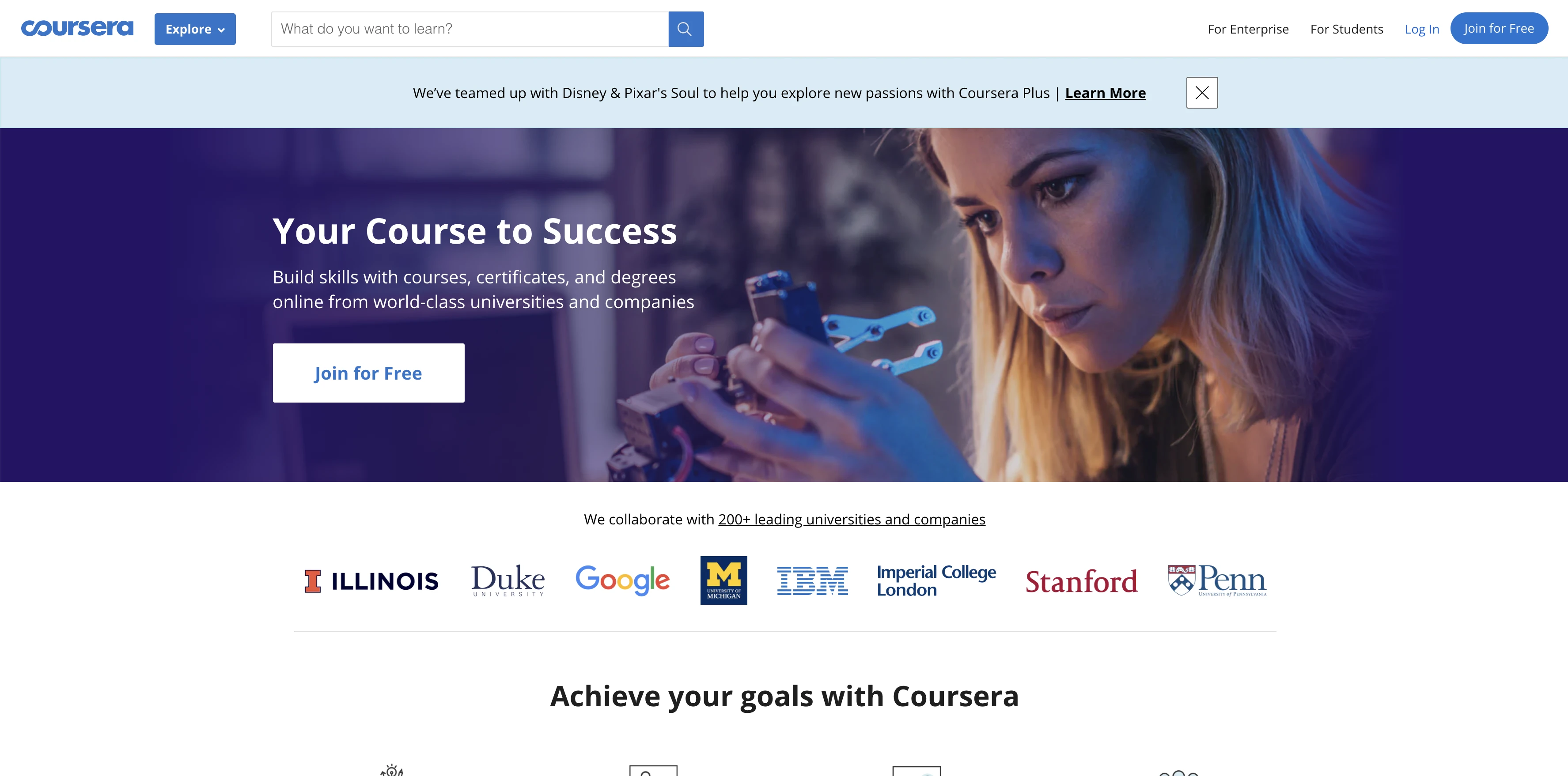 This platform has over 10,000 courses that you can enroll in, and get free access to all of them as soon as you sign up for the platform.
The other features need to be unlocked by paying for them. Coursera provides certifications for different courses that they offer, and if you wish to have a certificate to add to your resume or use for professional reasons,
Different courses in different fields have varying costs on Coursera. When you start a course, you can see the certification process for it. Take the classes and material for free, and if you feel like it, you can get the certificate for it.
Nevertheless, it is a good opportunity to have multiple skills for free and using them in your practical life. Specializations most often require you to pay before you can start the course. The costs can vary, as we have discussed before.
The material is available to the person for 180 days, and they can access it at that time. Once the subscription has expired, you will need to renew it.
Team
Enterprise
$400/user/year
Custom Pricing
For teams & smaller organizations,

empower employees to master new skills with unlimited access to our catalog.

For larger organizations

Interested in unlimited access, analytics, integrations, and support that drives success.
Udemy vs Coursera Comparison
By comparison, both platforms charge you a reasonable amount to sign up and start studying on the platform. One of the main points that can help you decide which platform to pick can depend upon how much you want to learn.
If you are looking to take things slow and have a smaller number of courses, Udemy is the best pick with low rates and lifetime access to the material.
If you want to achieve a lot in a limited time, then Coursera will offer you a wide variety of material for free without certificates. You can then apply for the certificates once you are done with the course if you wish to add them to your resume.
Courses Offered
When you are looking for a platform where you want to learn, you have some courses in your mind. Many people are drawn towards photography; some like to enhance their skills of arts, and many people like to keep upgrading their programming skills.
While both platforms are very much related, they still differ in the kinds of courses they offer.
Udemy: Udemy does not just focus on the academic courses, but it is a wholesome platform. You can find courses here ranging from the normal household exercises to full-stack developer courses.

Some of the categories that they offer courses in include:
Business
Languages (in different languages)
Gaming (development)
Photography
Videography
Entrepreneurship
Yoga, health, and fitness
Music
Technology
Web designing
Graphic designing
Marketing
Etc.
These courses have been developed to help with a step by step procedure and hand-on experience.
If you are looking for a more academic approach to the courses and need to learn them for academic purposes, Coursera provides the exact range you fancy.
Some of the courses that they offer include:
Data Sciences (Including data analyst)
Arts and humanities
Life and social sciences
Computer science and business
Instructors
The different courses are taught by different instructors, of course, but it is important to learn the courses from the experts. As Einstein quoted once, "If you can't explain it simply, you don't understand it well enough."
Pick the instructors recommended by the websites or look for the comments under their courses. There are still differences in the instructors on both platforms.
Udemy:

Udemy courses are mostly taught by specialists, but anyone can create a course on the platform.
You will need to do thorough research on the courses you are about to pick and go through the material being taught and their comments before you pay for it.
Many professionals will offer you industry experience, a reputable chef with experience of years in a highly reputed restaurant, but you might also end up with a person who just did some research online and started making a course of their own.
Becoming an instructor on Udemy requires creating an account and watching an orientation video about their instructions to the instructors.
Coursera:

In comparison, Coursera is more focused on universities and colleges. They have direct links with them and get lectures from professional professors from around the world.
Pick any kind of course on Udemy or Coursera. You will be able to notice that the Coursera professors are more likely to be professionals with a master's or Ph.D. degree giving them more credentials than the normal instructors from the internet.
Udemy vs Coursera Instructor Comparison
If you are looking for some focused academic content, then Coursera is the platform you should head to, but if you just want to learn how to play the guitar or learn how to create formulas in an excel sheet, you can take help from Udemy.
Just make sure to go through the instructor's profile before you pay anything to make sure that is the kind of content you are looking for.
Certificates
Not all, but most of the people are looking for certificates after they complete such courses. It represents that you have certain skills whether or not you are going to use them in your job or anywhere else.
Most employers prefer having an employee with more knowledge rather than just a person who is just sufficient for their work. A developer with knowledge of the business will understand the models better and will be able to help the company in ways a normal developer can't.
It is preferred to apply for a certificate once you have completed the courses to help you in your professional, personal, and academic life.
Udemy:
Udemy courses are often offered by non-professionals, and while they do offer certificates, they are not recognized by any well-reputed institution.
You can still include the certificates in your resumes, but you might need to give your employers a physical demonstration as the certificates won't be speaking much for you.
There are chances that you might find the courses that are certified by some well-reputed institutions. It would be upon the employers to accept those certificates, and they might not give you any plus points based on the courses from Udemy.
Coursera:
Coursera programs are well structured and offer you more in-depth knowledge about all the courses.
Their courses from professors who will be in touch with you most of the time will give you live support, helping you complete the course better with graded assignments and quizzes involved.
The universities or institutions involved with Coursera include Yale, Princeton, Cambridge, etc.
The institutions offer more validation to your courses, and employers are more likely to hire you with these certificates.
Time commitment
Whether you are studying on Udemy or Coursera, you are going to spend a lot of time on all the courses. It can be a normal web course or a more detailed course on how to draw or paint.
Learning requires time, but the institutions or platforms can require different kinds of time commitment from you. People prefer online courses as they don't bound you according to time or location.
Udemy:
Udemy courses are available for a lifetime once you pay for them. It means you can purchase the course now and if you never used the courses in the first few years, you can refresh it if you are going to apply for some new job.
Most of the courses on Udemy have some reading material along with some tutorials and videos.
Some of the courses offered by them can even be completed within a day if you want to learn.
Coursera:
The courses on this platform have a starting and an ending date.
As soon as you complete a video, there are follow-up questions or assignments for you to solve that you need to complete within the given time.
Conclusion
The right kind of platform can be decided for you based on the courses that you are trying to learn and their purpose. They are both excellent platforms, but you need to pick out the best for you on your own.
If you're interested in other online learning options, check out these: