One-point perspective is a concept that has been around since the Renaissance period.
While you might think that we wouldn't keep an art style around that long, you would be wrong.
In fact, many forms of media use one-point perspective in countless ways. This is a concept that has stretched beyond drawing and spread off into other areas.
You can now find this unique perspective being used to create thrilling effects in various ways.
The real reason that one-point perspective is so popular is simply that it is aesthetically pleasing. We, as people, love the way that it looks. Whether someone is drawing, setting up a scene in a film, or creating something for a photo, we love it.
This beautiful approach is great for creating captivating visuals that people want to fall into. This is because it plays on the way that the human eye naturally sees things and uses it to make something unique.
In this guide, I will break down a one-point perspective, what it means, and how you can create it yourself.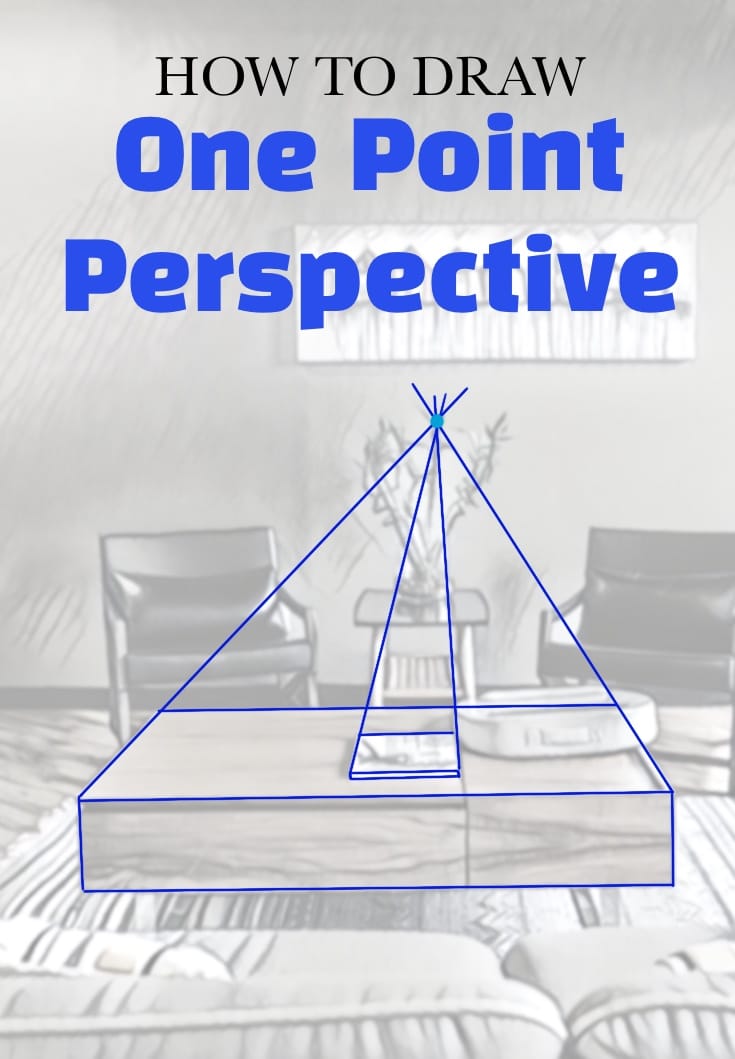 Understanding Perspective
Before we can focus on what one-point perspective is, we must consider perspective alone. Perspective is the direction that we view the world through. It is the angle at which we perceive everything in front of us, and it matters a lot in art.
When the perspective of an image is right, it can allow you to connect more wholly with it. It might look better, feel better, or tell a story. Within art, we use perspective a lot. You might choose to view a character from above or from down below. Making this simple shift can drastically alter the way that the image ends up looking.
Perspective is a powerful tool that can be used in many different ways. To begin, you can use perspective to modify aesthetics. This can make an image look more engaging or more interesting purely by choosing how we view it. On the other hand, perspective can be used to create more depth within an image physically or emotionally.
You might see a character towering over another because of an angle, and that tells us something. You might instead see a world that somehow feels big enough to step into. That is the power of perspective, and why one-point perspective is so popular.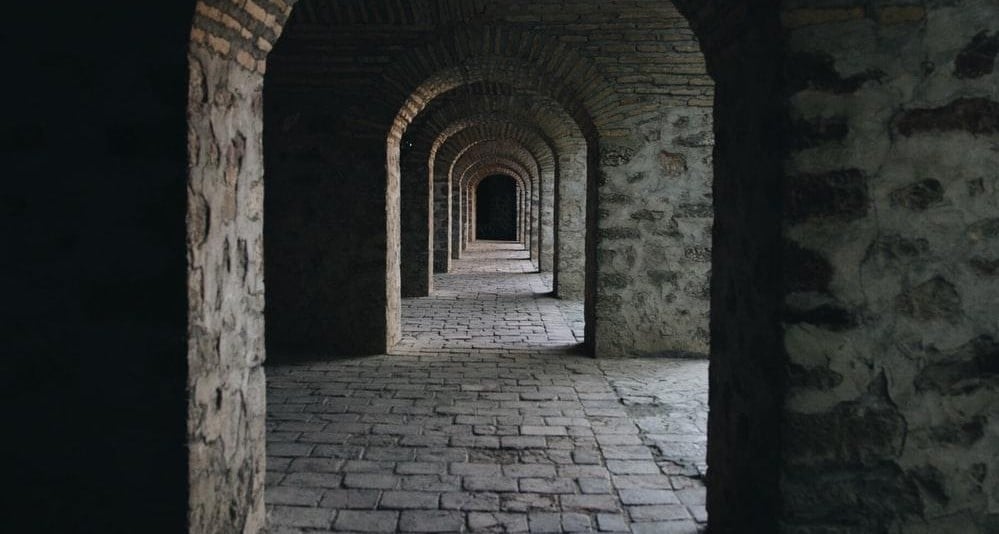 Photo by Shapelined
What is One-Point Perspective?
In a world where even our cartoons are in 3D, it is difficult to think of things as truly flat. However, back in the Renaissance period, flat was all that we had. Everything was two-dimensional, which is why anything that could add depth was becoming hugely popular.
Artists sought a way to make their art more whole in a sense. Depth is known for adding a degree of realism, which is why we incorporate it so much today. At the time, however, artists hadn't come up with too many ways to create depth. What they had was flatwork with minimal depth. This is why one-point perspective became so relevant after it was introduced.
At its core, one-point perspective is simply the act of creating art from a singular point. The general idea is that you will focus on a specific spot on the paper and built outward from there.
Using this approach, artists were suddenly able to make three-dimensional works of art. Suddenly, instead of flat images, artists had worlds build like hallways that you could all but step into. This fascinating realization spawned a lot of artists to begin creating thrilling new scenes like never before.
How does One-Point Perspective Work?
One-point perspective works almost in reverse from a design approach. While we are used to choosing what perspective we will view our work through from an external point, this works backwards. The artist will choose the endpoint, which is intended to draw your gaze and work outward.
The end result is this feeling that is almost comparable to a funnel. By building the scene out instead of in, you can actually control the direction that the viewer's gaze travels without necessarily highlighting anything.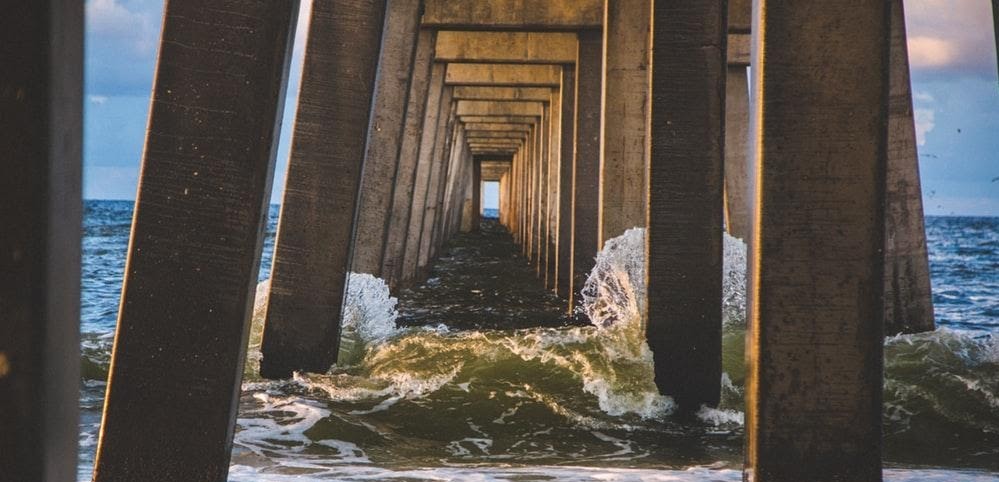 Photo by Keith Misner
How Do You Create A One-Point Perspective?
Creating a one-point perspective is somehow very simple and very hard. Initially, you will find that your one-point perspective is easy in theory. However, taking everything and making sure that it all lines up is where it can get slightly more complicated. Though finding a singular point on a page is easy, making sure that you manage your proportions can be more difficult.
When the majority of people make a one-point perspective, they work in pencil. This is why because creating a one-point perspective that is perfectly balanced requires a lot of erasing.
Though you might someday get to a point where you just know how to space and size everything, very few people do. This is why so many one-point perspective drawings are covered in light lines that help the artist to map things out.
An Effective Approach to One-Point Perspective
The most effective approach when creating a one-point perspective is to create a sort of star effect. You will begin by choosing your central point on the page to begin with.
After you have selected this part of the drawing, you can begin to draw light lines outward from it that will ultimately frame your scene. These lines can be used in various ways to help you out. You will use them to guide the direction of the scene as a start.
Though you will always focus on the singular point for your image, you have creative control beyond that. You can gear your scene right, left, up, or down. It is completely up to you to determine how you want to approach this.
All that matters is that the lines must all lead back to your single point on the page. This is how you will create the stunning three-dimensional effect that people seek with this approach.
Remember This When Drawing Your Lines
When you are drawing out your lines, it is important to lead them to the edge of the page. No matter how much space you have, you want to see these lines through to the end. This will ensure that no matter what you add to the page, you will always have it going through the right perspective.
This is incredibly important when you begin to add other elements to your drawing. If your centerpiece is a doorway with a hallway and you add something where a wall should be, you will have problems. The entire drawing and perspective will be thrown off. Laying out this perspective before you begin adding is crucial.
Adding elements is generally where people struggle with one-point perspective drawing. When you add elements, you must take into consideration the angle and proportion. This must be done for the sake of the drawing as well as the perspective.
A dress placed right next to the center point would be smaller than a dresser placed at the edge of the drawing. This is another reason that drawing outlines can be effective. It helps you to more easily gauge how big an item should be when added.
In addition to picking out the size, you can easily use these lines to determine the angle of the item. Since you will always have a viewer looking into the drawing, almost everything will be presented at a specific angle. Using these perspective lines as a guide, you can more easily focus on direction.
Controlling the angle at which the item is seen is crucial for keeping the overall three-dimensional effect. Many people find that it is easier to determine how to present their elements when the angle is obvious.

Photo by Mateusz Delegacz
Choosing the Right Focus
When it comes to one-point perspective, you must have your singular point of focus. While you will want to start this as a literal dot on the drawing, it doesn't have to end there. Not every one-piece perspective art piece shrinks down to a singular dot on the page.
However, choosing your dot can help you to manage your angles. This is crucial for making sure that your true focus is presented appropriately. You can use this target and accompanying lines to make sure that your focus is proportioned correctly.
When you select an actual focus item, you want to consider why you are choosing it. A popular option is something like a door or window. This will pull the viewer through the scene to this steady endpoint. It can be effective when drawing hallway scenes or something of that nature. People also often choose elements like a mountain or sun that they can then use to build out from.
A common scene with this approach is to draw a road. A highway road disappearing off into the horizon is perfect material for this style of art. Choose a focus that makes sense as an endpoint or inspires awe. No matter what, it should be a crucial type of element within your scene that everything else supports.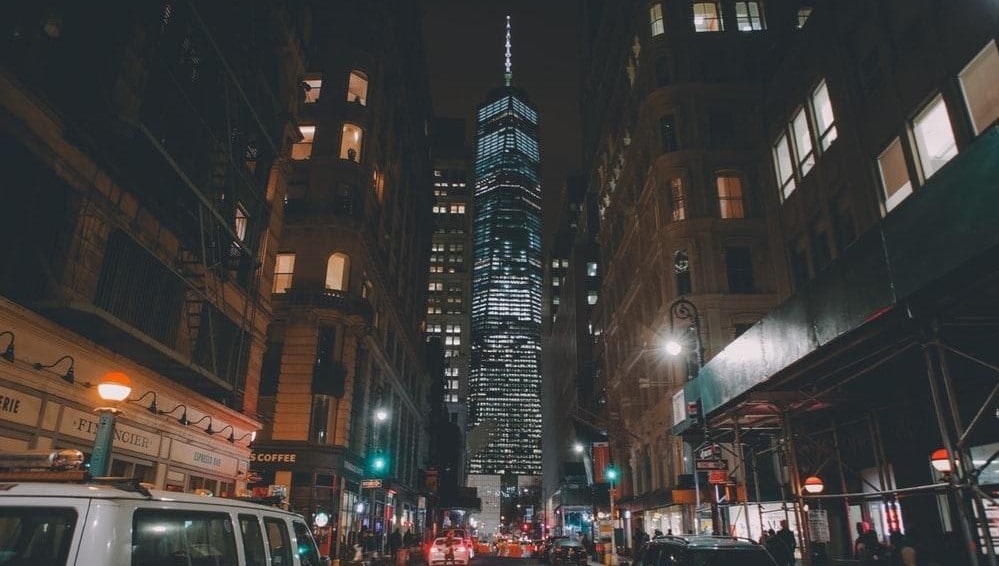 Photo by Tim Trad
Selecting Your Elements
When you choose your elements within the scene, you want to consider a few things. Your first consideration should be choosing something that fits well within the scene.
Since these perspective images generally draw the audience in towards a specific element, you want to choose ones that support it. Though you can certainly randomize here, you might want to get the technique down first.
For beginners, it is generally best to choose elements that are geometrical in nature. This is because controlling these elements and how they look is much easier. When you first begin, you will likely want to do everything with the use of tools.
Choosing elements that are easily broken down into specific shapes can help you to control the scene. It is also an excellent way to build perspective when it comes to working within the lines that you set up.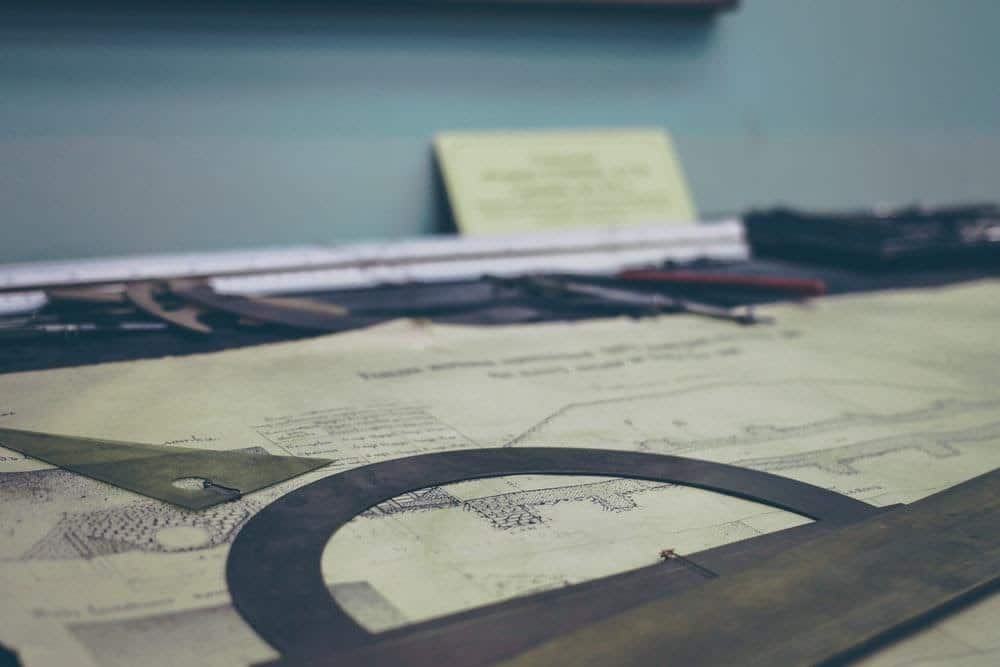 Photo by Sergey Zolkin
What Tools Do You Use To Create A One-Point Perspective?
Creating a one-point perspective is something that you probably won't want to do by hand. This form of drawing is a lot more technical in nature than some of the other approaches.
This is because making sure that you have that perfect one-point perspective involves perfection in a lot of ways. For this reason, many people rely on certain tools to help them to create this style of art.
The most popular tool being used to create these is a ruler. This allows you to guarantee straight lines so that your perspective is always even. Additionally, some artists rely on other geometry tools.
This includes compasses, protractors, and more. For digital artists, there are entire systems that can be used to digitally create these. They are comparable to the systems that you would use to make a blueprint.
Conclusion
One-point perspective art is something that people love because it has such a cool effect on the audience. The fact that an artist can easily take a flat piece of paper and create a three-dimensional world within it is amazing. If you are looking to create this style of art, do not hesitate to play with it.
The most important thing to consider is the fact that this style of art requires a unique approach. It is okay if your first few attempts don't end up looking right at all. Every single time that you try, you will get that much closer to perfection. Continue your efforts and enjoy making three-dimensional art. When you get it right for the first time, you will be thrilled.
What new trick to creating one-point perspective did you learn in this article? Is there something you would have liked to see explained more or covered?