Digital art can look very different depending on the printer you use.
That's why it's crucial to pick the best printers for art prints while staying within what makes sense for your budget.
We're looking through the right options for different art print projects to compare and contrast them.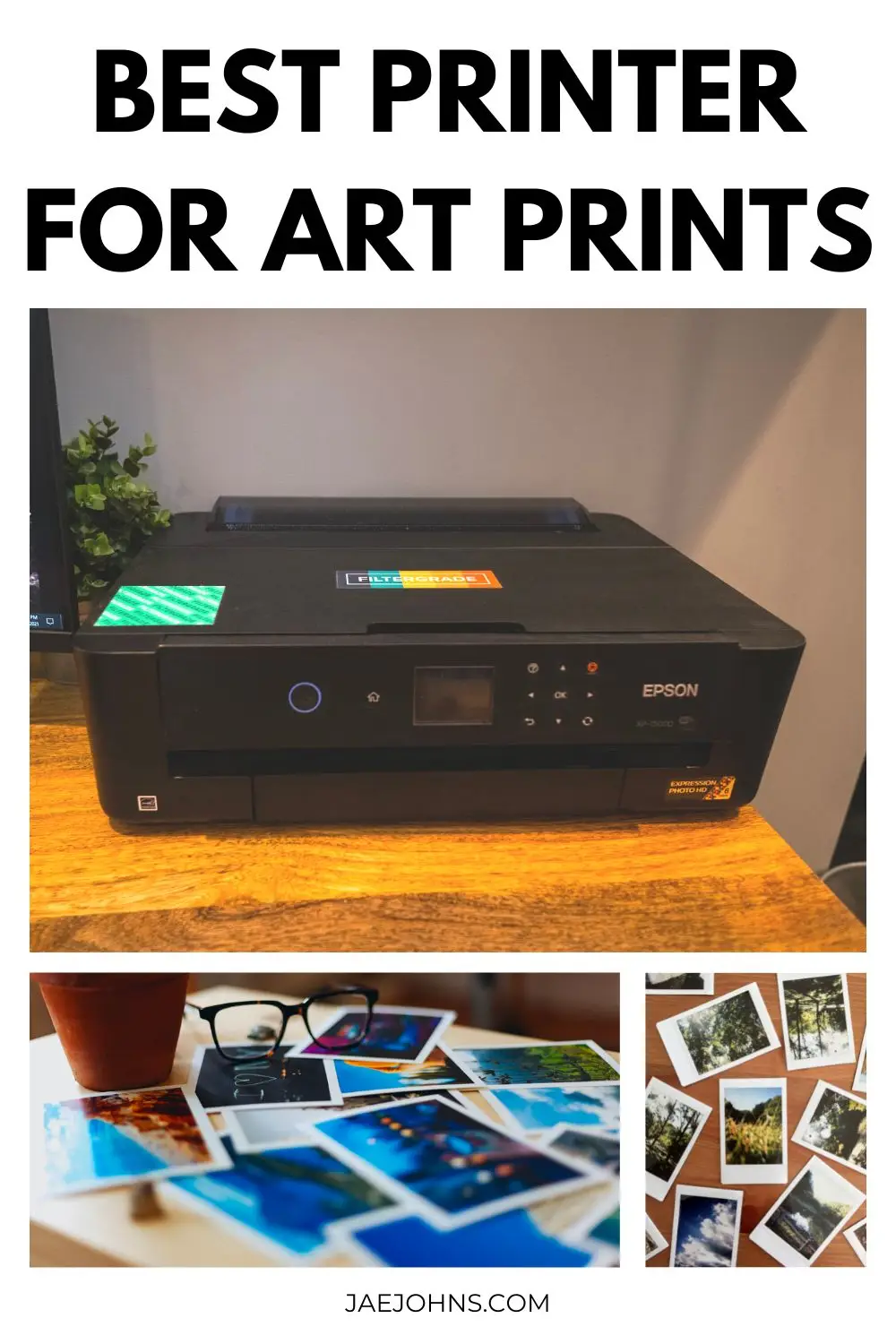 Please read: We can only do this with support from our readers. When you purchase an item through the links on this site, we may earn a commission at no additional cost to you. Thank you! Read our disclosure for more information.
Best printer for art prints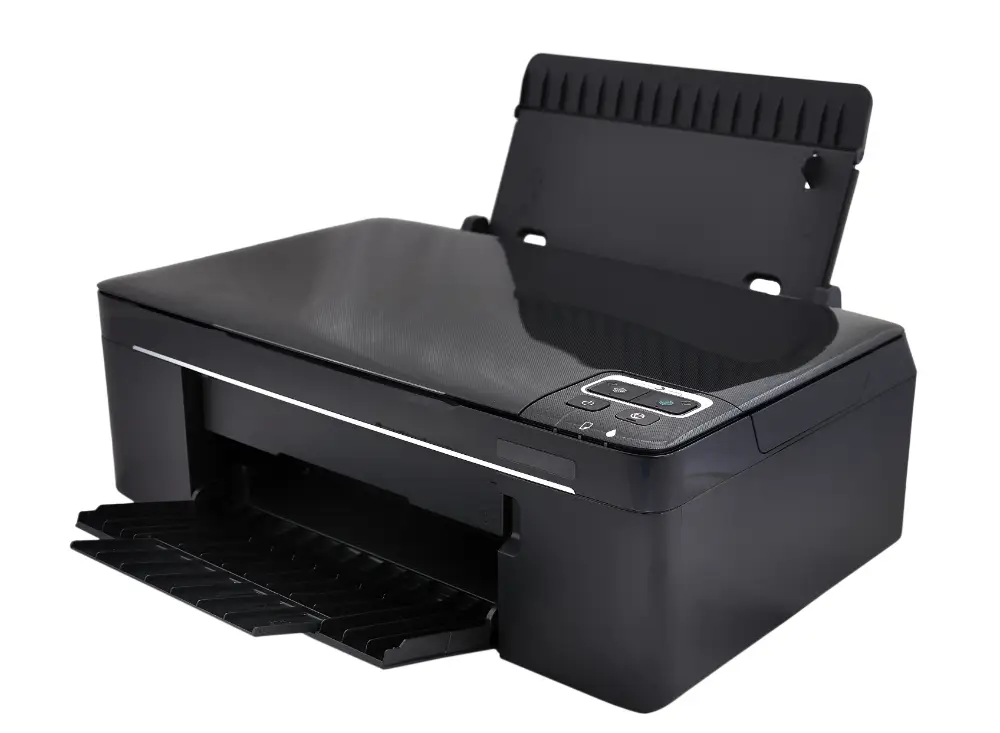 Epson EcoTank ET-8550
If you are looking for an all-around excellent art printer, the Epson EcoTank ET-8550 is a perfect choice.
It can print about anything you need, but with an affordable ink cost per page. Just one ink tank prints about 3,400 pages!
The EcoTank uses special cartridges to help save you money in the long run, even if the upfront cost is sizable.
The specs on this printer are excellent. You are looking at gorgeous, high-definition color prints with a print resolution of 5,760 x 1,440 dpi.
Connection options include Wi-Fi, USB, and Ethernet, making setup easy and customizable to your preferences. Additionally, you can print directly from the mobile app, which manages and prints orders.
This model, the ET-8550, allows you to print wide format 13 x 19-inch art prints.
At this size, it also supports A3 format prints. If you'd like something slightly cheaper, you can go with the ET-8500, which does all the same things, but can only print 8.5 x 11-inch prints.
Overall, it's a fairly weighty printer at 11.1 kg and takes up a decent amount of desk space.
Once you're printing, you'll notice that the quality and consistency of the images impress. Unlike standard CMYK printers, the EcoTank ET-8550 uses grey ink with black ink to add depth to prints you don't usually see.
Finally, it's an all-in-one printer, meaning you're getting a scanner and copier included in the device. So this model can provide everything you need for a small business of printing art prints in the long term.
Best printer for art prints on a budget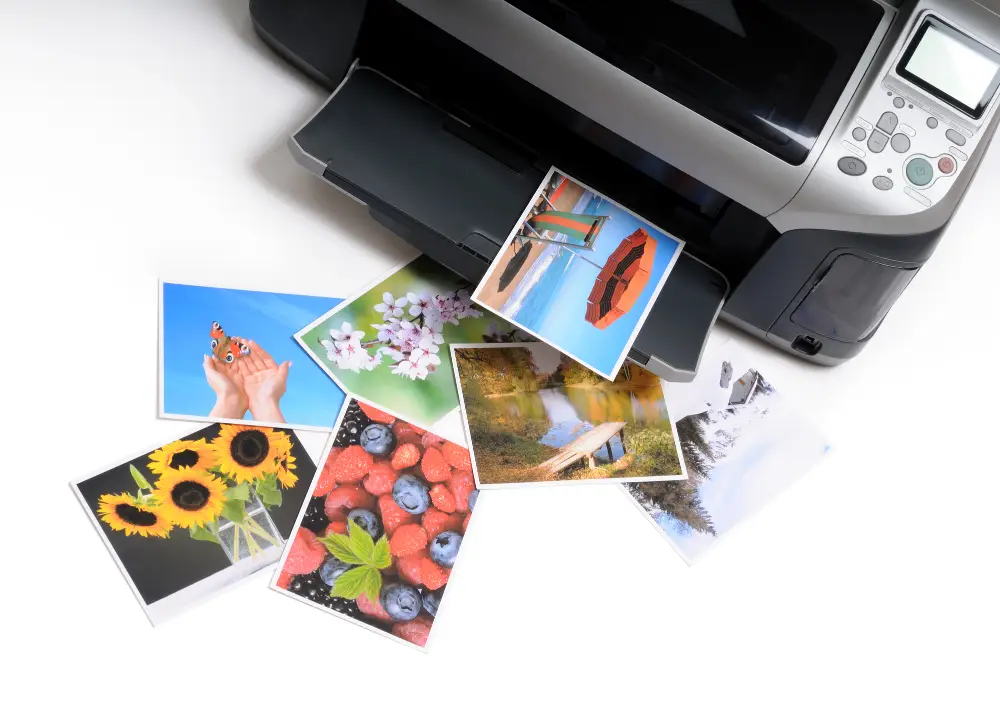 Canon Pixma MG3620
For a budget printer that can handle all your art print needs, the Canon Pixma MG3620 is a great pick.
Even at its budget price, the device can print beautiful borderless prints up to 8.5 inches wide in full color in just over two minutes.
The Canon printer comes with five dye-based inks and a black pigment for a rich depth of color with a 4800 x 1200 dpi resolution. Printing for graphics and vivid color on the MG3620 works well, but won't reach the same depth as others on our list.
It has a wireless printing option for greater ease of use, but it can also be used through a USB connection.
Regarding ink efficiency, the Pixma is about the middle of the road.
You won't be saving money in the long run if you print a lot, but it's standardly priced. It is possible to get XL and XXL-sized cartridges if you were looking to print a lot and save some money.
Other features on the device are mostly standard, with a 100-sheet capacity, no separate tray for photo paper, or an automatic document feeder. There is a scanner and copier feature for scanning your prints or sketches.
Best printer for large art prints
Epson Artisan 1430
For one of the best large format printers, the Epson Artisan 1430 gives you borderless printing up to 13 x 19 inches with six high-definition cartridges for intense depth of color.
The Artisan achieves this with a high-quality image definition of 5760 x 1440 dpi. This is great for the detail needed in larger format prints.
In addition, the precise ink nozzles are made for excellent detail, with scratch, smudge, and water-resistant ink.
You also don't have to sacrifice ease of use for this great quality either. It prints quickly from a wireless network or a USB connection.
Connectivity is not a problem, although it doesn't come with a display screen.
The entire focus of the Artisan is on its brilliant art prints, for which it does an outstanding job.
It can handle thicker media, including CD and DVD printing, but has special instructions, so read them carefully before attempting it.
If you like using thicker media, then you might even want to know the best printers for cardstock printing.
Best printer for art prints under $200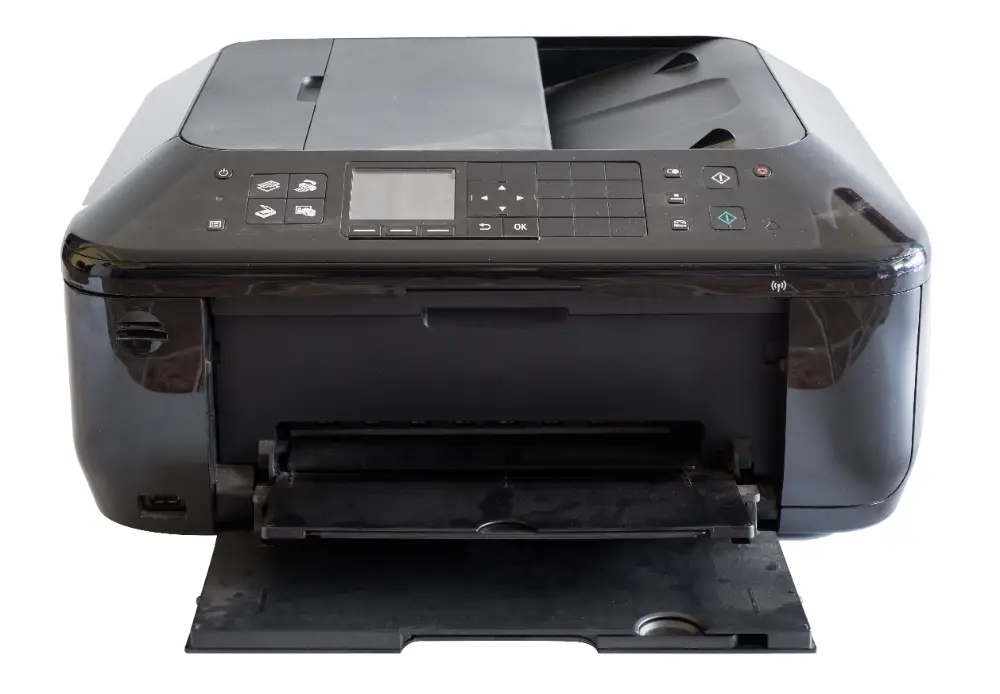 Epson Expression Photo XP-970
In the sub $200 category, the Epson Expression Photo XP-970 is one of our list's best value-for-money deals.
Especially when you consider it can print in A3 format and has scan and copy functions. Plus, it comes with a mobile app that can use to print.
The Expression features a rear tray that can handle special and heavier paper stock and uses a six-color printing process that offers rich and vivid pigmentation.
On the other hand, it doesn't print at a fast pace, so that can cause a problem for some people.
This isn't a big problem for personal art prints, but it can be a problem for people looking to do serious printing. On the other hand, the resolution on the XP-970 is 5760 x 1440, which is pretty good.
The one big problem with this printer is the ink cost. You are trading an inexpensive machine for long-term ink costs.
The printer only supports Epson ink cartridges, which are more expensive than most. If you are printing a few dozen photos a month, this shouldn't be a big problem.
Best printer for art prints to sell on Etsy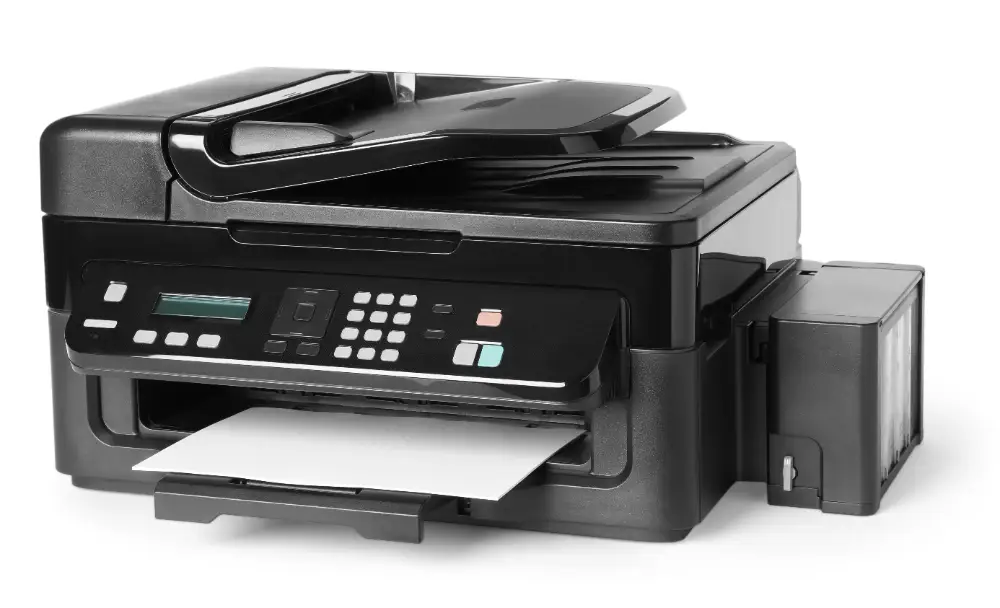 Canon TS9120 Printer for Art Prints
The Canon TS9120 is one of the best printers for all its connectivity options and use of use, making it perfect for every option to sell your art on Etsy.
With incredible color detail from its six individual ink cartridges, you're getting 4800 x 1200 dots per inch, which is a solid resolution.
The connectivity options include wireless, Bluetooth, and all sorts of Cloud connection options. It also allows you to print directly from an SD card.
One of its downsides is that it can't print in large format if that's what you're looking for.
That shouldn't be surprising for a machine less than 15 pounds and only 6 inches tall.
For ease of use, it's got a beautiful 5-inch LCD touchscreen for choosing all your printing options, including a helpful document removal reminder.
Best printer for watercolor art prints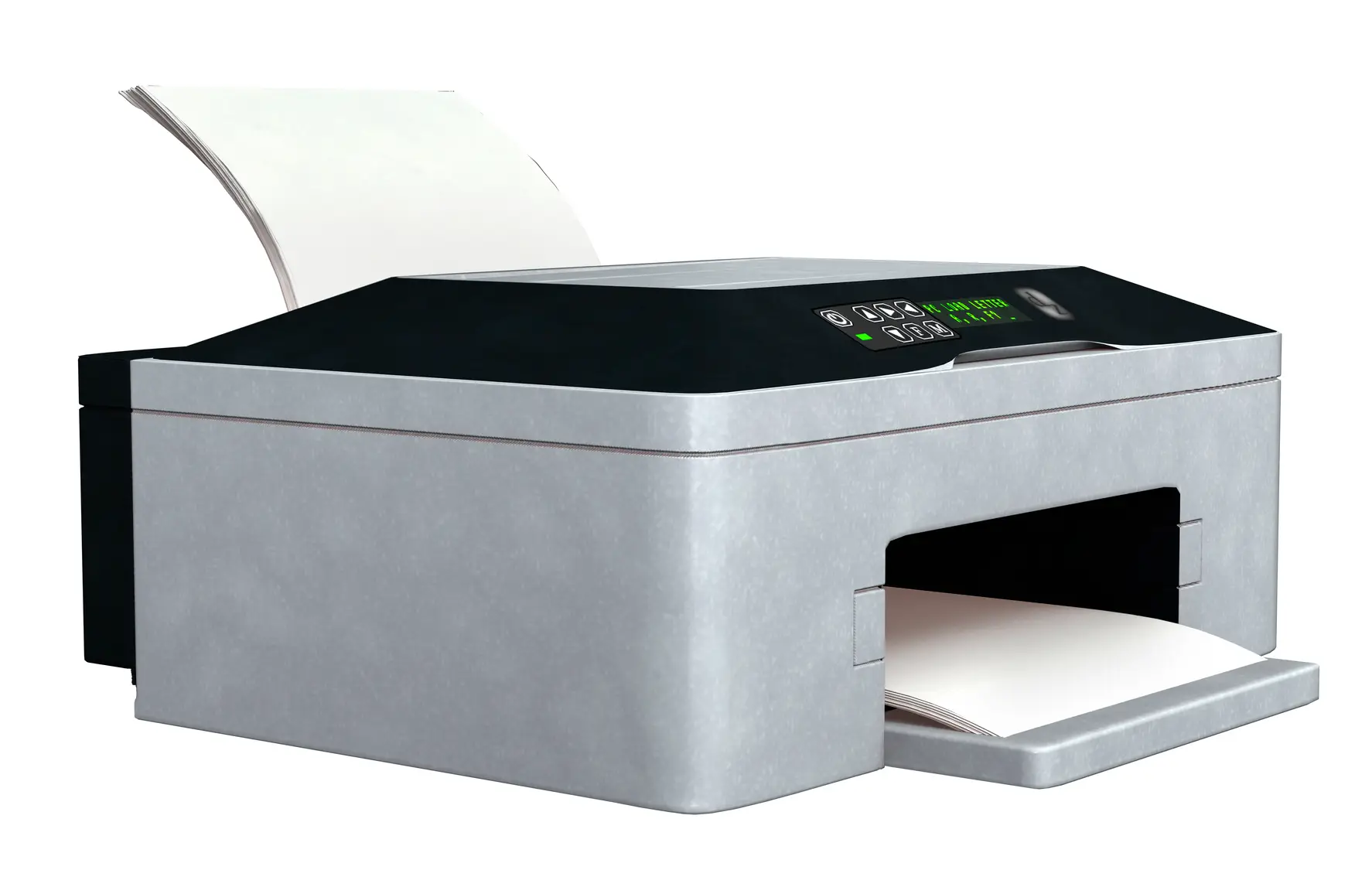 HP ENVY Wireless All-in-One Photo Printer
The HP Envy 5055 is the perfect All-in-One Photo Printer for printing out gorgeous watercolor prints.
The Envy 5055 is wireless, letting you print from anywhere with WiFi. The versatility is straightforward, as it's also a copier and scanner, which enables you to save on getting multiple pieces of equipment.
With a solid resolution of 4800 x 1200 dpi, the Envy produces a good amount of color tones and color depth. In addition, its speed is average at 7ppm for color prints.
Then, there's the HP instant ink feature, a convenient way to get your ink delivered automatically whenever the printer runs low on a subscription basis.
Moreover, you've got a standard print tray that holds up to 100 pages and an excellent 2.2-inch touch display panel for choosing your options. It can also pair with the HP smart app to be controlled from your phone.
One drawback is the expense for its features, as it's not the best budget pick on our list, but it makes for a good mid-range model.
Best printer for fine art prints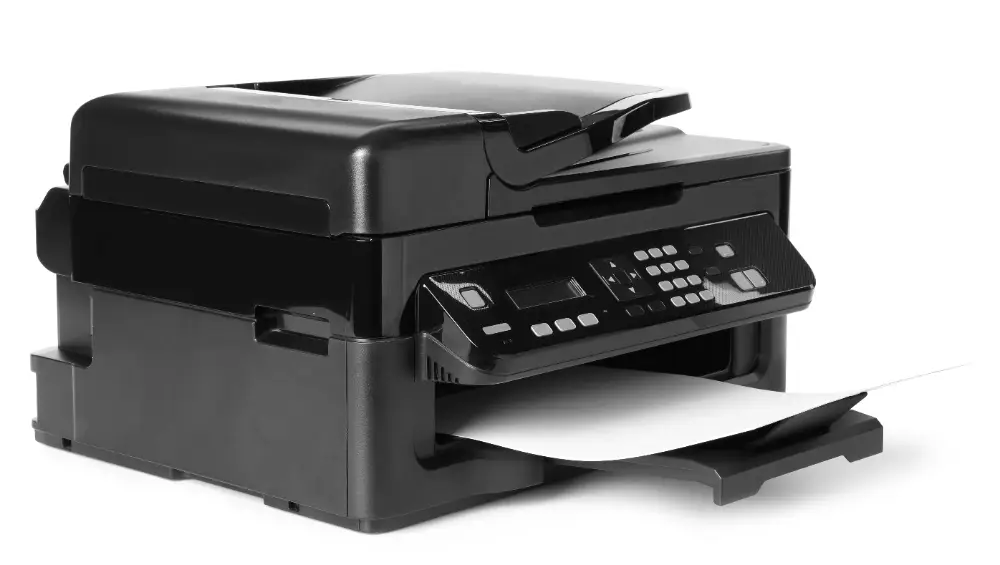 Epson SureColor P900 Inkjet Printer
The SureColor series is top-of-the-line among high-end prints for art prints. The Epson SureColor P900 stands out for its premium features and resolution.
Of course, you are looking at a high price tag.
The impressive printer uses eight types of ink to get the most vivid colors.
These are their high-capacity UltraChrome HD ink cartridges. Using these, your art prints will look incredibly vibrant, accurate, and crisper than most other options on this list.
The responsive touchscreen is excellent and makes for great ease of use, including great USB, wireless, and ethernet connectivity.
Although it is not our recommendation for new users, it provides some of the highest-quality prints imaginable for seasoned artists.
Beyond the high price tag, the main drawbacks of this printer are its small capacity and the high costs of ink cartridges.
But if you are solely looking for the most professional quality prints, the SureColor P900 is a perfect choice.
Best printer for professional art prints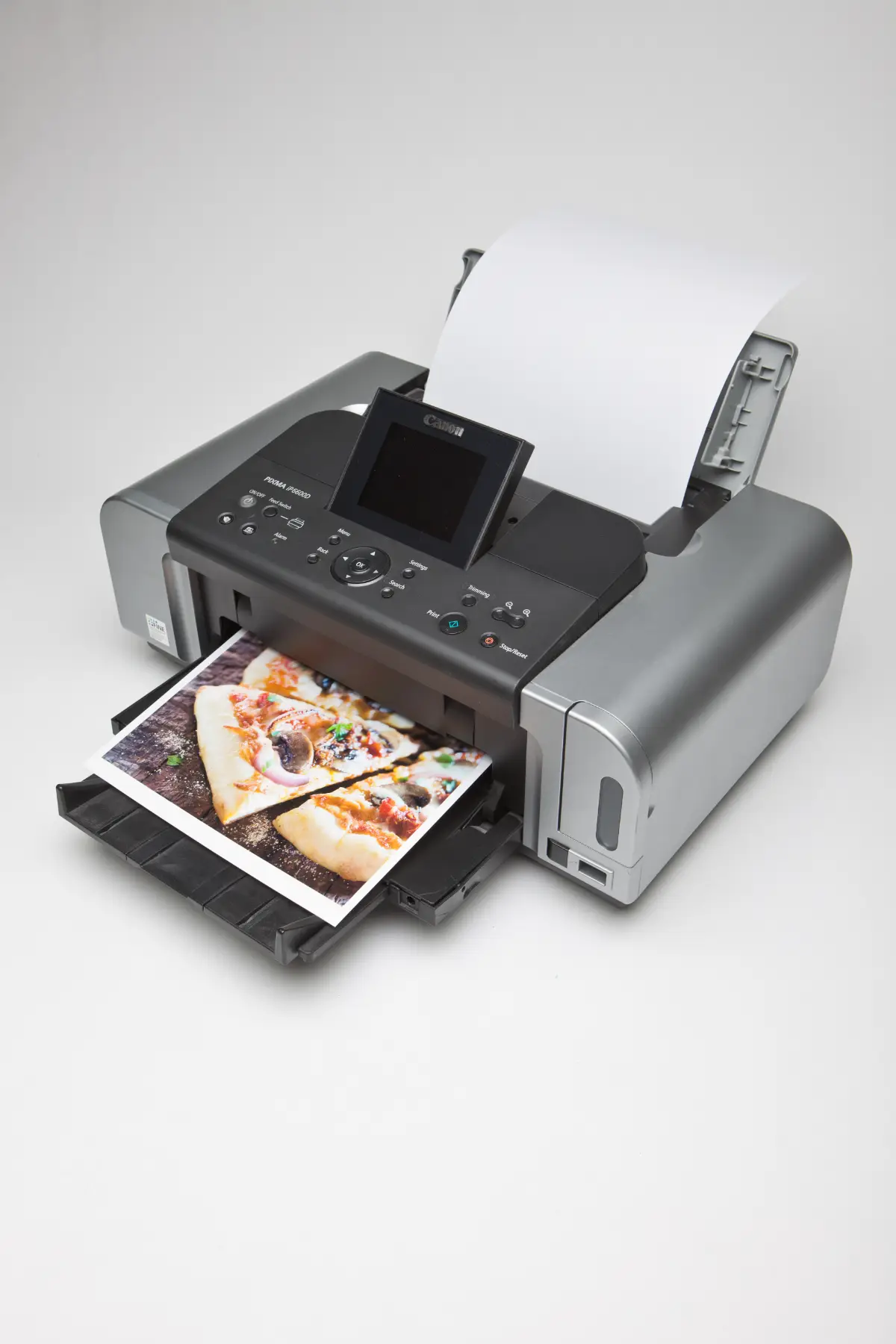 Canon ProGraf 1000
You can't do much better for professional art prints than the Canon ProGraf 1000.
The level of vibrant color and crisp resolution you'll get is unmatched.
It uses 12 ink chips to ensure all the ink is used efficiently with the best color accuracy possible. As a result, the ProGraf 1000 sits between a large-format printer and a consumer-friendly one.
While boasting many more options and complexity than your typical consumer model, it is still understandable to the layman.
There are relatively few buttons on the front, which are intuitive. You can even connect to the printer in all the expected ways, including WiFi, Ethernet, and USB.
Many cloud options are also available.
The one thing that's not user-friendly is its size. It's huge and clunky.
That's part of what makes it more of a professional model. But this allows it to print up to A2 size of paper. When fully extended for A2 printing, it takes up to 45 inches of width.
Then, there are the inks. You need 12 separate ink cartridges to refill the whole thing.
This gives the absolute highest grade of color accuracy available on our list, but it is also difficult to keep track of.
The high cost is also something to consider. However, when you first purchase the printer, you'll have an initial full set to work with.
Paper options are also high with this one, including fine paper and canvas options in the settings. In addition, its manual feeding can support papers of up to 0.7mm in thickness.
Best printer for art prints and stickers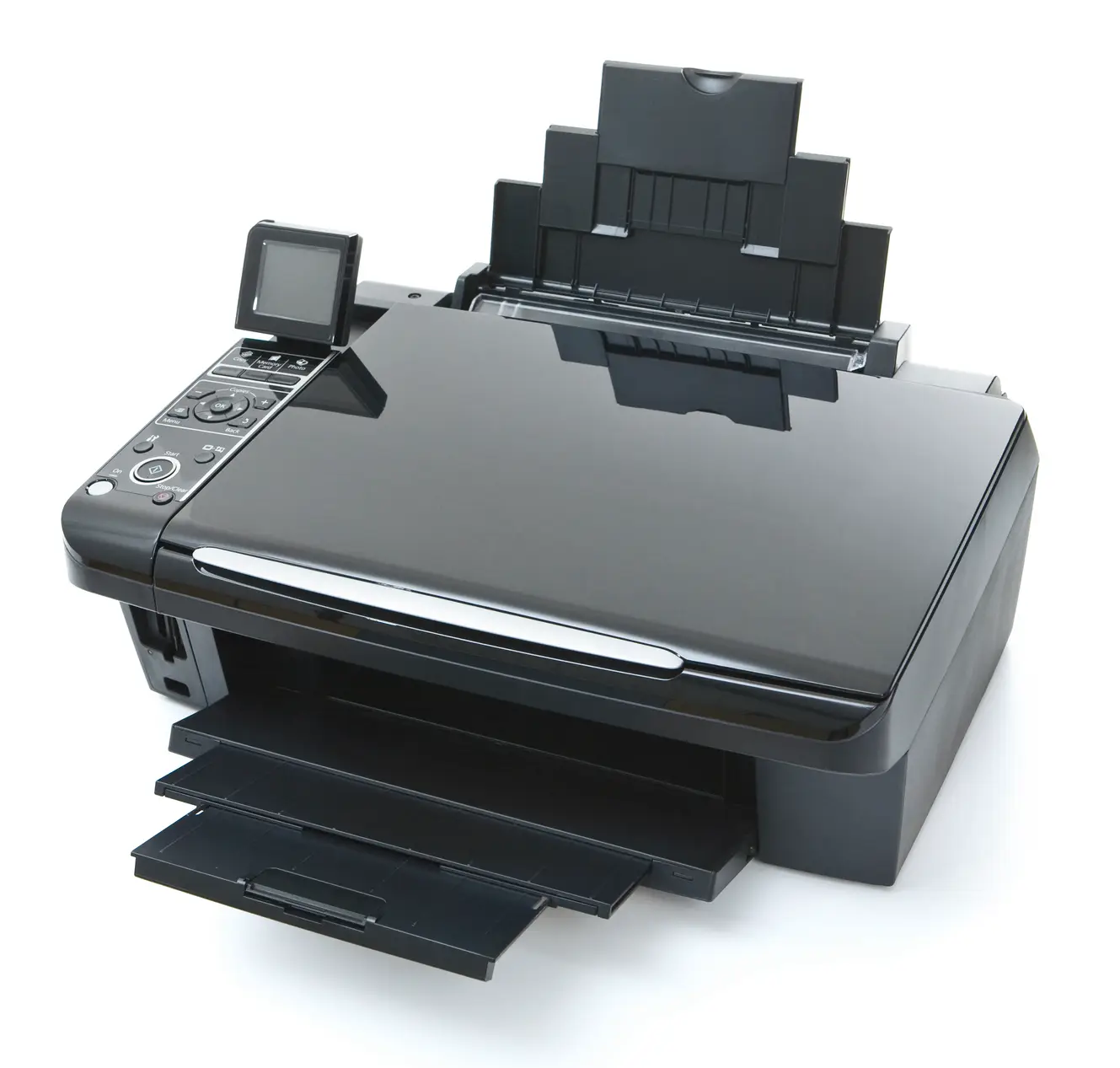 The ColorWorks C3500
The ColorWorks C3500 might be what you're looking for in high-volume stickers and art prints.
In terms of ink efficiency, it's better than many other label printers and uses inkjet instead of thermal printing for better colors.
This is a great dedicated printer if you plan to sell art prints and stickers in bulk.
Now, the maximum resolution is only 720 x 360 dpi, so this is a different beast than most of the photo-realistic printers on the list. But, again, this is about speed and ink efficiency.
The ColorWorks C3500 supports both roll and fanfold formats up to 4.4 inches wide.
In addition, it supports all major label and sticker types.
Of course, the main concern with the C3500 is that it is costly and meant for commercial and business settings.
Still, overall, while it's quite different than other options on our list, it may be worth looking into for people who need to print art prints in huge volumes.
To discover other printers that work well for stickers, then head over to my other post about the best printers for stickers.
Best printer for Procreate art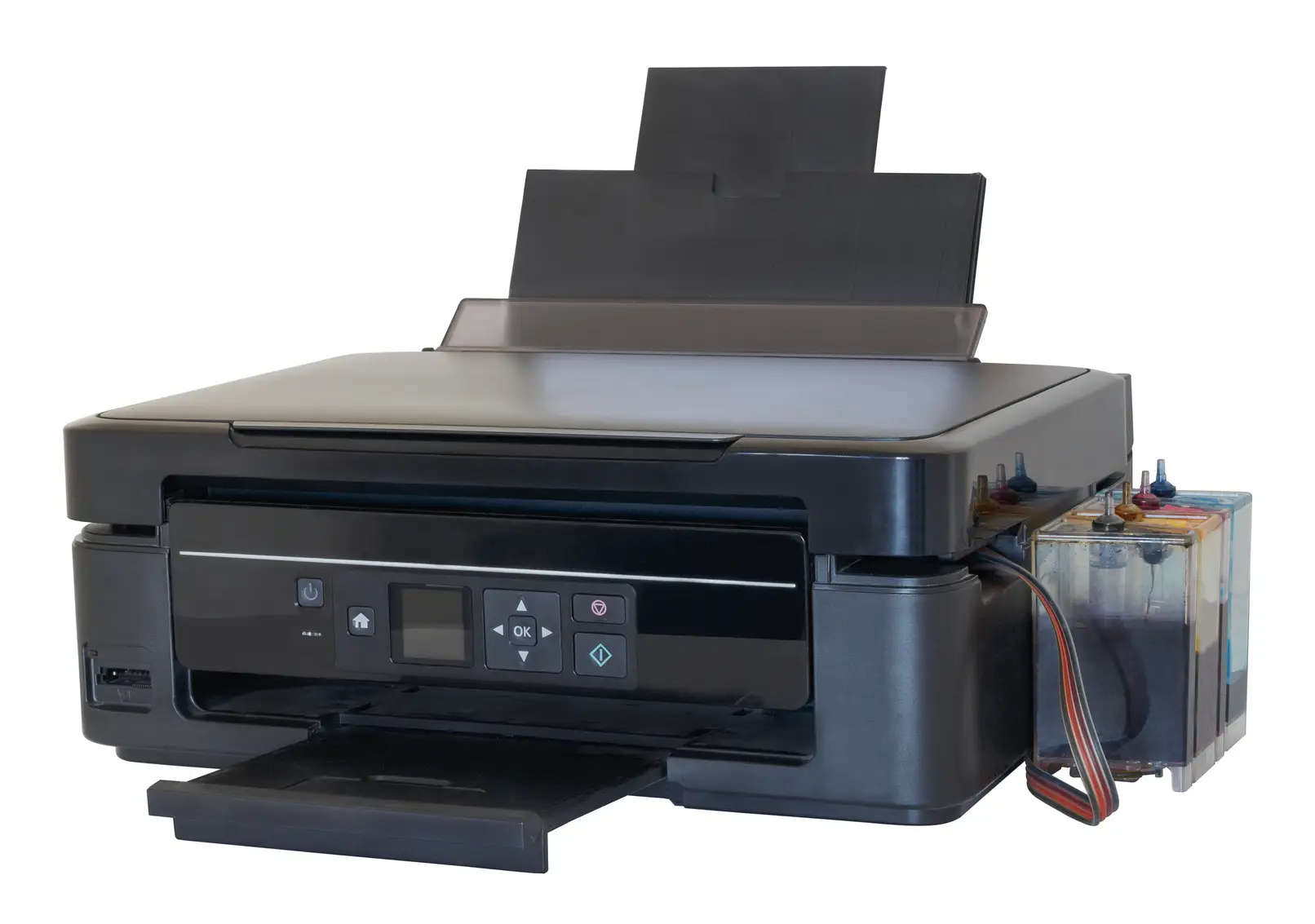 HP ENVY 7855 All-In-One Photo Printer
The HP ENVY 7855 is one of the most popular printers amongst artists for digital art prints.
It is inexpensive to purchase and made it extremely easy to set up, instantly connecting your apple devices with its AirPrint function.
The color quality on the 7855 is decent, and it can print stunning pictures for a fraction of the cost many of the other printers on our list can.
Plus, as an all-in-one printer, it can scan and copy without a problem.
The ENVY 7855 also includes an SD card slot, an auto document feeder, and the option to subscribe to the HP Instant Ink refill delivery system.
Best printer for digital art prints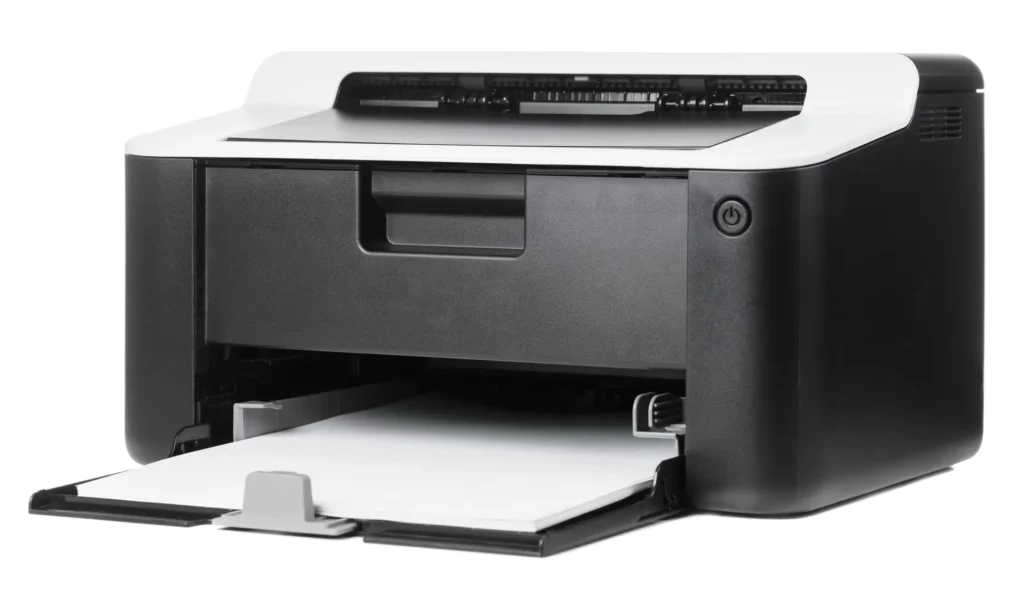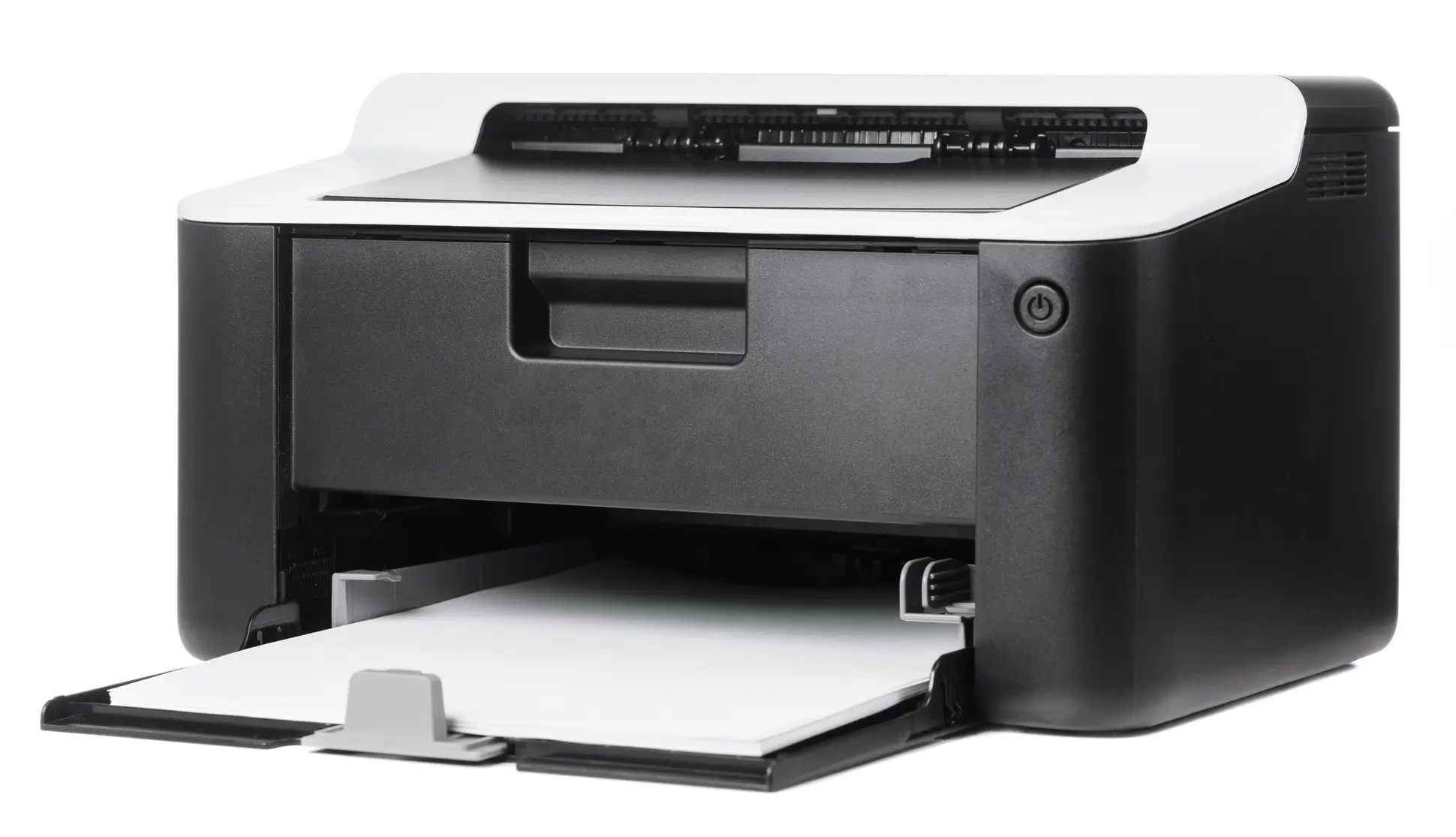 Canon SELPHY CP1300
The Canon Selphy CP1300 is for portable, smaller prints.
It's made small enough to carry in a shoulder bag. Perfect for making prints on the go.
The main use of the SELPHY is to print high-quality photos directly from a camera, giving you an experience similar to a polaroid.
However, it can be adapted to print art prints from your computer with no big issue.
Each print takes about one minute to do on the tiny printer, which uses dye sublimation for rich colors.
The small LCD screen lets you set up prints from the device itself, or you can use the Canon app.
Be warned, the app can get temperamental about how it wants to crop images, though, so that can take some time to get used to.
Usually, if you are getting a printer like this one, you'll also need a good one for at-home printing, so keep that in mind.
Best inkjet printers for art prints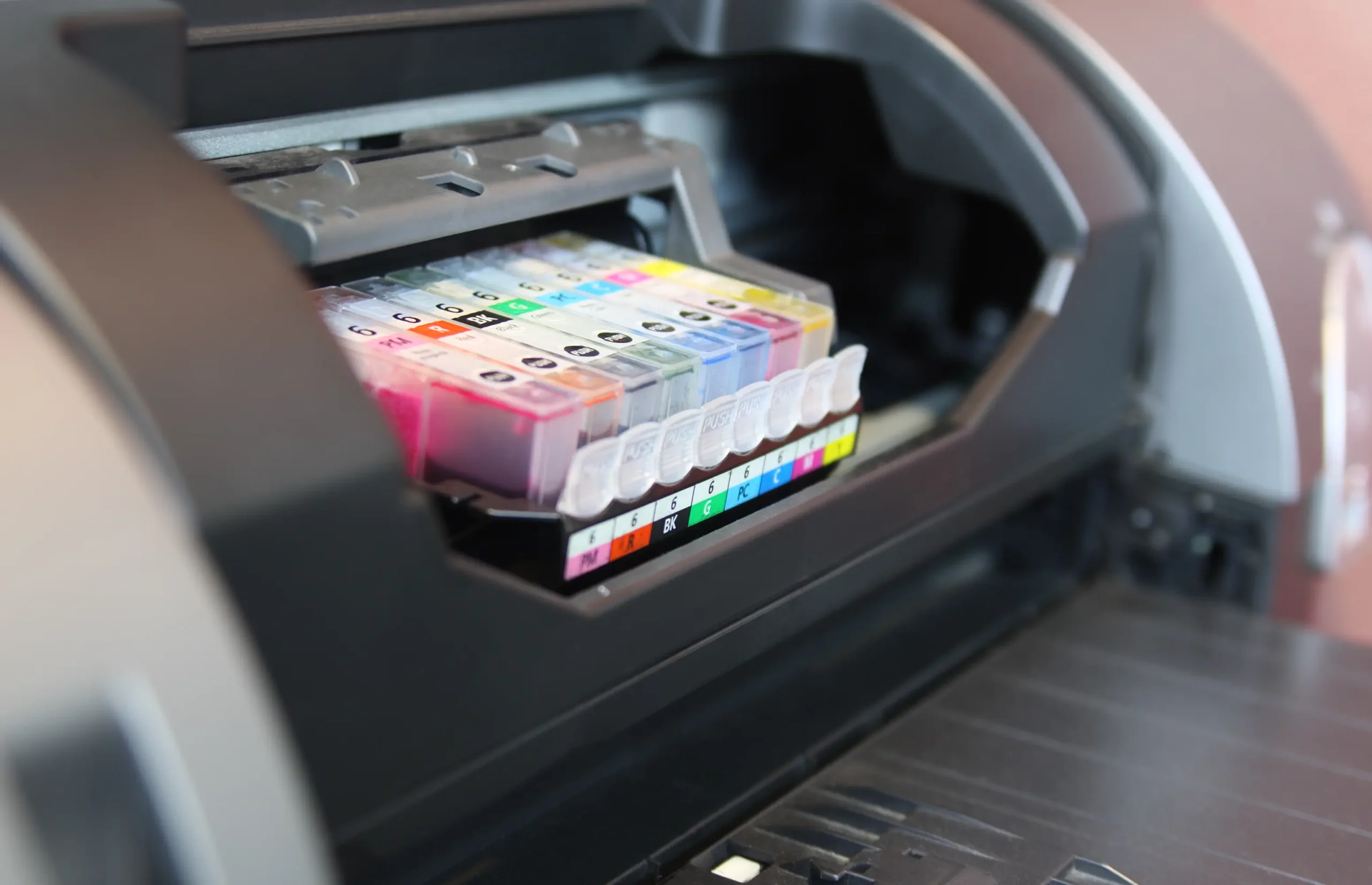 Canon PIXMA G620 Megatank
The Canon Pixma G620 is a great all-in-one printer for high-volume photo printing.
It balances striking, vibrant print quality with its capacity to print bulk, given its six-color dye-based ink cartridges.
The value proposition it provides for a six-color printer is unmatched at such a good price point. What you're getting is a printer than can do terrific-looking borderless prints of sizes up to 8.5 by 11 inches for pennies on the dollar.
Unfortunately, as a regular office printer, although it can scan and copy, it doesn't have an automatic document feeder to make this process easy for you.
The only other issue is that it is a bit slow, but considering the photo quality images, you're getting, this is no surprise.
Overall, this hits a lot of great features that work for printing art prints. The savings on ink and the quality of the images make the Pixma G620 a standout.
Best Canon printer for art prints
Canon Pixma Pro 10
The Pixma Pro 10 is a mid-to-high-end fine art printer with 10 color pigments for the top-of-the-line richness of color.
It also comes with optimum ink generation systems for the best use of its ink. This is what allows it to make gallery-worthy photos.
The Pixma Pro 10 has good ease of use and many connectivity options.
This includes WiFi, Ethernet, and USB. Paper is fed through the auto feeder in its rear, and the machine functions quite smoothly. It can even handle pages of up to A3 format in size, or 13 x 19 inches.
One of the best qualities of the Pro-10 is its balance of the cost for the high-end richness of color.
Amongst others in its caliber, it provides the best balance of ink cost, speed, and print quality. It's expensive, of course, but it does the job well.
Therefore, this is one of the best choices available for exceedingly high image quality that will stand up to selling art prints.
Best Epson printer for art prints
Epson Expression Photo XP-8700
The Epson Expression Photo XP-8700 does almost everything you want for less than a third of the price of many top choices.
You get access to printing high-quality images using Epson's six-color Claria Photo HD ink cartridges.
Of course, the XP-8700 can also scan and copy, as with most other printers, but it can do so much more for art prints.
Now, for the drawbacks. First, the maximum size of this printer is 8.5 by 11 inches, so no wide format is available.
On the plus side, it has a 4.3-inch touchscreen with intuitive controls. In addition, it has WiFi direct printing and can even use the Epson Smart Panel app, which allows you to print straight from your mobile device.
Best A3 printers for art prints
Canon PIXMA PRO-200
For great prints at a large scale, you can't go wrong with the Canon Pixma Pro-200.
It is a relatively fast printer, fully equipped to handle A3 format, and even larger. It can even do panoramic prints up to 990cm wide.
However, it should be known that it's only compatible with Canon cartridges. So for the eight sets of ink, you're looking at $100+ for a set.
You're looking at 4800 x 2400 dpi for color and resolution with sharp and accurate color grading.
With eight sets of ink, it's prepared to handle everything from standard paper to heavy fine art media with gorgeous coloring.
Because the Pro-200 can print in such a large format, you need a significant space to store it.
Nevertheless, this is one of the best printers to do large format versions of fine art prints.
As with most printers on our list, it has USB, WiFi, and Ethernet connectivity.
However, with an LCD display and easy-to-use functions, it doesn't quite get into the too-advanced territory that can make some professional printers hard to use.
Best printer for art prints on thick paper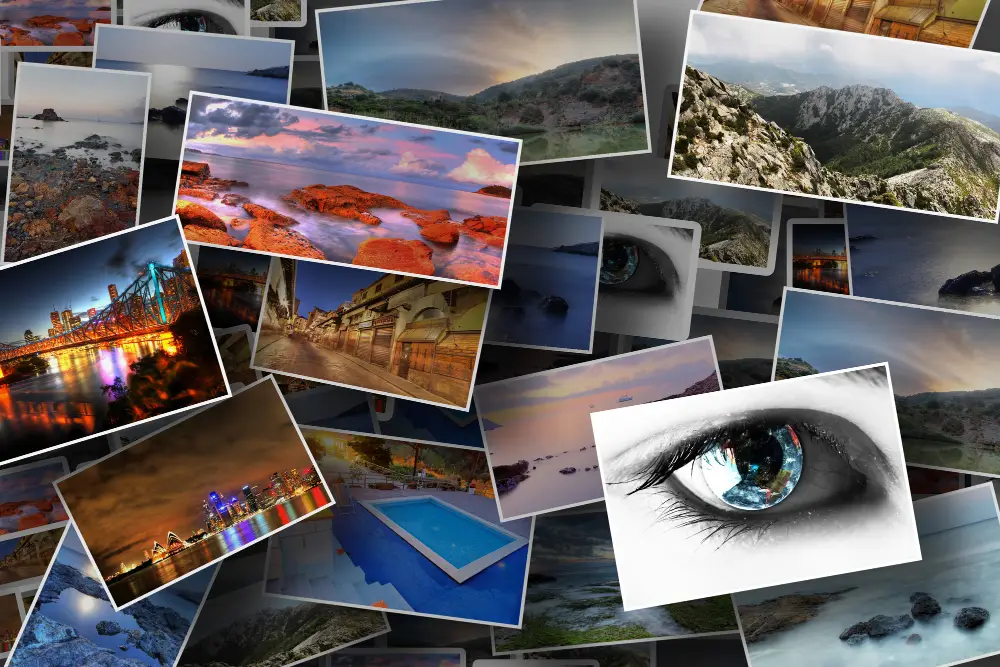 Epson WorkForce WF-7720
For a true workhorse of a printer that will let you print tons of high-quality prints, the Epson WorkForce WF-7720 is a great option.
It can print borderless art prints up to 13 x 19 inches at high speeds with excellent resolution and color grading.
It's a huge printer, so you'll need to check that you have enough space to accommodate it. It's meant for offices and larger spaces.
Overall, you'll find that the WF-7720 is loved because of its balance of excellent print quality, how easy it is to use, and its ability to print bulk easily.
As a professional office printer, it's pretty expensive, but it's meant to be used daily and is durable enough to last for years.
Best printer for printing art on different paper variations
HP OfficeJet Pro
The HP OfficeJet Pro is meant for large-scale use at an office.
It's bigger than most of the printers discussed on our list, and more expensive than many too. However, it excels at printing amazing art quickly and in large volumes.
You can print using HP's ePrint app on your mobile device, or use WiFi or other means.
The printer comes with two 250-sheet trays, giving it a total capacity of 500 pages. This means you won't have to worry too much about replacing the paper too often.
Of course, it has excellent scanning and copying capacities as an office-based printer.
With its HP 952 ink, you're getting a decent range and richness of color that can even do wide prints of up to 11 x 17 inches.
Best diy printer for art prints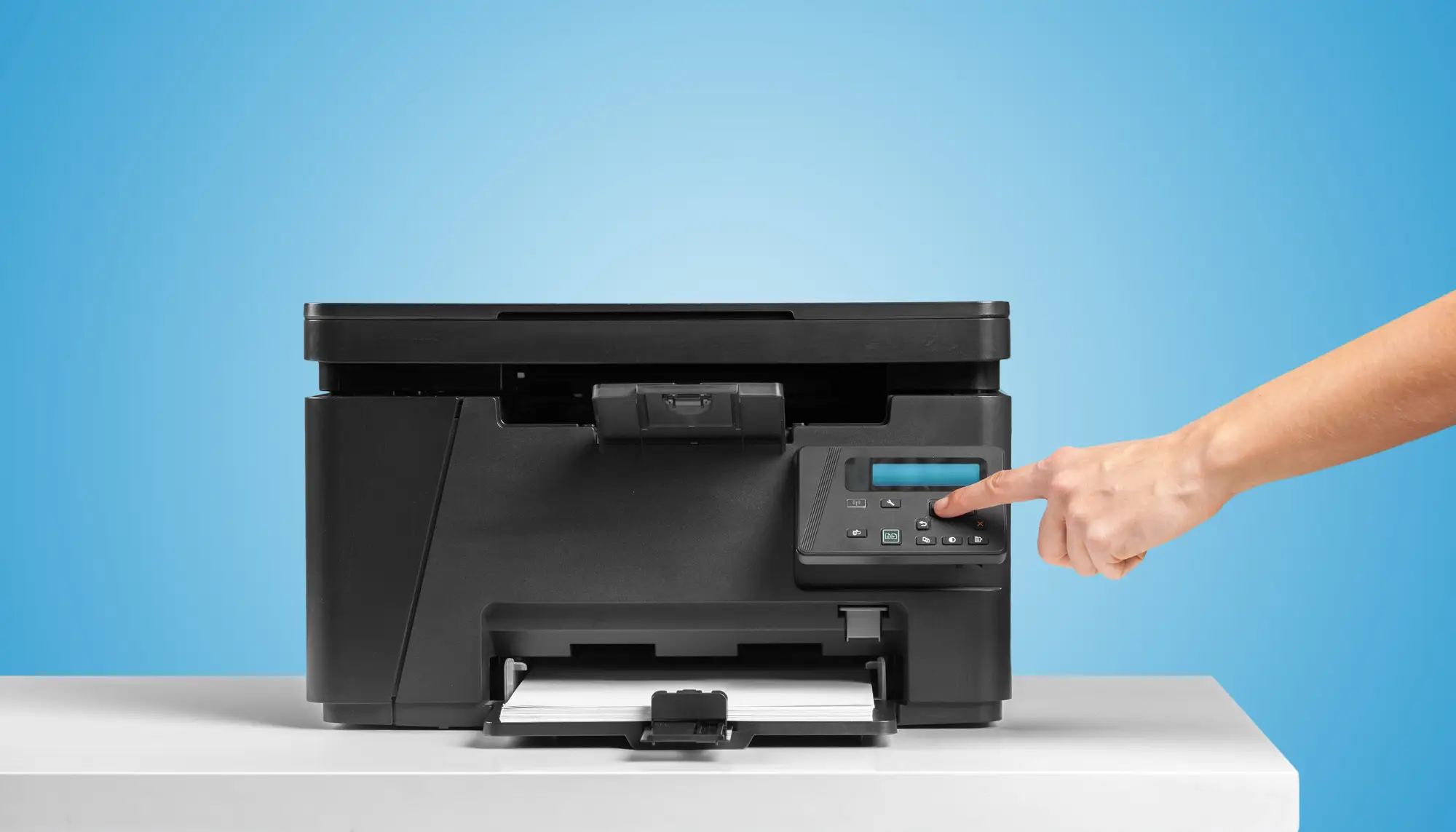 HP Envy Pro 6475
The HP Envy Pro 6475 is a solid all-around printer with printing, scanning, and copying features, plus an auto document feeder.
With the HP Smart app, you can print from anywhere with its intuitive features. What's also nice is that you get two years of ink cartridges delivered to your doors with the purchase, setting you up for a long time.
Of course, the ink will last even longer for many people, as this assumes about 100 pages per month.
With a resolution of 4800 x 1200 dpi, it's a solid-looking resolution for a good price.
The HP Envy can also accommodate a range of sheet sizes, up to 8.5 x 11.7 inches.
Best home printers for art prints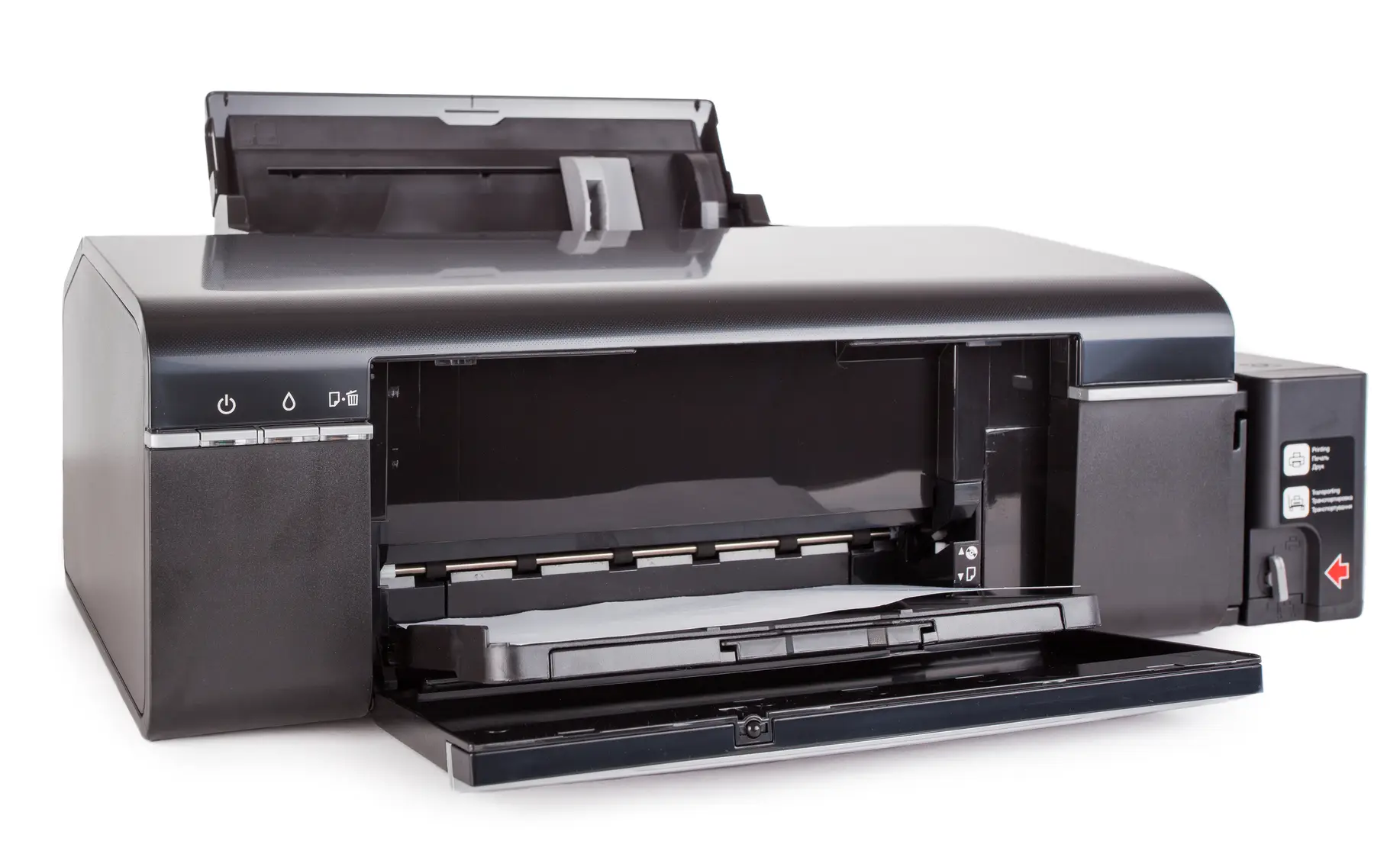 Epson EcoTank ET-2720 photo printer
The Epson EcoTank ET-2720 is one of the market's most affordable yet powerful high-volume art printers.
Shipping with enough ink to last you 4,500 color pages right out of the box, the EcoTank is a serious investment piece.
With the cost of its ink hitting around 80% lower than that of cartridge ink, you'll save a lot of money, in the long run, printing your art prints.
The high image resolution of this printer is perfect for art prints too, working on multiple kinds of paper. Surprisingly, it also prints at relatively high speeds, which is a nice bonus.
Now, for the downsides, it has no duplex mode and an overall low paper capacity.
Best laser printers for art prints
Brother Business Color Laser Printer
The Brother HL-L8360CDW is one of the best laser printers on the market for art prints.
Usually, most people use inkjet printers for art prints and designs, but some laser printers can also do the job.
Their specialty is printing much faster than inkjet printers. They are also much cheaper to print per page, which can be essential for some artists.
The Brother Business Color Laser Printer is best for small businesses as it can handle a heavy workload for high-quality prints. Of course, this comes at a high expense.
Its most important feature is its ability to print at high speeds, which is undoubtedly the case. What's also nice about its high-speed prints is the lower cost per page, which can save you money in the long run.
The Brother HL-L may be a good choice for good print quality with a low operating cost.
Best overall printer for art prints
Epson Expression Photo HD XP-15000 Printer for Art Prints
For our best overall pick for a printer for all your art print needs, the Epson Expression XP-15000 has it all.
With six high-definition cartridges for vivid color detail, the printer delivers gorgeous art prints at a fraction of the cost of most professional quality printers.
The other great feature of the printer is its ability to accommodate large-scale and special media. It can do borderless prints of sizes up to 13 x 19 inches and can process up to 140 pounds of paper.
In addition, the convenient rear tray is specifically designed to handle specialty media with a 50-page capacity.
In addition, the resolution on the Expression is 5760 x 1440 dpi, which is quite good. Combine this with its array of 6 ink cartridges, and you've got some excellent art prints available.
Is laser or inkjet better for art prints?
Inkjet printers are the go-to for most art prints. They are best for photorealistic images and can blend their colors more smoothly than laser printers.
They are also more inexpensive to start with, with individual ink cartridges being cheaper.
In addition, inkjet printers work fantastically on various media types.
However, their big drawbacks are that they are slower than laser and cost more ink per page.
Laser printers, except for some of the best ones, are better than inkjet at printing high-resolution images. They are much better at printing high volumes quickly and producing perfect, sharp black text.
They are excellent for small fonts and fine lines but are usually not the first choice for rich images. The price per page can be better in the long run.
Can I use a regular printer for art prints?
Of course. Many printers made for non-professionals still provide excellent image quality that will work for selling art prints.
However, there is a range of potential with different levels of quality for art prints.
Unfortunately, the wrong paper, ink, or printer can make or break your art prints.
Higher-end printers give you more resolution, richer colors, and more control overall in making your prints. Getting one that can handle the format you need is also crucial.
Broadly speaking, you want to look at the resolution level, the types of ink being used, and general quality reviews of the printer to get a sense of how appropriate it will be to your purposes.
Conclusion
Overall, you have to consider various factors that matter to you when printing your art prints.
For most people, the first priority will be image resolution and color depth, which usually costs more. It is then a matter of balancing the printer's initial cost and the ink's long-term cost, with the quality of prints you'd like.
After these considerations, some people will have to consider the printer's speed, its sheet capacity, and the amount of ink.
For people doing large-volume printing, these factors can be a big impact.
Finally, ensure you know how large you want your largest art prints to be and get a printer that can handle that size. For some people, the largest sizes may only make sense to print at a dedicated print shop.