When I find myself searching for ceramics classes near me, my first thought is almost always to go online.
The majority of us love to do a quick web search to find what we are looking for.
Thankfully, the internet doesn't disappoint. Running the search did help me to find a variety of helpful ceramics classes in my area.
However, I was more surprised to see that the ceramics classes didn't end there. In addition to plenty of local areas teaching ceramics, plenty of places online also offer these courses.
You might think that taking ceramics classes online seems a bit silly. Still, as long as you have the tools that you need, it is pretty amazing. I personally find that convenience is something that I search for when I can.
Life, particularly when you are acting as an entrepreneur, can be more than a little hectic. Finding classes like this online makes it easy for me to learn, get creative, and save on time.
It is an excellent way to keep the creative well full without forcing me to lose productivity. That is why I decided to pull this list of ceramics classes together for you all!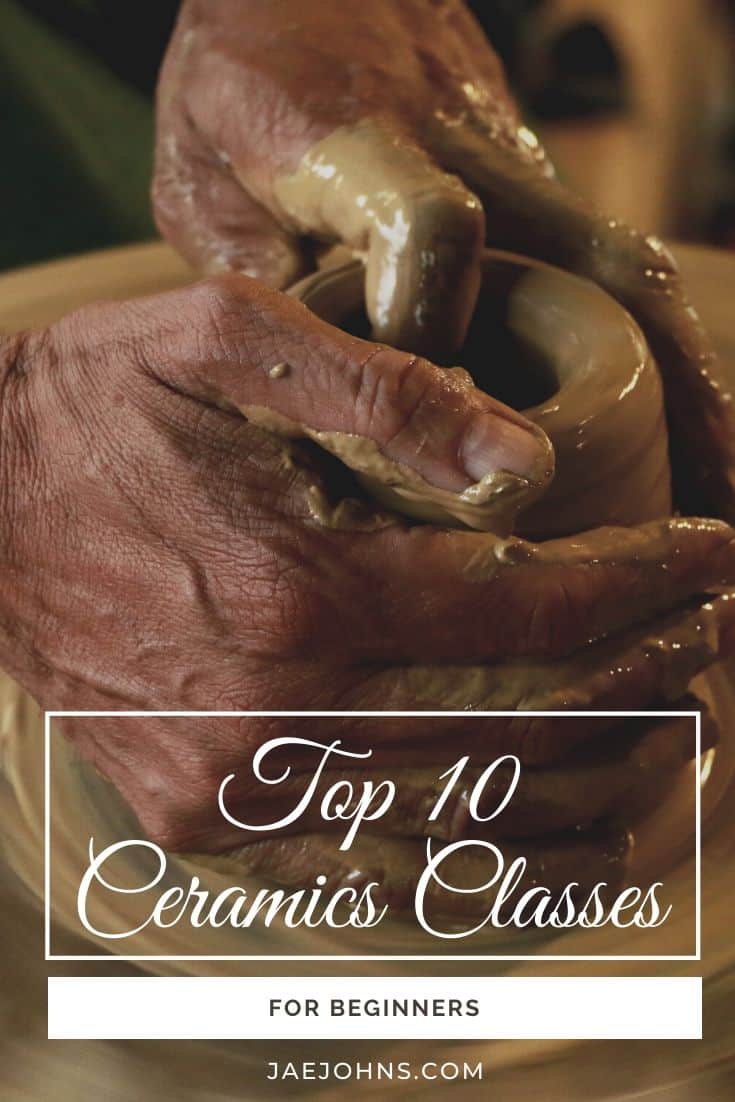 —When you think about creating something that embraces both form and function, dishes are an easy choice. There is simply nothing better than making something that you know that you will be able to use time and time again. Ceramics classes are not only a way to get creative and have fun, but allow you to make useful items.
For me, there are few things better than a proper mug. Everyone has their warm vices, be it coffee, tea, or cocoa. Creating a completely custom mug is such a fun and useful way to pass your time. As a bonus, when you get good at this one, you can use them for gifts or even to sell.
In this course, you can easily learn about the various steps required to make the perfect mug. They walk you through every step of the process simply and easily.
Whether you need instruction on preparing your clay or finishing and glazing it, you can find it all here. This helpful course makes it easy for you to make a beautiful mug that you can be proud of. It is perfect for those who are new to ceramics and want a small project to start!
—When you pursue ceramics, most people want to make something that they can show off. While ceramics classes certainly offer you the chance to relax and enjoy creating, the result is always promising. Ceramics is a special art medium because it allows you to bring true function to your art.
This is why so many people love it. At the end of the day, you can end up with something pretty amazing to show off. This DIY course allows you to make amazing creations. You will learn how to take your existing ceramics and bring them into the future.
The marbling technique that is taught in this video is perfect for all kinds of ceramics. Simply make an object of your choosing and get to work with the colors. Your mind will be blown when you see the overall effect of this course on your ceramics. The coloring and design with this is so modern and trendy that you will want to show everyone.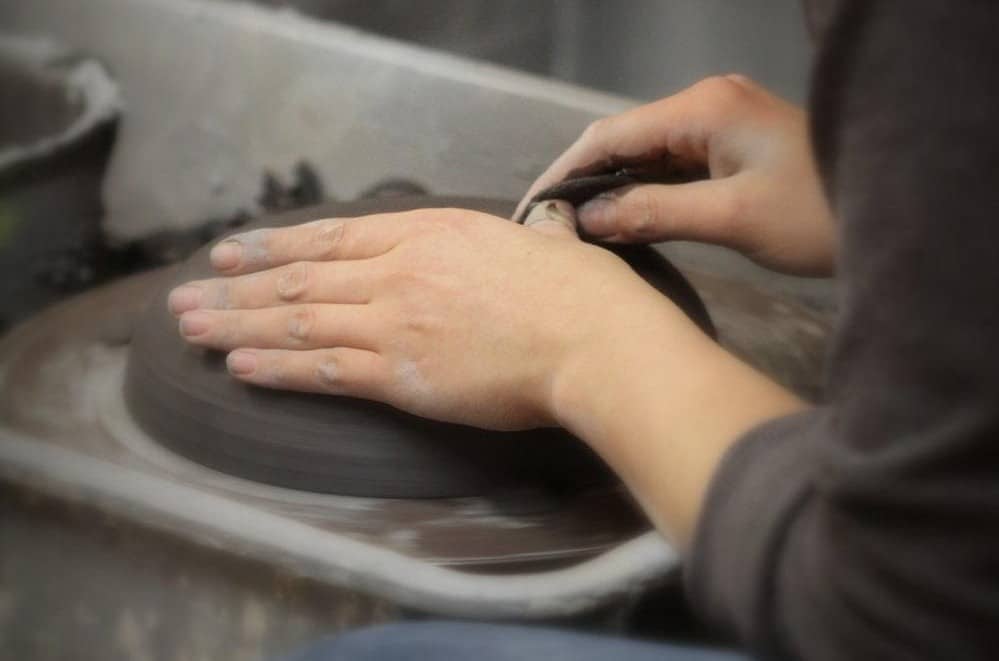 Photo by Anne Nygård
—This is the perfect beginner course for those who are looking to dive right into ceramics classes. You will love this quick and easy foundational class that will teach you all the things you need to know. Many people assume that the only courses online are going to be for professionals.
This is probably why "ceramics classes near me" is such a common search for beginners. While there are certainly benefits to working in person, online options give you more control. In this easy course, you will learn about the basics of ceramics and even make a simple pinch pot.
While this class is perfect for beginners, it also has much to offer seasoned ceramics fans. The course is built around very simply presenting common approaches to ceramics in a new way. You might be surprised by just how many gems are in this video. It is an excellent way to boost your skills in no time.
—If there is one plant that is getting a lot of appreciation in modern design, it is the cactus. This adorable little prickly bundle is being put on modern designs everywhere and I am a fan. It adds a fun and natural look to just about any design. This is why I couldn't resist throwing this ceramic cactus tutorial on my list of ceramics classes.
With this course, you can easily get to work designing your cactus sculpture in no time at all. The course guides you through making and finishing this fun little project which is great for décor. Whether you make it for yourself or someone else, you will have fun with this one!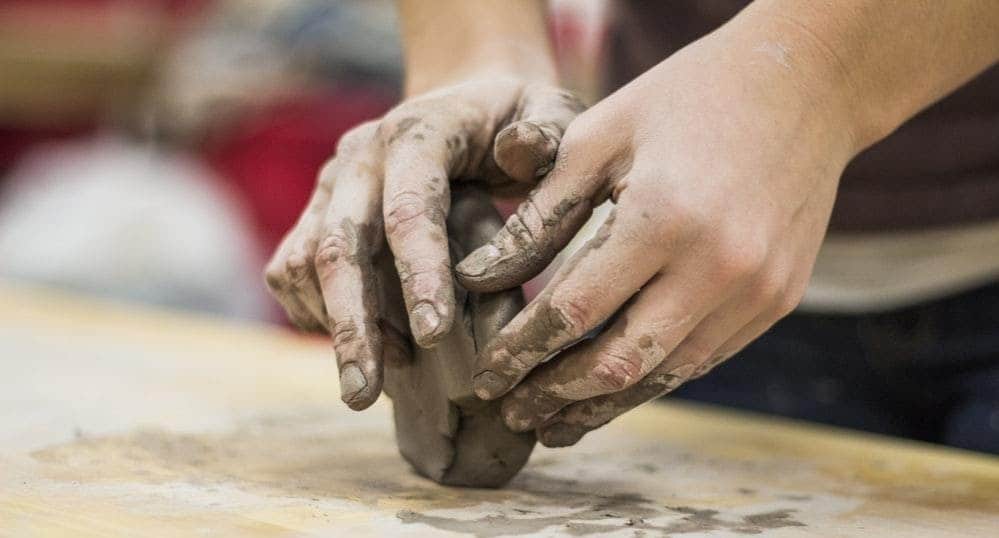 Photo by Alex Jones
—When you are first jumping into ceramics, there are a lot of things that you need to know. Having some of these basic skills will help you to get more grounded in your craft and begin to improve. While you might think it is more about merely playing with the clay until it does what you want, this isn't true.
There are actual techniques that can be used to create some pretty amazing effects. Rather than struggling through it, learning these easy hand-building techniques will give you an amazing foundation.
Beyond merely addressing some of the techniques, this course does an excellent job of presenting must-have knowledge. There is more to ceramics than merely sculpting your clay.
Having an understanding of ceramics, materials, and techniques will separate you from other beginners. These foundational bits of knowledge will work wonders in helping you to build skills quickly.
—Everyone loves shopping for a new dish set, but what about making one? With this amazing beginner course, you can get to work creating your very own dish set. The class will guide you through making some of your favorite dish types in fun and exciting ways.
As you get started you will love just how much you are learning as well as how much fun you can have. The result is you, educated with the knowledge to make dishes, and a fun dish set. The techniques in this class will help you to make better works of art for years to come!
Photo by Katja Vogt
—If you are looking for new ceramics classes, you probably want to start simple. When you pick up a new skill, it can be pretty daunting to realize just how much is involved. Many people are taken aback when they realize just how many different tools a craft can have.
Your desire to pursue something can easily be replaced with dollar signs in no time at all. Because you are going to need some essentials, it can be nice to get cut a break. This is one of the better ceramics classes for beginners because it recognizes that you might not have everything.
When you get to work with ceramics, there is already so much to handle. You are new to the craft and you have a ton to learn and try. Fortunately, this option makes it easy for you to get started without overwhelming you.
This class is focused on making it easy for you to get to work without any fancy tools. Instead of spending money on all kinds of tools, you can start simple with the approaches in this video. Many people don't want to juggle ten thousand new things at once. This class simplifies it all for you.
—When it comes to getting started with ceramics, pinch pots are a pretty common default. You can enjoy getting straight to work with this simple beginner project. In this course, you will learn about ceramics and the kinds of basic techniques everyone should know.
As you work your way towards making a delightful pinch pot, you will also be gaining comprehensive knowledge. This is the kind of class that gives you the skills that you will want to push into more difficult classes at a later time. Whether you are looking to make pots or simply become better with ceramics, this is an excellent place to start. Finding the right way to make these simple creations can help you to get your hands messy and get started.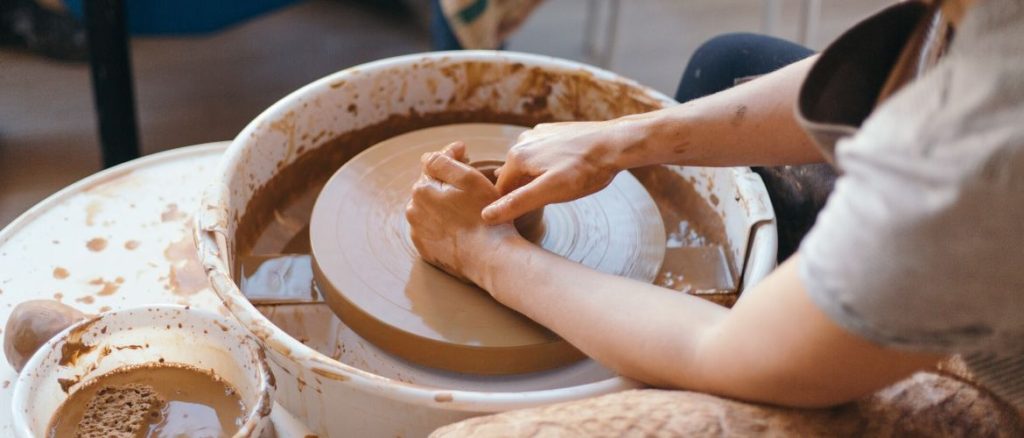 Photo by Juliet Furst
—In the event you are looking for wheel-thrown pottery options, this might be one of the better ceramics classes for you. You can easily learn all about the fundamental approaches to this style of ceramics. It makes it easy for you to learn about the different techniques as well as effective shaping.
With this course, you can easily get all of the knowledge that you need to get started. It is surprisingly easy to get the tools to begin this style of ceramic work, which is why so many people love it. Using this course, you can get straight to work learning about your fun new setup!
This course does not only focus on techniques. It provides a comprehensive background on the style of pottery as well. You can learn the appropriate techniques and history behind the medium, which helps you to learn better.
After you know about pottery, you will be able to more effectively get to work making it. By learning the techniques in this course, you will be ready to go in no time.
—Not everyone looking to jump into ceramics wants to make dishes. Fortunately, ceramics can be done in a variety of ways. You might be less concerned about mugs and more interested in making sculptures. That is completely okay. In this course, the instructor breaks down how to make a ceramics sculpture.
You can easily work alongside her as you learn the techniques behind creating a custom ceramic work of art. This is an excellent way to embrace your creativity while still gaining skills that are necessary for effective ceramics work. With this methodology, you will be ready to make the sculpture of your dreams!
Other featured topic related to this:
Conclusion
Ceramics classes are a great way to learn and grow as an artist. This fun medium allows you to dive right in and get to work creating some pretty amazing things. There is no limit to what you can create using ceramics, so don't be afraid to experiment with different courses. The most important thing is that you are learning, growing, and seeking out new skills.
Many people credit ceramics work with mental health boosts because of the hands-on and therapeutic energy. This is why I would suggest that everyone should try it out at least once. Just remember, even if you can't get out of the house, you can still learn. Instead of searching for "ceramics classes near me" try looking for some online instead. It really can save on time!
What new clay techniques did you learn in this article that you never knew about before? What would you make?