Are you looking for some resources to help take your digital art to a new level? Well, I have the perfect type of resource for you: FREE RESOURCES!
Whether you like making digital art, painting, designing, or you're a renaissance artist that purely loves to make all types of art, this is a great place to get some resources and printables that you can use to help you in your creative journey.
Having the right drawing tools and combining them with a great way to organize your art supplies will help. you make your masterpiece quicker.
Free Procreate Brush Pack with 41 Brushes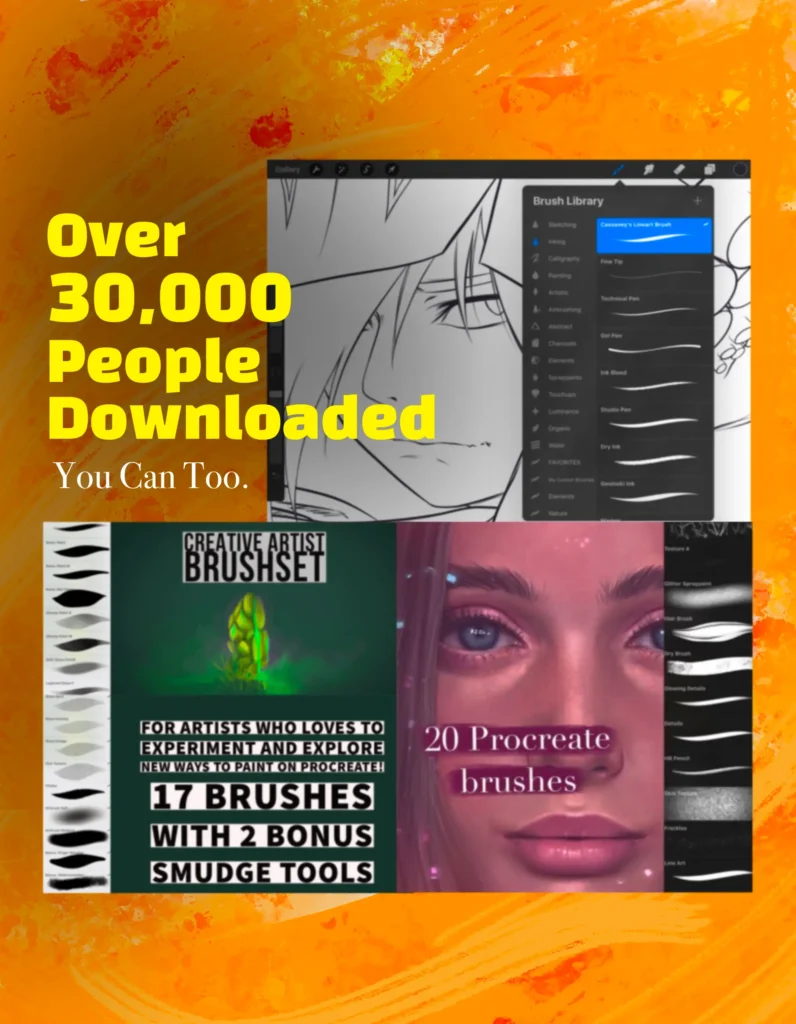 Enhance your digital art skills and expand the capabilities of your Procreate app. This brush pack will provide you with a range of new brushes and tools that can help you create a wide variety of effects and styles.
This brush pack will also save you time and effort by providing you with pre-made brushes that you can use in your art, rather than having to create them yourself.
Additionally, this free brush pack is a great way to try out new brushes and see how they work with your art without having to invest any money.
Free Procreate Brushes for a Month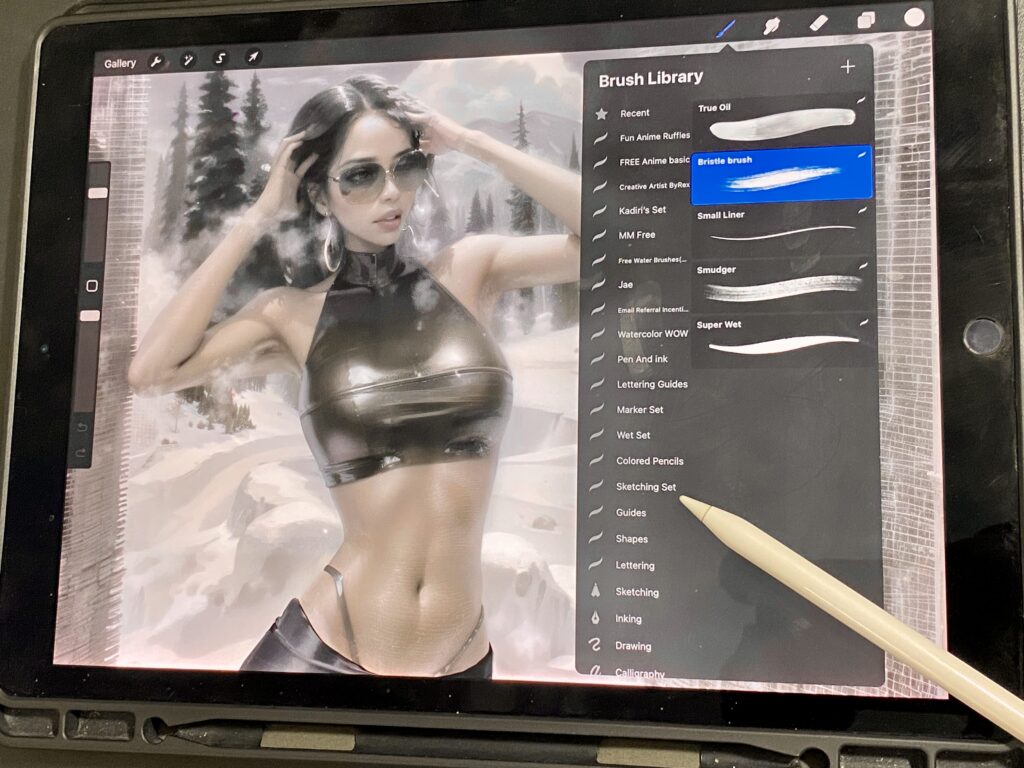 Over the next 30 days, get new and the latest Procreate brushes delivered straight to your inbox.
These brushes will mimic real drawing pencils, watercolor paints, and oil paints. They will help you create more incredible illustrations.
Free Drawing Course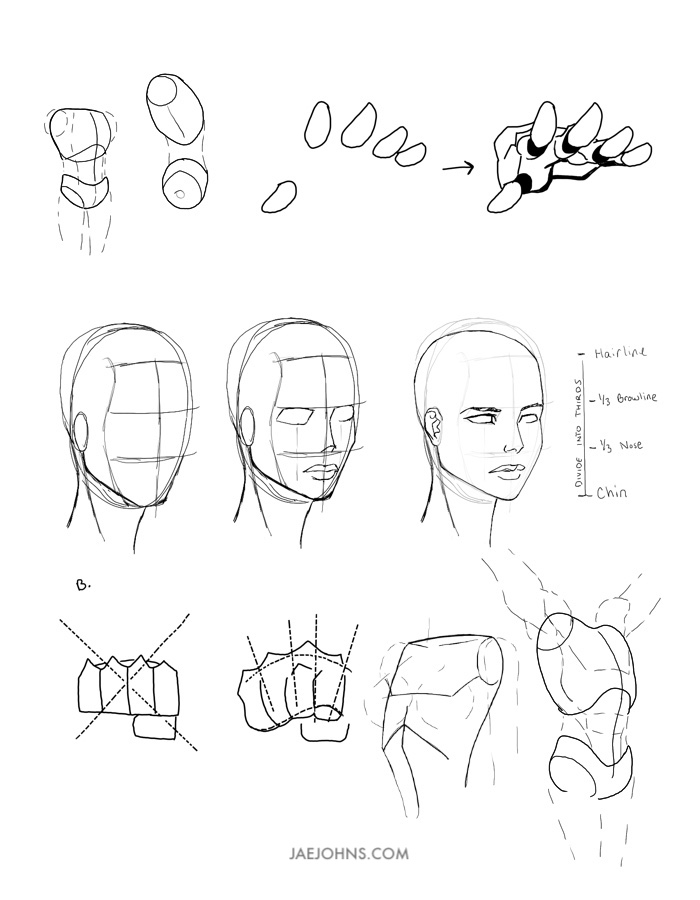 Learn new techniques, improve your skills, and gain confidence in your abilities as an artist with this 9-day free drawing course.
Whether you are a beginner or an experienced artist, this drawing course will provide structured lessons, exercises, and guidance that will help you draw people from your imagination and develop your own style and create beautiful, expressive drawings.
Procreate for Beginners Course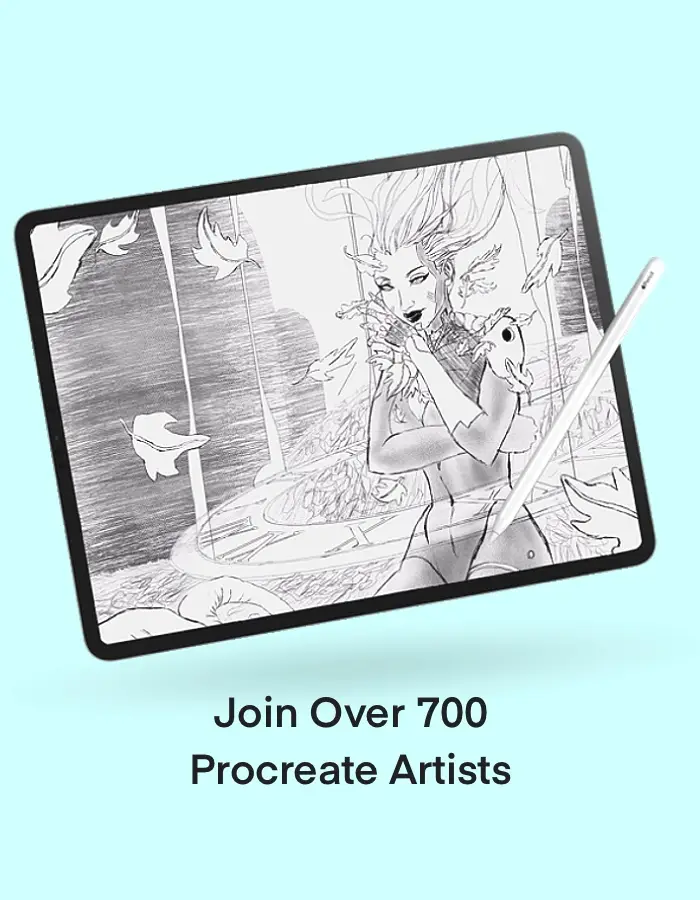 Learn how to use this powerful digital art app and explore its full range of capabilities. My Procreate course will provide you with structured lessons and exercises that can help you learn the ins and outs of the app and build your skills step by step.
Whether you are a beginner or an experienced artist, this Procreate course will help you learn new techniques, discover new features, and find new ways to create beautiful, expressive art.
Additionally, my free Procreate course is a great way to learn from an experienced instructor, and I'm available for support and feedback as you progress.
Free Art Supplies and Free Amazon Gift Cards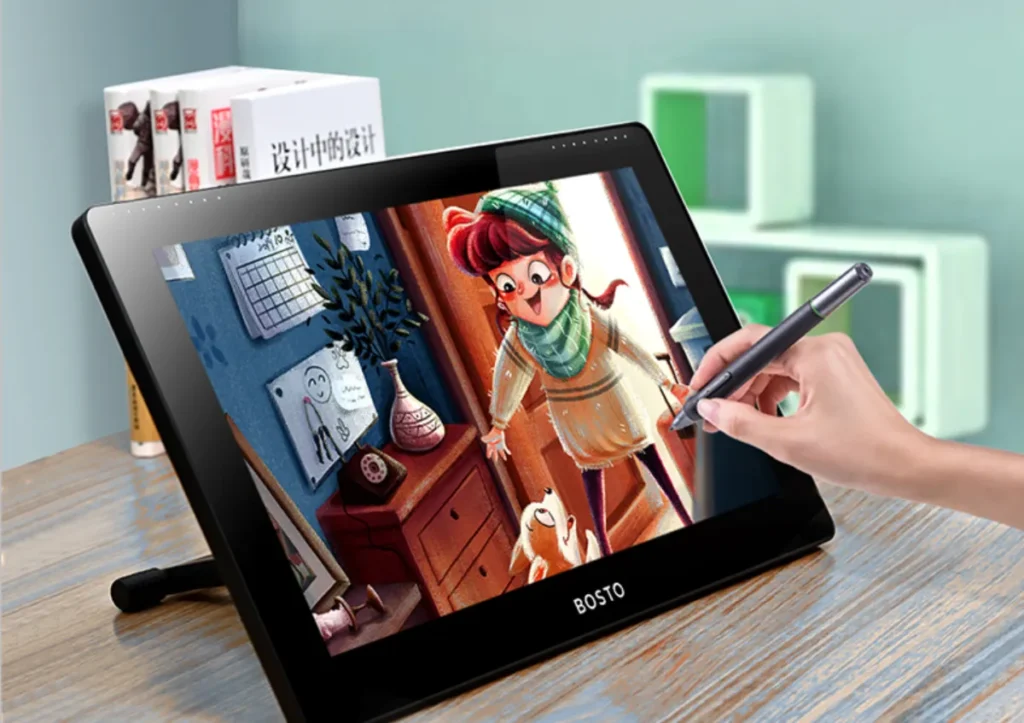 Get incredible rewards just by joining my newsletter.
You'll get the chance to win free art supplies every month! Any supply you win comes with free shipping, too!
Do you have enough art supplies?
Well, you'll also be able to get free Amazon Gift Cards.
Anybody can win. Anybody can join.