When it comes to drawing, everyone has their preferred tools. Some artists love the smell of a fresh wooden pencil, but others prefer a mechanical pencil for drawing.
While I have been known to love many pencils over the years, I have to admit that drawing with a mechanical pencil can feel special. It is like taking a step into the future.
Now that so many companies recognize that artists want these, I thought it might be nice to make a list of the best mechanical pencils!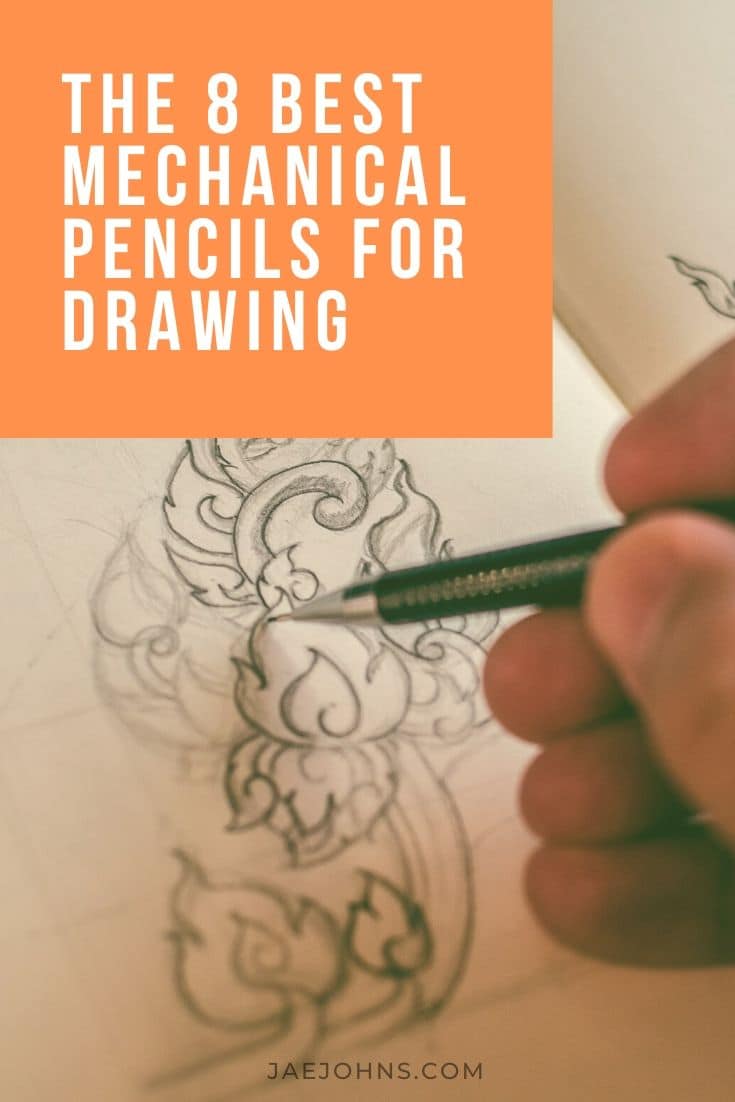 —Many people prefer a mechanical pencil for drawing because they like something with a sturdier feel. The pencils provided with this kit more than suit the needs of the artist who needs something a little stronger.
With their high-quality casing on these pencils, they can easily withstand even the firmest grip of a dedicated artist. The simple and reliable design gives you complete control and fits comfortably in your hand at the same time.
The mechanical pencils are equipped with easy to use sharpeners carefully tucked beneath their caps. In addition to this, the kit includes a secondary sharpener to give you more control over your sharpening process. The 2 mm leads within these pencils are incredibly rare.
While they do offer a bit of challenge when it comes to lead structure, they offer a rich color that rivals even charcoal in terms of overall darkness. For the artist looking for quality and a bit of a challenge, this is a great mechanical pencil for drawing around. When you factor in the case to keep the pencils, the three pencils, additional lead sets, and the sharpener, it is easy to see what a great deal this is.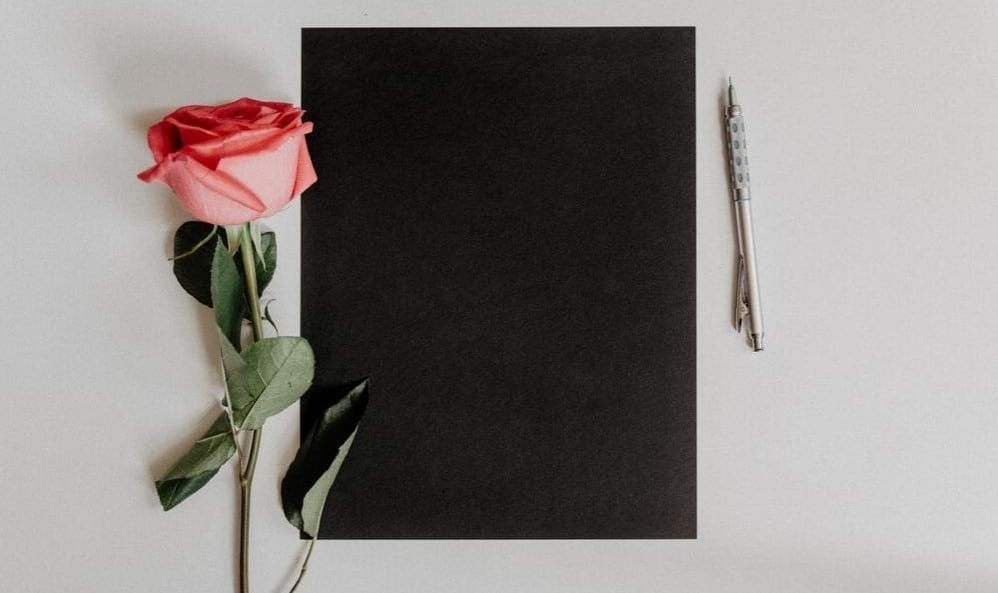 Photo by Kelly Sikkema
—When it comes to finding versatile mechanical pencils for drawing, this set takes the cake. You will absolutely love the ease with which you can create when you have more options for your drawing. Every artist knows that sometimes you need different tools for different styles of art or focuses.
This is what makes this set such a win for artists who prefer mechanical pencils. You can enjoy pencils in a variety of different sizes ranging from 0.3 mm to 0.9 mm. With this set, it is easy to get all of your needs met with one simple purchase.
This set is amazing for a few reasons, but the extras certainly one major perk. Not only do you get a mechanical pencil for drawing in every size, but you also get convenient refills. You get plenty of products with one simple purchase that equates to the cost of a burrito at a local fast food joint.
These pencils, while made with artists in mind, also double as regular pencils. No matter what you want to write or draw, you can make it work with these pencils. They also come with a convenient grip that is guaranteed to be comfortable for your hand. As an added bonus, they offer a complete customer satisfaction guarantee and promise resolutions if you are not satisfied.
Once you try these, you will easily discover why it made this list of the best mechanical pencils.
—Sometimes you need a product that simply looks and feels a little more durable. Plenty of people prefer a mechanical pencil for drawing because of their sturdy nature. This is why this pencil is such a great purchase for those who are a little heavy-handed.
This amazing drawing pencils come with a solid design that is meant to withstand any rigorous artwork that you might face. It is convenient and fits comfortably in most hands. Even better, you can order this product with your lead size of your choosing. This makes it a customizable experience to suit your needs.
The build of this pencil is really something special. It has a grip that has been created from mesh metal, and you would be amazed to see just how much of a difference it makes. While metal grips aren't overly common just yet, many are shocked by how much control it gives you over the pencil.
Somehow it manages to stick better than any grip, and it is still comfortable for your hand. When you consider this alongside the weighted tip that has been designed to give you control, it is easy to see why people love this pencil option. Pentel is a trusted brand that has been around for ages, so it is nice to see them entering the drawing space.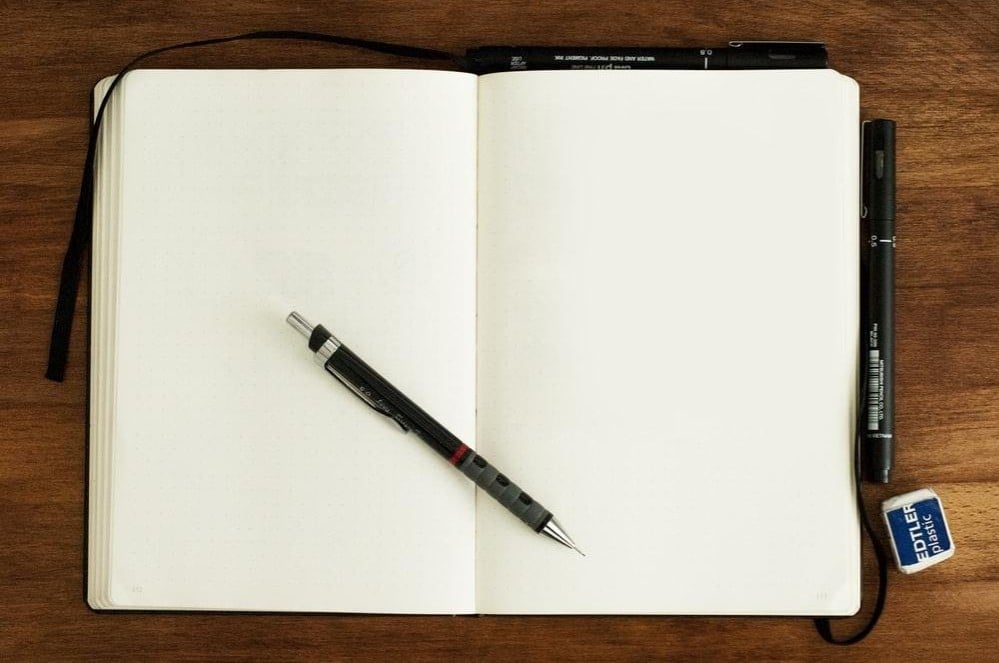 Photo by Mike Tinnion
—In the event the GraphGear 500 seems too basic, this pencil might just be what you are looking for. Pentel designed this pencil to act as an upgrade from its other pencil options in the series. It is easy to see what makes this pencil so special. Not only does it offer a simple and lightweight design, but it also looks better as a whole.
Though the GraphGear 500 is more basic in nature, this pencil well and truly looks like it was designed for professional work whether you want the best pencil to draw or want the best mechanical pencil for writing. People will constantly be asking where you got it.
The GraphGear 1000 offers all of the same benefits as the GraphGear 500 and more. Instead of a basic metallic pencil grip, this variation offers a little extra comfort support. The GraphGear 1000 has a grip that balances the metallic pencil grip with soft latex-free pads for added comfort when in use.
You can happily draft to your heart's content using this pencil without ever worrying about your hand being bothered. It is also fitted with a completely retractable metal tip. This helps to keep the pencil safe and in good order when you have to throw it in your bag. This pencil is easy to refill and even easier to use!
—This amazing product set comes with two absolutely amazing pencils that are absolutely perfect for all of your drawing needs. As far as a mechanical pencil for drawing goes, this is one that comes in a set of high-quality products that are certain to help you get the job done right.
Whether you are looking to draft, sketch, or craft, this pencil set is perfect for getting creative. You can enjoy how easy it is to use these stunning pencils that never need to be sharpened.
The set itself comes with two pencils, one in blue and one in black. While I personally love having color options, you will also be happy to know that the set also comes with extra lead so you can draw to your heart's content. These pencils are perfectly compatible with any style of lead in this size and offer a variety of other benefits.
The builds are incredibly lightweight. However, they are also weighted to ensure that your pencil always leans in the right direction as you work. Additionally, they are fitted with incredibly comfortable grips that are designed to keep your hand from slipping while you work.
These grips are designed to make gripping the pencil for hours on end a positive experience. You will love the look and feel of these amazing pencils!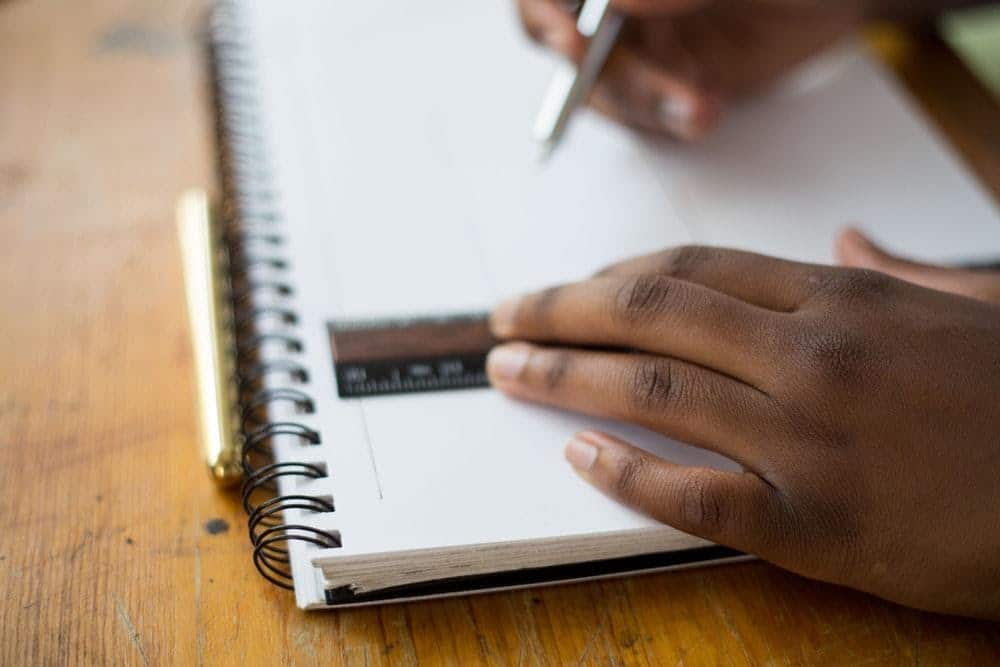 Photo by Tamarcus Brown
—There are some products that well and truly change the game when it comes to the industry. The Kurutuga model provided by Uni is perfect for bringing you a variety of absolutely amazing features that will make them an instant favorite.
These pencils offer color options, high-quality lead, and a design that you will love to marvel at. You will realize quickly just how much you love drafting with these bad boys and their completely unique design.
The Kurutoga model offers a few key benefits. First, the design that they offer is incredibly appealing both aesthetically and from a comfort perspective. You will love the look and feel of this design, and the comfort that you experience while working.
Since drawing can take a long time, it helps to be able to do it comfortably. They also offer you 0.5 mm lead that will help your works of art to look absolutely amazing every step of the way.
However, the biggest selling point here is the fact that they offer their signature Kurutoga lead rotating mechanism. This unique design makes it so your lead actually spins and rotates as you use it.
This can stop that age-old issue of getting stuck on an edge in the lead while drawing. You will love the way that this bit of technology completely revamps your entire drawing process. It makes drawing easy and more comfortable than ever.
—There are some products that look like they were sent back to us from the future and this pencil is definitely that. The first thing that you will notice upon evaluating this wonderful mechanical pencil for drawing is the fact that it looks unbelievably amazing.
With a slick aluminum design, it is easy to see why people are itching to get their hands on this high-quality product. Though it is more expensive than some of the other models, you really do get what you pay for here.
This pencil supports 0.9 mm and 0.2 mm lead and has an absolutely thrilling way of using it. The Aviation mechanical pencil uses a magnetic system that allows you to easily control the length of your lead by spinning it.
You will love the way you can get the lead to the exact length that you want it every single time, and it is a ton of fun to play with. As an added bonus, it comes in a variety of absolutely amazing colors. This makes it easy for you to find one that matches your style.
—When it comes to innovative designs, you want to consider something that brands value to the user. When the Rapid Pro mechanical pencil team invented their continuous writing process, they did exactly that. This unbelievable pencil comes with a mind-blowing feature for the mechanical pencil world. You can consider this as one of the best mechanical pencils for writing.
The pencil itself keeps the lead exactly where it should be, so you are never left-clicking to extend it. This pencil is absolutely amazing for drawing when you just don't want to stop. Particularly for people doing line work, this can be incredibly helpful.
Beyond their amazing design that allows you to draw nonstop, this pencil offers a variety of great features. Its metal body makes it easy for you to take complete control of the pencil, and look great doing it. This sleek design stands out from many of the competitors.
It is also fitted with a metal ring that is excellent for managing the anxiety of merely giving you something to do when you are thinking. When you add in its anti-roll feature that physically stops it from rolling off a table, you know that you are in business. As far as a mechanical pencil for drawing goes, this one excels.
Conclusion
When it comes to making great art, you need the right tools and inspiration. If you are sick of sharpening pencils and want to step into the future, look no further to these mechanical pencils for drawing. This list is filled with amazing and affordable mechanical pencils that are perfect for all of your drawing needs. Explore some of these fun options and see if a nice mechanical pencil suits you more than a traditional drawing pencil!
What types of drawing tools do you use to draw?
[do_widget id=custom_html-20]