Do you want to get better at drawing and looking for the best materials and tools for drawing?
Having the right drawing tools is important because you will be able to create things much faster.
You can have more confidence in yourself that you are creating the best artwork.
Having the right tools gives you the determination and courage to be able to create the image you see in your mind and capture that on paper, canvas, or the digital screen with less frustration.
If you want to get serious about your drawings, it is important to get serious about the tools and materials you may use to create such drawings.
So, do not wait any more, and let's discover these 25 drawing tools to help you become more confident and skilled in your drawings and paintings.
DISCLOSURE: This post contains affiliate links, meaning I get a commission if you decide to make a purchase through my links, at no cost to you. I only recommend products that I've used or really like. Please read my disclosure.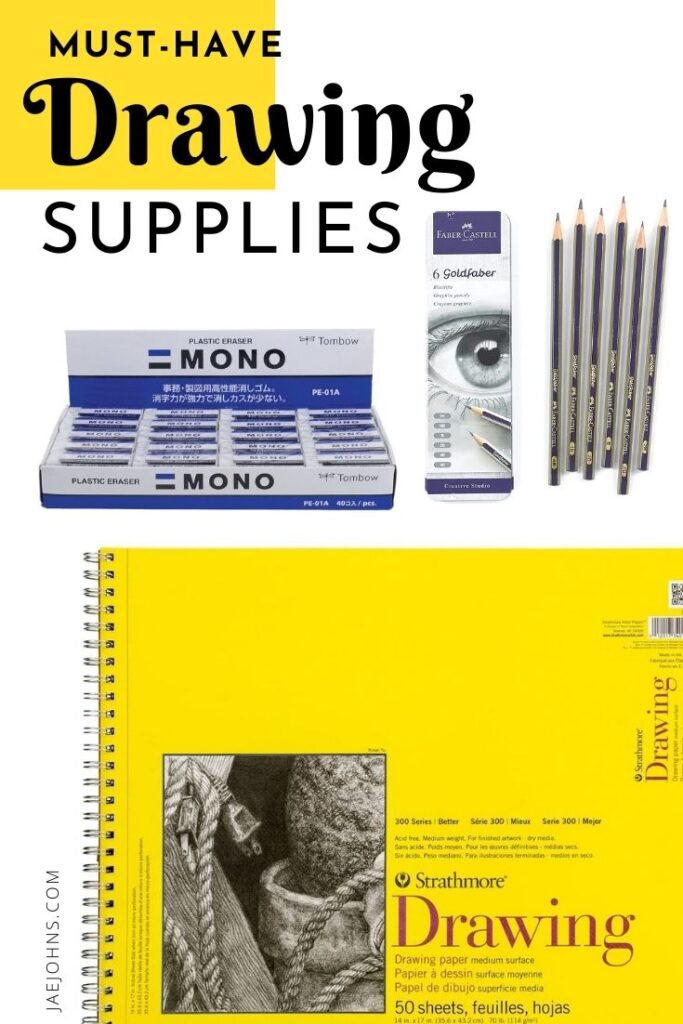 What Are The Tools For Drawing?
The following points explain the tools that you must have while you draw:
1. Drawing Pencils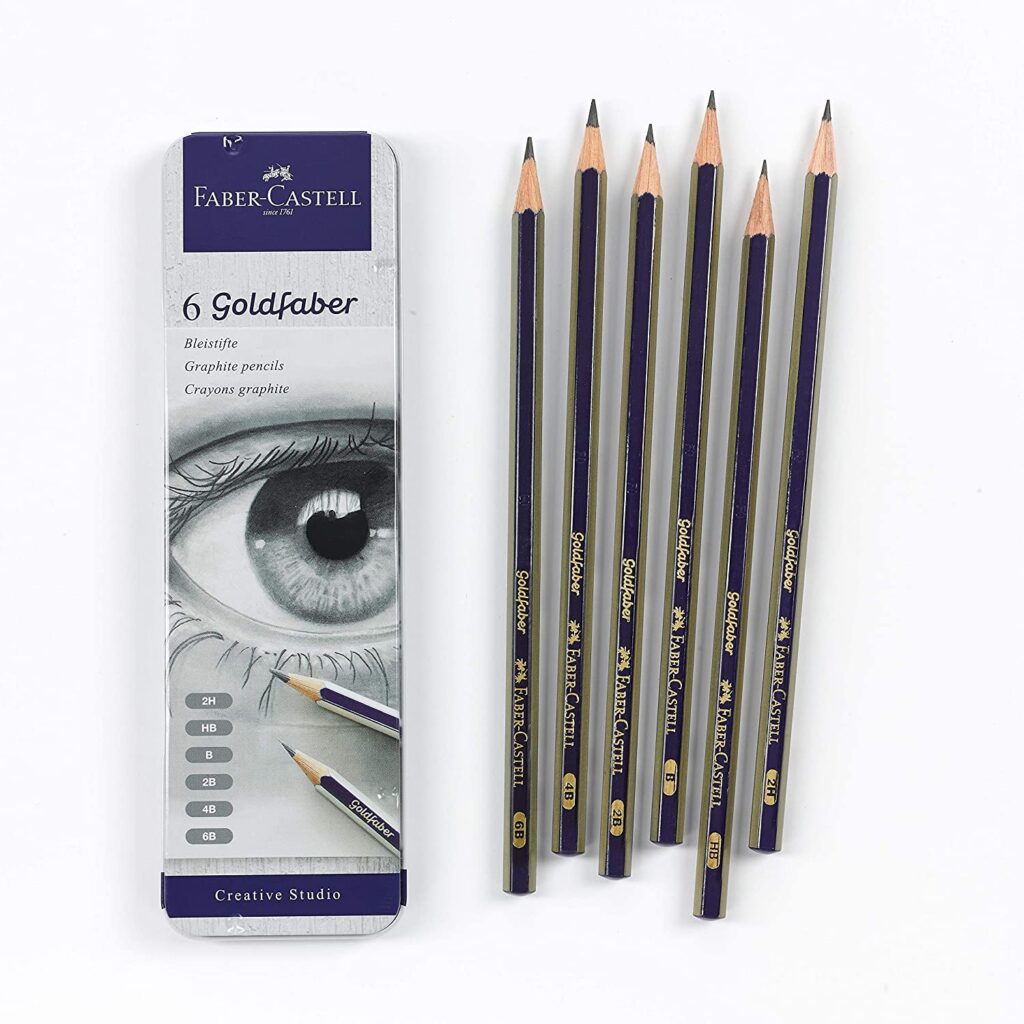 The first drawing tool that you must use if you have just entered the drawing field is a drawing pencil.
They're made of graphite. The graphite scale of the pencils is graded from soft to hard ranges.
For example, the H category defines the hard graphite pencils, the B category is for the soft graphite pencils, HB is for the middle range, and F is for Fine.
| | |
| --- | --- |
| Hard Graphite Pencils | Soft Graphite Pencils |
| H | B |
| 2H | 2B |
| 3H | 3B |
| 4H | 4B |
| 5H | 5B |
| 6H | 6B |
| 7H | 7B |
| 8H | 8B |
| 9H (the hardest pencil) | 9B (the softest pencil) |
There are many drawing pencil brands to choose from.
The most popular are Faber-Castell, General's, Prismacolor, Staedtler, Derwent, Tombow, Winsor & Newton, and Sakura.
Once you try a drawing pencil, you will know which drawing pencil is the best.
You can try individual drawing pencils or drawing pencil sets; it is all up to your choice.
If you feel that you do not use all of the pencils in a pencil set but instead use a few of the basic pencils, including 2B, 2H, 4B, and HB pencils, then purchasing a drawing pencil set is not a good option.
Instead, you should go to purchase individual pencils.
Buying individual pencils is more expensive as compared to buying a set of pencils.
If you want to create both light and dark marks in your drawing, it is better to purchase a drawing pencil set containing a full range of graphite pencils.
For example, soft graphite pencils are used to create dark marks in a drawing, while hard graphite pencils are the best for creating light marks.
Most artists recommend purchasing a drawing pencil set that contains a full spectrum of professional quality graphite pencils so you can add creativity to your artwork by trying different varieties and values.
2. Pens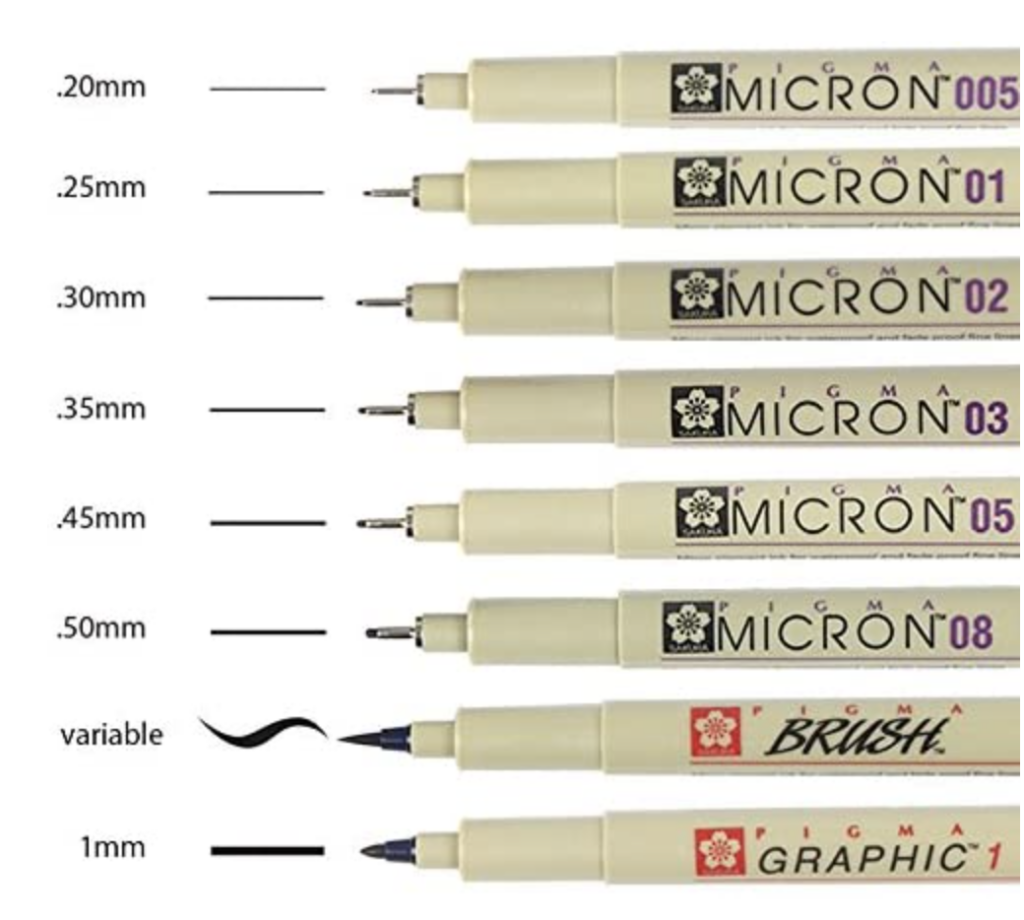 One of the most crucial tools for drawing is pens.
Like drawing pencils, pens also come in various styles; it may be brushed tip pens, square marker pens, hard and round-tipped pens, or fine-tipped pens.
Every type of pen is used for a specific purpose.
For example, the brush tip pens are used for calligraphy or lettering.
The fine-tipped pens are used to create thin line strokes or attention to detail, while the hard and round-tipped pens are used to create thick line strokes as you are combining four or five pens and then drawing with them.
Most people consider that the brush tip pens can only be used for calligraphy.
But the fact is these types of pens are great for drawing as well, especially for beginners.
Moreover, there are several paintbrush pens that you may use for drawing.
Available in different colors of inks, these pens are used to create thick or thin line strokes.
The ink of the paintbrush pens is usually waterproof and can dry up quickly, so there is no need to worry about the smudging of lines.
Some of the good-quality pens you can use for drawing are Sakura Pigma Black Paint Brush Pen, Yasutomo Water-based Calligraphy Marker Pens, and Faber Castell Chisel-tip Pens, and a lot more!
3. Pastel Pencils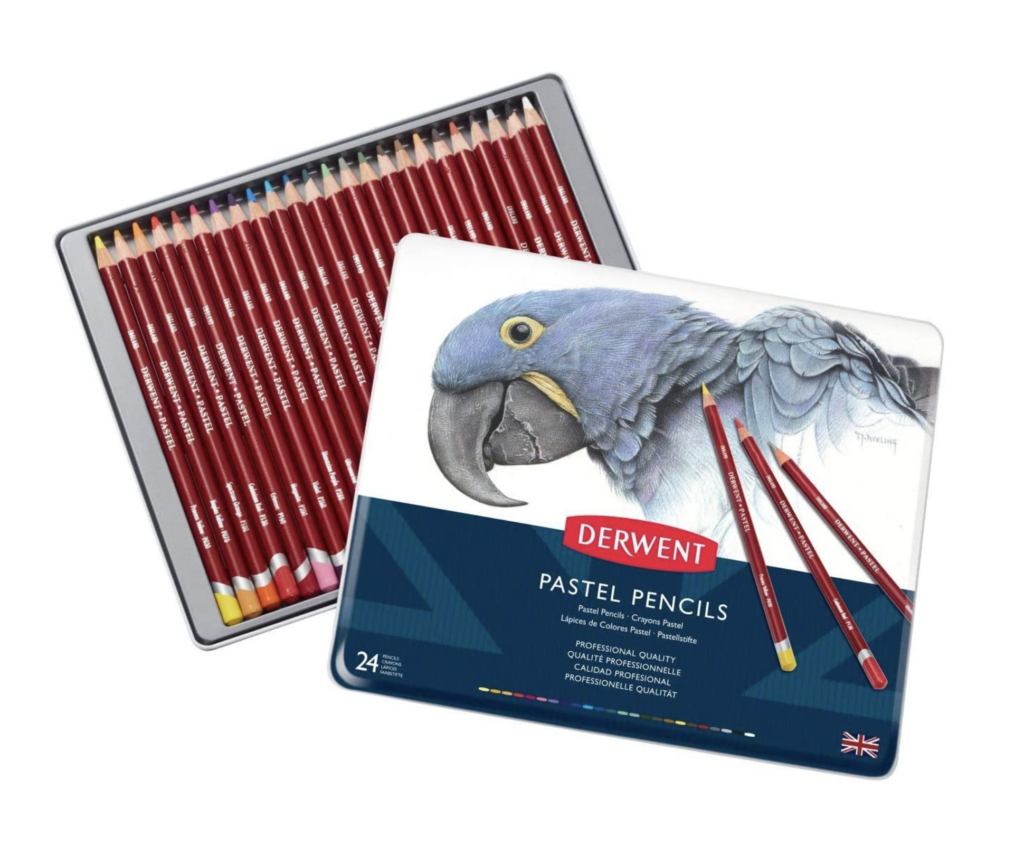 The next drawing tool in this list is the pastel pencils.
Although pastel pencils look like colored pencils and add colors to a drawing, they do not work like colored pencils.
With a chalkier feel, the pastel pencils are made up of pastel that is secured and protected by the outer wooden covering of the pencil.
The pastel pencils are perfect to be used if you want to create thin line strokes or for detailed and fine line work.
They are not only used for quick sketches, but you can also use pastel pencils to enhance your finished drawings as well.
These types of pencils are soft, they can be blended well, and are available in a huge range of colors.
If you use the colored pastel pencils on a colored paper, believe me, the results will look more awesome!
There is a soft strip of pastel in a pastel pencil so try to avoid dripping the pencils as the strip may break!
4. Transparent Ruler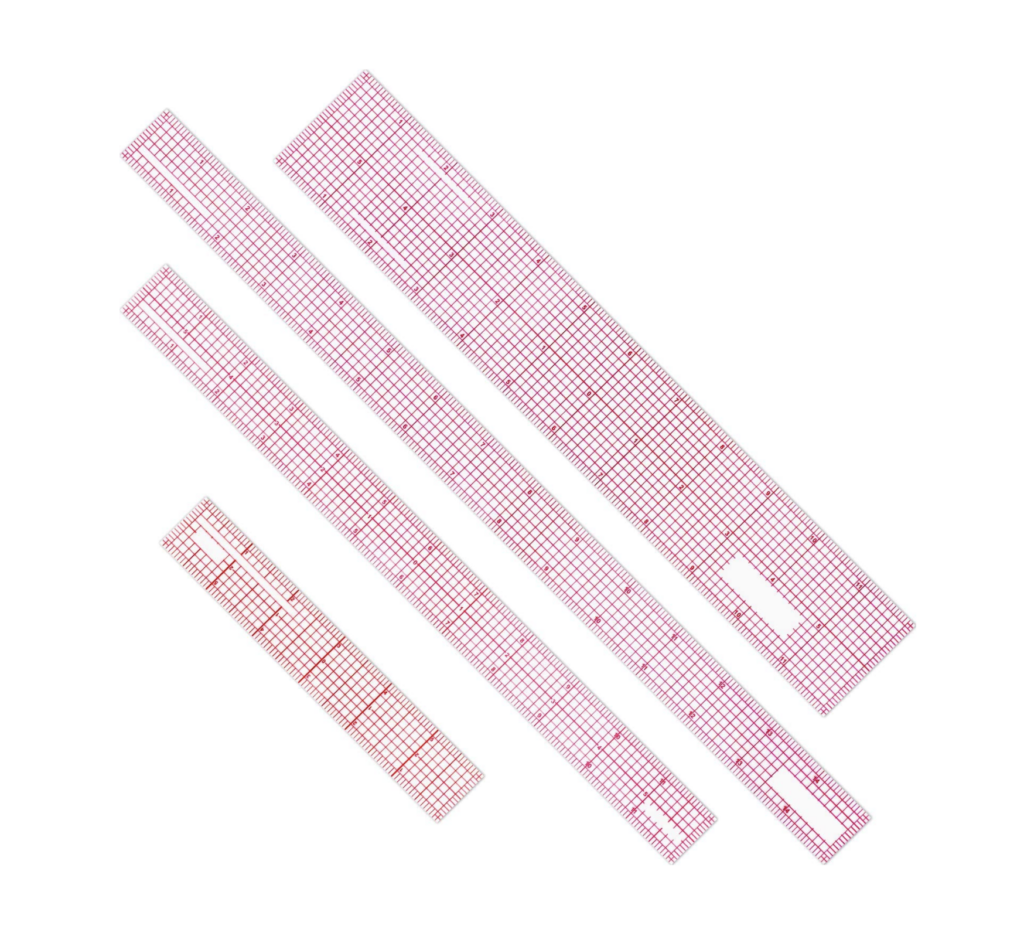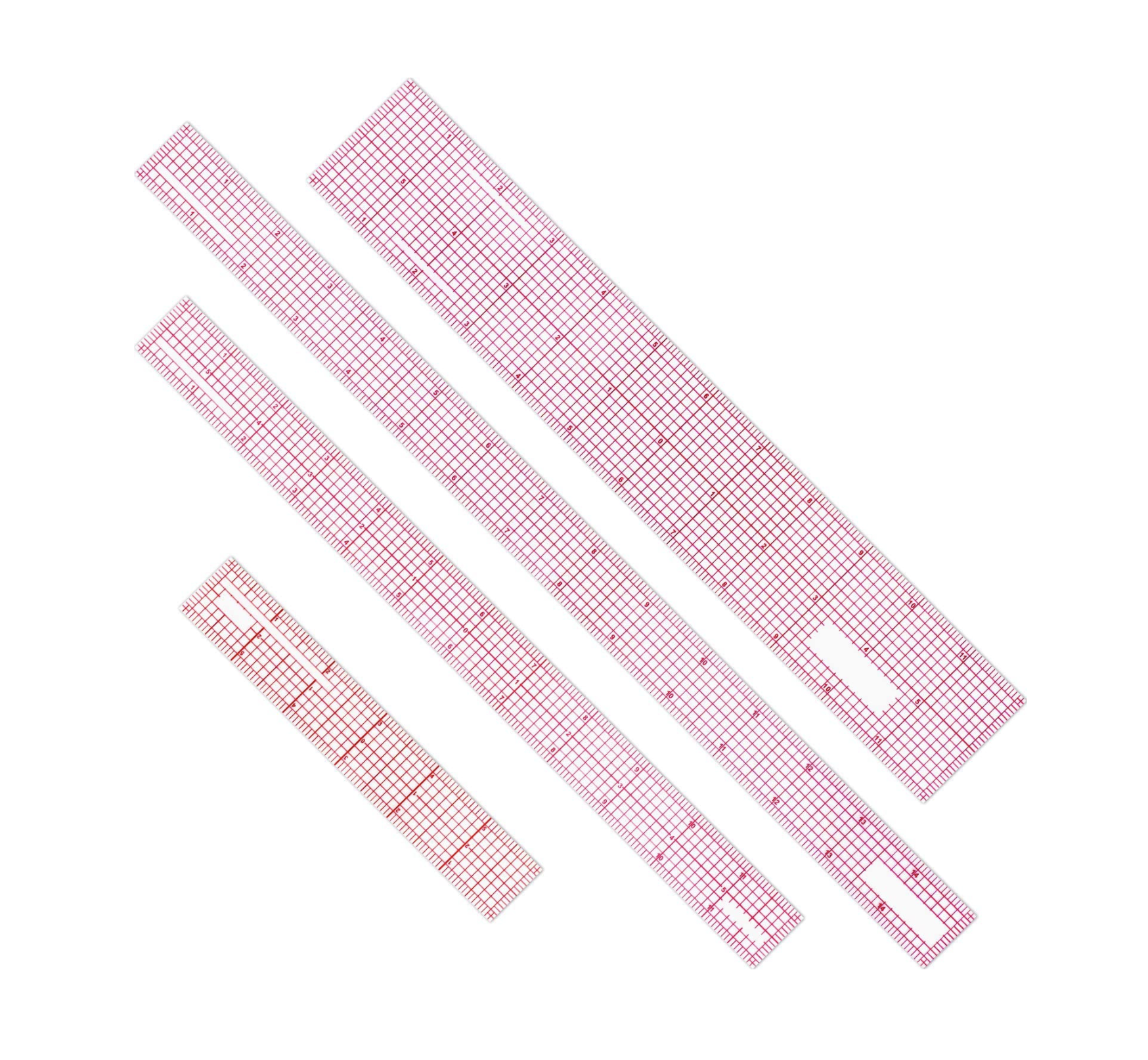 A transparent ruler is an important drawing tool that every artist must have in his/her drawing supplies, no matter if they are a beginner artist or a proficient in this field.
A ruler is used to draw lines, but a transparent ruler may help you if you want to get some basic guidelines for your artwork.
An opaque ruler also works well to draw lines on whatever canvas you are using, but it may block the full view of your drawing.
In this way, you will end up drawing wrong or uneven lines which you need to erase again and again.
5. Soft Erasers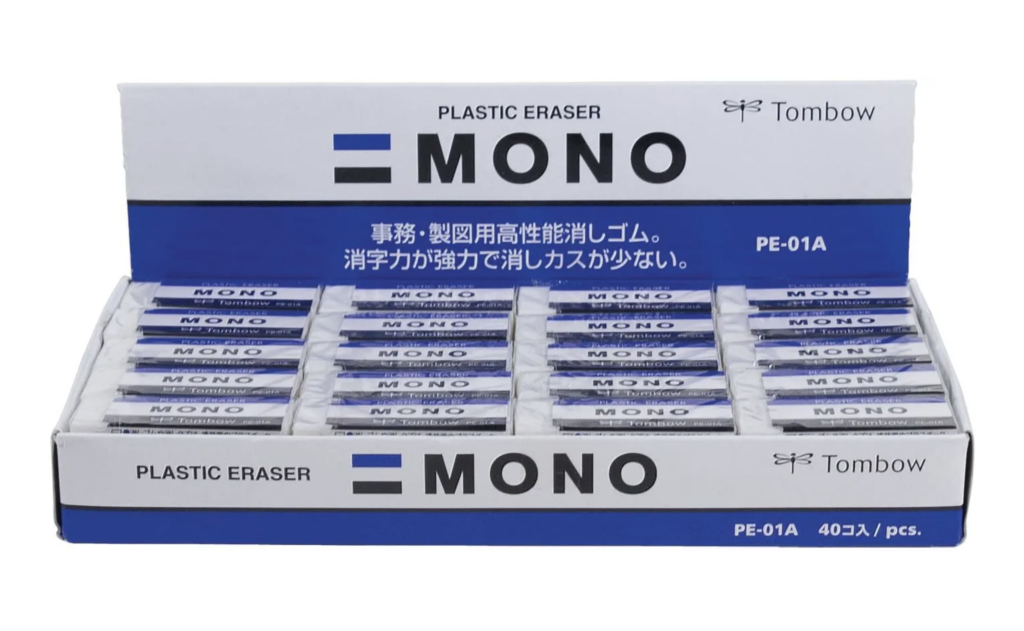 Every artist loves the freedom of making mistakes, whether it is drawing or painting.
And this is the reason that most artists start with a pencil drawing first so that if anything gets wrong, it can be corrected easily.
An eraser is an essential art tool whether you are drawing a simple flower or you are working on a portrait drawing.
There are mainly two types of erasers:
Kneaded eraser
Plastic eraser
A kneaded eraser is an important type of eraser that you must have while you are drawing something.
It looks and feels like a dough.
As a dough can be torn off in pieces and kneaded again, similarly, you can tear off a kneaded eraser to make it small, while kneading the remaining part of the eraser.
A kneaded eraser is very easy to use.
As you can make it small by tearing off, it can be used to erase very small portions of your drawing.
Like normal erasers, a kneaded eraser also gets dark after using/rubbing on paper.
On the other hand, a plastic eraser is just like a normal eraser that we use while drawing or writing something.
These types of erasers are suitable for basic drawing exercises.
They are usually white in colour and get a little bit darker in use.
As you are a beginner in the field of drawing, it is better that you use a plastic eraser.
Vinyl erasers are soft; they can erase the pencil lines and can give your drawing a clean and neat look.
They also give an artist more control while erasing.
One of the most popular yet high-quality plastic erasers is the Tombow Mono Eraser.
This eraser offers clean and soft erasing for colored pencil or graphite pencil work.
6. Pencil Sharpener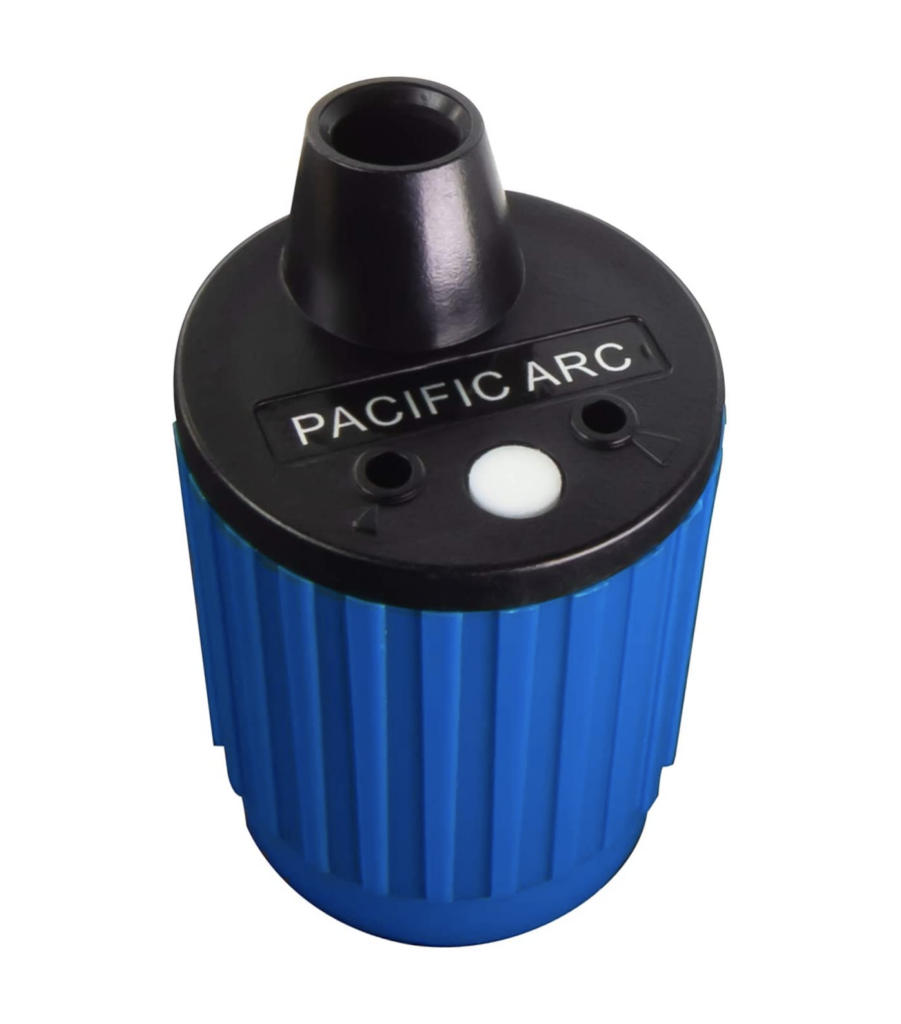 Apart from an eraser, the pencil sharpener is another important tool that you must have while drawing.
While using a pencil sharpener, make sure that you get a good-quality sharpener with a sharp blade, hence offering you a smooth sharpening experience.
7. Brushes
Brushes are also great when it comes to drawing tools for beginners.
They are perfect for applying ink on the artworks.
They can hold inks or watercolours very well and are considered traditional ways of applying inks into the drawings.
8. Drawing Paper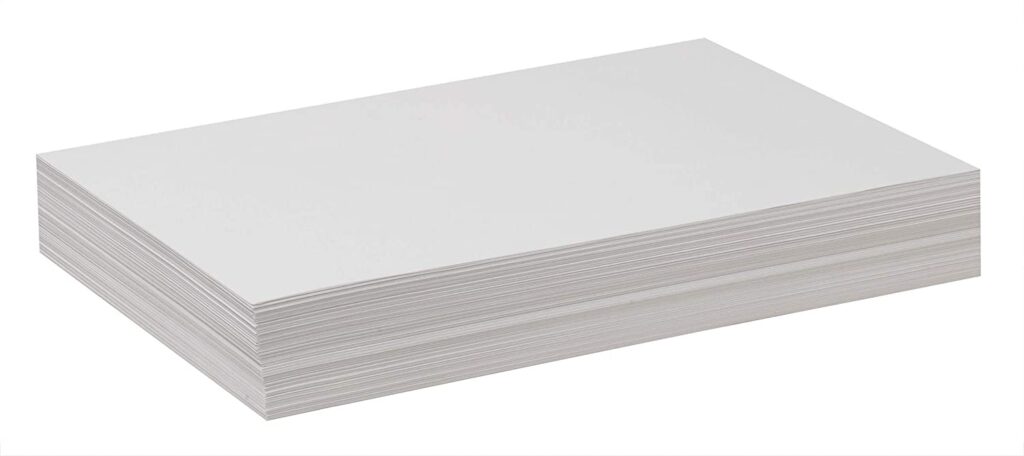 If you have a good-quality pencil but a bad paper, it will be disastrous.
It is the drawing paper that may make or break the quality of your artwork.
A drawing paper is not only useful for experienced artists but is equally important for beginner artists as well.
If you are a newbie who has just started drawing for the first time, it is better that you start with a simple pack of printed paper.
This is an A4 printed paper.
As you are practising different things to draw, so by using an A4 sized paper, you have the option to draw on both sides of the paper but make sure that the surface of the paper is completely matte.
However, to preserve your artwork, it is better to use an acid-free paper.
However, if you have practiced the basics of drawing on an A4 size paper, I recommend you to try a textured paper or use drawing pads.
Using a textured paper, you can experience different forms of drawing; how a certain drawing may look on a simple plain A4 sized paper and how it is different when the same thing is drawn on a textured paper.
On the other hand, drawing pads contain a bunch of papers with diverse styles and sizes.
Consider it like a sketchbook where you have the freedom to draw anything which you are comfortable with.
One of the most recommended drawing pads is Strathmore Drawing Pad.
This drawing pad comes with 24 sheets of paper; each paper is best to work for technical or line drawings.
You can not only try pencil drawings on these papers, but it is suited for pens, crayons, and paints as well.
9. Charcoal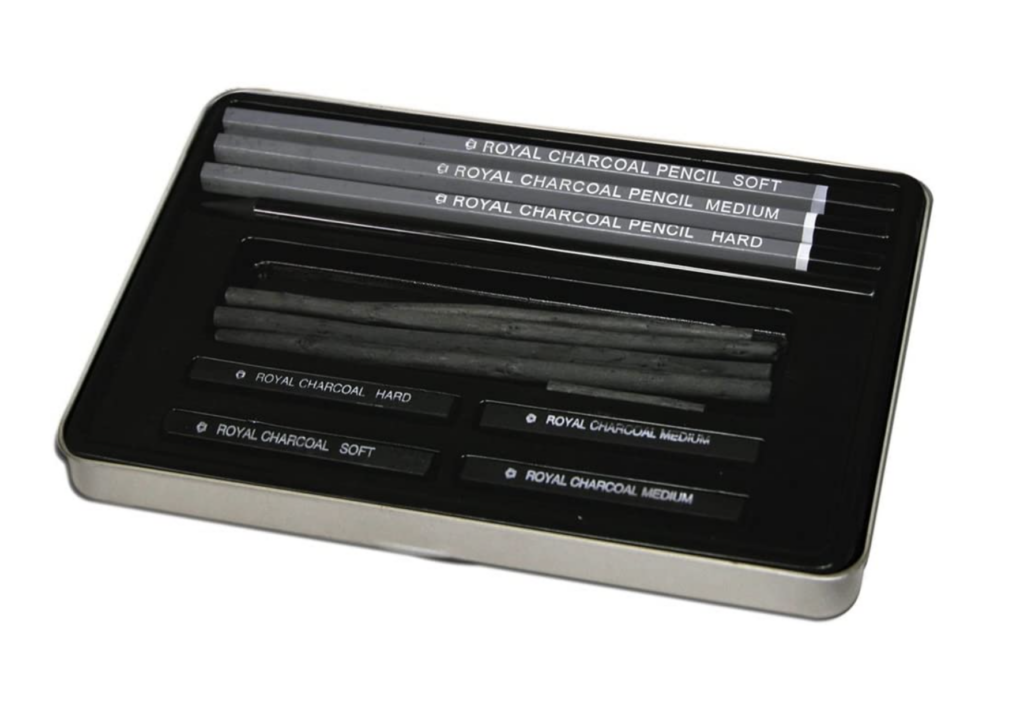 Charcoal is also important when it comes to art essentials.
If you want to play with a broad range of values or want to create different marks (including light and dark marks) in your drawing, the best option is to go for charcoal.
Charcoal pencils are perfect if you create thin line strokes or want to add some detail in your artwork.
They are also good to be used for adding dark or light marks in a drawing.
You can sharpen charcoal pencils, just like graphite pencils.
10. Conte Crayons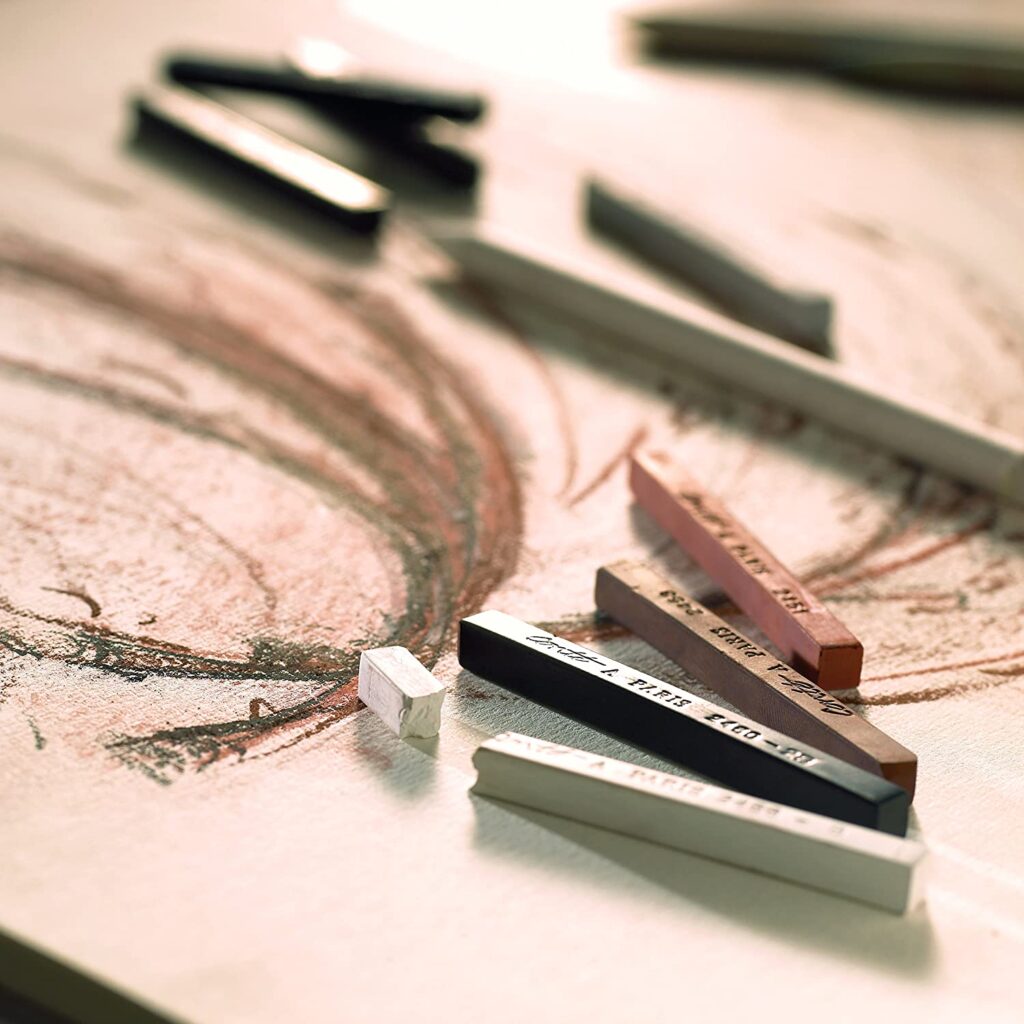 Another option as a drawing tool is Conte.
It is also a valuable drawing tool that matches the charcoal in terms of color richness and density.
The Conte crayons are available in a variety of colors, hence perfect for creating colored sketches.
11. Smudging Tools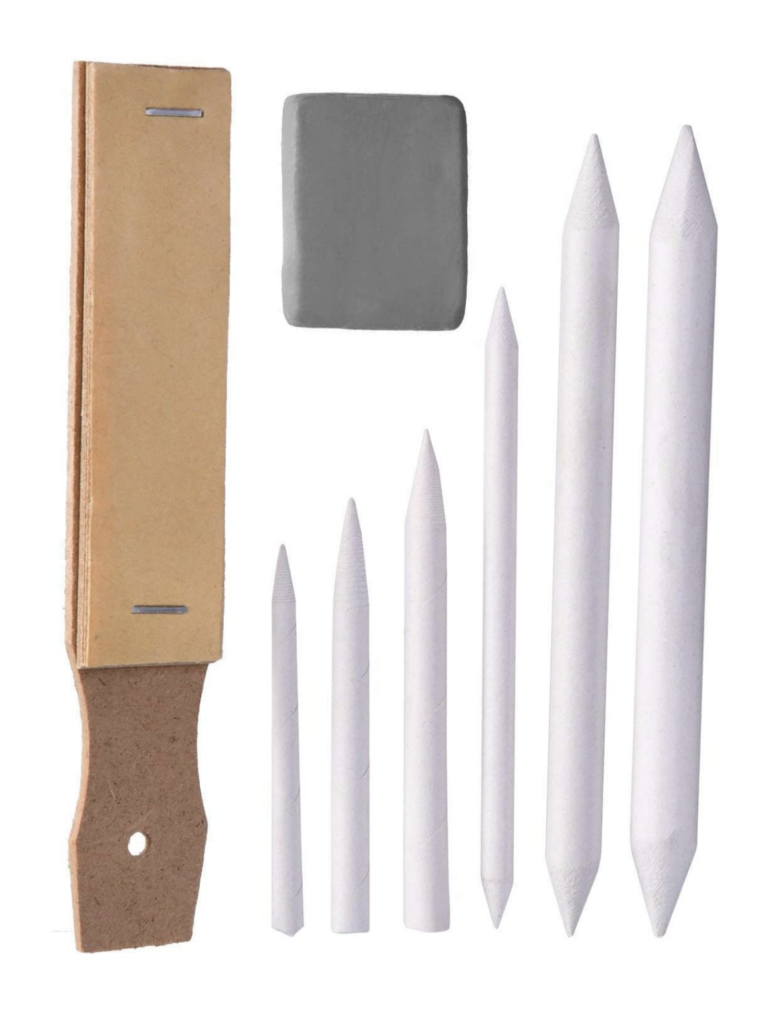 One of the must-have tools for drawing is smudging tools.
In our childhood, we were in the habit of using tissue paper whenever we felt that our drawing needed blending.
Moreover, we also used our fingers as a blending tool.
Now, as more and more drawing tools are available in the market and are becoming more advanced day by day, the use of smudging tools has also become important.
A popular smudging tool is a blending stump.
It can not only help in blending the different effects of a pencil, but you can also use it to add texture to your pencil marks.
As a beginner artist, you can use tissue paper for blending but if you use a blending stump, just make sure that you are used to it as the blending stumps may work against you if you are not used to them.
Other smudging or blending tools that you may use include paper towels, make-up wipes, cotton wool, paintbrush, tortillions, and a lot of other things.
12. Fixative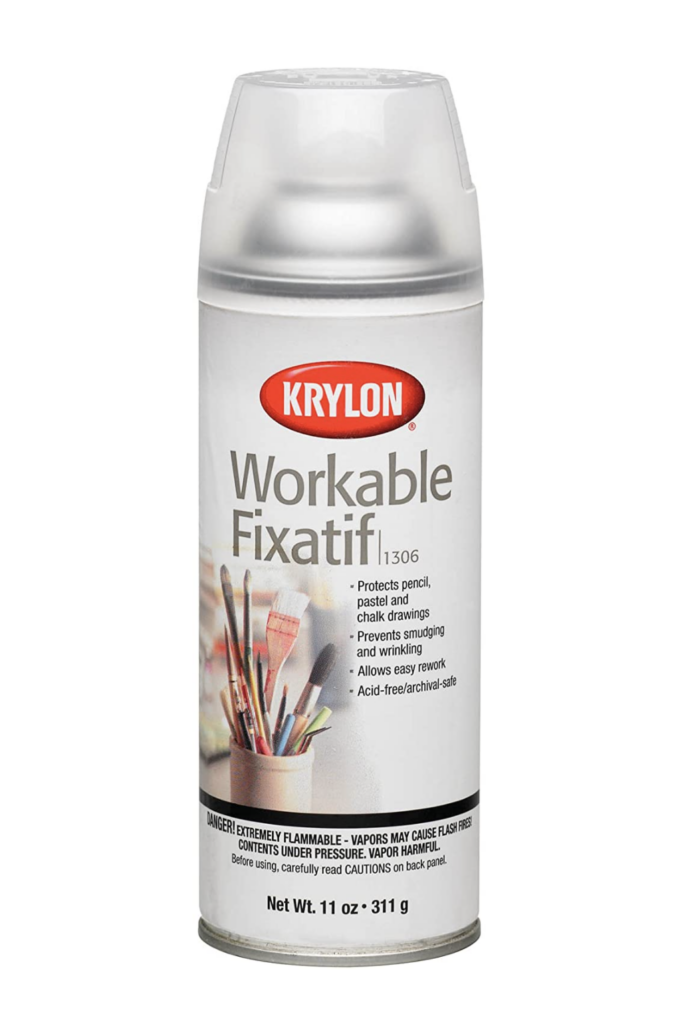 If you want to prevent your charcoal or pencil drawings from smudging, you must use a fixative.
It is also a must-have drawing tool ideal for newbies.
13. A Sketchbook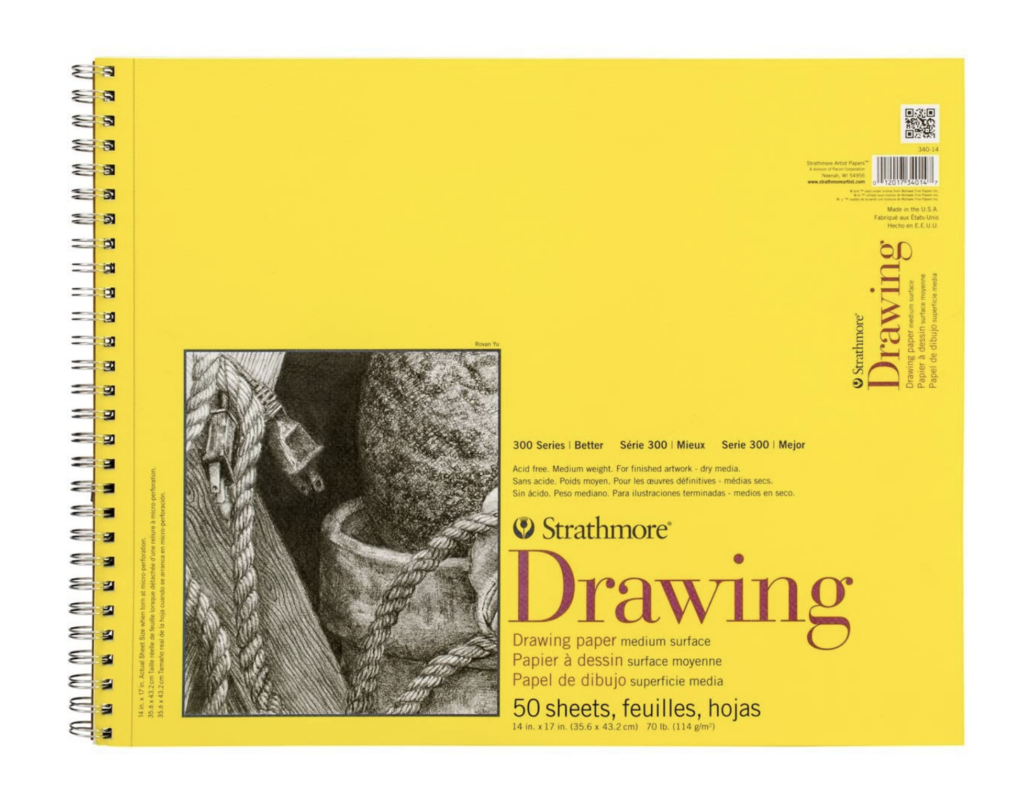 Another mandatory drawing tool that you must have in your art supplies is a sketchbook.
An artist practices his/her drawing skills daily on a sketchbook.
An athlete goes to a gym every day and does workouts so that he can compete on the day of the competition and can enhance his performance, similar is the case with a sketchbook.
A sketchbook is just like the exercise of an artist.
It represents the hard work and the efforts that an artist puts into creating a perfect-looking and stunning artwork.
Keep in mind that a sketchbook is a driving force behind successful artists and successful artwork.
Although people may not see your sketchbook, the artwork you create represents the artwork you put into the artwork to enhance your creativity.
14. A Drawing Board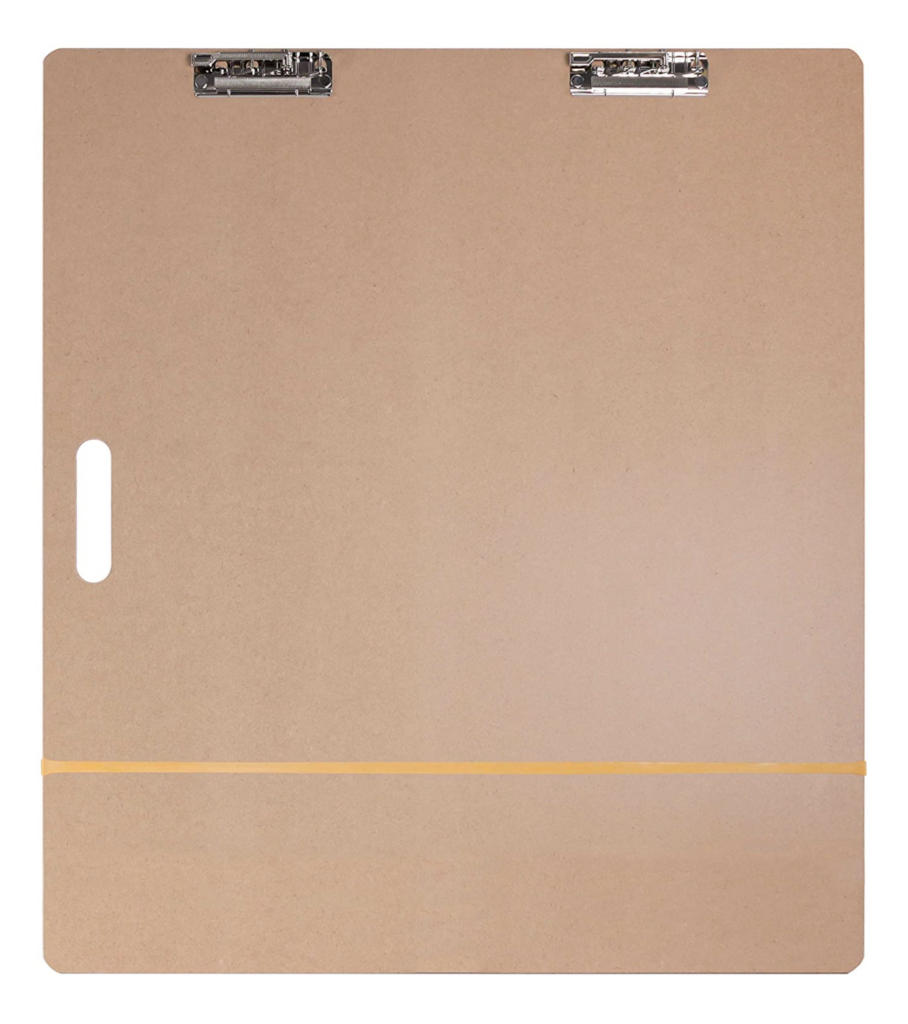 If you are using a sketchbook, that is right.
But if you like to draw on papers, you must secure them with a drawing board.
Hence, the drawing board also becomes a crucial tool for drawing that you should have with you while drawing.
While buying a drawing board, make sure that its surface is smooth enough.
Moreover, the size of a drawing board must also be considered.
15. Protractor and Compass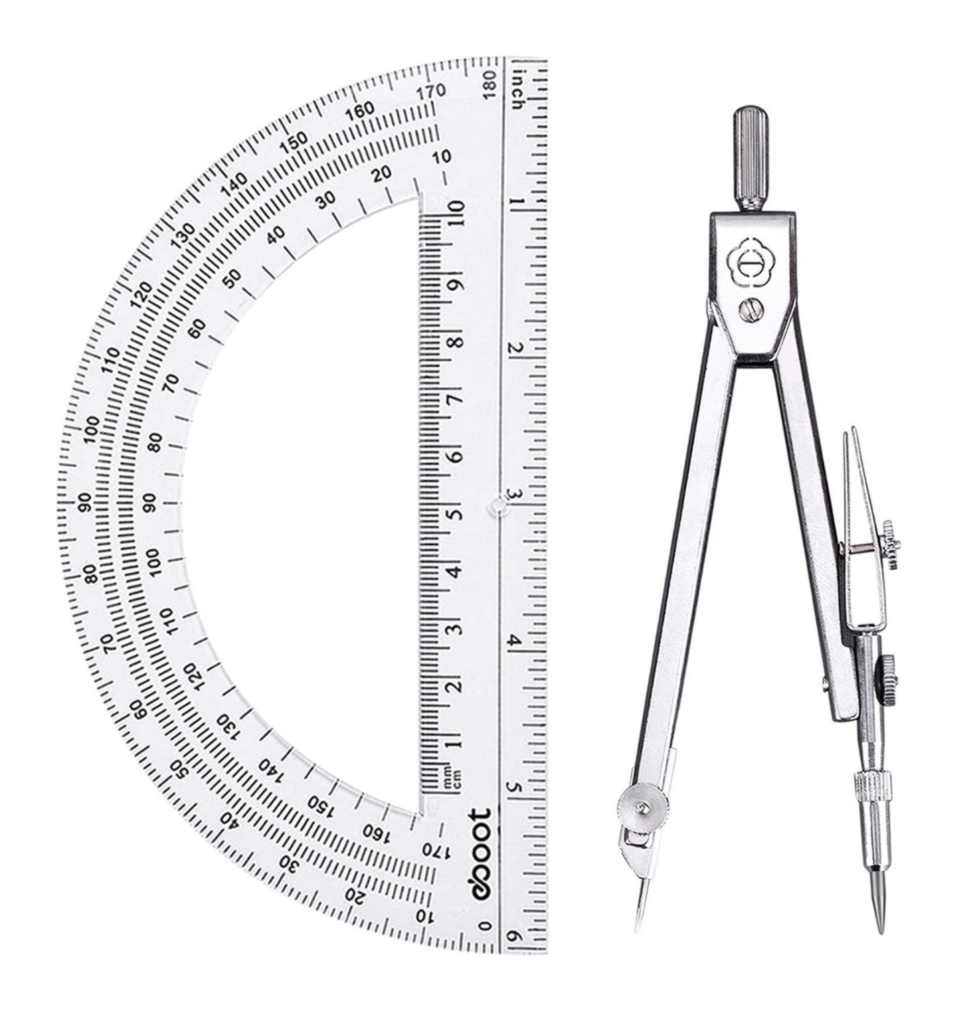 Protractor and compass are also very important when it comes to drawing angles or circles.
Angles and circles are such things that are difficult to draw freehand.
In fact, it is impossible to draw an angle precisely without help.
That is why you need to have a protractor for drawing adjustable angles and compasses to draw circles.
Let me tell you a good-quality protractor and compass that you must get by your side while drawing.
You can take a stainless steel protector from Shinwa, or if you have some extra budget, you can buy a GemRed digital protractor.
If we talk about a good-quality compass, Mr Pen professional compass is the best choice!
16. Painting Trays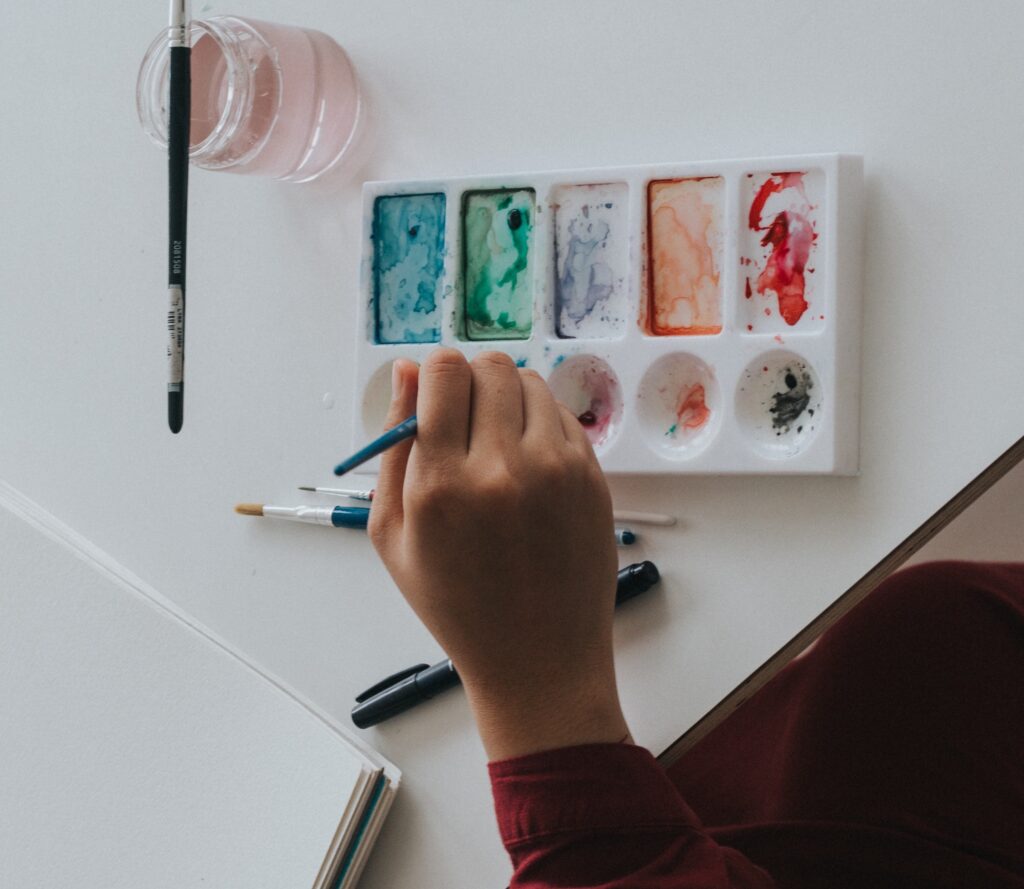 Along with getting drawing pencils, colored pencils or paints, you should also get painting trays as they are also an important medium for drawing as well as painting.
17. White Chalk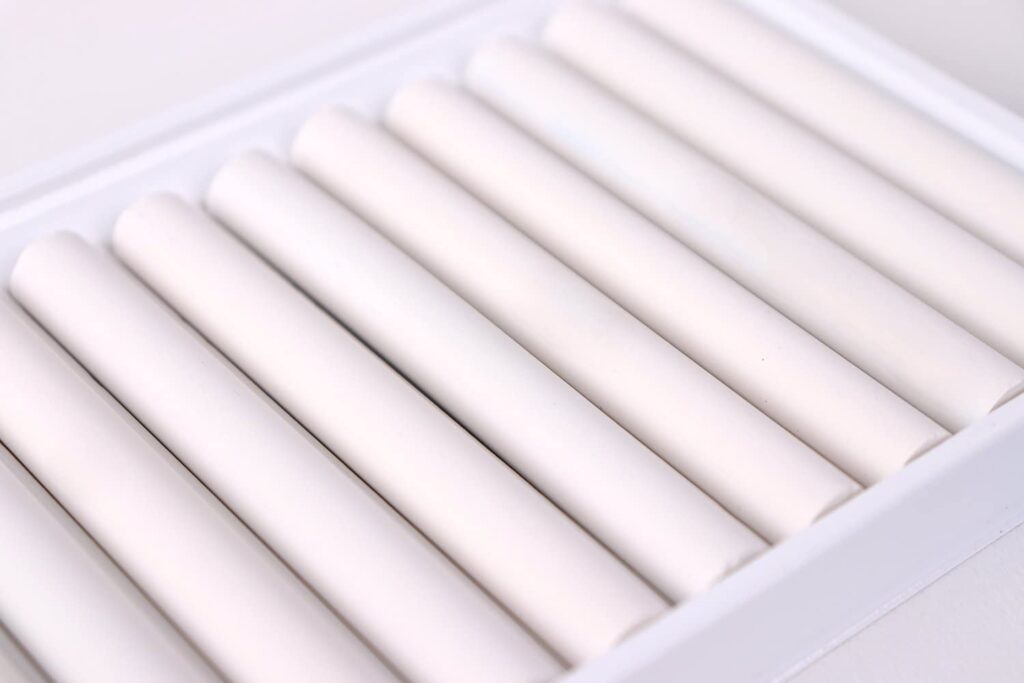 Whether you want to create thin and fine marks in your drawing or you want to blend the colour effects, using white chalk is the best option.
18. Watercolor Paints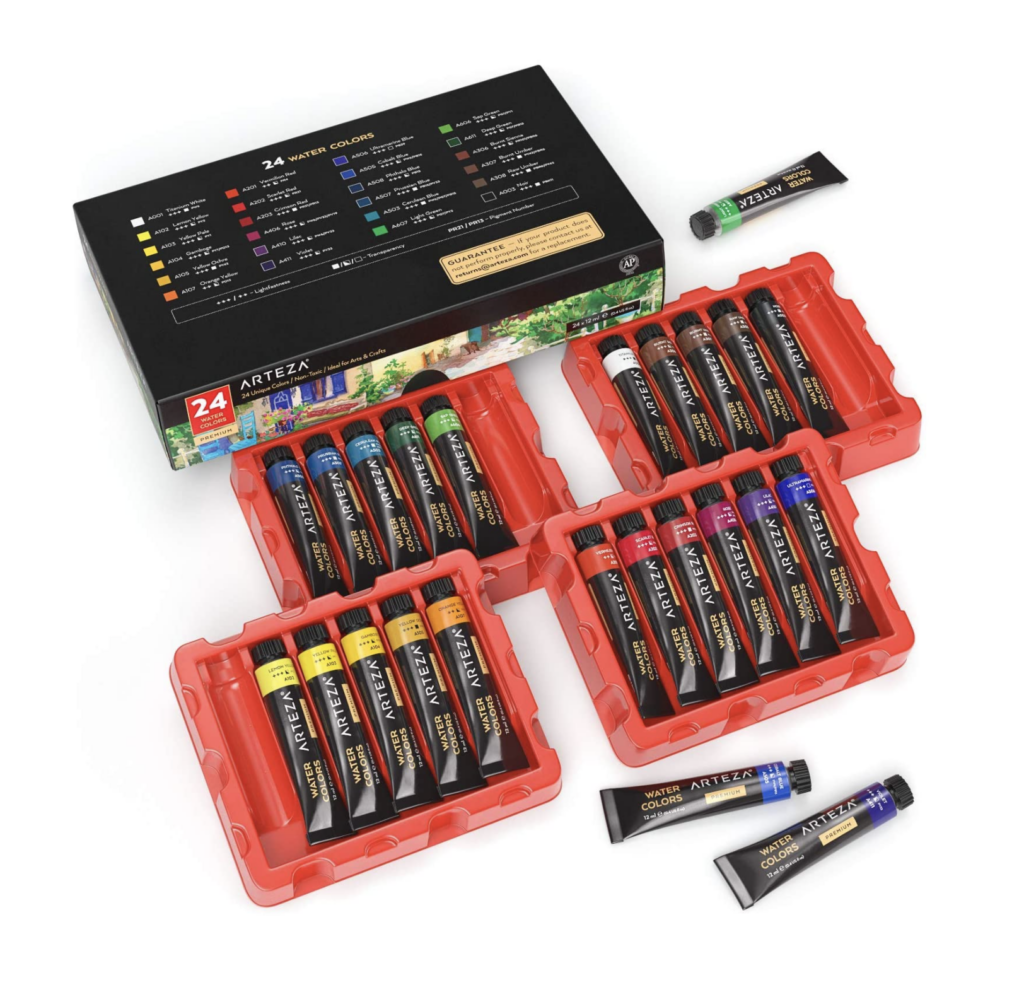 Watercolour paints are also important when it comes to drawing and painting tools.
If you want to create sharp and bold lines, you can definitely go for using watercolour paints.
As you are new to drawing and painting. So I recommend you to go for a quality yet affordable watercolour paint set.
19. Colored Pencils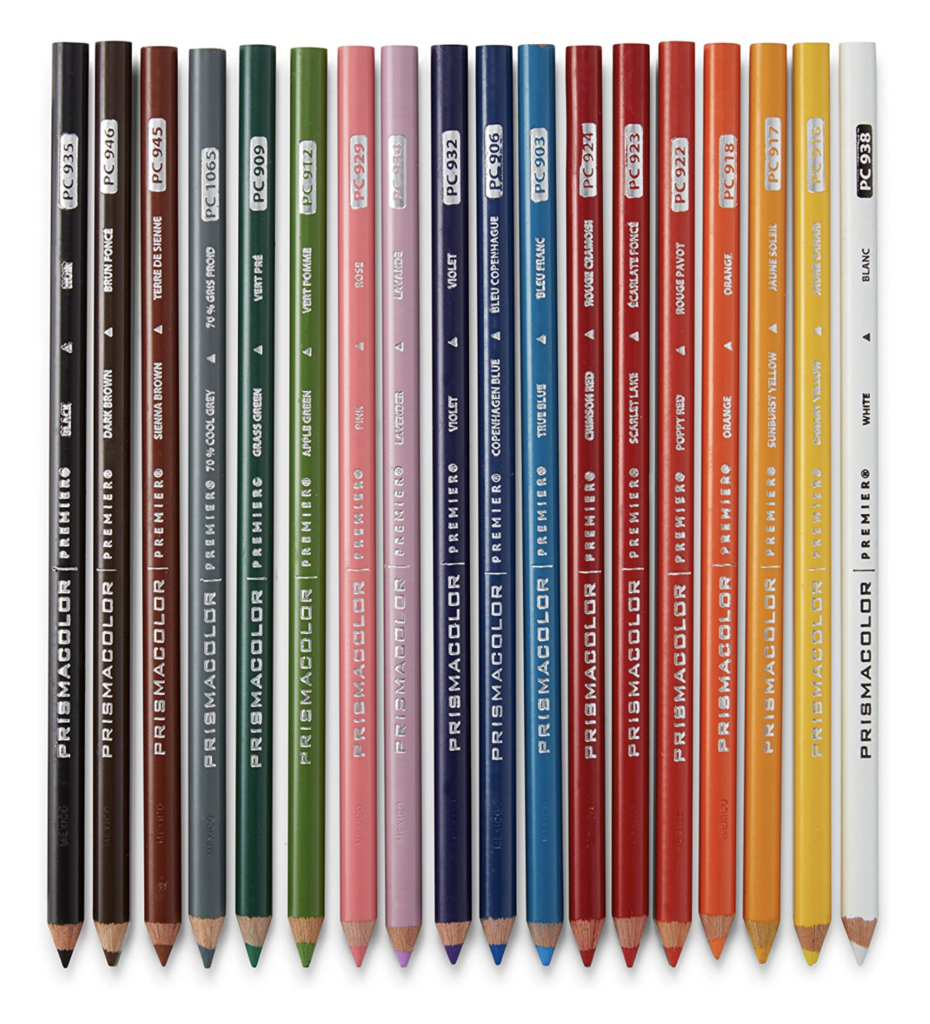 The art supplies of an artist are incomplete without the coloured pencils.
There are a variety of coloured pencils available in the market today.
Several brands are selling coloured pencils that sometimes it becomes overwhelming to get to know which brand provides the best pencils in terms of quality.
Remember, quality matters a lot, whether it is the coloured pencils, pastel pencils, drawing paper, or a sketchbook!
20. Drawing Inks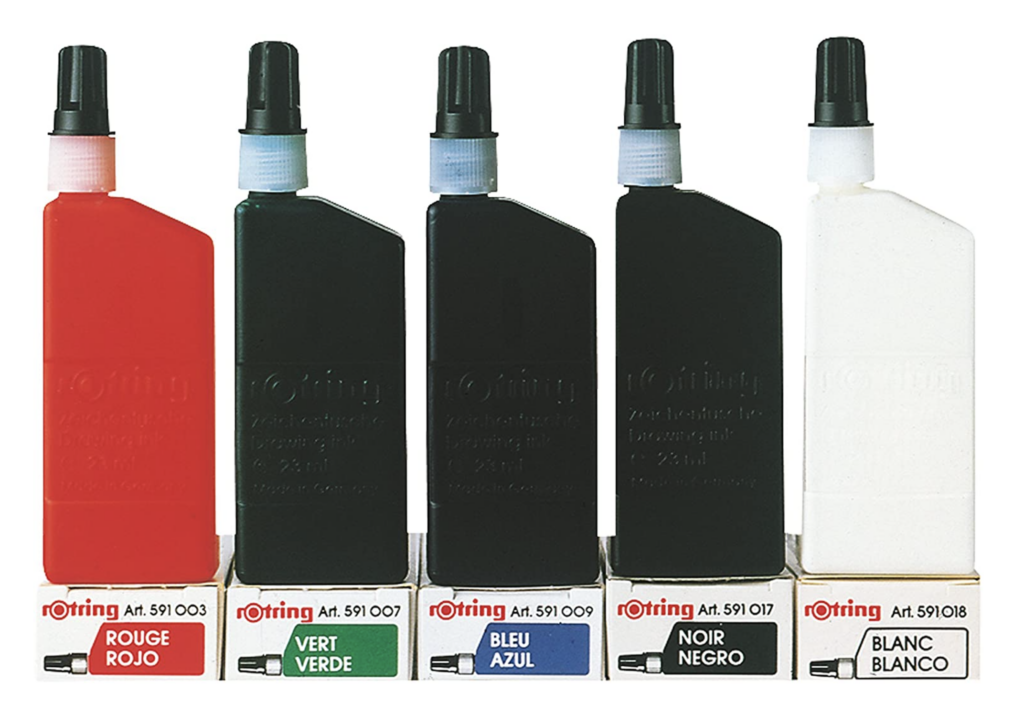 Apart from coloured pencils, if you want to play with colours in your drawing, you can use drawing inks.
As they are available in different colours, so you can add a coloured effect into your drawing, hence enhancing the look and feel of your artwork.
21. Pencil Cases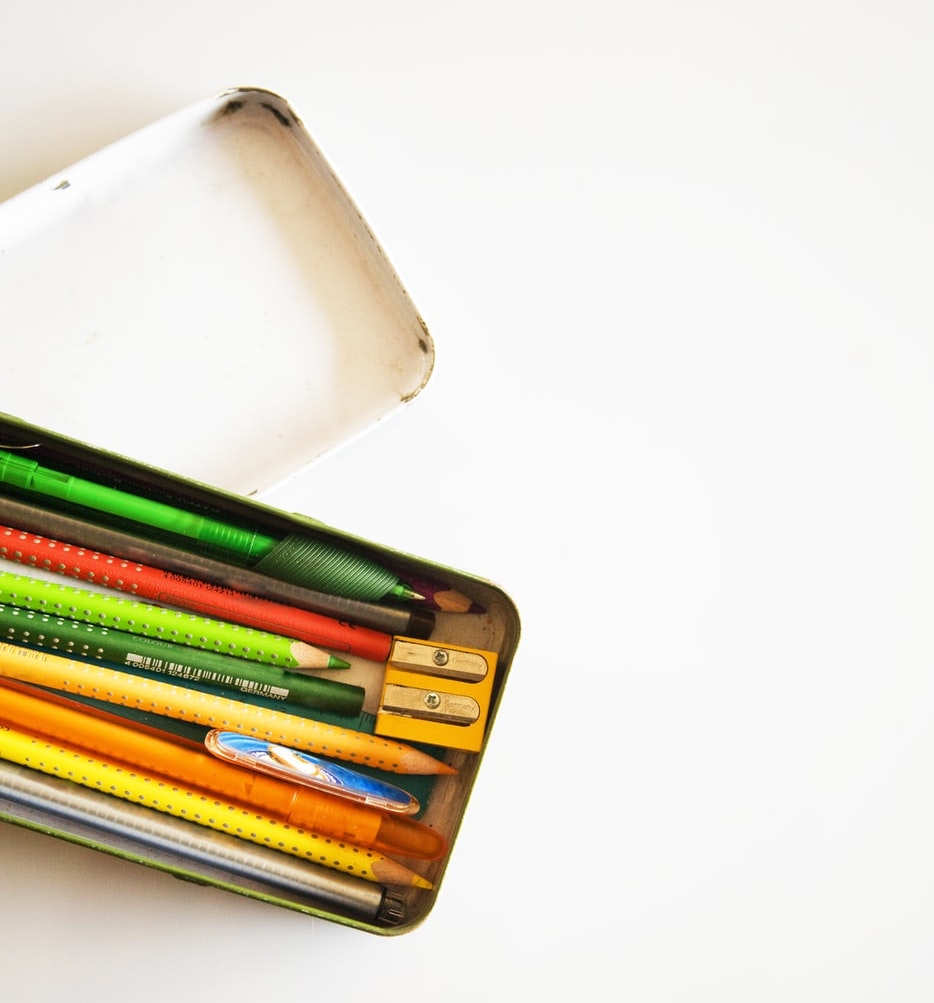 Now that you have bought coloured pencils, drawing pencils, and pastel pencils, the next tool you must go for is the pencil case or pouch.
You can put the art pencils inside the pouch and can carry the pouch wherever you want to go!
22. An Art Portfolio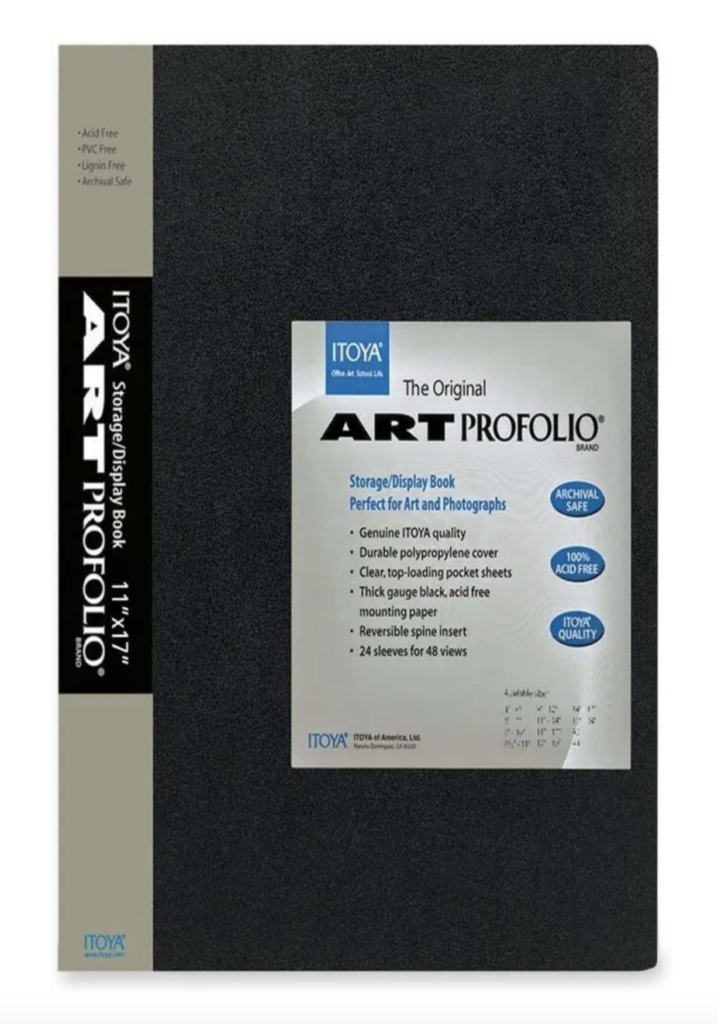 So, if you have all the necessary drawing tools and materials, it is time to organize and store them.
The best option for artwork storage is an art portfolio.
Although you can create an art portfolio yourself by using some cardboard pieces and combining them using a tape, there is a huge variety of art portfolios available in the market you buy.
What Tools Do Digital Artists Use?
As time passes, technology is becoming more advanced in every field of life.
Like science, health, education, and other fields of life, technological advancements have also made their way in the field of drawing.
Yeah, you read it right! Now the artists are switching from traditional art to digital art.
Now, what does it mean? What is digital art and how it is different from traditional art?
Digital art is a new art medium that may allow you to create an artwork on a computer rather than using paper or canvas.
It is a new form of art in which there is no messiness of drawing pencils, oils, paints, erasers, sketching pens, etc.
You need to have some basic essentials that may help you get started with digital art.
The following points explain the essential tools that digital artists use while drawing.
There are two basic drawing tools that digital artists must use:
A Tablet
Digital Drawing or Painting Software
Let's get into the detail of each drawing tool one by one:
23. A Tablet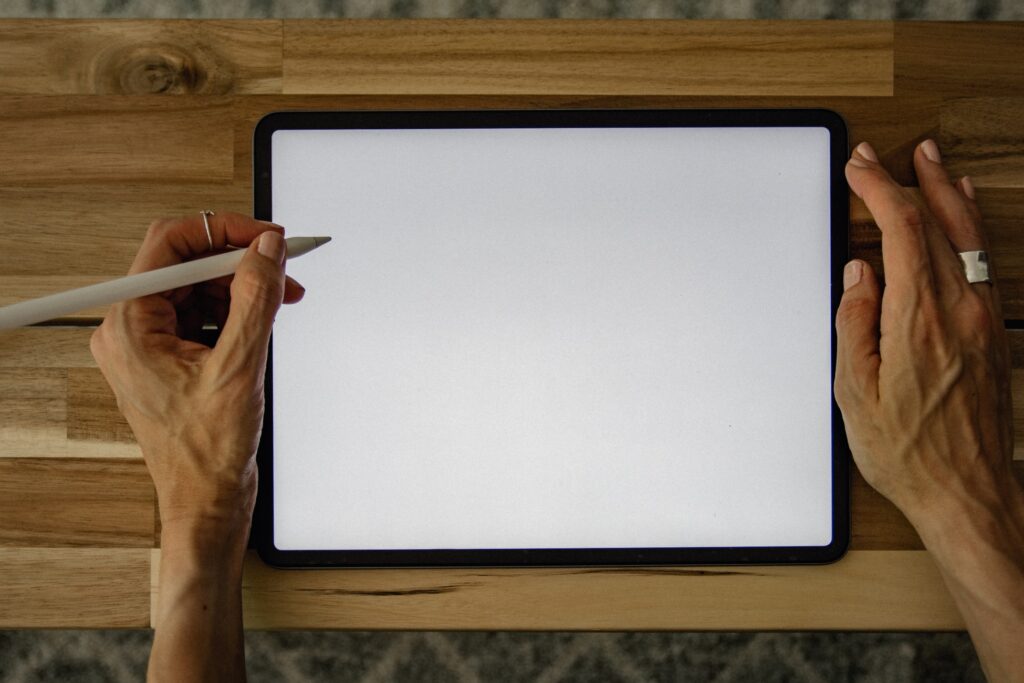 For digital drawing or painting, a tablet plays a crucial role.
There are mainly three types of tablets, a display tablet, a graphic tablet, and an all-in-one tablet.
Graphic tablets are the type of tablets that come with a touchpad and a stylus so, for drawing, you need to use a touchpad.
There is no screen of graphic tablets, so for digital drawing, you need to have a computer or a laptop by which you can connect a tablet using a USB cable.
Graphic tablets are available at a cheap price and are the perfect tablets with which you can start drawing.
On the other hand, display tablets, as the name implies, come with a display or a built-in monitor.
As in graphic tablets, you need to use a touchpad for drawing.
In the case of display tablets, you can draw directly on the tablet screen, providing you with a more natural drawing experience in the traditional drawing.
These types of tablets may allow you to draw more accurately, but they are a bit expensive.
So, if you are short of budget, you can go for a graphic tablet, but if you have a little extra budget, you must invest in a display tablet!
There is another type of tablet known as the all-in-one tablet.
All-in-one tablet means that it is both a computer and a tablet.
There is no need to use an extra computer or a laptop by which you can connect a tablet (using a USB cable).
As it functions like a tablet and a computer, so if you draw on it, the whole drawing experience will feel more natural compared to drawing on a touchpad.
24. A Stylus

A stylus is a digital equivalent of a pencil that may move effortlessly on the touch screen devices.
It is a smartpen that you may use to draw some piece of art on a tablet, particularly used for colouring while drawing.
25. Digital Drawing or Painting Software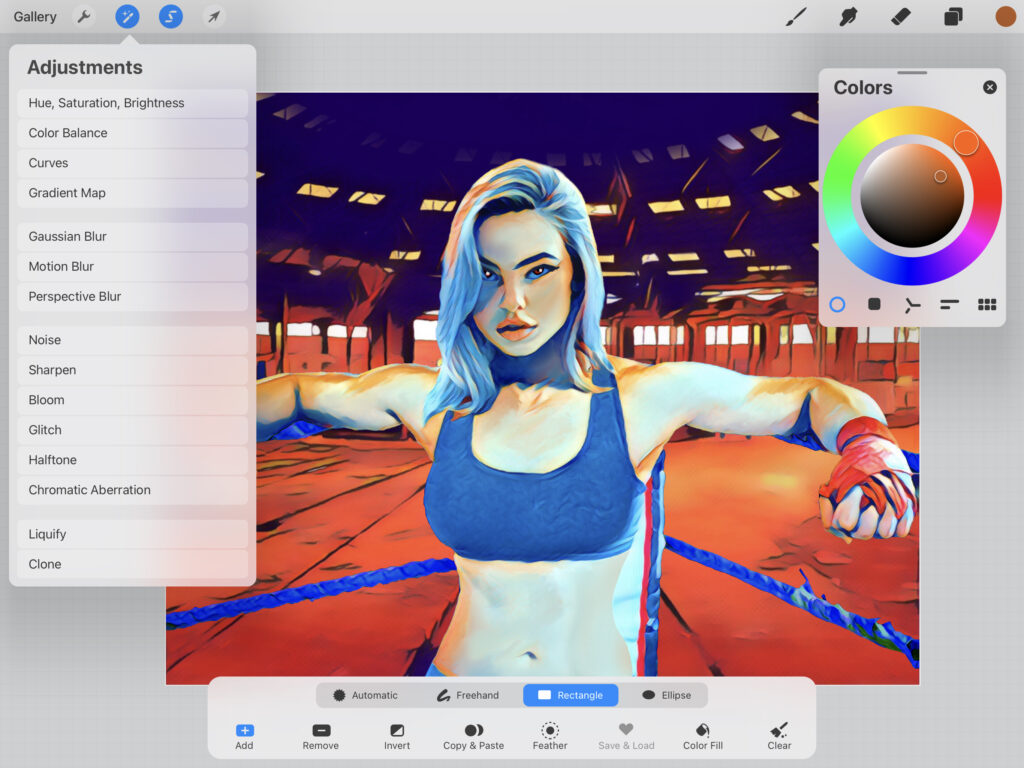 So, here comes another must-have drawing tool for digital artists, and it is a digital drawing or painting software.
There are several software programs available that you can use for digital drawing, but in my view, there are mainly three types of drawing applications.
Procreate is one of the best drawing and painting software to date.
From the past few years, it has completely revolutionized the field of digital art.
Its price is a bit higher than other drawing applications, but it is a powerful app packed with various digital art features.
Krita is also great for digital artists, but it is open-source software that is not powerful enough as that of Adobe Photoshop.
Adobe Photoshop is one of the popular drawing software that almost every digital artist uses whether he is a beginner or an expert-level artist.
It is a powerful software available for drawing and painting.
Apart from Adobe Photoshop, Procreate, and Krita, there are other software as well for digital drawing and painting. These may include:
| | |
| --- | --- |
| Clip Studio Paint | Paint Tool SAI |
| Corel Painter | MediBang Paint Pro |
| GIMP 2 | Paintstorm Studio |
| Photoshop CC | And much more! |
Conclusion
So, these are 25 must-have drawing tools for beginners.
They are not just the drawing tools; they are, basically, everything that you need to get into drawing.
There are a lot of things that an artist must-have for drawing.
From paper, pencils, and erasers to good quality canvas, paintbrushes, drawing pads, drawing boards, and a sketchbook, these are the essential things that you need to start drawing.
Moreover, a tablet (graphic tablet, display tablet or all-in-one tablets), a stylus, digital painting software, digital canvas, and documents are also important for digital artists.