A great UV resin can be the difference between a durable, long-lasting crafting project and a yellowing, cracked, bubble-laden one.
We're looking at all the best UV resins currently on the market and which are best for different purposes.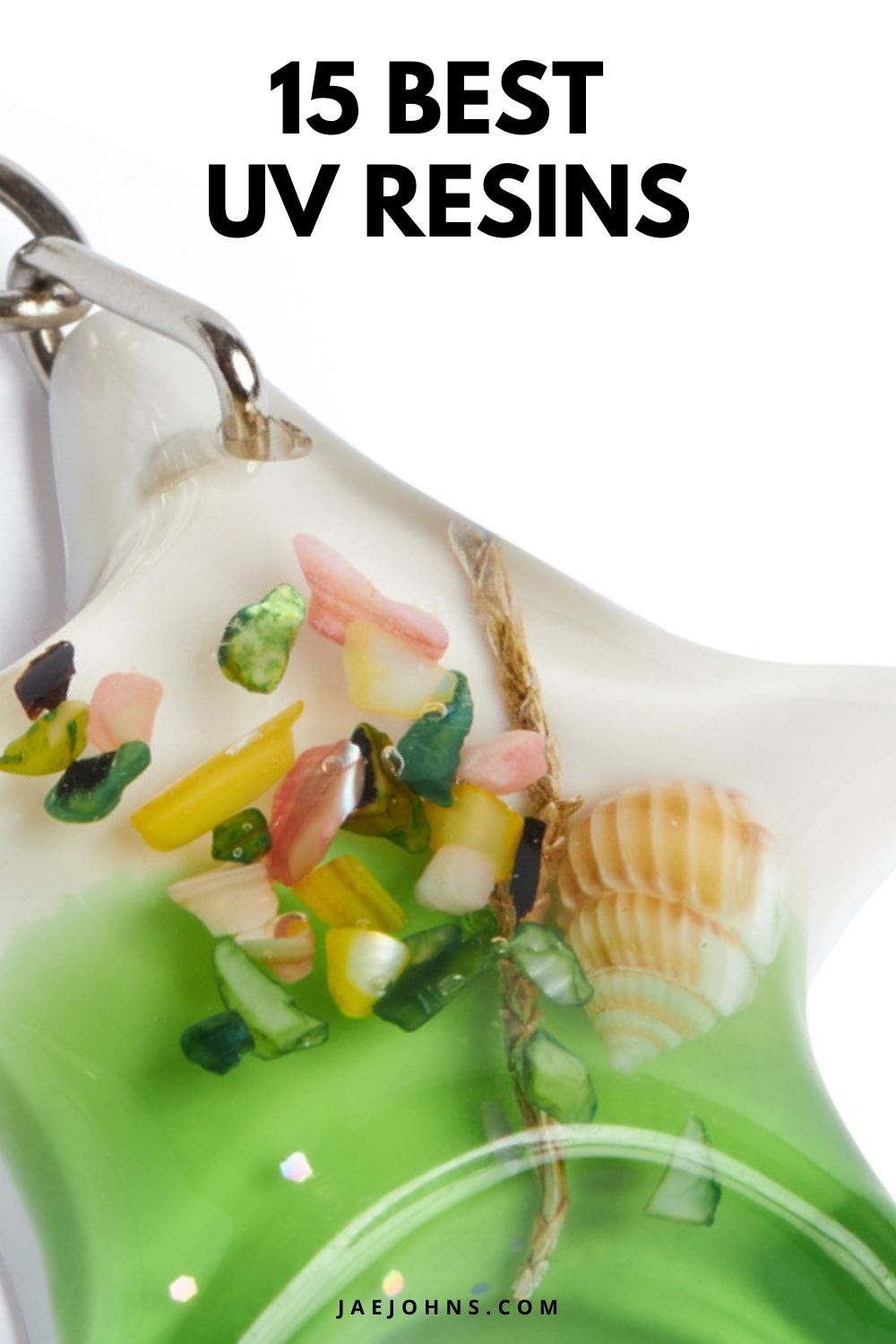 DISCLOSURE: This post contains affiliate links, meaning I get a commission if you decide to make a purchase through my links, at no cost to you. I only recommend products that I've used or really like. Please read my disclosure for more info.
1. Best UV Resin Curing Light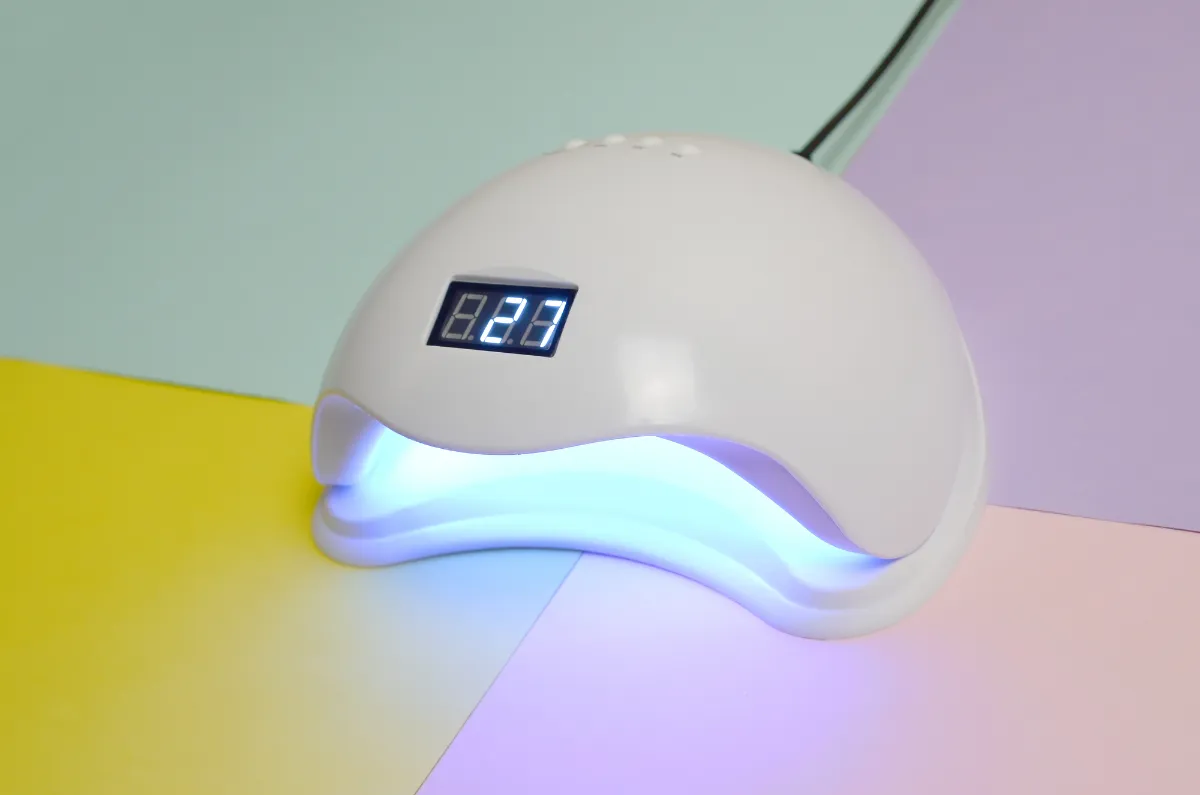 The Melodysusie UV Nail Lamp Dryer is specialized for nails but works for all sorts of crafts and projects.
It gives even coverage from various angles and helps speed up the curing process of almost any small resin craft.
It includes three timer settings and a sliding tray to make it easy to slide the pieces in.
The 36 W UV lamp is stronger than many on the market for a reasonable price, and the large size helps with curing various items all at once.
2. Best UV Resin for Jewelry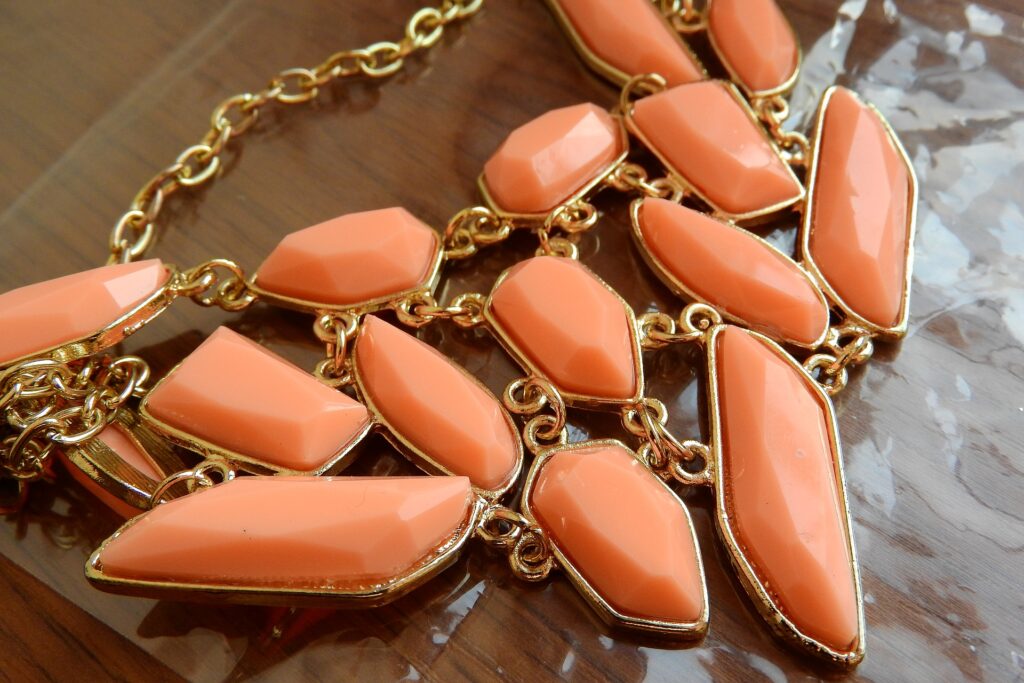 The Limino UV Resin is one of the best available for all sorts of crafts, but especially jewelry.
It's fully transparent and only takes a few minutes to cure with a UV light.
This is the hard type of UV resin which is the right type for jewelry and other small crafts.
It's made from non-toxic ingredients and is a low odor compared to most resins.
The odor disappears entirely after curing.
It's also nice because it has a good consistency, low tackiness, and dries quite hard.
It's also good that it comes in beautiful packaging with colorful prints.
3. Best UV Resin for Polymer Clay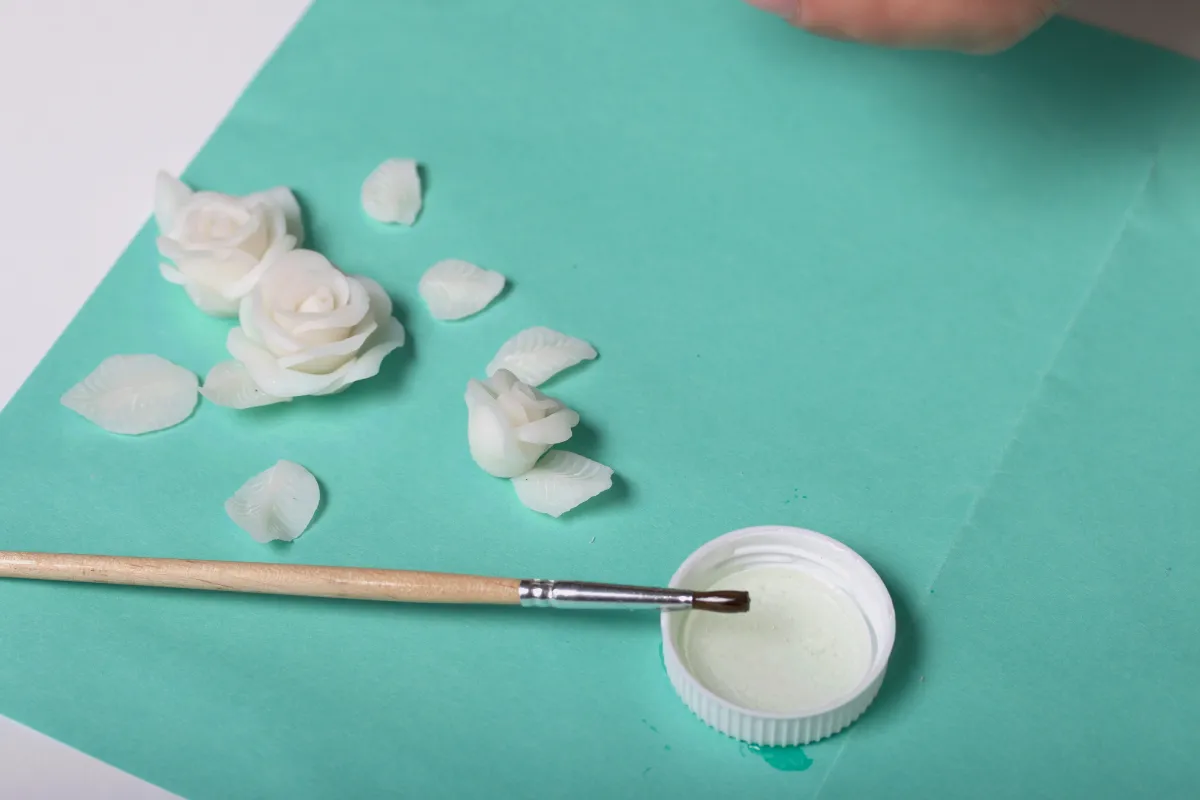 Miraclekoo Crystal Clear is an excellent choice for polymer clay projects.
It's got a clear, glassy finish, minimal bubbles, and UV inhibitors.
In addition, its medium consistency, so it works well for flat beads.
It's exceptional for polymer clay jewelry and charms, as it makes them shine like glass once cured.
Also, its easy-to-use, even for beginners. You can even add mica or alcohol ink to dye it in different colors.
You have to pour slowly to minimize bubbles or use a toothpick or heat gun to push them down.
Once poured and smoothed, you can cure it under a UV lamp or sunlight. It's anti-scratch, anti-stain, and yellowing resistant.
The smell is a little worse than some others but still quite bearable, completely disappearing upon curing.
4. Best UV Resin for Molds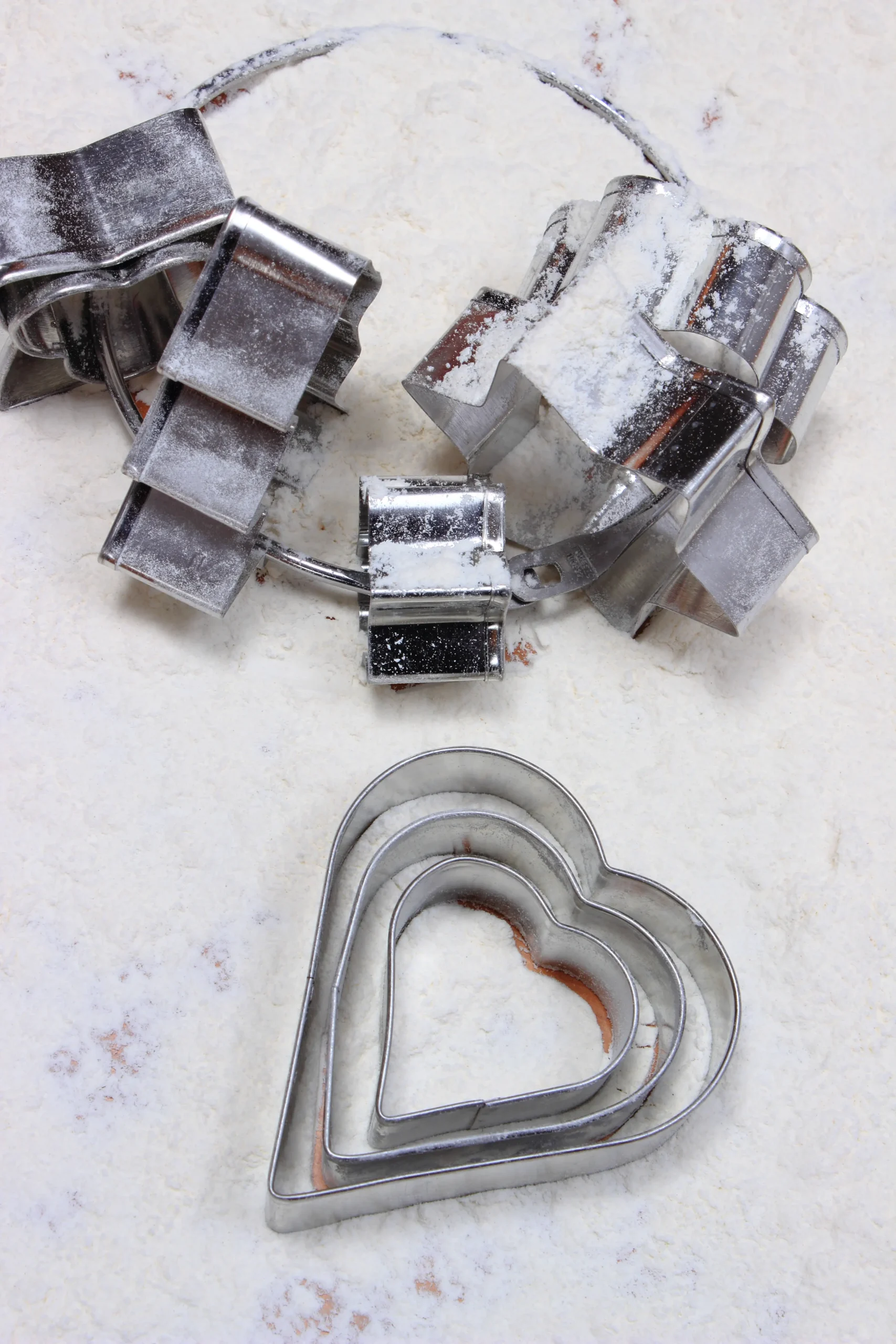 This, DecorRom Ultraviolet Curing Epoxy Resin for Dice, is a great resin for molds and an overall great budget choice.
Made from non-toxic ingredients, this high-quality resin is easy-to-use.
It cures clear with a glossy finish, but you can add mica to color it or even some glitter to spice things up.
Darker colors can cure tacky if too much mica is added and not enough curing time is provided.
The resin is relatively bubble-free.
Just make sure to heat it before pouring and to pour it slowly.
Since the viscosity is thin, it's easier to pour than most but takes longer to cure.
An easier pour is great for molds.
It has a scratch, stain, and yellowing resistance, but needs at least a 36-watt UV lamp to cure those effects.
5. Best UV Resin for Fly Tying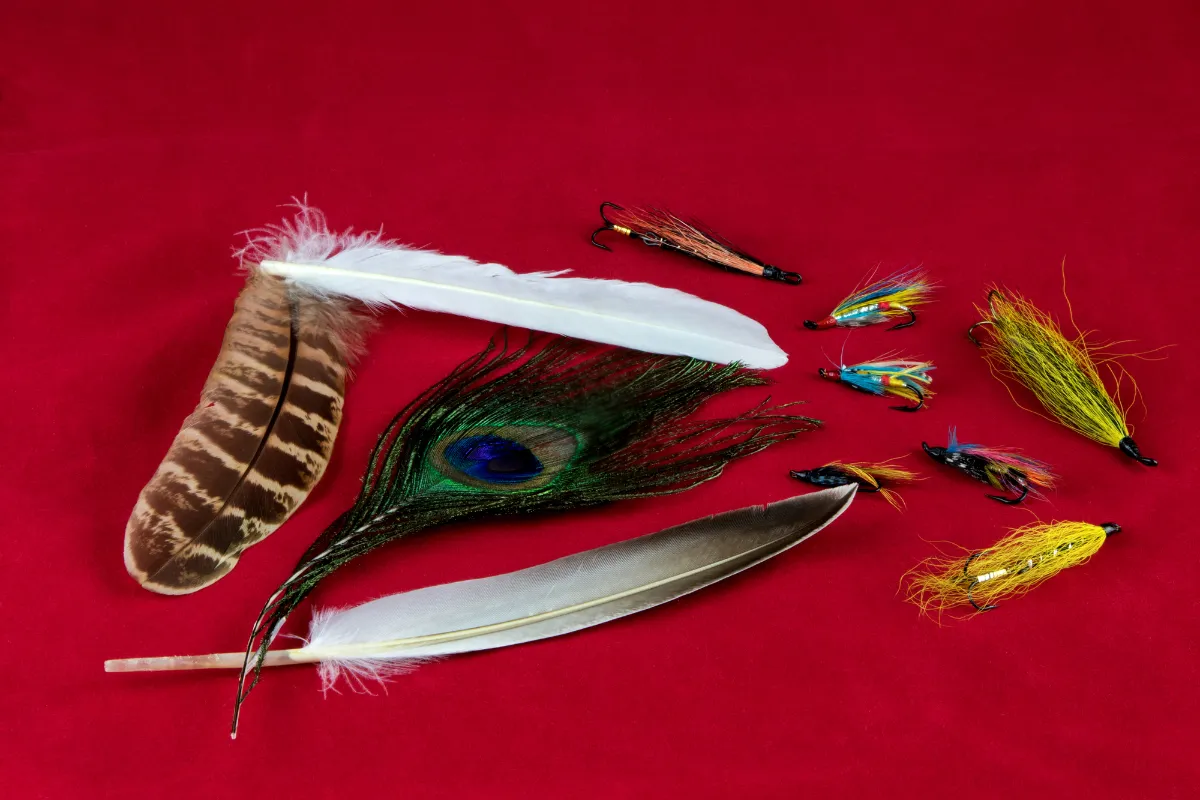 Loon Outdoors is another fantastic UV resin built to survive outdoors.
It has no odor, has excellent viscosity, and is quite easy to use.
The thinner consistency makes it easy to pour for dry flies, wing cases, and thread heads.
The flow is quicker and can take some getting used to, but you have greater control over the amount used and usually better results.
Its working time seems nearly infinite before you cure it with UV light, which is quite quick.
So, you can take your time while working with it, slowly tying your tie, then easily cure it within seconds.
The included brush application is also perfect for fly tying. It's easy to pull out for quick application.
6. Best UV Resin for Keychains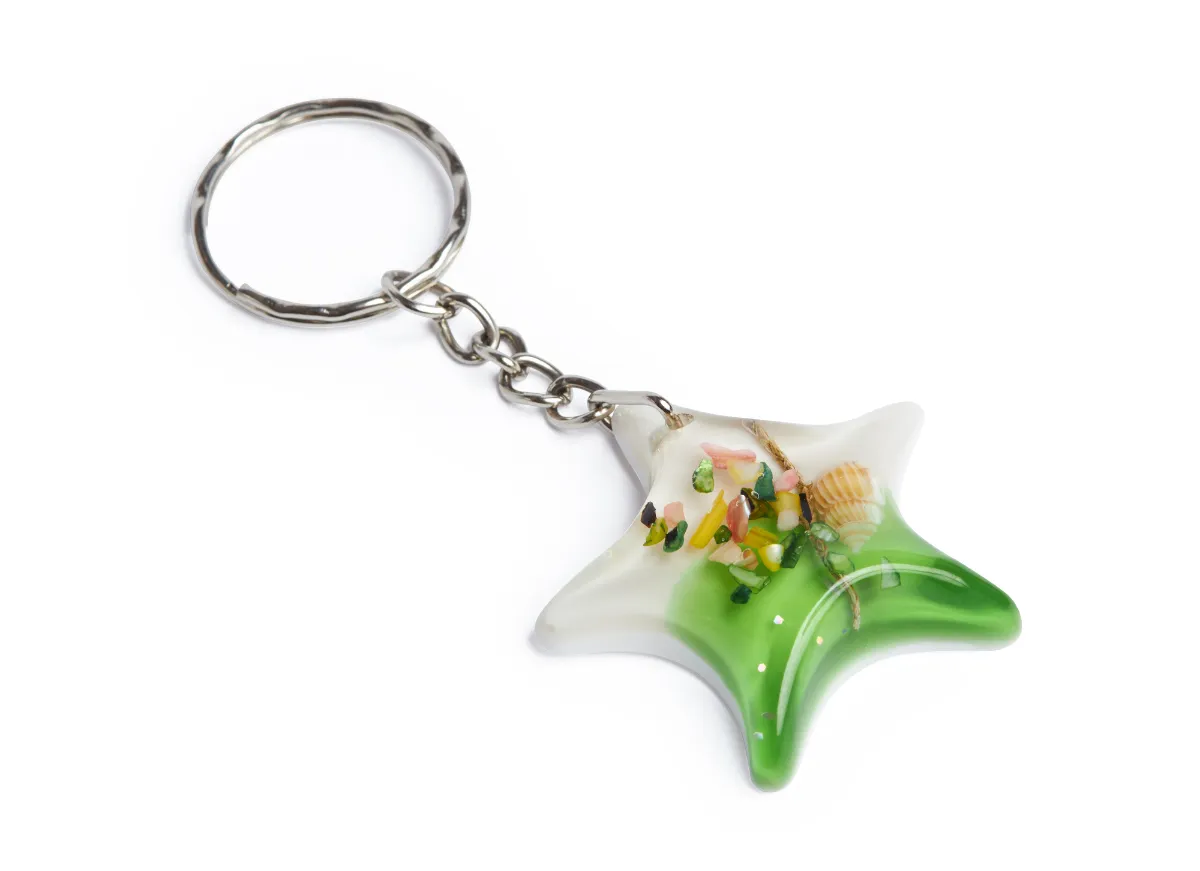 For keychains, you want to fast-drying, thin viscosity UV resin to pour over them in a thin layer.
Wayin UV Resin Crystal Clear Hard Type delivers just that with their resin that works for jewelry, keychains, etc. It also provides a smooth, durable finish once cured.
It's completely transparent and even incorporates self-leveling, allowing the bubbles to come out smoothly.
Once cured, it's anti-scratch, anti-stain, and yellowing resistant.
You can also mix it with mica pearl powder for color, glitter powder, and other colorants for various options.
A 36W UV lamp will cure it in 5 to 7 minutes for curing options.
The odor isn't so bad with this one and vanishes entirely after curing.
Finally, it works with silicone molds and is non-toxic with high–quality ingredients.
7. Best UV Resin Starter Kit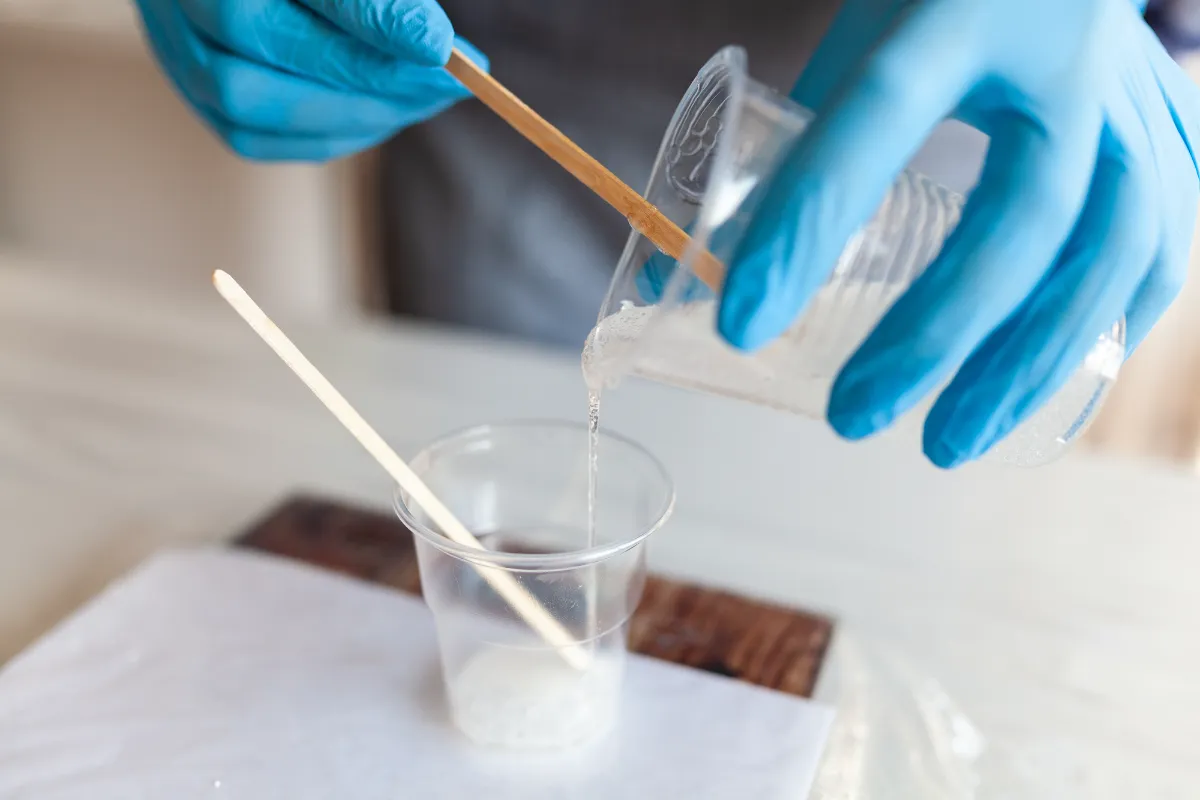 The FRENSHION DIY Crystal Resin Kit is a great starter kit full of different molds and options, including a mini UV lamp.
It also comes with holographic paper, glitter powder, and 15 liquid pigments.
Since it's straightforward to use and comes with many options for an affordable price, it's one of the best choices for resin beginners.
The resin it comes with is an efficient UV crystal clear resin with high transparency and good durability.
The mini-UV lamp it comes with includes long-lasting bulbs and can connect to any USB port.
Curing takes just 2 to 4 minutes depending on the project, although larger projects can take up to 30 minutes.
8. Best UV Resin Kit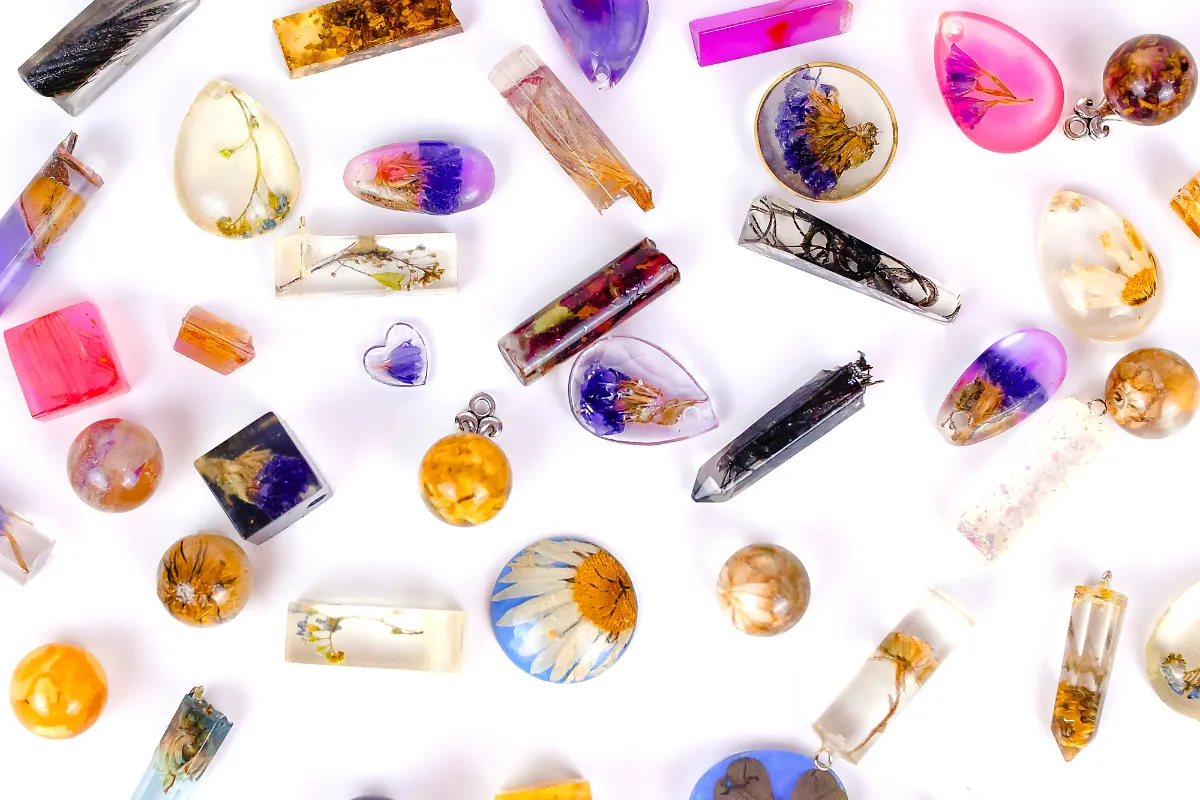 For an overall stellar UV resit kit, Joligel offers a great deal on its kit, which includes multiple molds, open-backed bezels, a range of colors, and a mini-UV resin curing light with a USB cable and timer.
It uses a traditional transparent resin with a glassy finish and the cure time is under 5 minutes for most small projects.
It also comes from glitter powders to spice things up.
9. Best UV Resin on Amazon
One of the fastest curing resins available, the VidaRosa is one of the best choices available from Amazon.
It's an easy-to-use, versatile resin that can be used in jewelry crafting, molds, casting, and nails.
The resin mixes well with color to achieve colored finishes but comes typically transparent.
The bubbles in this mixture are low overall, and the material is safe to handle and can easily be removed with water from other materials.
One thing to note is that the bottles are a little bigger than most, which makes it a better deal, but also a little harder to handle when pouring.
10. Best UV Resin for Tumblers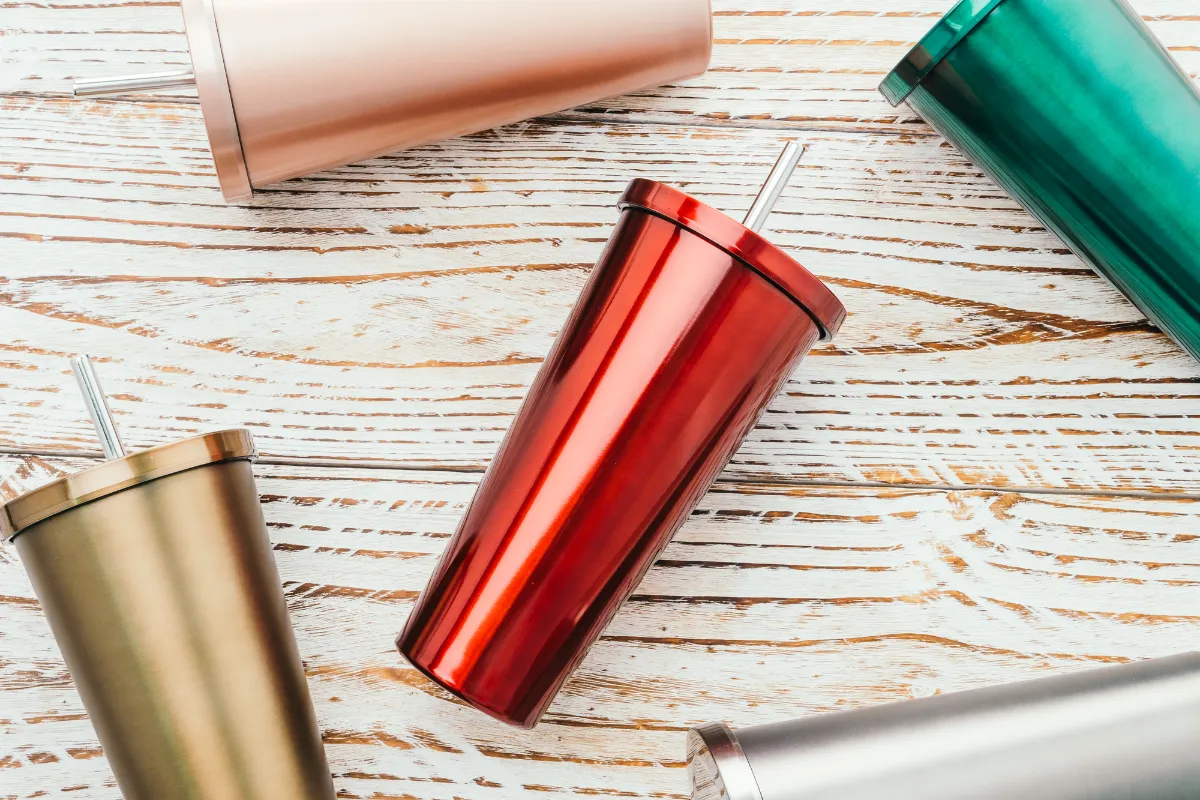 JDiction Upgrade Ultraviolet Epoxy Resin is an inexpensive yet fantastic resin that's great for making tumblers.
It's non-toxic, has low bubbles and minimal odor, and dries to a crystal clear finish.
In addition, this type of resin allows you to add glitter, sequins, and any type of pigment if you want to customize your tumblers.
One thing that's a bit different about it because it's a bit thinner.
This helps it to mix easily, pour nicely, and spread more evenly.
Also, the smell vanishes after curing, which is always nice, and there's very little tackiness once cured compared to most brands.
Curing time for small projects with JDiction is about 7 to 10 minutes with a 36W UV lamp.
Once cured, it offers stain resistance and UV inhibitors to prevent yellowing.
Because its curing is strong, it works great for sealing tumblers and snow globes.
It's a good combination of fast and strong.
The applicator is also a good type for this kind of project, instead of a huge squeeze bottle.
11. Best UV Resin for Pens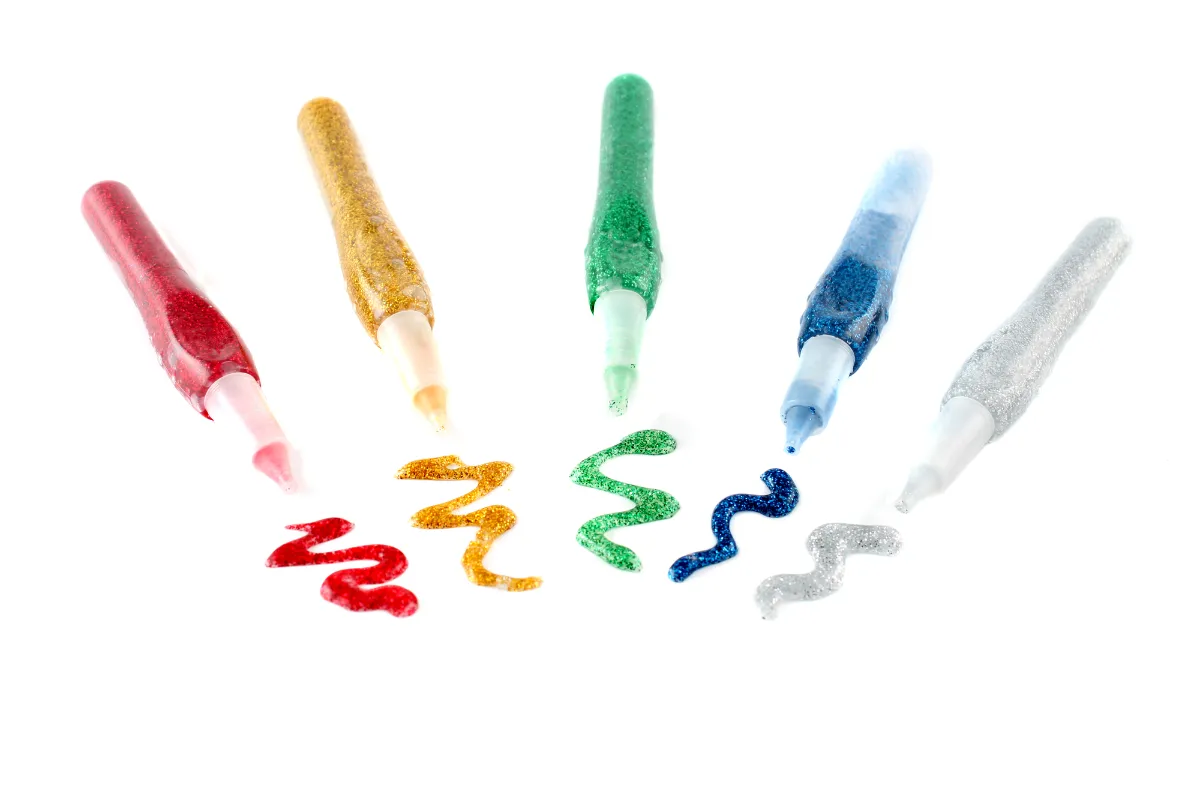 For making pens or jewelry, Joligel UV Crystal Clear Resin is a great non-toxic and solvent-free choice of UV resin.
It cures fast, and within just a few minutes, you've got hard and glassy resin.
It's easy to use as there's no need to measure out or mix any additional hardener.
The resin just comes right out of the applicator and can be cured with a UV light or sunlight.
The resin cures thick without bubbles if slowly applied and can even be used as a sealant.
Other Resin Topics to Help You:
12. Best UV Resin for Lures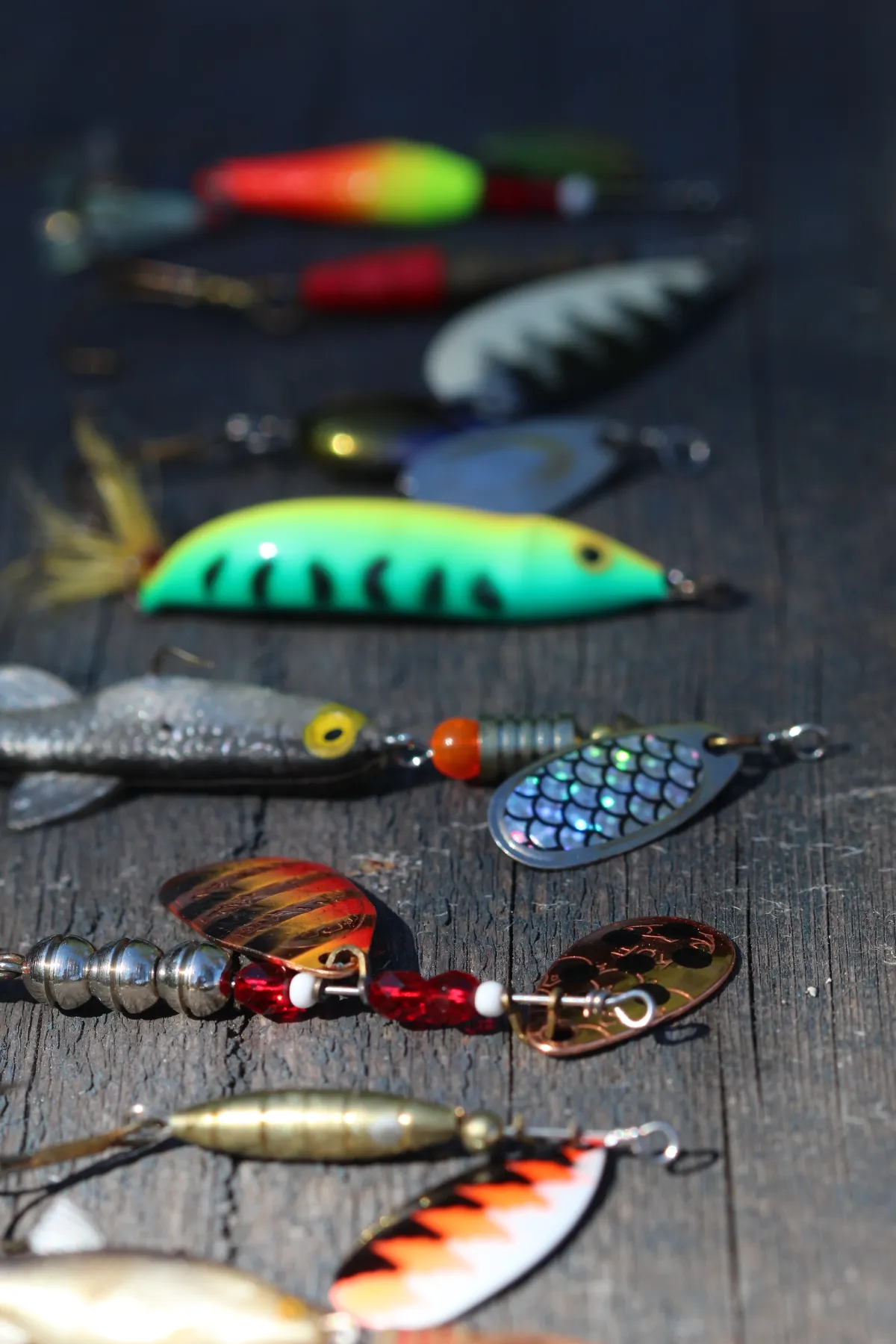 SOLAREZ makes well-respected UV resin with a medium consistency.
This makes it fairly versatile for a variety of different small resin crafts.
For example, lures are a middle-of-the-road resin craft and often work best with a medium consistency formula.
It also dries tack-free, which is important for lures as it won't get stuck to feathers, marabou, or other small pieces.
This one is also fairly low odor with crystal clear transparency.
As always, the UV resin is easy to cure.
If you're making it outdoors, you can quickly cure them using direct sunlight too, without the need for a UV light.
13. Best Clear UV Resin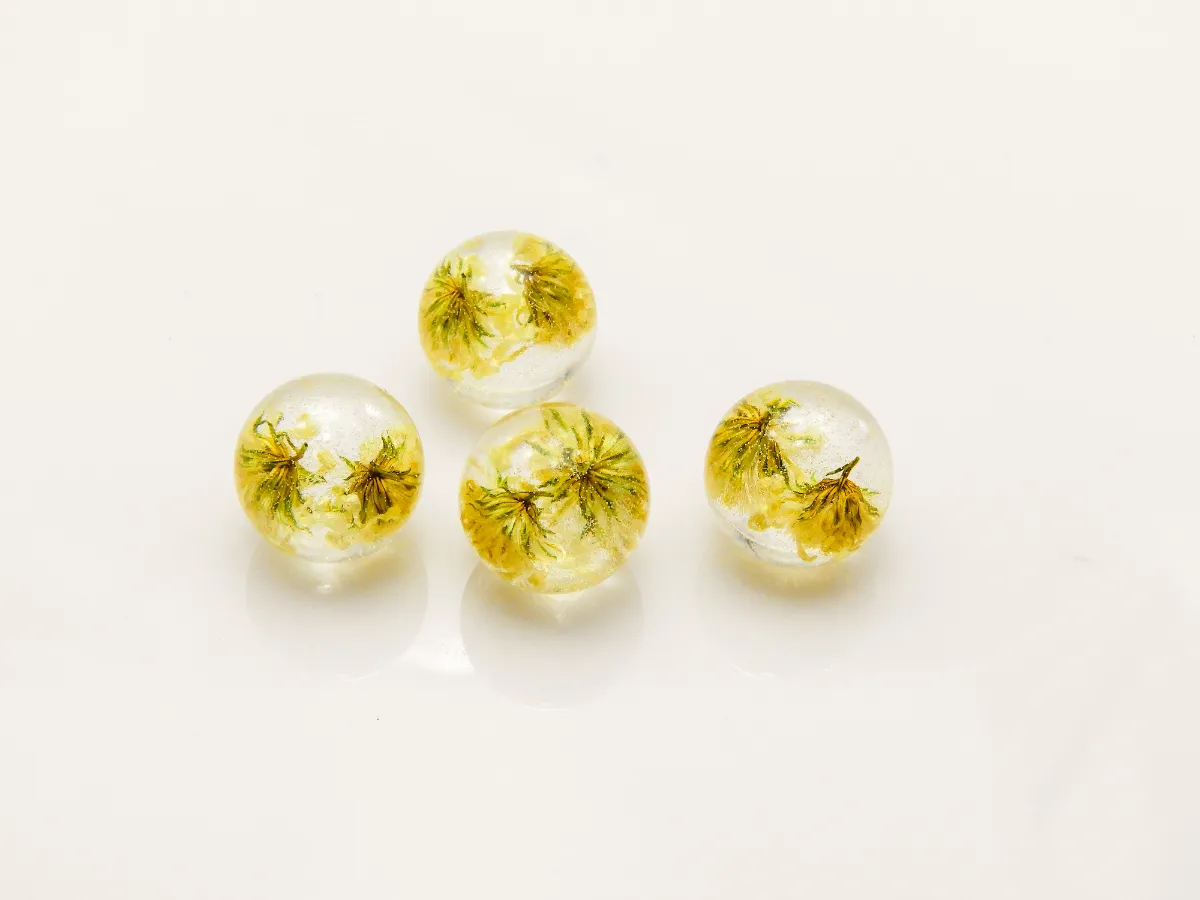 A great UV resin for jewelry and other projects,
The Chiiro is especially good at keeping a low amount of bubbles for a perfectly clear finish.
Its great consistency is perfect if you are just looking for the absolute clearest UV resin you can find.
It also works with dyes, glitters, and other jewelry-making materials.
The resin dries to a smooth, anti-scratch, and anti-stain finish with yellowing resistance.
The UV resin takes just five to ten minutes to cure.
If you mix it with dye, it'll take a bit longer.
14. Best Nontoxic UV Resin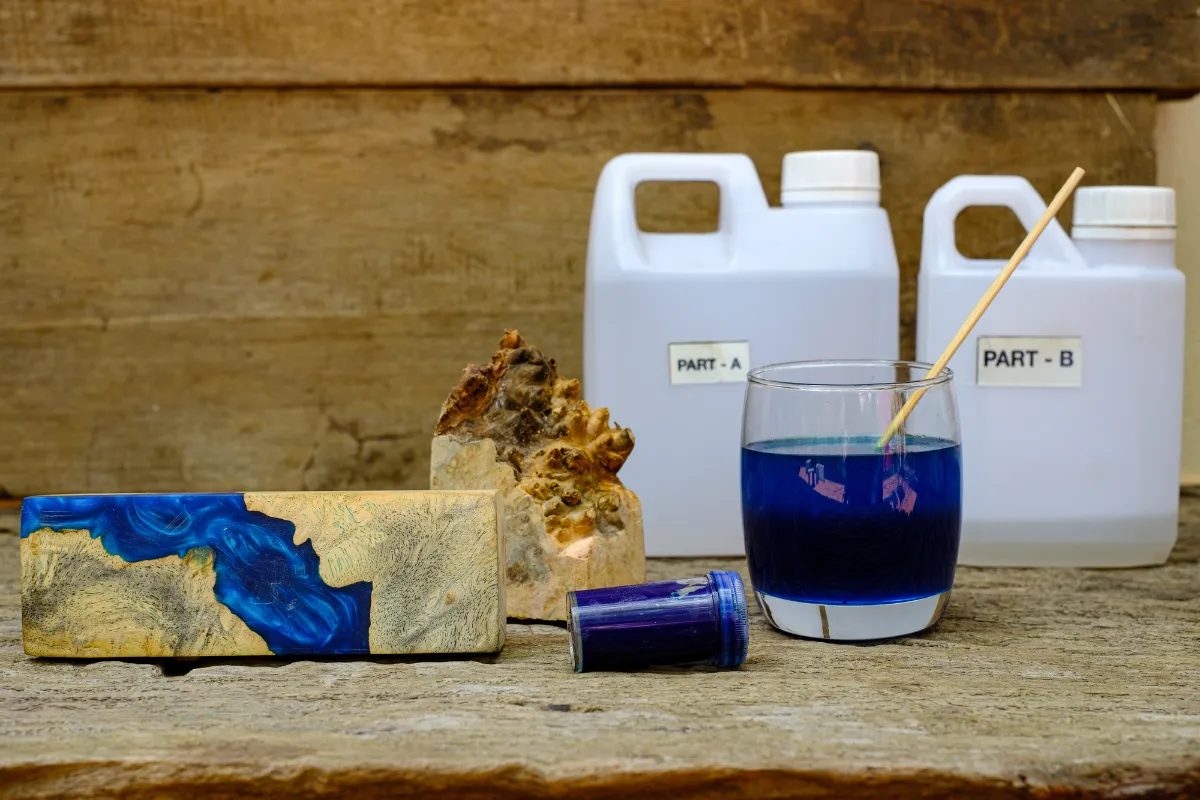 Oyowooa's non-toxic UV resin is a great choice if your biggest concern is toxicity.
Its low bubble consistency makes it great for silicone molds, and it cures quickly.
In addition, its self-leveling feature lets the resin get smooth without any bubbles.
The finish on it is glassy, with anti-scratch and anti-stain properties.
You can also use the resin to fix little glass items or wooden objects if that suits you.
It doesn't require any additives like all UV resins, but you can add dyes to color it.
Unfortunately, although it is non-toxic, one of the tradeoffs is a foul odor for this one, so keep that in mind.
15. Best UV Resin for Crafts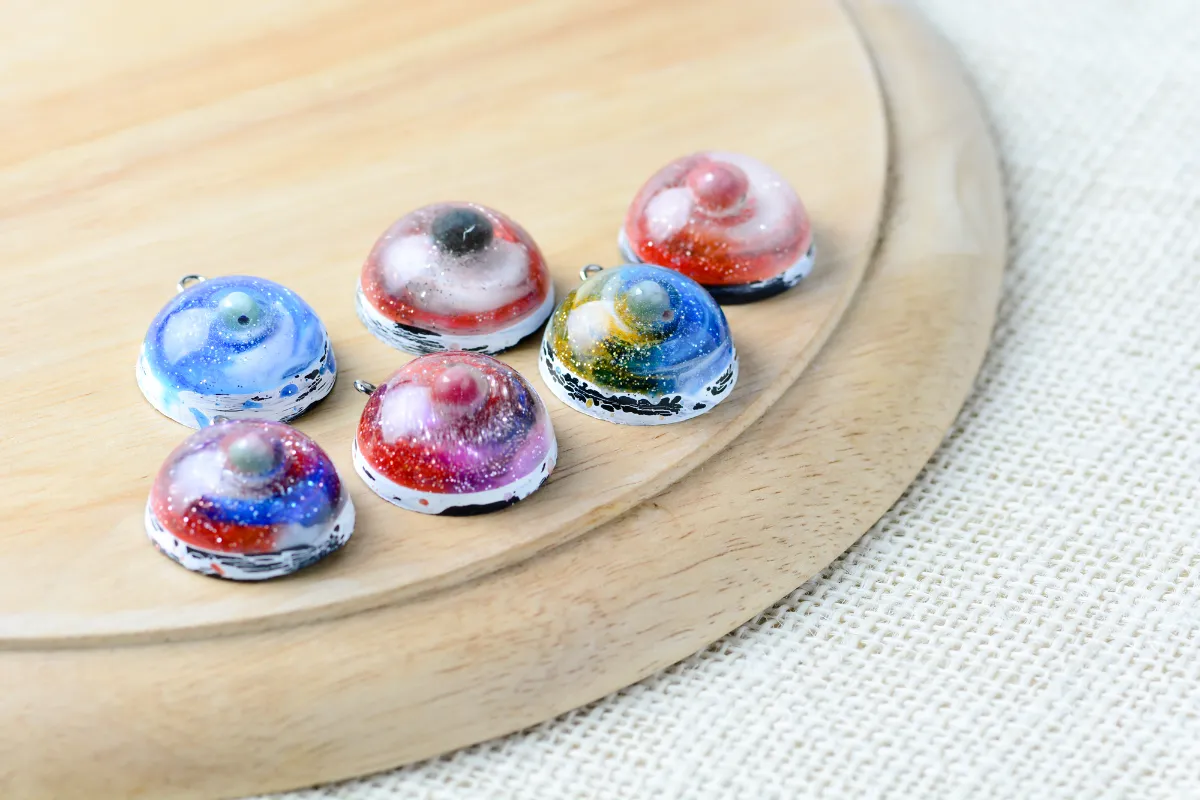 For all kinds of crafting, Nidezon has got you covered.
It is everything you need to create jewelry, keychains, and other small crafts with its durable coating and smooth, transparent finish.
Because it's UV resin, you don't need to mix it with any additives.
Made with solvent-free and non-toxic materials, you don't have anything to worry about when working with it either.
Once cured, the finish is strain, cracking, scratching, and yellowing resistant.
With its self-degassing formula, it's perfect for crafts so that they get rid of all the bubbles.
You also can add mica powder or colorants to change how it looks, although this will increase the cure time.
Speaking of which, it only takes a few minutes to cure under UV light.
16. What's the Best Overall UV Resin
Of all the ones on our list, the V Curing Hard Resin by Miraclekoo is perhaps the best overall in all categories, including value.
It works well with jewelry and polymer clay and silicone molds.
The bottle works to pour out consistently and works for the greatest variety of projects with its medium to low viscosity.
Before curing, it still has a bad odor, so there may be better options on that front.
However, it does have low bubbles for a clear, glassy finish that's anti-stain, anti-scratch, and yellowing resistant.
What to look for in UV Resin?
UV resin is the easiest type to work with out of standard craft resins.
Also called one-part resin, it doesn't need to be mixed with any hardeners or other agents to work.
Instead, all you need to do is expose it to a UV light or the sun and it will cure.
Main Characteristics
UV resin is perfect for small crafts at home.
Here is a list of its main characteristics that make it great for this purpose compared with other types.
Fast curing at low temperatures. Other resins can take a long time to cure, sometimes hours. UV resin is sometimes known as quick curing for its extremely fast cure times, sometimes as fast as just a few minutes. It's also perfect for simple at-home DIY projects as it can be cured at low temperatures, unlike other resins that require high heat.
Long pot time. UV resin remains workable for a long time before exposure to UV light. This means you don't have to worry if you want to return to a project after a break. It's one of the most forgiving and easy to work with resins in this way.
Depth. Unfortunately, there are some drawbacks. UV resin is only good for 3mm to 4mm thickness projects. Anything larger will require you to cure it layer by layer, which does allow you some flexibility, but for larger projects gets unwieldy.
Shelf life. Compared with other resins, the shelf life of UV resin is also fairly short, lasting only six months from purchase. So if you notice your resin is no longer working well, it may have expired.
UV Resin vs. Epoxy Resin
When deciding what the best resin is for the project you have in mind, you may also want to consider epoxy resin.
There are a lot of similarities between UV resin and Epoxy resin, so it may be worth looking into depending on the project.
However, there are some differences as well, which we can go through.
Cure time. The biggest difference for most people is going to be the cure time. Epoxy takes many hours or even days to cure, depending on the project. So it's better for larger projects.
Curing process. Unlike UV resin, epoxy resin uses a 2-step curing process where you have to add a hardener to get the resin to set. This is more complicated than with UV resin, where the process is simply 1-step, and you just need to put it under UV light.
Quality. One of the biggest reasons to go for epoxy resin is its quality and durability. It is much stronger than UV resin, especially for larger projects. On the other hand, UV resin is more prone to tearing and scratches than epoxy.
Project size. Since UV resin requires UV light to penetrate it to cure, it doesn't work well for thicker projects that the light won't penetrate. Therefore, epoxy will almost always take the cake for medium and larger projects.
Choosing your Curing Lamp
You'll probably want UV lamps to cure the projects faster for UV resins.
It's not strictly necessary, as you can cure in the sun, but it makes the process a lot easier.
UV lamps come in two basic kinds – a round light that you can simply lean over whatever project you just finished, or a lamp dryer, which you place your resin crafts within, and it covers a whole small area in UV light.
If you are planning on doing a lot of UV resin projects, we suggest getting a decent quality UV lamp.
It'll make processing a lot of crafts easier, more consistent, and more efficient.
You can get a fair quality UV lamp in some resin kits, but you can also simply buy them separately.
The most important thing is that the drying casing is large enough for your projects and that it has a decent wattage, 36W is a good amount.
To cure a resin item with the lamp, you need to place it under the light with it turned on and place it as close to the light source as possible.
Then, simply keep the light on for the specified amount of time, and your resin craft with be cured and hardened.
Types of UV Resin
The main two types of UV resin are hard UV resin and soft UV resin.
Hard UV Resin
Hard UV Resin is the more common type that quickly cures directly under UV light.
It is available in thick and thin textures and is great for molds, bezel filling, and mixing with pigment.
Soft UV Resin
Soft UV Resin cures under direct sunlight or UV lights.
It is more flexible than hard resin giving it a greater range of purposes in crafting.
This makes it bendy and flexible, good for adding a think, jelly-like texture over things.
Different Applications
3D Printing – It is common to use UV resins in 3D printing, conventing liquid polymer to solid.
Repairs – UV resin is often used as a sealant for cracks for leaks. The fast cure time helps to seal a leak quickly.
Fishing – From lures to flies, there are lots of uses for UV resin in finishing. The current ease to use for making them yourself has made it even more valuable.
Jewelry – Probably one of the biggest and most popular crafting uses, you can make everything from earrings, necklaces, and bracelets with UV resin.
Is UV Resin Waterproof?
Most UV resins are waterproof once cured. It is often used as a sealant or glue for this purpose.
Some UV resins are more waterproof than others, but most are nearly 100% waterproof.
How to clean UV Resin?
You'll need different solvents for cleaning leftover UV resin off things.
Alcohol should work, but you may need acetone for very stubborn bits.
Be careful with these, as they should not be used on UV resin that has landed on your skin.
For skin contact, use baby wipes to get the resin off.
Alcohol and acetone will only dissolve the resin further into the skin.
Conclusion
UV resin is great for making all sorts of crafts easily at home.
So whether you're interested in jewelry, lures, nails, or another crafting, there's a UV resin for you.
Most are within the same reasonable price and will work for most projects, so don't sweat it too much.