Like most products, resin alternatives exist to combat its high costs. You might know resin as your favorite adhesive, varnish, and painting medium that has substantial resistance against heat and other chemicals.
But it may not be too friendly in your pocket. When this happens, it's time you consider products alternative to resin.
Hard Plaster is the cheapest resin alternative. Other alternatives include:
Glass tile and decoupage technique for jewelry
Luxe WaterFX in clear is an alternative for painting
ArtResin is a nontoxic alternative
BriteTone for tumblers
Hard plaster for epoxy resin
ResinTech Mag-Mb for CR spotless resin
Paraffin wax can be used for molds
These are only a few alternatives. Here's a detailed list of many other resin substitutes you can use.
Other Related Posts
DISCLOSURE: This post contains affiliate links, meaning I may get a commission if you decide to make a purchase through my links, at no cost to you. I only recommend products that I've used or really like. Please read my disclosure for more info.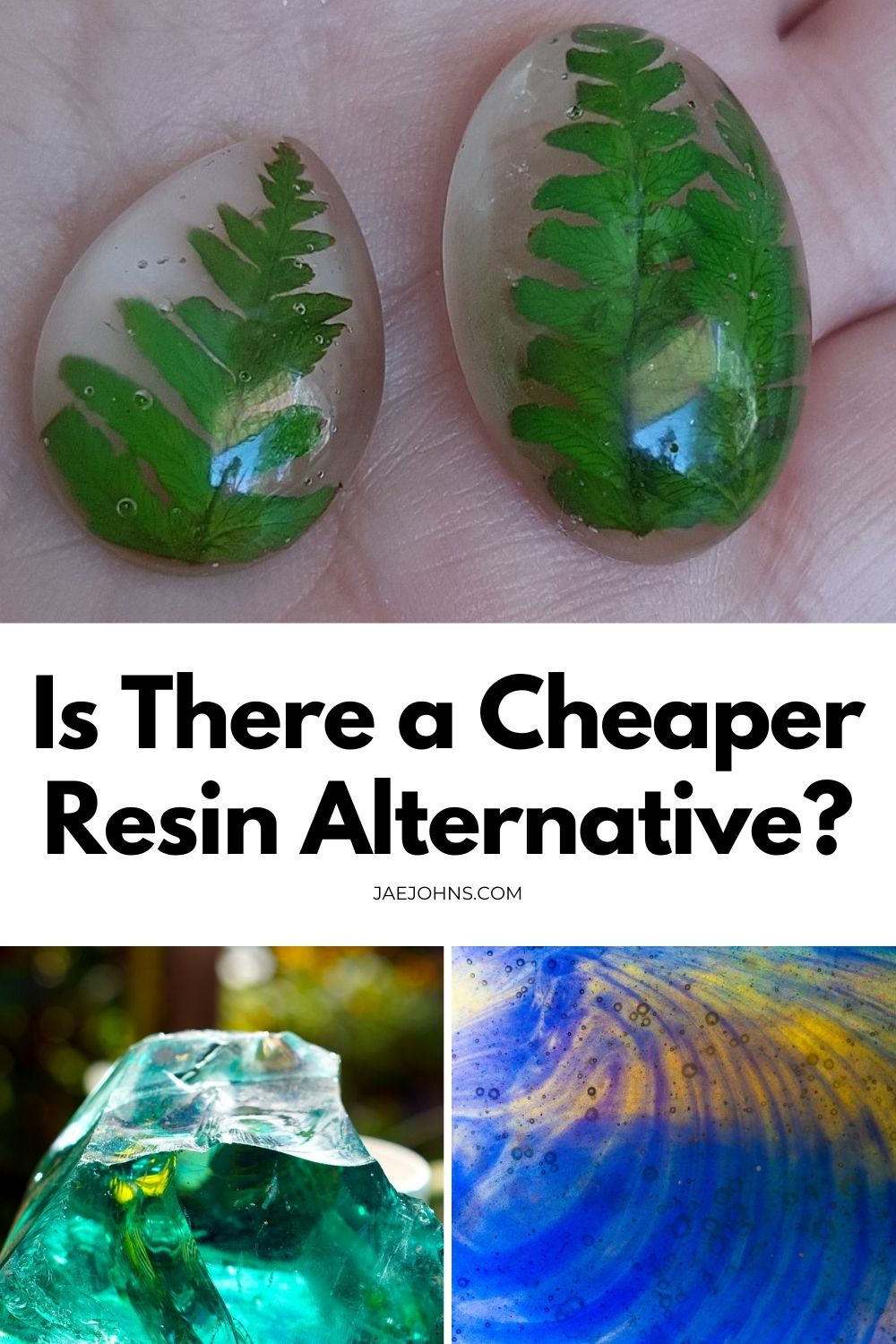 Resin Alternative For Casting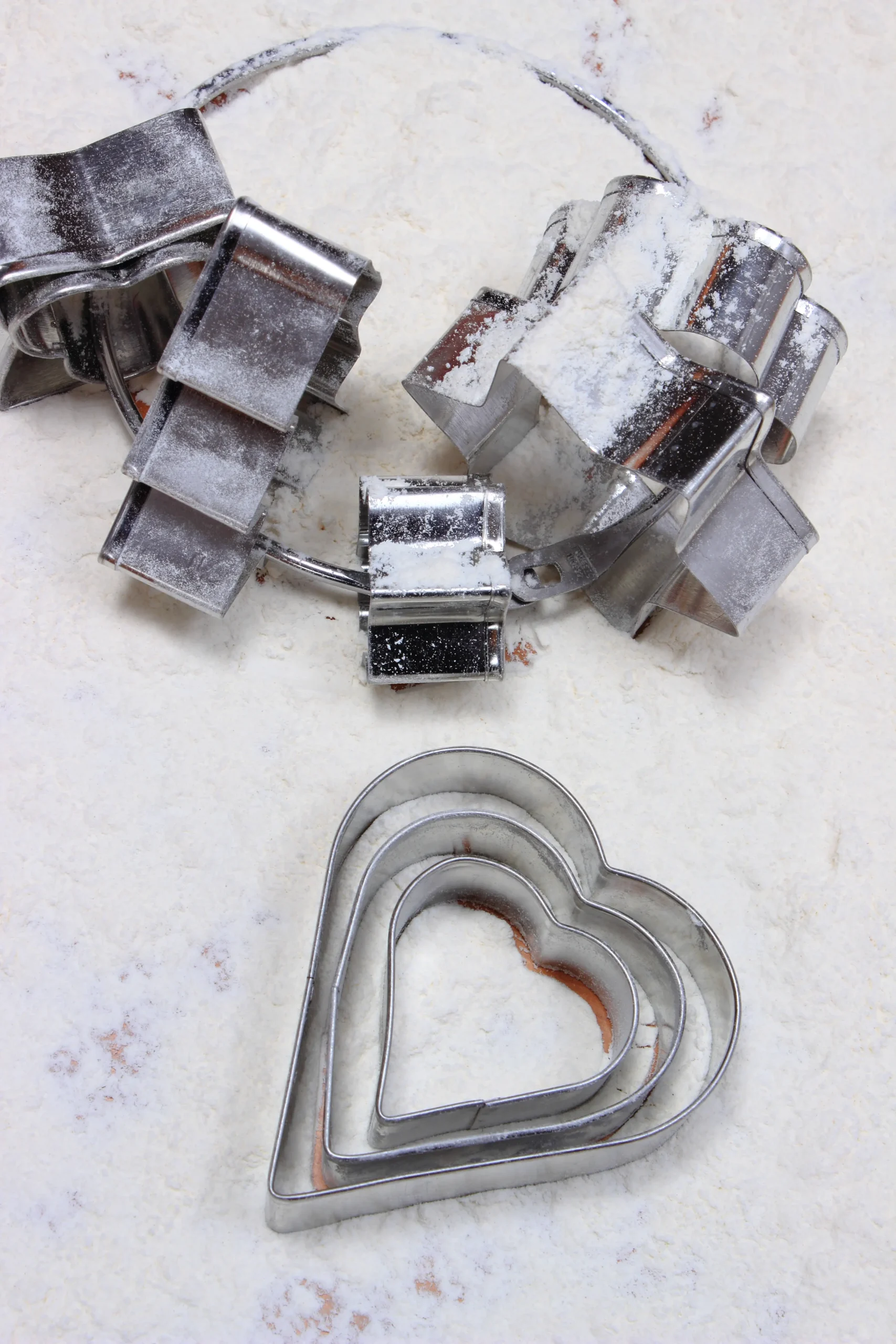 For the record, latex is the cheapest casting resin available in the market.
If you are looking for a resin alternative for casting that is even cheaper than latex, it would do well if you go for hard plaster or concrete.
These casting materials are much more affordable than latex and are an excellent resin alternative for casting.
Experts also consider slush latex, plastic, and metal as a good resin alternative for casting.
These materials are a great and reasonable option if you aren't willing to buy epoxy resins due to their high costs. Their process of casting is also very much like that of using resin to do your casting.
Resin Alternative For Jewelry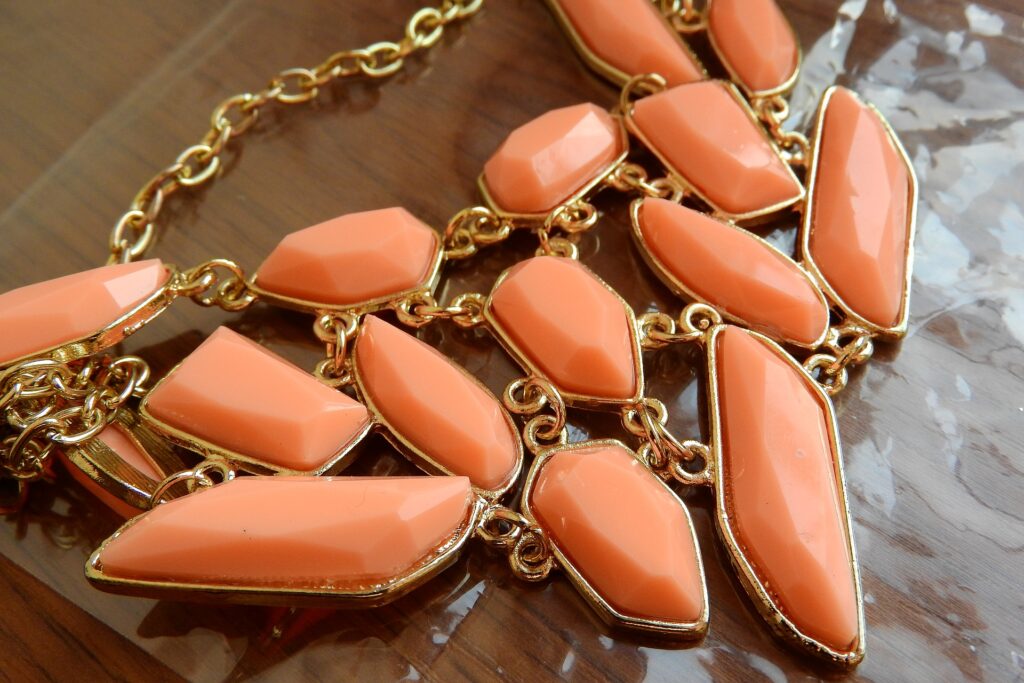 Resin is the best option if you want to make jewelry.
However, if you are not comfortable with resin, you can always use a resin alternative for jewelry.
You can easily make jewelry without resin with 'glass tile and decoupage style technique.' For that, you need to have a water-soluble sealant, paper, glue, and spray adhesive. Use this to help you with this technique!
You can easily use glue, sealants, and non-resin spray adhesives to make jewelry that has the same, if not better, look than jewelry made using resin.
DIY jewelry made from simple beads, strings, glue, and other art pieces is very captivating to the eyes.
Resin Alternative For Painting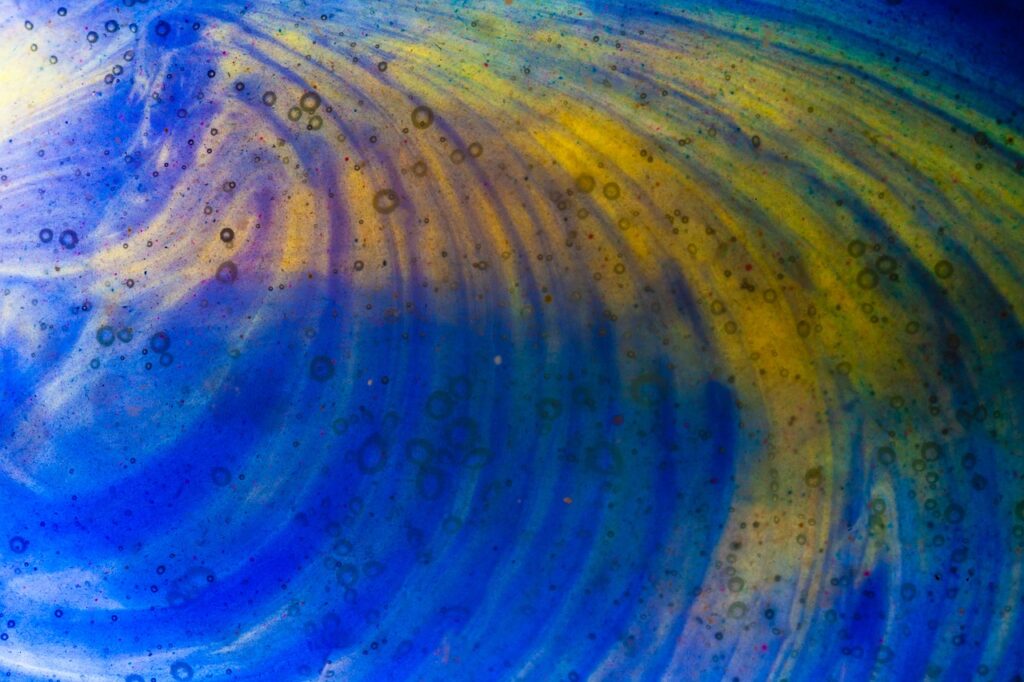 Resin gives off a shiny and lustrous look when used in paints, but what if we tell you that resin alternatives for painting can give similar (or better) results when used in acrylic paints.
While making use of varnish is a great resin alternative for painting, it doesn't give off the glow that comes with colors made with resin.
Varnish is also less likely to withstand heat and chemical reactions.
Artists use Luxe WaterFX in clear, TriArt Liquid Glass, DecoArt Clear Top Coat, and Liquitex High Gloss to use as a substitute for resin.
These state-of-the-art products give that resin-like shine that you desire but can add some fantastic painting effects to your artwork.
You can use multiple layers of these products to coat your piece of art, and you can even add other pigments to them.
However, these are just a few products.
There are many resin alternatives for painting available in the market that are cheaper than resin products and guarantee a glossier finish.
NonToxic Resin Alternative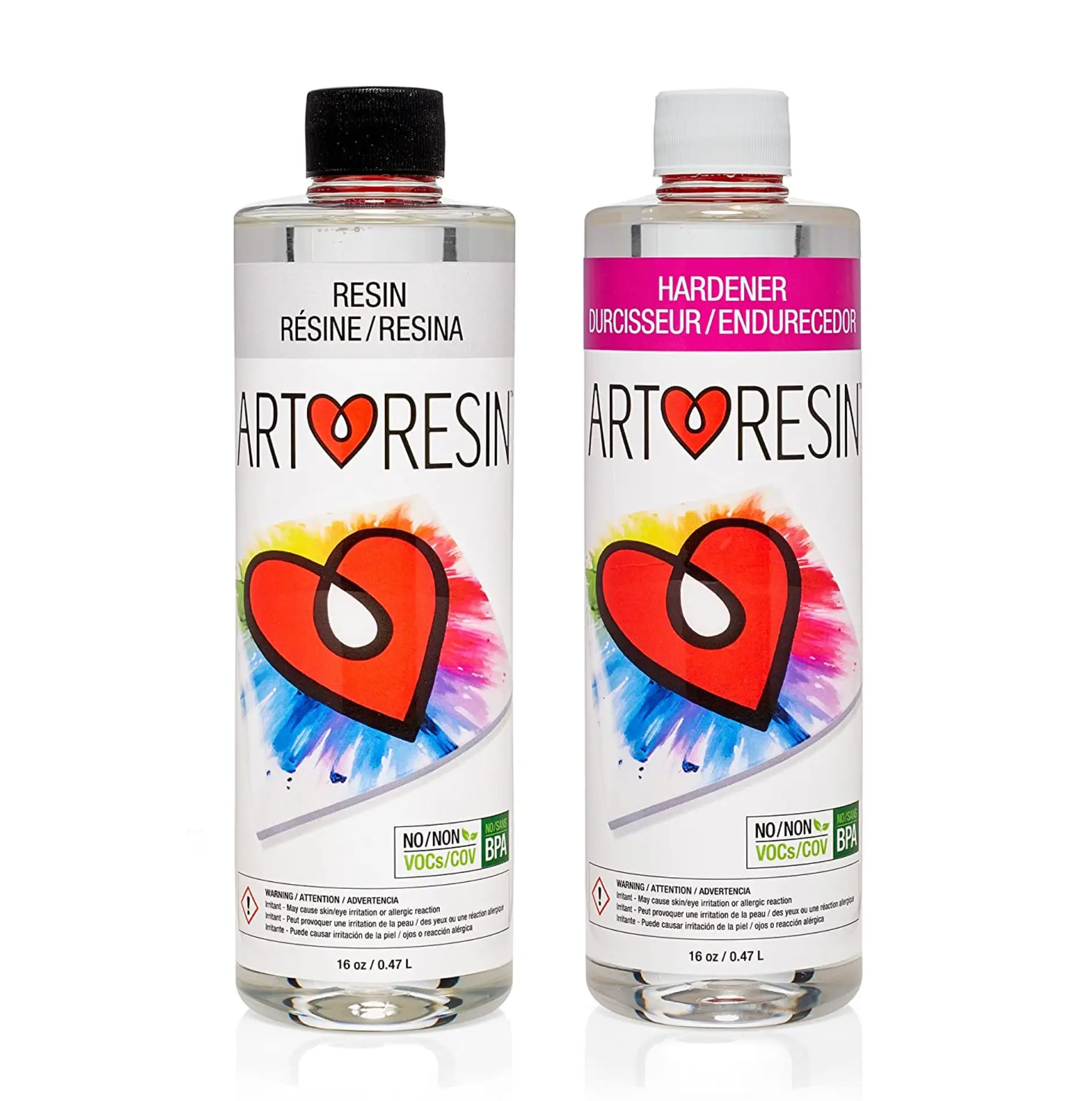 If toxicity is your concern when using resin, you can go for a non-toxic resin version for your use. ArtResin is essentially a non-toxic variety of resin.
It is non-toxic, non-flammable, non-hazardous, and is widely used by resin artists around the world.
ArtResin is made from an incredibly complex formula. There are no solvents or low-quality diluents in its composition.
Due to this, if used correctly, every component of ArtResin reacts in the chemical reaction leaving no harmful substances behind.
There are no fumes or volatile organic compounds given off, which means that there's no danger to your respiratory system with ArtResin on your hands.
There are also no proofs seen of any other health problems either associated with ArtResin.
However, it is highly recommended that you DO NOT use any other substances with ArtResin, as this might alter its environment-friendly nature.
Another excellent non-toxic resin alternative is EcoPoxy.
It provides bio-based, non-toxic epoxies that are a greener alternative to other epoxy resins on the market.
It can be used to make accessories, bonding, and create colossal structures, coating, and it is also a fantastic resin alternative for casting.
The product is non-hazardous and does not create any harmful gases or VOCs that might be harmful to your health.
Resin Alternative For Tumblers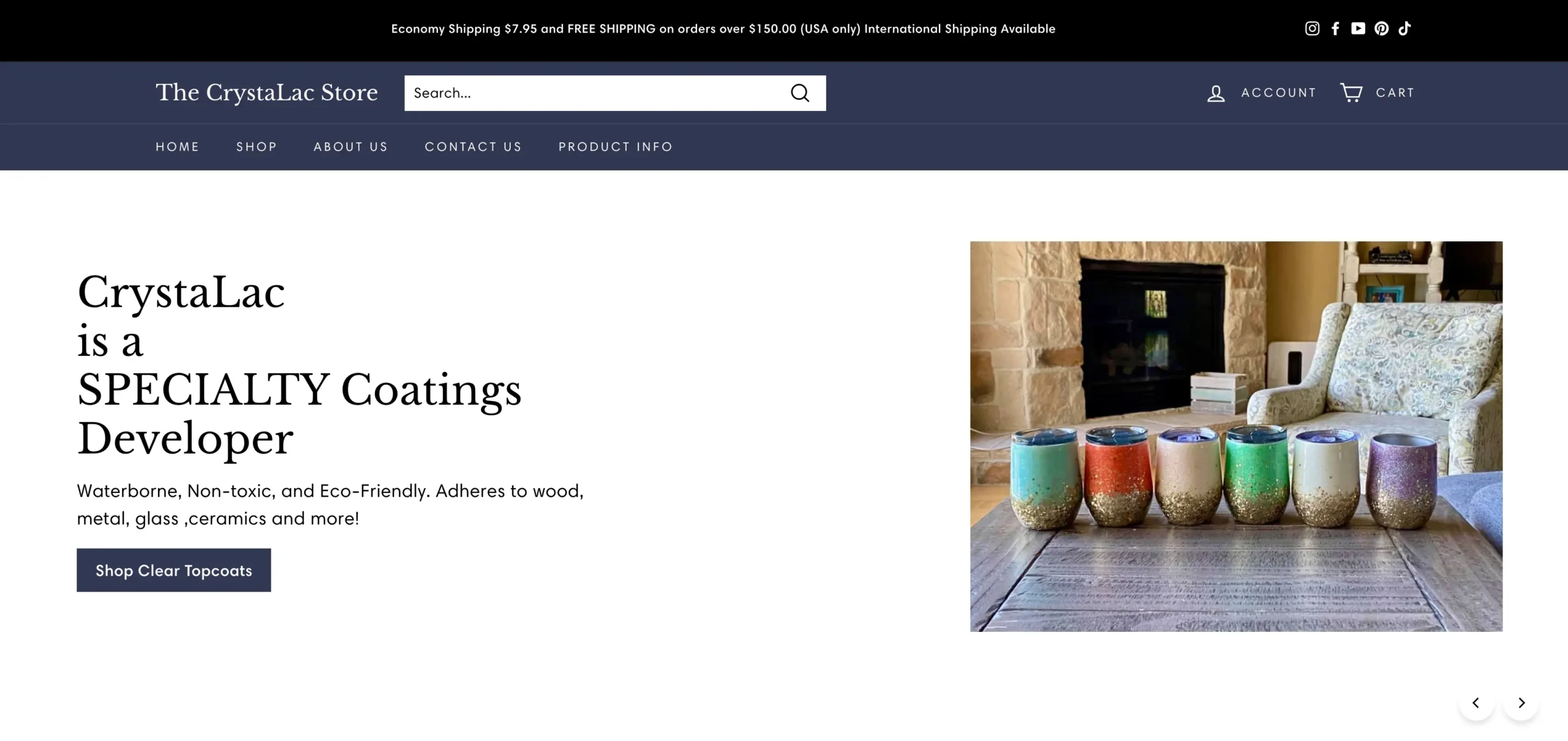 There are many resin alternatives for tumblers offered by Crystalac.
They offer a tumbler kit. Not only do these kits serve as an alternative to resin for tumblers, but they also make you fall in love with them.
These are a few of their products that you might find helpful.
BriteTone – This is the highest quality top coat that you can find in the market. When it has been cured, it is even glossier and more reliable than resin.
Universal White – It is a primer offered by Crystalac and serves as an excellent resin-free alternative to spray paint. It has a white base and a flawlessly smooth finish.
Black Gloss – If you want a resin-free alternative with a black base, Black Gloss must be your go-to. It gives off a beautiful finish and has an excellent base coat.
Craftnique pigments – With these pigments, you can create any base color and replace the need for spray paints and can be used to tint your UW or BT.
Resin Alternative For Coasters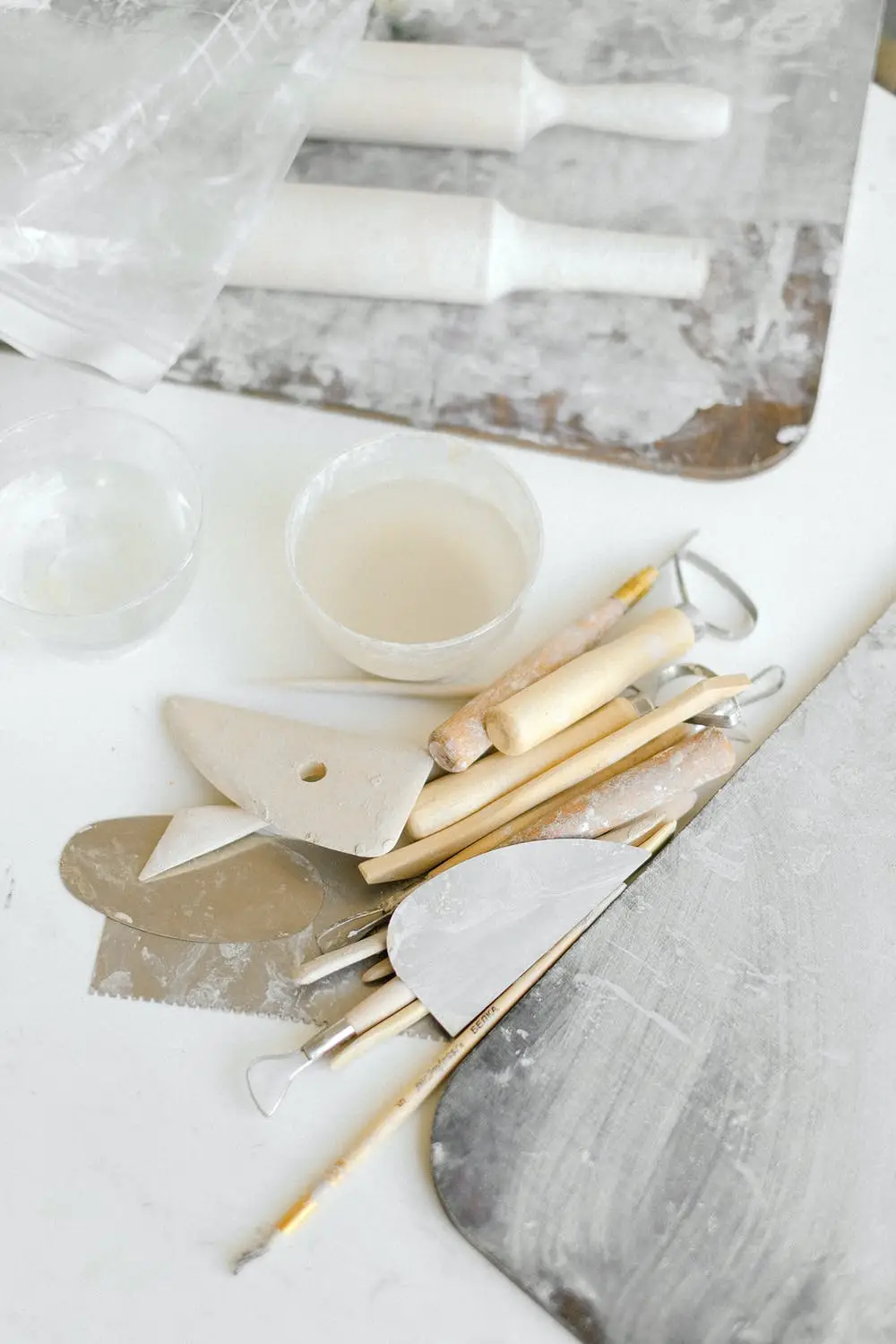 It's very much possible to make a coaster with the use of resin.
These resin alternatives for coasters will make your coasters pop and get the neat and beautiful look that you desire.
You can use household materials to create gorgeous, DIY coasters.
These materials include clay, sewing clothes lines together, felt, leather scraps, wine corks, and wood.
An absorbent material like ceramic and sandstone would also be an excellent resin alternative for coasters.
Porous substances are great at absorbing the water vapors that appear on the surface of your glasses/cups due to condensation.
Creating ceramic coasters with a wide surface area would be a good option as larger surfaces guarantee a more significant space for your glass, and it won't slip off the edges.
Resin Alternative Names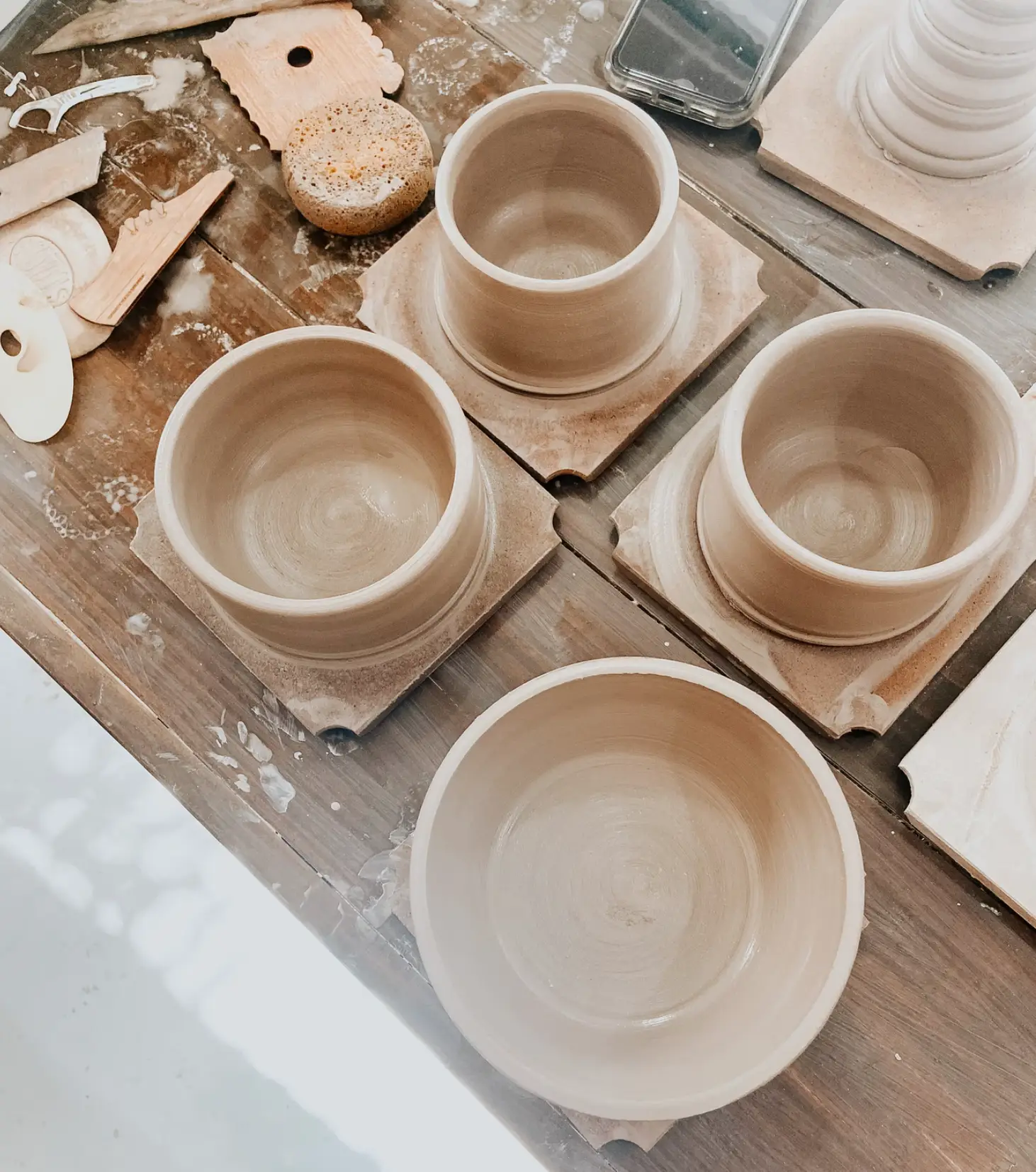 People have their grievances with resin.
Some say that it is too expensive. Others say that it contains harmful, toxic substances and isn't environment-friendly at all.
Lucky for them, resin alternatives exist and ensure that the results are as good as using resin.
The resin alternative mainly depends on the type of use that you are going for. Some resin alternatives are:
Fimo
Clay
Slush Latex
Metal
Plastic
Concrete
Plaster
Alabaster
If you're going for paints, then – Luxe WaterFX in clear, TriArt Liquid Glass, DecoArt Clear Top Coat, and Liquitex High Gloss.
If you want to make tumblers – Crystalac's tumbler kit.
Wood Resin Alternative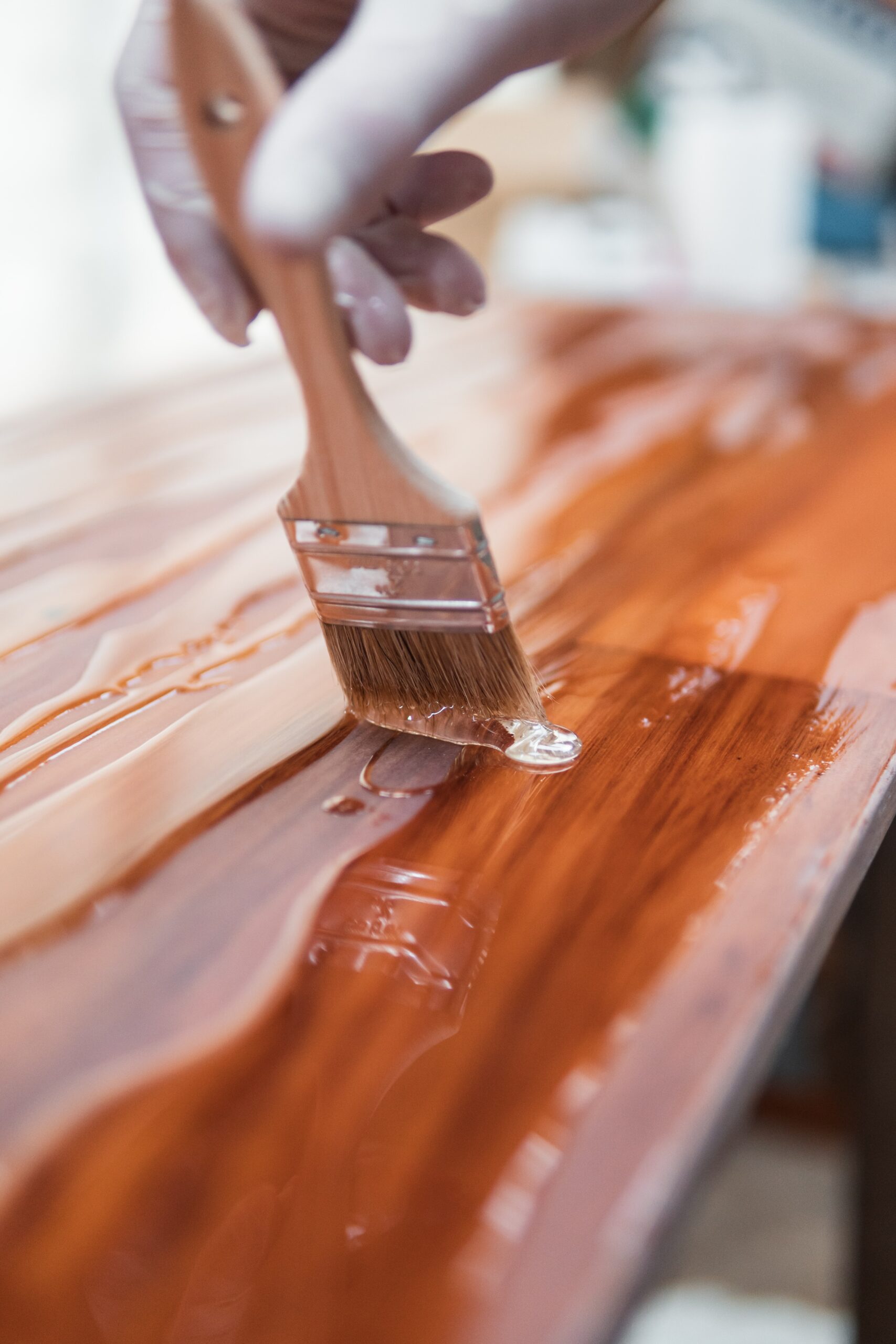 Wood is an excellent alternative to resin. Artwork resulting from woodwork has its uniqueness and beauty.
Woodwork has been carrying its charm since ancient times. Today, it can replace resin in many things.
However, as the resin is impervious to UV rays and is resistant to corrosion, items made from resin are more durable and robust than those made out of wood.
Still, wood has its uniqueness in creating stunning furniture, making decorative items, sports equipment, and many more.
Wood also has many commercial and industrial uses and can be used in construction and fencing as well.
Epoxy Resin Alternative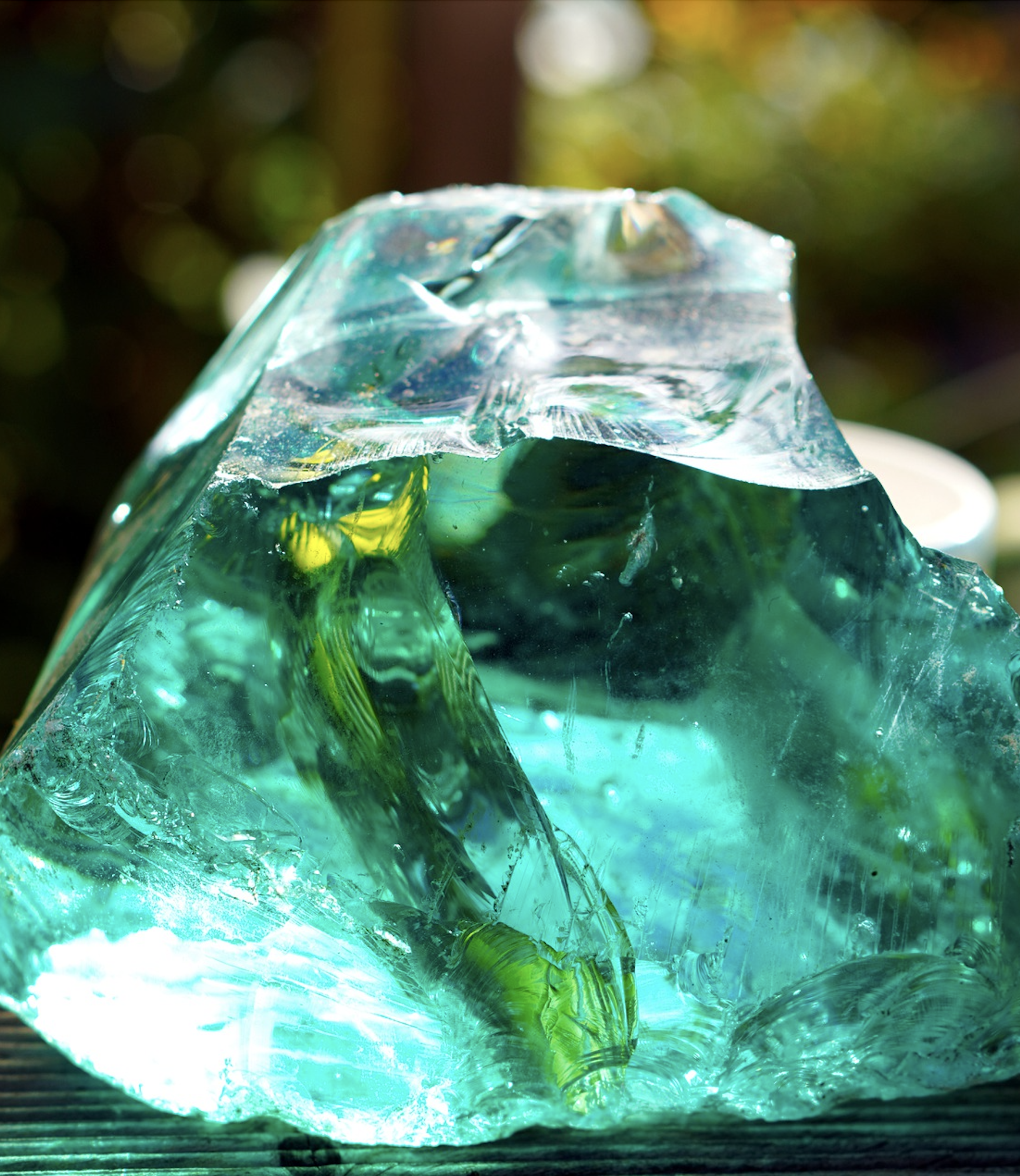 People tend to boycott epoxy resin due to its toxic nature and high prices.
Epoxy resin has many uses, including its primary use as an adhesive. However, this does not mean that it cannot be substituted.
There are many substances that you can use as an epoxy resin alternative. Hard plaster and concrete are excellent epoxy resin alternatives, and their use is not limited to small surfaces only.
Unlike epoxy resin, concrete and plaster can be easily applied to large surfaces as well.
Other great alternatives to epoxy resin include slush latex, metal, plastic, and alabaster.
Eco-Friendly Resin Alternative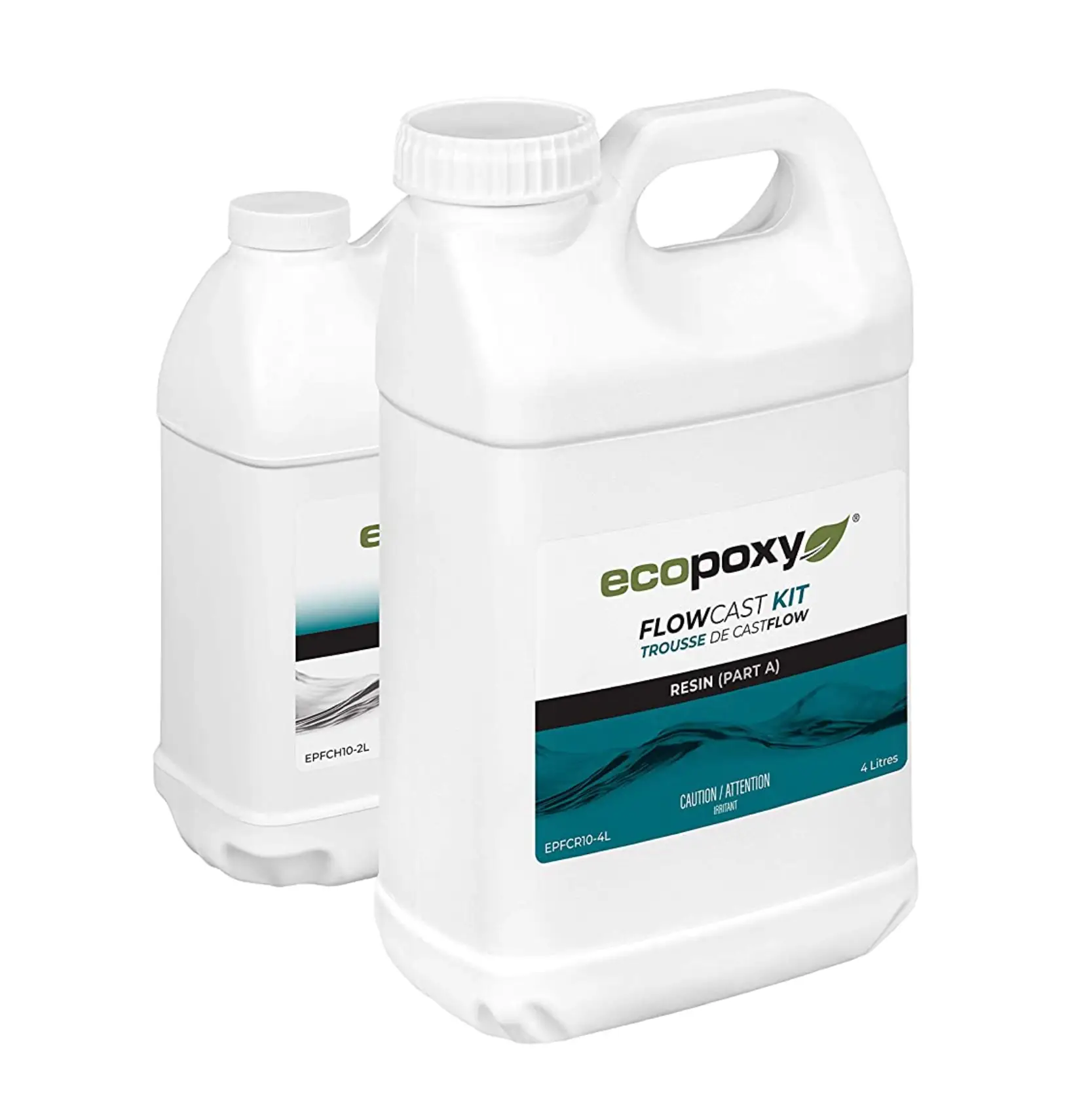 If you are going for non-toxic products, you can go for ArtResin.
This compound of resin is non-toxic, non-hazardous, and non –flammable. Its reaction doesn't result in harmful gases and VOCs.
EcoPoxy is another environment-friendly resin alternative. Its makers make bio-based epoxies that are socially and environmentally accountable.
It can be used for coating, in accessories and is a non-toxic resin alternative for casting.
It can also be used in the manufacturing of monumental structures and composite parts by a wet layup.
Clear Resin Alternative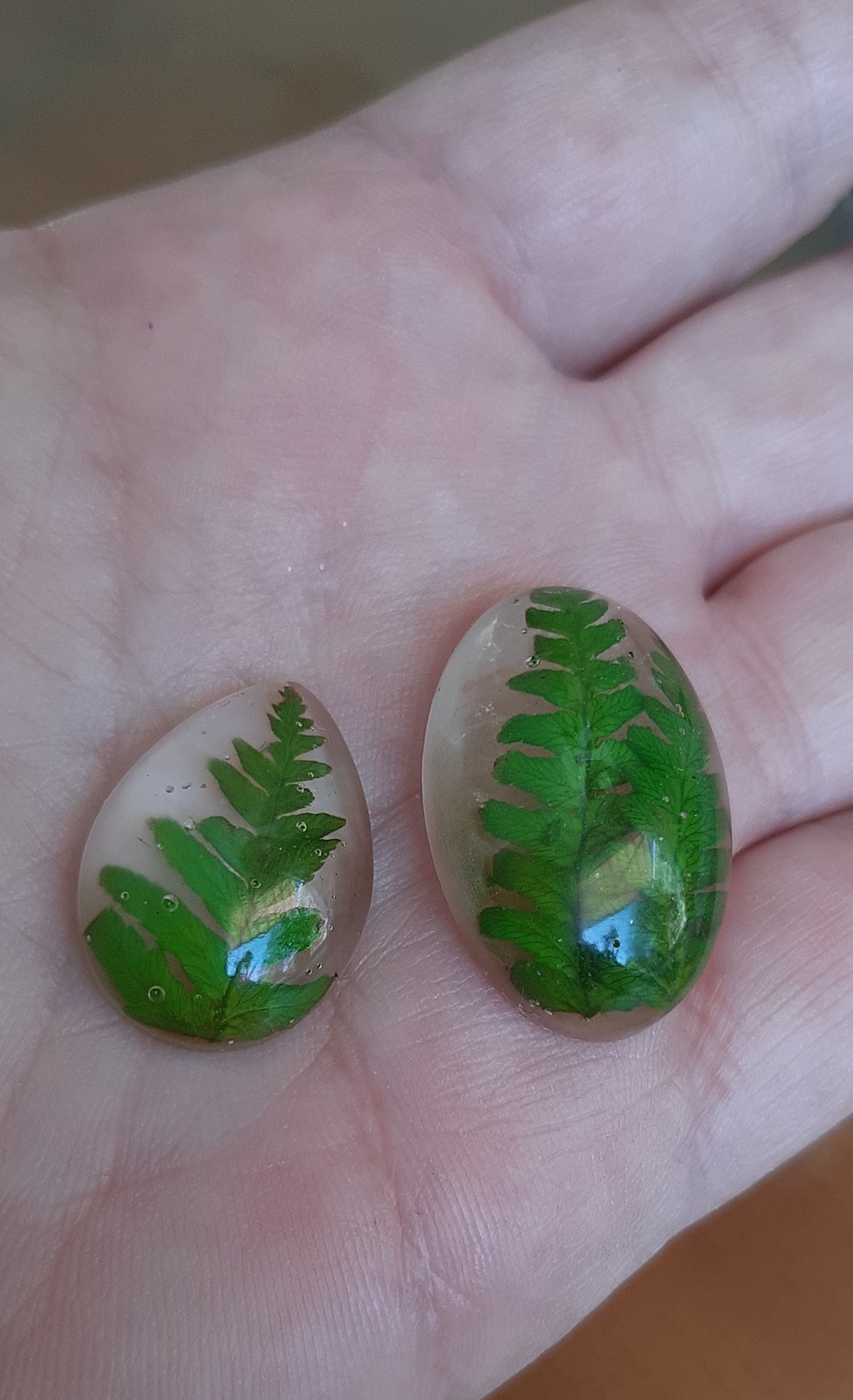 Clear resin contains harmful substances in its composition that are known as irritants and sensitizers.
Some good clear resin alternatives are Golden Acrylic Leveling Gel, Objet VeroClear, Clear Glycerin Soap Base, and Museum Gel.
These options are much more environmentally friendly and less toxic. Also, they are a great way of reducing your spending on clear resin.
Art Resin Alternative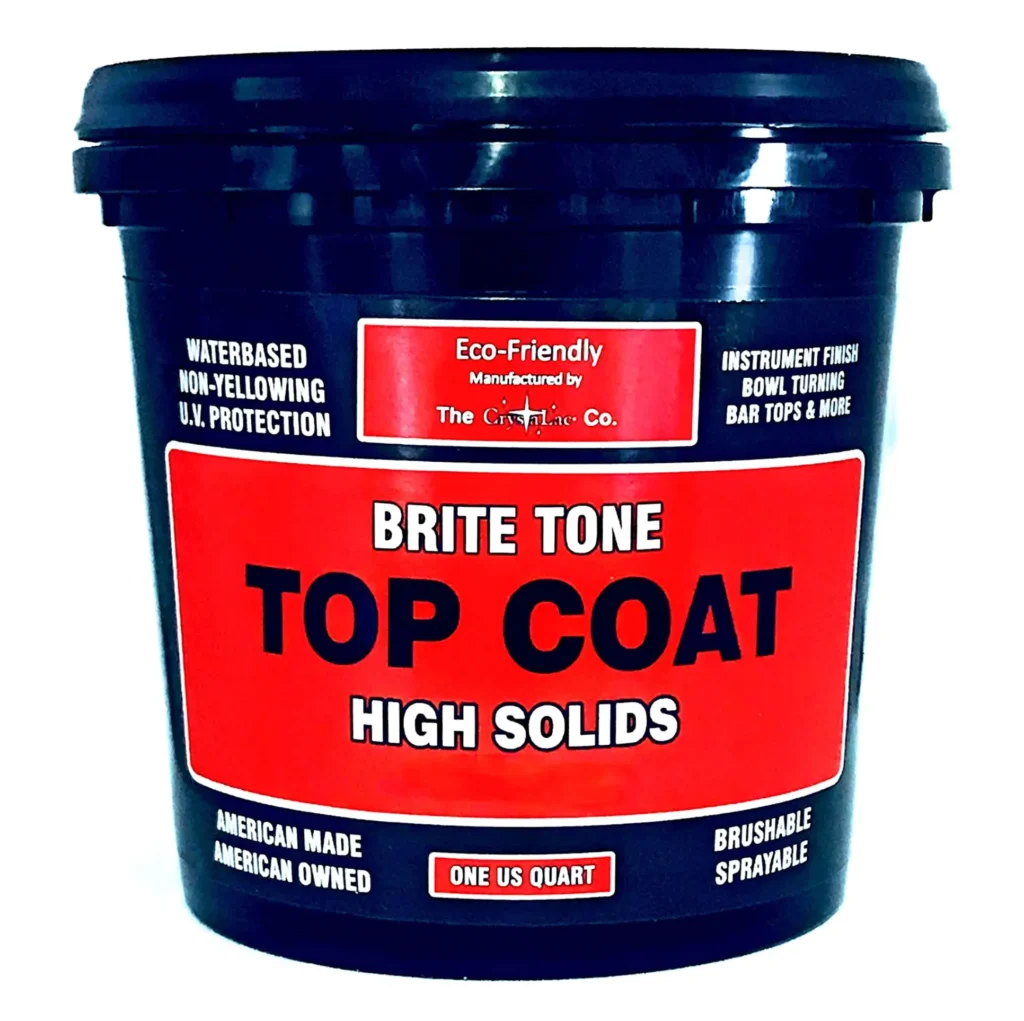 To substitute resin in your art, you can always make use of plaster and ceramic.
If you're looking to paint it as well, go for options like BriteTone, Universal White, Black Gloss, and Craftnique pigments.
Using woodwork to make art is also a beautiful and unique option.
Carved wood has something about it that makes people go crazy over it.
Use the woodwork technique to replace resin from your artwork completely.
CR Spotless Resin Alternative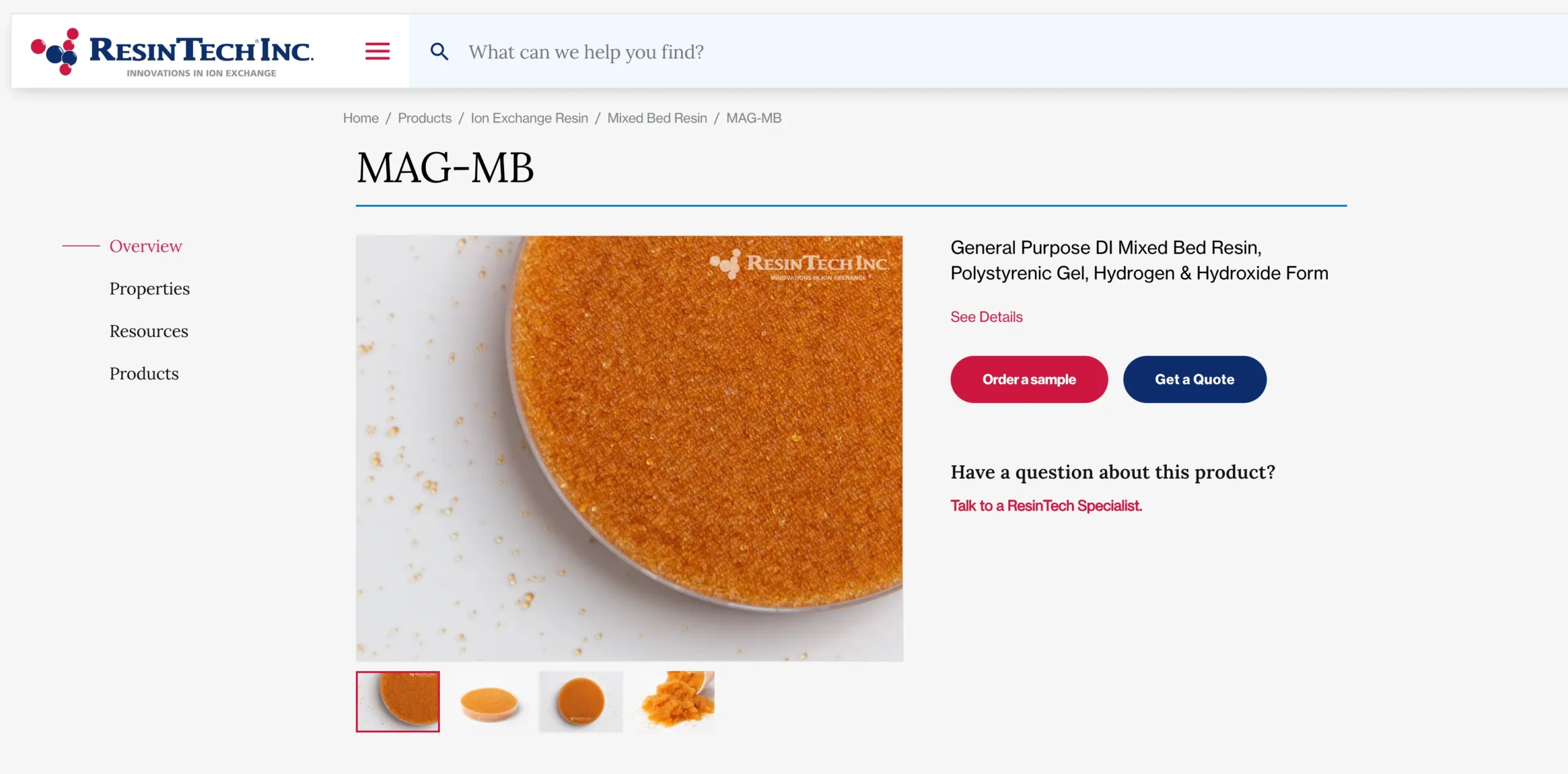 ResinTech Mag-Mb is a nearly identical substitute for CR spotless resin refills.
ResinTech sells one on Amazon for approximately $5, but the Mag-Mb comes in a 5cu ft. size of about $50 and costs $250 through irrigation vendors.
It is less expensive per pound than the Amazon equivalent and should last a long time if stored in sealed containers.
Then all you need are refilled cartridge filters that will fit the CR spotless canisters.
UV Resin Alternative
People usually don't go for UV resin as it shrinks in the molds it's left in and leaves a residue no matter how much time is given to its curing.
Instead of using UV resin, a good UV resin alternative is 2-part epoxy resin. 2-part epoxy resin is much cheaper, and no additional equipment is needed with it.
With a UV resin alternative, you won't need the help of UV light to cure it.
Fiberglass Resin Alternative
Recently a fiberglass resin alternative has been designed and goes by the name of AroStruct from VersaFlex.
This fiberglass resin alternative is exclusively designed from polyuria resin and is affordable and essentially non-toxic, unlike the fiberglass you might find in the market.
This substitute typically dries within 30 seconds and is cured within 60 minutes.
It may be used in conjunction with a chopper-mounted spray gun to create parts, molds, or prototypes in minutes.
Productivity is increased because choppers cut the fiberglass strands to the correct length and toss them in front of the polyuria resin exiting the spray cannon.
The polyuria resin adheres to the chopped fiberglass strands and is deposited in the fiberglass item mold.
Non-toxic Resin Alternative
EcoPoxy provides bio-based, non-toxic epoxies that are a greener alternative to other epoxy resins on the market.
Customers all across the world are utilizing Ecopoxy to create, construct, and beautify the environment around them.
Another non-toxic resin alternative for art is ArtResin.
ArtResin is essentially non-toxic, non-flammable, and non-hazardous, and resin artists all over the world use it.
Clear Epoxy Resin Alternative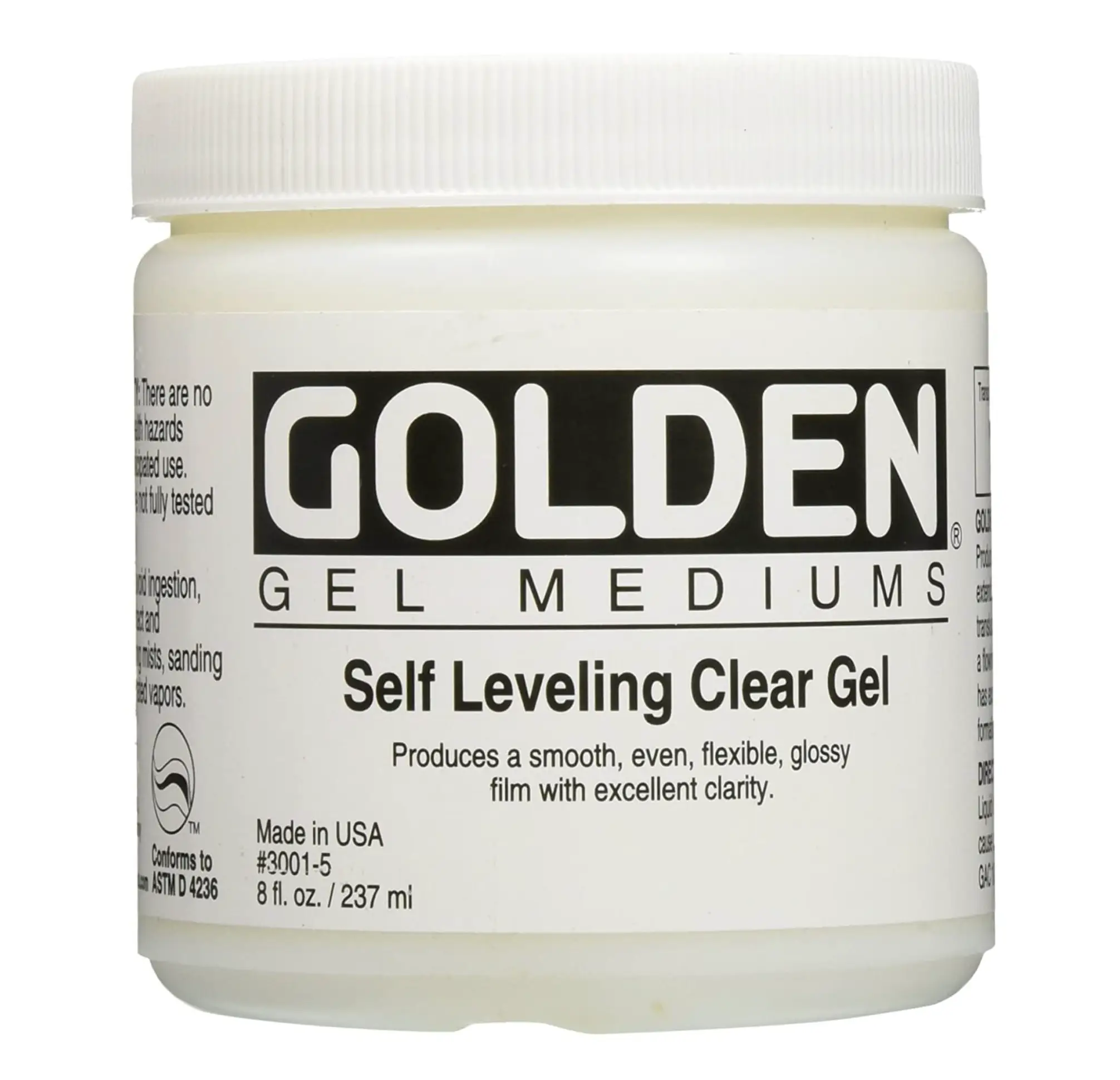 Clear epoxy resin includes harmful, irritable substances in its composition.
Golden Acrylic Leveling Gel, Objet VeroClear, Clear Glycerin Soap Base, and Museum Gel are all fantastic clear epoxy resin substitutes and are much less injurious to health.
Resin Tape Alternative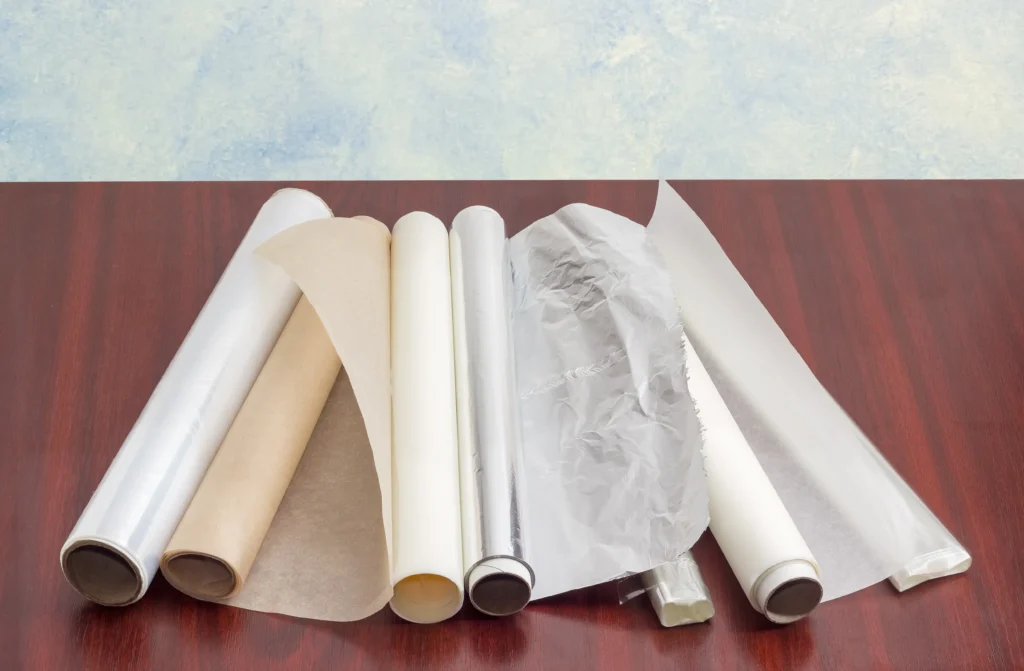 You need to find a resin tape alternative if you are not willing to use tape while curing your resin art.
The substance has to be non-stick so that the resin won't stick to it. Using mold release by Castin' Craft is a great option.
Other everyday substances you can use are wax, polyethylene plastics, greasy surfaces, silicon, and wax paper.
You can also use polypropylene plastics and freezer papers to dry the resin art.
Resin Mold Alternative
Instead of using resin molds, you can use a resin mold alternative to cure your art pieces.
Paraffin wax, polyethylene can be used for most resin products without mold release.
However, you can also use wood, metal, plaster, and glass as resin mold alternatives.
Resin Release Agent Alternative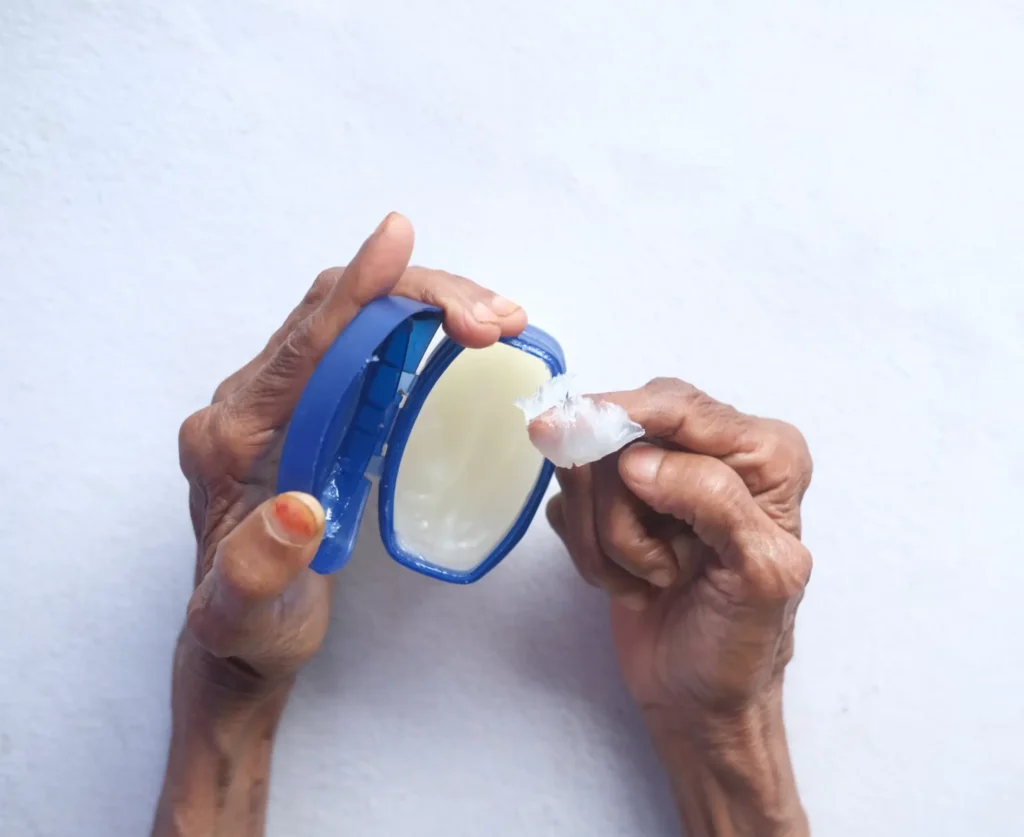 While going for a resin release agent alternative, going for a non-stick cooking spray is a good and cheap option and is available at every grocery store.
Other great resin release agent alternatives include talcum powder, petroleum jelly, and vegetable oil.
If you feel like spending a bit more, you can buy release agent sprays available at grocery stores.
Resin Pigment Alternative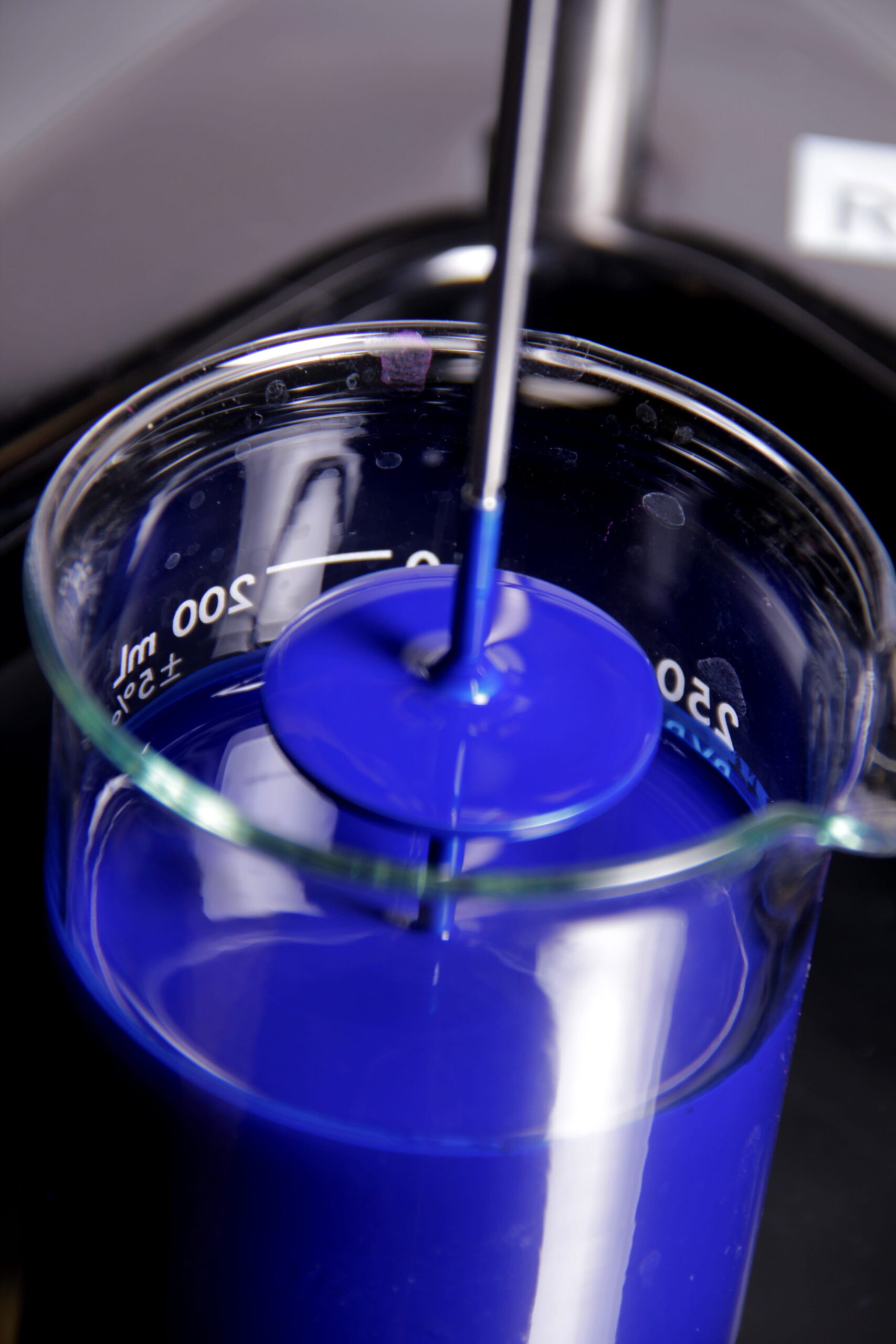 With resin pigments' prices shooting to the sky, it's time that people choose a resin pigment alternative.
Many cheap and readily available options are available in the market. Some of these are eyeshadow, watercolor paint, nail polish, Kool-Aid, Ink, and Acrylic paints.
You can also use food colorings and chalk (for pastel shades) to come up with a resin pigment alternative.
Resin Epoxy Alternative
As discussed earlier, concrete and hard plaster are excellent resin epoxy alternatives.
Other substances that you can go for include metal, plastic, slush latex, and alabaster.
Resin Bound Gravel Alternative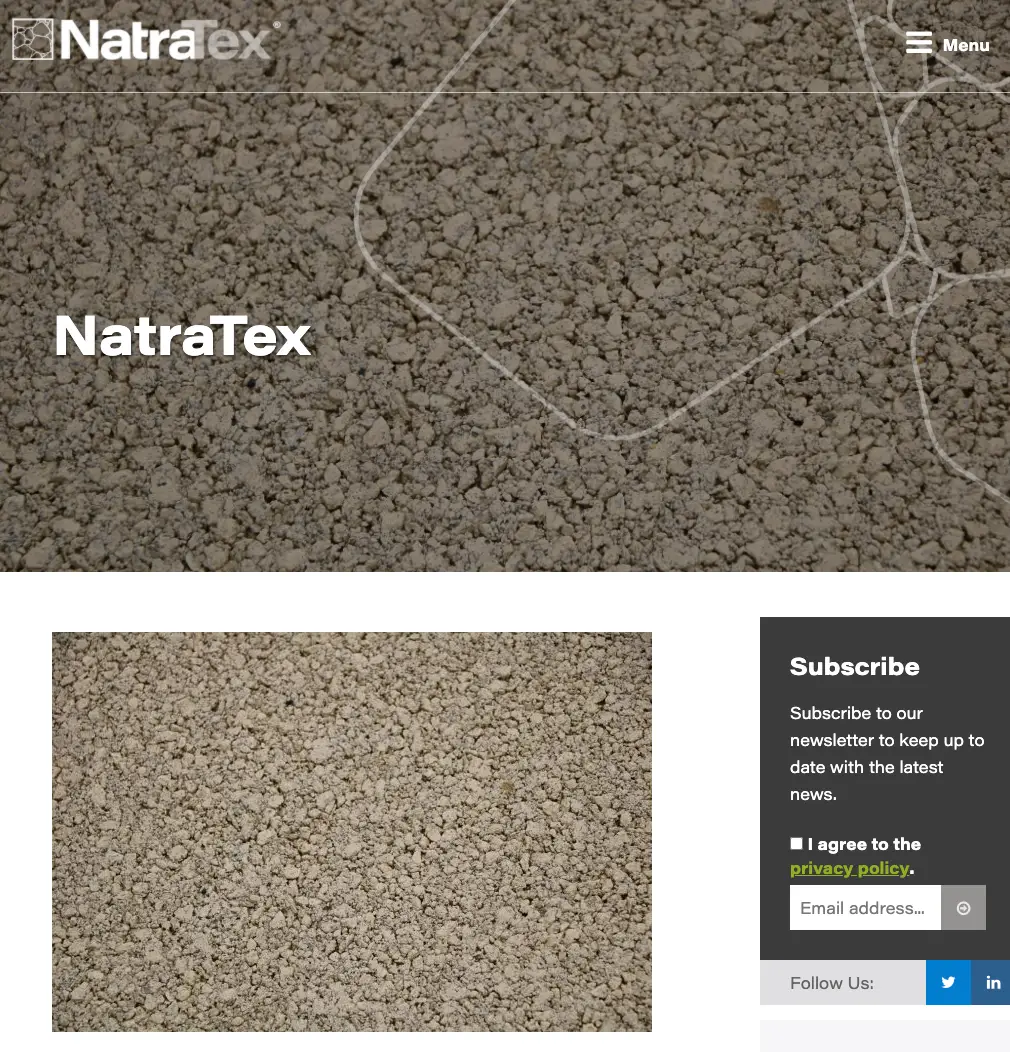 Natratex is an excellent resin-bound gravel alternative.
It has decent durability and is much affordable as compared to resin-bound gravel.
It is also a perfect substitute for other landscaping materials like tarmacadam and block paving.
In addition to those, it is even better than resin in the way that it does not peel away over time and gives your projects a neat finish.
Resin Mold Release Alternative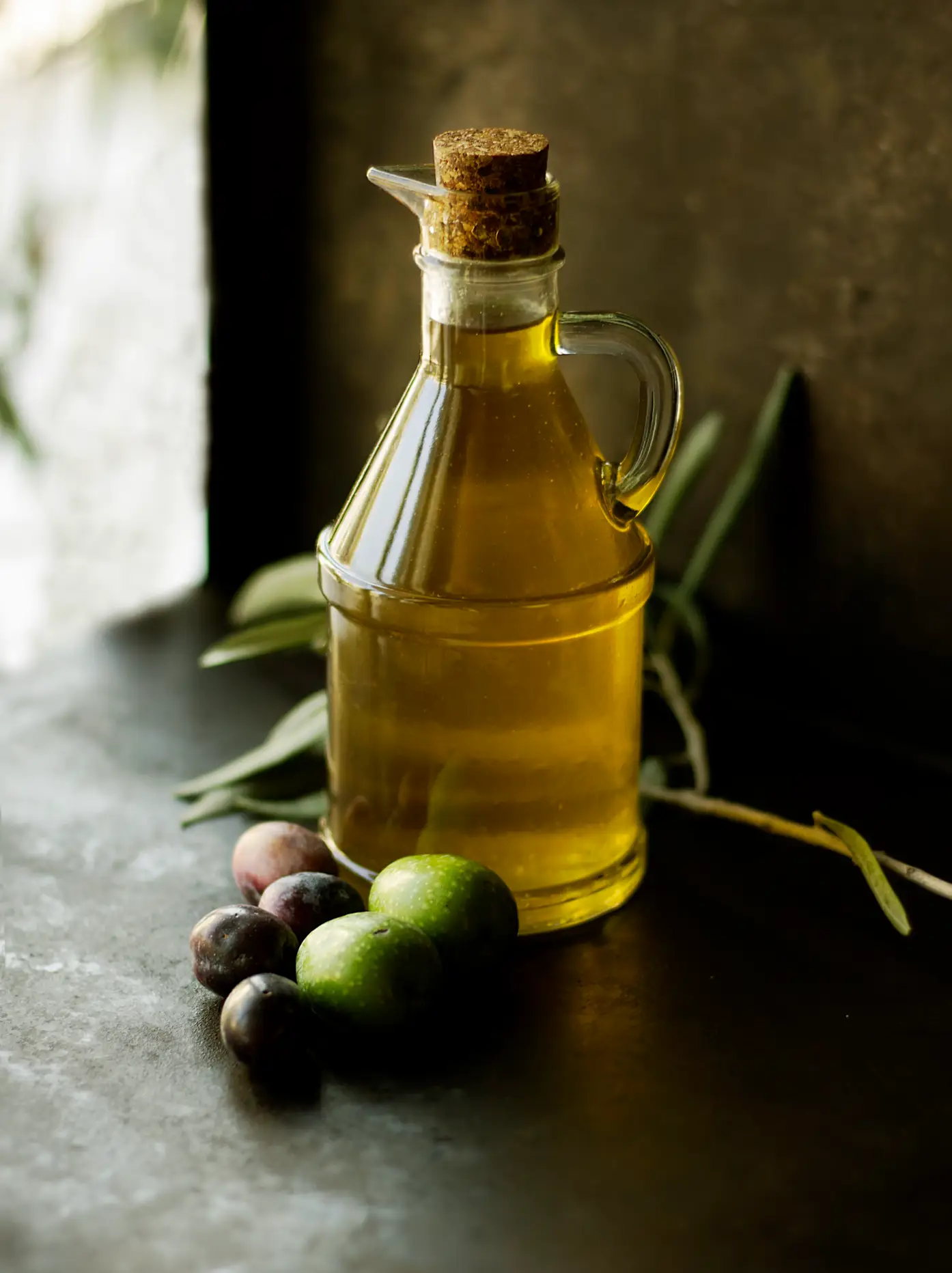 As discussed earlier, some of the regular household items can make excellent resin mold alternatives.
These household items include vegetable oil, non-stick cooking spray, talcum powder, mineral oil, and petroleum jelly.
Resin Printing Isopropyl Alcohol Alternative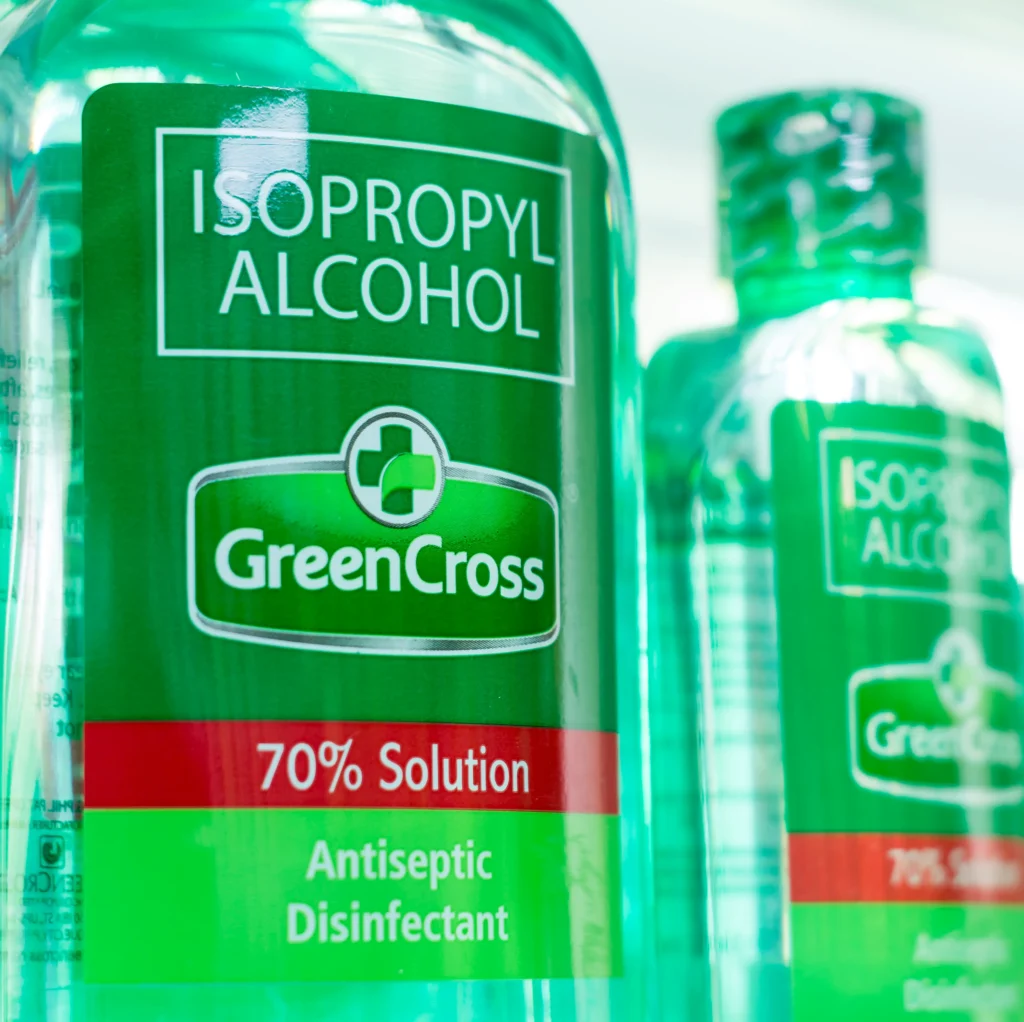 If you want to use an alternative for isopropyl alcohol to clean your resin paintings, denatured alcohol/methylated spirits should do the trick.
If you wish to avoid using alcohol entirely, an ultrasonic cleaner and a degreaser, such as mean green, or a multipurpose cleaner, such as simple green, can be used.
Coming to an end…
While resin comes with a powerhouse of features and uses, they are people who don't want to use resin in their work.
The main concern these people have is the cost of resin, especially when purchased in bulk, and the health injuries that come with its use due to its high toxicity levels.
However, this is not the end of the world, and resin alternatives exist to help us at the end of the day.
These alternatives are much more desirable by users and have extensive uses; by now, you must have realized that.