Art is always best when you embrace it at a cross-section. Text artists bring together art and wordplay in order to create a better overall picture. For most people, text art can be incredibly compelling. It can be visually beautiful and linguistically compelling at the same time.
This allows artists to give their art an even more interesting meaning that can be used to get the most out of work. It makes it possible for them to share a completely unique message.
Word artists are known for bringing together different art and art styles with words. It is an exciting style of art that allows for some additional artistic expression. Every day, people are making some truly great things with it!
Other featured topics about inspiration: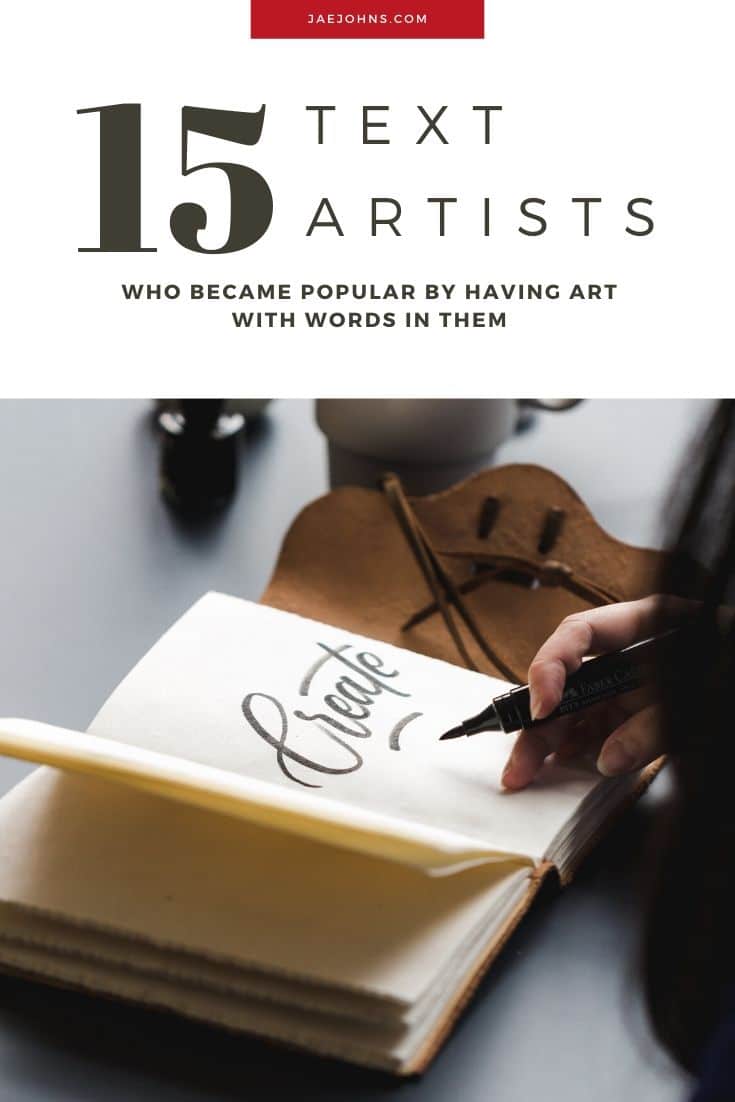 Photo by Dayne Topkin
This modern collection of word artists is known for bringing together a variety of powerful statements. These text artists use words as a powerful tool to share their beliefs in public spaces. Their focuses on political improvement and feminism make it easy for them to focus on power.
It leads to bold designs and truly amazing artistic choices that catchy the eyes of anyone passing by. You will love seeing what these artists have to say almost as much as you love their bizarre masks. Don't be afraid to look these bold designs in the eye and think about how we can improve our planet.
If there is one artist that took the style of word artists to the next level, it was Ray Johnson. This artist was renowned for using words and letters from all different languages in his work. His unique pieces, which focused heavily on a collage effect, bring something completely unique to the table.
Every single piece of his has a sort of disheveled look, often filled with words or phrases. However, this seems to be part of the charm with his work as a whole. Not all word artists are this comfortable with raw-looking work, but it was undoubtedly part of his genius. His pieces are captivating to look at and seem to tell a story.
Some word artists are known because of their effortlessly modern style. Ed Ruscha is undoubtedly one of these artists. Using a variety of different artistic mediums, Ruscha works to show off his messages and convey them with great intent. Many of his works of art look beautiful and flashy.
Others are more unique or downplayed in nature. At the end of the day, Ruscha does an excellent job of bringing together words and art to create something truly amazing. This artist is perfect for snapping an amazing photo for your profile or for considering the greater meanings of the words.
Some artists are known for their art and others are known for their ability to design it. Carl Andre's work was largely popularized because of his distinct style. This artist did an excellent job of arranging words and letters in such a way that you can't help but stare at. His works range from basic shapes to shapes with true intent.
They are quite a spectacle to behold, and likely played a large influence in popular trends today. Seeing the way that he effortlessly arranges words is excellent for getting inspired. It is easy to see why people love looking at his engaging works that somehow always preserve a clean look. As far as text artists go, he really defined the style.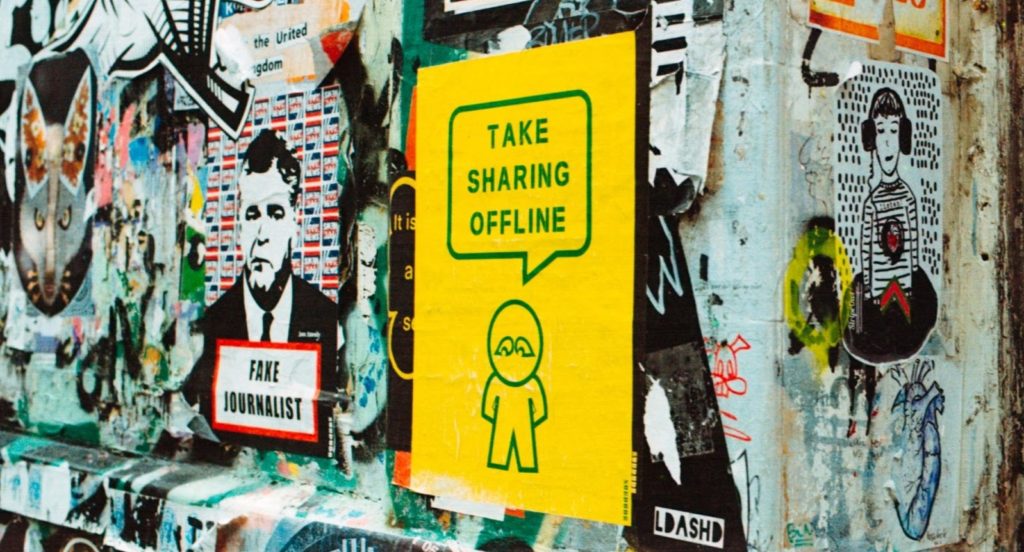 Photo by Annie Spratt
Every once in awhile text artists can make creations that feel like they were taken straight out of a school notebook. Tracey Emin's art perfectly captures this exact feeling and uses it to make something absolutely beautiful. As far as word artists go, she does a great job of bringing together a balance of youthful energy.
Her works of art dance between being entirely focused on love and passion and then veering into more of a vibrant and bold energy. At times, her work can be offensive to some and thrilling to others. Each piece is unique, but they are all very much alive.
When it comes to text artists, some artists really leverage the power of words. In so many ways, Juan Uribe does an amazing job of conveying powerful ideas through short sentences. You don't need that much context to truly feel the sting of some of these artistically presented words.
Many of them speak to us as a people, as well as us in the face of modern rule. It is easy to see just how powerful even a few words can be when you look at these works of art. Juan Uribe has gained much renown over his work in recent times, and it is impossible to deny that his work is compelling.
If you are looking for the kind of word artists who really leverage words in difference scenes, this is a great example. Lawrence Weiner is responsible for a variety of brilliant and well-done piece of text art. Everything that Weiner does evokes a pretty specific emotion.
Depending on the piece you might find yourself having realizations and coming to terms with certain feelings. In so many ways, this artist stands out in the world of text artists. His work is not only compelling, but each piece is incredibly unique as well.
Some word artists rely more heavily on art in addition to their words. Tom Phillips uses art to carefully cradle his words to emphasize their overall meaning. He is known for using various forms of art to carefully surround his words with something appealing.
This makes it easy to force his words to stand out, which improves the overall impact of them. Many people find that this artist does an excellent job of making you look directly at the words above all else. You might find that you view the art side of things after, but you will always be drawn to the words first.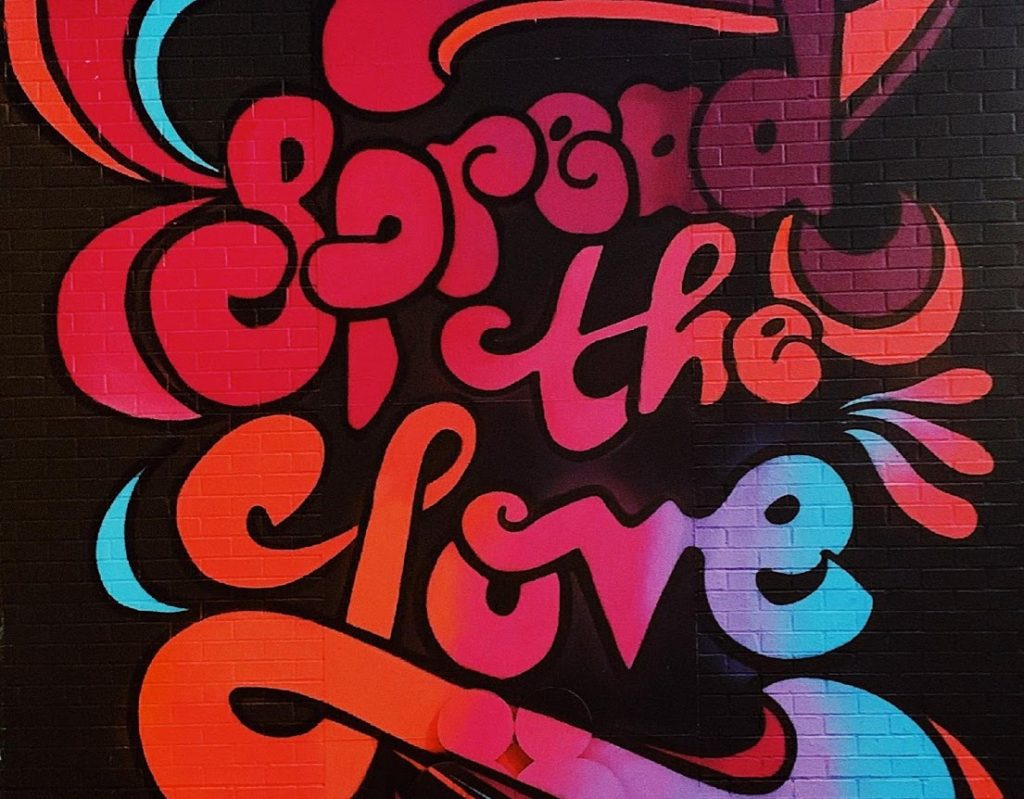 Photo by Jon Tyson
Regardless of what you would call this artist, his work speaks for itself. Max Rippon is known for making amazing street style art that is compelling to look at and packs a punch. In some instances, he will incorporate words to add life to images.
In other instances, he will actively use words as a central point within the work. Whether you are looking for more captivating text artists or you just love graffiti, RIPO might be right for you. You won't believe all of the different variations of artistic talent that have gone into his work.
There are some text artists that aim to really push the issue with their art. Jason Rhoades wastes absolutely no time when it comes to making art that cuts to the core. You will be amazed to see just how bold and fascinating this artist's work is.
The style that he uses to convey his messages can vary greatly from one work to the next. Some are incredibly modern while others look more traditional. At the end of the day, Jason Rhoades does a great job of bringing together eye-catching words meant to make a statement. You might be surprised by what he has to say, but you have to admit he makes his point.
Many word artists are also street artists, and Ben Eine straddles this line perfectly. You will love looking at his amazing works of art. He works on a variety of different surfaces and uses street art style to make masterpieces. His works of art are generally incredibly vibrant when it comes to color schemes.
They stand out vividly in public spaces and make it more than possible to be seen from far away. Though his projects vary in focus, subject, and size, each one is an interesting and engaging work of art.
This is one amazing artist who loves to show off the power of words in her art. She uses stunning visuals of different varieties to accompany her words. Unlike some word artists, she focuses a lot on the visual aspect of her art. If anything, the words are often added in as an almost afterthought.
While she, of course, does this with great intent, the words are often downplayed in a way. This makes it that much more remarkable when you read them and see how impactful they can be. She uses a cross-section of the arts to make something truly magical.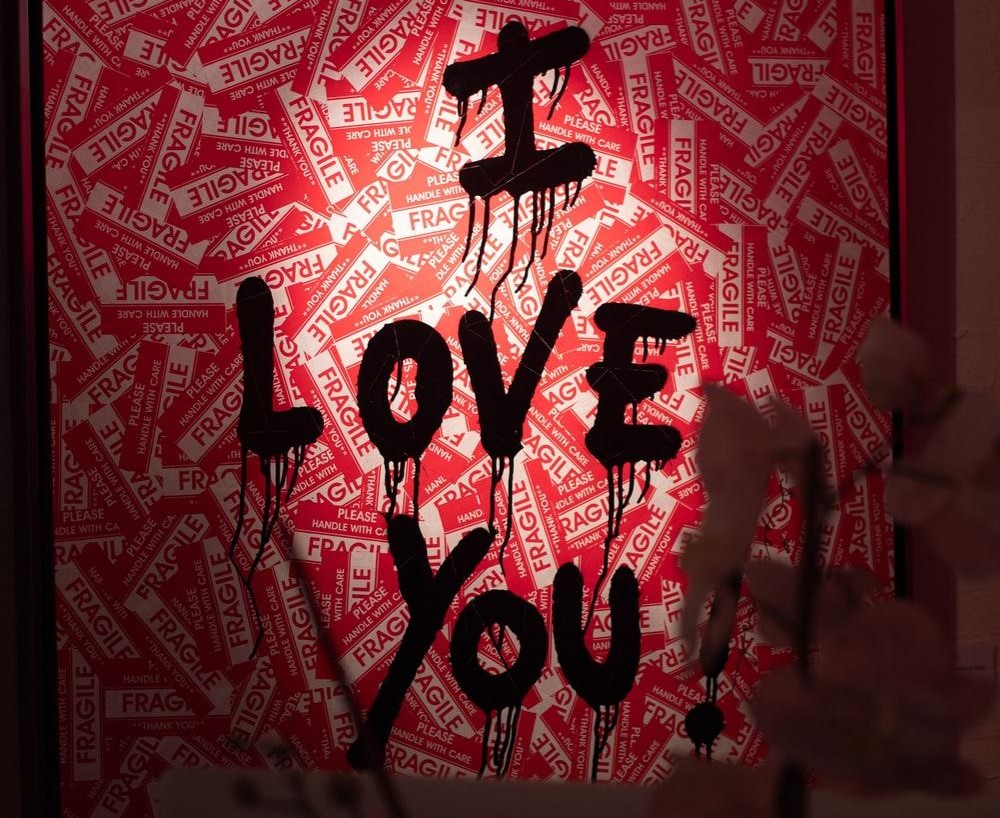 Photo by Jamie Fenn
Some word artists use words in a simple and understated way, but not Mel Bochner. This artist is known for his bold and text-heavy works of art.
They are great for bringing together a wide range of words and concepts. Most of them are completely covered in words, making them ideal for all kinds of projects. You can enjoy taking a moment to pause, read, and truly process these works of art. They are built around presenting certain sentiments in the best possible way.
Plenty of word artists also practice other types of art. Anastasia Klose is an artist who makes a lot of different amazing styles of art, but it doesn't mean that she's any less committed to more traditional styles too. Her art can vary drastically from one piece to the next.
She is known for making sometimes playful and educational works of art that make it possible for her to share important messages. Her work can shift from refined to unrefined from piece to piece. At the end of the day, she is an incredibly talent word artist who does an excellent job of bringing her visions to life. You will love the time and energy that goes into her pieces of art. They are truly something to marvel at.
This is one controversial member in the text artists' community, not because of the artist himself. Instead, the controversy is largely built around the art that he creates. This artist does a great job of making art that will absolutely catch everyone's eye, but not always in the best light. For those who are easily offended, artwork by Wayne White should be avoided at all costs.
He is known to say extreme things and include quite a bit of profanity depending on the art piece. While most grown adults don't consider this to be a problem, it does cause some people to take pause with this artist. However, whether you like what he has to say or not, there is no denying his talent. Wayne White does an excellent job of making beautiful creations that certainly pack a punch. If the point of art is to make people talk, White does truly great work.
Conclusion
Great art comes in all shapes and sizes. Sometimes it's pictures, it's symbols, or it's words. At the end of the day, it is a matter of creating something great. These artists all set out to say something. Not just with words, but in general.
The reality is that they put in the time, though, and effort to make it work. These amazing word artists are not just successful because of whoa they have to say. They are successful because they know how to bring their visions to fruition and they do it very well.
Who is your favorite artist from this list?