There are a lot of incredible and inexpensive sharpie art ideas you can make. It is not just cheap but fun and easy. Whatever kind of sharpie art you are trying to create, decorate your house, work on your wardrobe, create some simple crafts, or even work on your nails. Sharpie art is being used in all of these fields and can help you get creative when you are bored or need something.
Make your whole house colorful and not only create some arts but create a rainbow in your rooms. Work with your kids in their room or create crafty projects with them. You don't have to roam through different stores and easily get your colorful sharpie pens, even at the dollar store.
What type of art can you make with Sharpies?
You can create any kind of art you want with sharpies. Imagination is your limit, and you can decorate absolutely anything you want. You can create sharpie art on your tables, clothes, fridge, walls, chairs, utensils, bottles, bags, glasses, glasses, pouches, shoes, or anything else that you can think of.
Just whip out the design you want to create, sketch it out a little bit, and get creative. You can also create some spectacular arts on the canvas and hang them on the walls. Don't let anything stop you from playing with the colors at an affordable price for everyone.
I'm going to dive into many art ideas you can make with sharpies right now.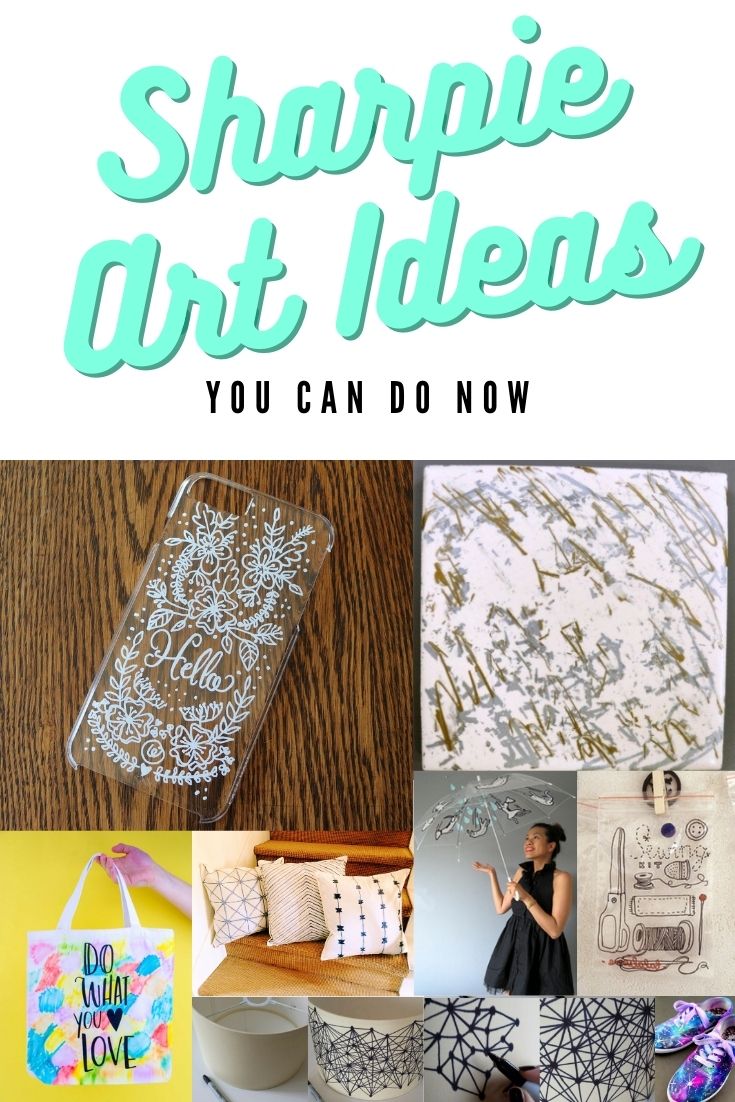 Plastic seal bags

Sharpie art is easy to create, and you can show your creativity anywhere. Grab on some plastic bags and get creative with them. Draw the pictures you want on it to store food or write some little messages for your kids at lunch.
You can decorate these plastic seal bags for Halloween as well. Make the designs you like on them and start handing them out to all the trick or treaters.
DIY Instructions: Babalisme
Dinnerware

This is one of the most famous ways to show your sharpie art. Grab on some plates or dinnerware from the store and show your creativity on it. The dinnerware can be simply plain or colored, and you can create your designs on it then.
You can write on your mugs, draw the polka dots, or even paint them using your sharpies. The possibilities are limitless as long as you believe.
DIY Instructions: The Sweetest Occasion
Coasters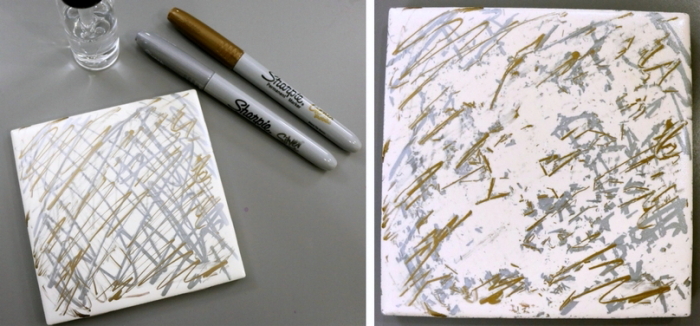 For every art lover, this is a simple and inexpensive way of showing their creativity. All you have to do is use some rubbing alcohol to add the liquid effect, and your piece of art will be ready. You can hang it on the walls, write some special message on it and use it as a gift or
You can let your kids design with you and let them get creative as well. Let them create their own, and soon, they will start using it too.
DIY Instructions: The Crafty Blog Stalker
Tote bags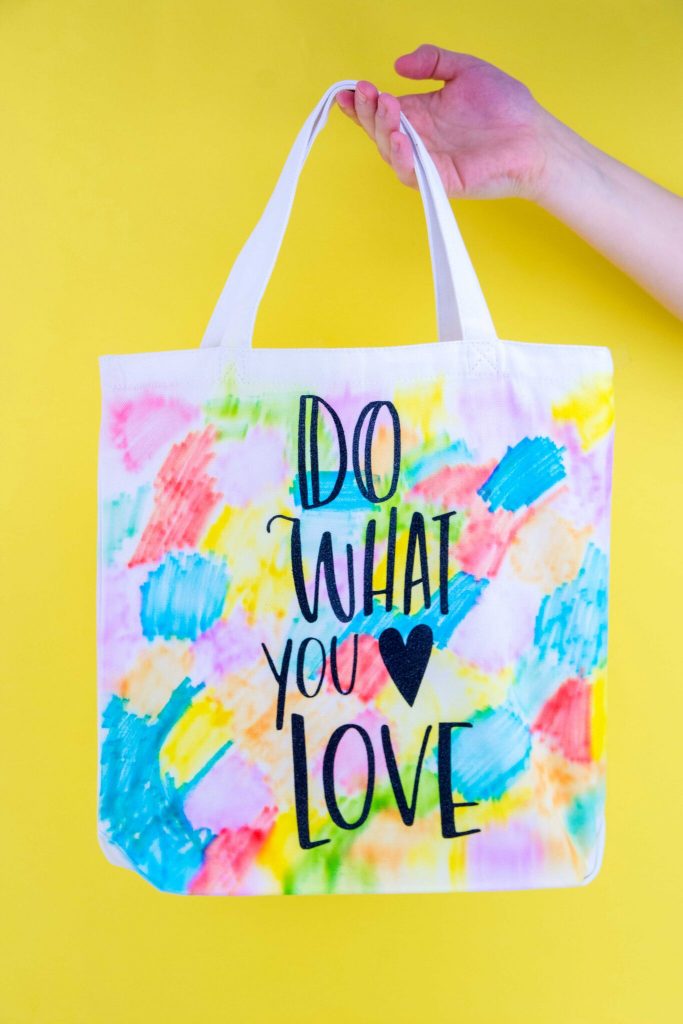 Tote bags are not just environmentally friendly but are easier to use as well. You don't have to stick to the mainstream designs available in the market anymore or pay a lot of money for good designs. Simply grab a plain tote bag and get creative on it.
You can draw shapes, add in colors, or do absolutely anything that you want. You can use this bag on your every supply run or store your art supplies in it. Design it, fill it up, and hang it anywhere you want.
DIY Instructions: A Little Craft In Your Day
Wallet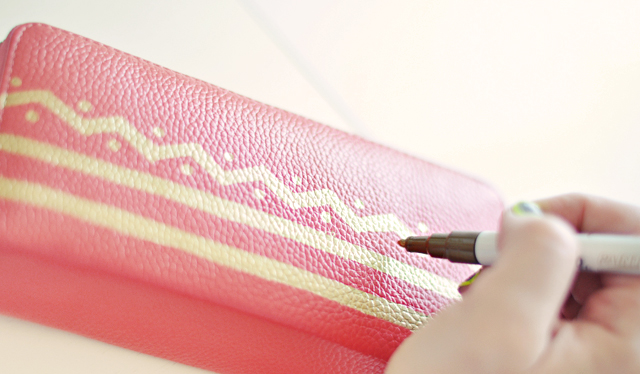 If you are tired of using old wallets and cannot afford something fancy or branded, then all you need is a cheap wallet from any store and a sharpie. With some simple design inspired by the other designer bags, you can make your look like a designer bag.
Don't spend a lot of money on things you can easily create at home. Spend smart, not a lot.
DIY Instructions: Love Maegan
Wallpaper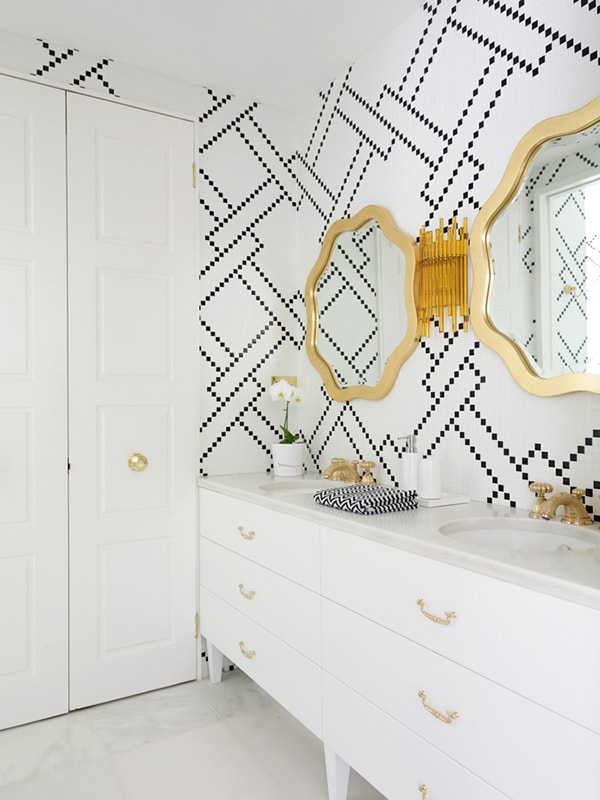 Your creativity is boundless, and it cannot be contained by walls. If the walls do try to contain you, you can show your creativity even on them. Creating a wallpaper with a sharpie is very easy. Just grab the colors that you want to use on your walls. Pick out a design that you think will look best, and get started.
Don't just save money but personalize your own home completely. Let your kids pick out what they want for their room, and let them help you with the process.
It is preferred to use patterns when working with sharpies as they are easier to create. But if you are already an art expert, then you can make any sharpie art on your walls that you want. Don't limit your kids by saying avoid writing on the wall but show them the correct way to do it.
DIY Instructions: Cuckoo 4 Design
Gift wrappers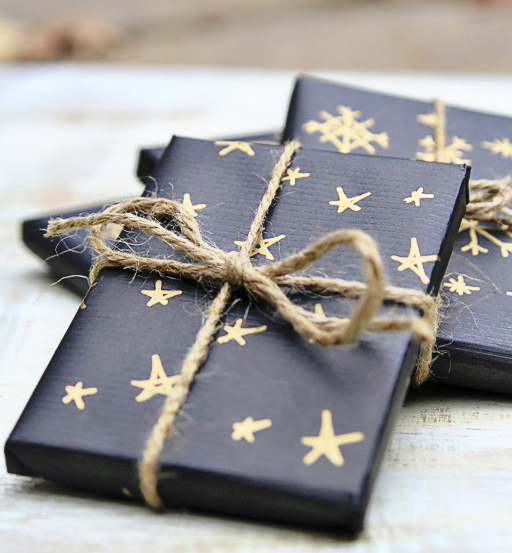 Gifts are mostly for people's love and value in their lives. When giving out the gifts, we make sure we have what the other person will love and value. We invest a lot of time, thoughts, and efforts into selecting a gift for our loved ones.
On every holiday, you try to make your gifts stand out, and there is nothing better than a gift that has been not just selected personally but wrapped and designed as well. Make your gift wrappers by adding the designs you love and think the other person will love. Add in small quotes on the paper or just write their names personalized.
DIY Instructions: Lil Blue Boo
Umbrellas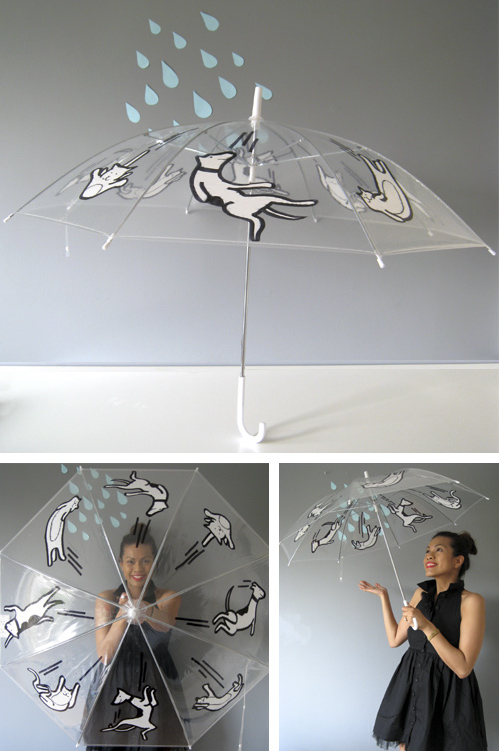 Rainy weather is the favorite of almost all people. When the sky starts to pour rain down on us, it is magical, and you can add more magic to a rainy day by creating your custom umbrellas. Create the little cartoons on your kid's umbrellas to make them stand out and make yours classy yet creative.
Use a transparent umbrella if you can for this project.
DIY Instructions: Paper Plate and Plane
Throw pillows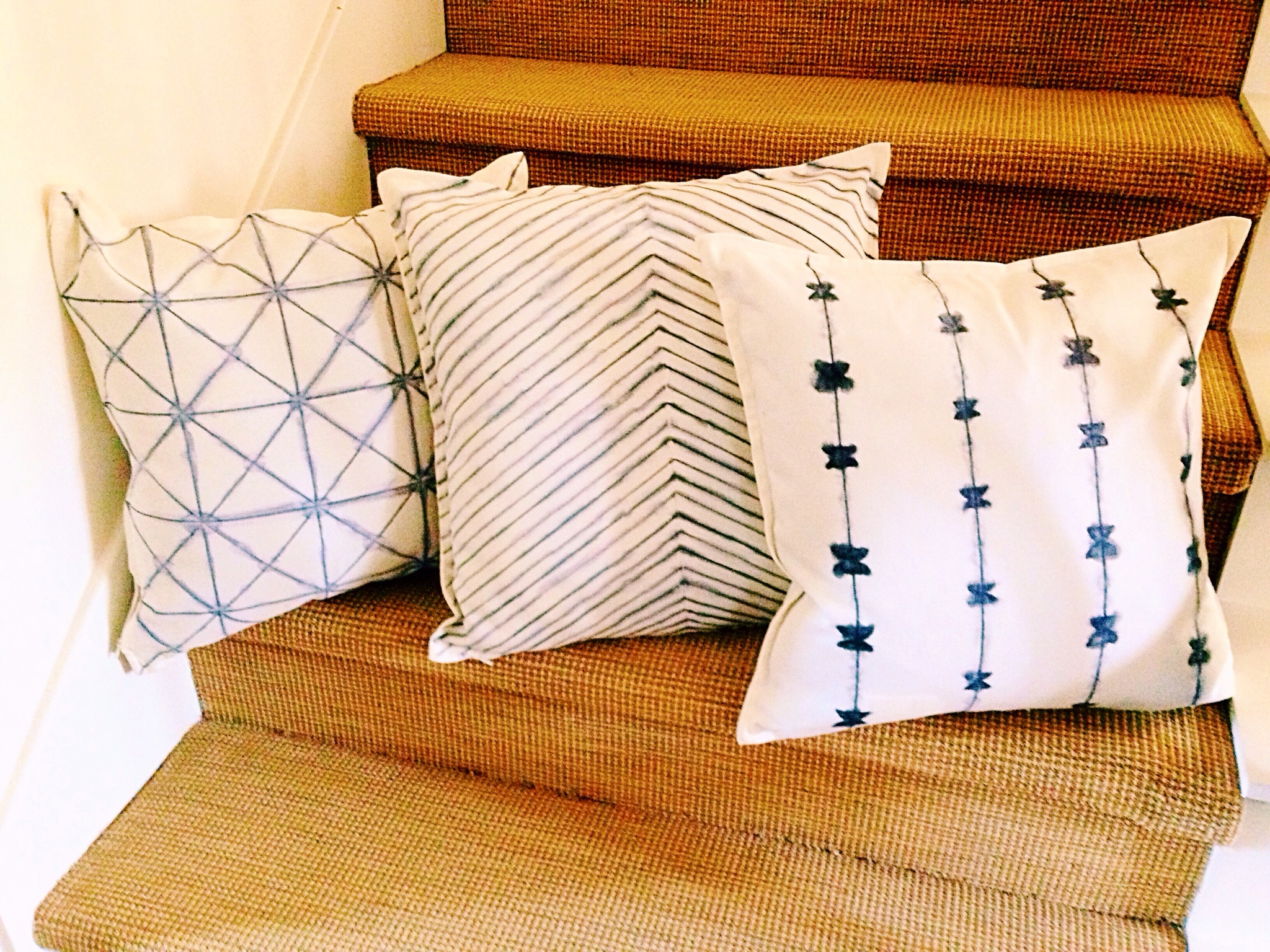 Who doesn't love a lot of throw pillows on their bed and their couches? They are comfy, stylish, and add in the cozy vibe in your rooms. A lot of them can cost you a lot if you are trying to buy something fancier.
You don't have to buy anything fancy anymore and can buy anything and make it fancier yourself. Buy some plain throw pills and design the designs using sharpies on it. Use some rubbing alcohol if you want a little runny or flowy art, or just using the normal sharpies will create the perfect art for you.
DIY Instructions: Spoonful of Pretty
Lampshade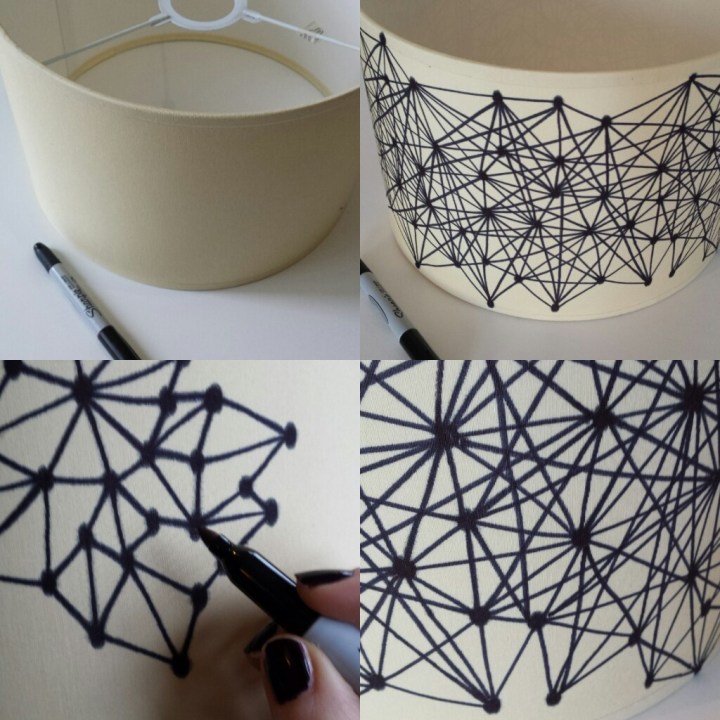 Lamps add a cozy vibe to your room and make it look fancier. They are not just sources of light, but they make everything look better in that low light. The lampshades are very important, and you can easily create them yourself now.
Don't buy the branded lampshades that just display the brand's name all the time as a lampshade. Write your message or a few words that you want to remember all the time. Add a cute line on your kid's lamps to let them remember that you love them.
DIY Instructions: Makery
Shoes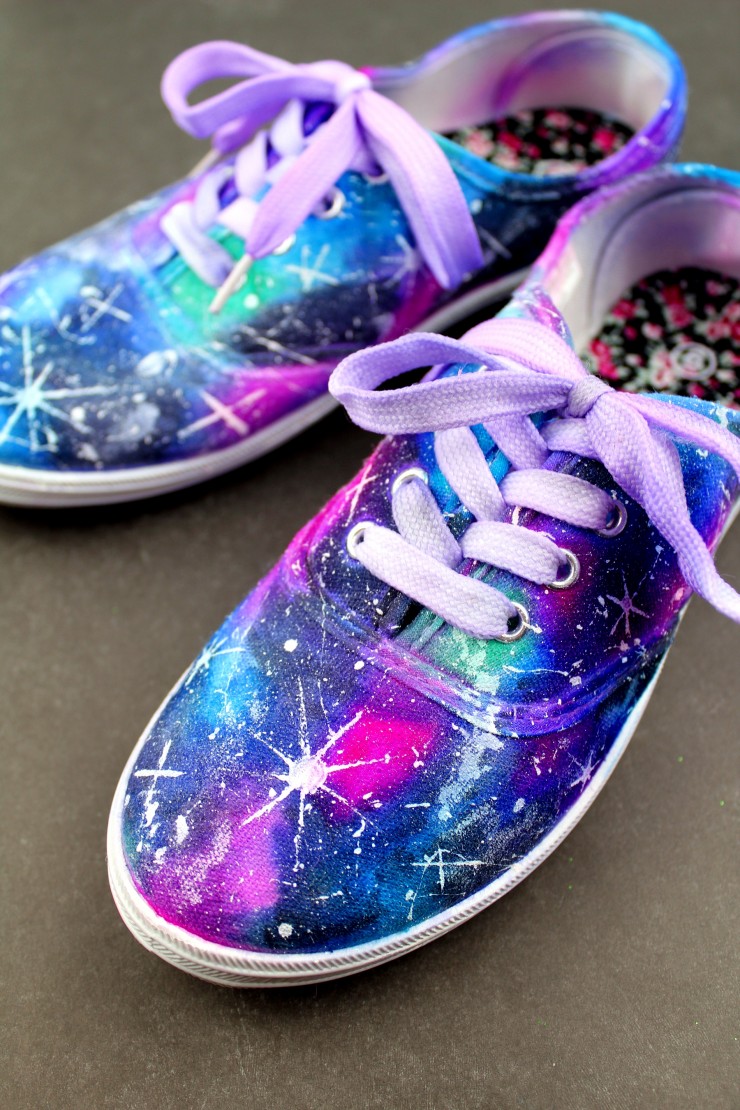 Do you ever see a specific design of shoes and wished you could have them too? You can now use sharpies. One of the most famous designs for shoes using sharpie art is galaxy designs. You can practically create a whole galaxy effect on your shoes and feel out of this world.
They are the most in style these days, and I personally love them. If you are trying on new things with sharpies, this is a must-do project. They will be not only loved by your kids, but all the teenagers are crazy for them as well.
DIY Instructions: Frugal Mom Eh
Phone case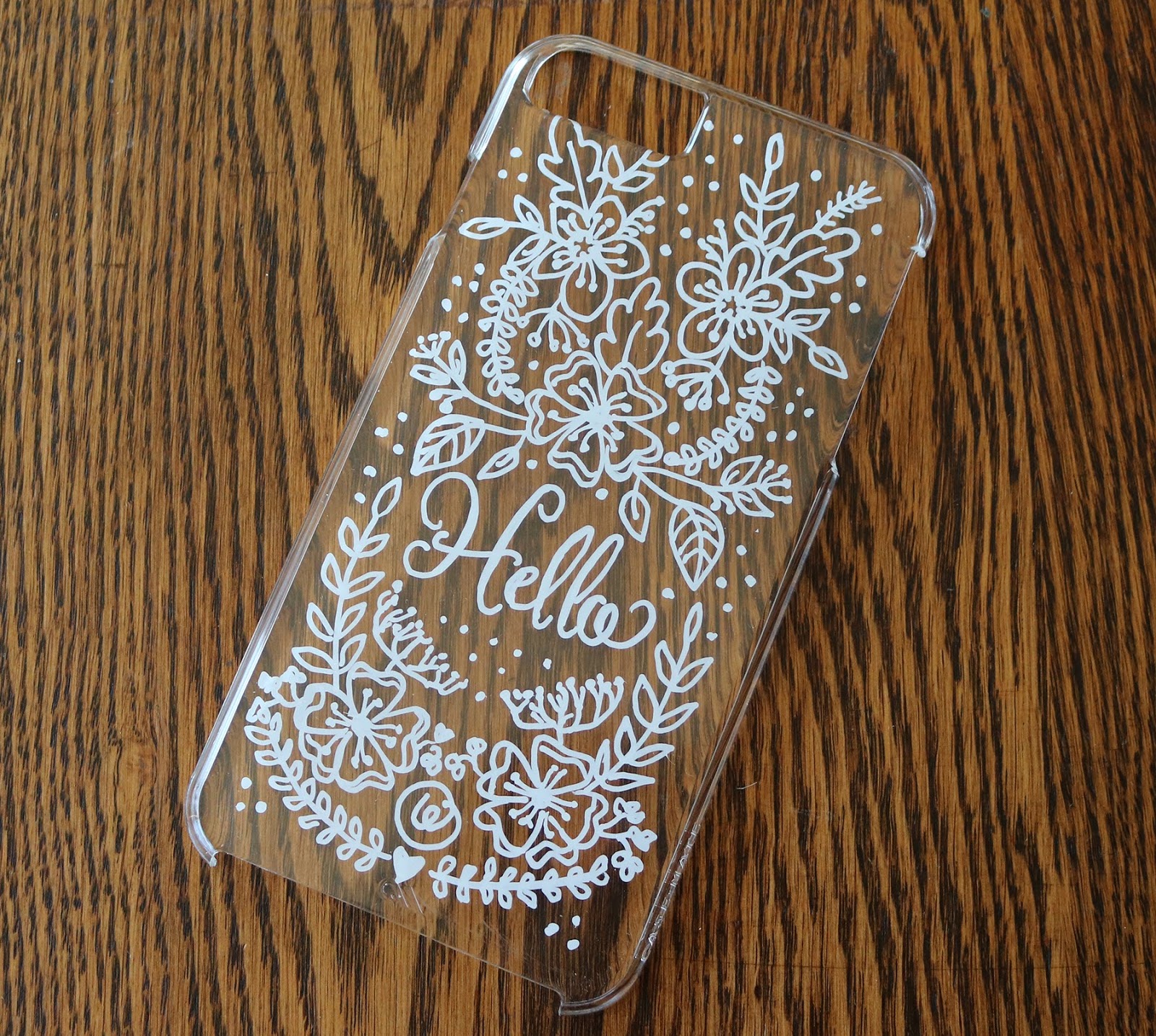 Cannot find a phone case that you love? You can create one now. Grab a simple plain phone case and draw up a design on a paper that you want to copy on it. It is preferred to always draw the design first on the paper before copying it on your actual phone case.
This will help you get an idea of what you are trying to achieve and what it will look like when it has been produced. It is cost-effective and lets you enjoy something you love and want.
DIY Instructions: Loriee Everitt Studio
Are Sharpies actually good for art?
If you are still having doubts about whether or not sharpie art is a good way to get creative, then the answer is yes. They are not just a good, but an excellent form of creating art. Nothing in your room or life will be boring again once you get your hands on the sharpies.
You can start creating anything you want whenever you want and wherever you want. Add the colors of life to everything and show your creativity. You don't only have to be limited to the pieces of paper, but the whole world becomes your canvas once you start working with sharpies.
From a simple piece of clothing to the dinner sets you had started regretting getting, everything can be brought back to life. Add the colors to your walls and make them a piece of art as well. They are better than the regular art supplies as they are limited to what you can create with them. Paint can only be used in a specific way, or it can stain or ruin your products.
On the other hand, sharpies are a universal source of creating arts. Decorate your whole life with just a simple box of Sharpie pens.
Sharpie art ideas you can do on a canvas
Sharpie ideas are not just limited to the paper, but you can create a lot of arts anywhere. Two of the most famous ways of creating sharpie art on canvas are:
Marker painting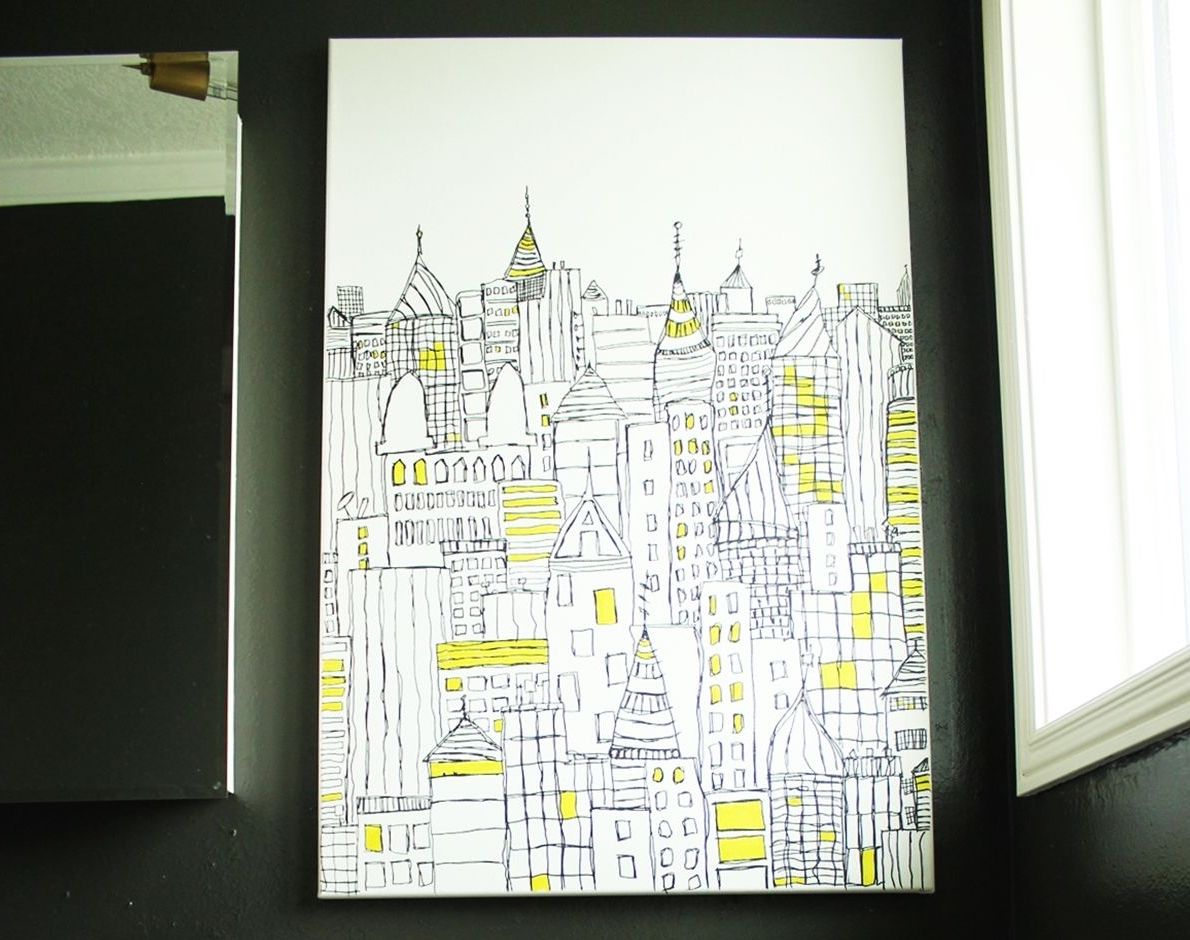 As sharpies are markers, it is quite obvious that you can create the art on the canvas using just the markers. You can sketch out a drawing and paint it over using the sharpies, or you can directly use the markers and create your sharpie art.
DIY Instructions: Home Edit
Flowy paintings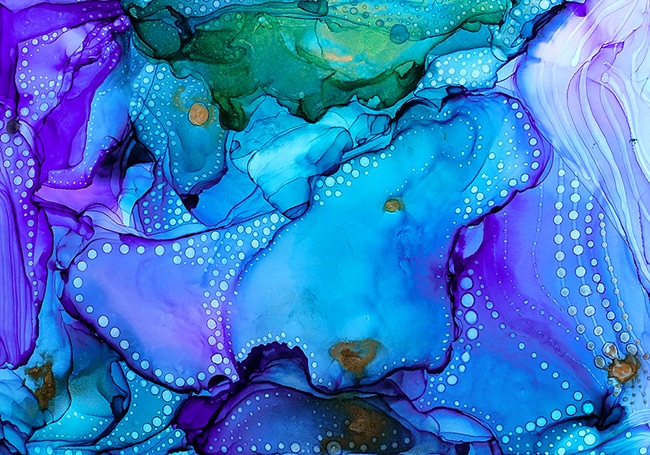 If you don't want to go the traditional way, you can try the flowy paintings. All that you need is some rubbing alcohol, and your art will look out of this world. You can apply the alcohol in small amounts using a bug or some cotton or just throw it on the canvas to get a clearer and more prominent effect.
DIY Instructions: Acrylgiessen
Sharpie art ideas you can do on t-shirts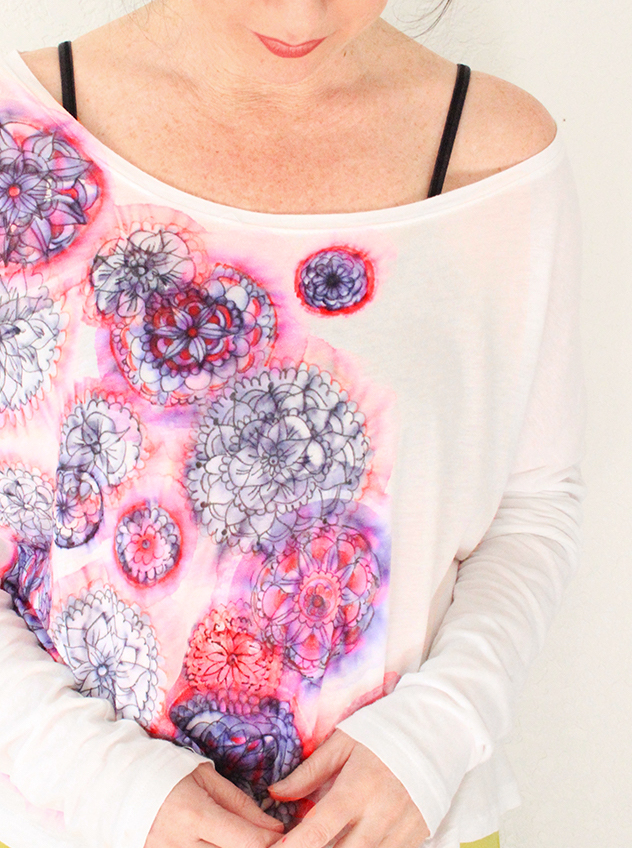 Sharpie art ideas on t-shirts are getting viral now. More and more people are using their regular t-shirts to create a new style. One of the most famous styles is the snakeskin style. It only takes almost 2 to 3 sharpies of your choice, and you can create the snakeskin on your any t-shirt. It makes an amazing gift for people who love t-shirts.
You can add more style to the t-shirts by using rubbing alcohol on it. After you have drawn some patterns or just moved some markers on your shirt, you can use the rubbing alcohol on it or dip the whole shirt in some to create the effects. It will help you reach the effects you want, giving you a new shirt without making it a lot of work for you.
It is always preferred to use a white shirt for this purpose. The other colored t-shirt might not have the same effect of colors on them.
DIY Instructions: Alisa Burke
Conclusion
Making art with sharpies is fun and a good way to represent your artistic side. If you are not so familiar with the arts and are just getting started, you can just pick one of our art ideas and get started with it right away.
It can be your clothes, your shoes or any other thing that you want. Try to practice the art once on a paper before you implement it on your items. You can do these projects alone or with your kids to increase their productivity as well.
Other Featured Topics to Help You