Are you looking for a desktop to help you create digital art? Did you know not all are made for digital drawing; at least not for professional artists. Oftentimes, many artists are faced with the problem of identifying the best computers for digital art.
I am here to help you with everything you should know about the PCs and Macs that best support your art.
We shall look at some amazing computers, but your personal preference will take the upper hand.
A perfect desktop for artists has a nice balance between performance, value, and design.
To help you further, it is safe to say that the best computer for digital art should be a powerful device. It must come with innovations that can support different aspects of your art, but also have the capacity to run different programs at the same time.
Computers with multi-core processors and high random access memory (RAM) help graphic designers with multi-tasking and are also fast.
Additionally, digital artists need computers with large storage units that can handle large projects. Now, let's explore deeper how you can determine the best computer for your digital work.
A solid digital art desktop will have high-end components in each of the major PC component slots.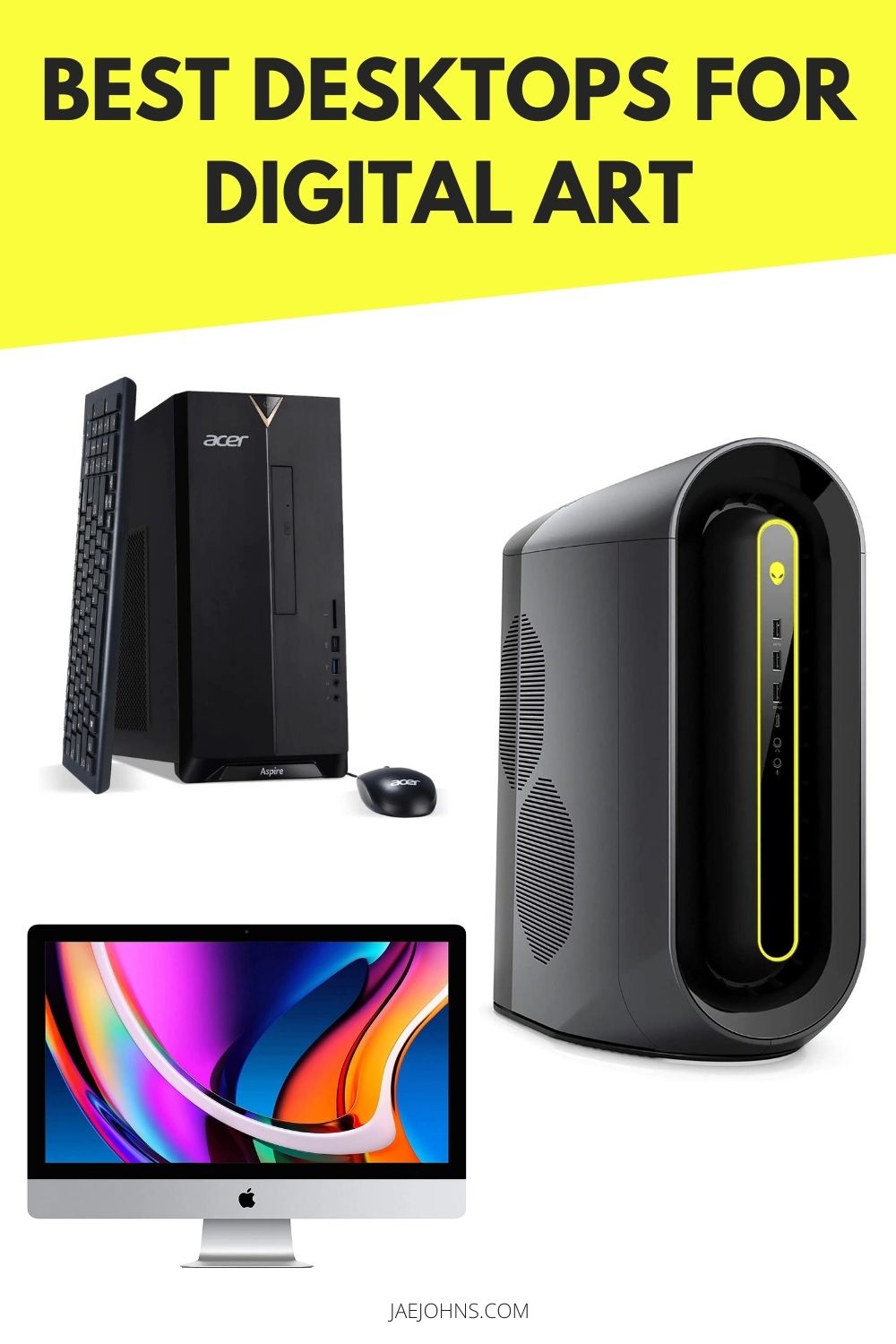 How to choose the best computer for digital art
When it comes to graphic designs, personal skills and efforts will be placed above your choice of computer.
The best computer for digital art will not do much for an individual who does not have the needed skills to operate it.
No matter the features it offers, the most sophisticated machines will produce crappy results if handled by a mere hobbyist.
On the other hand, talent and hard work will not go far if the artist is not using the right computer to support his work.
That is to say, in as much as skills come first, you need a powerful device that will support your creative tasks.
As a professional artist, you want to pick the best desktop computer for your work.
But, there's a reason you want to have a computer for graphic design instead of a laptop for digital art even though there are good drawing tablets out there.
You are right in this regard because laptops do not provide the same level of performance and durability that a desktop computer offers.
Generally, tablet computers are light and compact, and more expensive, but desktop PCs have more powerful components that enhance precision.
Before we proceed further, note that even though laptops are more expensive than PCs, the best desktop computers for digital arts do not come cheap.
Here are some of the things you should look out for when searching for one.
The Monitor
Some desktop computers come with only the tower.
If this turns out to be the case, you are the one to buy the monitor.
It is up to you to choose the right monitor that will be suitable for your design work.
The monitor you choose should be of high resolution. 4k resolution or more is ideal.
This will support your images and designs.
The best computer for digital artists will involve a good monitor, but these are often separate purchases.
If you are not here for fun; that is, if you are a professional artist, you want to go a step further.
You should consider getting a monitor with better tech offerings.
This could take more cash from your pocket, but it is essential for professional digital productions.
The GPU
The start of the best desktop computer for artists will look to its GPU.
You are not just looking for any computer; rather you want to have a computer suitable for digital artists.
You must pay attention to the GPU (Graphics Processing Unit).
Depending on how deep your pocket is, you should select a PC with the best GPU.
The GPU is an essential component of a computer that is meant for digital designs.
A computer with a good GPU will help you create images and graphics that display well on your monitor.
The Hard Drive
As a professional artist, you will be working with large files.
You don't want to lose your heavy files after putting much effort into the job.
You need a hard drive that is large enough to hold all your documents without losing any.
The CPU
The best desktop computers for artists looking for processing power will have a decent CPU.
The CPU (Central Processing Unit) of a computer works pretty much the same way the brain works in the human body.
As a digital artist, you will be working with intensive applications.
The processes can be highly demanding. In an artist's computer, you need a lot of power to render digital paintings and drawings smoothly.
The internal components of your computer's operating system will determine how seamless your work will be.
Pick a computer with a good processing unit.
The RAM
The RAM (Random Access Memory) of your computer determines how fast your device will run.
When purchasing a desktop for artists, it's an important consideration, although almost all Artist PC desktops come with an ample amount.
It will also determine the machine's capacity to process multiple applications without slowing down.
A computer with 16 GB of memory or more will allow your system to multi-task on high-resolution documents without having any issues.
The best computer for digital artists will almost always have a decent amount of RAM.
Again, computers with higher RAM could cost more, but you will be saved from heartbreaking experiences.
List of the best computers for digital art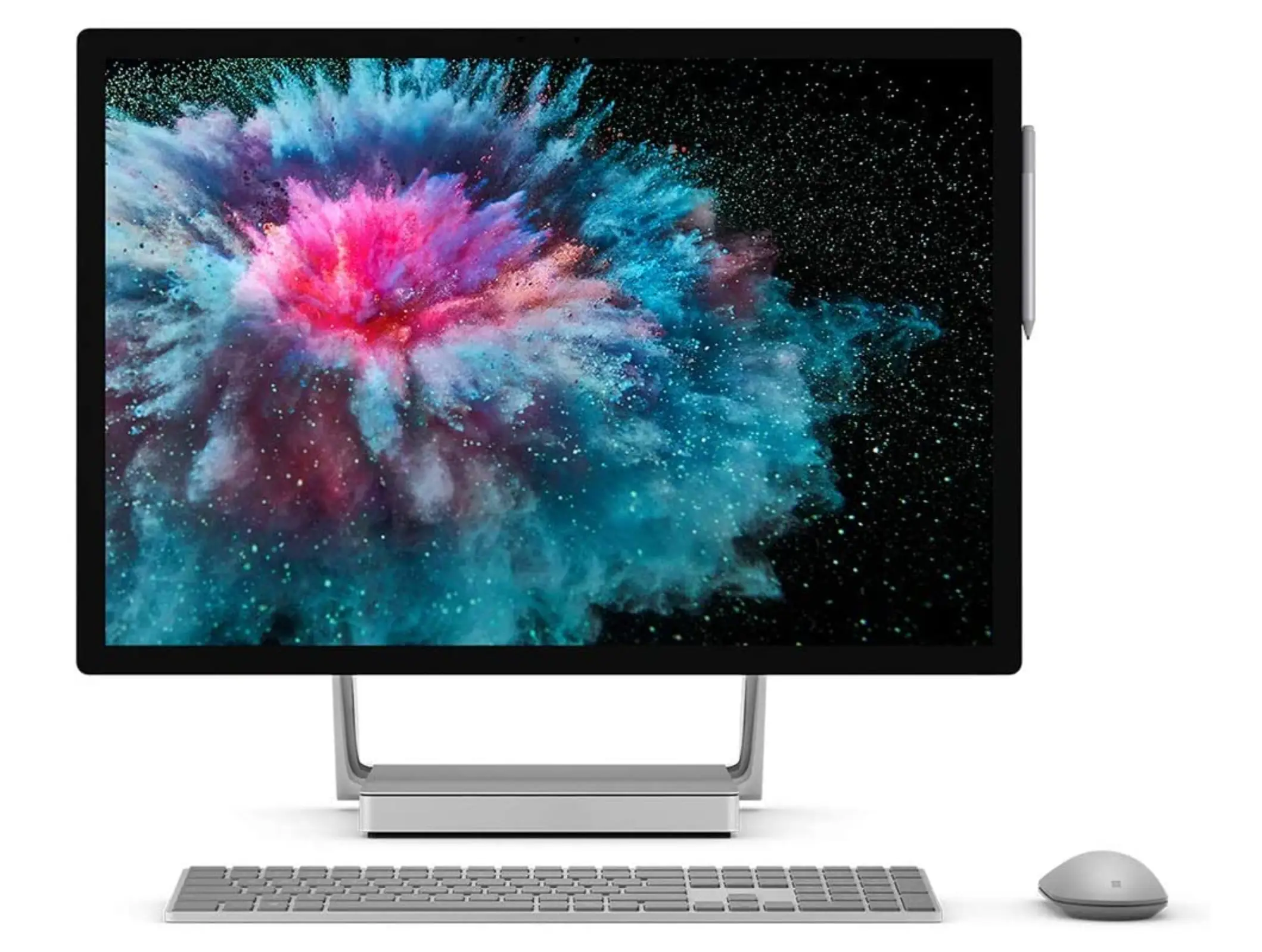 Now, we're taking a look at the best desktop computer for artists wanting a Windows device.
Microsoft Surface Studio 2 is a stylishly designed all-in-one PC that can help you create great digital designs.
This desktop computer comes with an improved Surface Pen that helps with complex digital drawing.
The surface studio 2 is perceived as a perfect alternative to Apple products while offering the convenience of regular Microsoft Windows.
This PC comes with a 28-inch, high-resolution, touch-screen display.
Built with a high processing power unit, this computer can run sophisticated high-grade software with ease.
Given the convenience offered by the touch-screen display, Surface Studio 2 can pass as an oversized graphics tablet.
Using the hinge at the back, you can lay it flat backward and you have before you a giant graphics tablet. You can use it for all kinds of complex designs.
Features
High-resolution 28-inch display (4,500 x 3,000)
13.5 million pixels of a true-to-life color touchscreen
10 point multi-touch
Intel Core i7-7820HQ CPU
Nvidia GeForce GPU, For Graphics
16GB – 32GB RAM
1TB – 2TB SSD Storage
Works in Studio Mode (at 20 degrees down) or in Desktop Mode (standing upright)
Read Also: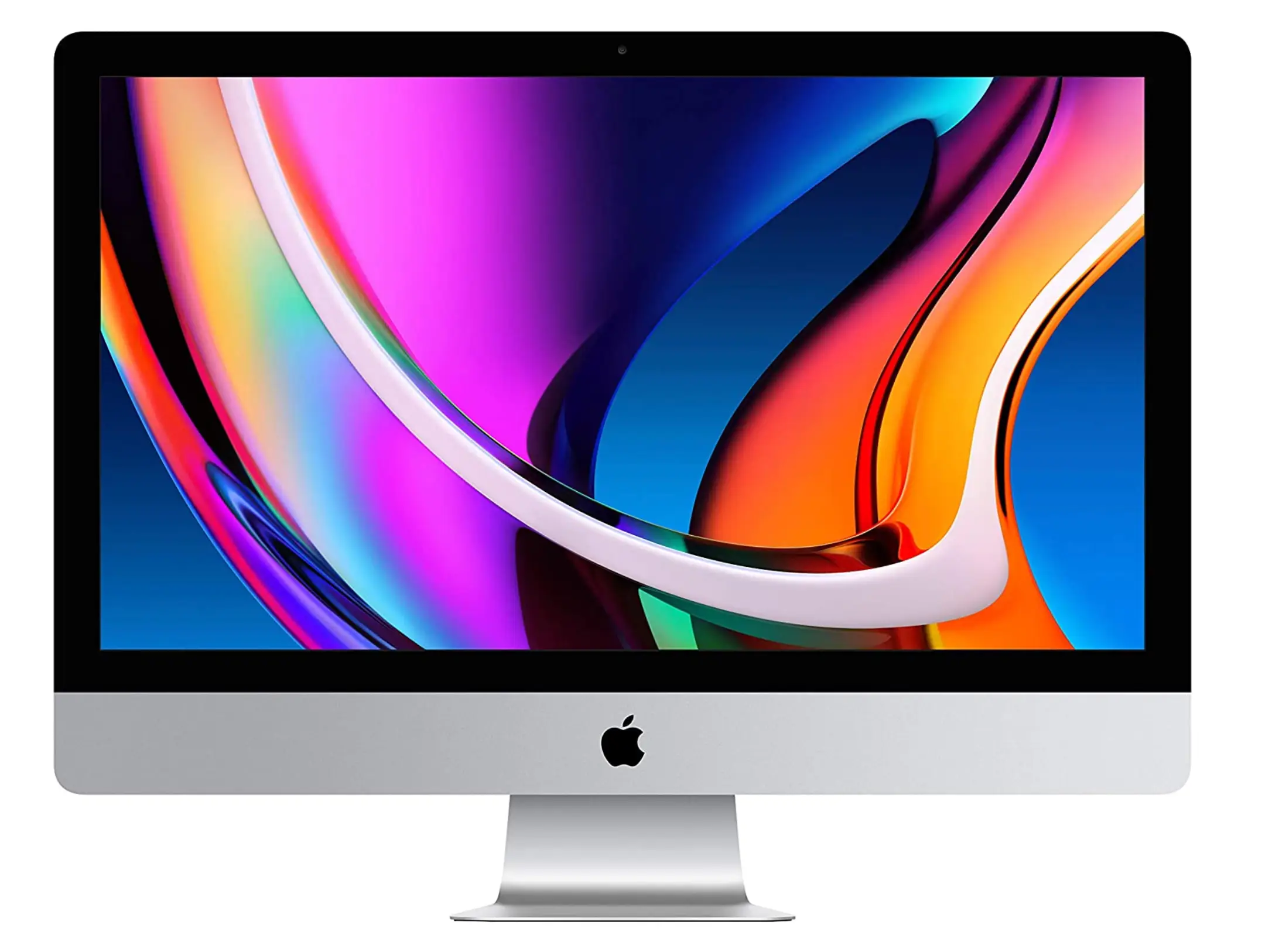 The Apple iMac 2020 27-inch computer is generally seen as the best computer for graphic design at the moment.
It's certainly one of the best desktop computers for artists on the market today.
It is beautifully designed. The machine comes with some powerful and innovative tools that make it suitable for digital arts.
The iMac 27-inch model comes with faster processors and graphics alongside larger memory and storage.
With these advanced features, you are allowed to bring your complex ideas to bear.
iMac 2020 is a choice machine fitted with improved and amazing features.
The audio and video components alongside the Retina 5k display make this PC an exceptionally great option for video editing.
Graphic designers find this Apple product particularly awesome because it has been updated with powerful 10th generation Intel Core processors.
It offers the user an option to run it with a 10-core CPU by Intel.
Like the above 24-inch, it could be the best PC for art.
The AMD Radeon Pro 5000 graphics cards are available on this model making it a great delight to professional artists.
The older models of iMac do not have this feature – they had been designed to function with an older version of graphics.
Features
10th-generation Intel Core i5 – i9 CPU
Mac Operating System
27-inch (diagonal) 5120 by 2880 Retina 5K display
AMD Radeon Pro 5300 – Radeon Pro 5700 XT Graphics
8GB – 128GB 2666MHz DDR4 RAM
8TB SSD
256GB Storage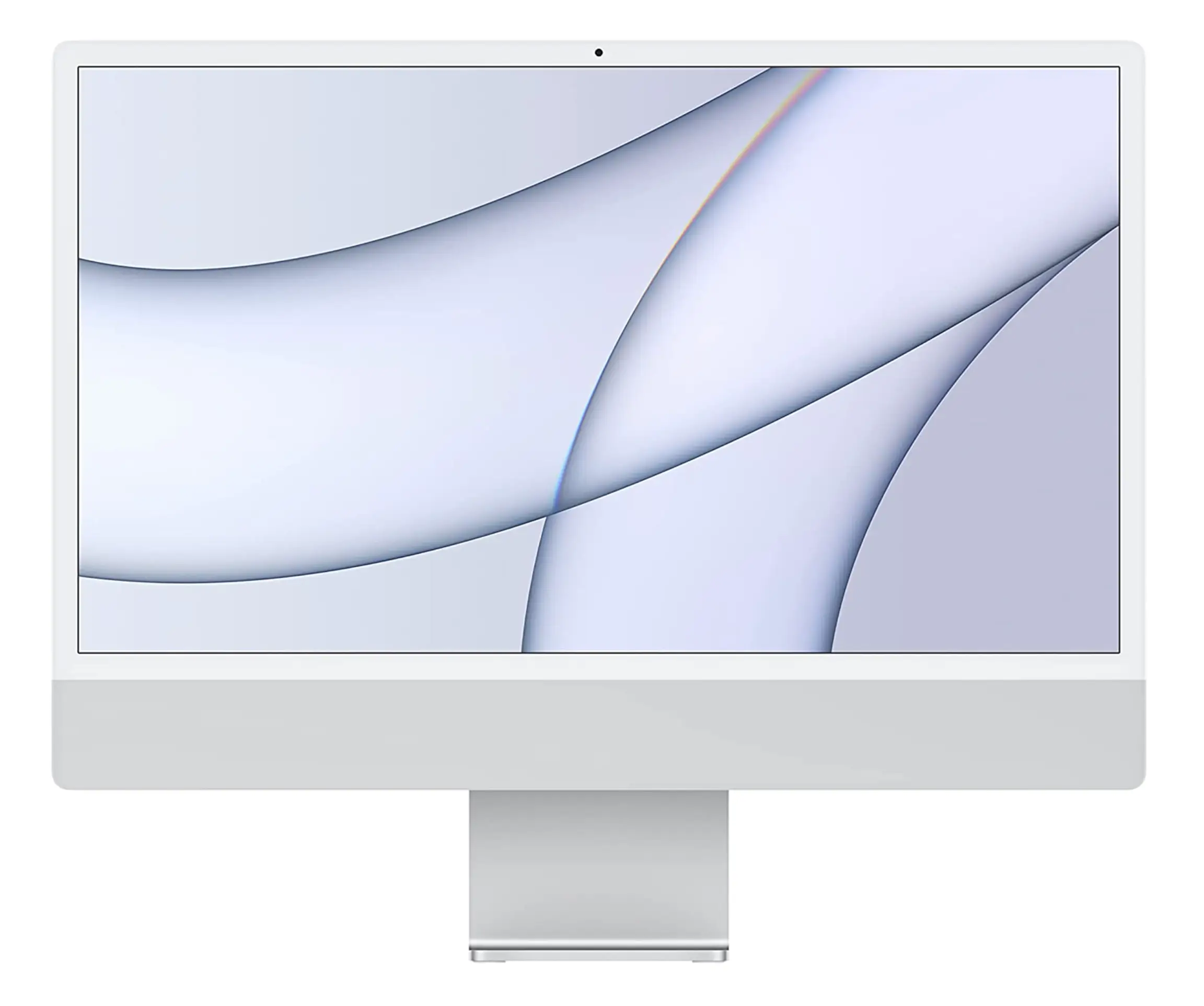 The new Apple iMac PC for 2021 is a total overhaul of the former version of the all-in-one desktop computer.
If you are looking for the best desktop computer for artists made by Apple, this has got to be one of the contenders.
It is brilliantly designed with a 24-inch screen size and the hardware now has a new look.
iMac 2021 is powered by Apple's M1 chip.
This feature is also found in some other Apple's new devices.
When looking for a PC for artists, you want some of the higher caliber components.
Notably, this computer uses an integrated graphics card and can run all kinds of apps for digital design.
This computer model is good for all levels of designers.
But if your work is more advanced, you may go for a computer with a defined graphics card.
Features
New design
Excellent display screen
24-inch 4.5K Retina display Screen
Apple M1 chip with 8‑core CPU
Integrated 7-core – 8-core GPU for Graphics
8GB – 16GB unified memory RAM
Up to 2TB Storage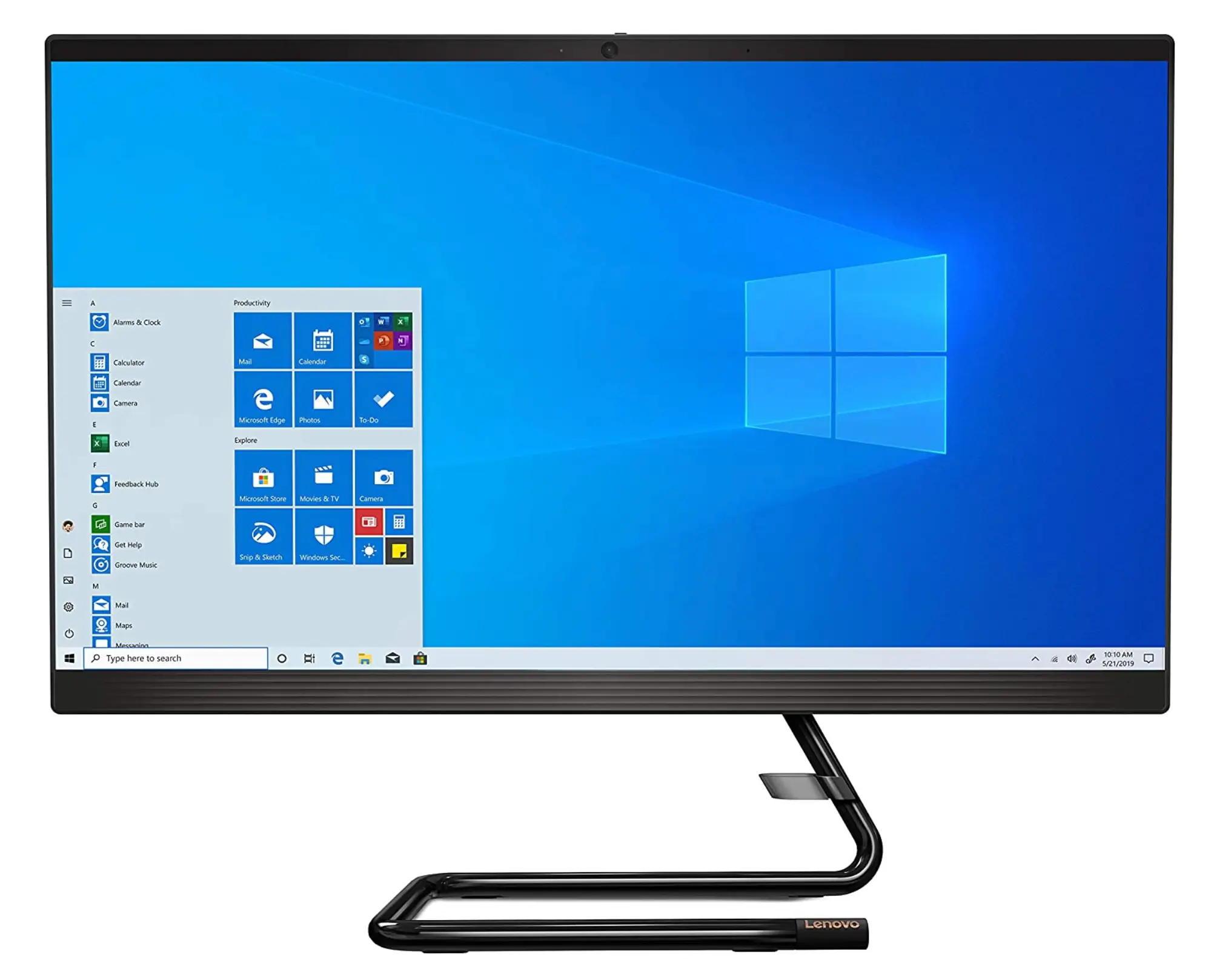 The best desktop computer for digital art should balance power and value. The Lenovo IdeaCentre AIO 3 is an amazing and budget-friendly desktop computer.
This PC is suitable for a designer seeking performance and affordability.
This machine is fast and easy to use.
The best PC for artists should be simple, sleek, and get you going on your art without a problem.
Among other exciting features, the IdeaCentre comes with multiple ports that can cater to all your external components for drawing.
Peripherals such as the keyboard, backup drive, and mouse can fit with ease.
Professional artists love machines that support multi-tasking; this computer does that.
IdeaCentre's all-in-one computer is powered by AMD Ryzen 5 4500U mobile processors matched with Radeon graphics.
With this machine, you can enjoy great views from the wide ranges provided by the FHD display.
An artist PC should be fast, effective, with good performance, and easy to use. You'll get all that and more with the IdeaCentre art PC.
This computer is super convenient for multiple experiences including entertainment, work, and video calls.
Features
AMD Ryzen 5 4500U CPU
Integrated AMD Radeon Graphics
8GB DDR4 RAM
128GB SSD Storage
PCIe NVMe
Stylish stand and base that allows you to save much-needed desk space
Adjustable display which helps to avoid light reflections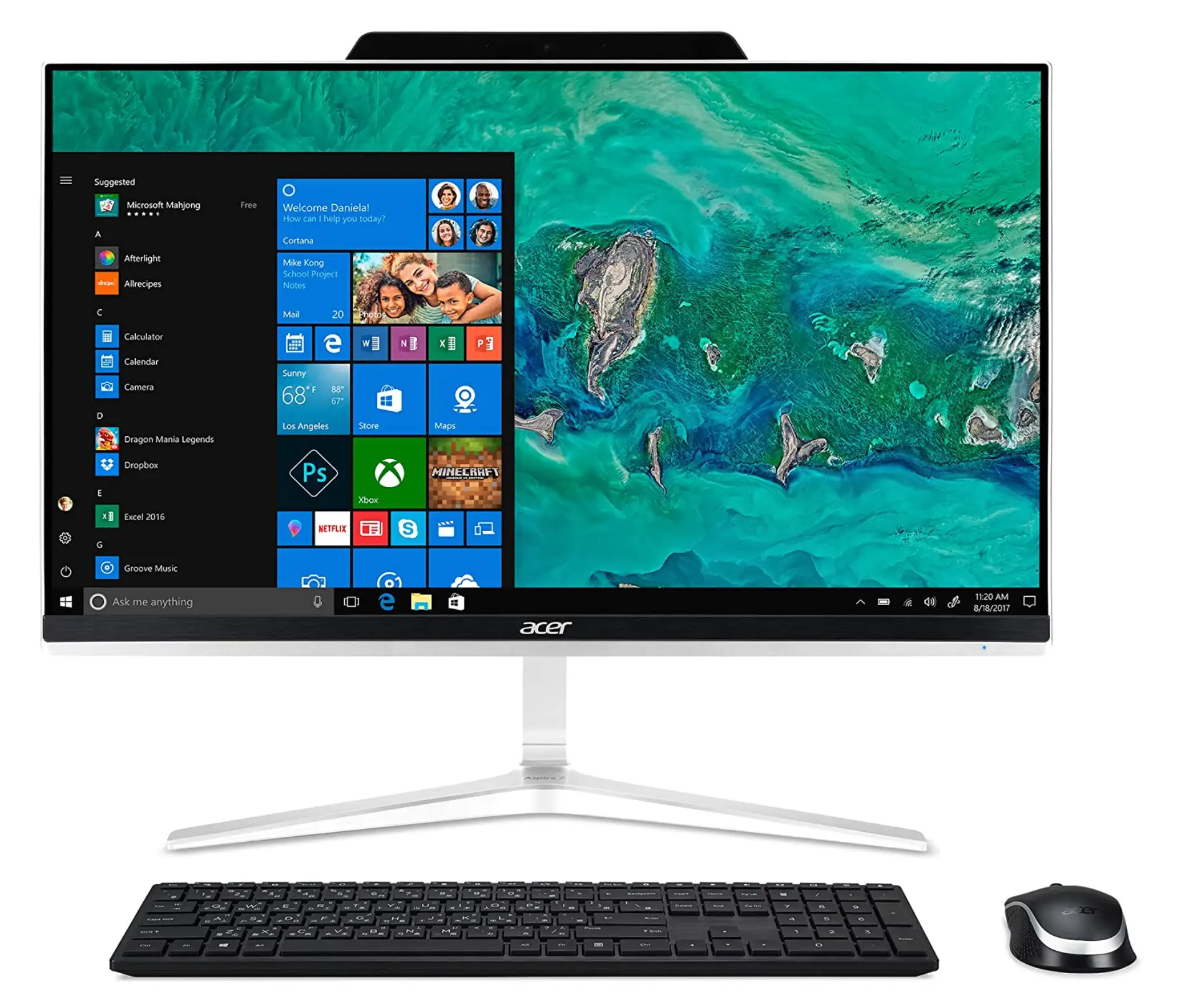 The Acer Aspire Z24 computer comes with a simple, but functional design making it super recommendable for upcoming graphic designers.
It may not be the best desktop for artists looking for top-of-the-line power, but it does offer great value.
This PC may not be a great fit for a professional artist but with its amazing features, great designs can be achieved.
Acer Aspire Z24 comes with a 9th Generation Intel Core i5 9400T processor.
The display on this PC provides good-looking images and the colors are well projected.
This dream PC is furnished with a Full HD Webcam and Dual Built-in Digital Microphones.
For peripherals, it comes with Wireless Keyboard and Mouse.
As an all-in-one package, it's on the list of the best computer for digital artist.
Acer Aspire Z24 is further equipped with innovative protective features that keep your eyes from strain during long hours of work.
The storage unit on this computer is also large enough to support graphic designers at different levels of their career advancement.
If you need a good artist desktop on a budget, this may be the one for you.
Features
Full HD Widescreen LED Back-lit Display
Windows 10 Home OS
9th Generation Intel Core i5-9400T CPU
Intel UHD Graphics 630
12GB RAM
512GB SDD Storage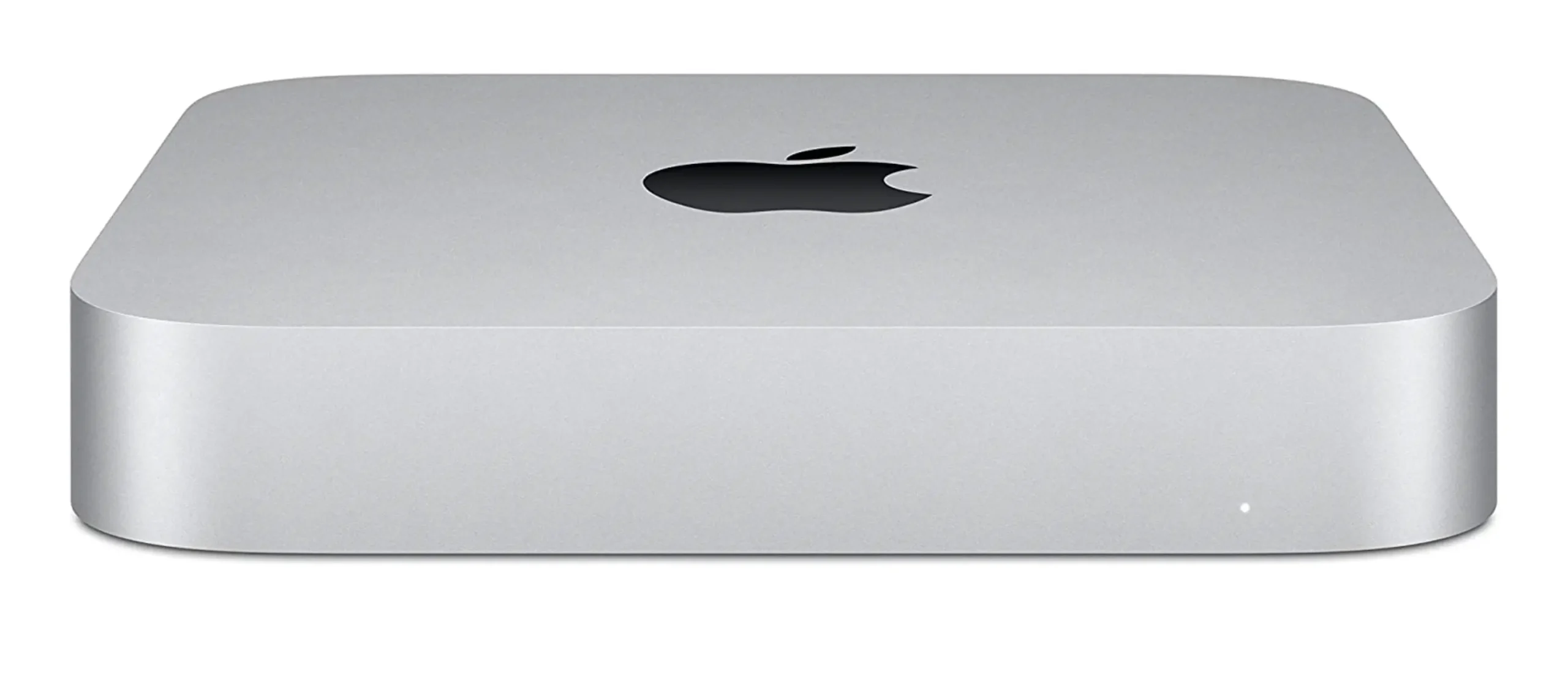 The Apple Mac mini M1, 2020 is a brilliantly designed desktop computer that is compact and also great for graphic designs.
The performance is super amazing and the new M1 hardware offers great potential.
The best desktop computer for digital art can also look to elegance and compactness as traits, plus value.
The innovative M1 chip, designed by Apple, provides outstanding and exciting performance.
The Apple Mac has been completely overhauled with striking features that allow the machine to handle versatile tasks.
This PC is more budget-friendly than the iMac already mentioned, but both Apple products run on the same hardware.
Despite the notable price difference, the two PCs share similar functions making it ideal for an artist working with a low budget.
So, if you're looking for a solid desktop computer for artists, the mini is worth a look.
Four expansion ports at the back of this computer make provision for either USB or Thunderbolt external storage. HDMI 2.0 is also available to simultaneously support double displays.
Features
Mac Operating System
Apple M1 chip CPU
Integrated 8-core Graphics
8GB – 64GB unified memory (Ram Memory Installed Size 16 GB)
256GB – 2TB SSD Storage
Dimensions (W x D x H) – 19.7 x 19.7 x 3.6 cm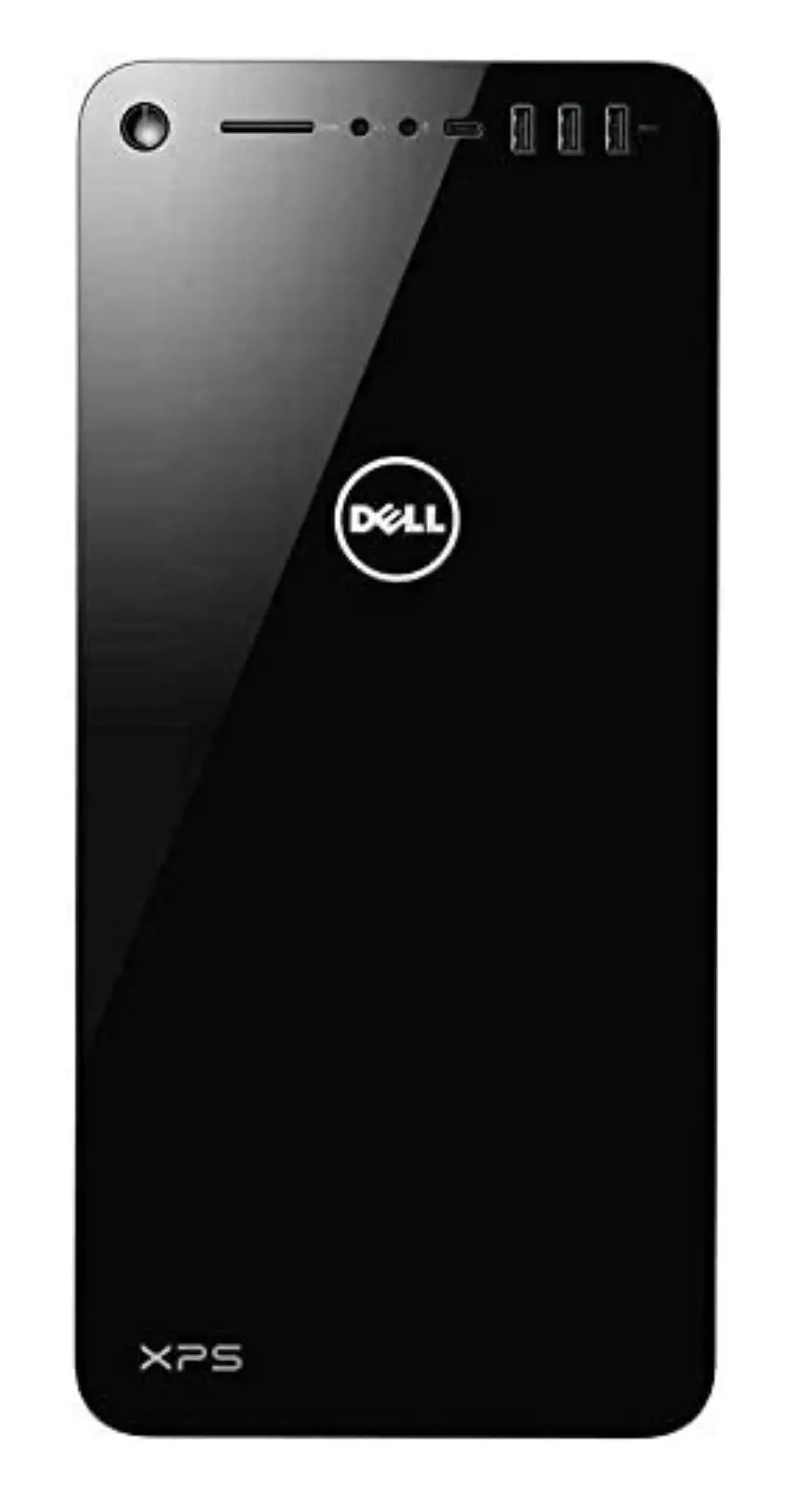 The Dell XPS 8930 is one of the best customizable computers for graphic design.
It comes with a beautifully designed tower that allows the machine to fit into your home space or office setting.
The tower on this computer is firm and silent.
It could be the best computer for digital artists looking for just a solid balance of performance and value.
The manufacturer's keen observation of audio limits on their products ensures the noise emission doesn't go beyond whisper level.
Thermally controlled fans allow this Dell product to be shielded from distractive noise just like the producer's other devices.
This feature had been expertly developed and integrated to make sure the systems remain silent even at maximum load.
The best PC for artists should have a good CPU, GPU, and other stats for a good price, which this accomplishes.
Dell XPS 8930 Tower Desktop is equipped with the latest 9th generation processors and high-performance graphics.
The higher cores provide enhanced performance such that you can multi-task and operate multiple applications without causing a slow-down in the system.
It also means that this device can function at the same pace as your productions.
You have enough power to speed up your rigorous digital art projects. All things considered, this is a great desktop for artists.
Features
Windows 10 Pro
9th Generation Intel i7-9700 Processor (CPU)
Intel UHD Graphics 630
64GB RAM
2TB SDD + 2TB HDD
5.1 Channel Audio that is integrated and comes with Waves MaxxAudio Pro
Laser Mouse & Wired Keyboard
Monitor Not Included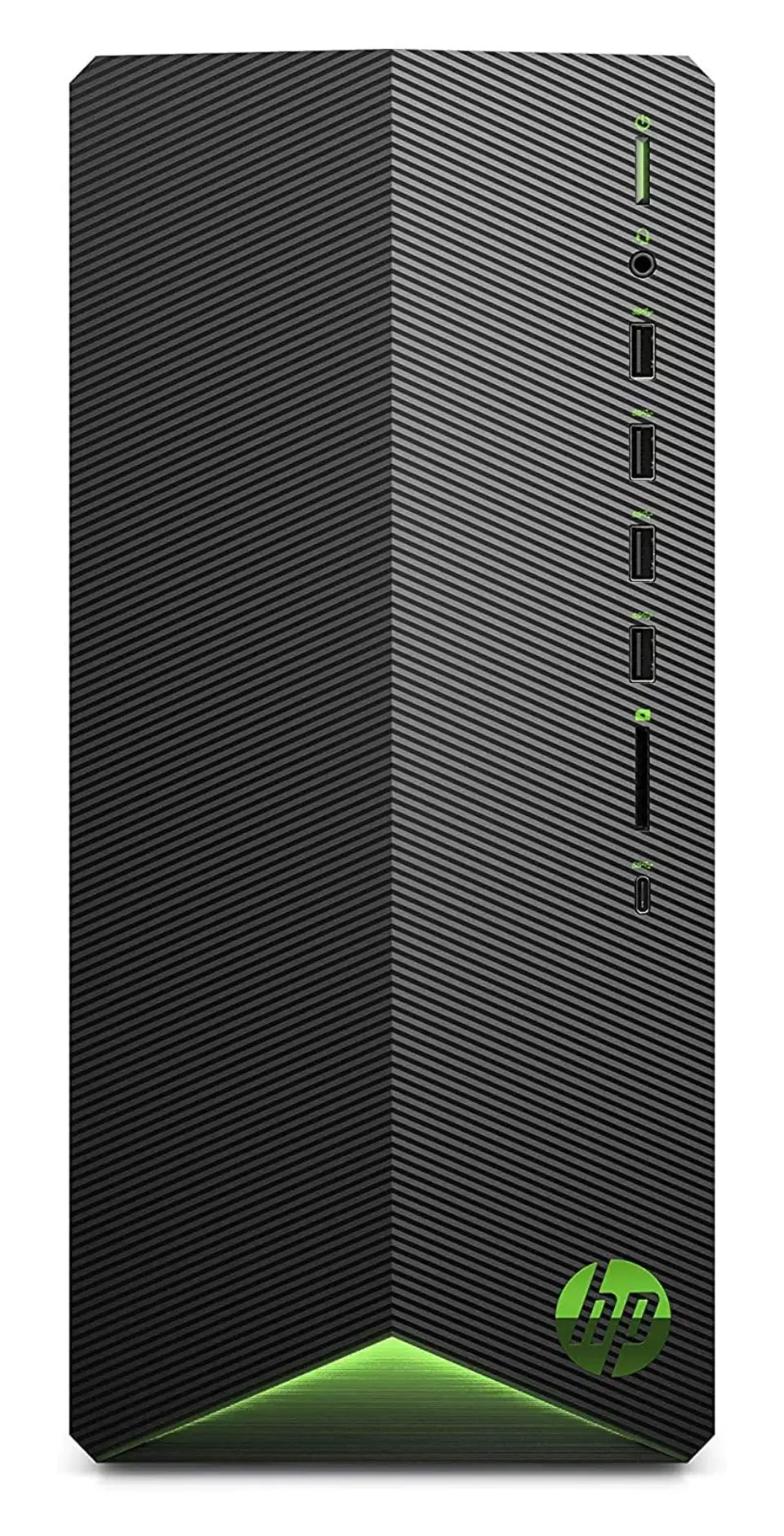 The HP Pavilion Gaming Desktop is not only beautifully designed; it also comes with great features.
This is the best desktop computer for digital art on our list when it comes to sheer power.
This is the best gaming computer for graphic design in the market.
If you are looking for a PC for digital art and gaming, this is one of the better well-rounded choices on our list.
Also, this model can be a top pick for a would-be first-time owner of a graphic design computer.
Pavilion Gaming Desktop computer comes with an awesome graphic card that supports your image creations to full precision.
This computer also operates at great speed and provides the convenience of creating complex projects without causing a system to slow down.
This PC is customizable and compact.
It's a solid bet for the best pc for digital art in terms of versatility.
You may also want to consider how the PC for artists looks and feels. The tower is sleek, space-saving, and allows for expansion and upgrade.
Digital designers at any level can comfortably create amazing art with this device making it one of the best.
Features
Windows 10 Home
NVIDIA GeForce GTX 1650 graphics card
Customizable LED lights and system optimization offerings
Intel Core i5-10400F CPU
8GB – 32GB RAM
1TB SSD + 2TB SSHD Storage
Compact Tower Design
USB Mouse and Keyboard
Latest Wi-Fi 5 (1×1) WLAN adapter and Bluetooth 4.2
Reliable external ports (Headphone/Microphone combo)
Backed by a 1-year limited hardware warranty
Apple Mac Pro (2019)
The Apple Mac Pro 2019 is an astonishingly high-performing graphic design computer.
It is built with more than enough power that allows it to accomplish complex designs with relative ease.
This device does not come cheap.
As one would expect, the best computer for digital artists from Apple costs a pretty penny.
But the extraordinary features and components that come with it make the Mac Pro a delight to professional digital designers.
It means that this machine is not for everyone.
Mac Pro is for those willing to invest a huge amount to get an outstanding graphic design computer for their creative productions.
You may ask: Why is it so?
Incredibly modular, the Mac Pro can accomplish complex tasks in far much less time than the average design computers available in the market.
It also means that with this machine, tasks that could have taken hours to accomplish can be performed in minutes.
So, you can roll out more digital creations in a day than anyone else can achieve in a week with a less powerful PC.
That's what makes this a stellar PC for digital art.
Suffice it to say that the high cost of this model of Apple Mac coupled with its not-so-attractive appearance can be a put-off.
But professional artists and those who have eyes for great products would burst the bank to get one.
The Mac Pro offers several configuration options that allow you to choose the scheme that aligns with your budget.
The modular feature allows for easy upgrades of the system at later dates.
Features
More than enough power
Incredibly modular

Dimensions (by Width x Dimension x Height) – 21.8 x 45.0 x 52.9 cm

Mac OS
Up to 28-Core CPU
Up to AMD Radeon Pro Vega II Duo in Graphics
Communications – 802.11ac Wi-Fi, Bluetooth 5.0, 2 x 10 GB Ethernet
Up to 1.5TB RAM
Up to 8TB SSD Storage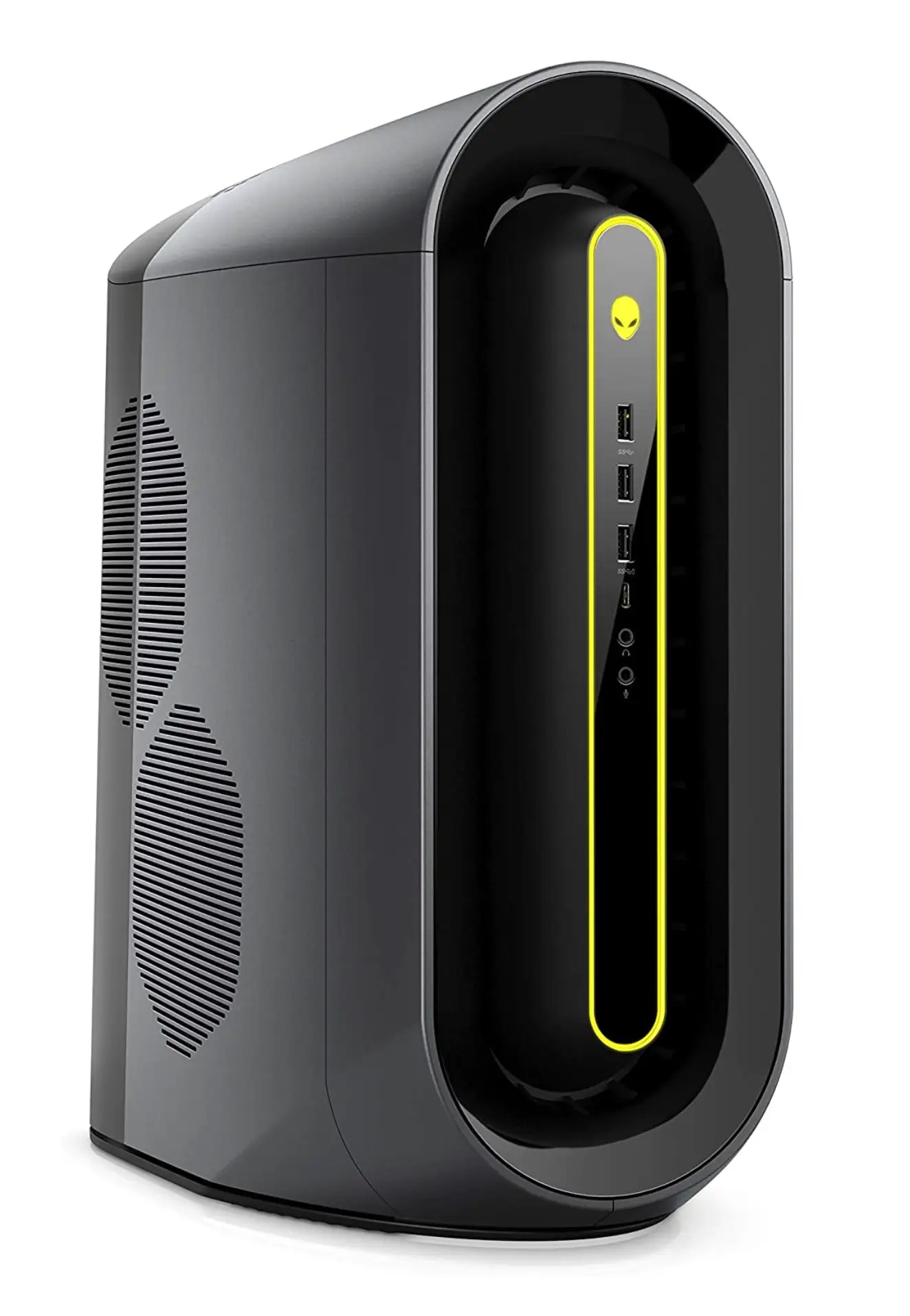 Traditionally, Alienware produces computers that are meant for gaming, but these PCs are equipped with high-profile components.
It's the best PC for digital art and gaming for those looking for an art PC that can play games on the side. The brand is not known for making an artist pc, but it can definitely be used that way.
This has set them apart as great computers to be used for amazing graphic creations.
The model Alienware Aurora Ryzen Edition R10 comes off as a powerhouse of a PC.
This innovative computer not only has a trendy appearance but is also designed to deliver powerful digital artworks.
The flip side is that Alienware products don't come cheap, though this model is quite affordable.
The Aurora Ryzen Edition R10 is fitted with the latest RTX 3000 series graphics cards from Nvidia.
Also, the machine is built with the most powerful and latest processors that power excellent productivity and delivery.
This PC comes with different configurations.
You can figure out the option that gives you the best style of artist computer for your needs.
This concept allows you to make a choice based on how deep your pocket is and your purpose for the device.
Certainly, in terms of performance, it's on the shortlist for the best computer for a digital artist, but it's important to consider the cost.
Recognized as one of the best desktop computers for digital art, the Aurora Ryzen Edition R10 will be worth your consideration.
Especially if you are searching for a PC for digital art and gaming, check it out.
Features
Up to NVIDIA GeForce RTX 3080 in Graphics
Up to AMD Ryzen 9 5950X CPU
Though expensive at highest configurations, still Affordable compared to other Alienware computer models
Up to 128GB 3200MHz DDR4 RAM
Up to 2TB SSD + 2TB HDD Storage

Powerful specs

Stunning design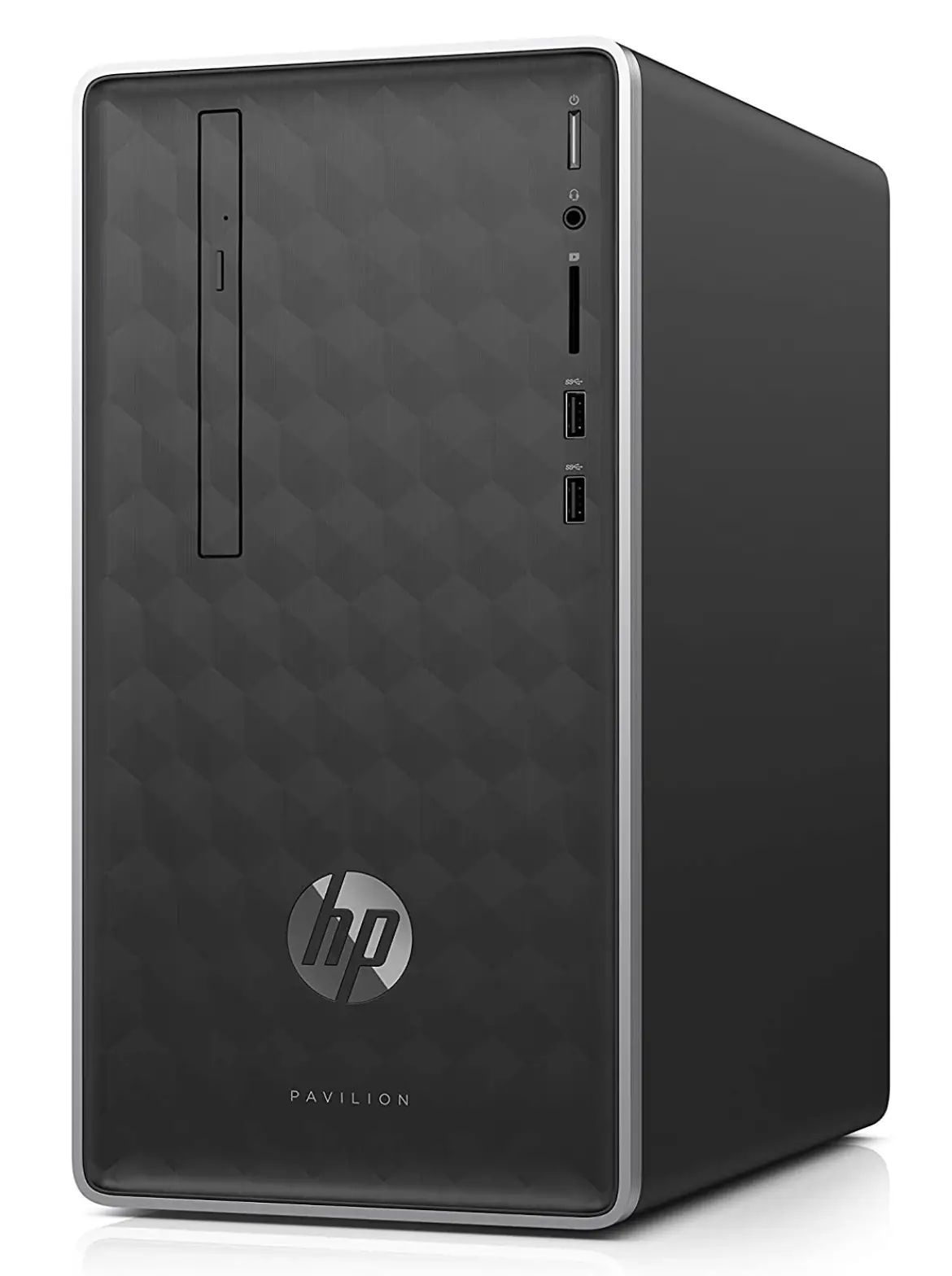 A good artist desktop doesn't have to break the bank. The HP Pavilion 590 is a powerful computer for digital art.
The best part is this: for a graphic design computer, this device is cost-effective.
It may not be the straightforward best desktop for digital art, but it serves as a nice balance point of quality and cost.
The affordability of Pavillion 590 makes it a delight to artists working on a tight budget.
This product is fitted with AMD Ryzen 7 processor as well as an eight-core chip. It delivers better than many Intel-powered PCs and Macs.
Additionally, this PC model offers a range of configurations that allows you to get the offering that aligns with your budget and needs.
As a desktop computer for artists, it's a great setup for the budget conscious.
You decide the options you want to have.
Features
Exceptionally affordable
Upscale performance
Windows 10 Home Processor
Intel UHD Graphics 630
8th Generation Intel Core i3-8100 processor
4 GB DDR4-2400 SD RAM; 16 GB Intel Optane Memory
1 TB 7200RPM SATA hard drive Internal Storage
Wired keyboard that connects via USB and comes with volume control and optical mouse
Optical drive – DVD-Writer
1-year limited hardware warranty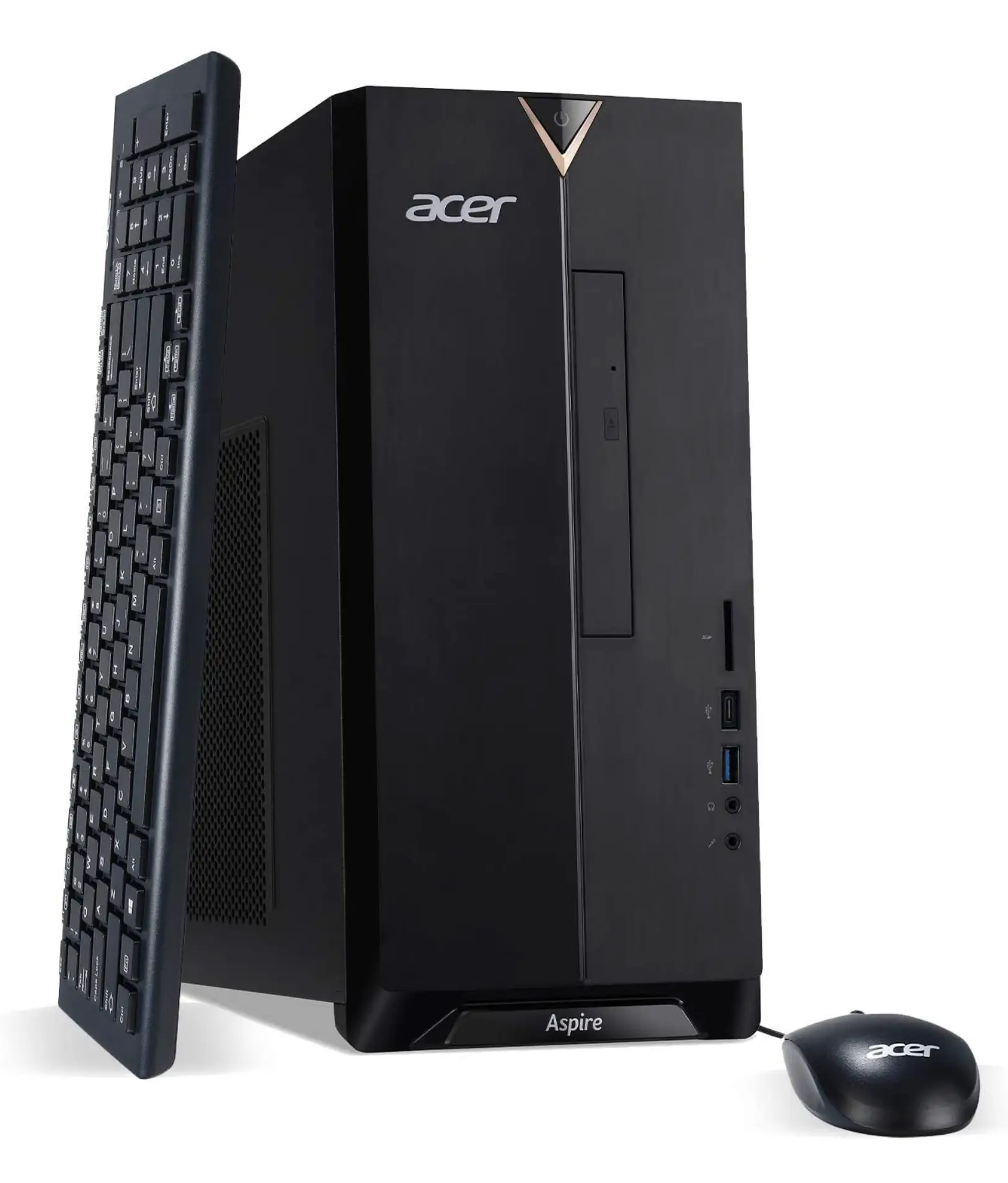 The Acer Aspire Desktop PC is one of the most amazing computers for digital art.
A good PC for digital art will combine performance and value, which this does.
It is fitted with 12GB of RAM and 512GB of SSD storage.
Above all, this computer is budget-friendly, placing it as a beginner's delight.
The Aspire Desktop Computer does not come with a monitor.
However, the best PC for art should doesn't have to be over the top. This gets you the main things you need.
This means you can choose a display unit that best suits your budget and needs.
But this machine puts out awesome images. Notably, other important external accessories are provided.
For all these reasons and more, it makes a great digital art desktop.
Features
Windows 10 Home
9th Generation Intel Core i3 9100 processor
Intel UHD Graphics 630
8GB RAM
512GB SSD Storage
Great value PC
Suitable for beginners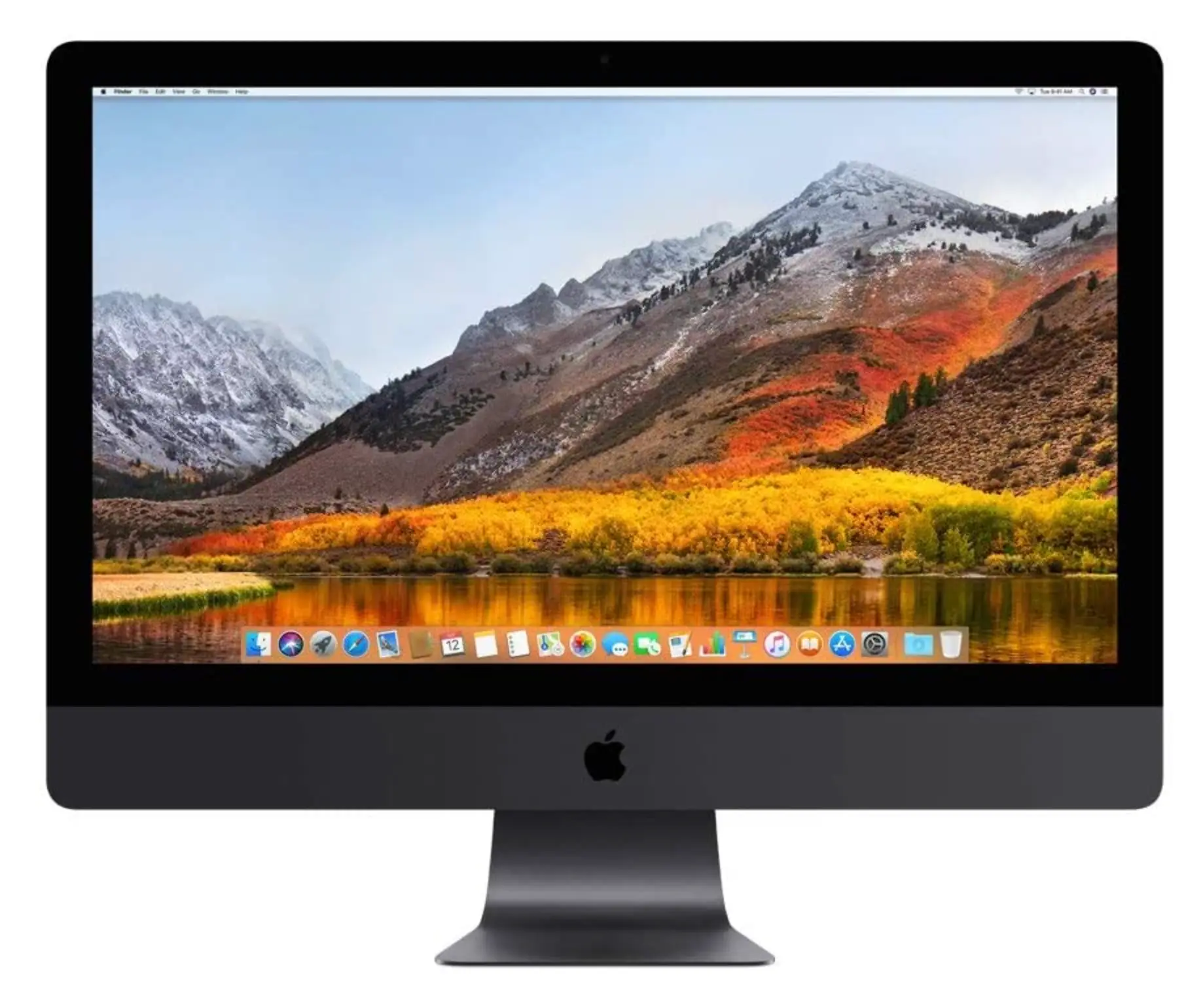 The Apple iMac Pro is a great computer for digital drawing.
It is exceptionally helpful with heavy lifting graphic design works and comes at a budget-friendly price tag.
Awesomely powerful, the iMac is a creative design PC that perfectly blends workstation-level performance with gorgeous designs.
Although this PC offers limited upgrade potential, it is incredibly powerful and delivers superior graphics.
Unsurprisingly, the best desktop for digital art from Apple is just incredible and can do everything you want.
Features
Intel Xeon W CPU
Retina 5K (5, 120×2, 880) Screen
AMD Radeon Pro Vega 56 or a Vega 64 Graphics
32-128GB RAM
1TB-4TB SSD Storage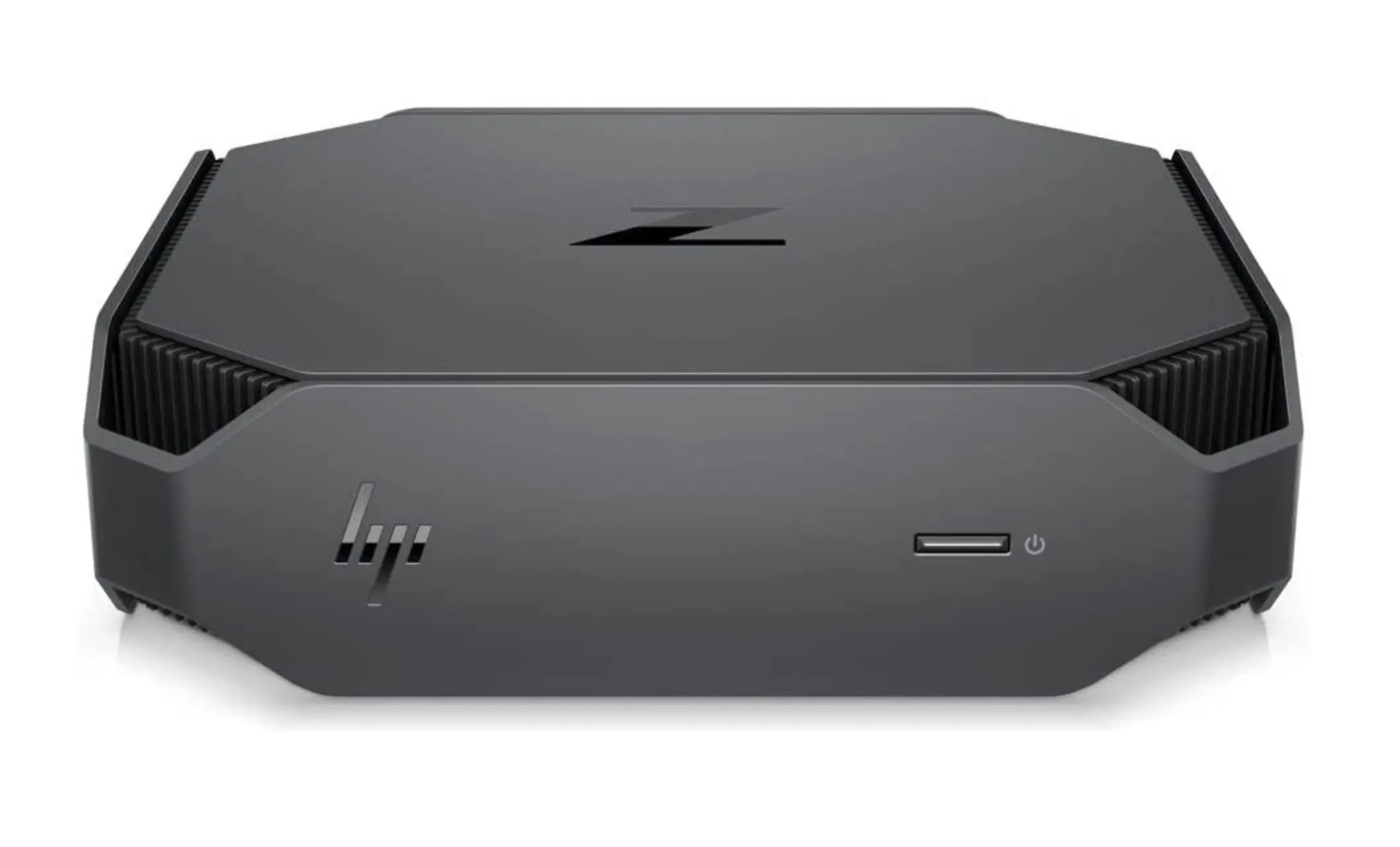 The HP Z2 Mini G5 is an incredible graphic design PC that comes in small form but provides the production capacity of much bigger drawing machines.
You've got everything you need for a solid digital art desktop here.
This can be likened to Apple's Mac Mini but it functions with much higher power and productivity.
This machine is compact and can easily be tucked under an external monitor.
This is an amazing space-saving feature. For an art PC on a budget and for saving space, this is a great pick.
Z2 Mini G5 is built with an Intel Core i7 processor and NVIDIA's Quadro graphics card.
These features provide you with the convenience of expressing your creativity with ease.
Features
Extraordinary space saver
Intel Core i7-10700K CPU
NVIDIA Quadro P620 2GB GDDR5 Graphics
32GB DDR4 RAM
512GB SSD Storage
Interior access without tools
ISV certified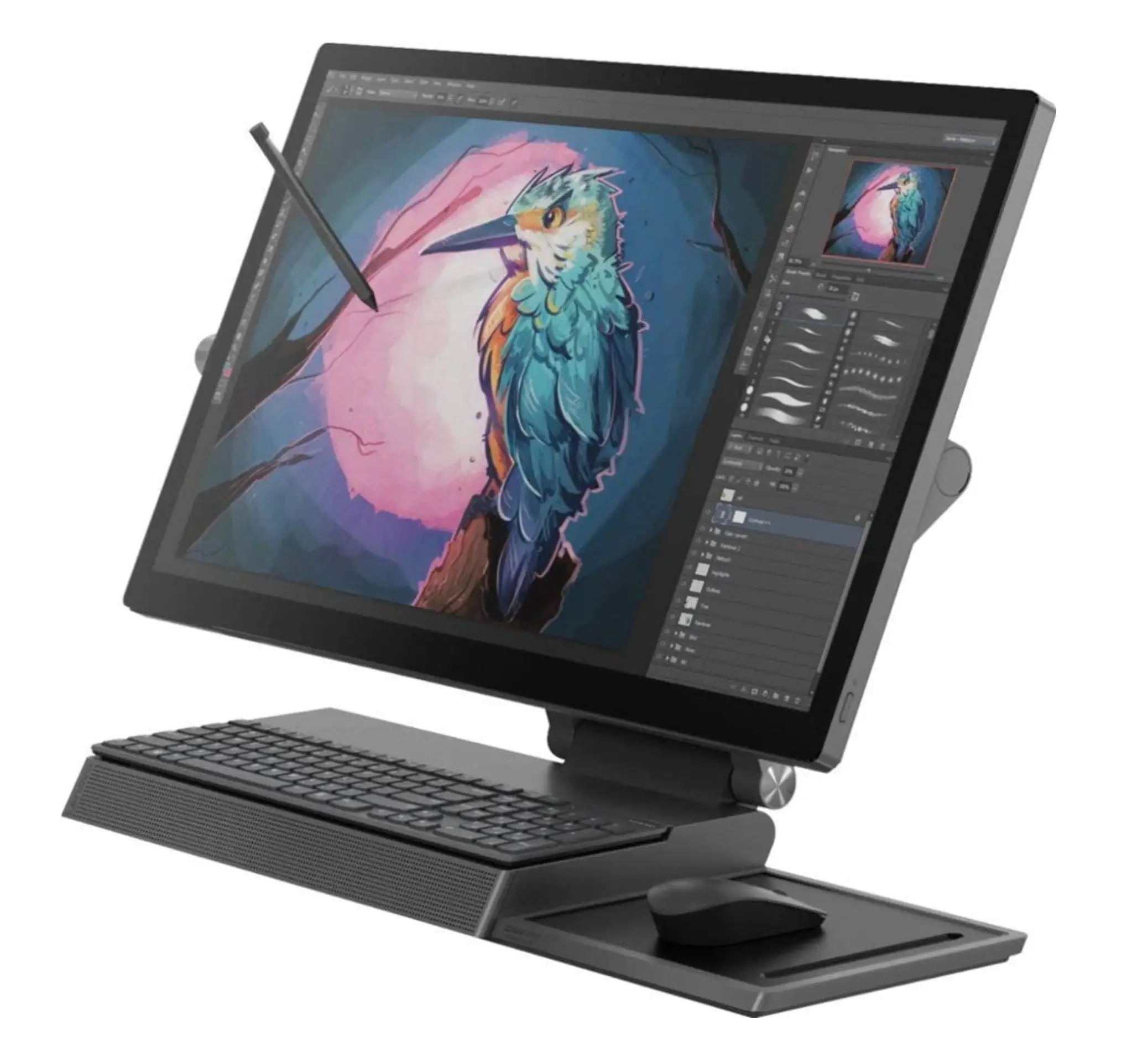 The Lenovo Yoga A940 is an all-in-one PC for graphic design that offers great value for your money.
One of the best desktop computers for artists looking for a versatile package.
Making this computer your top pick is pretty much like gathering everything you need in one box.
Fitted with a beautiful touch-sensitive 4K display, this drawing PC supports the use of a stylus.
Although the internal offerings of this PC are no match to most of the more sophisticated computers for digital art mentioned earlier, it delivers good graphic productions.
Most importantly, the Lenovo Yoga A940 is budget-friendly.
Features
Windows 10 Home Operating System
3.2 gigahertz Intel 8th Generation Core i7-8700 Processor
27 inches Screen Size
16GB System Memory (RAM)
256GB I HDD 1TB Solid State Drive Storage
AMD Radeon RX 560 I Screen for Graphics
3840 x 2160 Resolution
Now that you have seen some PCs on our list of the Best Computers for Digital Art, you may want to know more specifics.
Before rounding off this article, let's quickly take a look at some of the best computers for video editing.
Most of the computers we shall be looking at have already been mentioned.
But this time, we shall direct our beam on how they are specifically related to video editing. Let's quickly dive in.
Best computers for video editing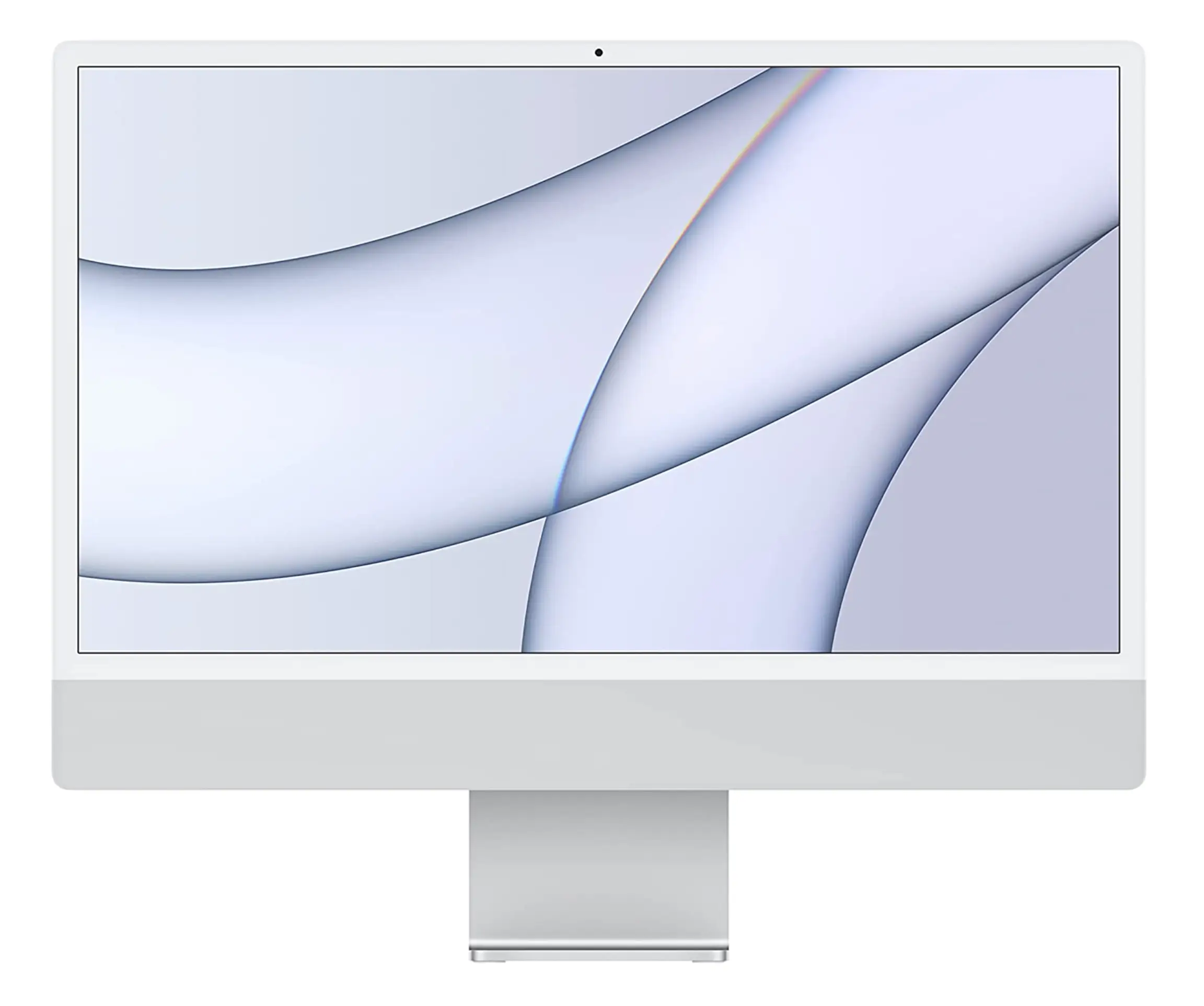 The newly improved Apple iMac 24-inch 2021 can easily pass as the best Apple computer for video design.
The new dynamic features found on this PC shows that Apple made a lot of improvements with this model from the previous version.
The best desktop for digital art is often also excellent at video editing, as is the case here.
iMac 24-inch 2021 now comes with a much larger screen which is a sharp deviation from what was obtainable earlier.
The previous iMac had a 21.5-inch screen but the latest model offers a 24-inch 4.5K Retina display.
This improved screen size alongside the high screen resolution provides much more space to do your video editing.
All in all, it's got all the ingredients to be the best desktop for artists.
Also, the new iMac comes with more colors and the bezels around the screen are visibly slimmer.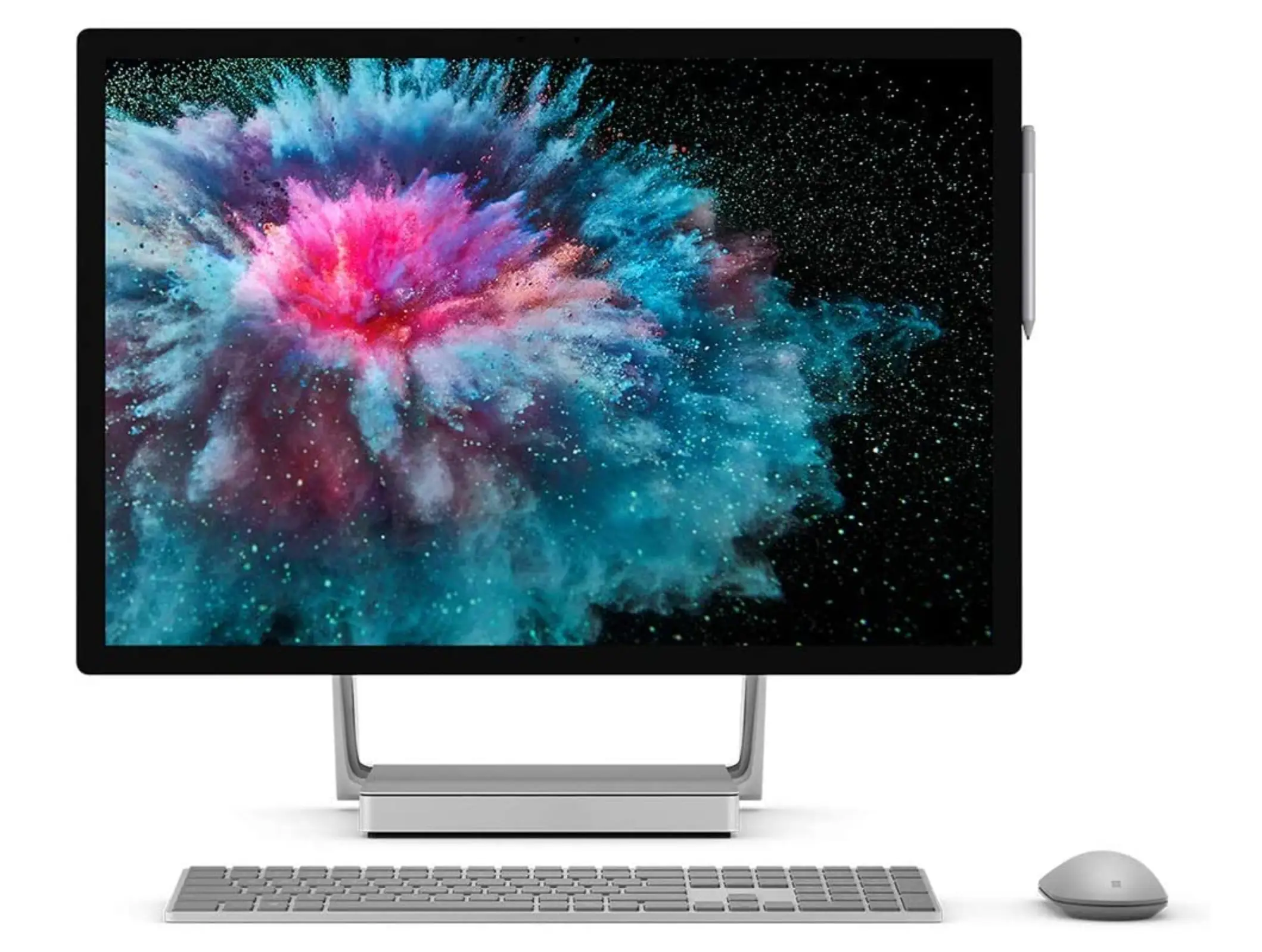 The next PC on this list of best computers for video editing is the Microsoft Surface Studio 2.
The best PC for digital art that runs Windows is also great for video editing.
With a magnanimous 28-inch screen, you can use this machine as a giant graphic pad while you simultaneously work on your videos.
This computer comes with Nvidia GeForce GTX 1070 making it a suitable gaming device.
Although it doesn't come cheap, Microsoft Surface Studio 2 is your perfect computer for video editing.
You can definitely count on this PC for digital art.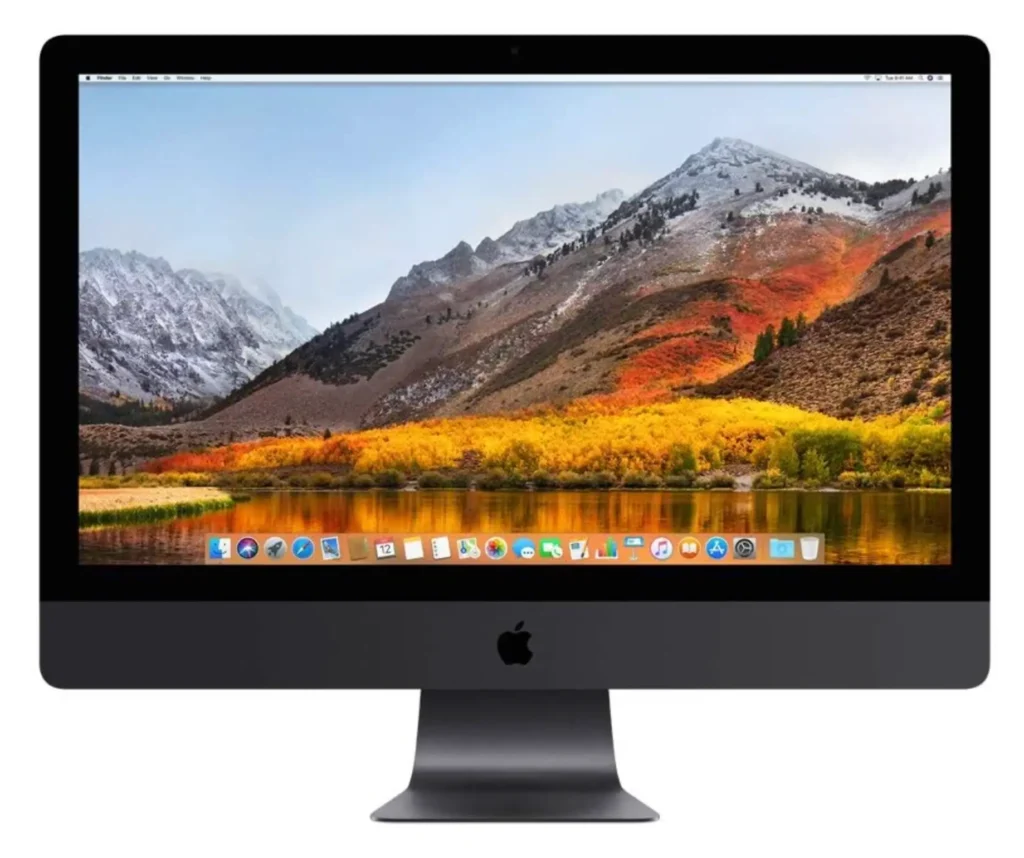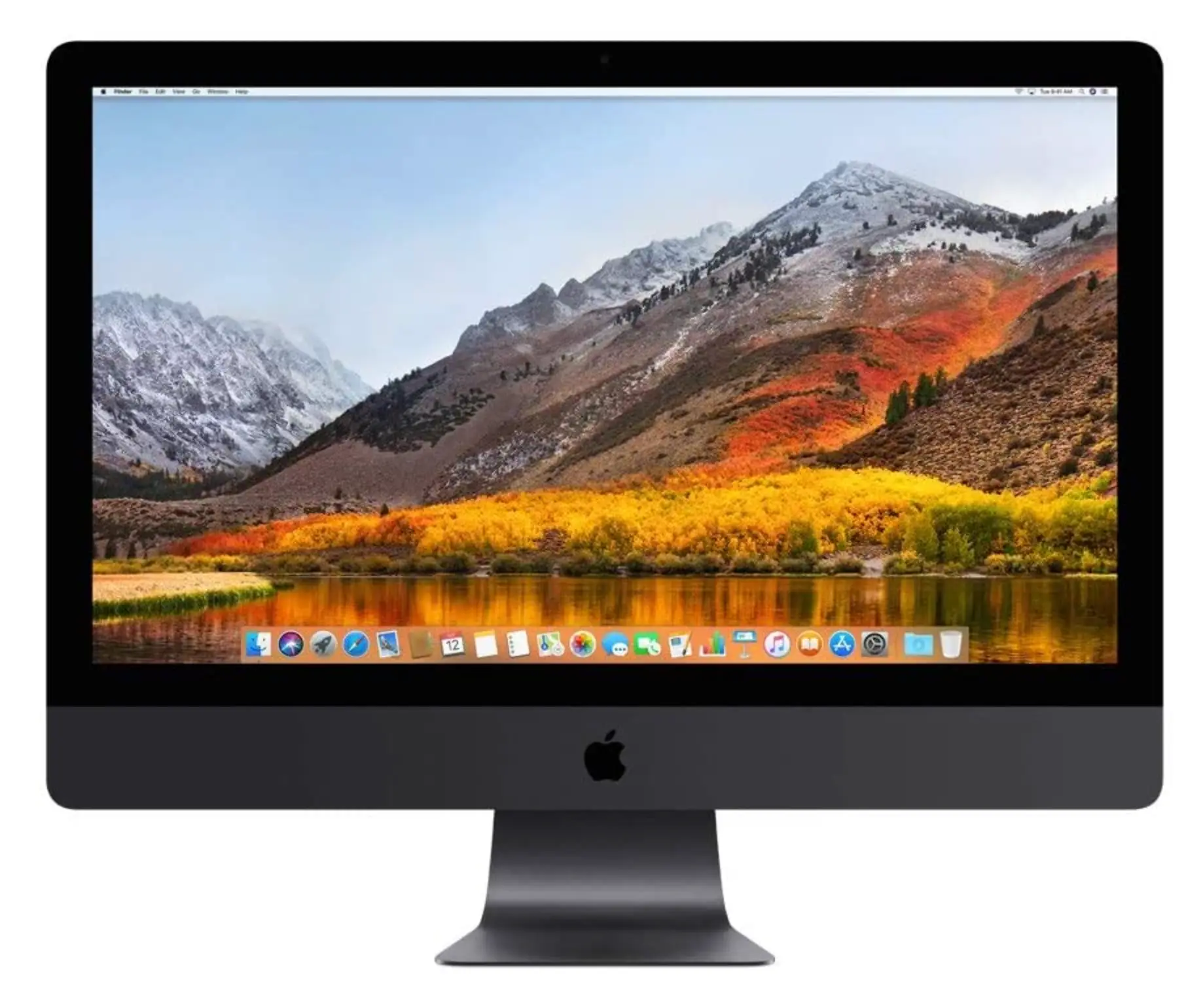 The iMac Pro is absolutely the best Mac for video editing.
From what you have read earlier, you can tell this is one monster of a PC.
This powerful desktop computer for artists can do just about anything you need.
The only put-off is that the machine is ridiculously expensive.
This PC comes with a gracious 27-inch 5K monitor that can effortlessly project up to one billion colors.
For an artist desktop, this is absolutely fantastic and you can't do much better.
The 18-core processor paired with massive storage units places iMac Pro in a class of its own.
As earlier mentioned, iMac Pro is not for everyone.
But if your budget can allow it, this will be one of the best investments you will make as you build your career as a digital artist.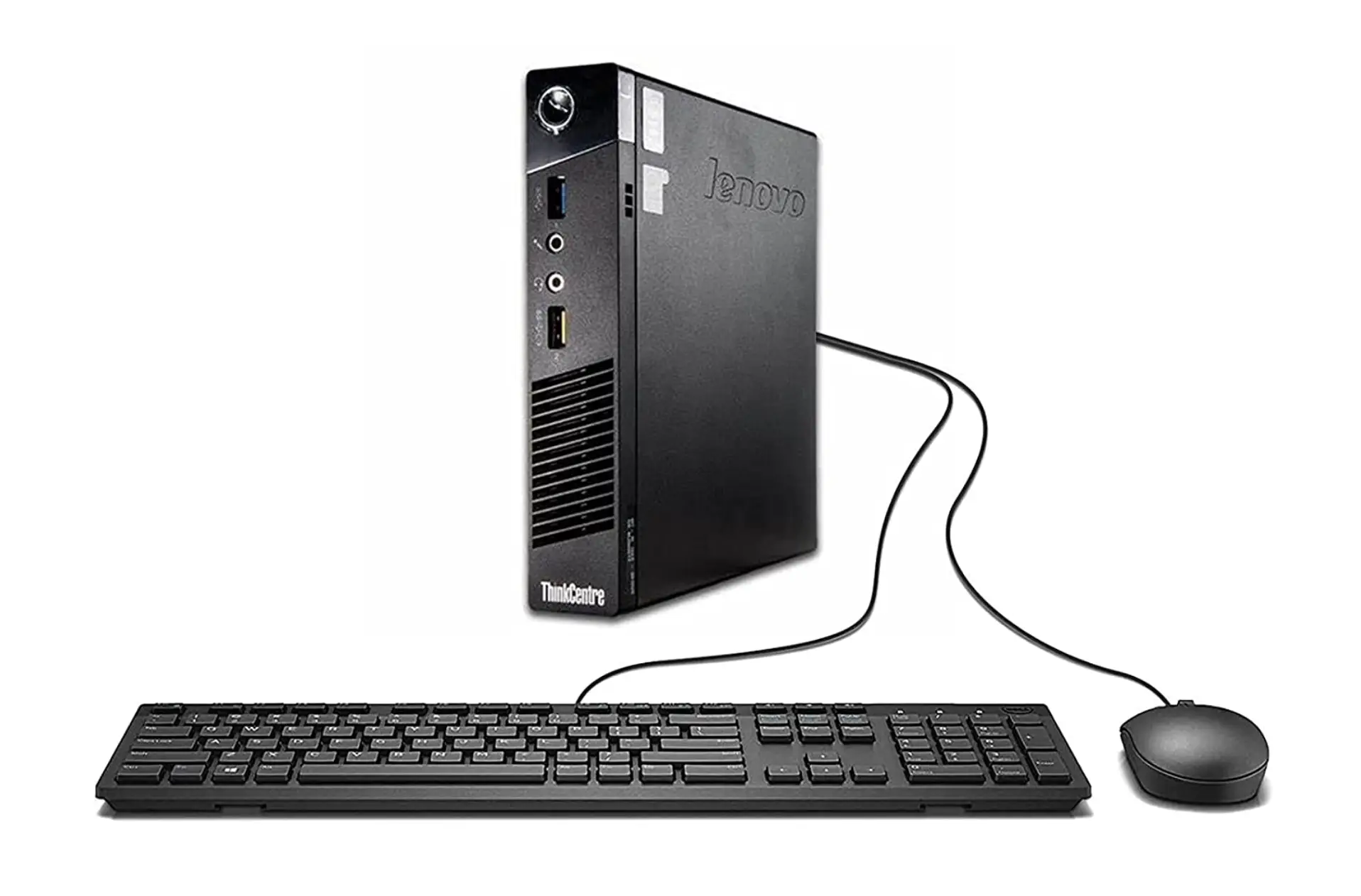 Looking for a PC for artists trying to do video editing doesn't have to be a pain.
The Lenovo ThinkStation P320 Slim Workstation is worthy of mention on this list of the best computers for video editing.
This awesome machine looks small on the outside, but it comes with very outstanding components that can handle large files and productions.
This computer is powered by an Intel Core i7 7700T Quad-Core processor.
It can function at its highest processing level while maintaining stability.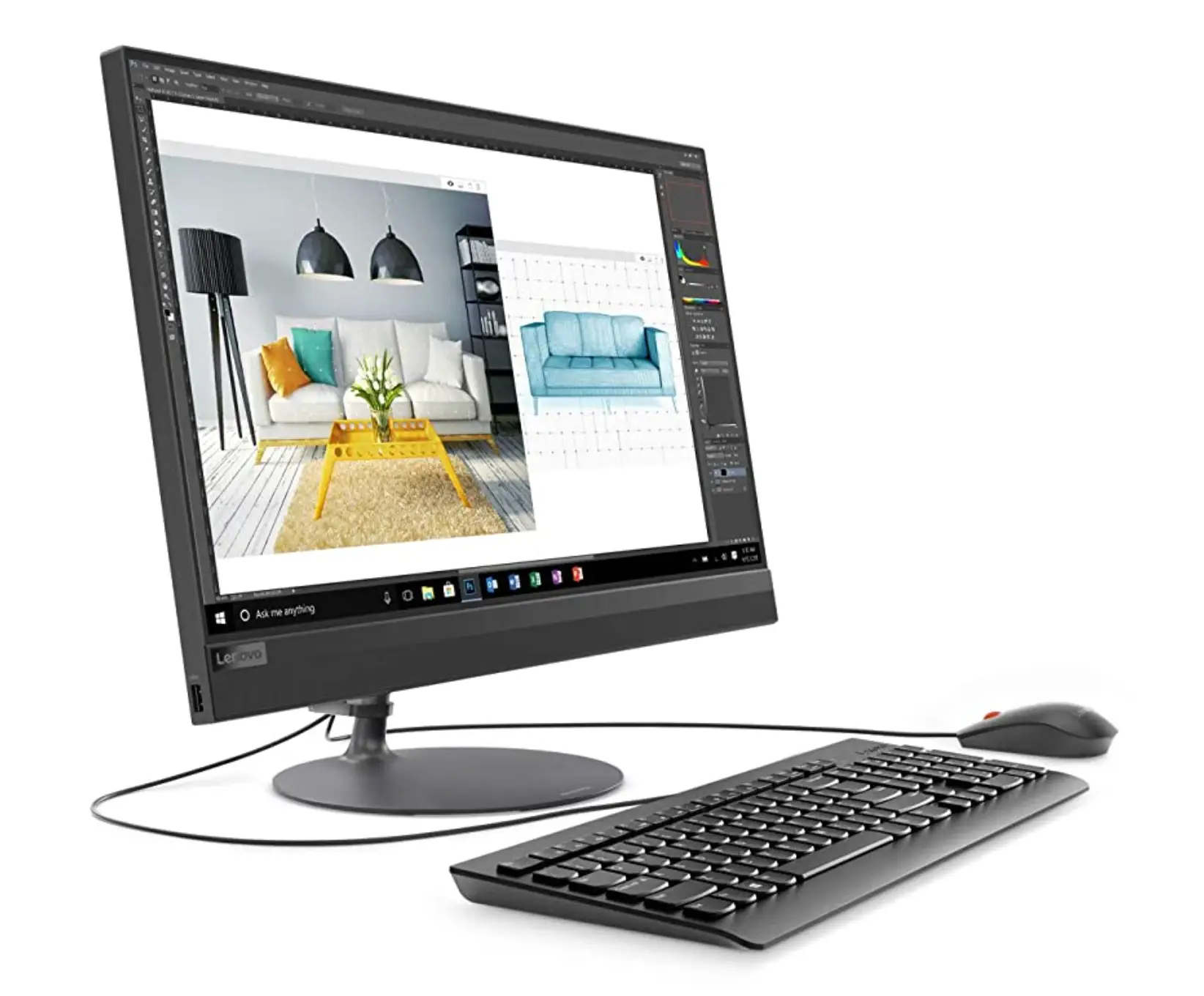 If you are looking for a great pick that offers all the components necessary for video editing and at the same time budget-friendly, then Lenovo IdeaCentre 520-24AST is where to look.
A great artist computer is almost always a solid video editing one too.
This is the best cost-effective Computer for video editing.
Built with a 23-inch FullHD screen that encapsulates a plethora of technology, this PC provides all you need for your creative productions. It also offers you great value.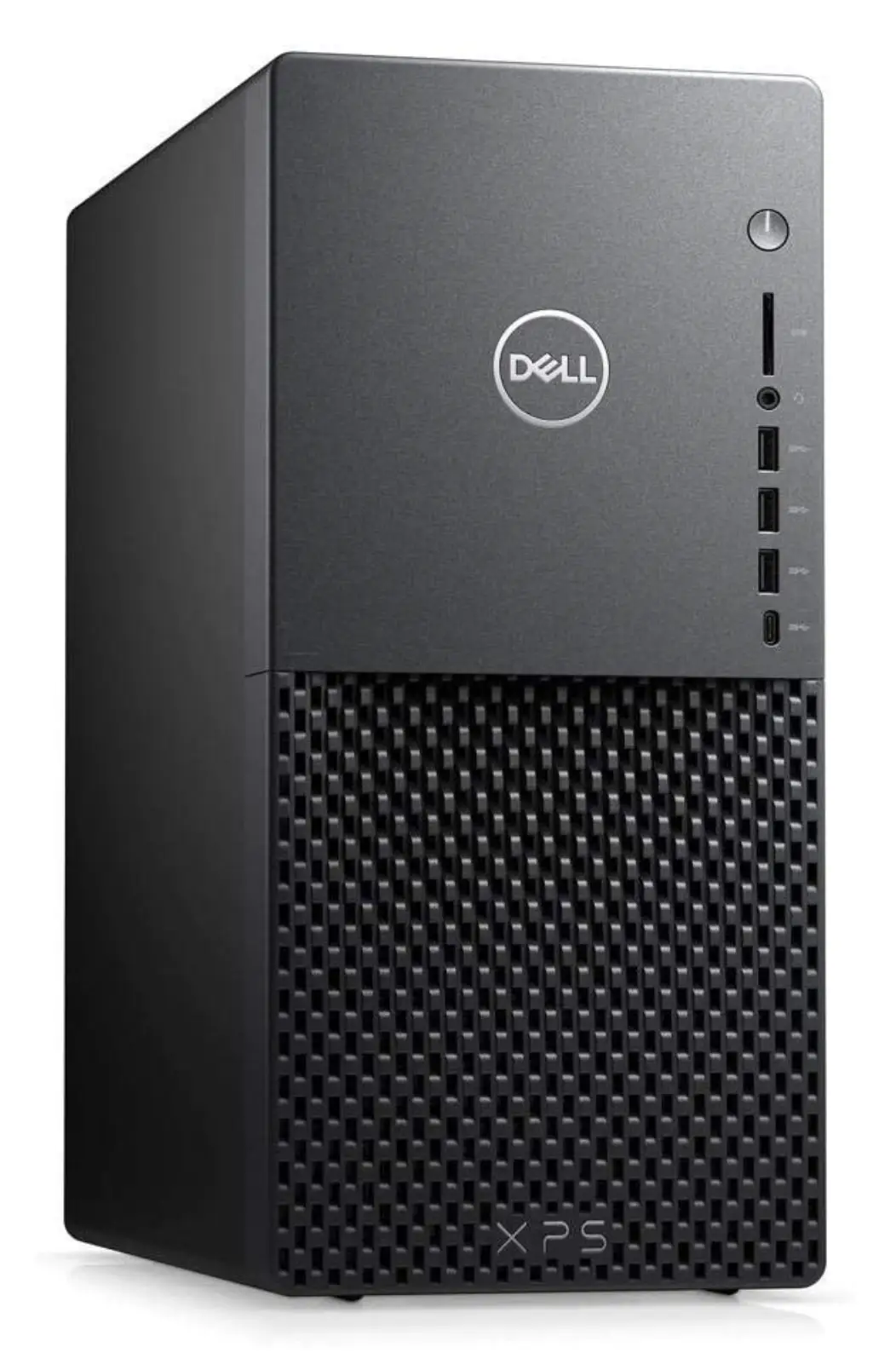 Dell XPS 8940 is another budget-friendly video editing computer.
It may not be the best pc for digital art, but it's not bad either, and much more affordable than others on our list.
If you are working with a tight budget, or you just want to save some money for your other needs, this is the right place to pitch your tent.
This PC offers all the features a videographer can use to maximize their production.
When looking for the best desktop for artists for video editing on a budget, this is a solid choice.
It comes with connectors on both the front and rear.
This allows for multitasking while working on your videos.
Final Thoughts
For a graphic designer, choosing the right computer for digital art is not as easy as snapping up a lovely pair of shoes from a retailer's shop.
To get the best computer that you can use for your digital designs, the PC you choose should meet your needs as well as fall within your budget.
From the list you have seen so far, it is now easy for you to decide which of the computers best meets your needs.
If you are working with a tight budget, you can start with the more budget-friendly PCs.
Then, you can upgrade at a later date when your resources improve.
There is nothing wrong with starting at the level where you are now.
If you desire to boost your career in digital art, now is the best time to make that investment by snapping up one of these computers for digital art.