For decades artists have used items such as pen, paper, brush, and paint as common tools to express their creativity. But, in the fast-paced society that we live in today, advances in technology have triggered exploits into the world of digital art.
If you are a graphic designer, professional artist, or art student, you'd need a laptop to be on top of your game rather than the traditional tools. Not just any laptop, but a powerful laptop that will keep up with the contemporary demands of a digital artist.
All laptops indeed share some similarities in appearance and features, but they do not all have the same functionalities or capacity. Looking at the varieties on display at the marketplaces, you may find yourself overwhelmed when trying to figure out the best options for your digital needs.
You need to choose the best drawing laptop suitable for your work based on your need and budget. Here, I shall look at the list of the best laptops for digital art that could serve your purpose. Hopefully, the recommendations will guide your decision when next you go shopping for a drawing device.
Before I dive into the list properly, let us first examine some of the features you must watch out for when searching for the appropriate laptop for your digital creations.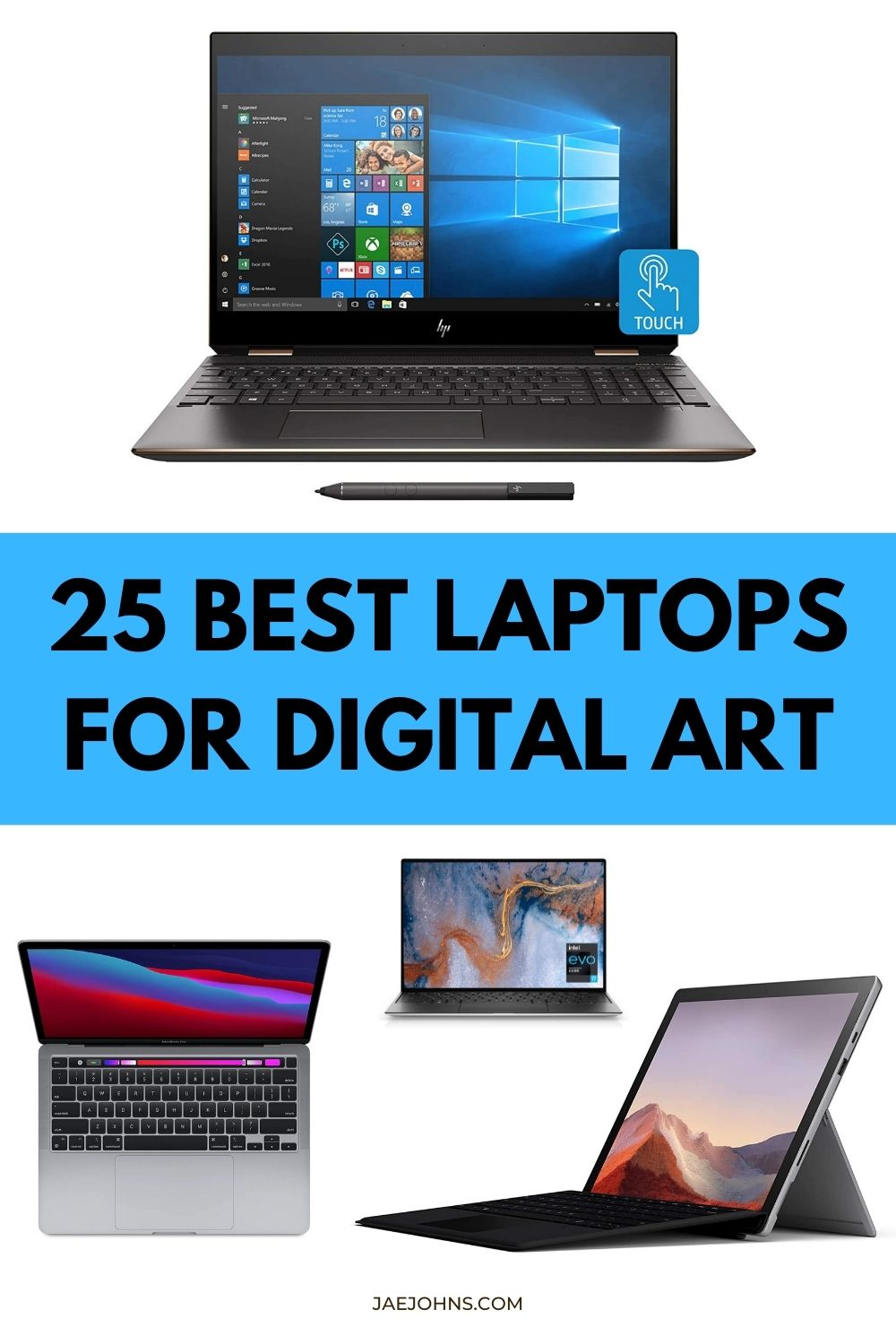 How to choose the best laptop for digital art
Graphics configuration – One of the first things you must look out for is the graphic configuration of the digital device.
You will need a good graphics card and you will also need a lot of GPU power.
Although 150 watts is good enough for most graphics cards, you would require more than 320 watts and system power of 750 watts for cards like NVidia's RTX 3080.
Graphics configuration is so important because it will support a beautiful turnout of your digital creation.
It does not matter if you are going to work only in 2D, you'll still need a good configuration for your layers and effects.
Read Also:
Display quality
You need a laptop with a screen size that is good enough.
Beyond other considerations, the machine should allow you to view your work to the minute detail.
The resolution and contrast should have the capacity to project the colors and outlines for high-quality digital art.
Although most laptops come with predictable standards now, you may not need to pick up a system that offers less than 1080p.
The best option you settle for should be high enough to handle programs such as Photoshop, Maya, or any other application you require in your digital work.
Stylus support – Stylus support is a must-have feature for a laptop you want to use for digital art. You must consider a device that comes with a pen that could provide the needed convenience and precision for your work.
Processor
The machine you select should have the capacity to run several programs without slacking. It is essential to consider the capacity of the processor before settling down for a device.
Having your computer lagging or crashing unexpectedly wouldn't feel like a pat on the back.
If you want to handle seamless and uninterrupted projects, opt for a powerful processor that will keep up with even the most complex designs.
Memory
You want to go for a laptop with a high Random Access Memory (RAM). If your device has enough RAM, it would have enough room to contain all the temporary files.
It is highly recommended to opt for a device that comes with 16 GB of ram or higher. That way, you can manage complex projects without hitches.
Portability
As a photographer, architect, or graphic designer, your job description may require that you work from different kinds of locations.
You may consider settling for a product that is compact enough you can take it along to a meeting, office, or restaurant.
Storage
You need a machine that comes with a high storage capacity.
You can buy external storage if you want but that will add to your baggage. Also, the external hard drive doesn't offer the convenience of access.
Look out for devices with SSD hard drives.
The downside is that the more storage a device has, the higher the price. But you must know the exact scope of your digital need.
If your digital engagement demands less, you could stick to 512 GB with a lower budget instead of going for 1 TB that could cost you more.
Battery
Since you are looking to buy a laptop instead of a desktop, it means you want to take the device along with you most of the time.
Access to power may not always come easy, and you wouldn't want to run short of power when it matters most.
It is important to select a model with a battery that has long-staying power. You may lookout for a product that, at full charge, has 8 hours or more battery life.
However, this is not going to be a problem if you don't intend to work for long hours while on transit.
Now that you have seen some of the important factors you need to watch out for before choosing the best drawing laptop suitable for your art, let's look at our recommended list.
List of the best laptops for digital art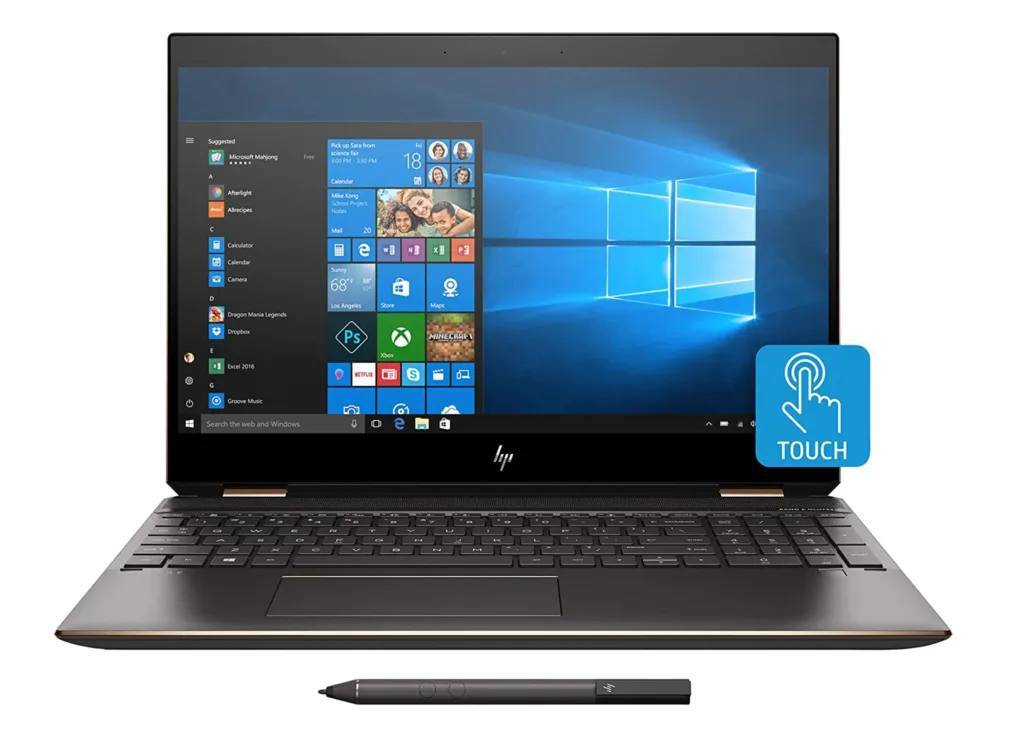 The first laptop on our list is the HP Spectre x360 2-in-1 15.6″ which is a touch screen laptop crafted with amazing technology.
The device is suitable for an on-the-go artist that switches from work to meetings, and to other daily errands.
This is HP's most powerful Spectre convertible with high screen resolution.
It has a long battery life and the security features are top-notch.
This drawing laptop is designed with the capacity to switch from a laptop to a graphics tablet in an instant.
It can conveniently sync with your phone.
While in a meeting or a launch date, you can easily pick up the active pen and write down quotations, suggestions, or any information you need.
The HP Spectre is a touchscreen laptop with a beautiful screen that provides a near borderless display.
It comes with facial recognition and other super amazing features.
You'd love to make it your favorite device for work and personal use.
Features
11th Generation Intel® Core™ i7-1165G7 processor
16GB Memory to aid rigorous multitasking
512GB PCIe® NVMe™ SSD storage + 32GB Intel Optane
Windows 10 Home operating system
15.6″ 4KIPS touchscreen display
Machined aluminum design
Intel® Iris® Xe graphics
Built-In Alexa
Effortlessly connected with Gigabit Wifi
Webcam Kill Switch
HP Rechargeable MPP 2.0 Tilt Pen
Fingerprint reader
Dedicated microphone mute button with an LED indicator light
Energy efficiency
Read Also: 21 Best Computers for Digital Art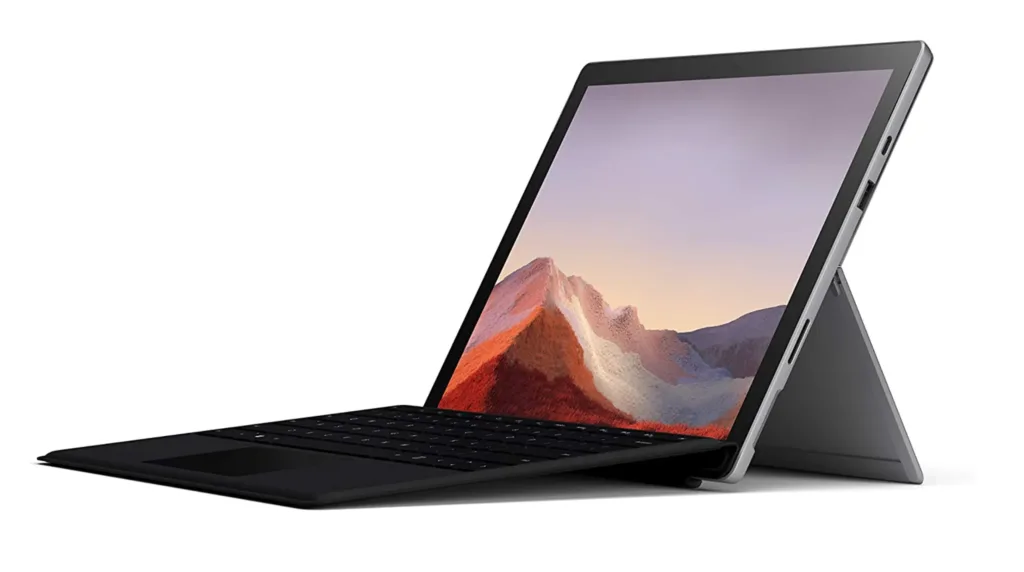 Next on our list is the Microsoft Surface Pro 7 laptop which is a treasure for digital artists.
This laptop is very suitable for art students or professionals in digital arts. It can serve as a studio as well as a tablet.
Whether you are in the office, commuting, or at home, this machine can adapt to your ever-changing work demands.
This device offers laptop-to-table versatility and could provide sufficient power.
The Surface Pro 7 comes with a laptop-class Intel Core processor and supports precision in graphic designs.
Its long-lasting battery can go all day you do not have to worry about power while on transit.
With this drawing laptop, you can enjoy the ease of use.
Features
12.3″ Touch-Screen
Ultra-slim and light
Weight starts at just 1.70 pounds
10th Generation Intel Core Processor
16GB Memory – 512GB SSD
Faster than Surface Pro 6
Multitasking connections – including both USB-C and USB-A ports
Wi-Fi 6: 802.11ax compatible
Bluetooth Wireless 5.0 technology
Instant On
Improved graphics
Standby time
All-day battery life – up to 10.5 hours
Battery power; capable to go from empty to full in slightly above 1 hour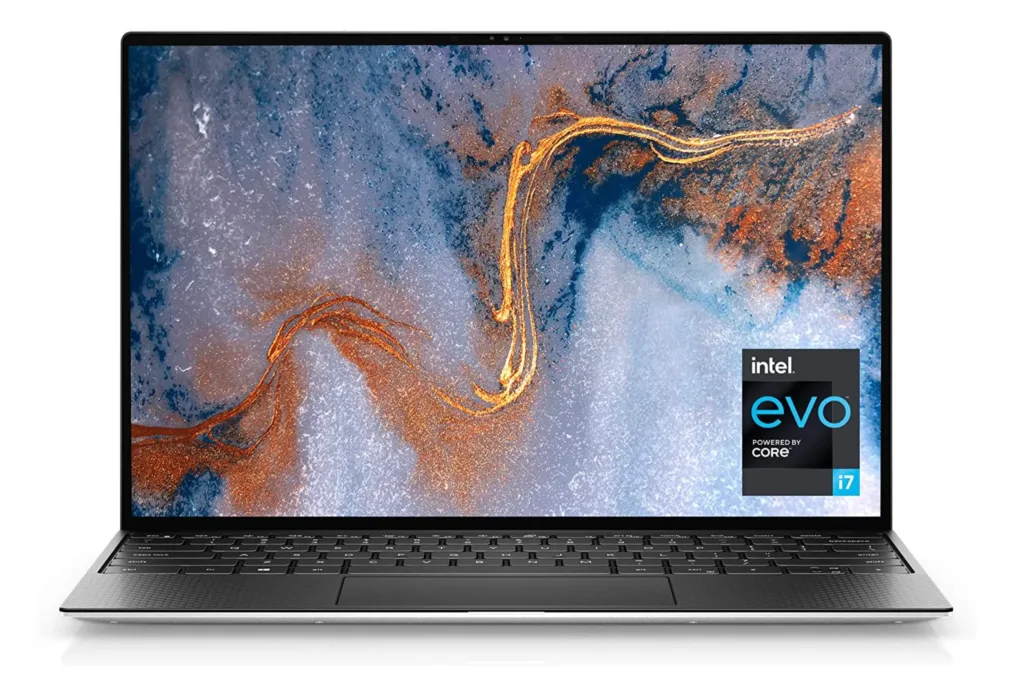 Dell XPS laptop is specially designed for creators.
This machine is made from premium materials backed by superior technology and expert craftsmanship.
Coupled with machined aluminum and carbon fiber, XPS laptops are durable and provide a beautiful display.
The powerful processor on the XPS Creator Edition functions optimally such that file transfers happen in split seconds.
With its optional 100% Adobe RGB display, the design precision is so apt you don't have to worry about color accuracy.
Dell XPS comes with a 4-sided Infinity Edge display that could hold your attention on the screen.
This laptop offers an amazing sound system formatted by producer and multi-Grammy awardee, Jack Joseph Puig.
Features
Ease of access with the support of a fingerprint reader
Built for mobility
Ultra-portable
Vivid color – comes with optional 100% Adobe RGB display
Powerful performance – highest performing XPS laptops include the latest desktop-caliber Intel® Core™ processors.
Faster time to productivity – More creating, less waiting
Optional NVIDIA GPU that enhances the performance of your common design apps
Long battery life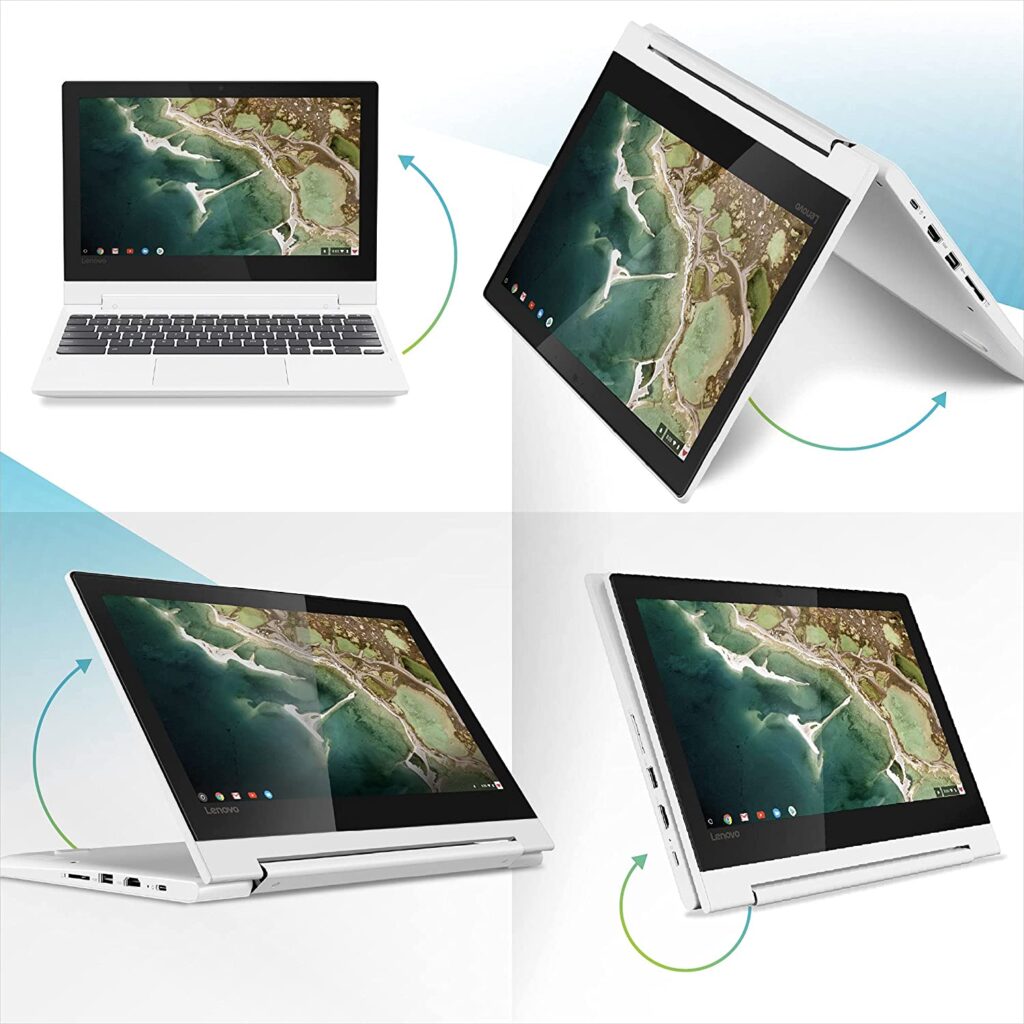 This is another powerful drawing laptop. The Lenovo Flex 5 is a touch-screen 2 in 1 notebook computer.
Although the screen on this device is a bit thinner than that of most drawing laptops, it is designed to handle even the most complex projects.
It comes with sizeable storage and a huge amount of RAM.
The Lenovo Flex 5 is super compact but it can serve the purposes of even the most advanced art creators.
It also offers great value as the price is inclusive of the convenient Lenovo Active Pen.
Features
16 GB RAM
256 GB SSD drive
15.6″ FHD Touchscreen with a 360-degree hinge
1920×1080 Display Resolution
Windows 10 Operating System
11th Generation Intel® Core™ processors
Long battery life
Added security features such as physical webcam privacy shutter and fingerprint reader
Optional digital pen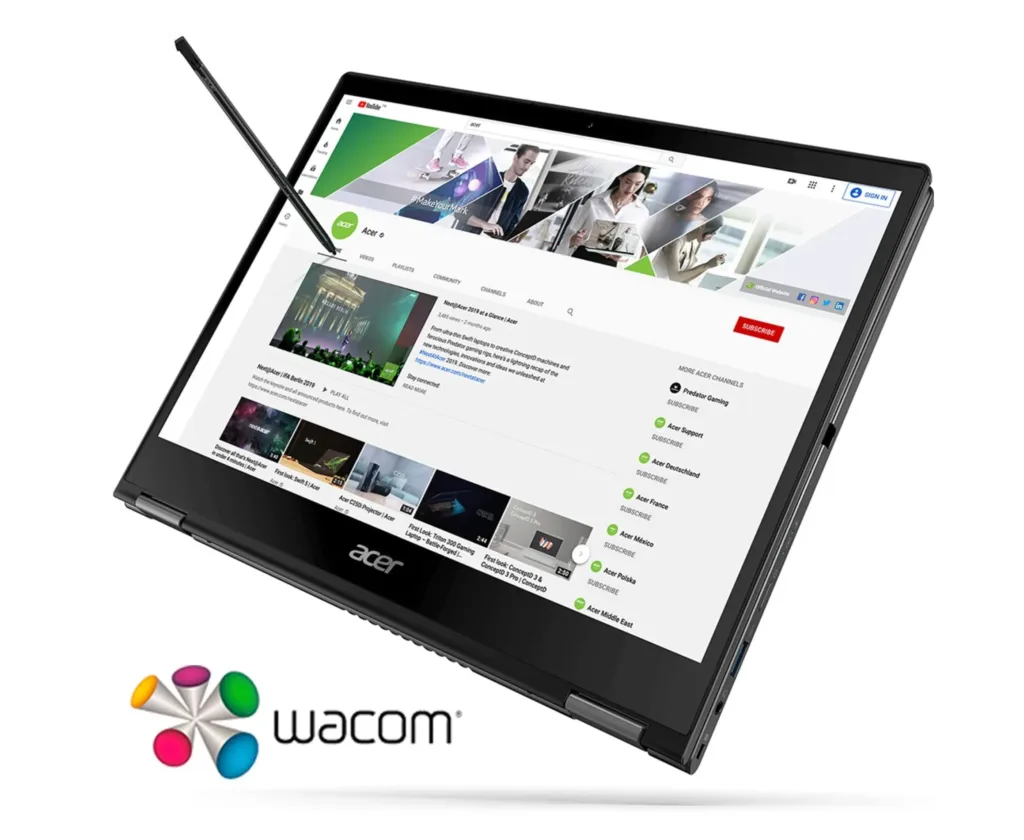 Acer spin 5 is specially designed for mobile performance. It offers flexibility of use and has a beautiful appearance.
This drawing laptop is super compact and can be conveniently taken along as you go through your daily engagements.
Acer spin 5 is coupled with a magnesium-aluminum alloy design which provides durability for work and entertainment.
This laptop is jointly produced by Intel and Acer and features a 10th Generation Intel Core i7 processor.
Features
10th Generation Intel Core i7-1065G7 Processor
16GB RAM
512GB SSD
13.5″ Acer VertiView 2K 2256 x 1504 Widescreen IPS LED-backlit Touchscreen Display
Intel Wireless Wi-Fi
Fingerprint reader
Long-lasting battery life – up to 15 hours
Multiple USB ports
Jointly designed by Intel and Acer for Mobile Performance Rechargeable Acer Active Stylus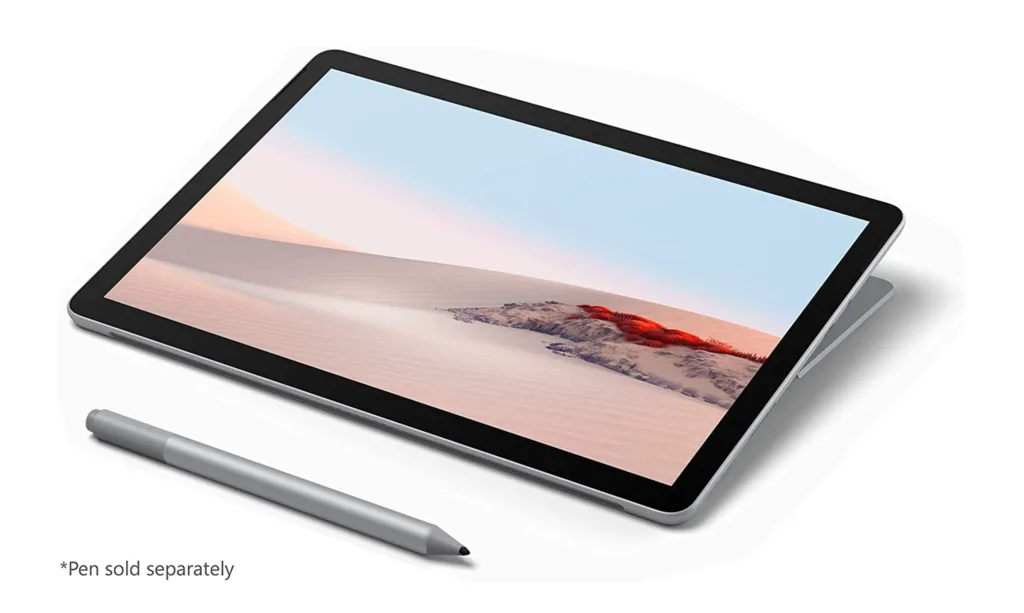 Next, we look at Surface Go 2 which is a very compact drawing laptop that comes with a bigger 10.5" touchscreen.
This is one of the smallest lightweight 2-in-one laptops in the market and very convenient for an upwardly mobile digital artist.
This machine offers better screen resolution and the battery life can take you through the day.
With this added advantage, you can keep up with your work and communication with anyone from any location.
Features
8 GB RAM
256 GB SSD
GPU: Intel UHD Graphics
12.4" PixelSense Multi-Touch Screen Size
1536×1024 Display Resolution
Windows 10 Operating System
10th Gen Intel® Core™ i5 processor 1035G1
Dynamic Display – designed to be viewed, touched, and written on
All-day battery life – 9 hours of unplugged power
Optimized for security and powerful performance
Multi-tasking USB ports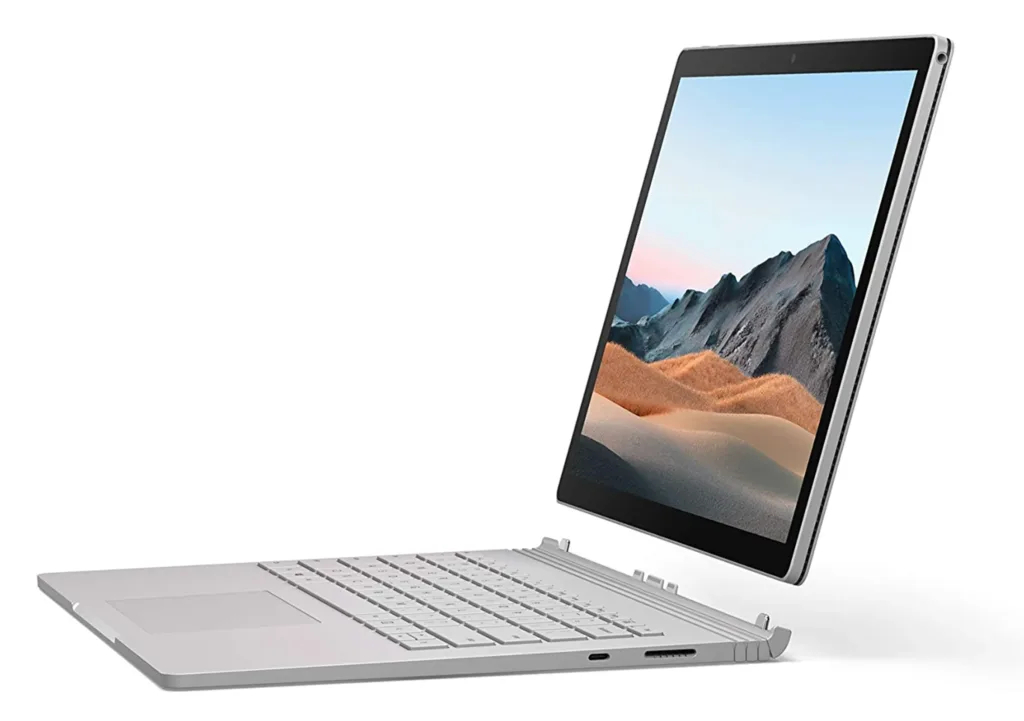 Microsoft Surface Book 3 is a high-performance laptop that could help you take on complex designs with ease.
It is specially created for business convenience and you can work with it anywhere you go.
This touch screen laptop is optimized for productivity and is Microsoft's most powerful surface laptop.
It is versatile and offers the combined flexibility of a standard laptop, processor-powered tablet, and portable studio.
A delight to digital artists, surface book 3 has an incredibly fast memory and comes with an outstanding 2TB of storage.
What more would a graphic designer ask for? This machine is an all-rounder and meets the needs of every digital artist.
Features
More than 50% faster than Surface Book 2 13.5"
Up to i7 10th Gen Intel® Core™ Processor
Up to 2TB SSD and 32GB RAM
You can choose from NVIDIA® Quadro RTX™ 3000 or GeForce® GTX graphics
Up to 15.5 hours battery life – the improved standby can extend battery life even when you have gone a journey

Comes in two sizes: 13.5"/15" with detachable PixelSense™ Display

High-resolution PixelSense touchscreen display
Multiple connections units including USB-A, USB-C, and full-size SD card slot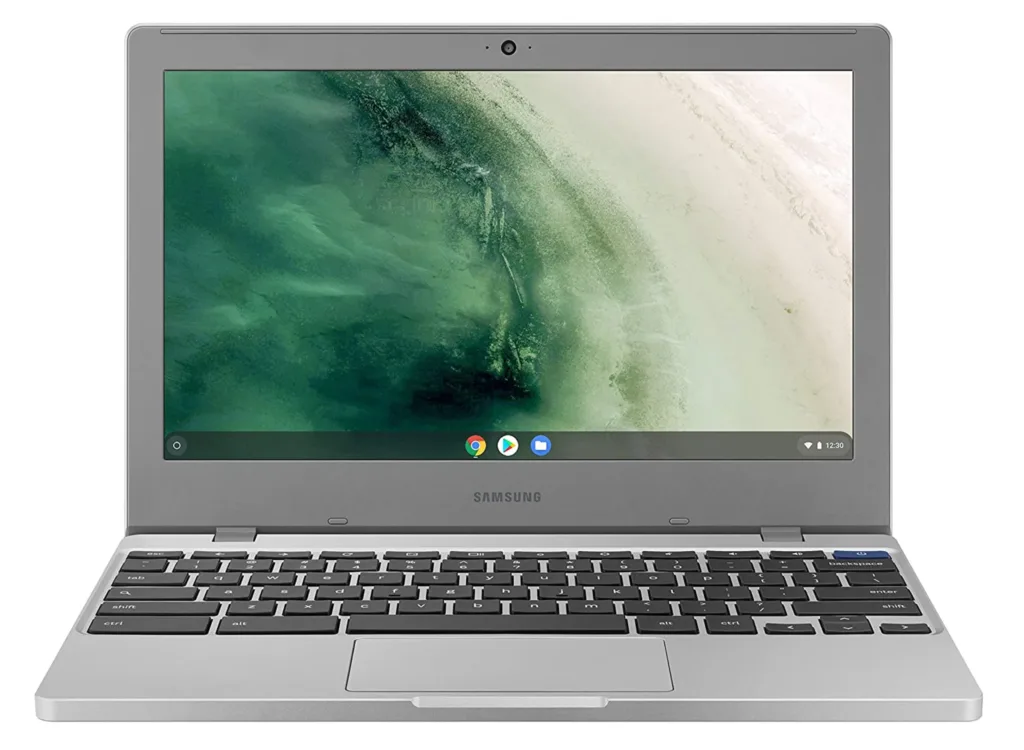 The new Samsung Chromebook 4 is creatively built for you to work, design, stream, and play with ease.
This laptop is most suitable for art students and digital artists on the go.
It is easily accessible to chrome OS and offers the convenience of teamwork with Google suite.
The battery on this drawing laptop is long-lasting and the system provides Gigabit Wi-Fi connectivity.
Additionally, Samsung Chromebook 4 is easy to maintain and also budget-friendly.
Features
11. 6" display
32GB, 4GB RAM
Ultra-fast connectivity with Gigabit Wi-Fi
Advanced security – designed with multiple layers of built-in virus protection
12. 5 hours of battery life
Military-grade durability
Google Assistant-enabled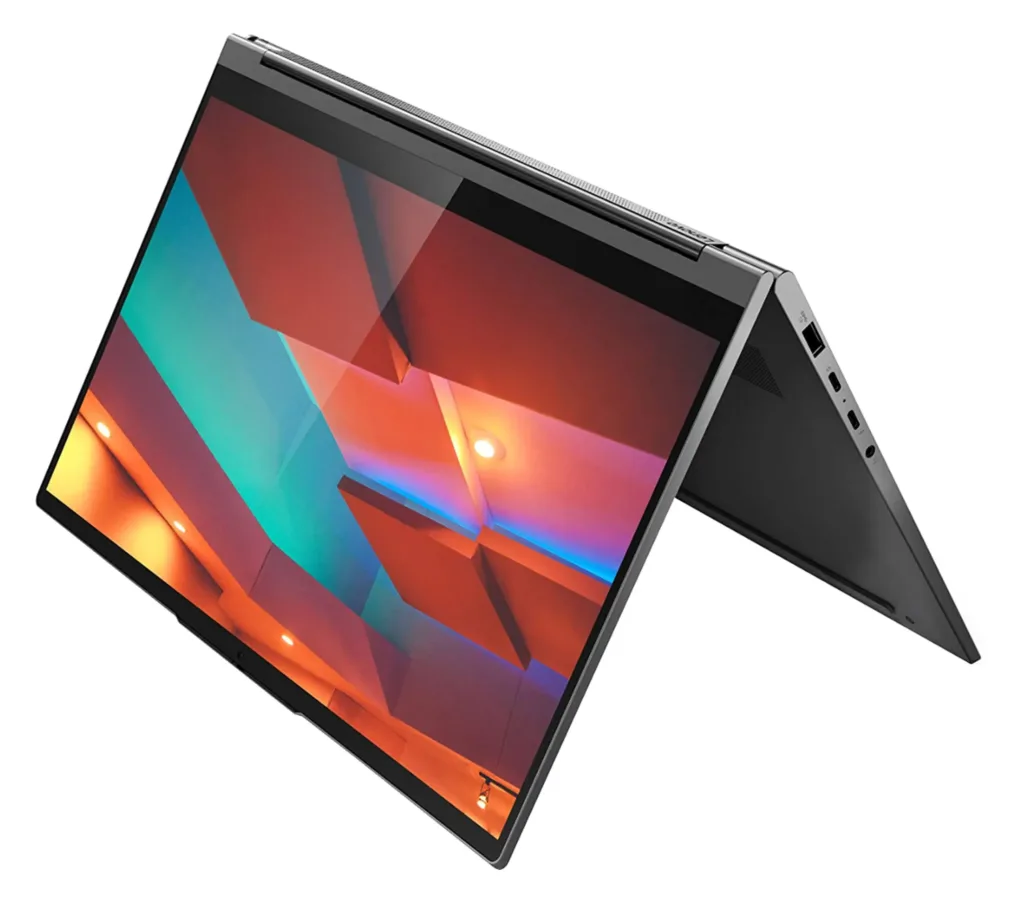 Lenovo Yoga 9i is a powerful laptop designed to function in full capacity in all areas that matter.
The keyboard is created for comfort and the battery life is a delight for upwardly mobile users.
Exceptionally crafted with 360° flip-and-fold, Yoga 9i is coupled with premium aluminum with amazing finishing giving it a luxurious feel.
This 14″ drawing laptop comes with an outstanding audio system.
It is creatively designed with a rotating soundbar and has a Dolby Atmos speaker system.
Features
14 inches LCD Display
Windows 10 Home OS
11th Generation Intel Core i7-1185G7 Processor
16GB Memory
512GB SSD
Four-cell lithium-polymer battery
Lenovo Active Pen Included
Backlit Keyboard
Touch Fingerprint reader
Touchscreen with Stylus Support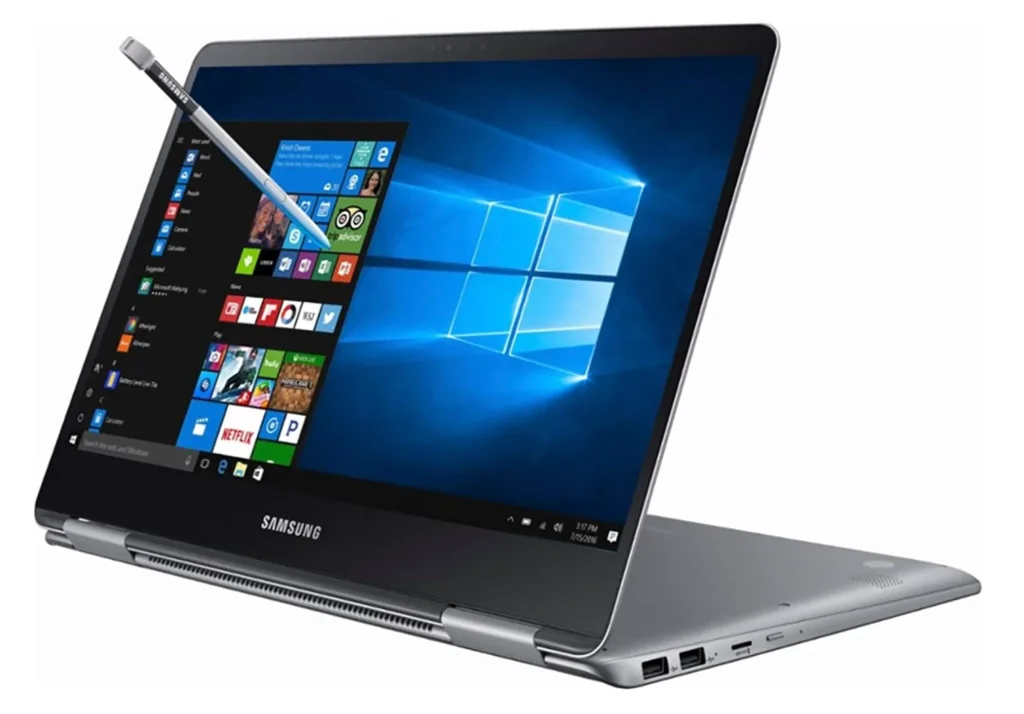 Another drawing laptop on our list is the Samsung Notebook 9 Pro which is exceptionally created for unrestricted performance and productivity.
This powerful laptop offers groundbreaking versatility inside and out.
You can rotate the full HD screen 360 degrees to use it in the graphic tablet mode.
Weighing just 2.85lbs and 0.55" of thickness, this model is super lightweight and can be easily moved about from work to home or even to a coffee shop.
Up and about digital artists would treasure this drawing laptop.
Features
15 inches Touchscreen Display
Windows 10 OS
8th Generation Intel Core i7-8550U Processor
16GB memory; 256GB SSD
AMD Radeon 540 graphics card with 2GB dedicated memory
Backlit Keyboard
Built-in S Pen and other vital features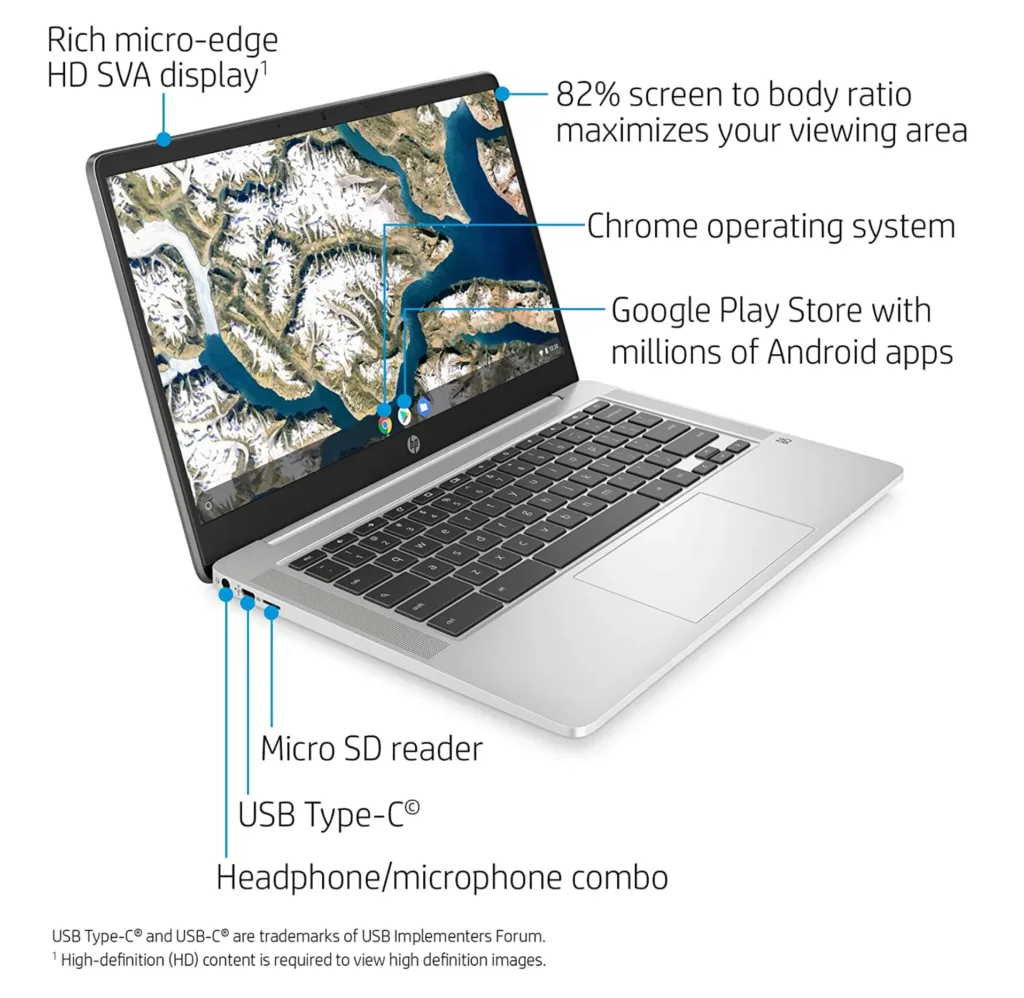 The HP Chromebook 14-inch laptop is another high-performance laptop most suitable for experienced digital artists seeking an upgrade.
It is designed with an AMD A4-9120C APU processor which supports precision in productivity.
Brilliantly designed, you can run several professional apps on this drawing device and not compromise the speed, productivity, or security.
Additionally, HP Chromebook has a large enough storage unit that boosts speed and performance.
Features
14 inches LED Display
WLED-backlit touch screen
Chrome Operating System
Dual-core Intel(R) processor
4GB DDR4 SDRAM and 32GB eMMC SSD
Radeon R4 Graphics card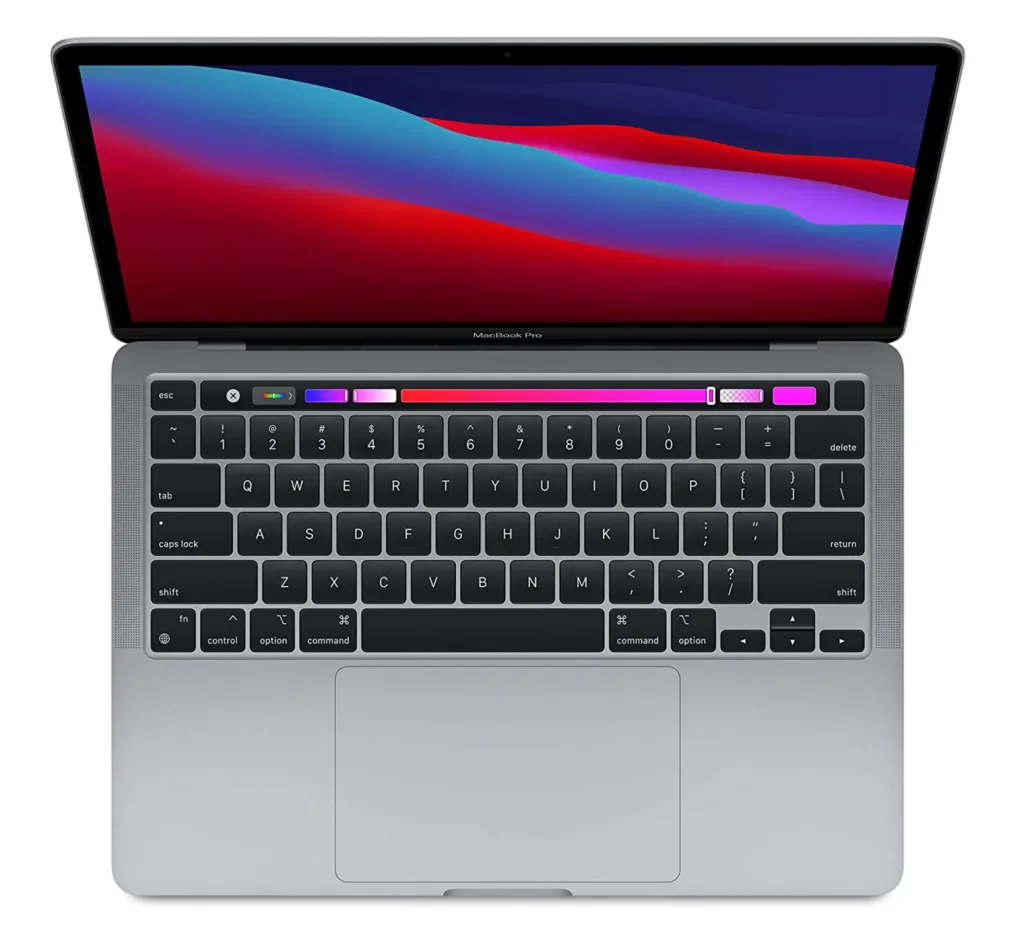 The Apple MacBook Pro is elaborately designed with attention given to every detail.
This super-fast drawing laptop is one of the best laptops produced by Apple.
Its high processing unit can conveniently run any art software on the Macintosh platform.
It can store heavy files and its production comes with great precision.
The Apple MacBook Pro stands out as a great device for digital artists in 2021 and beyond.
Features
Mac OS
16 GB RAM
16″ Screen, LED-backlit display with IPS technology
512 GB or 1 TB Ultrafast SSD
8-core CPU that delivers up to 2.8x faster performance
8-core GPU with up to 5x faster capacity
3072×1920 Display Resolution
Up to 20 hours of battery life which is the longest ever in a Mac
13. HP ZBook Studio G4 DreamColor
The ZBook Studio G4 Mobile Workstation from HP is a super lightweight and extremely productive machine.
Although this laptop is crafted in a sleek and compact form, you still have 32 GB RAM and an NVIDIA Quadro chip which makes this model amazing.
The ZBook Studio G4 is boosted by a 2.8 GHz Intel Core i7-7700HQ Quad-Core processor.
With this powerful unit, you can run multiple design applications at the same time without experiencing hitches.
Features
Intel Core i7-7700HQ 2.80 GHz
Windows 10 Pro 64-bit
15.6″ Full HD IPS Anti-glare Display
32 GB RAM
8GB DDR4 | 256GB PCIe NVMe SSD
NVIDIA Quadro
Intel HD Graphics 630
2 x USB-C (Thunderbolt 3 and DisplayPort), 1 x HDMI
Up to 4.5 hours battery life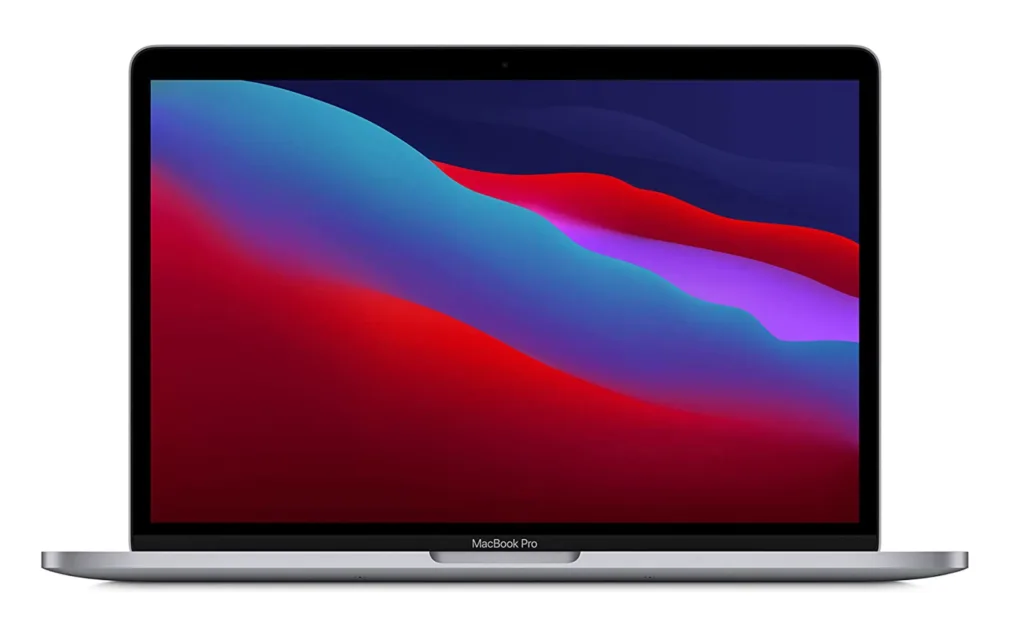 The MacBook Pro is one of Apple's top-spec creations and is a perfect machine for experienced artists.
This laptop is designed with a touch bar which, by the way, is revolutionary and makes it stand out from other devices.
MacBook Pro automatically displays the tools you need for whatever program you are working with.
This creative feature eases the stress of having to scroll through controls.
MacBook Pro 13″ offers up to 20 hours of battery life while MacBook Pro 16″ model can only last up to 11 hours.
This product does not come cheap though, but for a professional artist looking for an upgrade, this device is highly recommended.
Features
13.3 inches LED Display
Mac OS Operating System
Processor: Apple M1 chip; also available with Intel Core i5 or i7 processor
16 GB RAM
Up to 2TB storage
Up to 20 hours battery life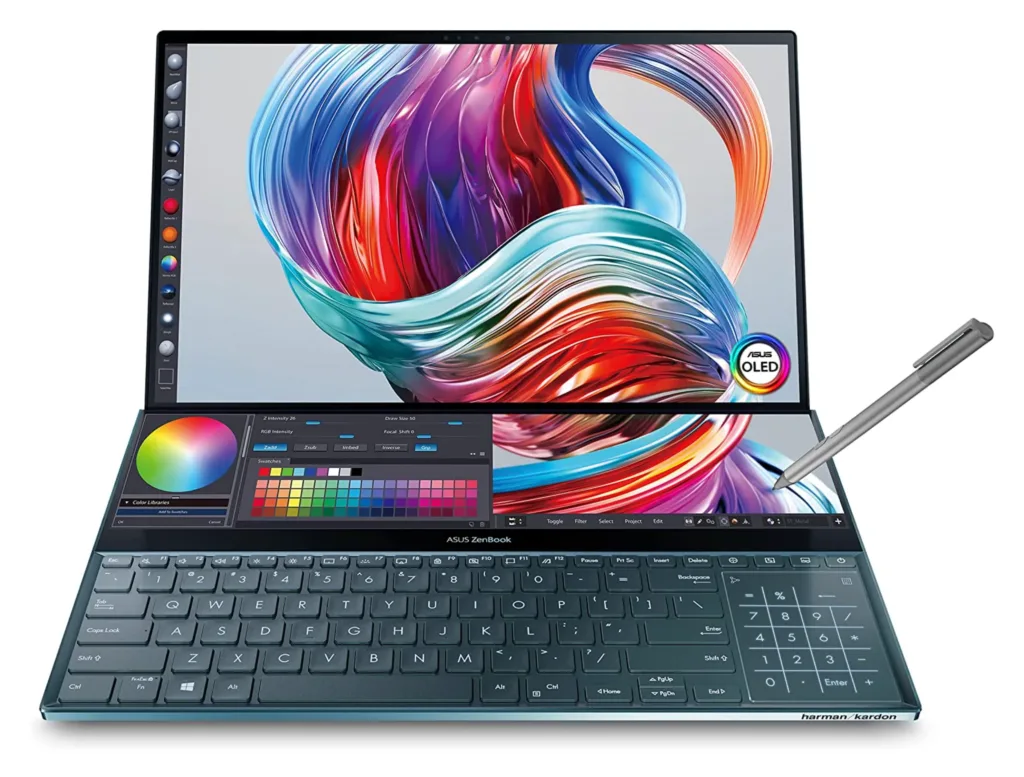 Asus ZenBook Pro Duo is a brilliantly designed touchscreen laptop.
With its incredibly fast and powerful processing unit, this device is most suitable for professional artists, photographers, animators, and 3-D modelers.
ZenBook Pro Duo comes with an extraordinary dual screen, an exceptional 4K resolution, and high sensitivity pen.
This device doesn't come cheap, but the innovative and lavish creativity applied in its production makes it worth the price.
Features
Windows 10 Operating System
9th generation Intel Core i7-9750H Quad-Core Processor (12M Cache, up to 4.5 GHz) with NVIDIA GeForce RTX 2060
14 inch 4K matte touchscreen – this makes room for multitasking
15.6 inch 4K UHD Nano Edge touchscreen glossy main display
Detachable palm rest and ASUS active stylus pen included
16 Gigabytes DDR4 RAM
1 Terabyte PCle SSD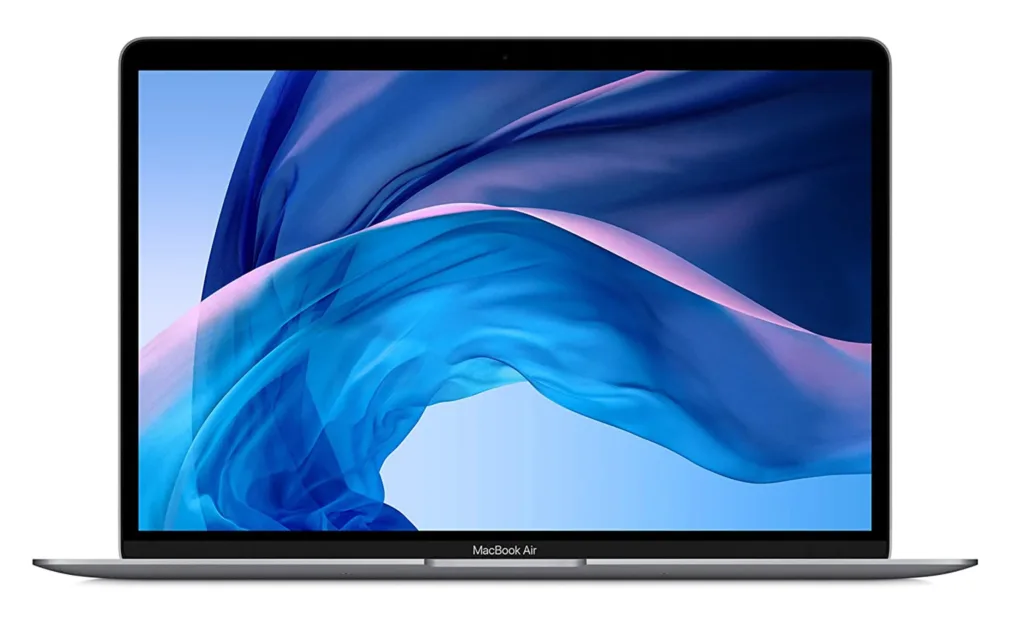 The Apple MacBook Air is a high-quality graphics tablet.
Although it could pass for the cheapest MacBook currently selling, it is a high-performance machine that is suitable for on-the-go digital artists.
With the MacBook Air, you can work while moving around your home or office.
Despite its small screen feature, this is a complete working mobile art studio.
Features
Mac OS
13-inch Retina Display; LED-backlit widescreen display
2560×1600 Display Resolution
Apple 8-core GPU
8 Gigabytes RAM
256 or 512 GB SSD Internal Storage
System on Chip (SoC) Apple M1 chip; 8-core CPU; 16-core Neural Engine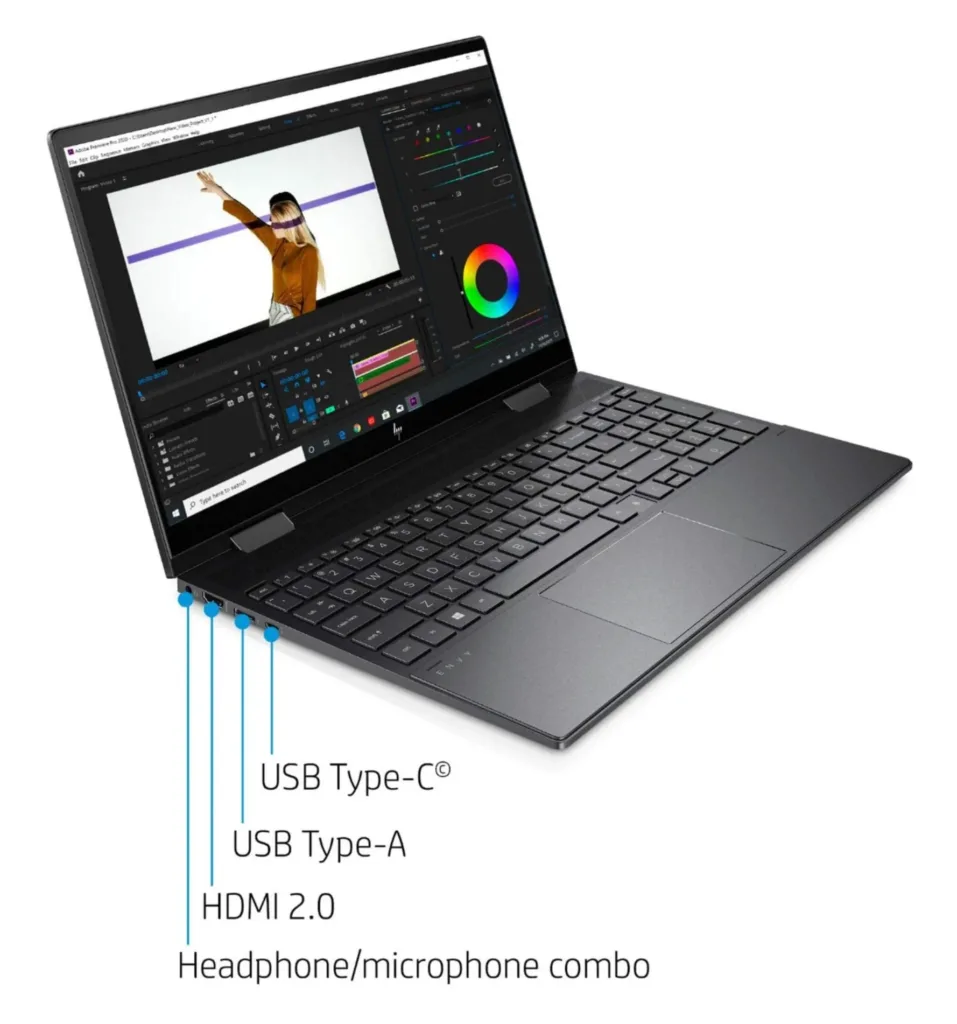 Although the HP x360 Touchscreen is not a convertible laptop, it is surely one of the most innovative new generation touch screen notebooks.
The keyboard on this drawing device cannot be detached from the FHD screen, but the machine has been designed to fold in any direction.
The capacity to fold over makes it possible to keep the HP Envy in a standing position either for work or entertainment.
This may not be the lightest laptop in the market but it is a powerful tablet that comes in handy for detailed and complex works.
Its solid processing power and large storage unit could cater to the needs of any digital artist.
Envy x360 is built to deliver an outstanding experience anywhere you go.
As a digital artist, you could enjoy the combined benefits of great visuals, powerful productivity, and extended battery life.
Features
11th Generation Intel® Core™ i7 processor
8 GB DDR4 SDRAM; 512 GB PCIe NVMe M.2 SSD
Windows 10 Home
FHD IPS touchscreen
13.3-inch diagonal, HP Sure View integrated privacy screen
Three-sided micro-edge display
Intel® Iris® Xe graphics
Exceptional experience, anywhere
Corning® Gorilla® Glass NBT™
Wi-Fi 6 AX201, Bluetooth 5, Thunderbolt support
Pale gold keyboard with Fingerprint Reader
Battery Up to 11 hours and 45 minutes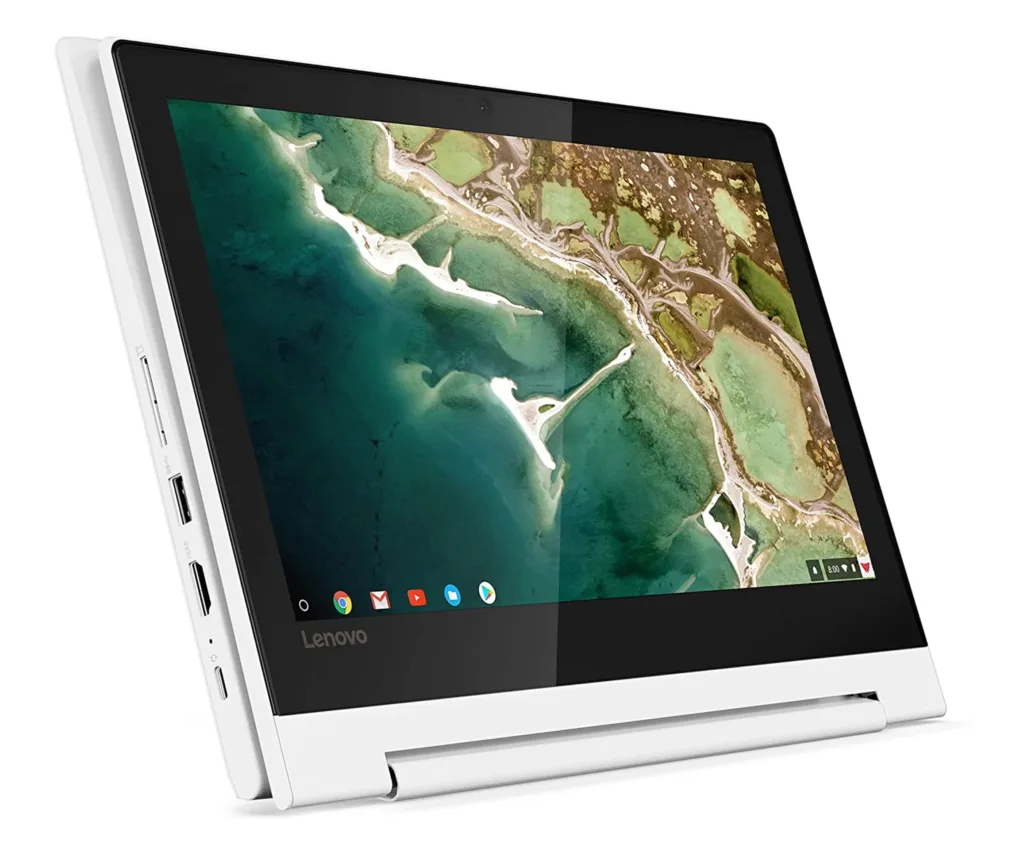 If you have been searching for a laptop suitable for professionals in the field of digital art, your search could be over with this 2-in-1 Convertible Laptop.
This is one of the best drawing laptop options in the market.
With a screen size of 11.6", Lenovo Chromebook C330 displays with anti-glare and comes with a 10-point touch screen feature.
Coupled with Chrome os, this notebook computer is built to connect. It offers multiple USB ports for seamless connectivity.
With a built-in camera, you can always stay updated with happenings around you.
This powerful machine is crafted with a MediaTek MTK 8173C processor and matched with an Integrated PowerVR GX6250 Graphics card for enhanced performance.
The battery on this touchscreen laptop is made to last.
The memory and storage units are large enough to take on complex projects of a professional digital artist without compromising the speed and precision.
Features
Chrome OS
MediaTek MTK 8173C Processor
4GB LPDDR3RAM and 64 GB eMMC SSD
11.6 inches HD IPS anti-glare touchscreen display
Integrated PowerVR GX6250 Graphics
10 Hours Average Battery Life
Now that you have seen our list of the best laptops for digital art, sure you wouldn't have a problem with your choices when next you go shopping.
You may also like to know that the graphic card is an important feature for high-end digital creations and production.
A graphic card is more like the mini version of a computer motherboard. Its function is to render the images to the display.
For those in the gaming, graphics creation, cryptocurrency, and ray tracing industries, the graphic card is uncompromisingly important. Here are our recommendations…
Laptops with the best graphics card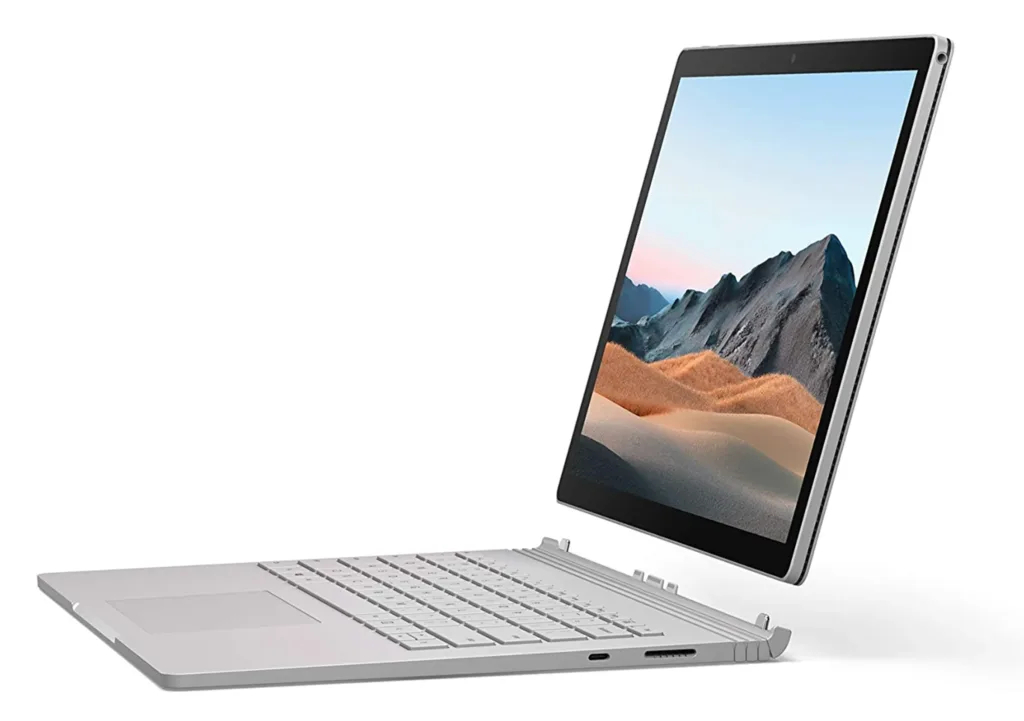 The new Surface Laptop 3 is sleek and light and has been optimized with higher speed and performance.
Whether you are working, designing, or simply listening to entertaining vibes, this high-performance laptop will make your day more productive.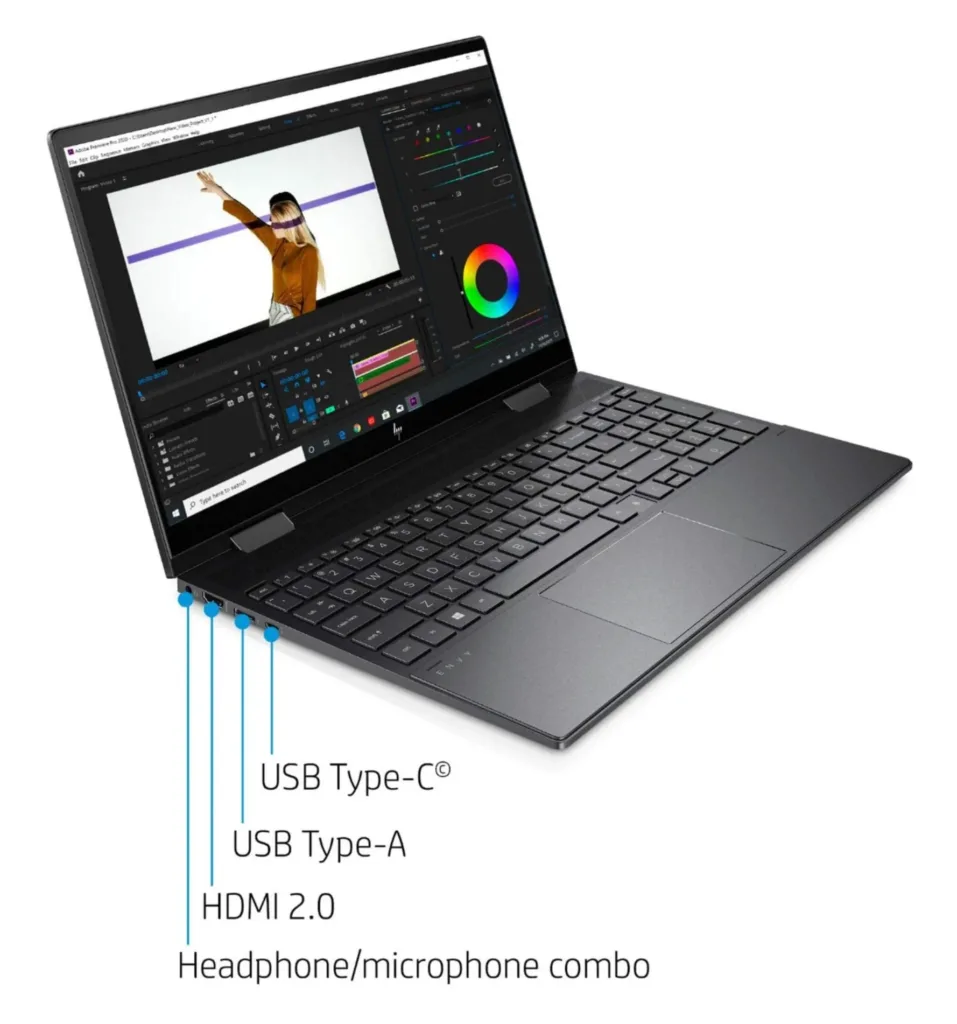 Worthy of mention on this list of laptops with the best graphics card is the HP – ENVY 2-in-1 13.3″ Touch-Screen Laptop.
Fitted with Intel Iris Xe Graphics, this laptop could help you with music creation, vlogs, photos, or complex graphic designs.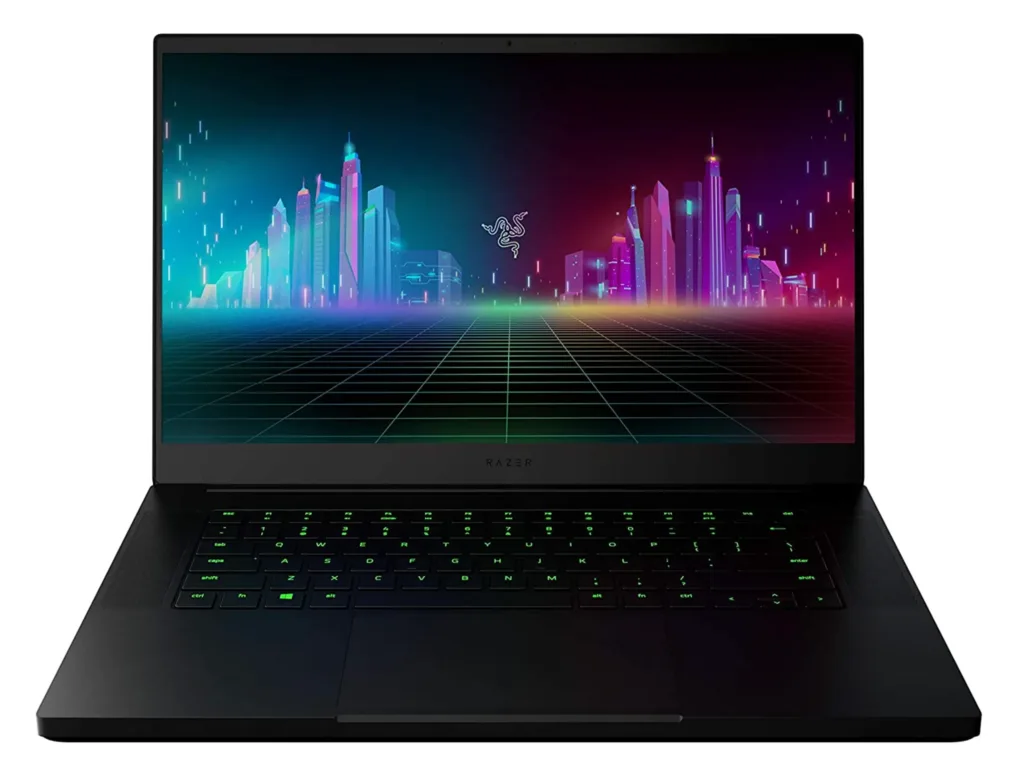 This laptop is great for gaming. With an Intel Core i7 processor and 16GB of RAM, you can multitask with ease while undertaking a complex project.
The NVIDIA GeForce RTX 2080 SUPER graphics card supports multiple displays.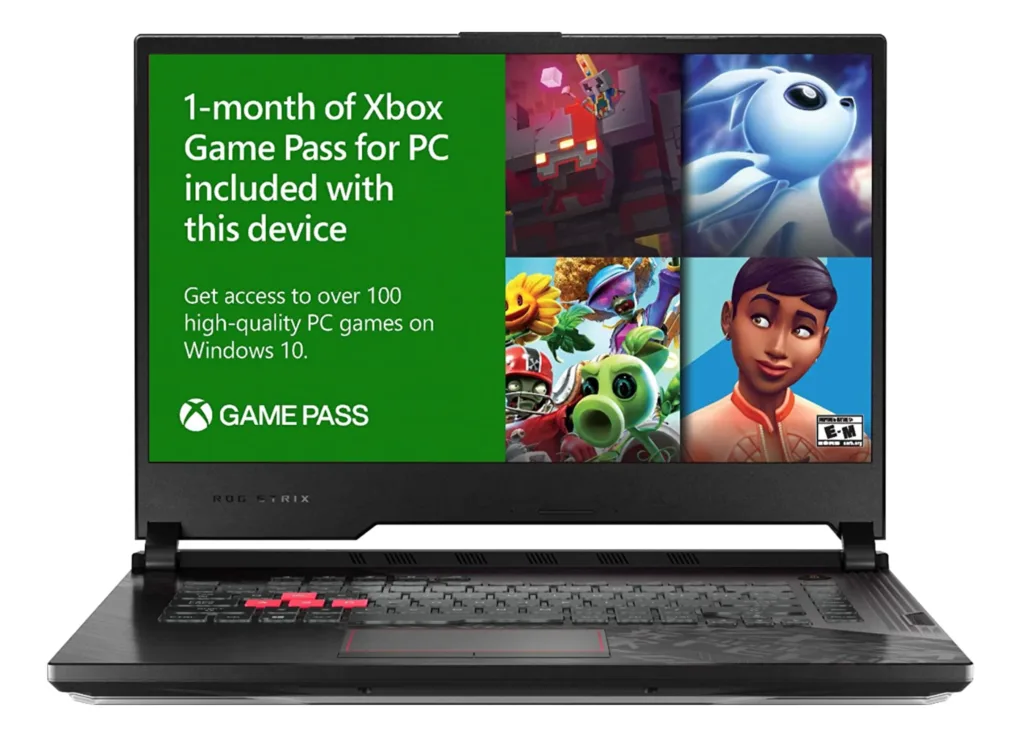 The 8GB RAM on this pro gaming laptop supports resourceful multitasking.
This machine is crafted with Intel Core i7 – 8GB Memory – NVIDIA GeForce GTX 1650 Ti – 512GB SSD which ensures enhanced power for uninterrupted production.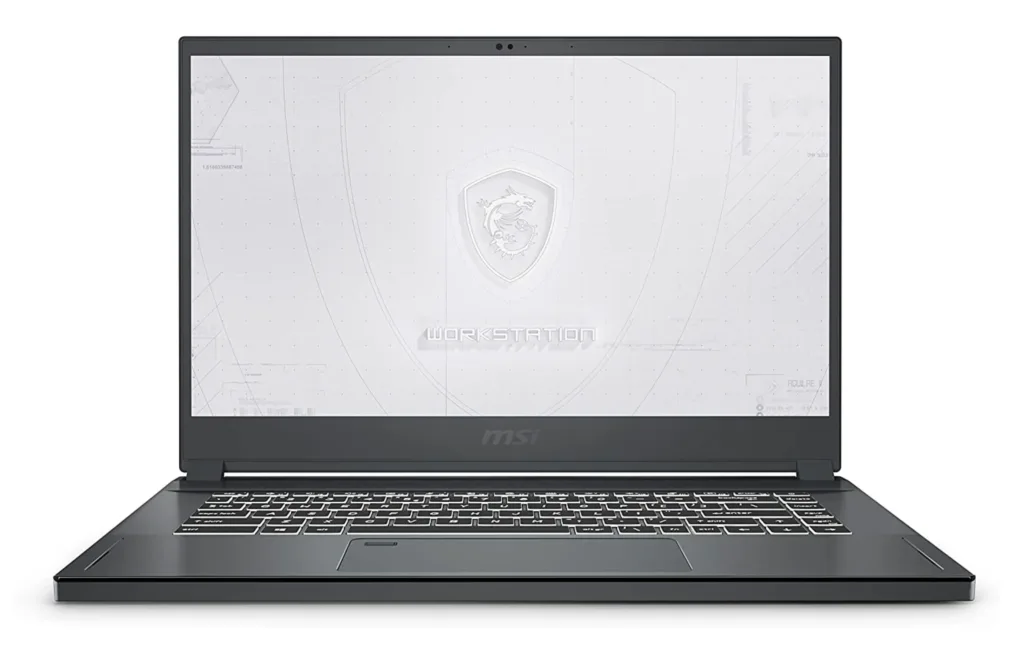 This powerful laptop comes with a 10th Generation Intel Core i9 processor and powerful NVIDIA Quadro Series graphics.
With features such as a 15.6″ Screen, 16GB Memory, 1TB SSD, this mobile workstation offers a digital artist seamless support from start to finish.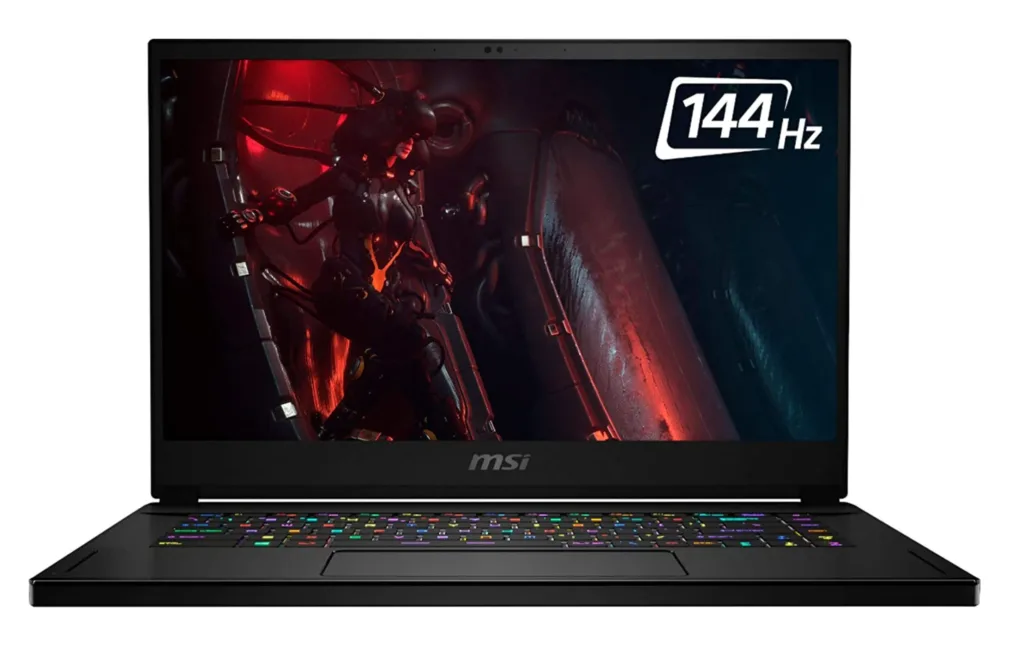 With Intel Core i7, 16GB Memory, NVIDIA GeForce RTX 2060, 512GB Solid State Drive among other features, this gaming laptop offers you a convenient mobile workstation.
It is suitable for filmmakers, photographers, and graphic designers.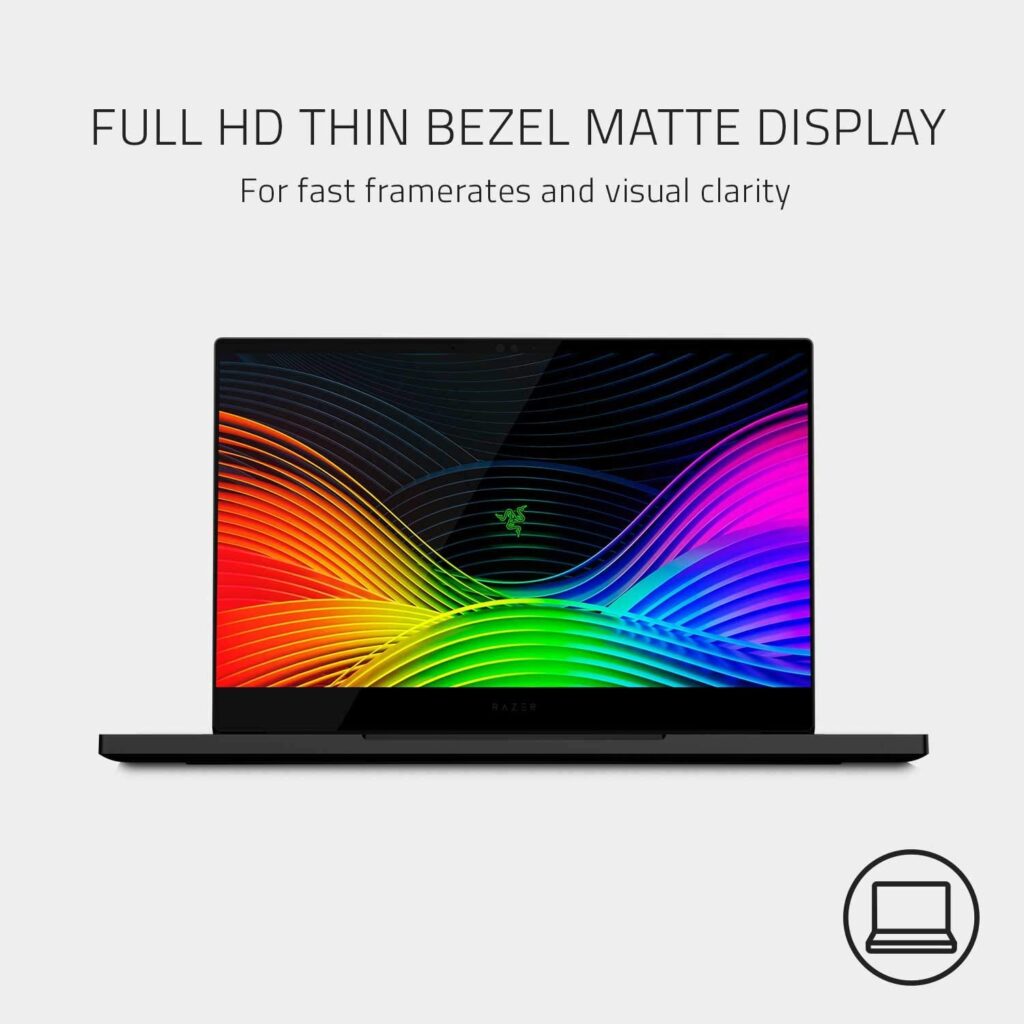 This high productivity drawing laptop is exceptionally made for creators.
You can comfortably stay ahead of competitions with features such as 11th Generation Intel Core i7, 16GB Memory, NVIDIA GeForce GTX 1650 Ti, and 512GB SSD.
Final Thoughts
Altogether, you have been presented with an extensive list of 25 high-performance laptops that can support your creative explorations.
In the world of digital arts, the best output gets all the attention and commendation.
It is not within the scope of this discourse to determine the company that manufactures the highest quality notebook computers.
But you may need to know that all the manufacturers mentioned above are known for high quality and precision in product delivery.
You have to look through the descriptions presented on our list of the best laptops for digital art; then, you can determine which of the devices best suits your needs at the moment.
In some cases, you may want to start with a laptop that best suits your budget today and then upgrade in the future. Whatever the case may be, the choice is yours to make.