Are you looking to make jewelry, art, tables, or other crafts with epoxy resin? Then using the best epoxy resins is the necessary ingredient to making your project a success!
The world has seen many innovative discoveries in recent decades.
Amongst them is epoxy resin which stands as one of the most important materials ever discovered.
The best epoxy resin is useful in the production of some household wares, paintings, office appliances, aerospace adhesive applications, smartphones, and more.
Its importance implies that care must be taken so that only the best would be used for a specific purpose. Read on to learn more about the best epoxy resin for various use.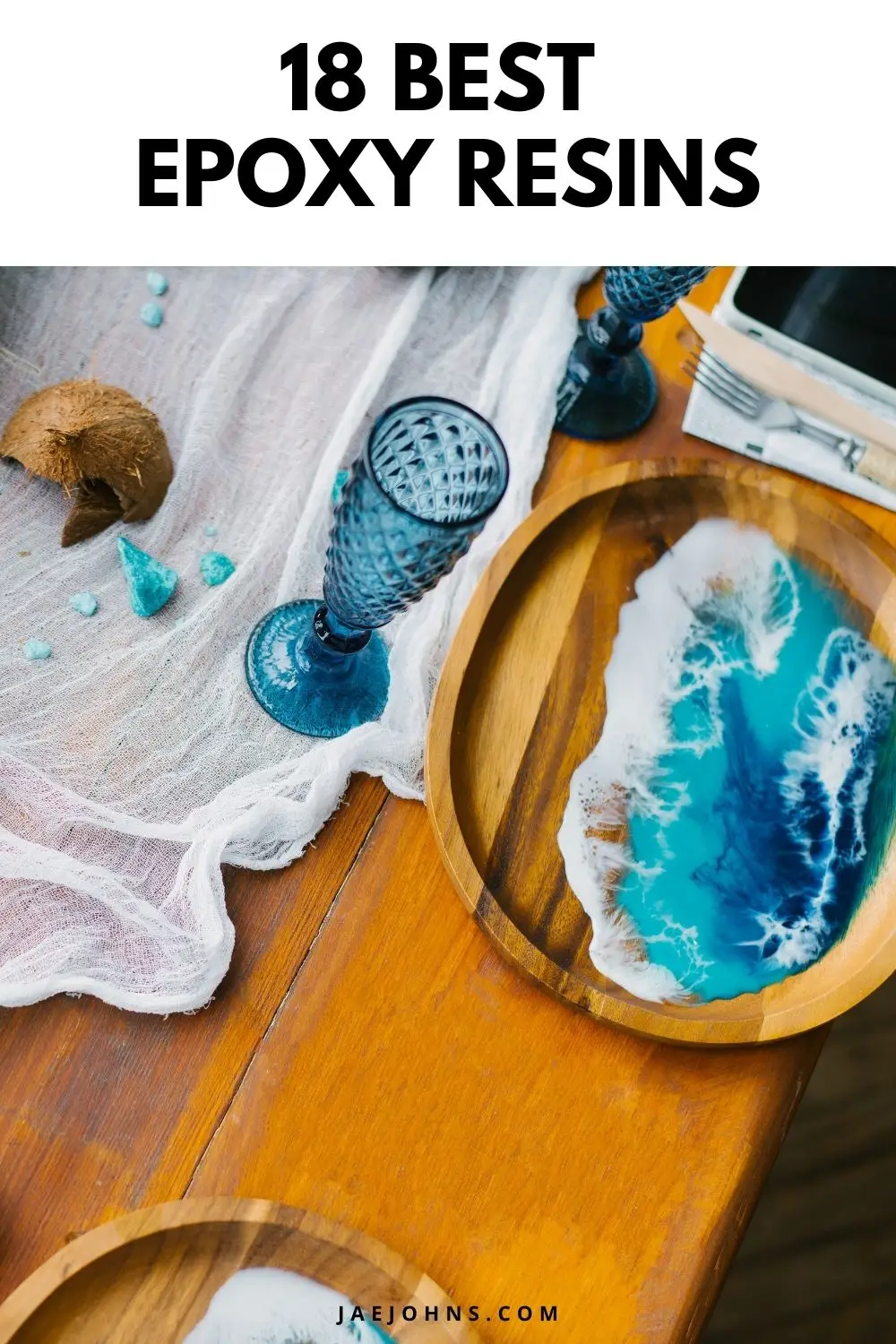 DISCLOSURE: This post contains affiliate links, meaning I get a commission if you decide to make a purchase through my links, at no cost to you. I only recommend products that I've used or really like. Please read my disclosure
Best epoxy resin for molds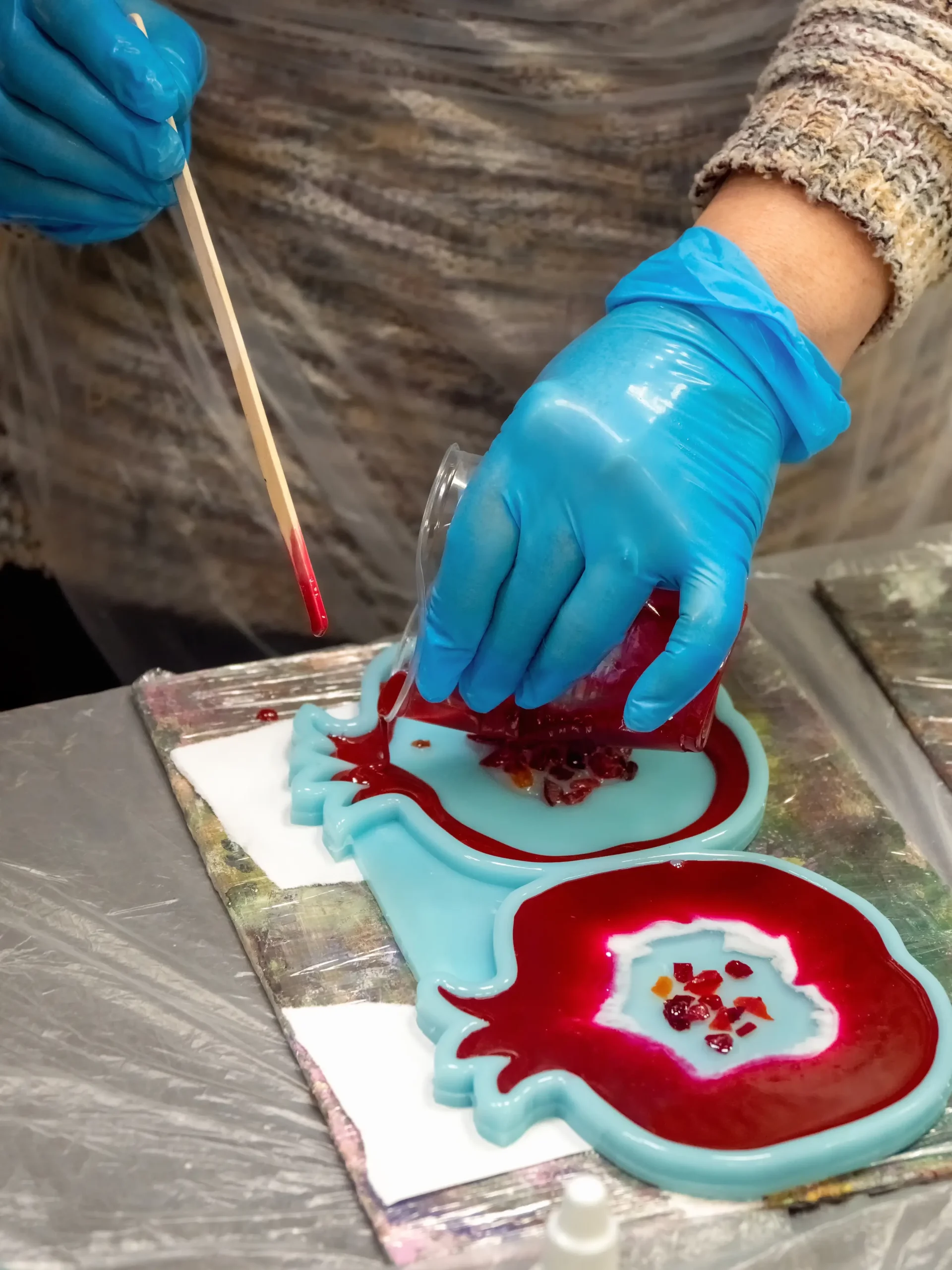 The best epoxy resins for molds are very useful in the production of several essential items that we use today.
When these resins are used in molds, the final results are usually exceptional.
Clear, seamless, and beautiful designs such as shapes and ornaments can be made out of them.
Puduo Epoxy Resin Casting and Coating Starter Kits are one of the best epoxy resins for molds.
It comes with four measuring cups, a pair of gloves, and three-piece sticks.
This product also comes with two eight oz. bottles, a hardener, and a resin – together, they require 1:1 mixing.
Epoxy Resin Casting and Coating Starter Kit for Molds has a 1-gallon option, suitable for those that may need the bigger size.
This formulation can get into more tiny molds because of its thin viscosity.
It is suitable for making small and a little bigger objects including necklaces, other jewelry, and miniatures.
Its thin viscosity gives it the advantage to fit into small molds while providing detailed highlights of the object.
It cures very clearly and does not emit an uncomfortable odor.
Note that while you will get four measuring cups, three-piece sticks, and a pair of Gloves and Epoxy, you will also get the extra accessories such as gloves and more in the Gallon Kit.
Best epoxy resin for jewelry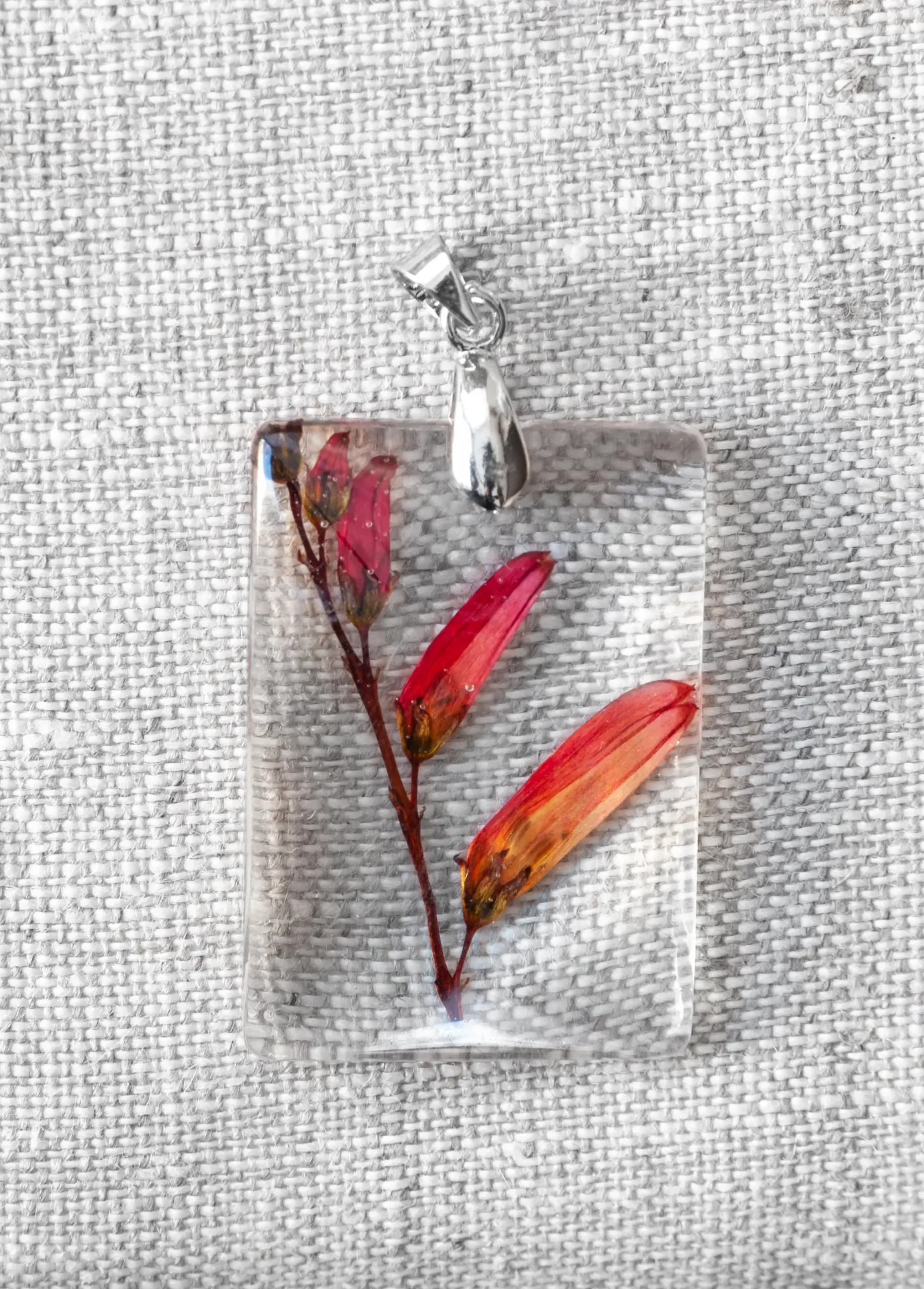 The Puduo Epoxy Resin is outstandingly one of the best epoxy resins for jewelry.
It is easy to use and every beginner's delight. It hardly emits an odor, has no tiny bubbles and cures quickly leaving a beautiful and clear surface.
In just 8 hours, you are good to go.
Feel free to take it up from the mold after this short timeframe.
It may need another 16 hours to cure completely.
If you have fewer molds but a large batch of production to make, then you can apply the suggested process above.
You can mix the resin and the hardener in a 1:1 ratio after which you will have a work time of 40 mins.
This gives you time enough to complete your task. It hardly leaves any bubbles but settles perfectly in the molds; thanks to the epoxy capacity to self-level.
You'd be impressed by the quality of the product, but beyond that, it comes with a bonus.
With a purchase of Puduo Epoxy Resin, you will get two 8oz. bottles, 4 graduated cups, three sticks, and a pair of rubber gloves.
Puduo Epoxy Resin has the added advantage of drying clear.
You can add color by adding mica or glow pigments. It also comes with UV inhibitors which protect it from exposure to Ultra Violet rays.
Notably, this epoxy resin cures soft. If you intend for your work to cure rock-solid, this may not be the best option.
Best epoxy resin for tumblers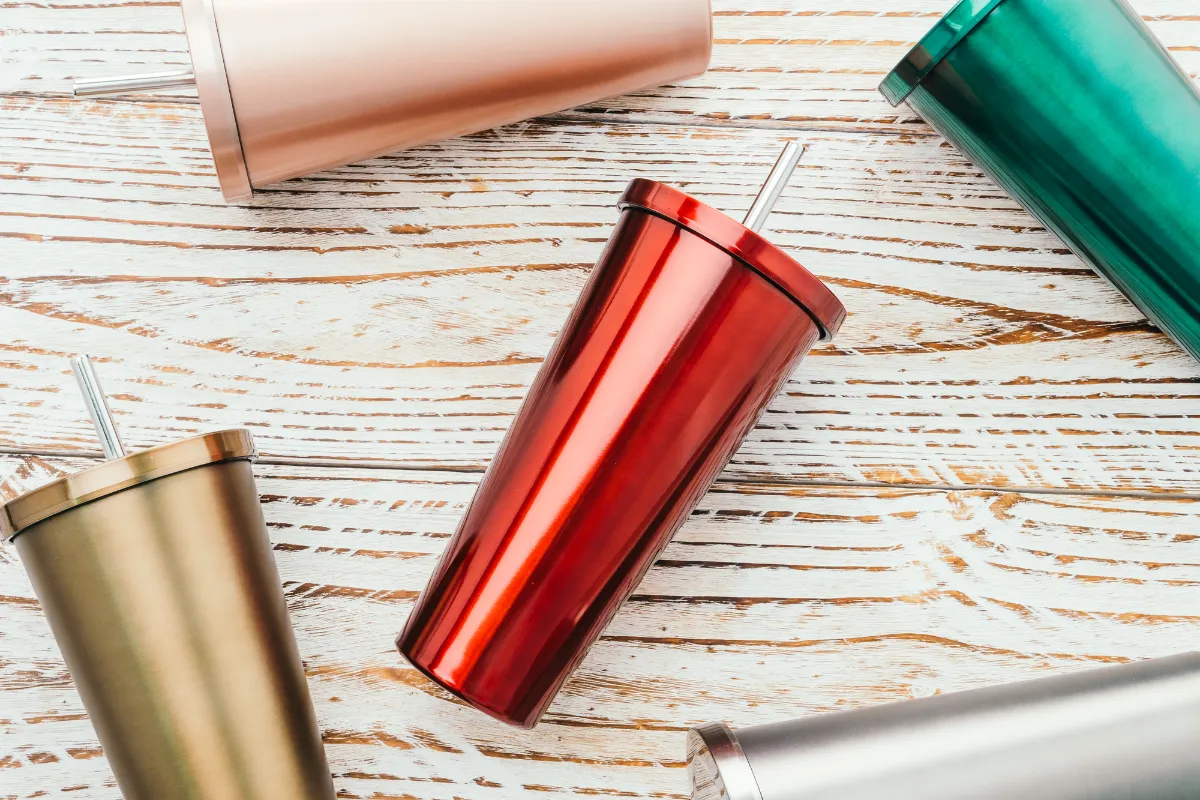 Art N Glow Casting and Coating Epoxy Resin Kit is one of the most user-friendly epoxy resins for tumblers.
It is very suitable for beginners.
Used for casting, this product emits no odor and is very essential in making a crystal clear tumbler.
The Art N Glow Casting resin can be used as both casting and tabletop resin.
Not prone to yellowing, this product is UV resistant, can be used in the sun, and is suitable for use in both indoor and outdoor activities.
Creators and artists across the globe love to use this resin formula to create exceptional works of art because of its many advantages.
It is made to work with Glow in the Dark and other craft pigments to ensure the perfect match stemming from a quick 1:1 mix ratio.
Interestingly, all epoxy resins could turn yellow from prolonged exposure to the sun, therefore the Art n Glow should not be left outdoors for an extended time.
But the UV resistant factor helps the epoxy gain protection from turning yellow over little exposure.
Additionally, this formulation is made with superior bubble release capacity which helps you create beautiful production.
This casting and coating epoxy can help you in creating various forms of art. It is more like a multi-purpose kind of resin kit.
Ideally, it is suitable as a craft resin for jewelry production, tabletop resin for coating surfaces, trays, and many more items for household decoration.
Best epoxy resin for art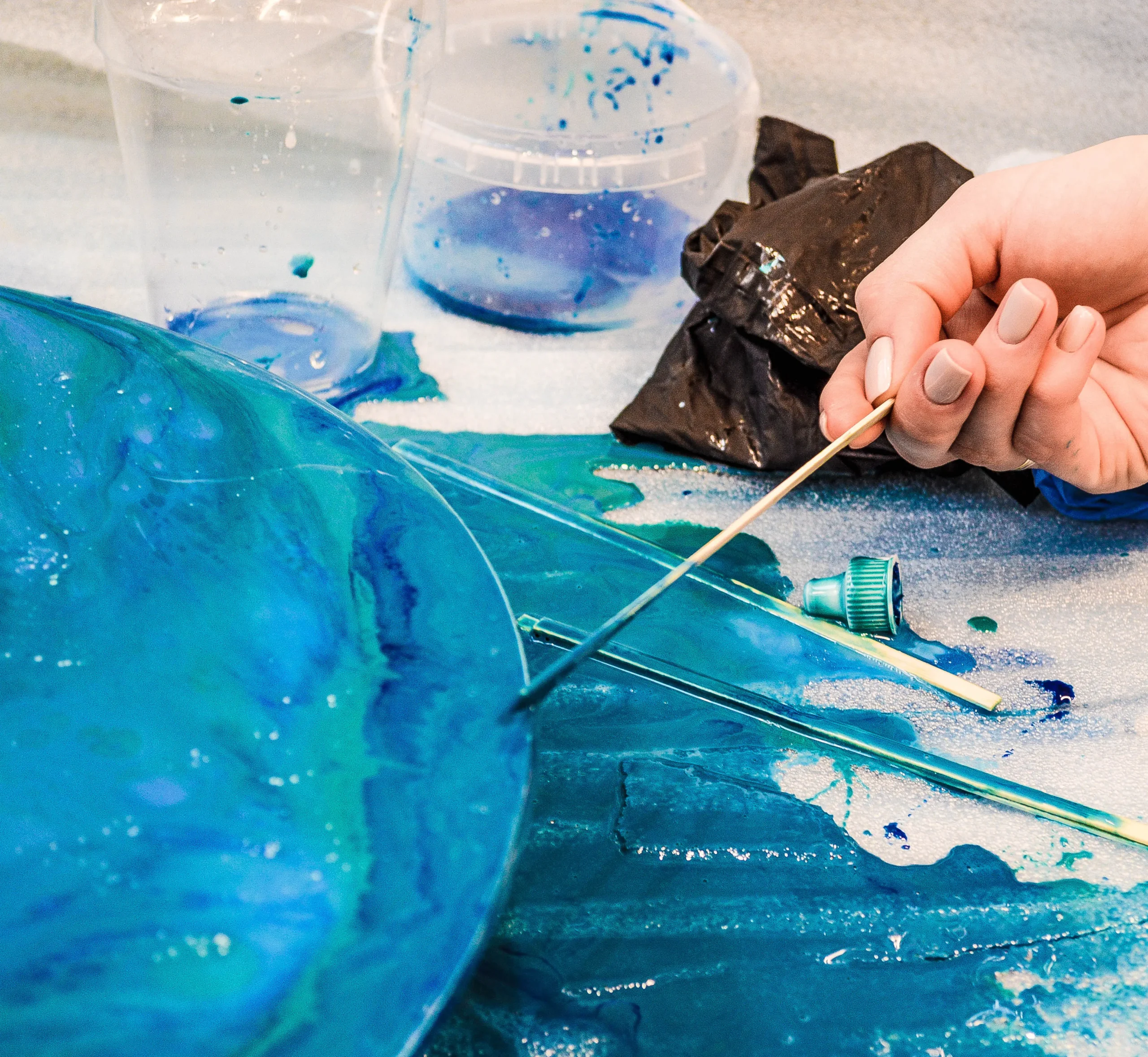 The Unicone Art Epoxy Resin Art Kit specializes in manufacturing resin art supplies.
Aside from the production of resin and hardeners, the company provides other related materials including silicone oils, alcohol inks, mica powder, and other products for high-end use.
The Unicone Art craft resin kit dries brightly and clear leaving no yellowing traces in the long run. It is easy to mix and pour with low bubbles.
This epoxy is not too thick and protects your art with an easy-to-mix 1:1 Formula.
These epoxy resin formulas are available in different volumes, including 16oz, 32oz, and one gallon.
This is very suitable for those that create resin art in commercial quantities.
Since these products are of premium quality, they don't come cheap.
Notably, each kit comes in a pair of separate bottles of epoxy resin and hardener that combines to make up the total volume.
For a 32-ounce order, you can look forward to getting two 16-ounce bottles, a pink and a blue one.
Self-leveling, this product provides awesome high-gloss results when mixed properly.
The outcome is crystal clear.
The brand is remarkably high on value for health and the environment.
For a comfy crafting session, this epoxy resin is odorless.
This non-yellowing formula is UV resistant, BPA-free, and VOC-free.
Additionally, it can be used for a variety of purposes including crafting, casting, and glazing.
Best epoxy resin for wood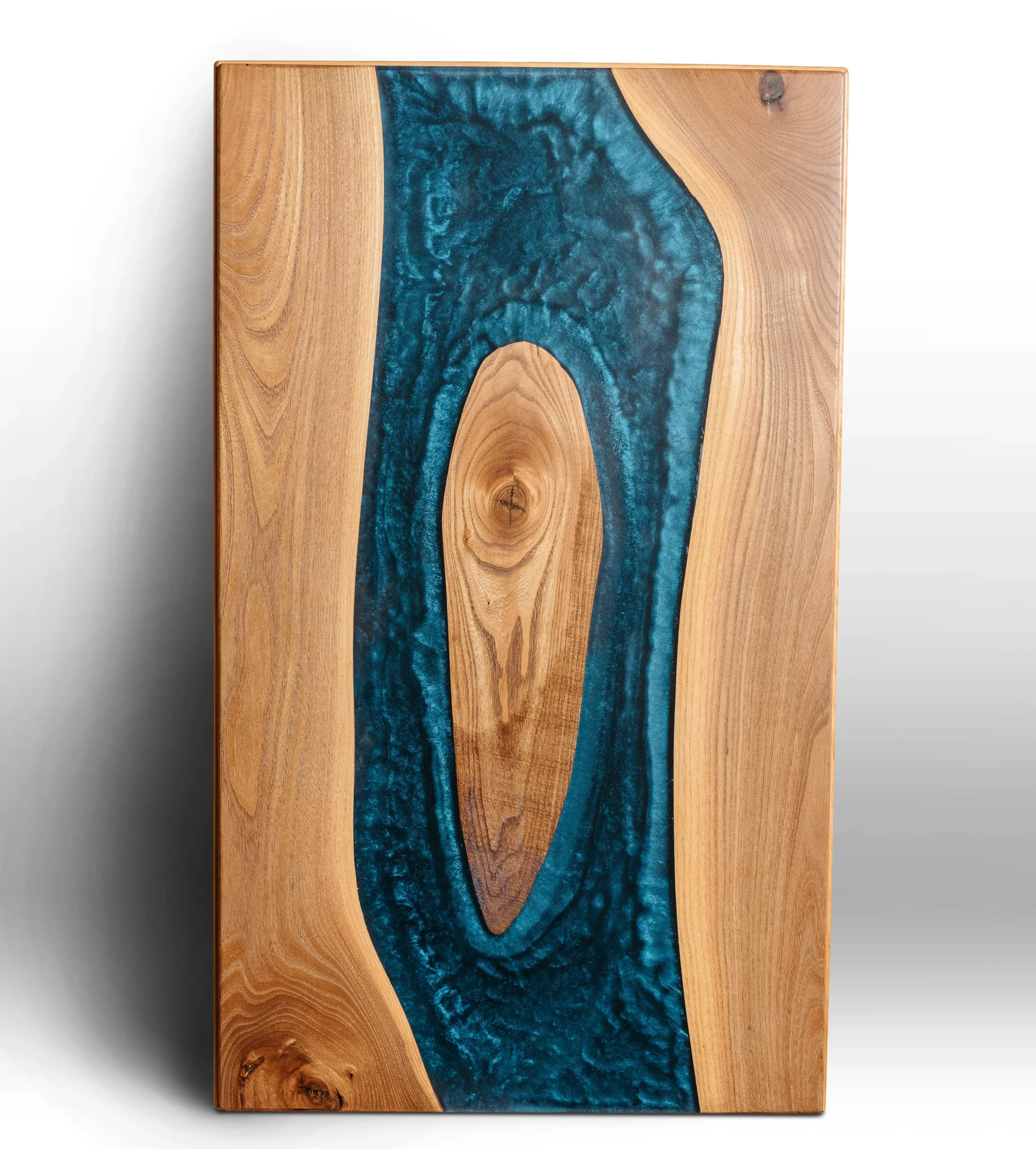 The manufacturer of ProMarine Table Top Epoxy started over a decade ago under the name, Pro Marine Repair, as a boat repair company.
Seeing that the market was flooded with many low-quality epoxy resins, they decided to do something about it.
Hence, Pro Marine Supplies was born as a sister company that specializes in epoxy for wood.
ProMarine Table Top Epoxy is their exclusive creation to be the game-changer in the table top market.
Birthed in California, a state with stringent laws on environmental protection, this formulation for wood does not contain VOCs which makes it one of the best epoxy resins.
With this feature, you have a lower risk of health-related issues associated with this kind of job including cancer and respiratory problems.
ProMarine Table Top covers areas as huge as 48 sq. ft. and is naturally blush resistant.
Temperature and mixing are the most important aspects of this formulation.
Your room must be kept at 80 degrees and you must take care while mixing it.
It requires a quicker application.
If you want your work to cure a little harder, then you must let the epoxy heat up a little more.
The result will be a scratch-resistant and harder surface.
Areas it can be applied to are quite diverse including bars, artwork, tabletops, wood finishes, See-Through Encapsulations, and more.
Best epoxy resin for beginners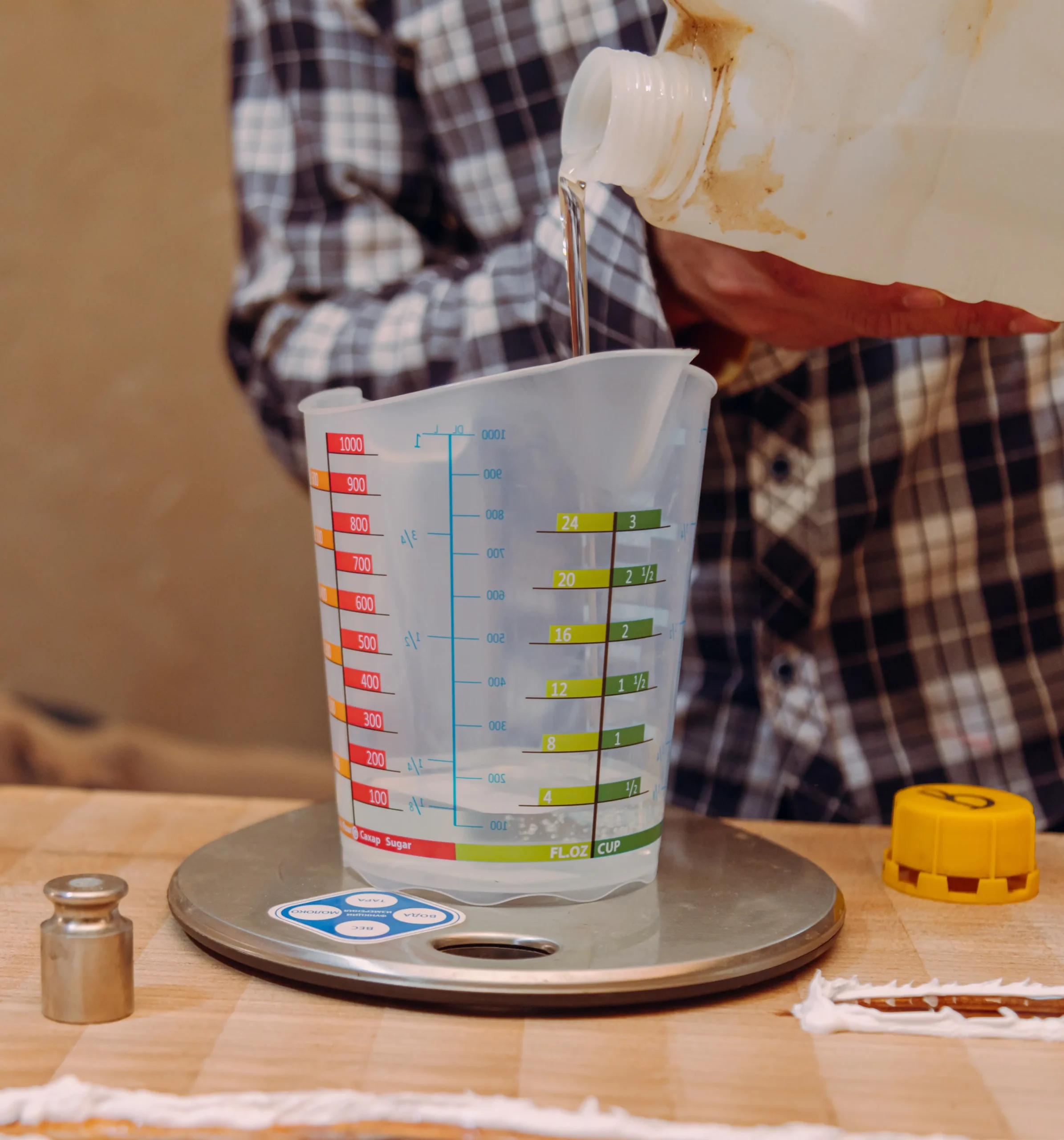 The SUMERBOX Clear Cast Epoxy Resin Kit is one of the best epoxy resins for beginners.
It is easy to use, comes with nice colors, has low odor, and is quite affordable.
There are many channels on the internet showcasing all kinds of projects made from epoxy resin.
Instagram, Youtube, Google, Tiktok, and some other channels have many users sampling furniture, utensils, jewelry, and more.
This formulation is suitable for everyone who wants to try their hands-on craft projects using epoxy.
The resin in the Sumerbox Clear Cast kit hardens in about 40 minutes which makes it great for beginners.
Some beginners may need more time for their work of art to set, and this resin kit appeals to them. It also comes with many extras.
The Clear Cast Bundle includes 6.9 fl. oz. Resin part, 32 Assorted Colors Mica Powders, 6.9 fl. oz. Hardener part, Tip Applicator Bottles, Clear Spoons, Plastic Cups, Silicone Graduated Cups, Pipettes, and Wood Mixing Sticks.
With an easy mix of 1:1 ratio by volume and convenient 40-minute operation time, the operating error rate can be reduced especially for beginners.
It is self-leveling, has no fumes, emits a low odor, and is non-toxic.
The SUMERBOX Clear Cast Epoxy Resin is resistant to yellowing from UV exposure and lasts long.
It provides the convenience of use for all kinds of casting and coating applications.
Best epoxy resin for tables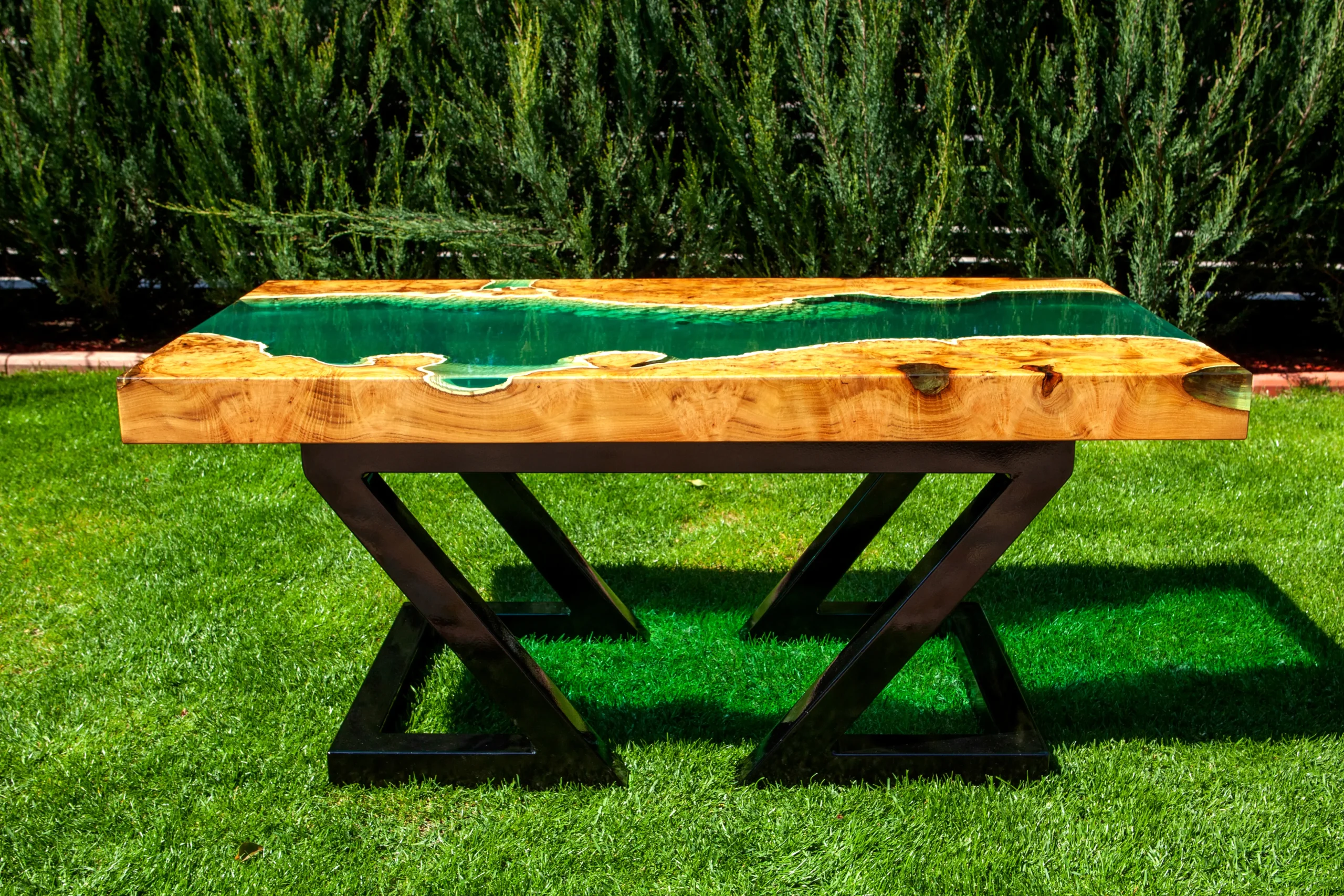 The PREMIUM CRYSTAL CLEAR EPOXY is specially designed for Table Tops, Bars, See-Through Encapsulations, Wood finishes, Artwork, and more.
There are no limits to how much can be done with this product.
This Epoxy formulation helps eliminate fish eyes, allows for minimal bubbles, and goes on smooth, craters, and other kinds of imperfections.
Manufactured in the USA, Clear Table Top Epoxy is safe as soon as it is fully cured, has a low odor, and you can rest with the assurance you are getting the best formulation for your work.
With an easy 1:1 mixture, this epoxy is self-leveling and U.V. resistant.
This product offers rock-hard versatility.
It is produced to be tough, high gloss, and water-resistant by its coating.
Best epoxy resin for thick pours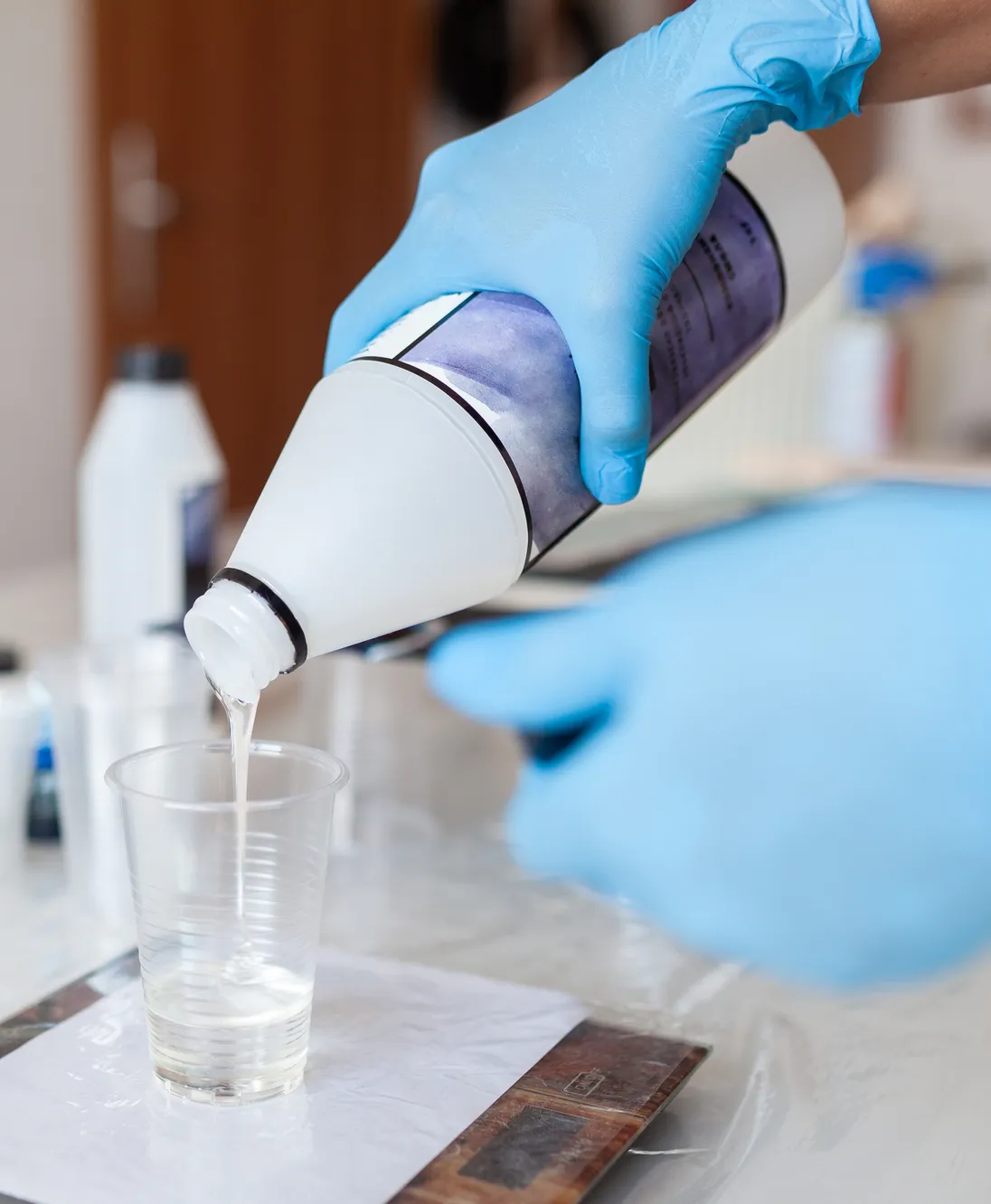 Deep Pour Epoxy Resin is a slow cure epoxy resin that cures in 24 to 36 hours at 70 degrees F.
The result is a super clear liquid, glass-like finish that protects the object from scratching and yellowing.
FGCI Deep Pour Epoxy Resin Kit is one of the best epoxy resins for thick pours.
This expertly created self-leveling epoxy is great for Resin dye, mica powder, alcohol ink, deep resin molds, river tables, and pigmentation.
It offers the highest level of resin UV protection and yellowing resistance.
Regarded as the best epoxy resin for wood, tabletops, and all epoxy table ideas, this product is perfect for colored epoxy filler applications.
Best epoxy resin for coasters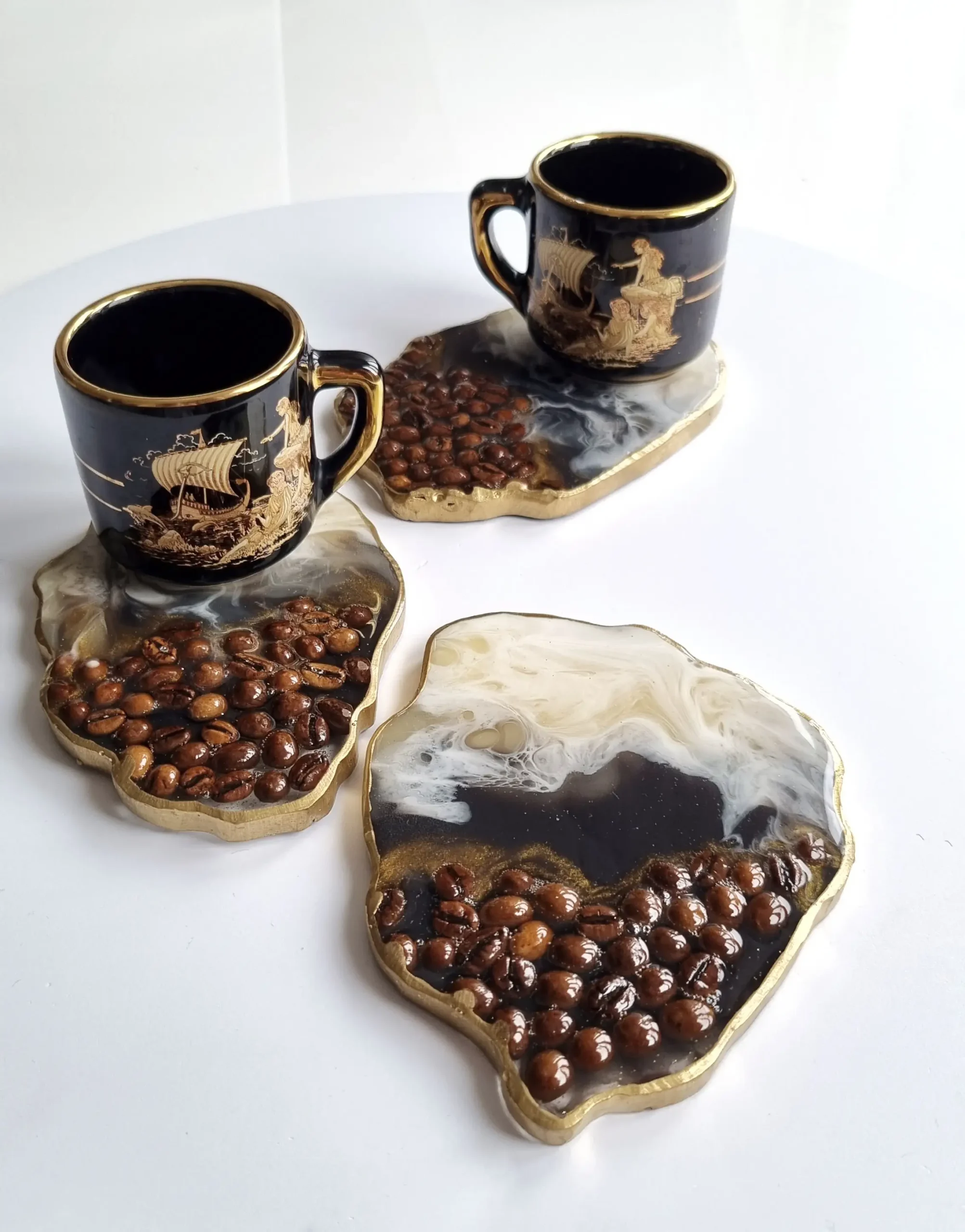 Teexpert Crystal Clear Resin Kit for Coasters is an exceptionally versatile epoxy resin kit for coasters.
It is easy to work with, provides quick hardening results, and delivers a crystal-clear appearance when fully cured.
This epoxy resin is formulated to suit different kinds of artwork and coating projects.
This will be an amazing choice if you intend to create outstanding coasters.
Teexpert Crystal Clear Resin Kit comes with instructions that make it perfect for both beginners and professional artists.
Best epoxy resin for countertops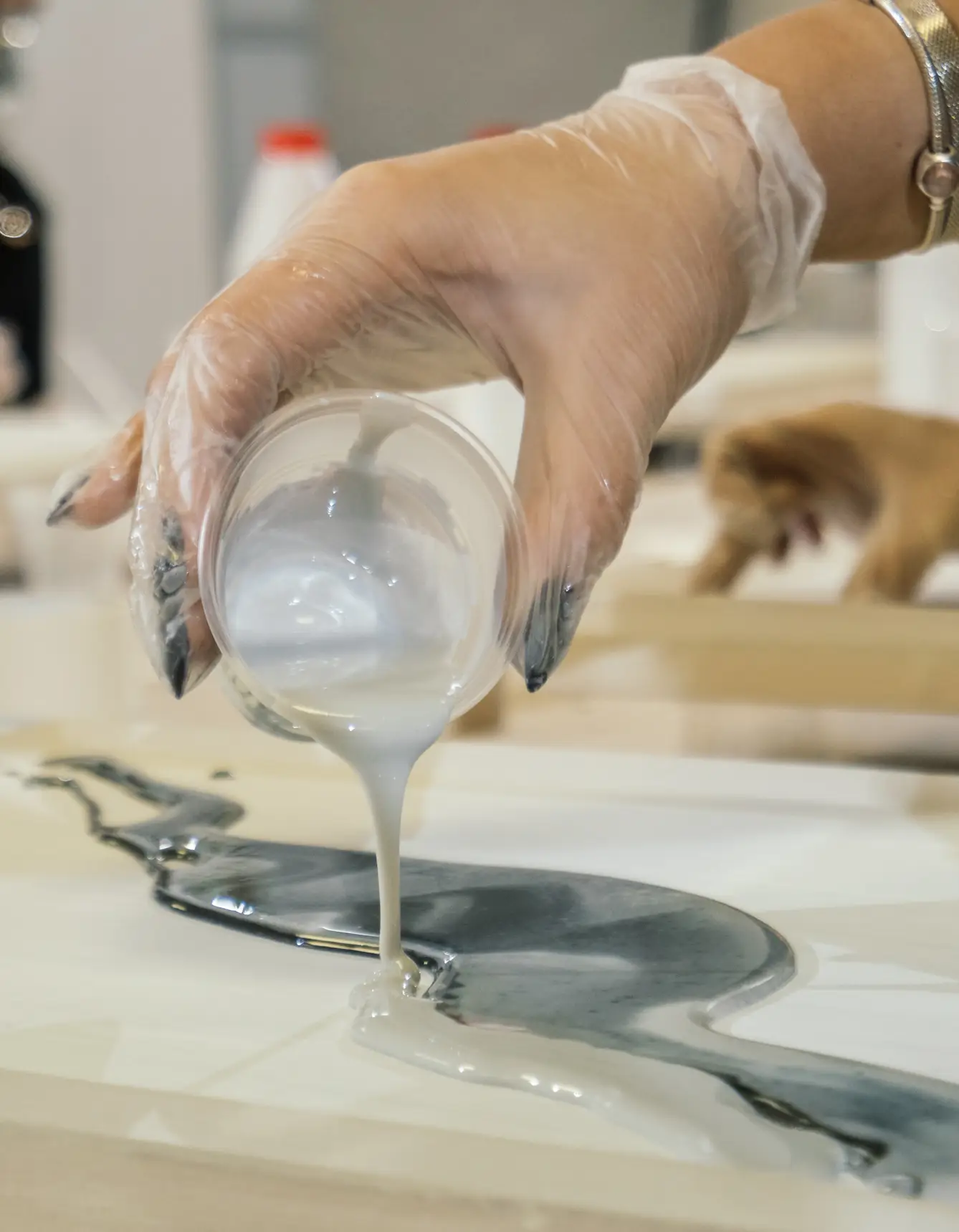 The best epoxy resin for countertops, Stone Coat Countertops 1 Gallon Epoxy Resin Kit is a low-odor, eco-friendly product that contains no VOCs (Volatile Organic Compounds).
Some of its exceptional qualities include self-leveling, easy to clean, UV stability, scratch-resistant, and resistance to yellowing.
Stone Coat Epoxy cures crystal clear and comes out with a lovely, glossy shine.
This epoxy is food-safe once fully cured.
These resin kits are USDA-approved and do not contain any harsh industrial chemicals.
It also provides temperature resistance up to 470 degrees Fahrenheit.
Stone Coat Countertops are heat-resistant which makes them suitable for the kitchen counter and other large areas.
Stone Coat Epoxy is designed to last.
Best epoxy resin for outdoors
If you're looking for the best epoxy resin for outdoors the Specialty Resin & Chemical Epox-It 80 (1 Gal) Clear Epoxy Resin Kit is a fantastic choice.
It comes with a superior element in self-leveling and air pocket releasing properties.
These properties stop the buildup of uneven surfaces while at the same time lowering the effects of air pockets during processing.
It has a good and adaptable thickness that leaves you with open choices as to the demands of your given project.
This new and improved clear resin is formulated to perform better than its competition.
It can be used for tumblers, encapsulation, and fiberglass laminate.
It can also be deployed for casting different resin art objects including jewelry and prototypes.
This product offers high protection from some natural elements and lasts longer.
Best epoxy resin for crafts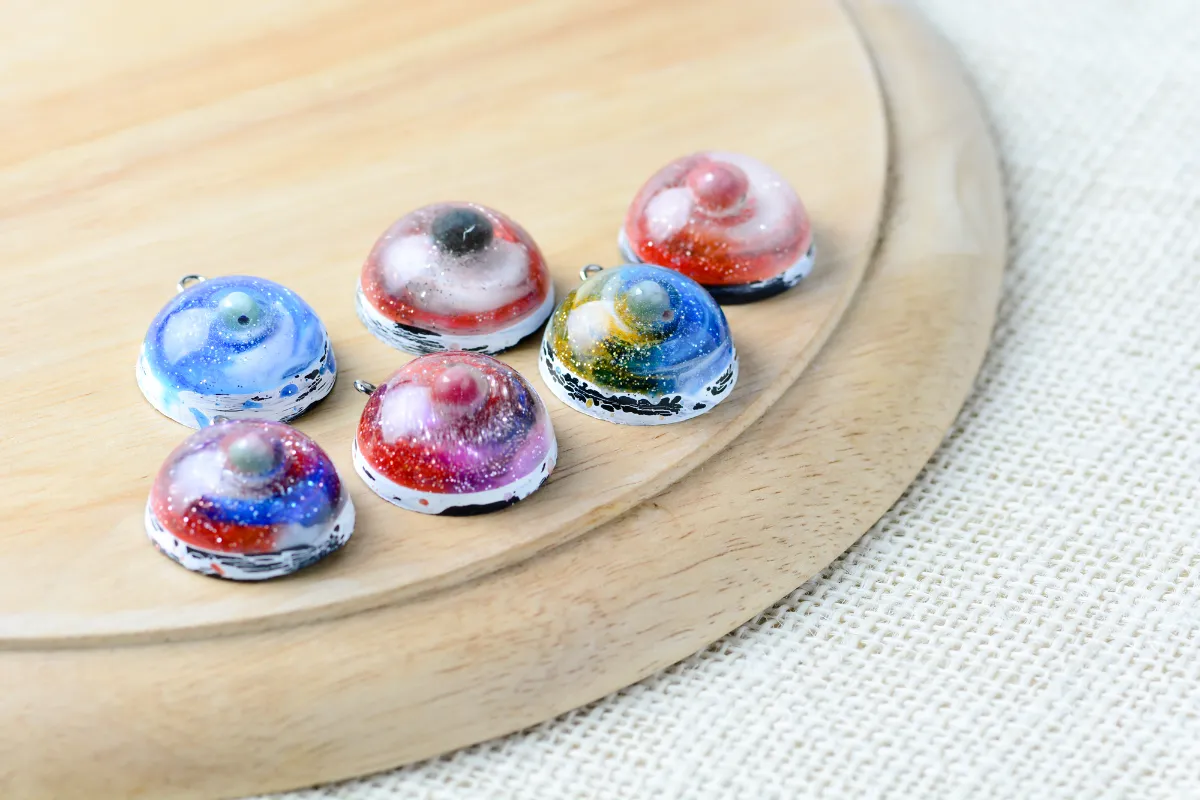 Skogfe epoxy resin coating kit is specially formulated for hobby crafting which makes it different from other industrial-grade epoxy resin formulations.
It is also a great choice for both beginners and experienced artists.
It is made to remain crystal clear and resistant to yellowing.
Its self-leveling and self-degassing properties can cure with a smooth crystal clear, glossy finish.
Whereas some products are liable to yellowing, this epoxy resin provides anti-scratch, anti-stain, and yellowing resistance.
Each Skogfe epoxy kit comes stocked with rubber gloves, small disposable cups for safe mixing, and wooden stir sticks.
You would have to restock or look for alternatives once the extras are used up.
Best clear epoxy resin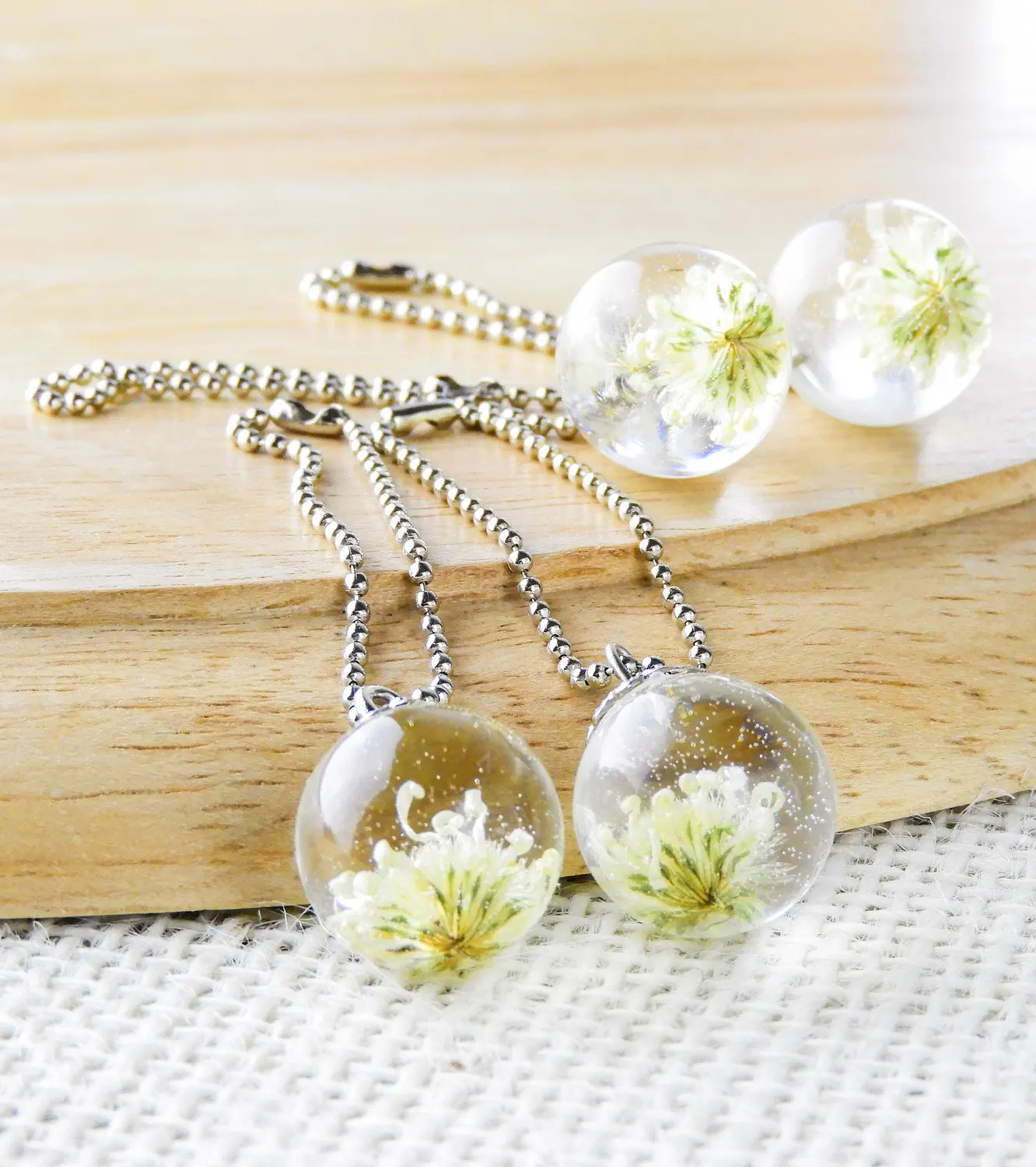 The best clear epoxy resin kit, NAKED FUSION Epoxy Resin Art Resin Crystal Clear Formula is specially formulated for artists.
It delivers crystal clear and non-toxic results.
This product is designed for the creation of diverse art pieces such as river tables, resin jewelry, resin art, and many more.
The formulation can also be applied to other use including sealing tables, cutting boards, countertops, and coasters.
You can work with NAKED FUSION Epoxy Resin and rest assured that you won't inhale toxic fumes or deal with the uncomfortable odor.
This product is also self-leveling, which makes it easy to use.
Additionally, it is UV-RESISTANT and cures ROCK-SOLID with a HIGH GLOSS mirror shine.
It effortlessly adds a beautiful GLASS-like coating to any surface in your work of art.
Best odorless epoxy resin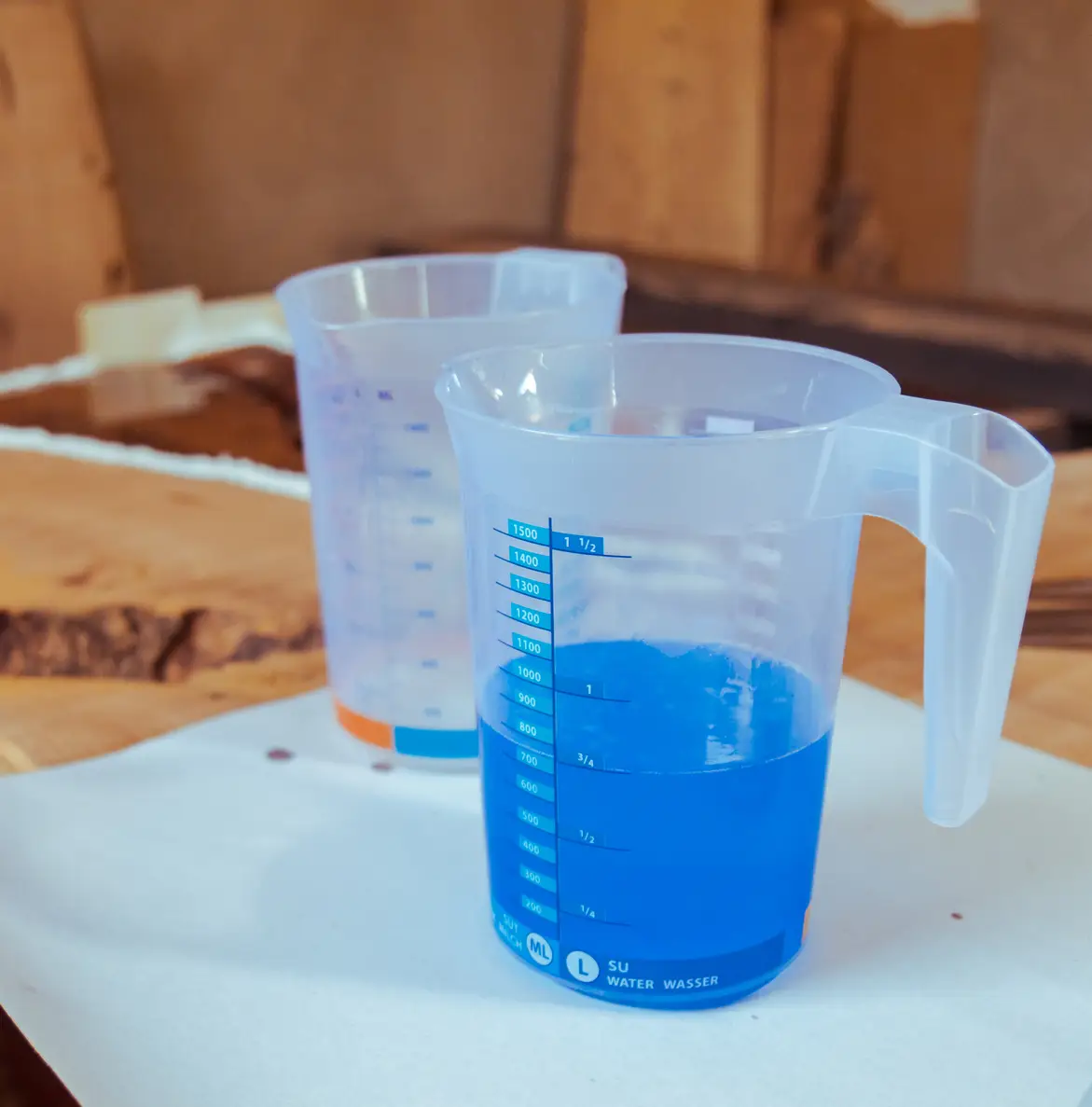 The FGCI Deep Pour Epoxy Resin Kit is one of the best odorless epoxy resins.
A product of FGCI, it is suitable for river tables and other works of art that require a higher level of thickness than many other products can provide.
This formulation is also ideal for tabletop sealing, casting art, resin jewelry creation, etc.
It is compatible with various pigments including mica powder, alcohol inks, liquid pigments, and dyes.
It offers Self-leveling, bubble-release formula, odor-free, and zero VOCs and is safe for indoor use.
Best nontoxic epoxy resin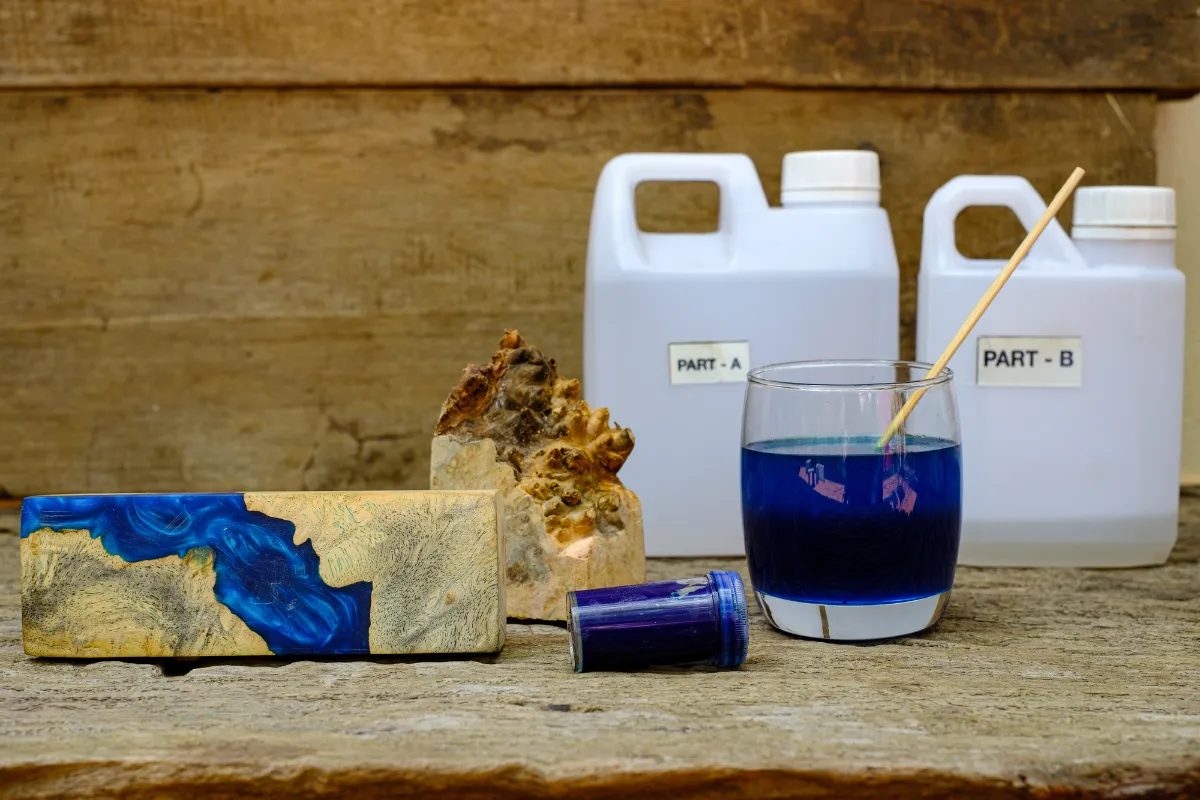 ArtResin Epoxy Resin is the best nontoxic epoxy resin.
It has a high-gloss epoxy resin specifically designed for all your creative projects.
Artresin adds value and glows to any project it is used on.
Above all, it is one of the best nontoxic epoxy resins you'd find.
This formulation is made to provide matchless UV and HALS stabilization for yellowing protection.
It is safe for home use when exposed in a well-ventilated area.
There are no VOCs, BPA, or fumes. It is Non-flammable.
Best epoxy resin for casting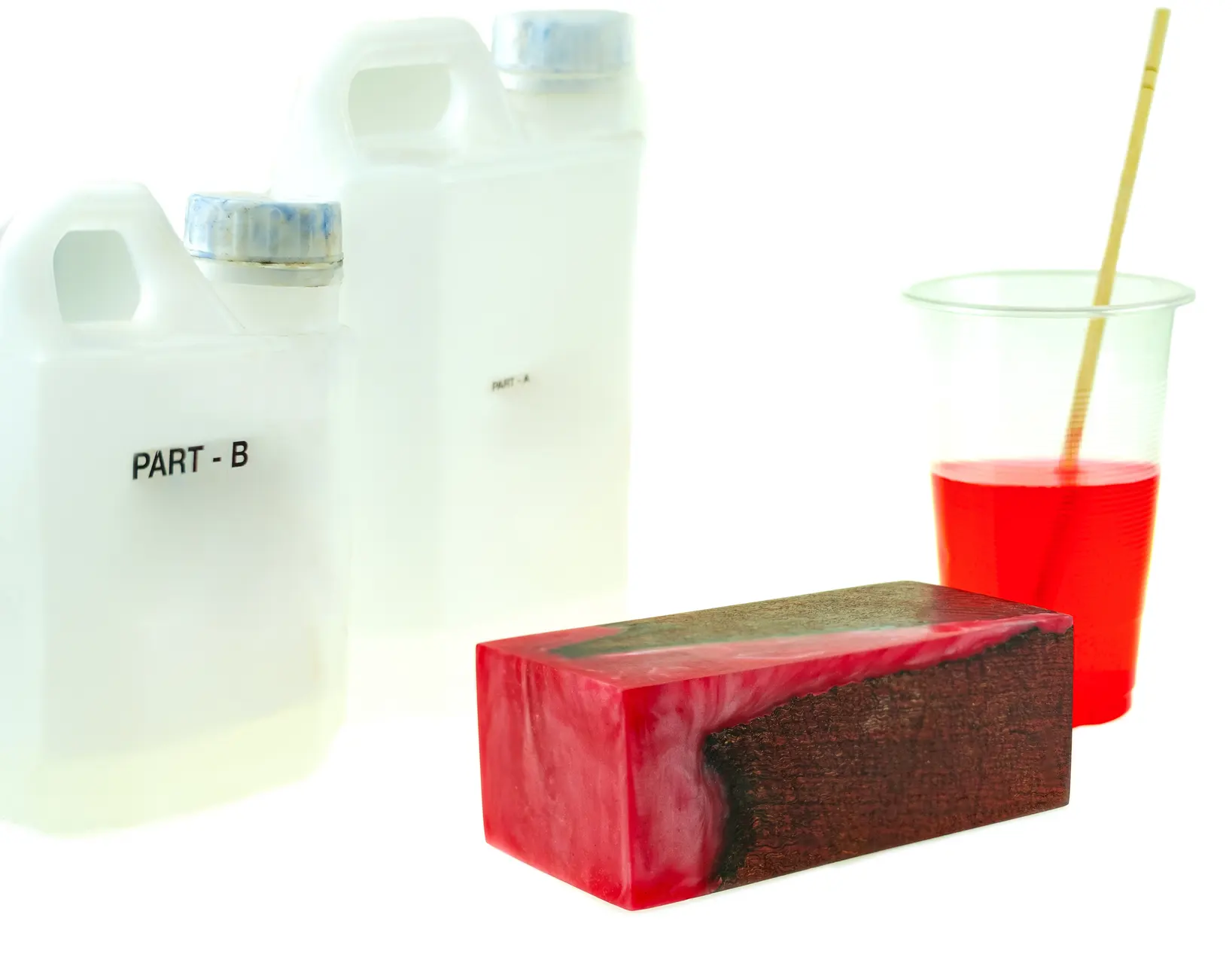 Art 'N Glow's clear resin epoxy kit is one of the best epoxy resins for casting.
Proudly manufactured in America, it offers a high-quality formula that is self-leveling, self-degassing, and resistant to turning yellow.
It is excellent for numerous projects including containers, coat surfaces, resin coasters, jewelry creation, dice, and more article of decoration.
You can use it to create gorgeous-looking serving trays, as a tabletop epoxy, or epoxy for tumblers.
Best overall epoxy resin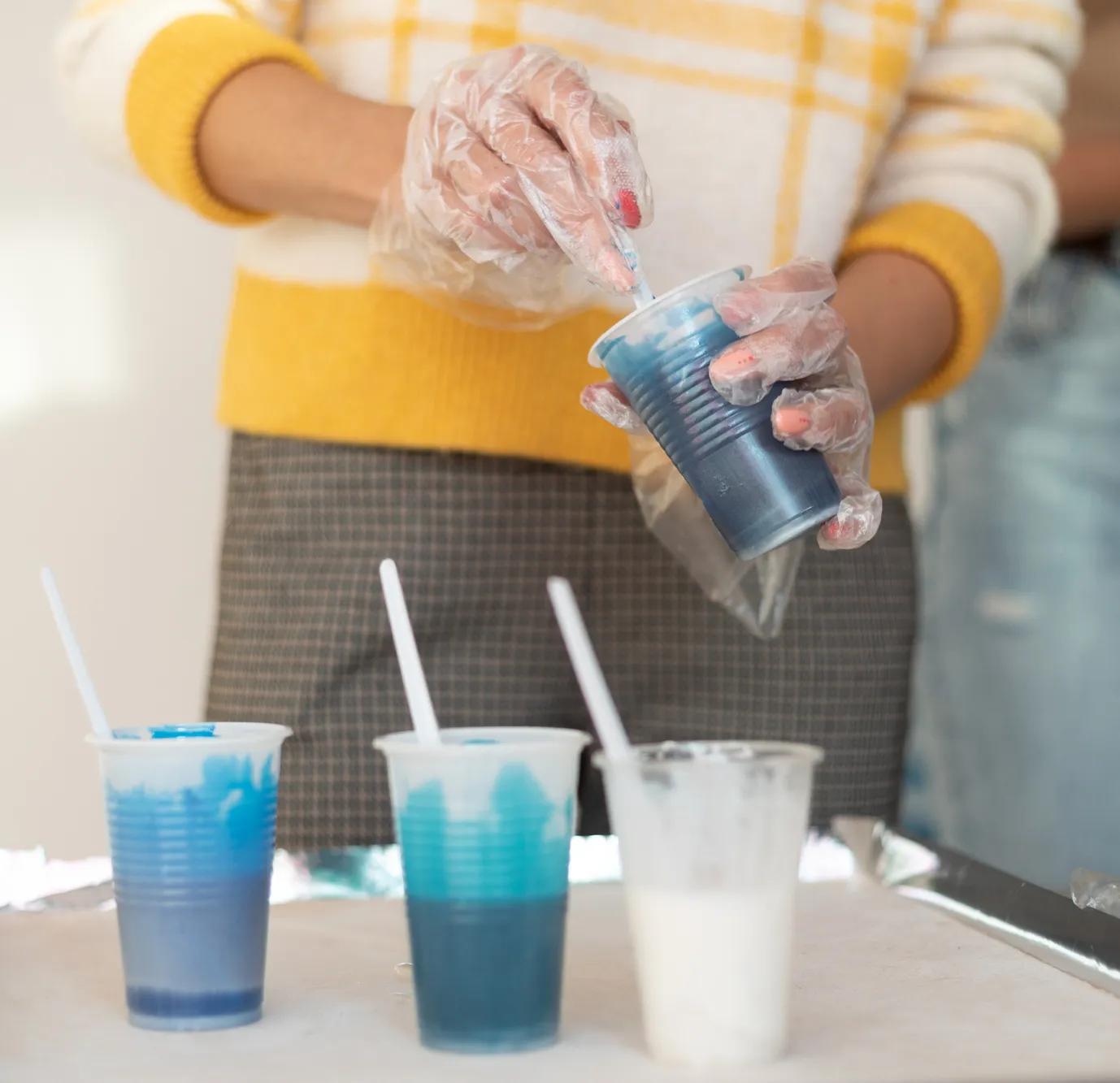 NAKED FUSION Epoxy Resin Art Resin is the best overall epoxy resin.
With that said, all the products mentioned so far are amazing and unique, and are specially formulated to deliver value.
Naked Fusion is proudly MADE IN THE USA, stemming from over 40 years of research by the producer's resin chemists.
The formulas are innovative. It cures rock-solid, UV-resistant, and is self-leveling.
Its finishing high-gloss mirror shine and awesome GLASS-like coating to any surface are simply class.
What is epoxy resin?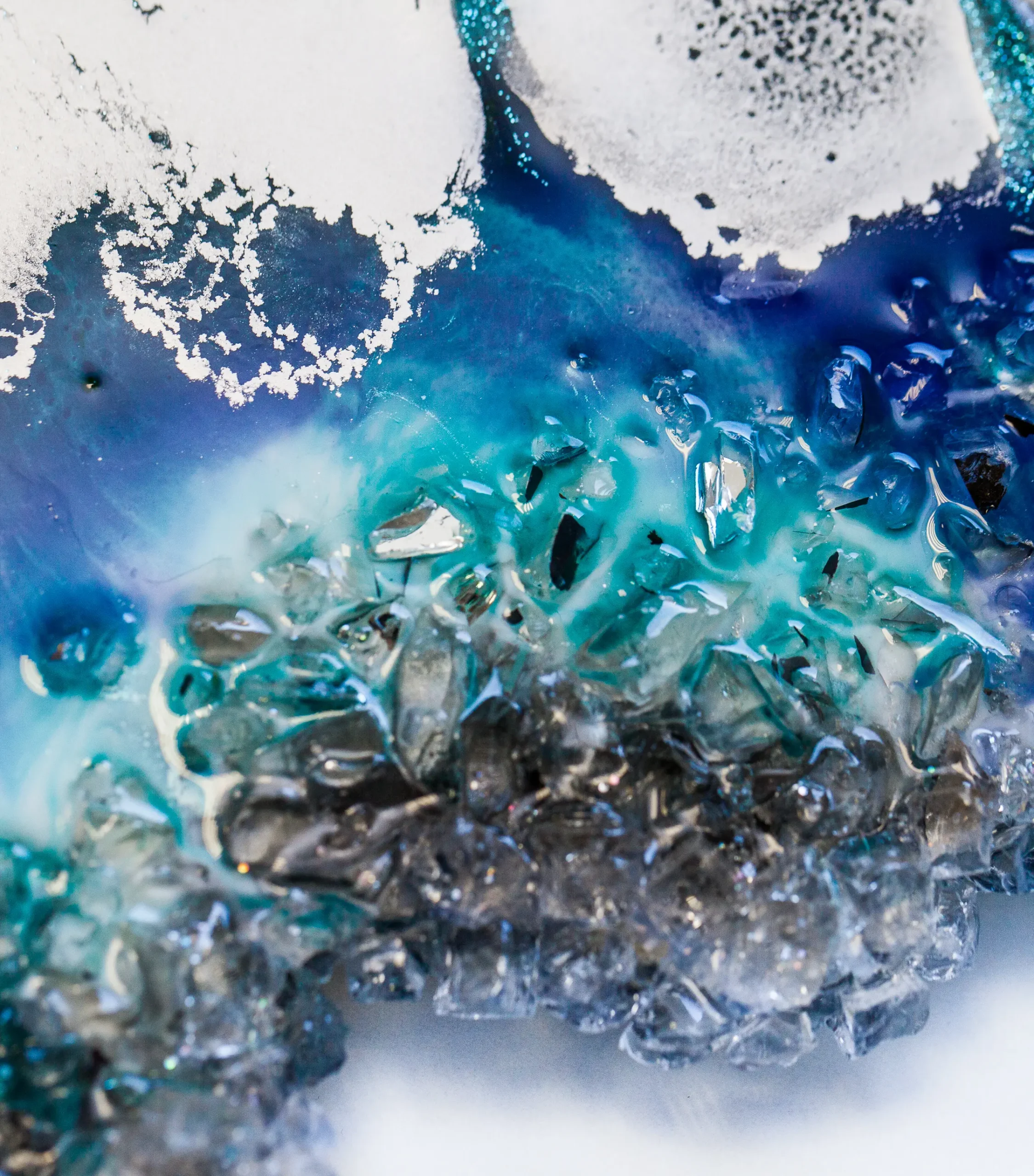 Epoxy Resins are synthetically developed materials that are used for various purposes.
They belong to a group of polymers referred to as pre-polymers.
These polymer types are highly reactive such that when mixed with other substances can form an entirely new substance.
Are there different types of epoxy resin?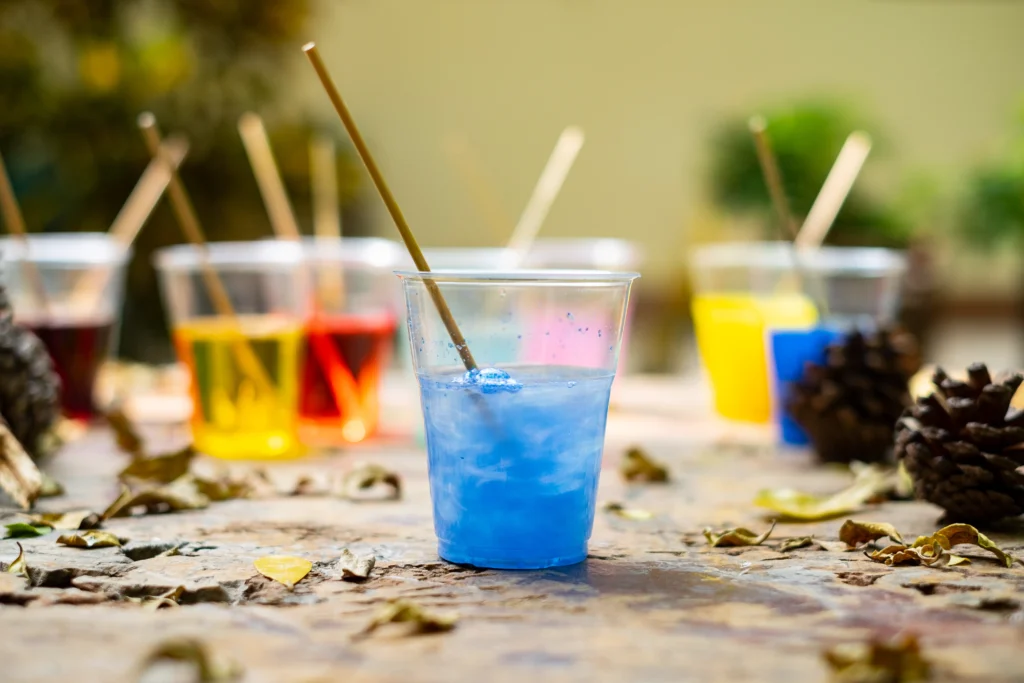 There are different types of epoxy resins. Different formations are intended for different purposes.
The material and the compatibility of each type must be considered before you make a pick.
You must inspect the capacity to last longer, the duration for curing, and stickiness.
That way, you would determine the best epoxy resin that applies to your project.
How thick can you pour epoxy resin?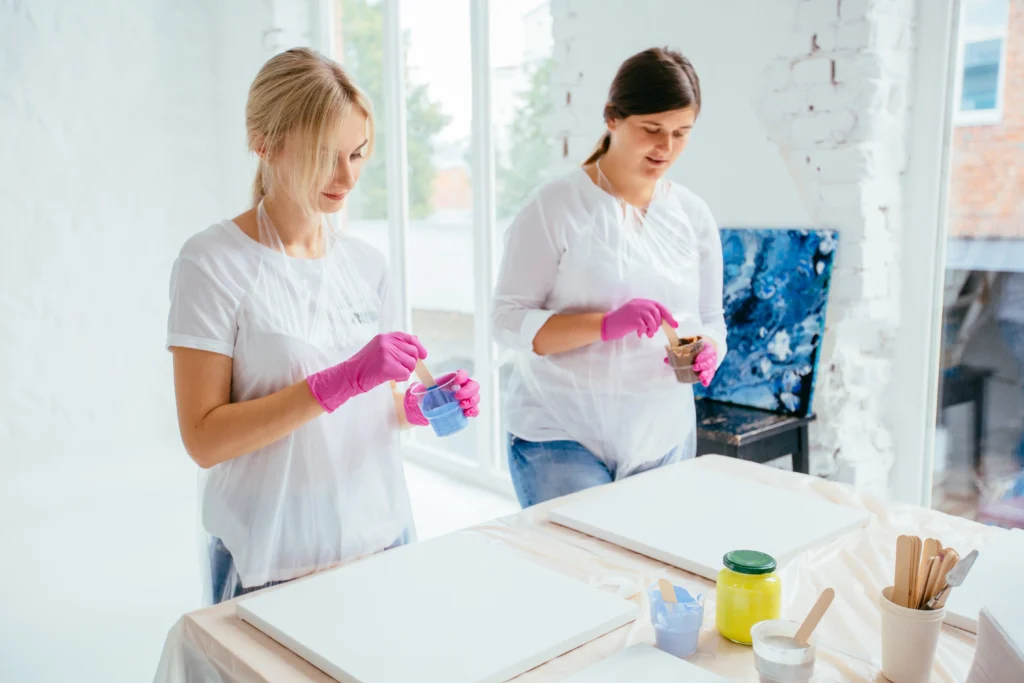 The epoxy resin was designed for thin applications which make it different from the resin used for casting.
It is meant to be used as a surface coating.
So, how thick you can pour an epoxy resin would depend on some factors such as the type of epoxy, the temperature, and the curing time of the material.
There could be other factors, but these are the major ones to look out for.
Epoxy produces heat and reacts to a different temperature.
Some temperatures could lead to the discoloration, burning, or charring of the product.
The heat within the epoxy escapes more slowly with thick layers and takes a longer time to cure.
Most consumer grades of epoxies could be poured up to 1 cm without causing issues but a certain type of epoxy must not be thicker than 1mm. If it does, it could burst into flames.
Is epoxy resin self-leveling?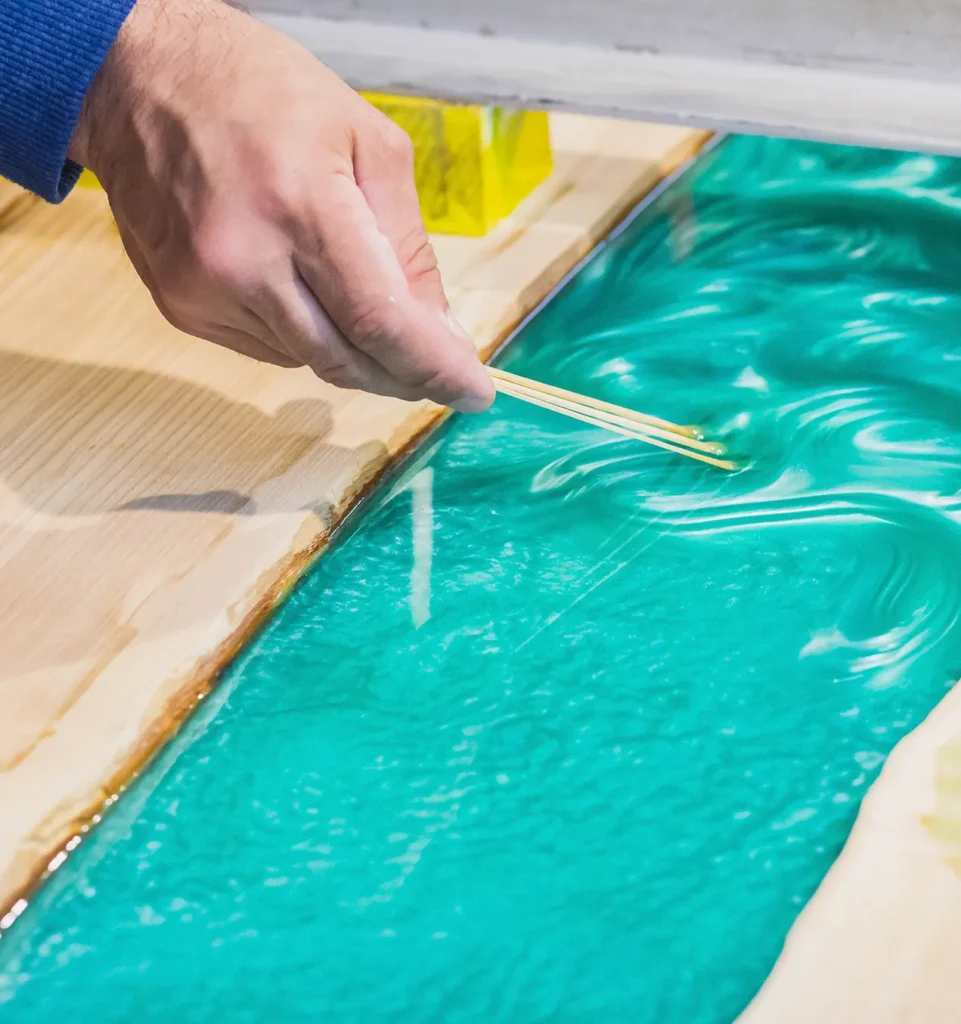 Yes, epoxy resin is self-leveling.
Self-leveling epoxy happens when you mix resin and hardeners that come in separate bottles.
After you have mixed the hardener and the resin, proceed to pour the epoxy resin over your work.
Don't worry; soon it will begin to level on its own.
Feel free to spread it around into place using a flat object.
A plastic spreader can come in handy at this point.
If you intend to apply the resin to specific areas of your work, you can use a brush to tidy it up.
Epoxy is quite easy to work with.
On its own, the epoxy resin can self-level to 1/8″ on a level surface.
Conclusion
There are numerous materials in the market that have been designed to make our lives better.
Epoxy resins have been among the very innovative materials that have been discovered in the last couple of decades.
These products have been useful in the production of many items that we use both indoors and outdoors.
Several different kinds of epoxy resins have been presented in this text so far.
Each represents the very best, tailored to specific use and purpose.
Much has been highlighted about their composition, offers, and advantages.
Your work need and intention will determine the product you'd need.
Go for the best epoxy resin most suitable for your work of art.