Many first-time resin crafters don't know exactly what to get to get started pouring resin, and that's why it's helpful to get a kit to get you started.
Resin kits can either use UV or epoxy resin and usually have a variety of molds, tools, and colors to help you customize your resin.
Depending on the type of projects you're interested in, different starter kits will be more or less helpful to you.
Check out the best resin kit for beginners to see which one will work best for your crafts!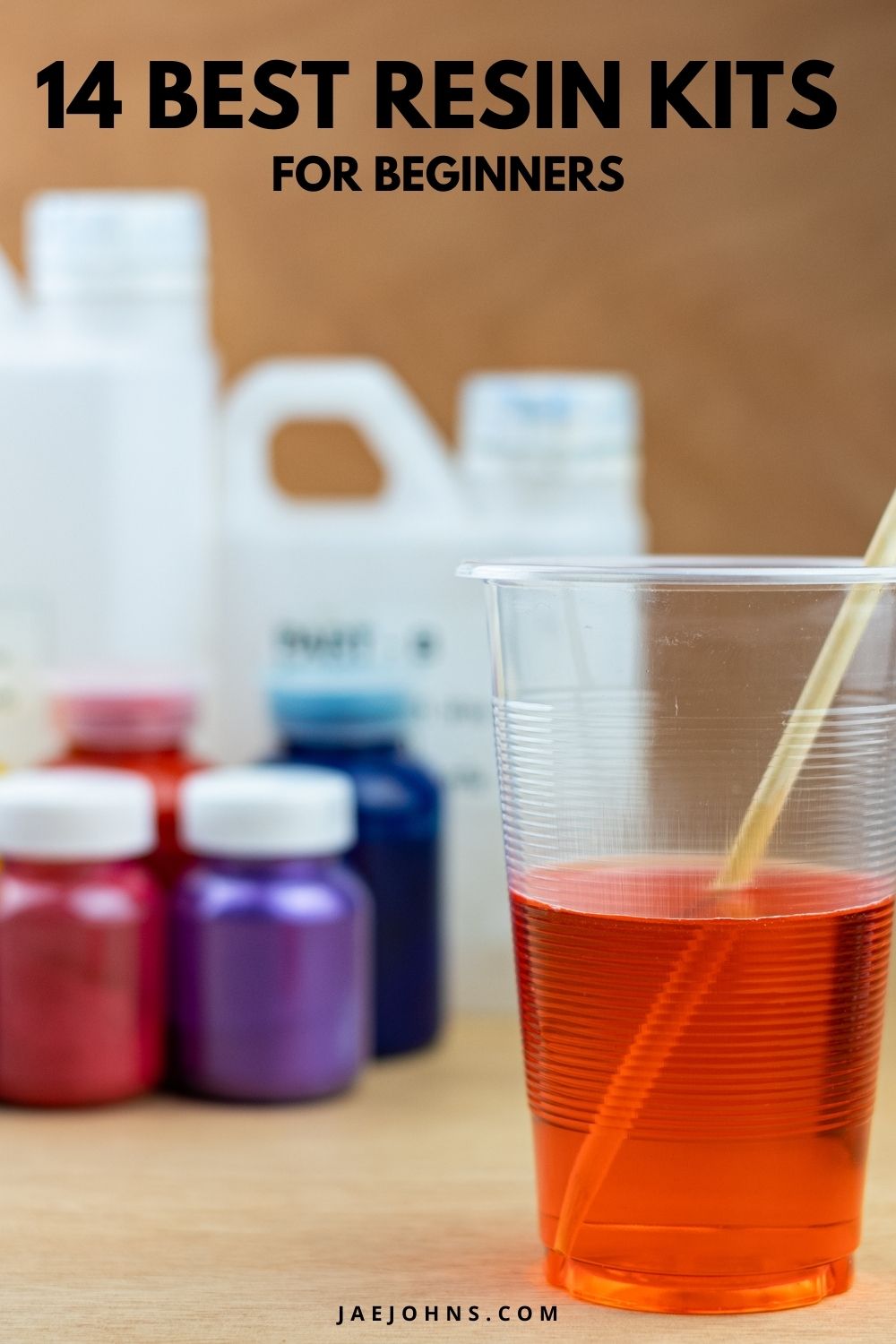 DISCLOSURE: This post contains affiliate links, meaning I get a commission if you decide to make a purchase through my links, at no cost to you. I only recommend products that I've used or really like. Please read my disclosure for more info.
What do you need to begin resin?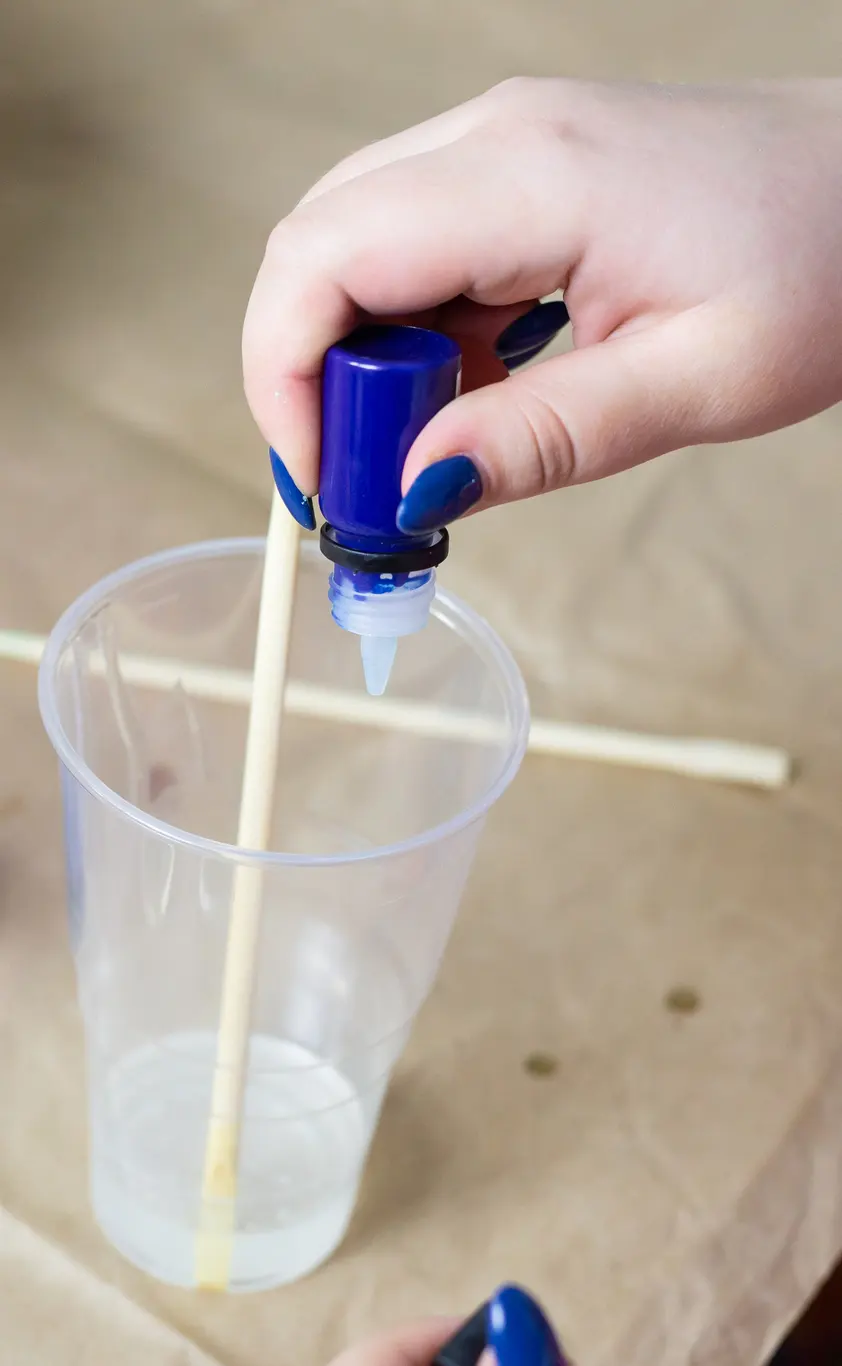 There are almost endless possibilities when it comes to working with resin.
First, however, you need to know where to get started.
We'll go over what you need, some of the stuff you can make, and how you can customize your resin.
Here's a list of all the basics you'll likely need (many of the resin kits below will include most if not all of these items):
Resin
Mask
Rubber gloves
Molds
Freezer paper
Baking pan
Mixing cups
Measuring cups
Popsicle sticks (wooden stir sticks)
Plastic spoons
Getting molds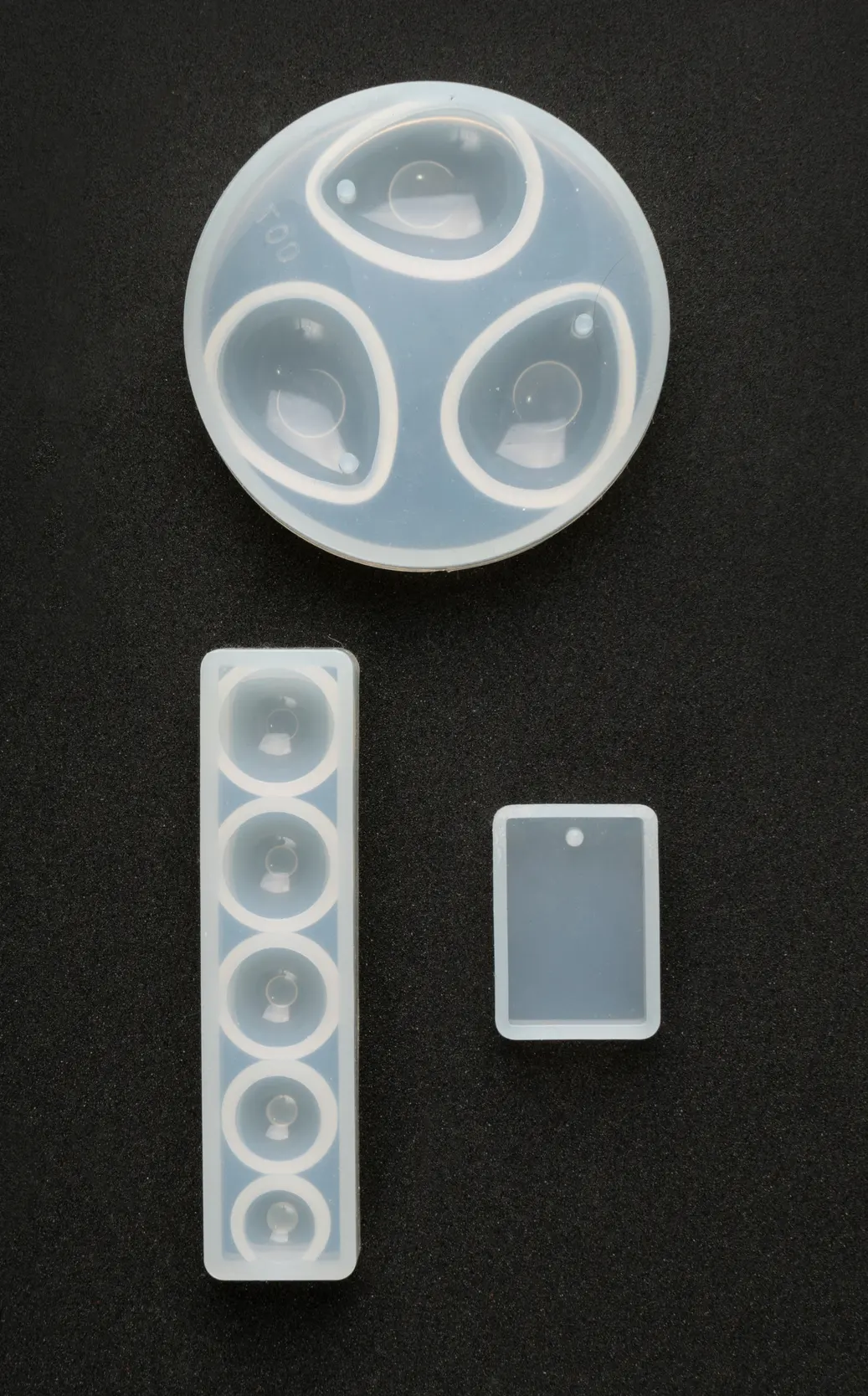 Among this list are molds, usually silicone, which you can use to cast all sorts of small items out of resin.
You can find molds all over the place, including online.
Look through the different designs available for jewelry, dice, figures, etc., and see what you like.
Many of the kits below have a few mold sheets to start out with.
Are molds necessary?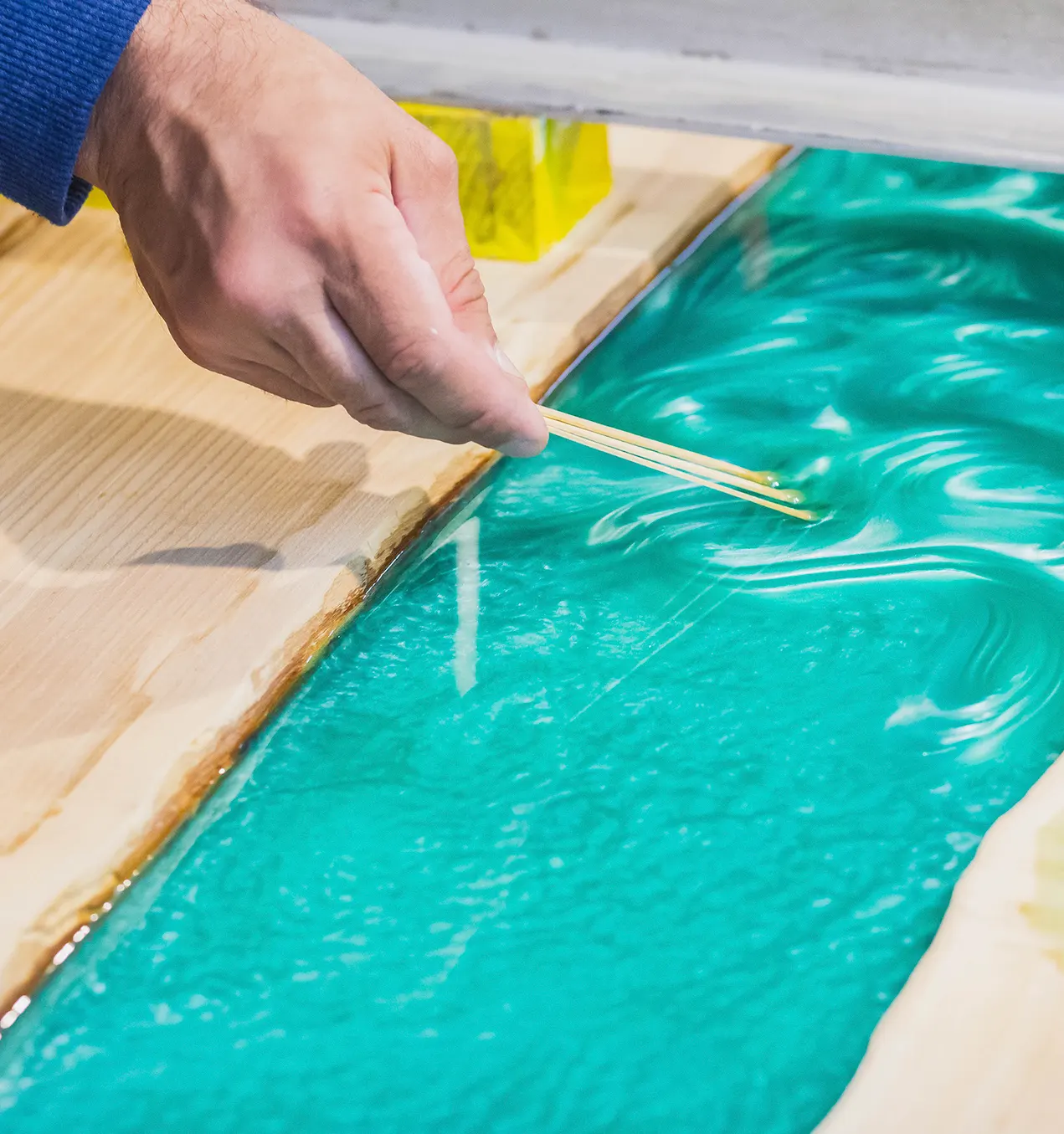 There are quite a few types of projects that don't use molds, but they are one of the easiest ways to get started.
Usually, projects that don't use a mold require other materials, like boards, tables, etc.
For beginners, these are probably too intimidating.
Molds are easier because you just pour the resin into the mold, and after it's cooled, voila, your finished piece.
Can I put stuff into the resin?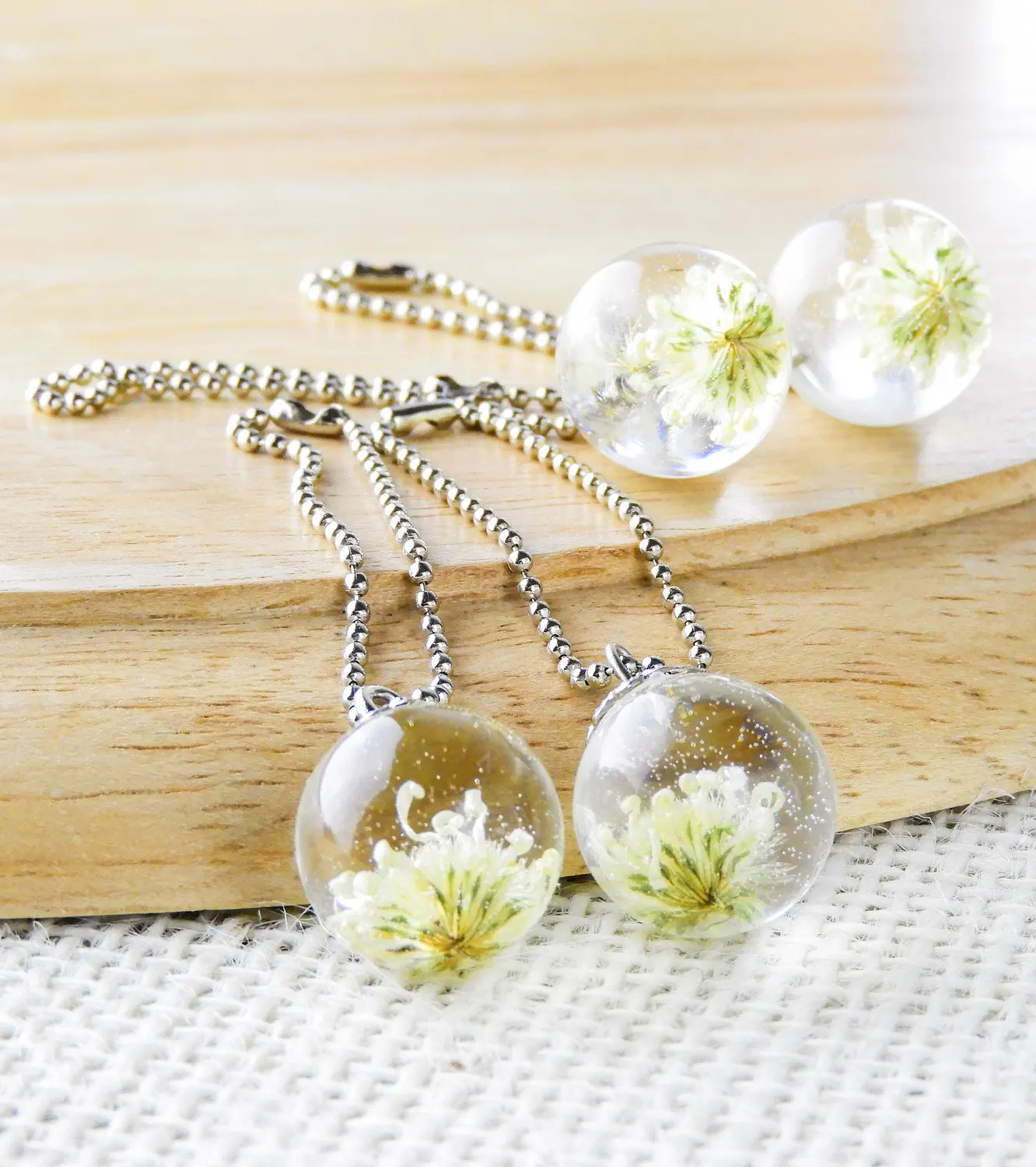 Inclusions are the fancy word for the things that pour resin over and have hardened inside.
Anything from a fully preserved large object to any little bit can be an inclusion.
Some examples include glitter, flowers, gold leaf, or charms.
The kits we'll discuss often come with a variety of inclusion options to add some flare to your crafts.
Coloring resin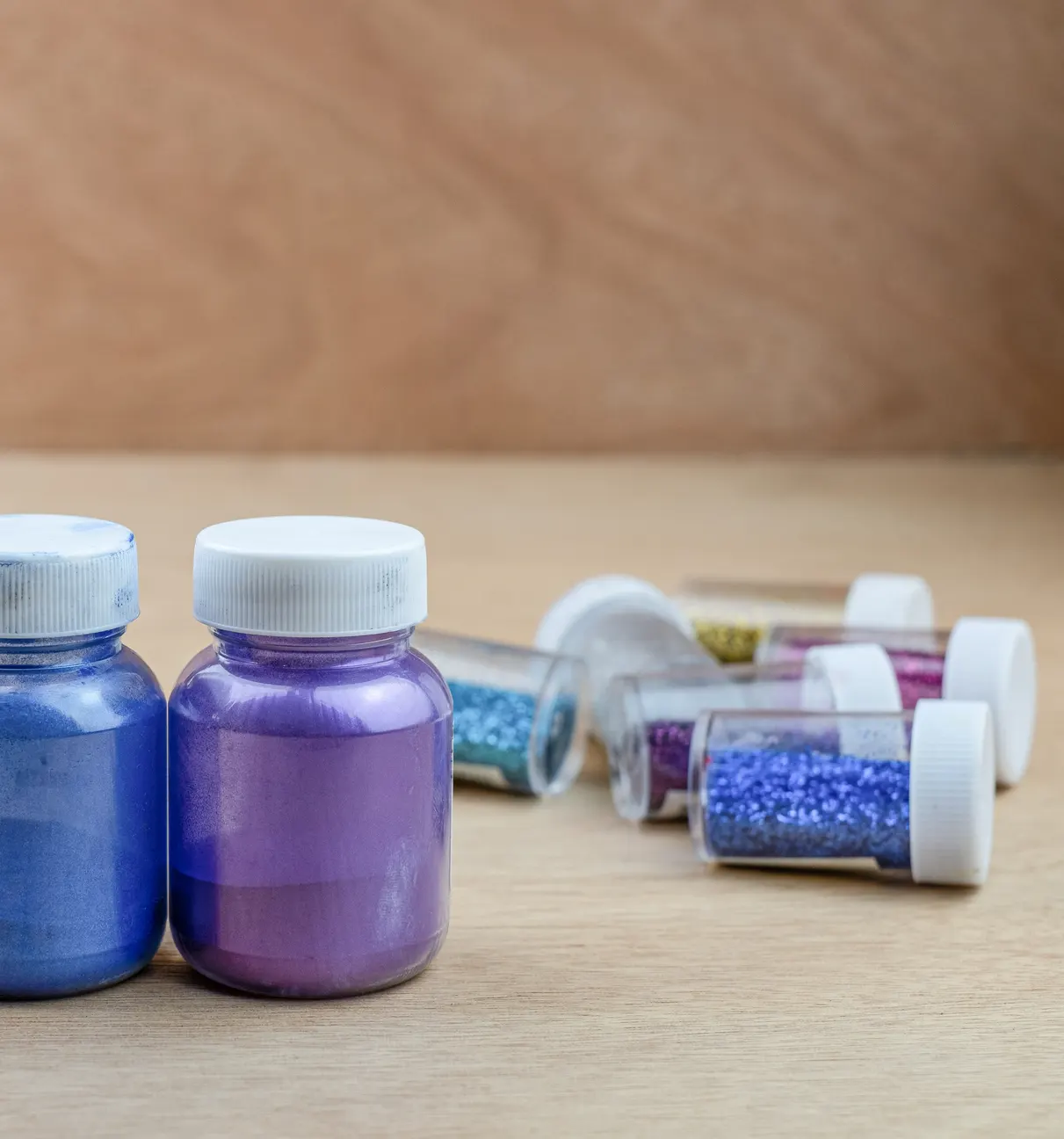 Finally, you can color resin instead of having it just come out clear.
The most common choices for this are alcohol ink and mica pigment.
Ink can be a bit messier and lead to a more translucent look, but you can experiment to see how you like it.
Many of the kits will come with mica powder as it's pretty easy to use.
These are more opaque and lead to a lot of exciting results.
And that's about it for getting started with resin kits! Next, let's look at some of our options.
1. Best Resin Kit for Beginners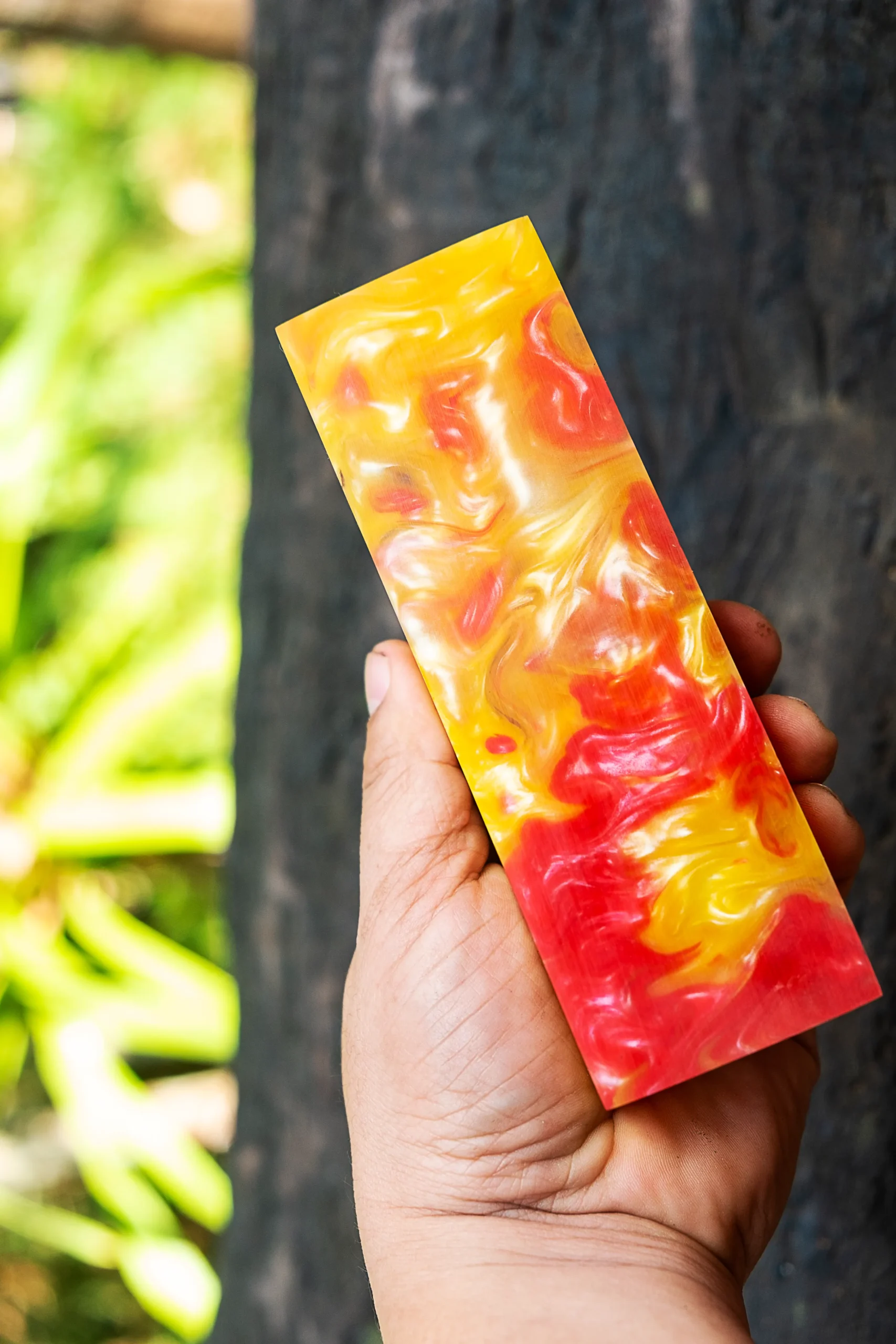 For one of the easiest resin kits to get you started, you can begin with Limino's UV resin starter kit, which is affordable and very easy to use.
There's no measuring and mixing in UV resin – it's ready to use right out of the bottle.
First, pour your resin layer, then harden it using a UV lamp or sunlight.
Limino's high-quality formula comes in a beginner-friendly 7-ounce bottle that can be used on a wide range of coating, resin casting, and jewelry-making projects.
It works excellent with pigments and dyes, allowing you to add many colors to your crafts.
Glitter also mixes in well for that fun and fancy sparkle.
Curing time is just 1 to 2 minutes with a UV lamp or 10-15 minutes in the sun.
There is an odor before curing, like most resin, but none after.
Cures to a glossy finish with a hard, anti-yellowing, and anti-scratch surface.
Conveniently, the self-leveling formula also helps eliminate any bubbles after a pour, making it easy to get a perfectly clear finish.
2. Best Epoxy Resin Kit for Beginners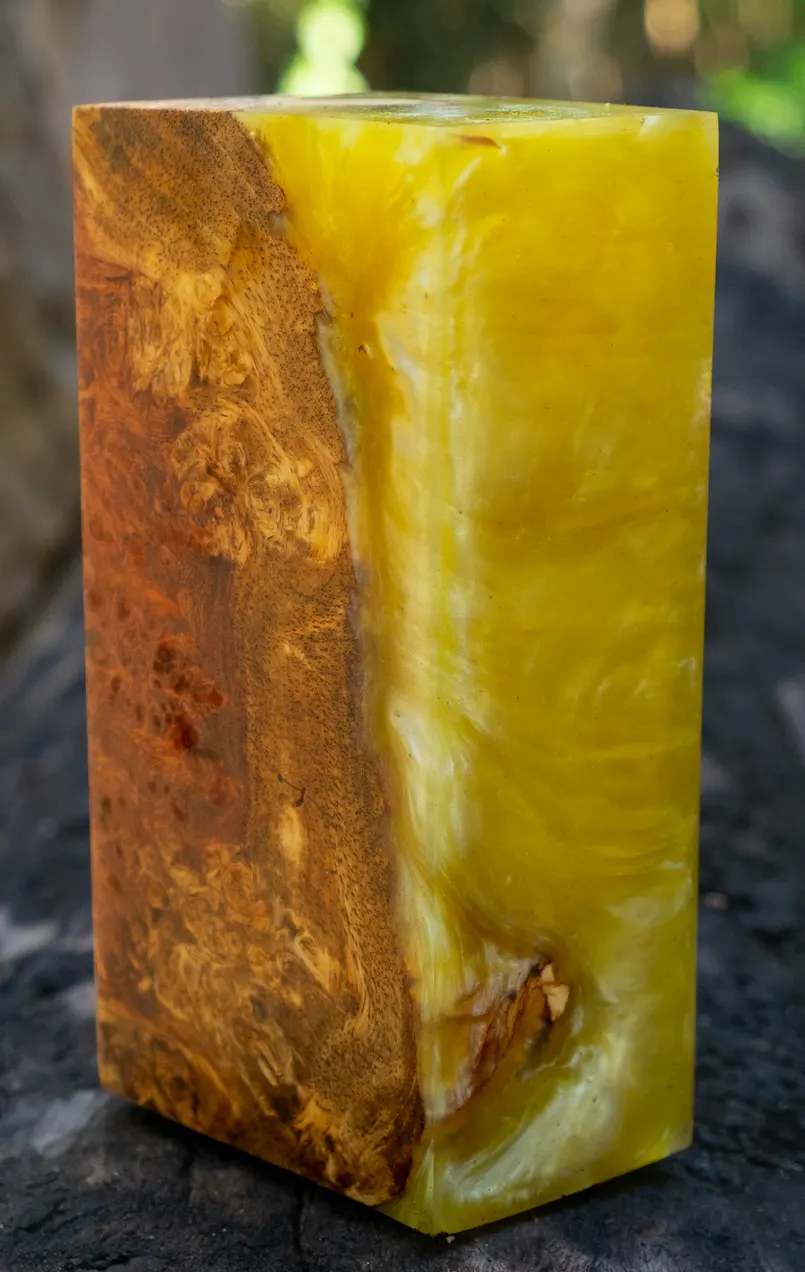 For those looking for a great starter kit for the classroom or workshop, the Dr. Crafty Clear Epoxy Resin Kit (on Amazon), a 1-gallon combination of resin and hardener, is just a great default choice.
It's so easy to use, giving a high shine finish with good UV resistance to prevent yellowing.
As a result, you'll get crystal clear, smooth projects after curing with little trouble.
There are also mixing tools already included in the kit – two measuring cups, flat spatulas, and two plastic stirring spoons.
You may eventually need to get more, but these are a great start right out of the bag.
For hobbyists looking for a high-performance resin that'll work great in a group setting or for large projects, Dr. Crafty can't be beaten as something so simple.
3. Best Resin Kit for Beginners with Molds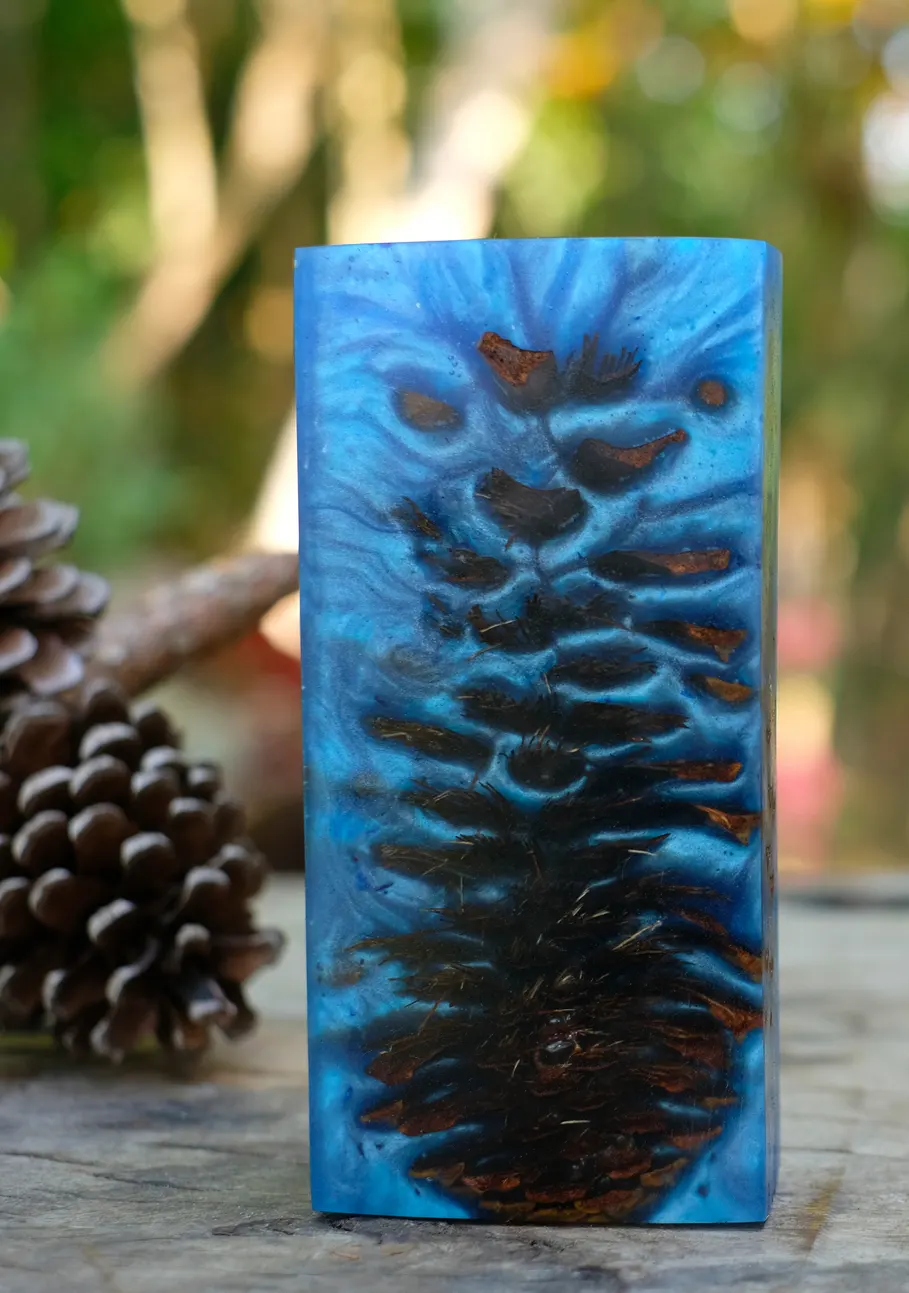 The Augshy Silicone Jewelry Molds and Tools resin kit is a great all-around kit for everything you need to get starting with molds and easy crafts with resin.
There are molds for bracelets, rings, earrings, and pendants.
You also get lots of glitter and dyes, plus a good selection of tools.
Of course, many of the tools aren't the most high-quality, but you get a good selection to start you off.
This kit doesn't come with actual resin and hardener, though, so keep that in mind.
Instead, it is for getting you started on everything else you need.
4. Best Epoxy Resin Kit with Molds for Beginners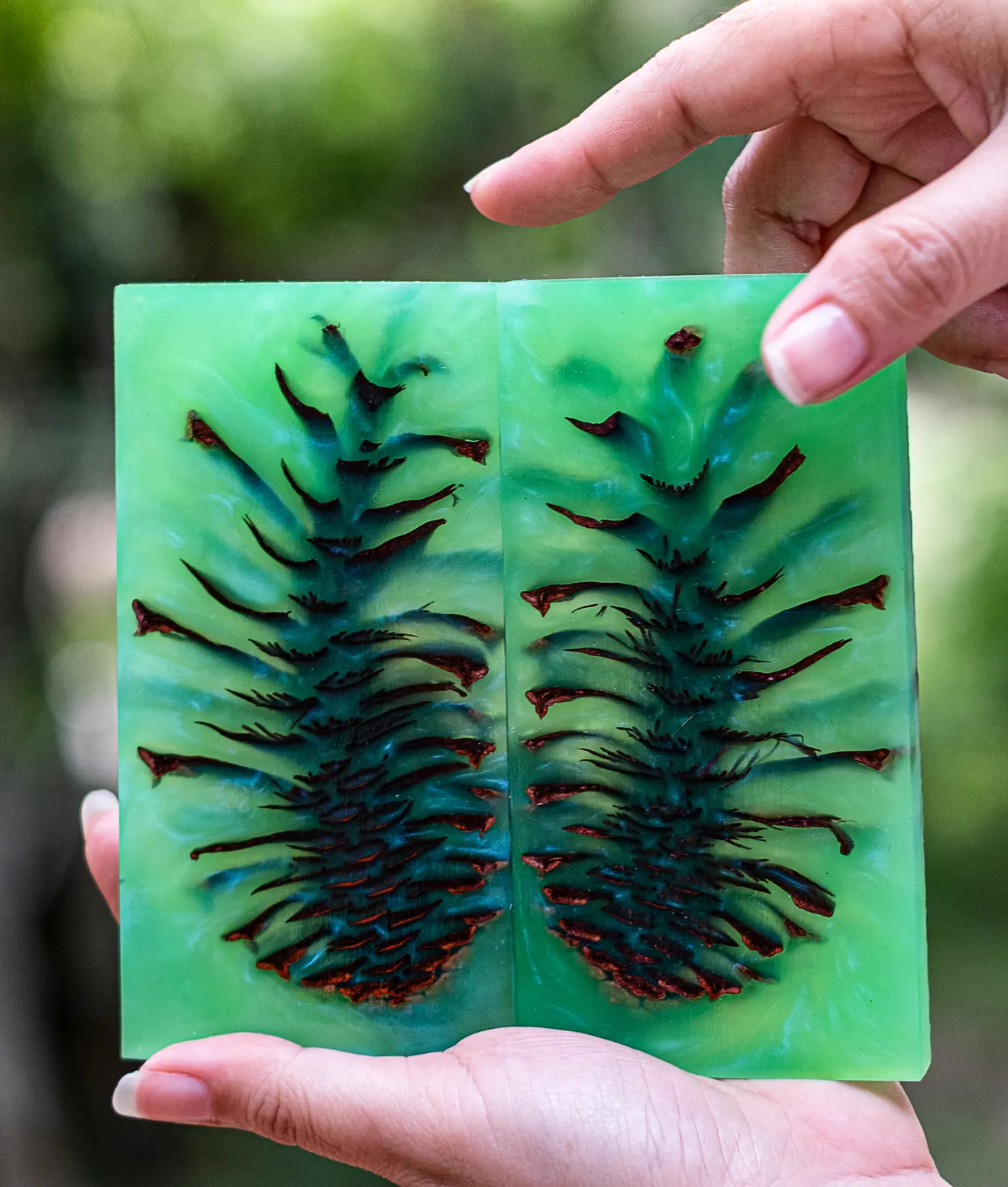 An excellent choice for jewelry making and molds of any kind, ARTRESIN has made an Epoxy Resin Kit that works wonders for beginners.
Super easy to use with a 1:1 ratio of resin and hardener.
It ends up with a high gloss finish that is perfect for molds and jewelry pieces.
You can use silicone molds, wood, pendant trays, and almost any other mold for molds.
The formula is excellent for UV resistance and won't yellow easily, giving you crystal clear finished molds.
5. Best UV Resin Kit for Beginners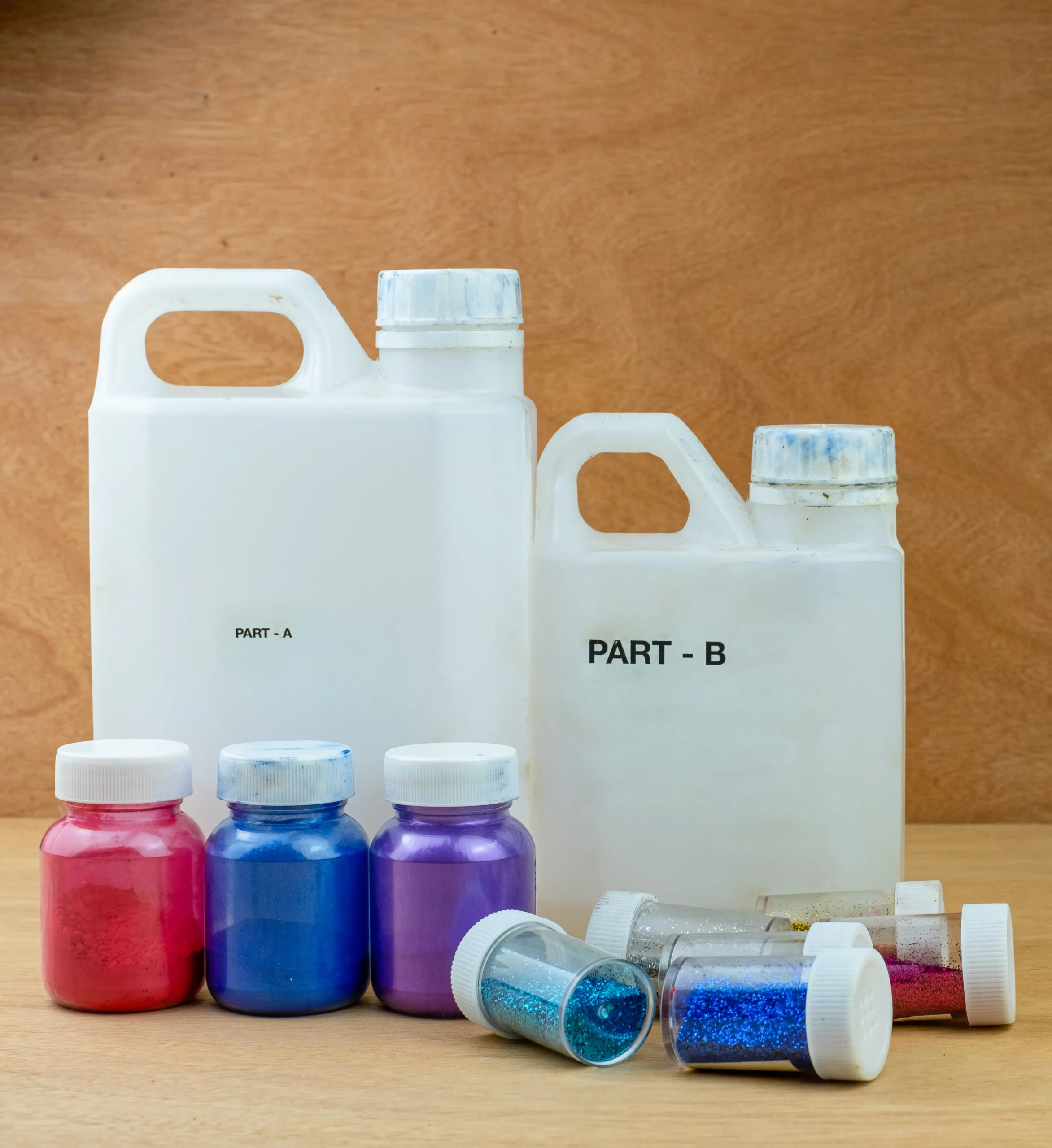 For an excellent UV Resin kit, Joligel UV Resin Kit (on Amazon) has got you covered.
It's got both the UV resin supply you need and a selection of molds, tools, and accessories.
It also comes with a simple UV resin curing light for curing the resin after molding it.
It cures in less than 5 minutes with a UV lamp, or about one hour in sunlight.
Fifteen colors are included for different experiments.
The use of pearlescent colors and glitter powder lets you make a lot of beautiful pieces with unique effects.
The large range of molds it comes with also allows for experimentation.
6. Best DIY Resin Kit for Beginners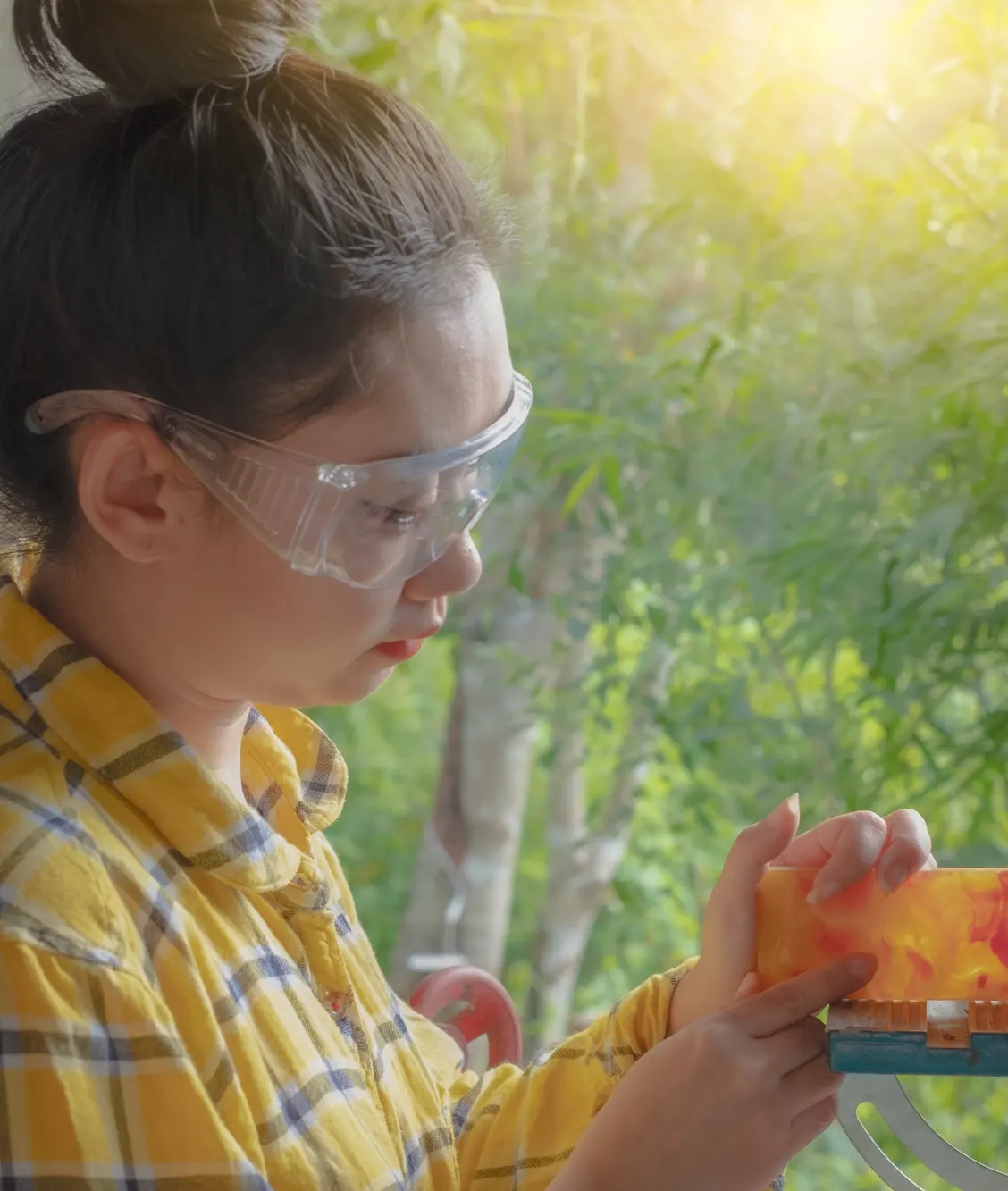 Sntieecr's 460 Piece Epoxy Resin Kit has everything you could possibly need if you are looking for a true all-in-one starter kit.
Especially if you are looking just to try a bit of everything, this would be a great choice.
Lots of fun shapes and trays to work with.
You can use this with a large variety of different epoxy resins.
In addition to the variety of molds, there are also sequins, glitters, and decorations available to spice things up.
More than usual kits, there are crystal chips, shells, and dried clover also available in this kit.
Lots of tools come with this kit to place the elements inside the resin perfectly and let you figure out your favorites.
Of course, the big downside of this kit is the lack of actual resin and pigment, so you'll have to get those separately.
7. Best Resin Art Kit for Beginners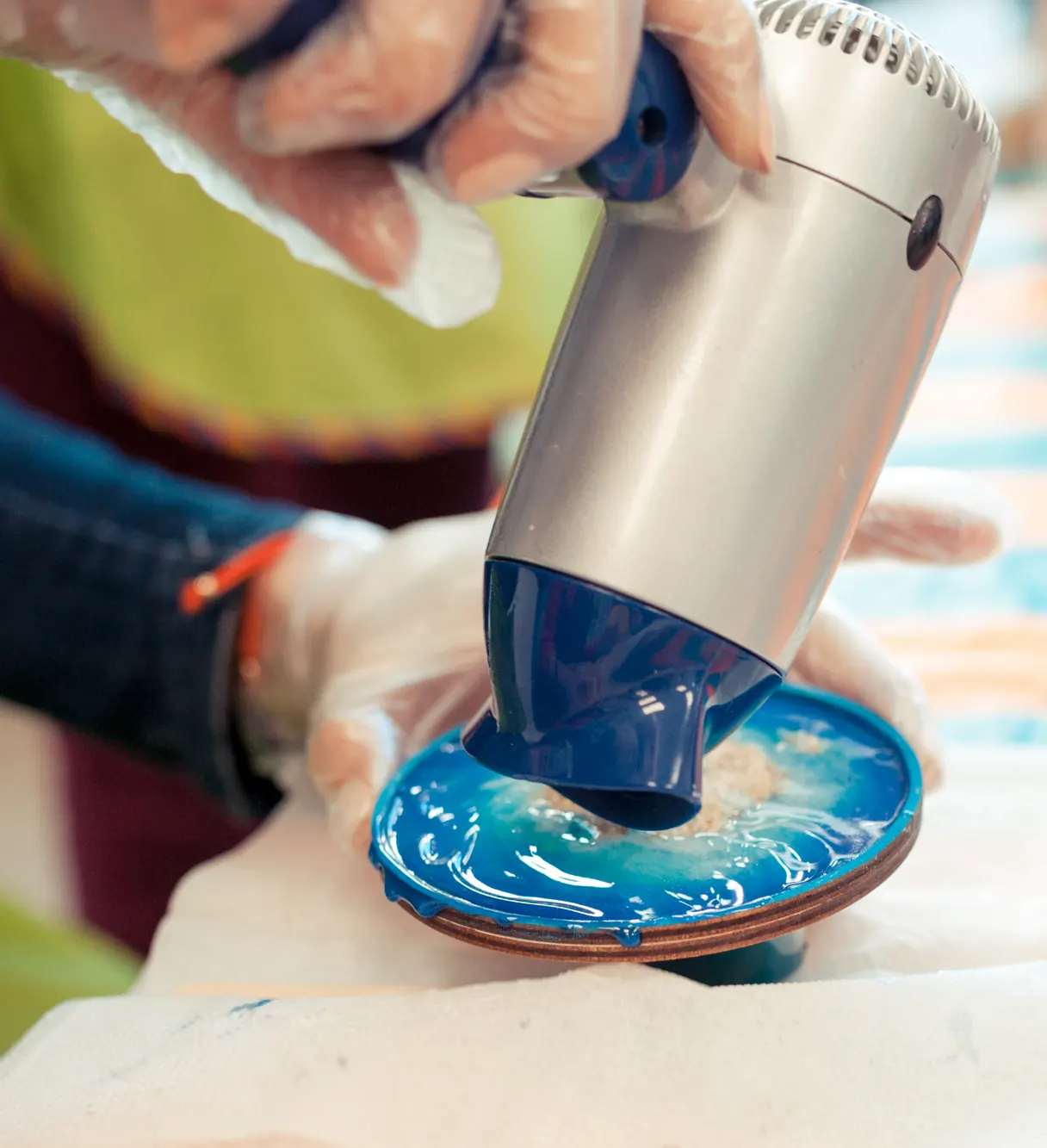 The range of pieces available with the Insnug Epoxy Resin Molds Kit is also spectacular for those looking to experiment!
In addition, lots of enhancement materials are included such as pigments, glitter, dried flowers, and sequins.
For tools, you're getting a huge selection with Insnug.
There are lots of different molds, a few mixing cups, spoons, and a few other tools for more precise designs.
Finally, the kit comes with many accessories and fixtures for jewelry-making, including earrings, keychains, and necklaces.
Since the resin and hardener are included with this one, it's easy to mix with a 1:1 ratio.
8. Best Resin Starter Kit for Beginners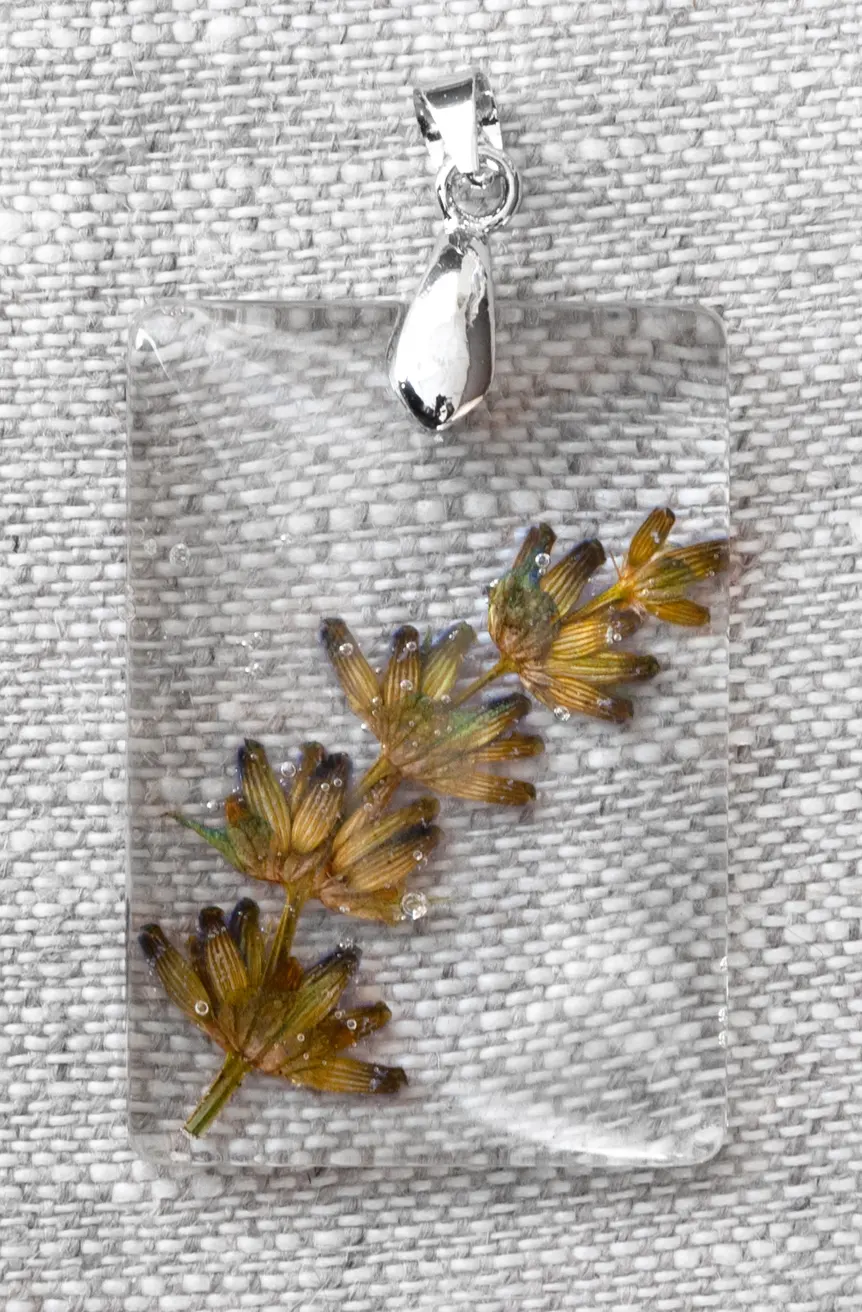 Teexperts is just an all-around solid choice for an excellent resin kit for beginners.
You get gloves, measuring cups, and wooden stir sticks to get started.
It doesn't come with pigment or glitter, but you can get any basic resin project started.
There's no strong odor to using this one, and it cures quite quickly, in less than 10 minutes to get started.
Bubbles in this one can be a bit trickier, though, and you may have to warm the resin to get rid of the bubbles.
9. Best Resin Jewelry Kit for Beginners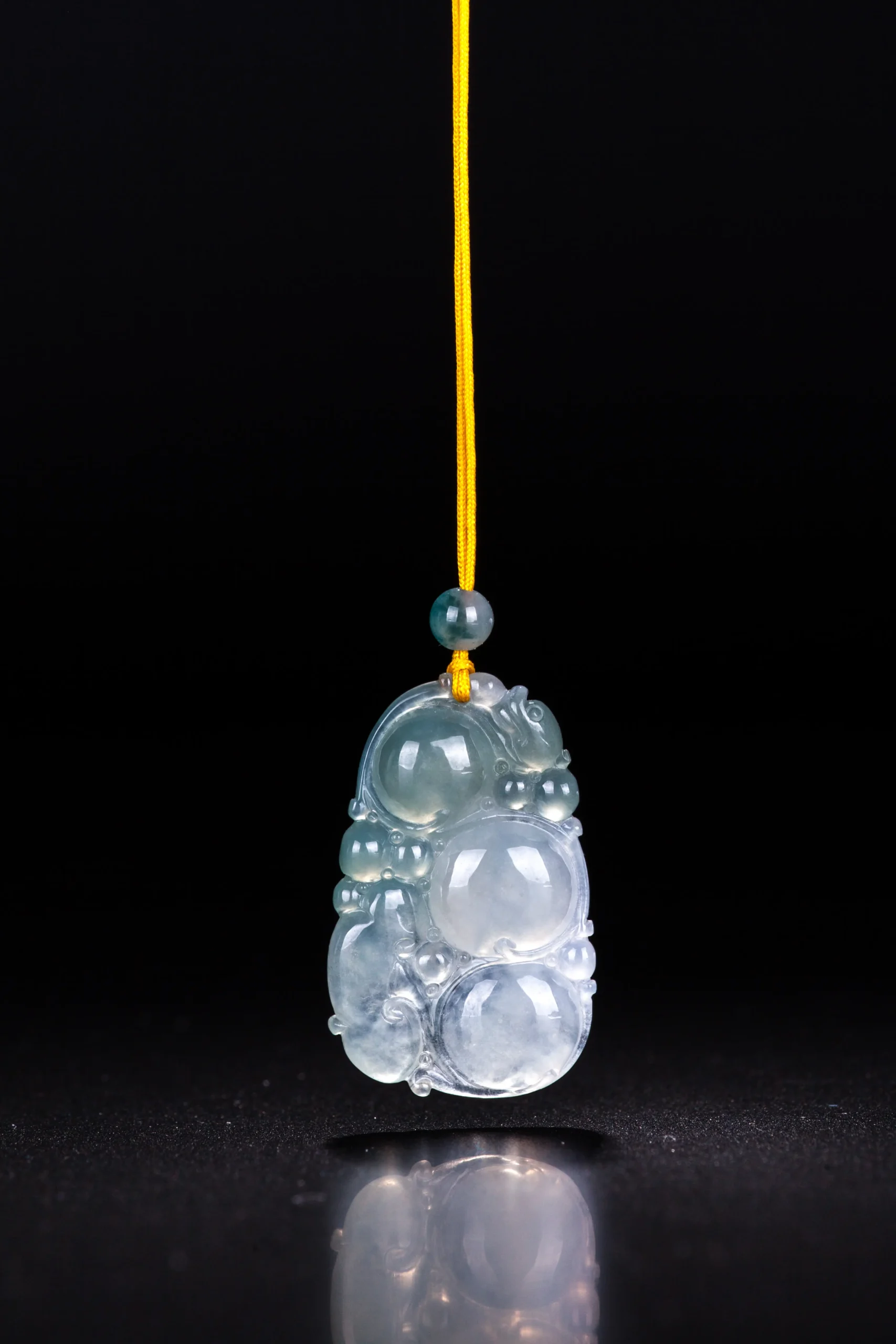 The ALEXES Resin Kit is a solid choice for one of the best overall kits specific to jewelry making.
The beginner-friendly kit comes with both the resin and hardener, plus a full collection of pigments, embellishments, glitter, and tools to help mold and shape the jewelry.
Compared to many other jewelry-making resin kits, this way goes quite a bit above and beyond.
It has crystal pendant molds, sparkling confetti, and many hardware accessories to help put together your jewelry.
For a starter kit that can bring you to the finish line, the combination of a good deal between price and quality is perfect for making everything from bracelets and necklaces to earrings and pendants.
10. Best Resin Craft Kit for Beginners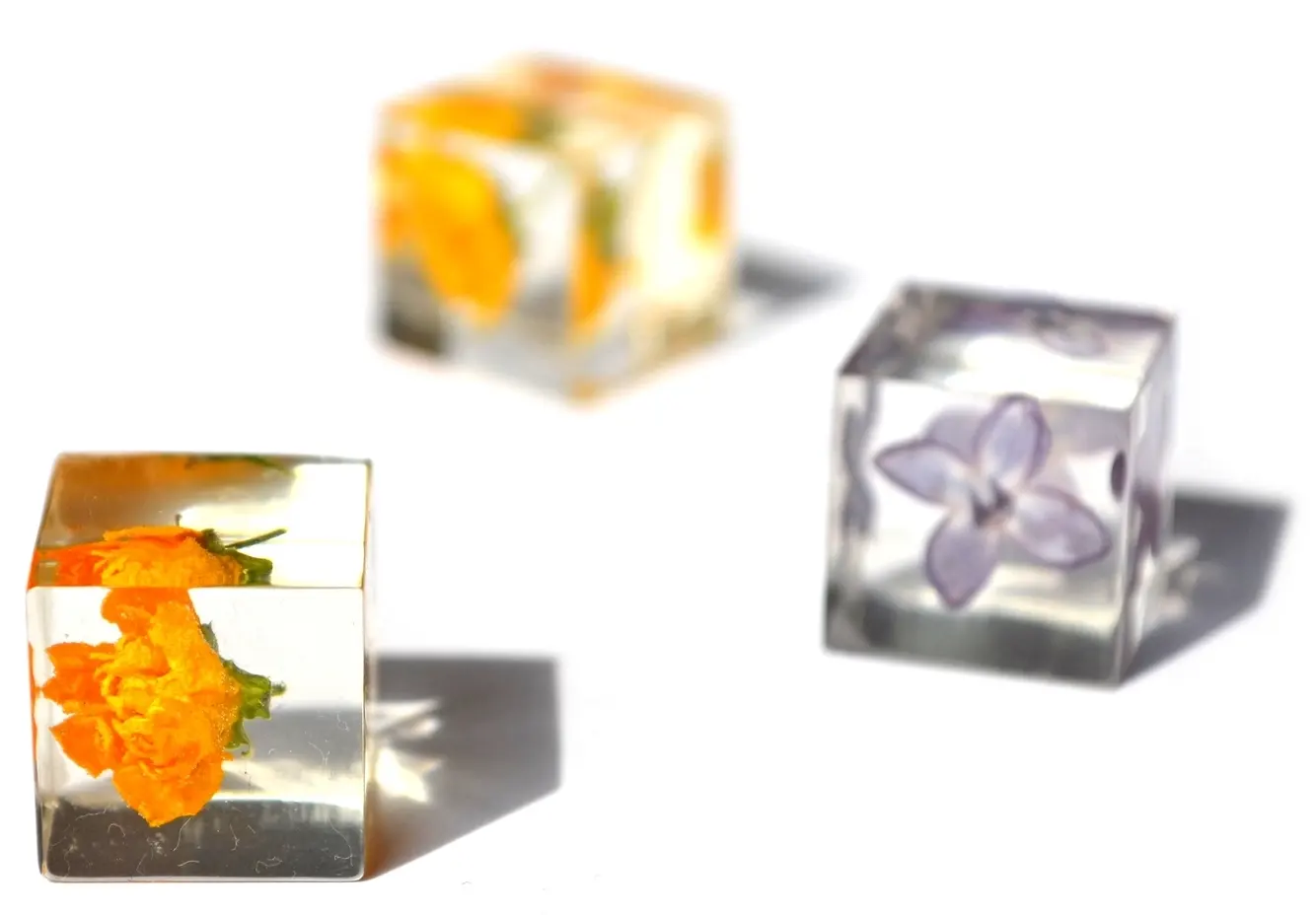 For general crafting with resin, Craft Resin is a great overall kit.
It produces the same results as other brand-name resin crafting kits, but in less time and with less horrible fumes.
This kit is wonderful for fast and easy uses for full hardening in 24 hours.
It's got brilliant clarity, and low-density flow, and is safe to use.
With this kit, you can make everything from jewelry to keychains, and even river tables!
This mixture works well with pigments, embellishments, and glitter – basically additives.
In addition to the resin and hardener, you get a stirring stick and gloves, but not much else, so you may need a bit more to really get started with this kit.
Still, the value is fantastic, so it's worth trying out.
11. Best Resin Pouring Kit for Beginners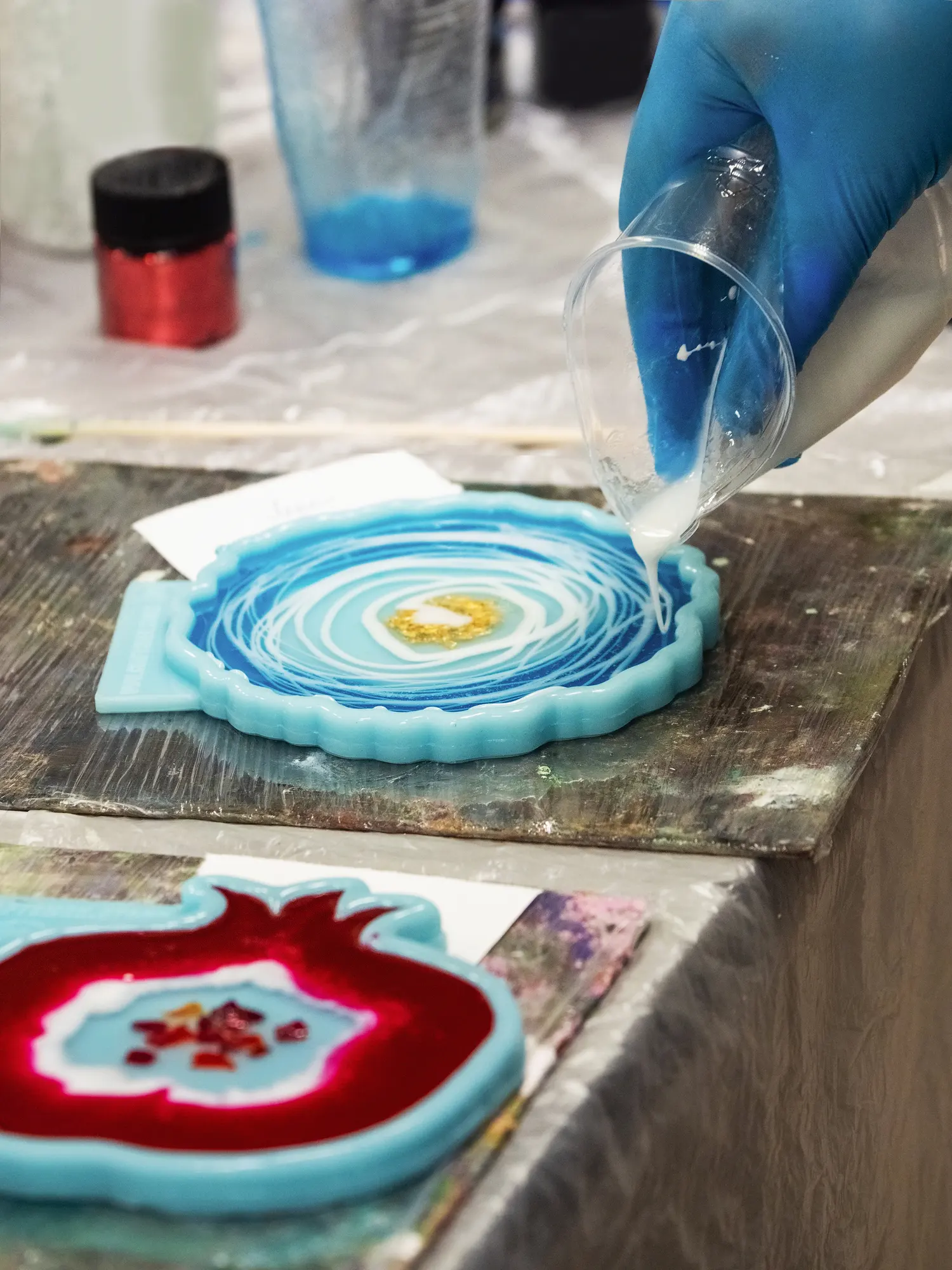 Puduo makes fantastic resin for dedicated crafters.
Thousands of reviews of its crystal clear, glass-like appearance once hardened.
Even so, it's still compatible with alcohol inks, mica pigment, glitter, and many other colorants and decorations.
Another beloved feature of this epoxy resin is that it is both a non-toxic resin and has a low odor.
Of course, there's always still some of that resin smell, but this is lower on the list.
It's got about 40 minutes of working time to manipulate and pour it with a full cure time of about 48 hours.
This kit, in particular, comes with 8 ounces of resin and 8 ounces of hardener, which is a good starter amount.
It also comes with a pair of rubber gloves, four graduated cups, and three wooden stir sticks.
12. Best Resin Casting Kit for Beginners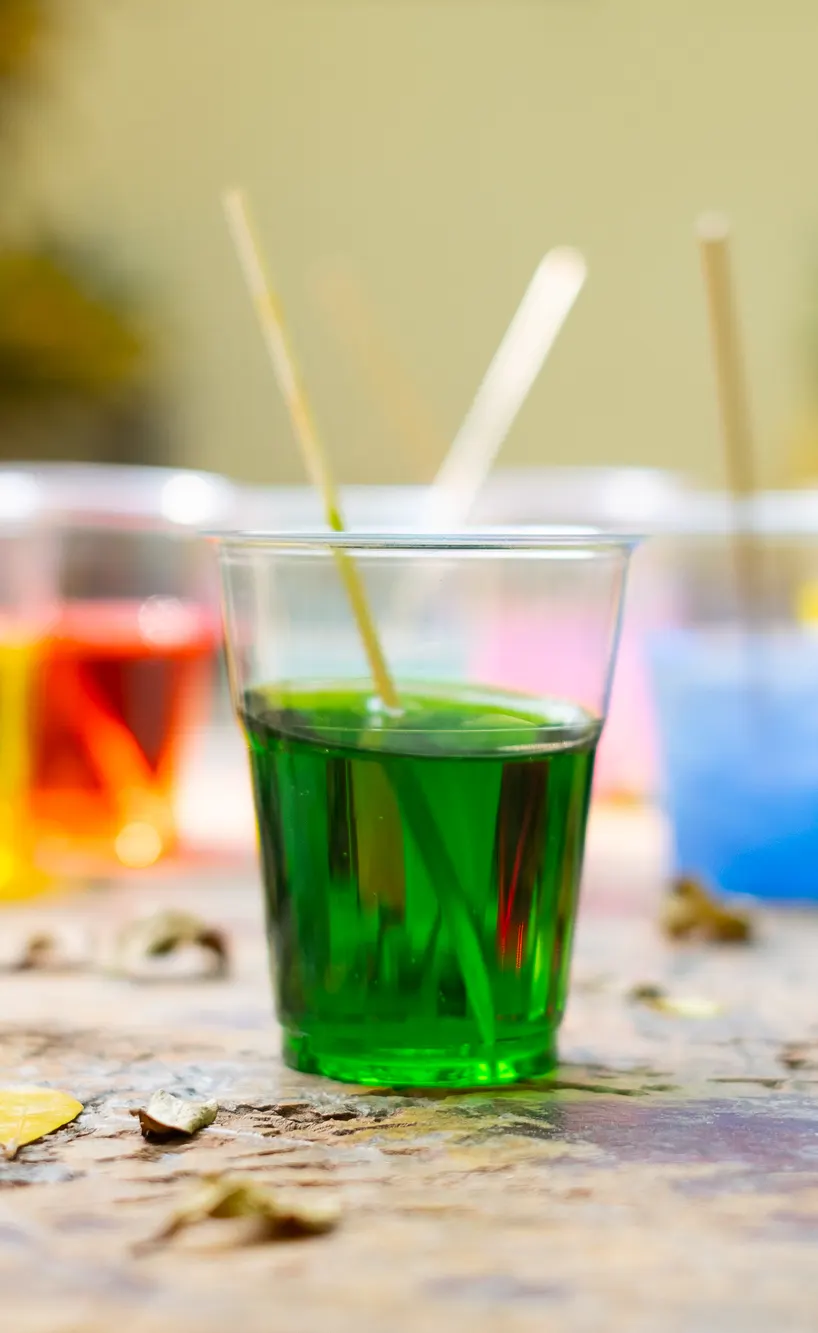 The Amazing Clear Cast Bundle is perfect for its combination of giving you a decent amount of resin and a full kit of accessories.
You get many of the same tools as the best kits and the resin to go with it.
Amazing Clear's resin works great with a glass-like finish with specific additives, including the 30 colors of mica powder that come with the kit.
These are less messy and easier to use than liquid dyes.
The molds and accessories with this kit come in a broad range that will suit most crafters' needs, but you can always pick up more after.
Overall, for an all-in-one kit, this is a great choice.
13. Best Resin Coaster Kit for Beginners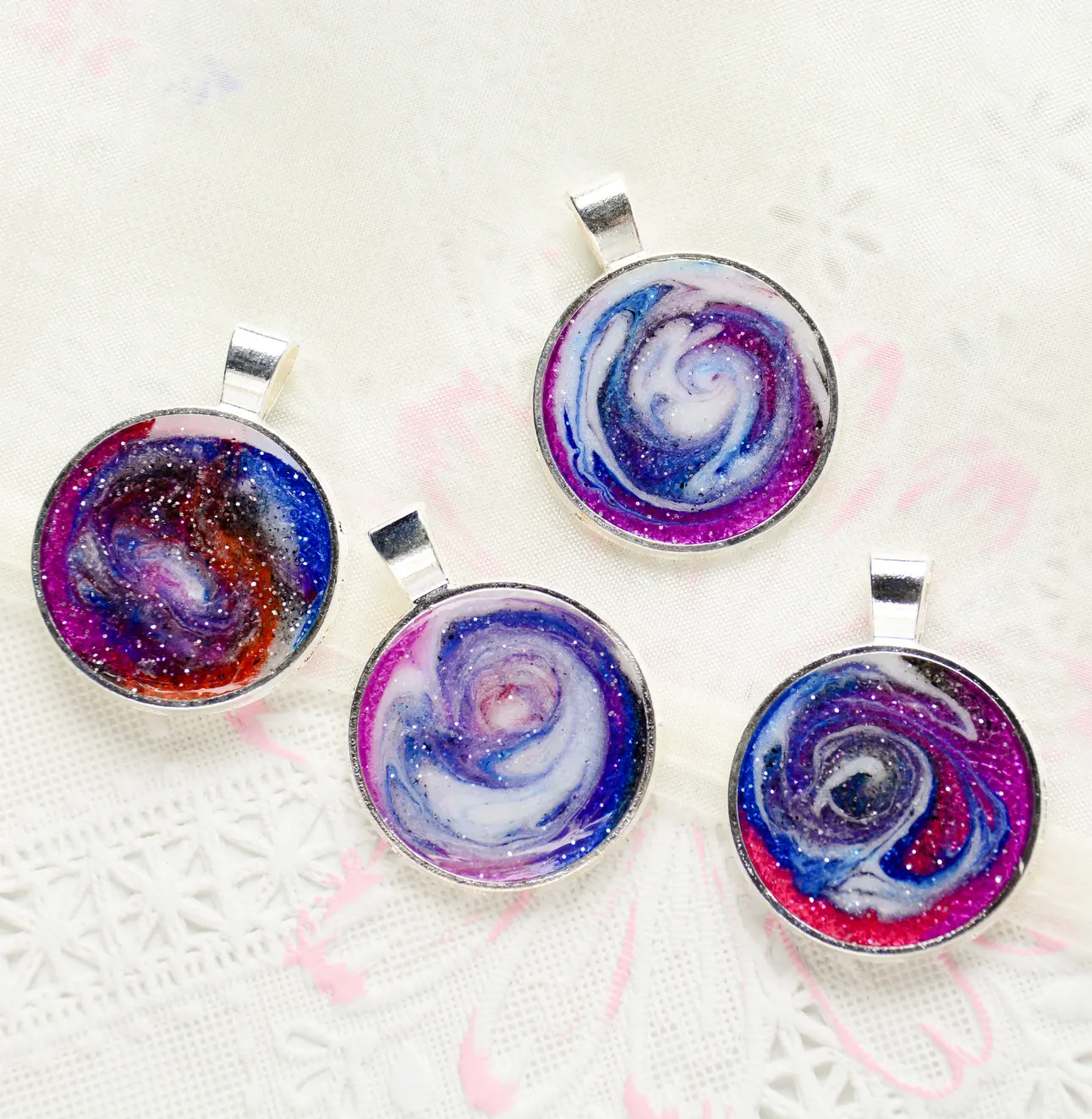 The Coaster Starter Kit is, surprise surprise, perfect for making resin coasters for beginners.
It comes with enough resin and hardener to make six coasters to start, with four molds for different styles.
You've got three different mica powder colors to choose from, some colored foil flakes, and a guide to help you out.
The resin in the kit is of nice quality.
It's fast-curing, non-toxic, bubble-free, and scratch-resistant.
The glassy, hard surface is before a coaster.
This is one of the pricier kits, but the reason is for the high-quality items it produces.
The coasters make a great gift for friends who love sophisticated decor.
14. Best Overall Resin Kit for Beginners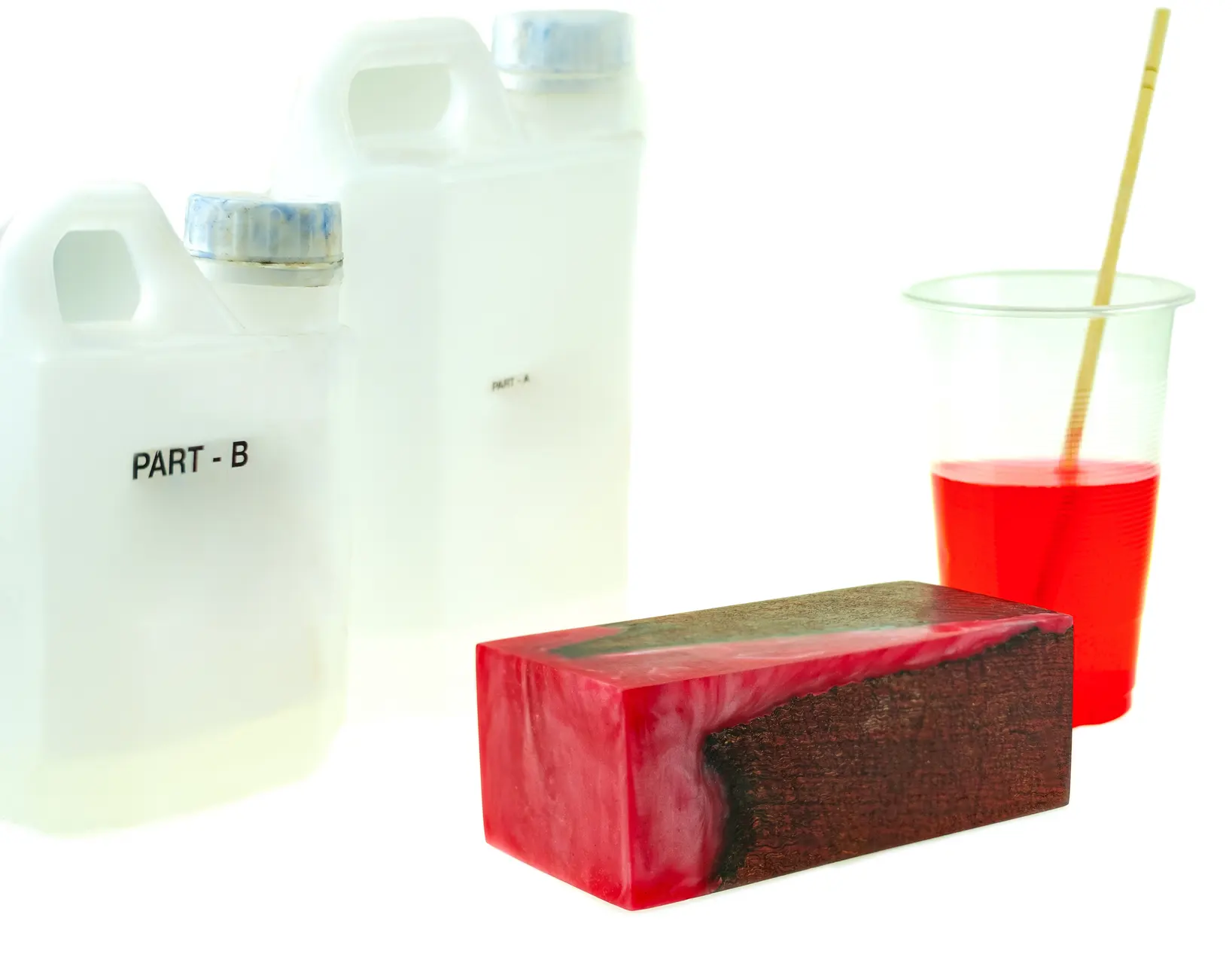 For a good balance of everything we've been looking for in a kit, FRENSHION has you covered.
There's a nice variety of molds and accessories, including holographic paper, glitter, and liquid ink.
It uses UV resin, which is easier for beginners, and comes with a mini UV lamp to cure it.
The resin is scratch and UV-resistant, making it hard to yellow.
It takes just 2 to 4 minutes to cure the resin, although it can take longer for large pieces.
When working with UV resin, you'll want to split large pieces into many layers.
However, by adding everything together, you can have a good variety of molds and materials at a great price.
In addition, it's self-leveling, meaning bubbles are rarely a problem and super easy to use.
Conclusion
We've gone through 14 of the best resin kits for beginners just starting out in the craft.
We hope there's a good variety of offers – with some having more or less resin, some focusing on molds, and some with lots of colors and inclusions.
Different kits also offer different amounts of tools for shaping and pouring.
Whatever you're looking for, there should be a good starter kit out there.