Staring at a blank canvas can be intimidating. This can cause a mental block in starting your painting. It can be especially difficult for a new painter, and that's why I want to share easy acrylic painting ideas on canvas for beginners.
A common thing I see is that new painters can let the blank canvas be daunting.
Have you ever felt the pressure of a blank page?
Maybe you even felt the pressure of needing to create a masterpiece.
Well, by starting with an easy painting idea, you'll make the process much easier.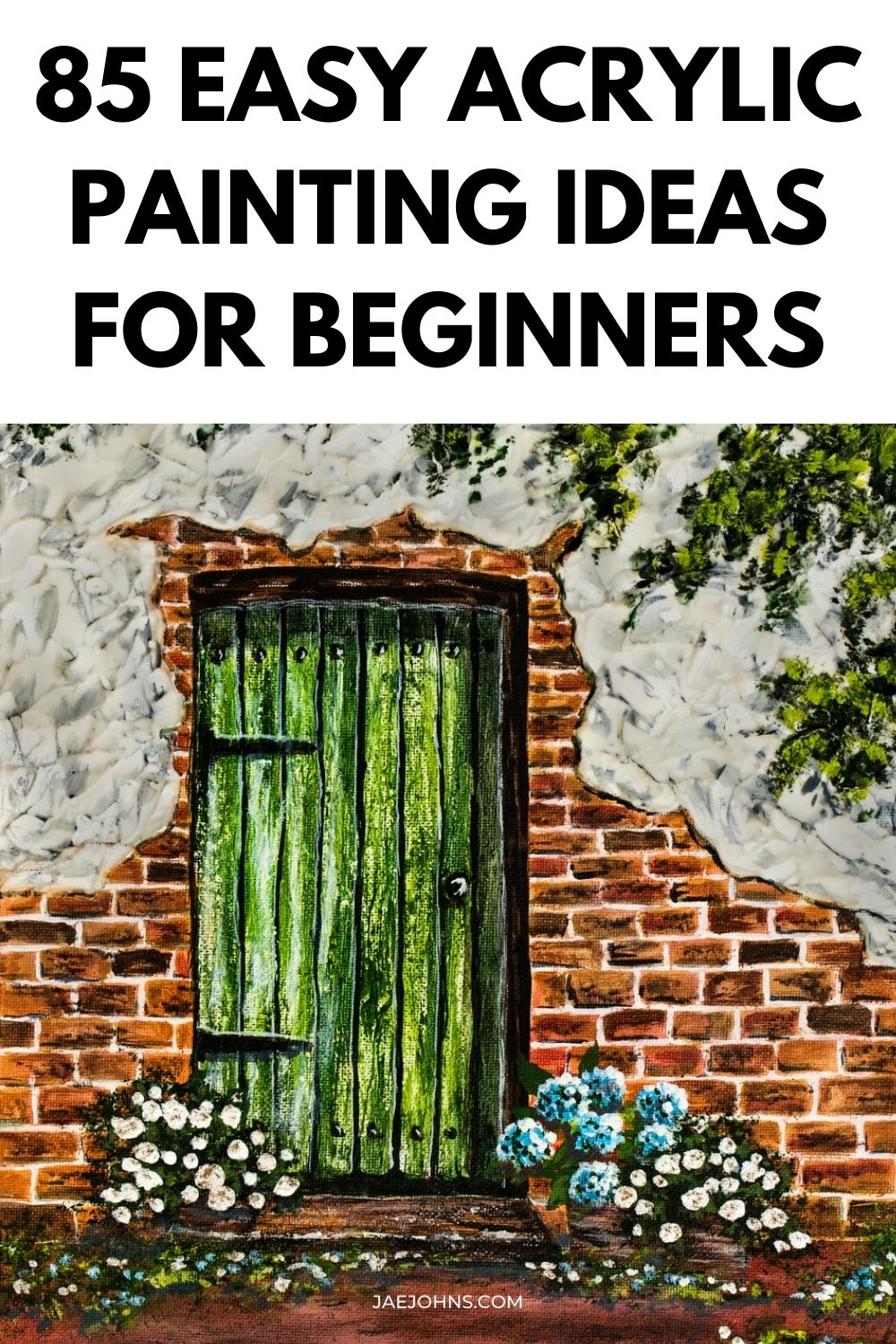 There is an invisible resistance when you first start any creative project, so it's a great idea to start with easy canvas paintings.
There are many creative ideas that are so much fun.
Abstract painting with black background: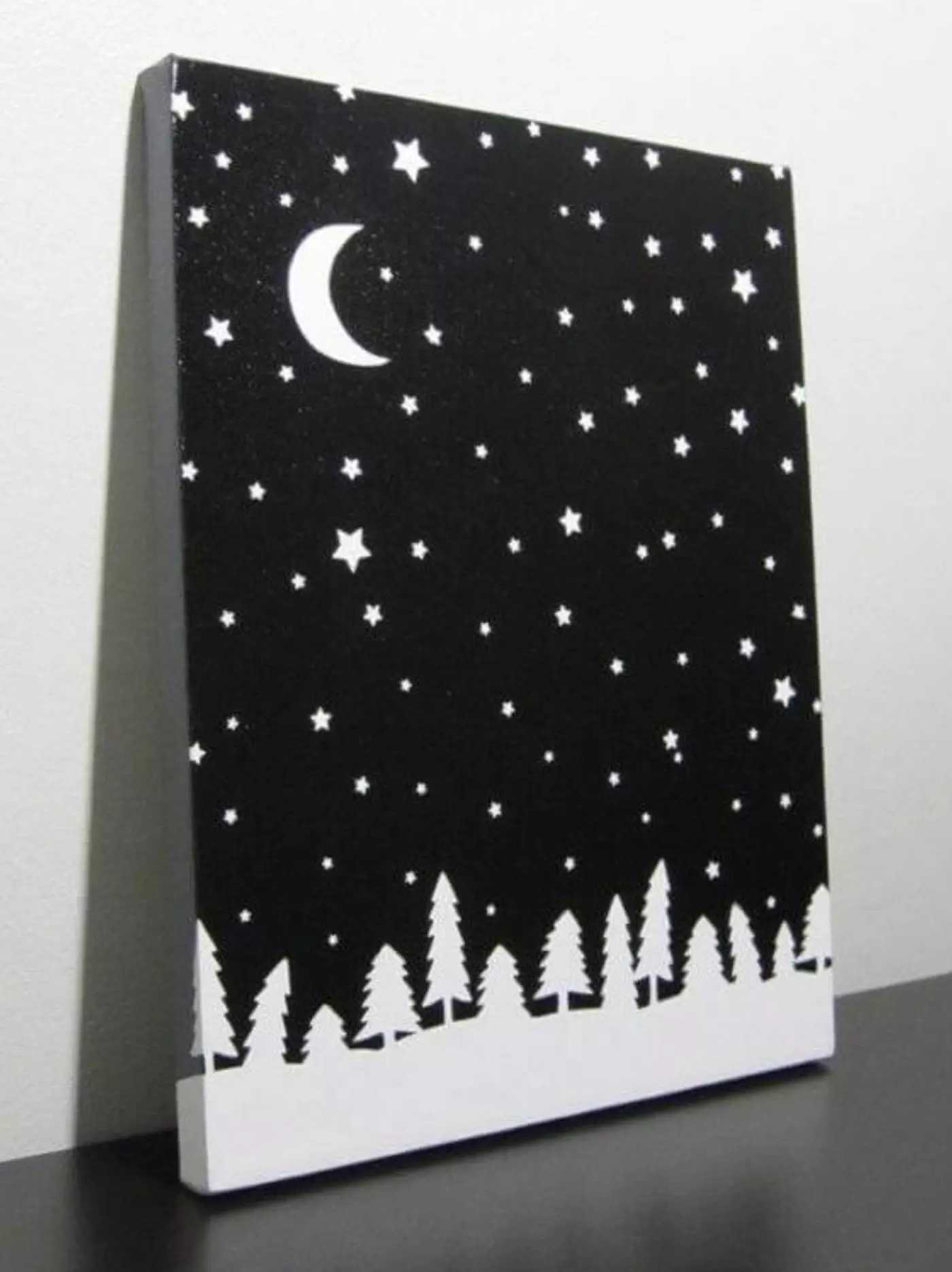 It is among the simplest and easiest painting ideas for absolute beginners in which black canvas is used to create a painting with a selective color palette.
You can draw some stars, a moon, and few trees with white acrylic paint on a black canvas.
Read also:
Abstract painting with catalyst wedge: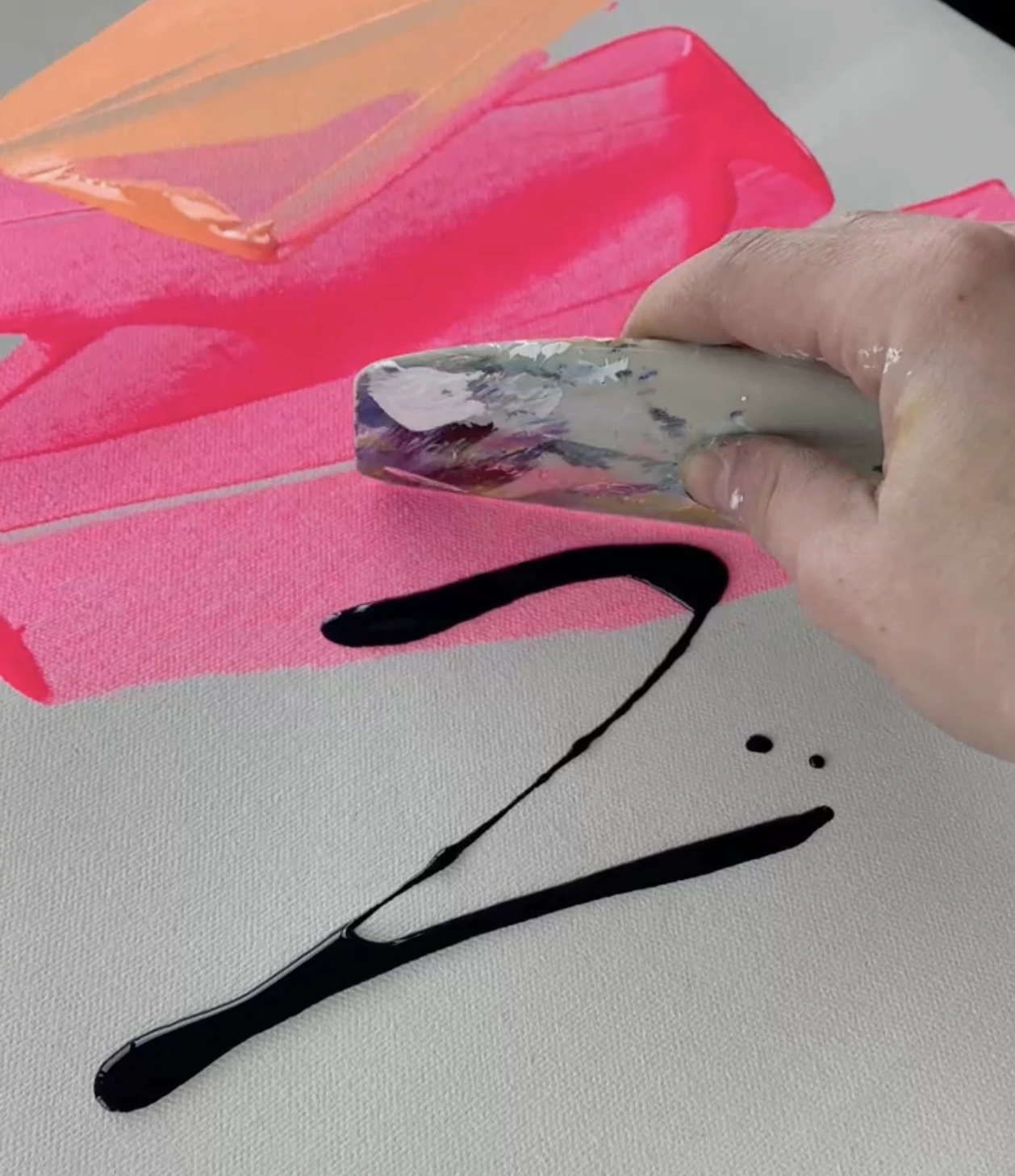 Use a Catalyst Wedge or palette knife to spread fluid acrylics and create your very first artistic masterpiece.
You can leave white canvas around the margins to add freshness to your modern abstract piece of art.
Layered abstract art: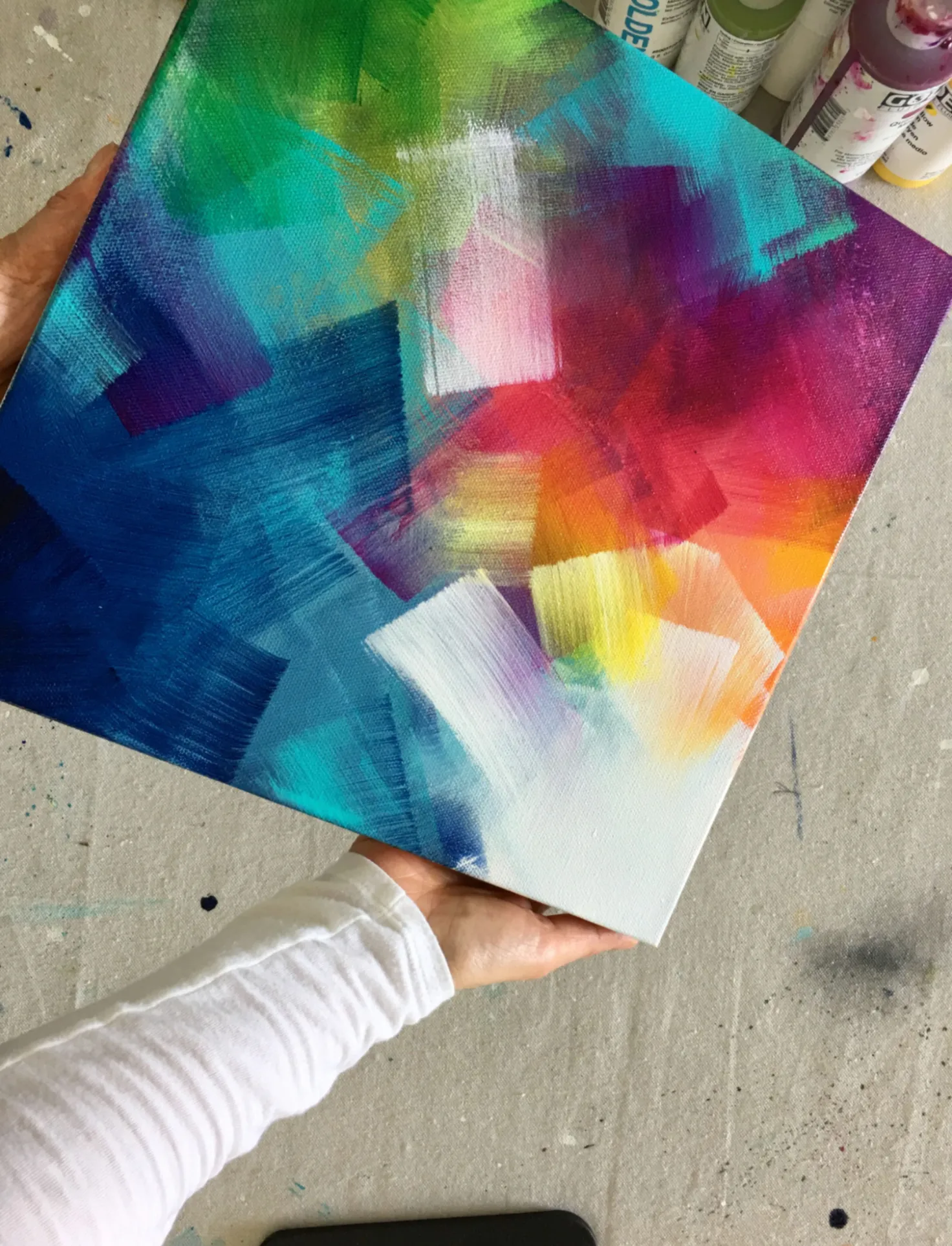 With the help of thick acrylic paint, you create layers with different brushstrokes for an abstract painting.
These layers can be of a single color in different shades or you can also use two or three colors and their various shades.
What I love about this idea is that it's as simple as painting brushstrokes as your first layer and then adding more strokes on top of that.
You'll get a lot of fine details with the texture of the brushes.
Abstract painting with acrylic pouring:
It is another good option to create abstract art with any of the two (straight pour & dirty pour) acrylic pouring techniques.
Pour white and blue acrylic paints using the straight method and then spread it evenly and then move the canvas to spread the color in all directions.
Paint loose abstract flowers: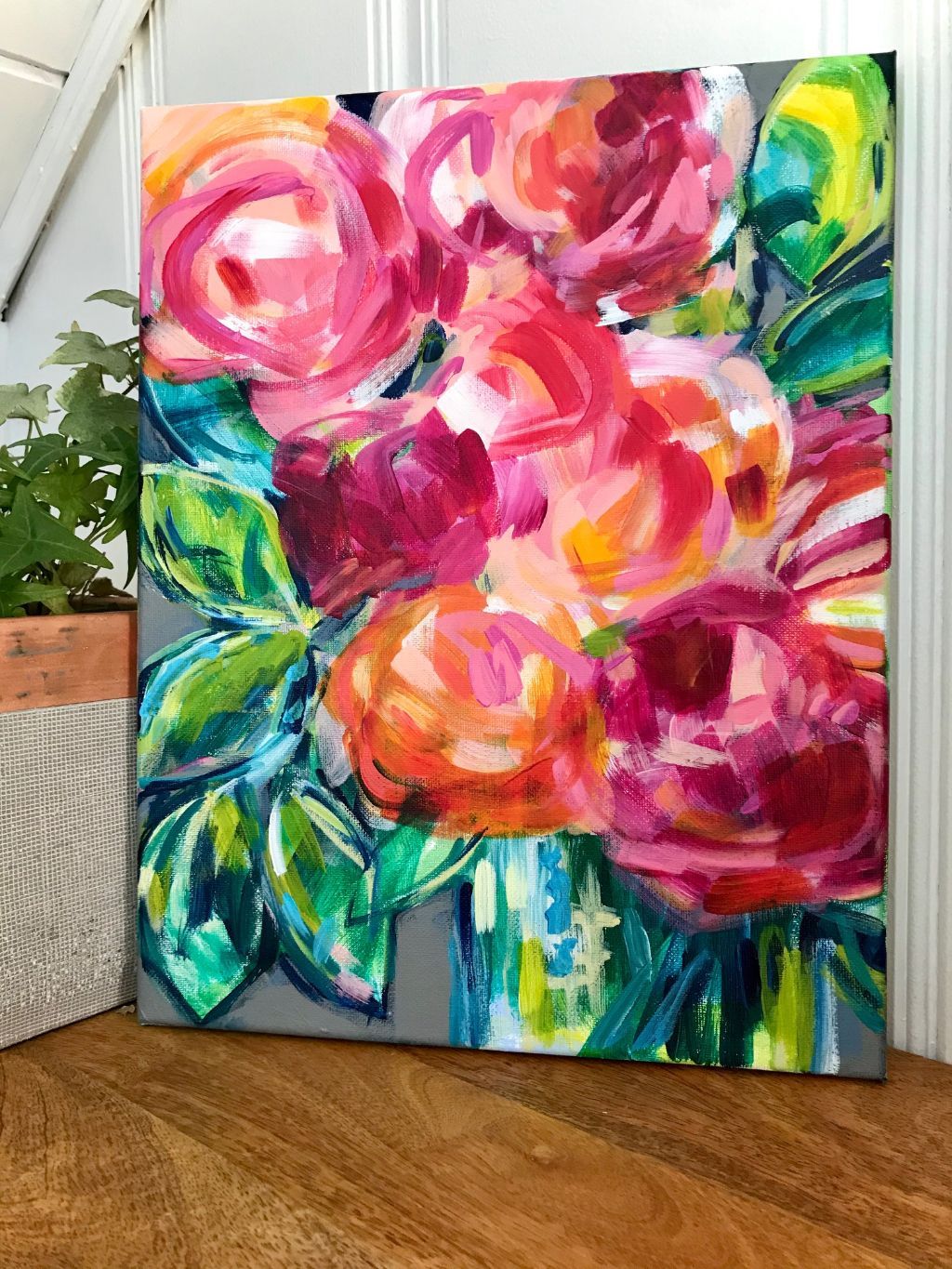 With the help of different colors and several different brushes of different sizes, you can build layers in your flower and allow every single layer to dry first before moving to another layer.
Use a variety of dark, medium, and light colors to add contrast, never paint perfect circles, overlap your flowers and leaves, and use different tools to add texture in your painting such as a palette knife.
Paint an abstract landscape: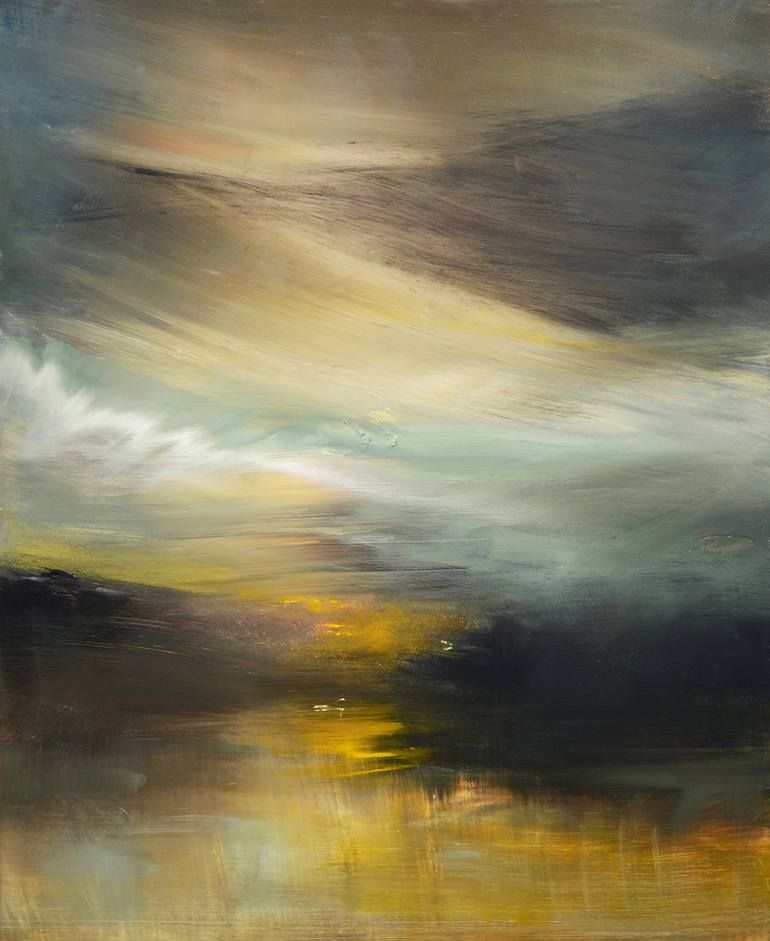 When you paint a landscape in an abstract style, you get the freedom to use bold brushstrokes with more expressive color options.
Use simple landscape photos to get inspiration and add a personal abstract twist to create an artistic paragon.
An instant abstract artwork: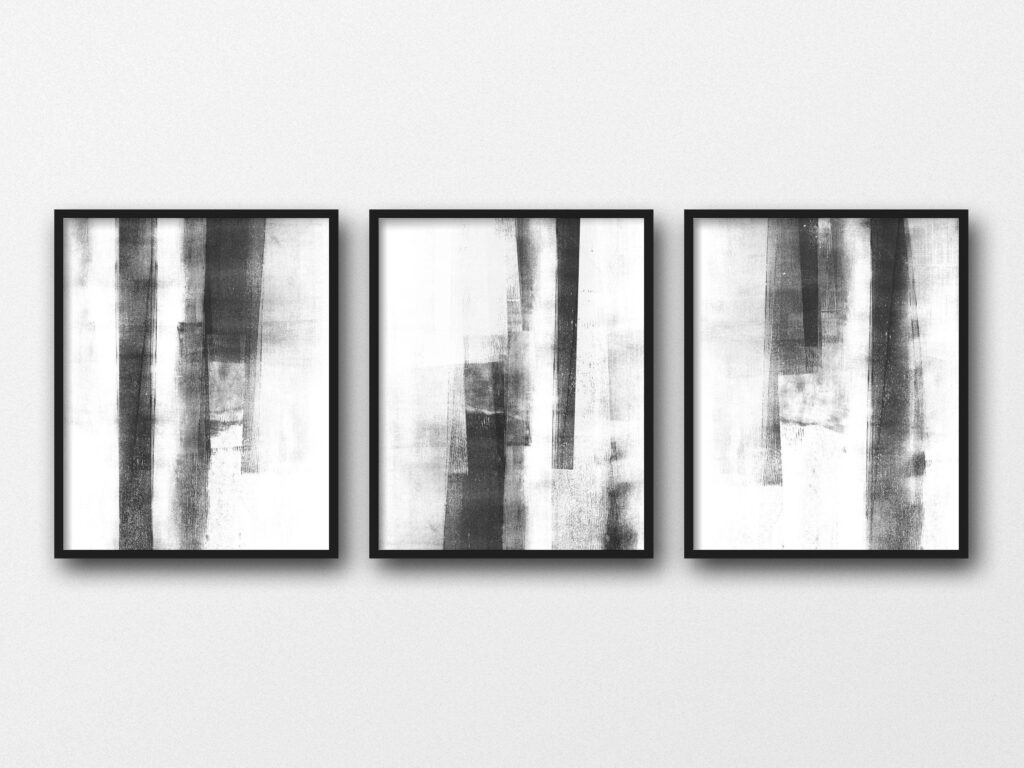 You need a blank canvas, black acrylic paint, and a wide paintbrush to paint some broad straight lines from up to down or vice versa.
Dip your brush in acrylic paint for once only and with every stroke see a variation of black color on your canvas.
Paint color block design:
With only a few acrylic paints and masking tape, it is a great way to create a wonderful masterpiece of art having geometrical shapes.
This color block design technique is the best way to improve your painting skills.
Spotted art in two tones: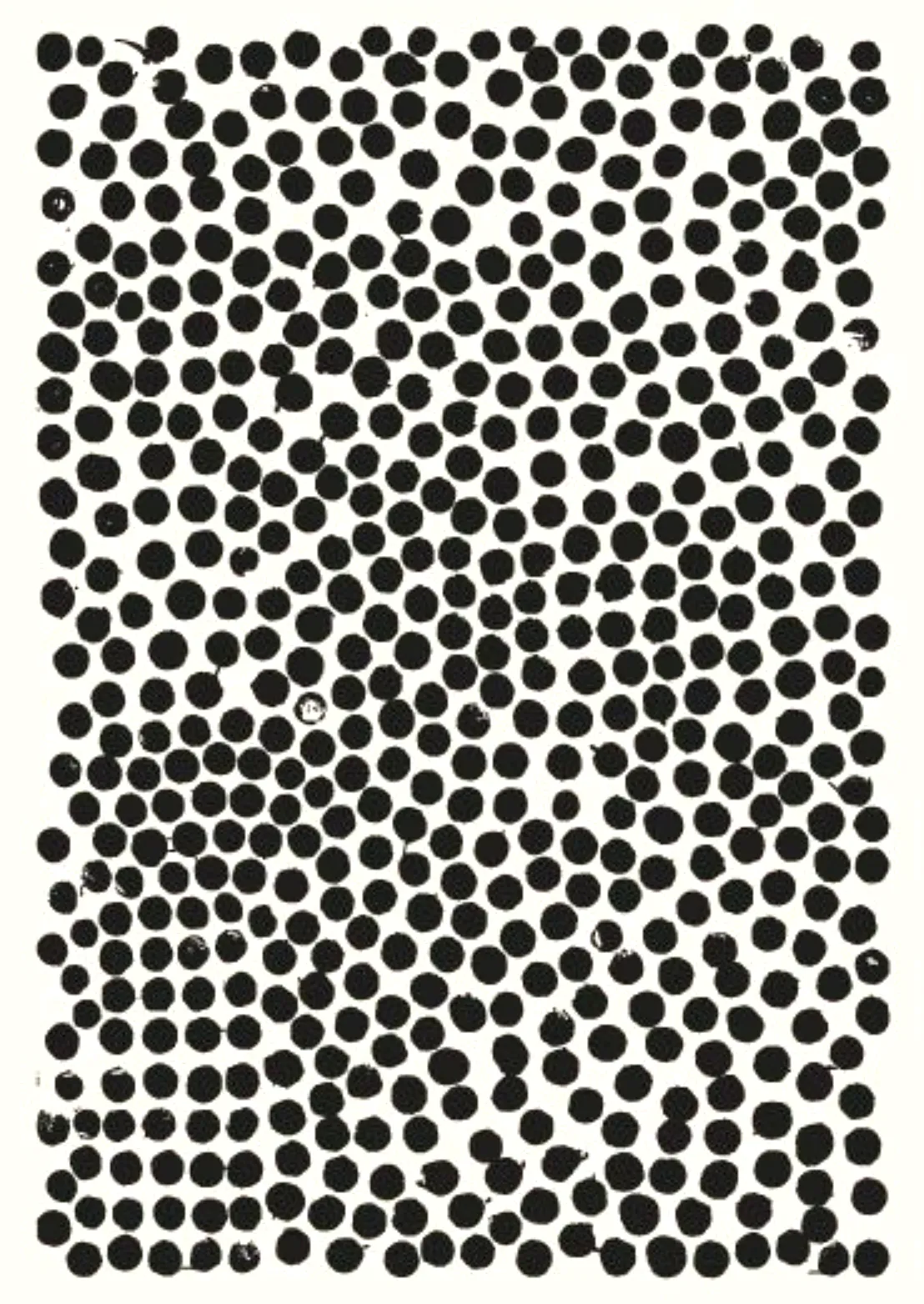 Spotted paintings are the latest craze of art lovers.
Use black acrylic paint on white canvas to create lots of even spots and create a stunning visual effect.
You may also create uneven spots of various depths.
Diamond ripple art: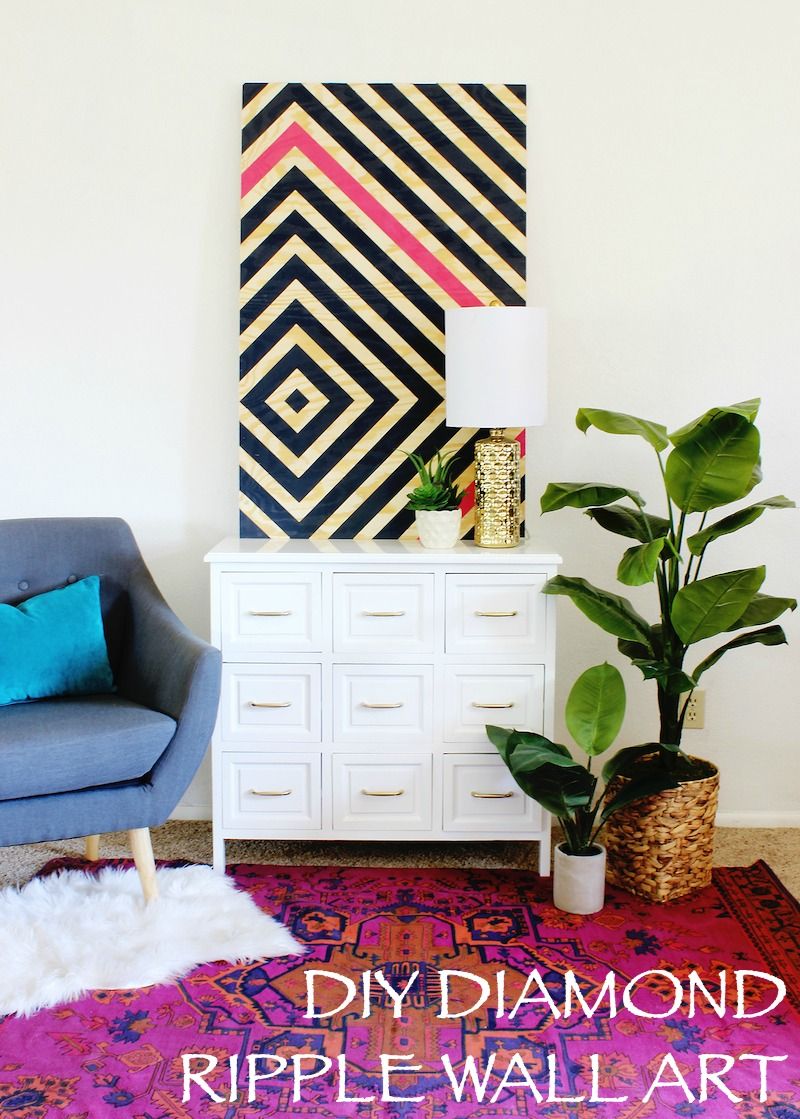 This is another form of geometrical abstract art in which with the help of painters tape or masking tape you create geometrical patterns on your canvas.
Then paint the canvas with black or any desired color and remove the tape carefully.
Geometrical face painting:
Using geometrical designs is also much more fun for canvas painting.
With the help of geometrical shapes, you can create dynamic imagery in your artwork.
As a visual delight, the random placement of geometric forms over a colorful background enhances the painting's attractiveness.
Rainbow swirly tree painting: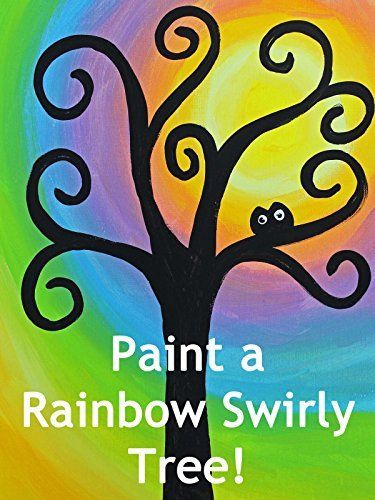 This is a fun acrylic piece of art on canvas that even your kids can enjoy painting.
This is all about blending a rainbow of colors that aspires all ages with its bright-colored horizon.
It is an easy step by step tutorial with two simple steps:
Use acrylic rainbow paints to create a background
Then draw and paint a swirly tree with an owl
If you want to paint this tree in a little different way than after painting a rainbow background, draw and paint a tree and with the help of a cotton swab make multi-colored leaves on it.
Colorful landscape painting: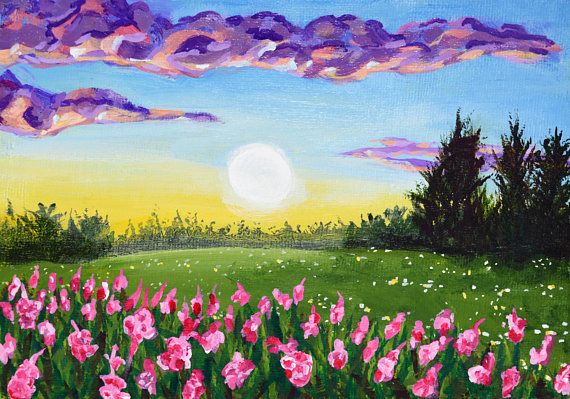 Paint vivid images of nature, beautiful trees, blooming flowers, and colorful landscapes, and don't worry there is no need for impressive drawing skills.
A palette knife is all that is needed to give texture to a boring landscape and to add sharp highlights to a blazing sunset.
Painting with all this color and variety from nature makes it one of the most beautiful acrylic painting ideas you can create.
Sunset in a desert: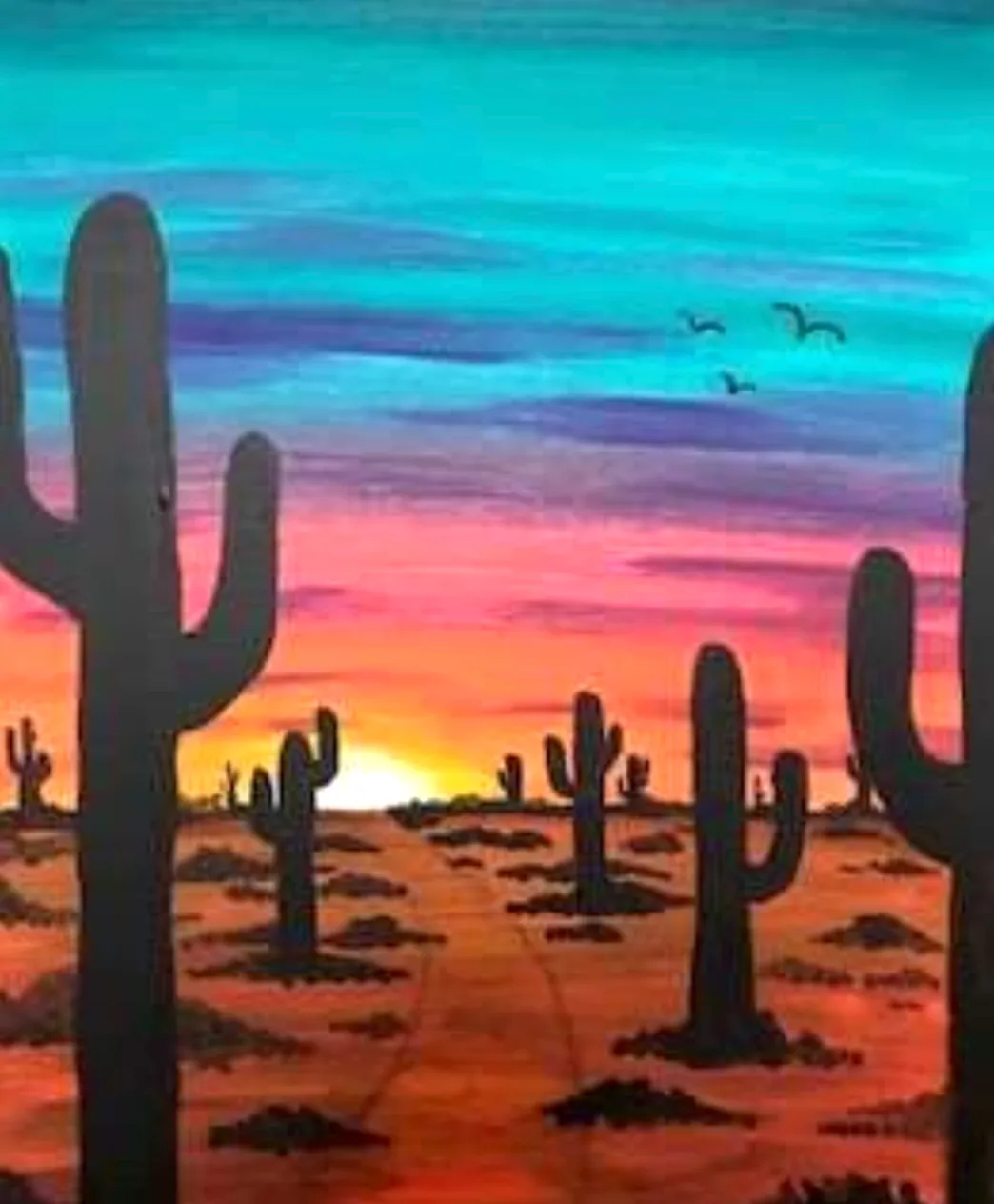 Sunset is so magical that it covers everything with a dull golden light turning everything into black.
Sun setting in a desert looks so alone and sad but this sad beauty mesmerizes everyone.
It is an easy acrylic painting project in which blending two colors never looks streaky.
Looking at the moon: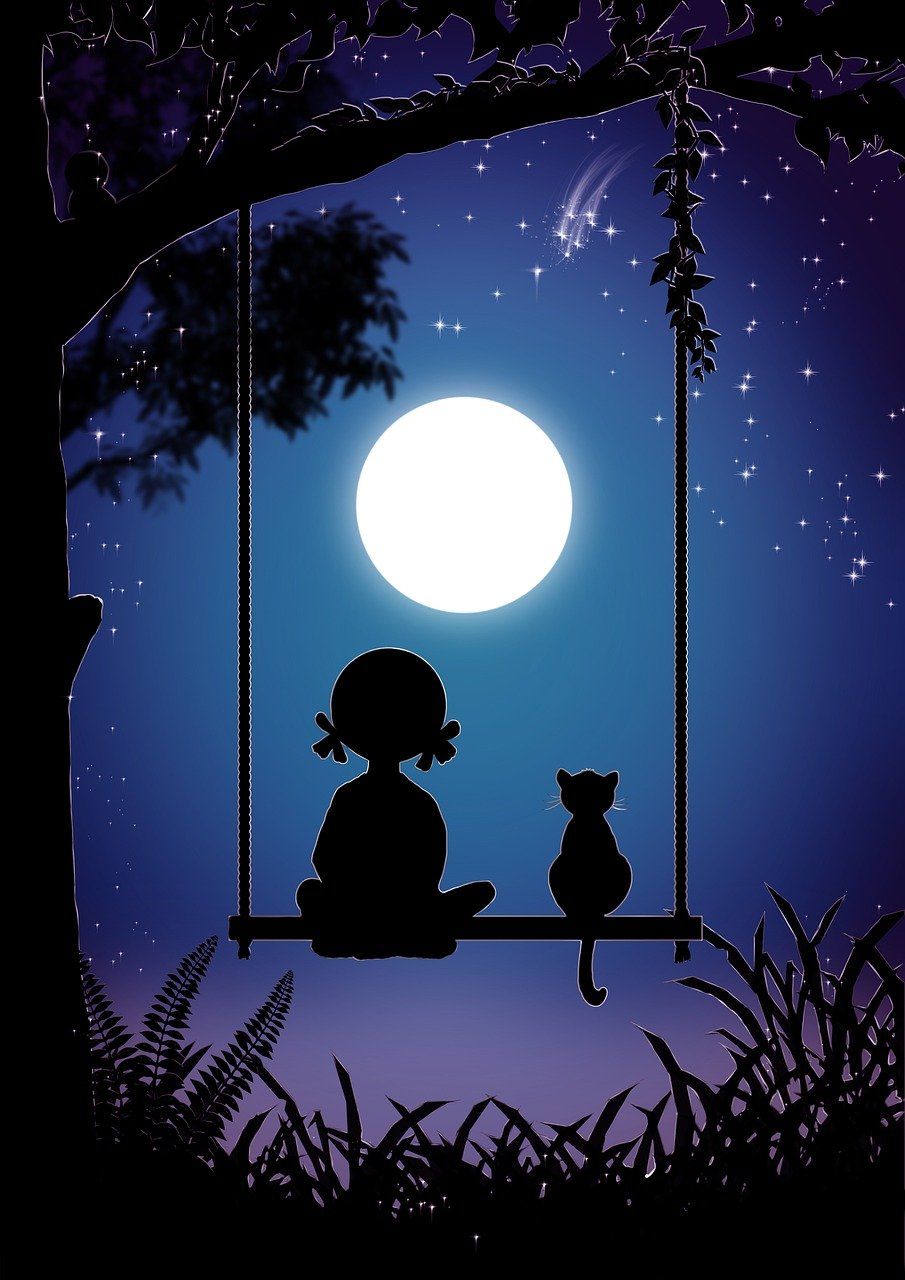 This is another inspiring and easy piece of art in which you can paint dark shades of a girl and a cat sitting on a swing and experiencing the blue shades of sky transforming into the black in the night.
The full moon is glowing in front of them so gracefully.
This technique is called silhouette painting.
A silhouettes acrylic painting: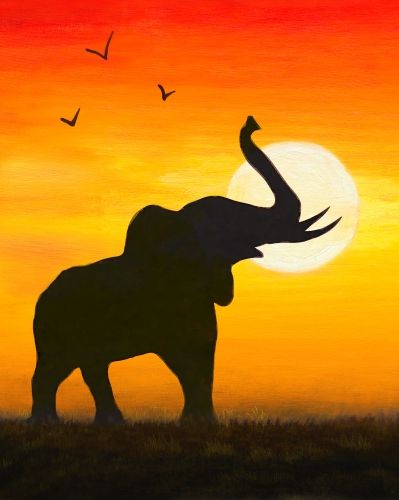 Silhouette painting is basically about painting a light-colored background and then creating a figure in any dark or black color in front of it.
The only difficult task in this canvas art is the creation of a featureless dark object that must look like what it is.
Landscape painting with the sunrise: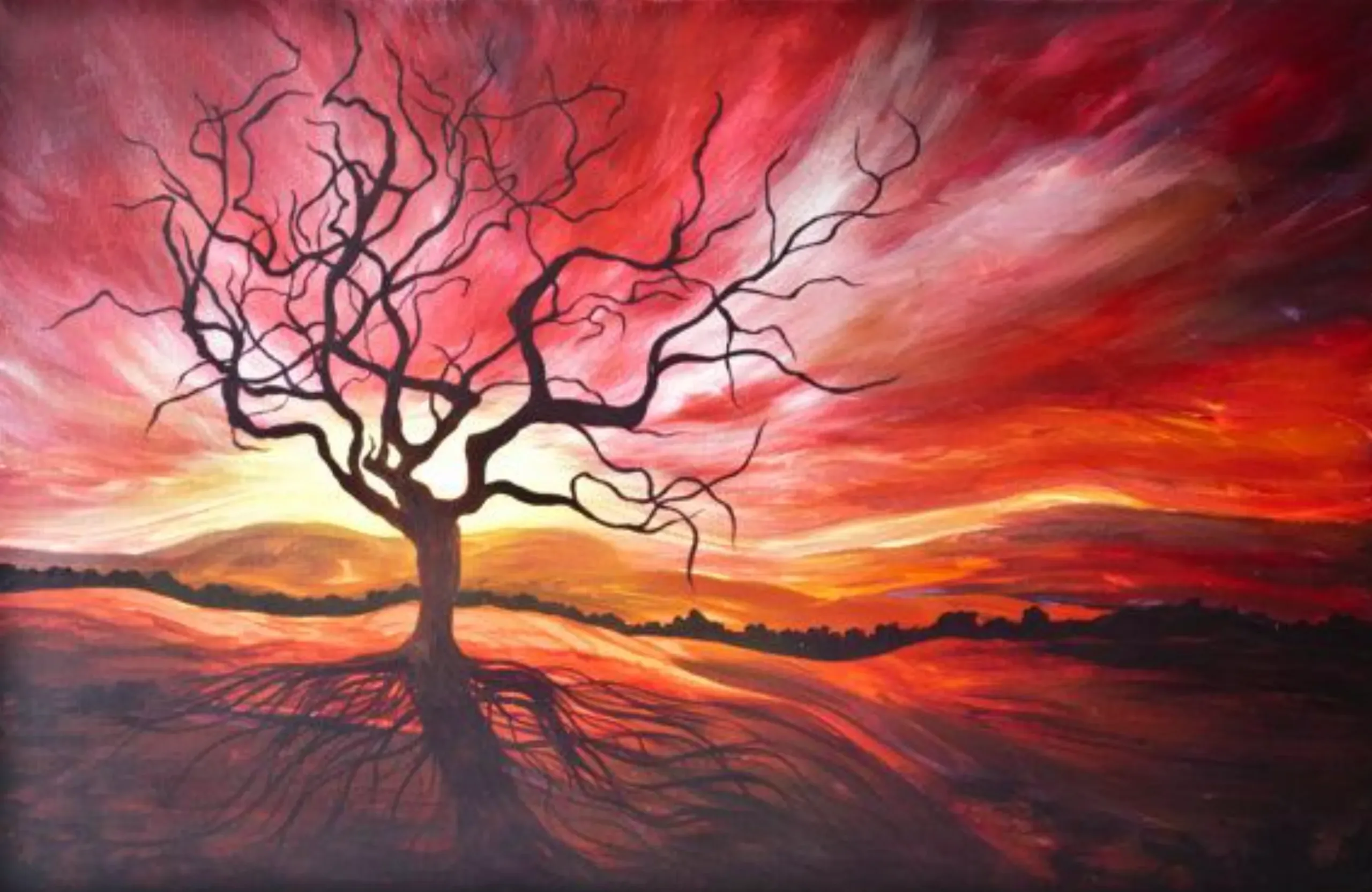 Acrylic painting is a powerful medium having abilities to display colors, details, and shades of landscapes.
As a beginner, this is a perfect start to paint a sunrise landscape with a tree without leaves.
The depth and color shades displayed in this painting are phenomenal.
Get your inspiration from the beach: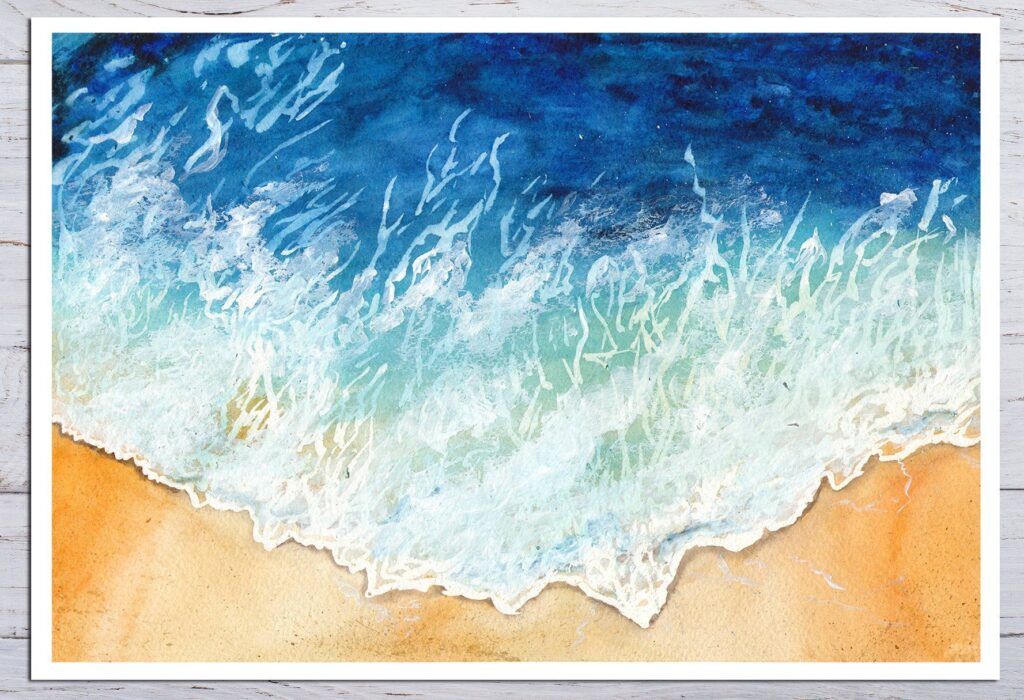 As a beginner, you can easily layer up your canvas with the blue tones of a sea to display flowing water.
Painting sea waves require no photo-realistic details, using white acrylic paint to create a sense of waves crashing on the beach.
Take liberties to add reflections in the water and blend colors together while painting water.
A seashore with palm trees: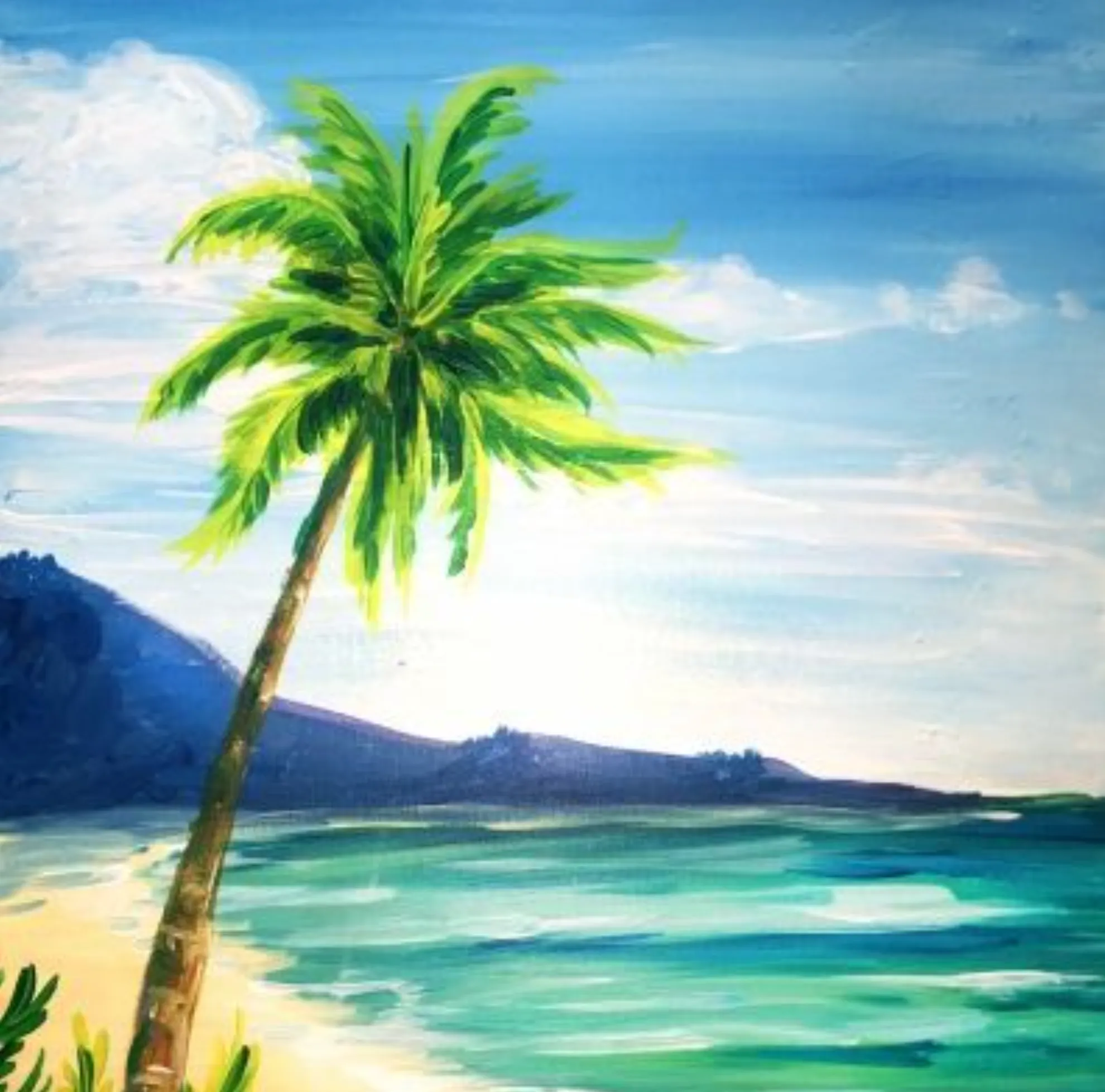 Seashore always freshens up our minds and helps us to get out of stress.
Paint a beach with palm trees on your canvas to bring this freshness inside your room.
No need to paint any figure but yellow sand with moving water in front of it is such a nostalgic experience.
Learn gold leaf art: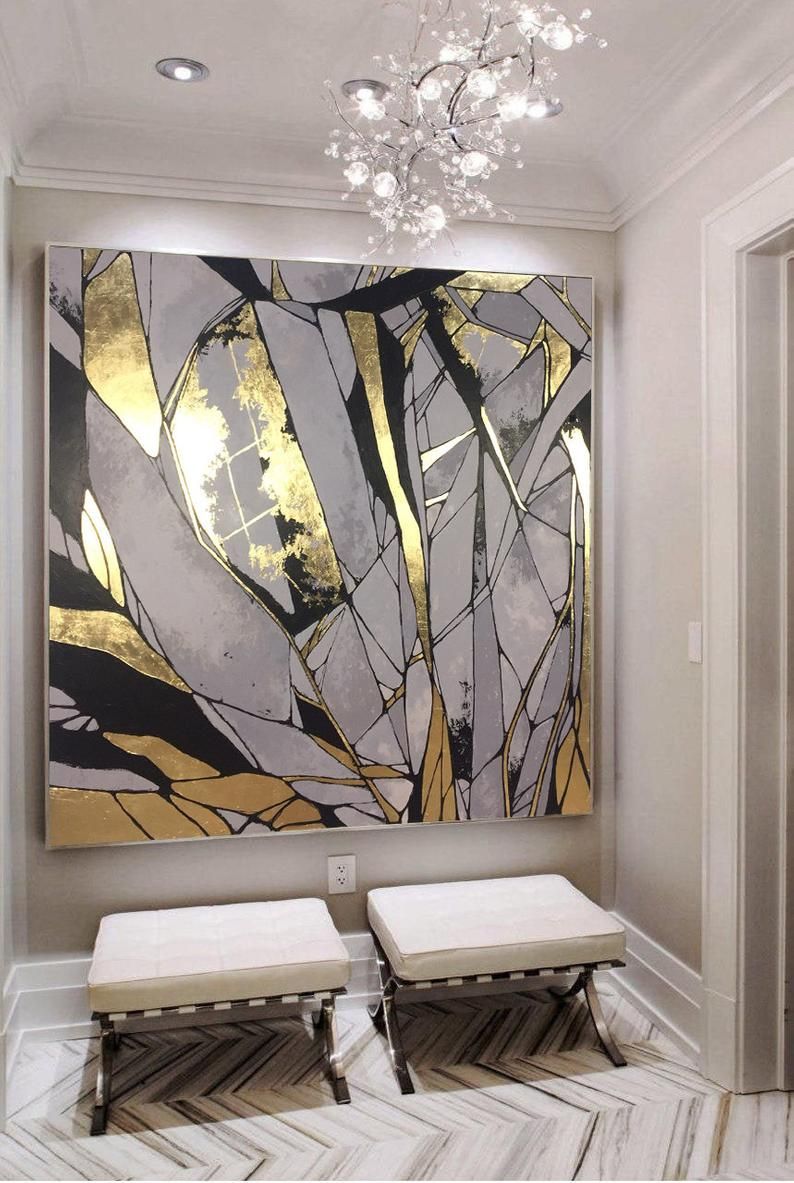 To add a unique value to the artwork gliding gold leaf is added to acrylic painting.
The adhesive is required to paste this gold foil that provides a stunning golden effect to an acrylic painting.
Paint a range of mountains: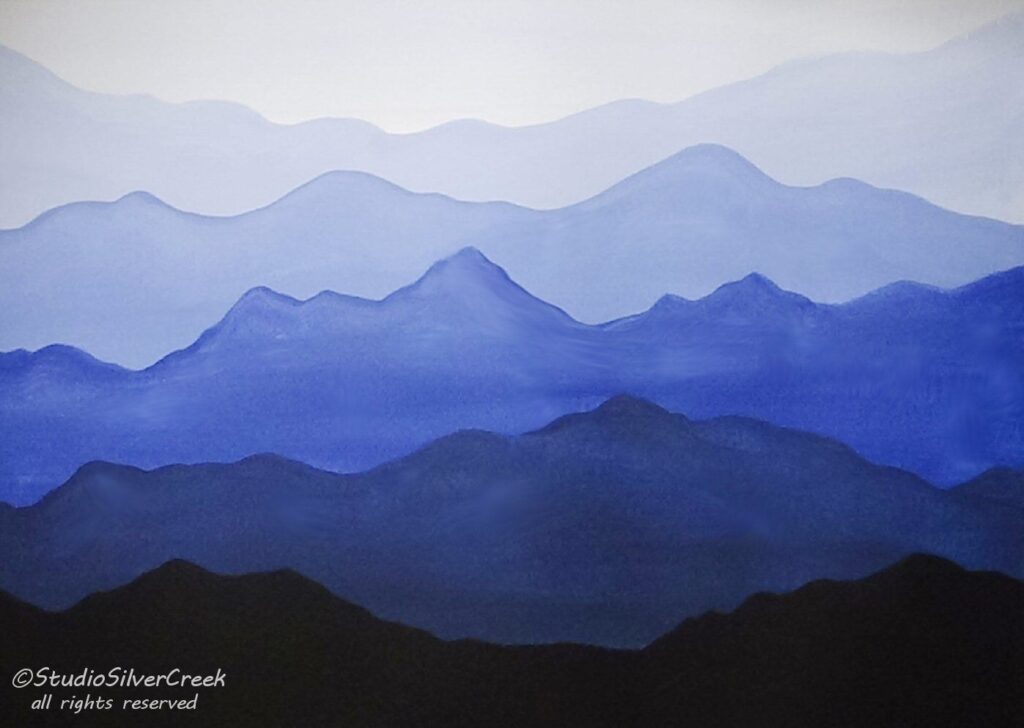 This is also one of the easiest acrylic painting projects on canvas for beginners.
These misty mountains range with a maximum smooth transition of color gradients and the exceptional resolution looks so realistic.
Paint a galaxy: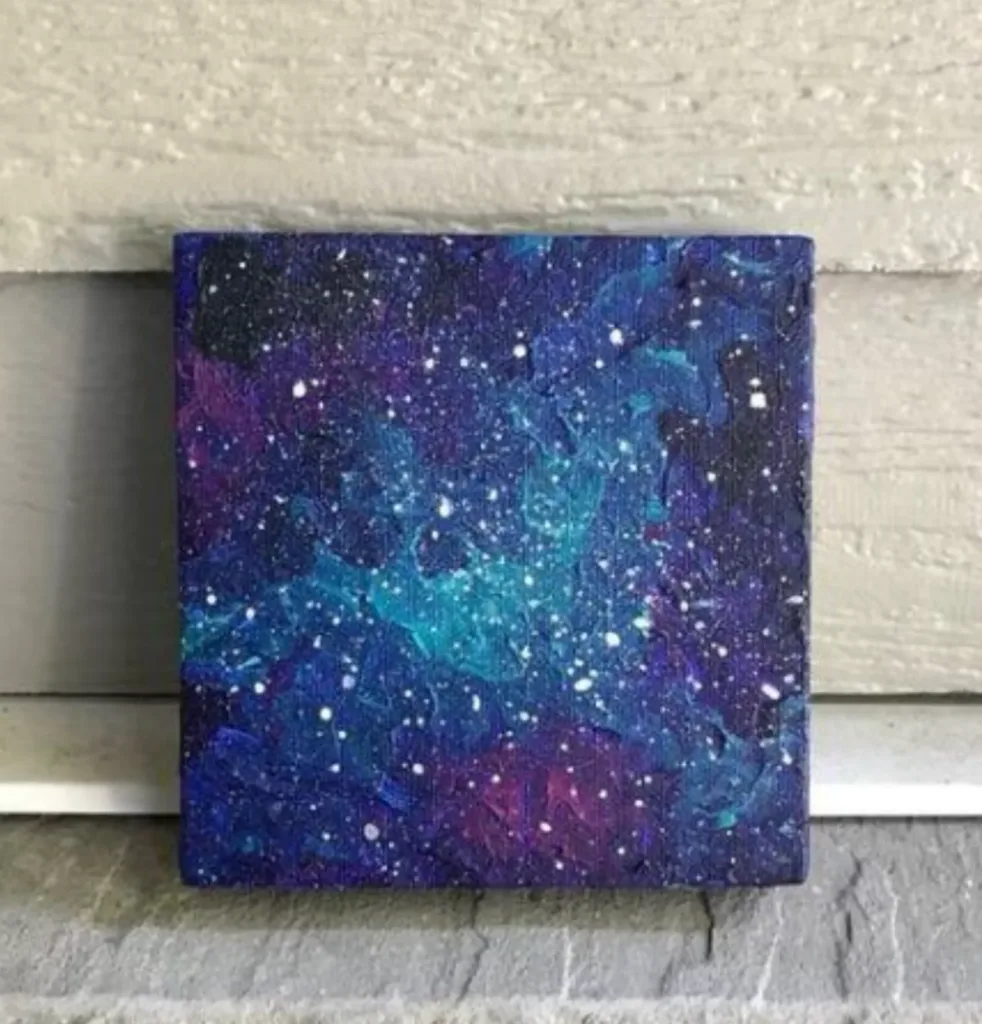 Another easy acrylic project on canvas for beginners is painting a galaxy.
It is so easy to paint a galaxy on a black canvas by blending blue, grey, white, maroon, green, and purple acrylic paints and it looks amazing.
Try painting constellation art: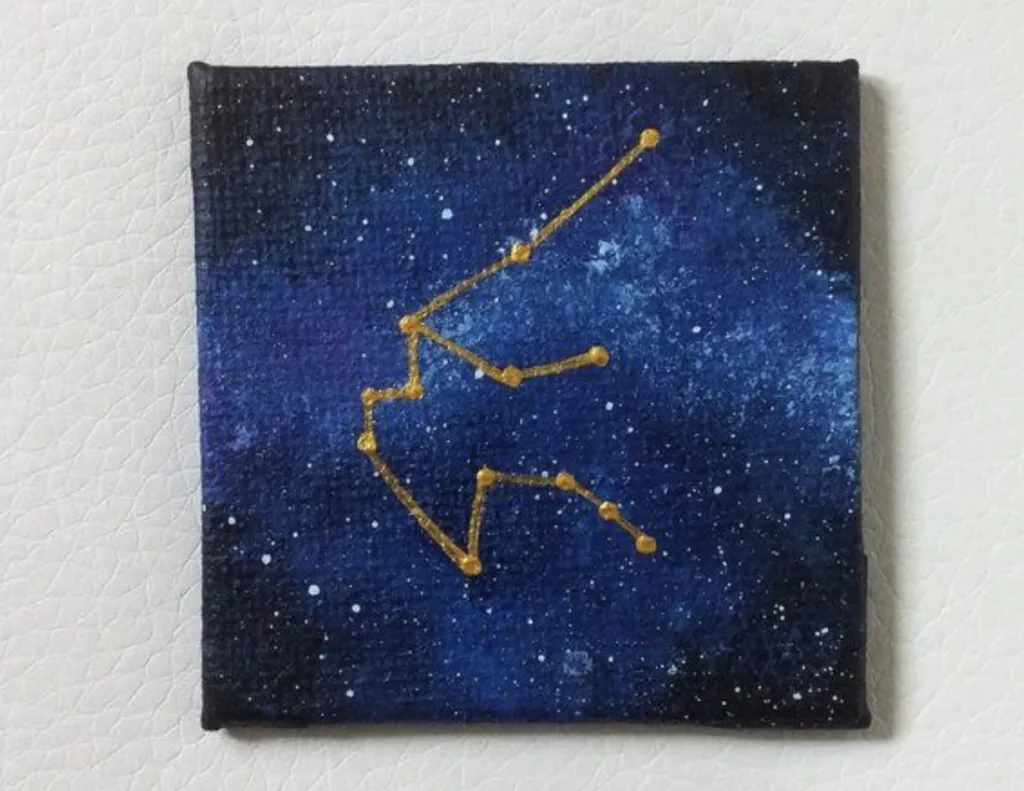 It is a simple and easy acrylic painting task for beginners, but it needs a lot of art supplies including gold markers, gold leaf, different shades of blue, and black acrylic paints.
It is a simple yet innovative-looking combination of gold, blue, black, and white.
A forest story: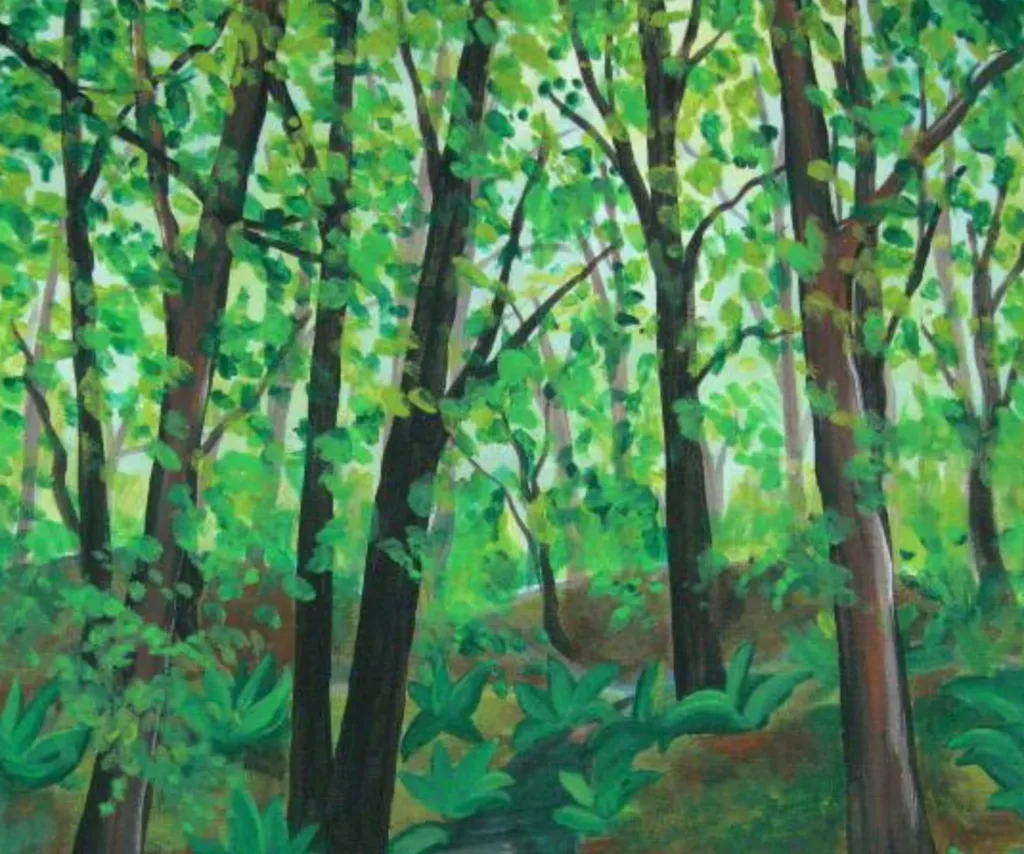 Paint a forest with all green elements and a series of trees.
Dig your mind to create acrylic shades of green and brown that a forest can have and also paint a flowing river to add more details.
Spring is everywhere: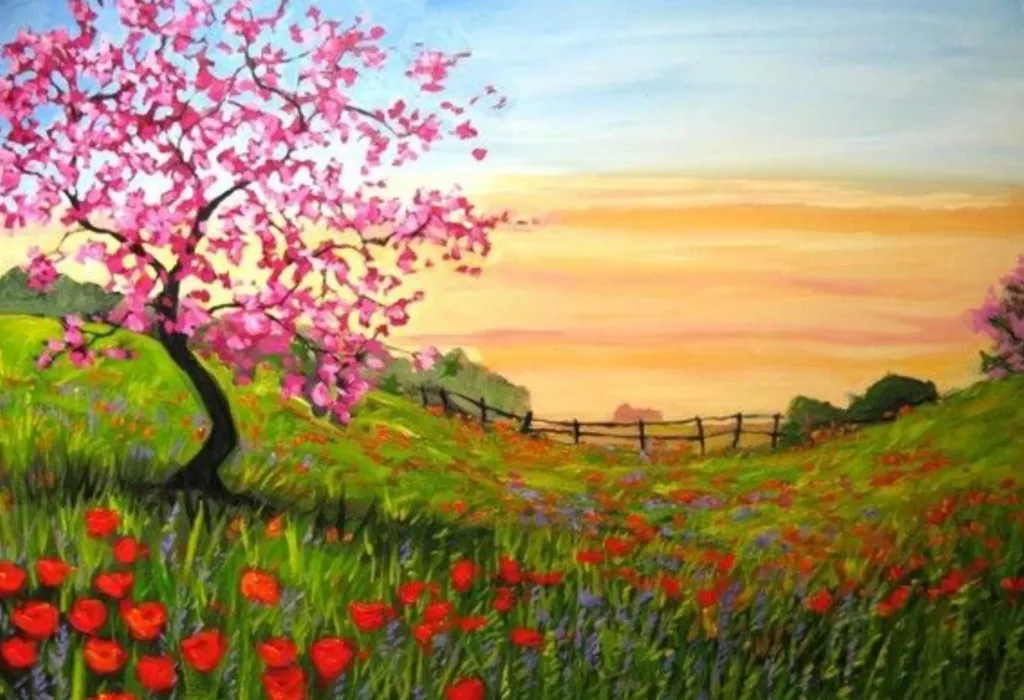 If your want to play with lots of colors at a time it's a wonderful idea to capture the beauty of spring blooms on your canvas.
You can draw spring trees with primary colors and paint a valley full of blooms to welcome spring in your life.
Try sponge painting: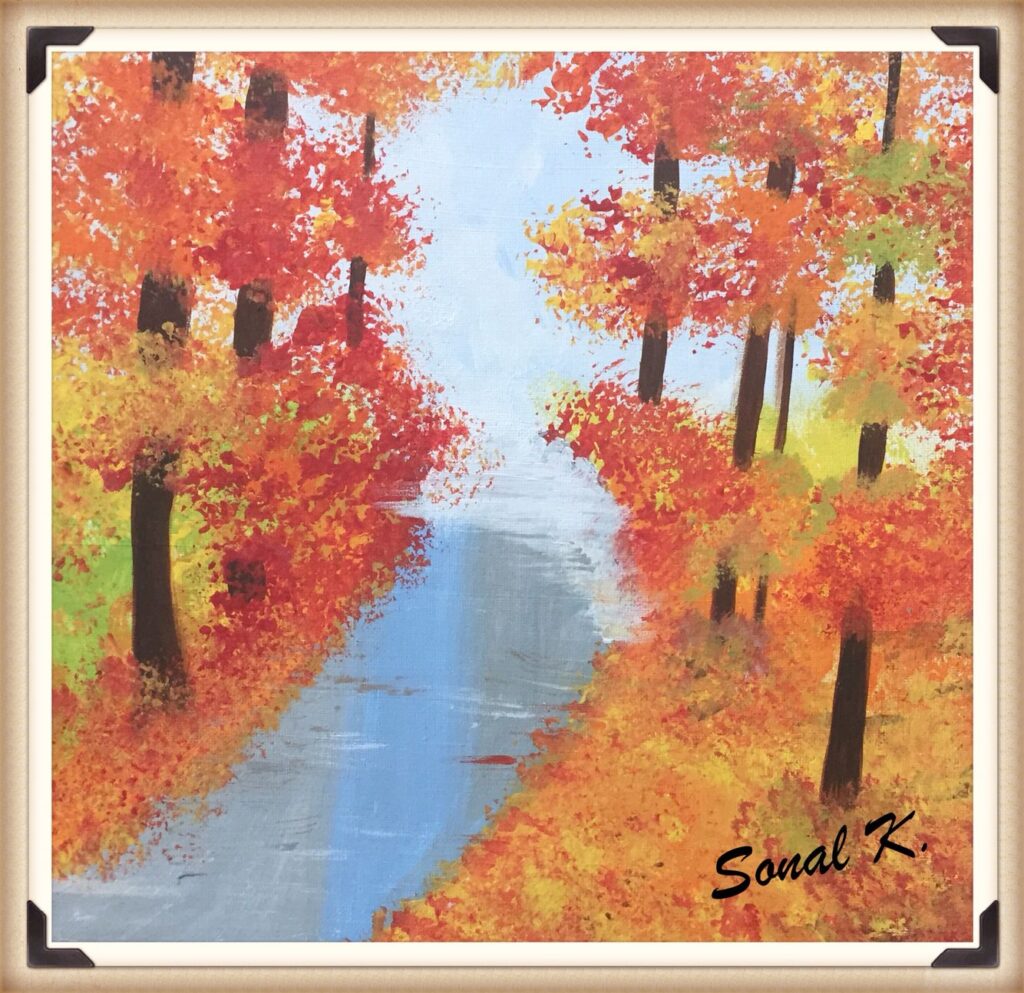 As a beginner sometimes you feel holding paintbrushes is a hectic task.
You can satisfy your artistic skills with something creative like a sponge.
Use a wet sponge to dip in acrylic paints to create your very first artistic wonder.
Paint a waterfall on your canvas: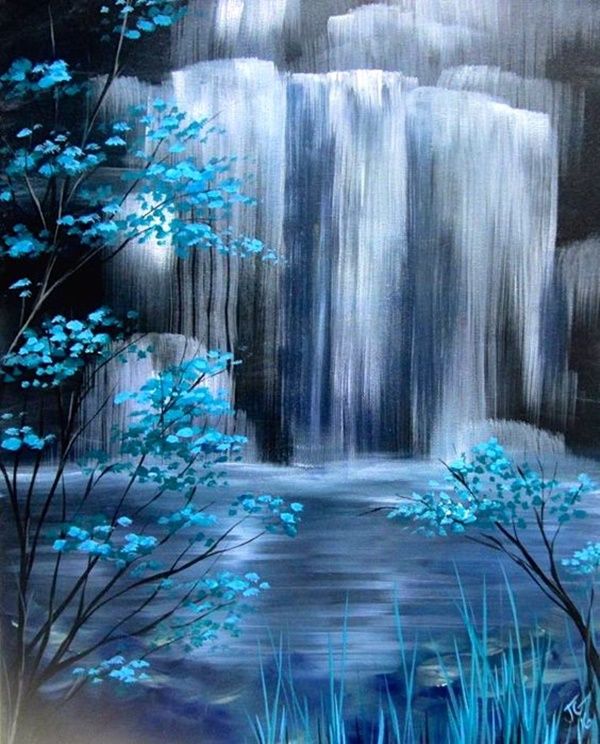 Creating a waterfall painting involves the perfect blending of white colors and their different shades as we hardly observe any other color in a waterfall.
A lot of practice provides you the right grip to paint an amazing waterfall.
Get involved with stencils: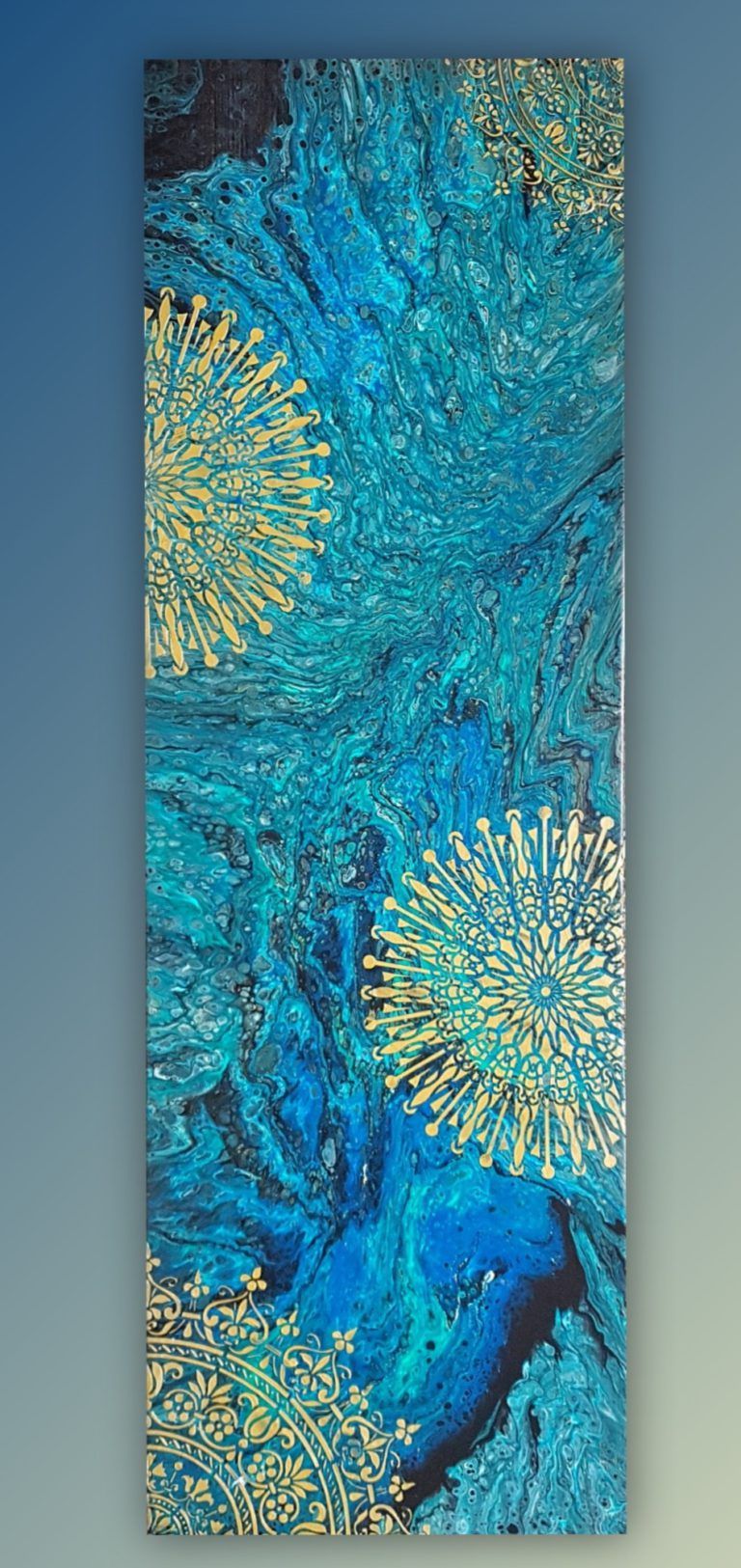 You are a beginner, but still want to inspire people with your artistic skills and make them wonder how you can create something stunning so quickly?
Try stencils to create designs and create something beautiful just like
Adopt collage style: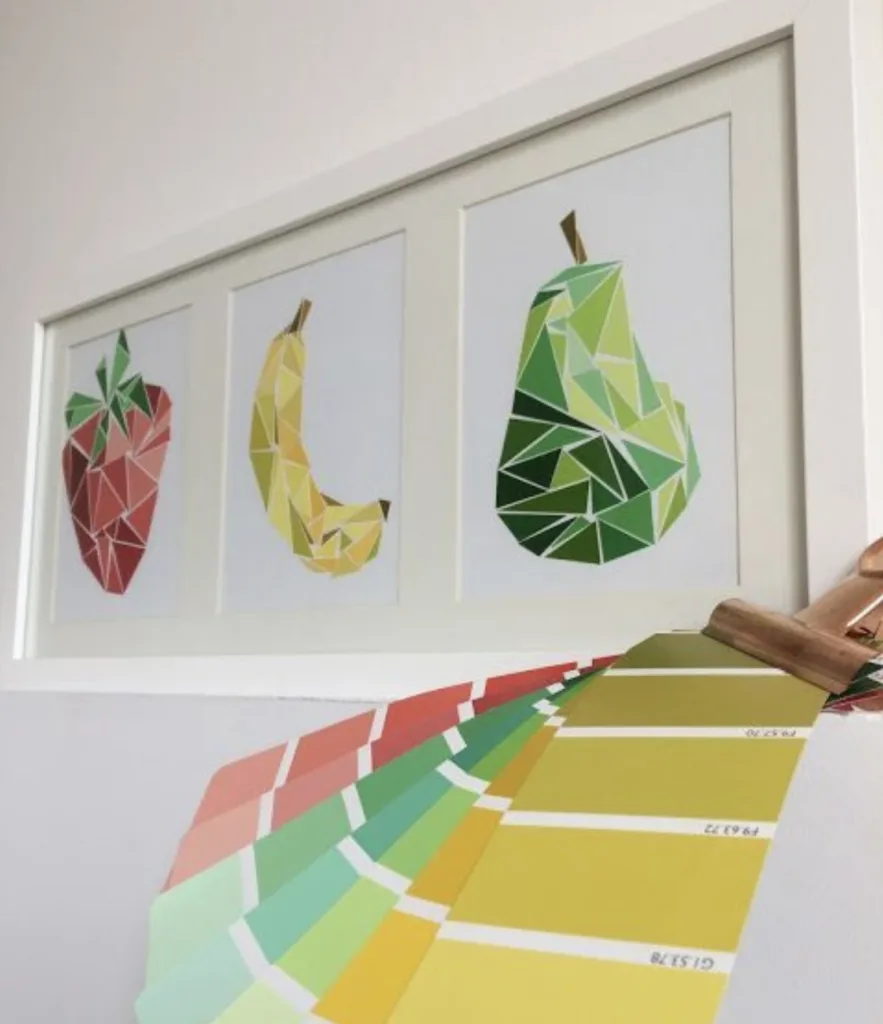 Create a collage project with different color swatches and combine a variety of shades to recreate any object.
Divided the sketch of the object into different kinds of triangles and paint these geometrical shapes with shades of colors.
Create a pinwheel style: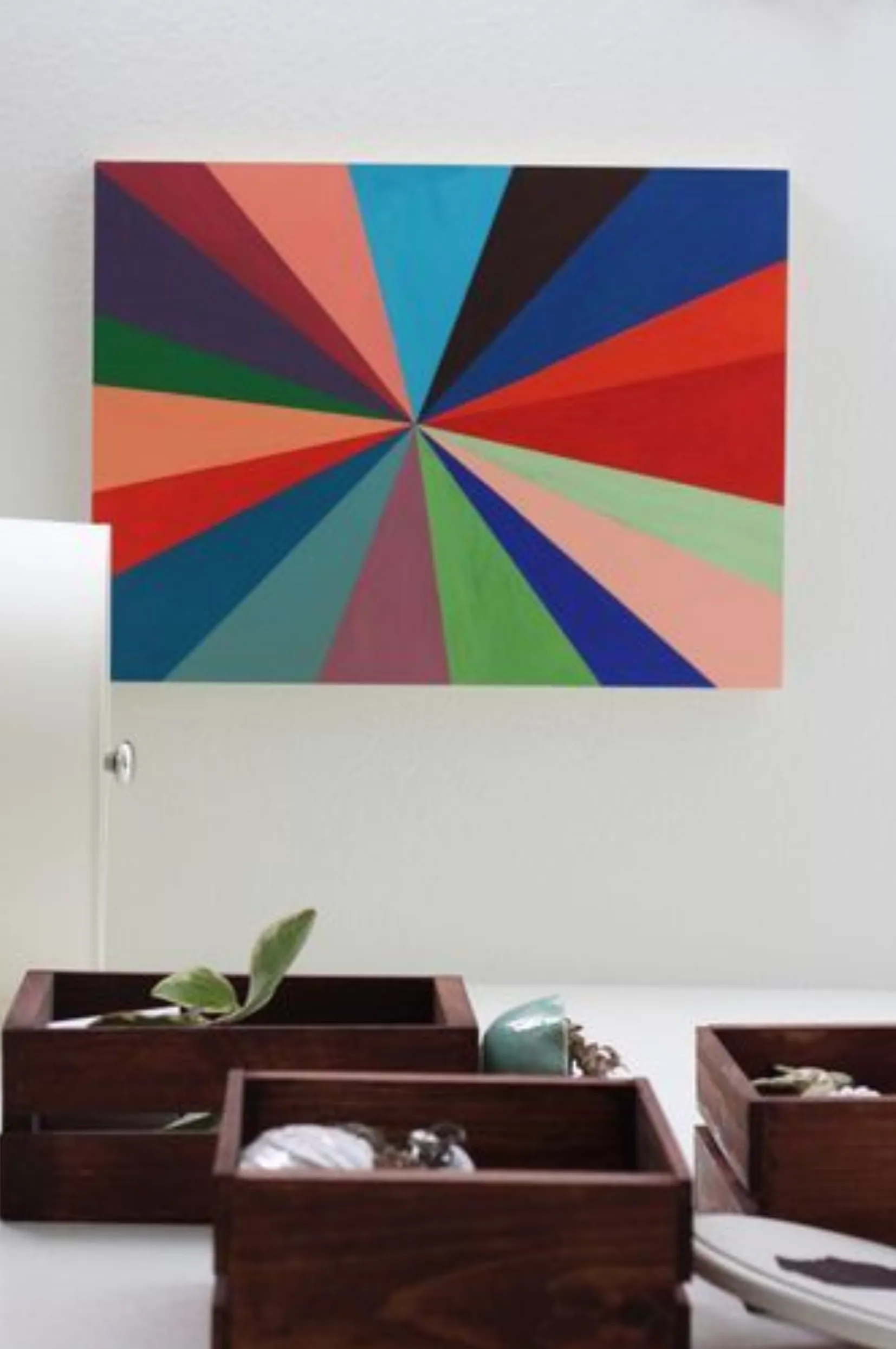 To add a bunch of colors on your blank canvas use painter's tape to create perfect geometrical shapes and color every single shape with your desired acrylic color to give it a finishing look.
Use water acrylic technique:
Water acrylic painting is the best way for beginners because it makes acrylic paints tough for drying quickly.
It gives you extra time to create your desired shape before desiccating.
Paint using the dripping technique: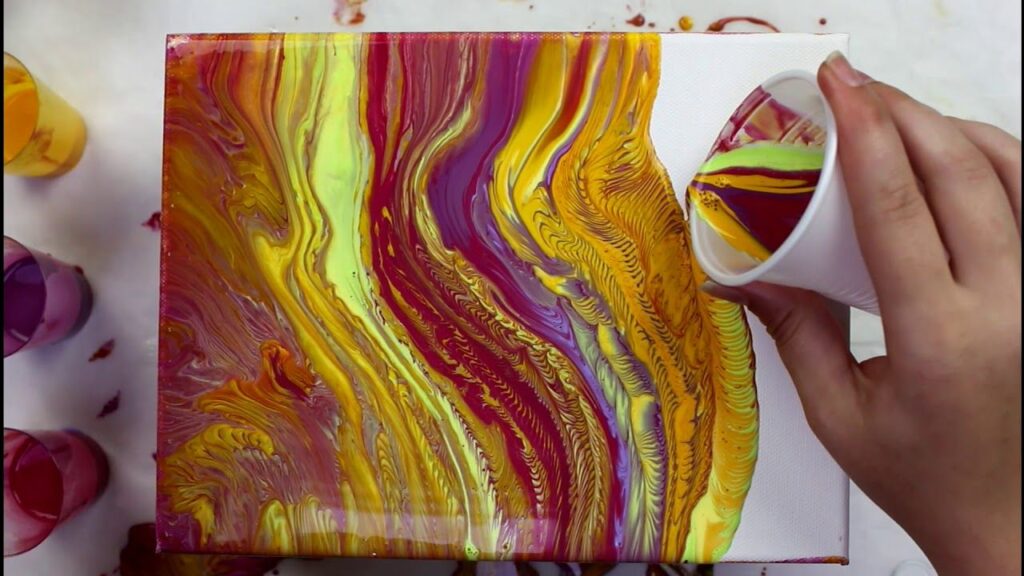 This technique is ideal to implement with a toothbrush.
You drop colors on your canvas using your thumb to achieve the natural texture of acrylic color drops.
Acrylic painting with puddle pour method: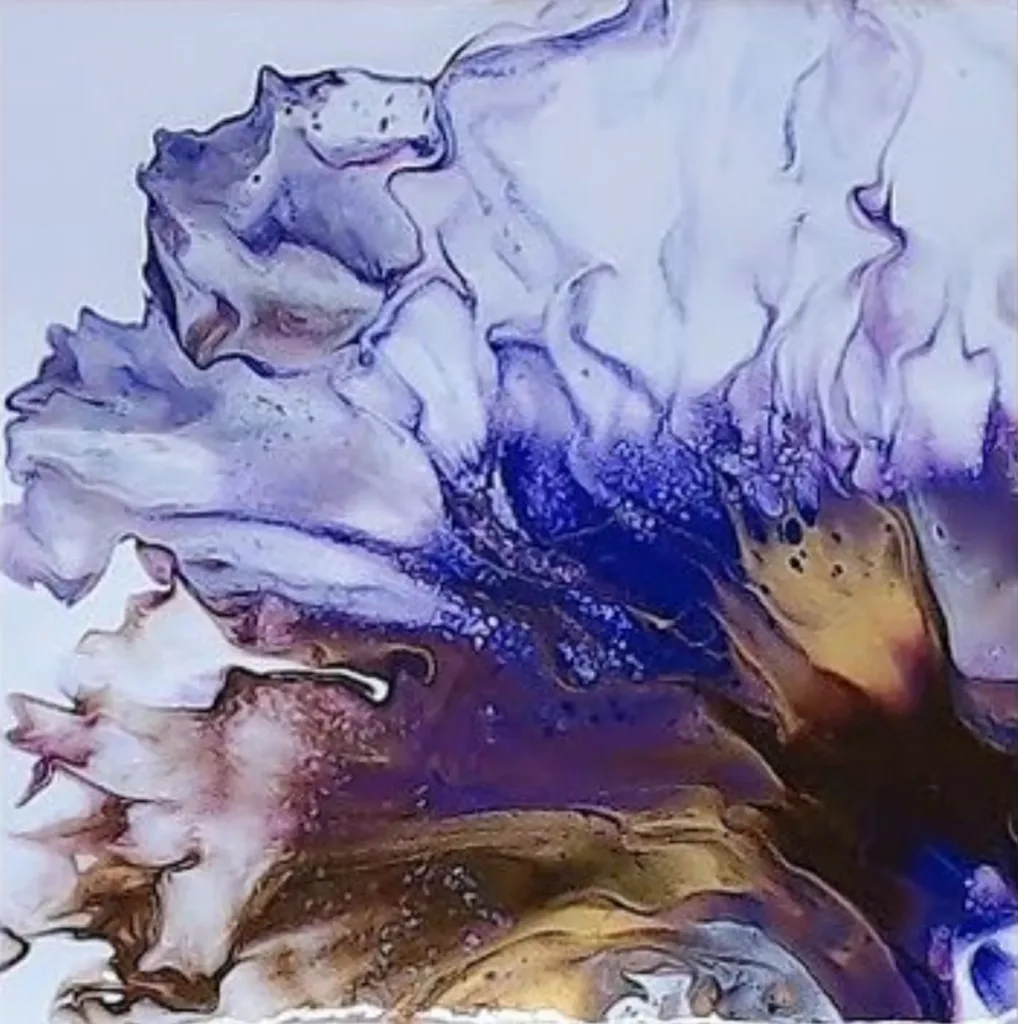 To achieve uniqueness in your abstract patterns get messy with your canvas and adopt the puddle pour technique.
Rather than pouring the colors randomly, pour its puddle on canvas and expand the pattern by pouring more color.
Try dirty pouring method: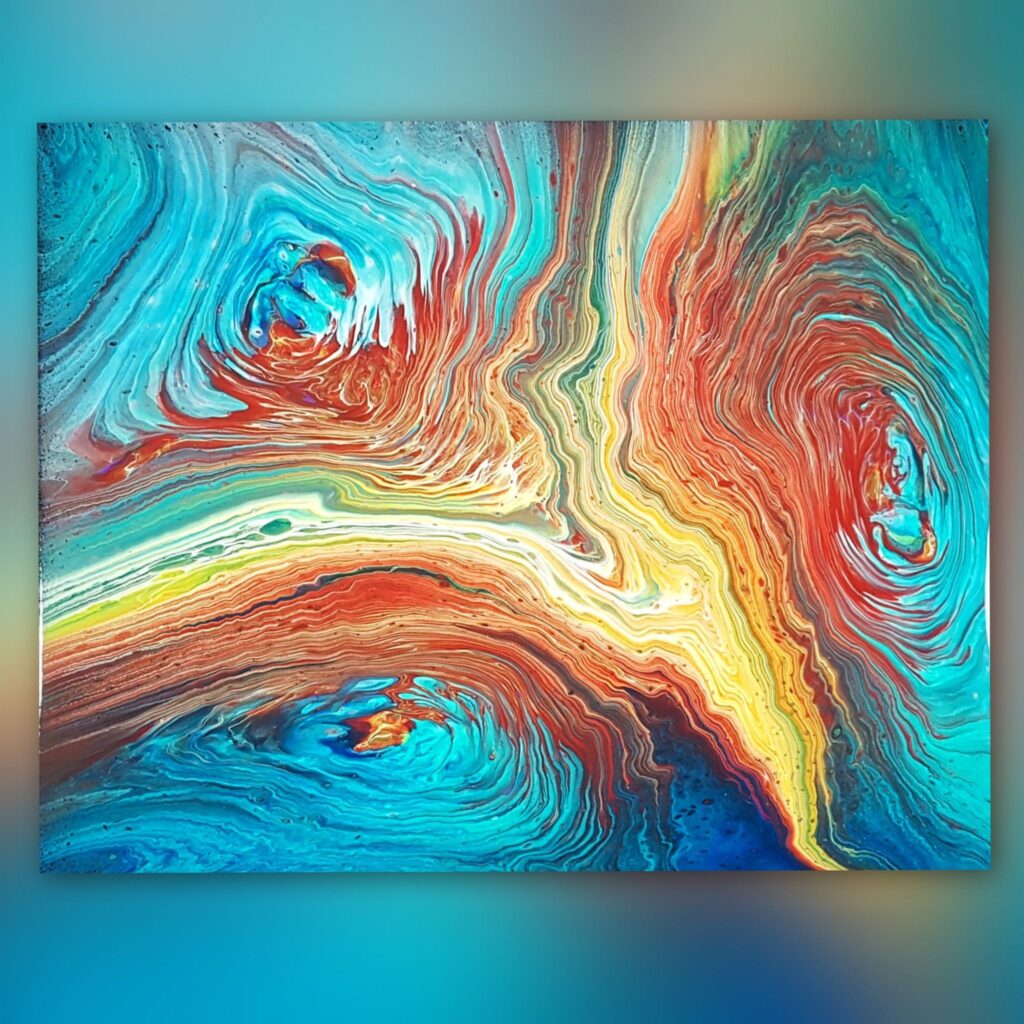 Rather than mixing required colors in separate containers pour them all in a single container.
Pour these acrylic colors onto your canvas without mixing them.
It gives you more variety of colors on your canvas to create an abstract piece of art.
Flip cup abstract art: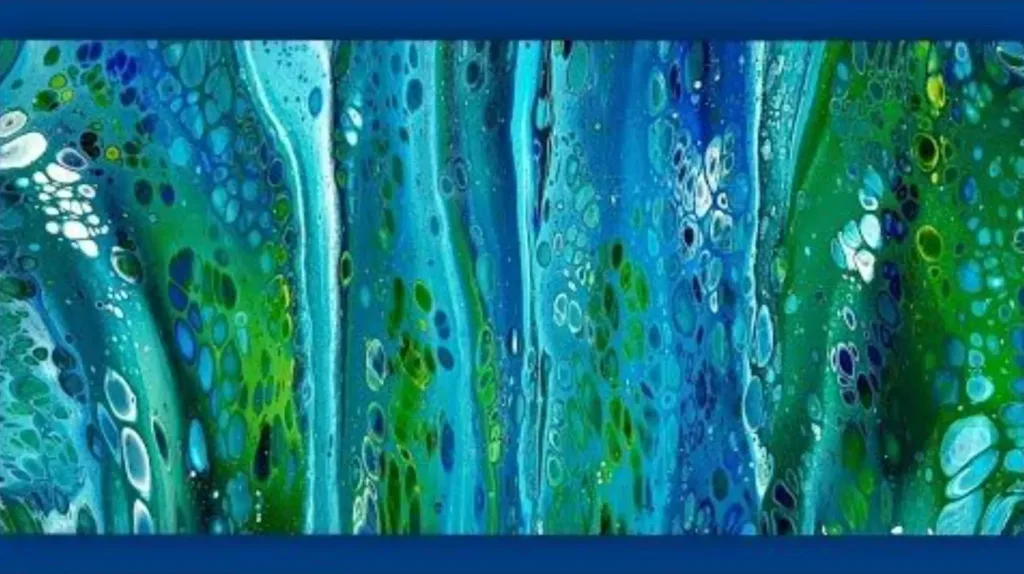 Adopt the same dirty pouring technique to have colors in a single container, rather than pouring the color on your canvas flip the container/cup quickly, and let it flipped for a few minutes.
Finally, lift the container off and let the color flow naturally on your canvas.
Use tree ring pour method: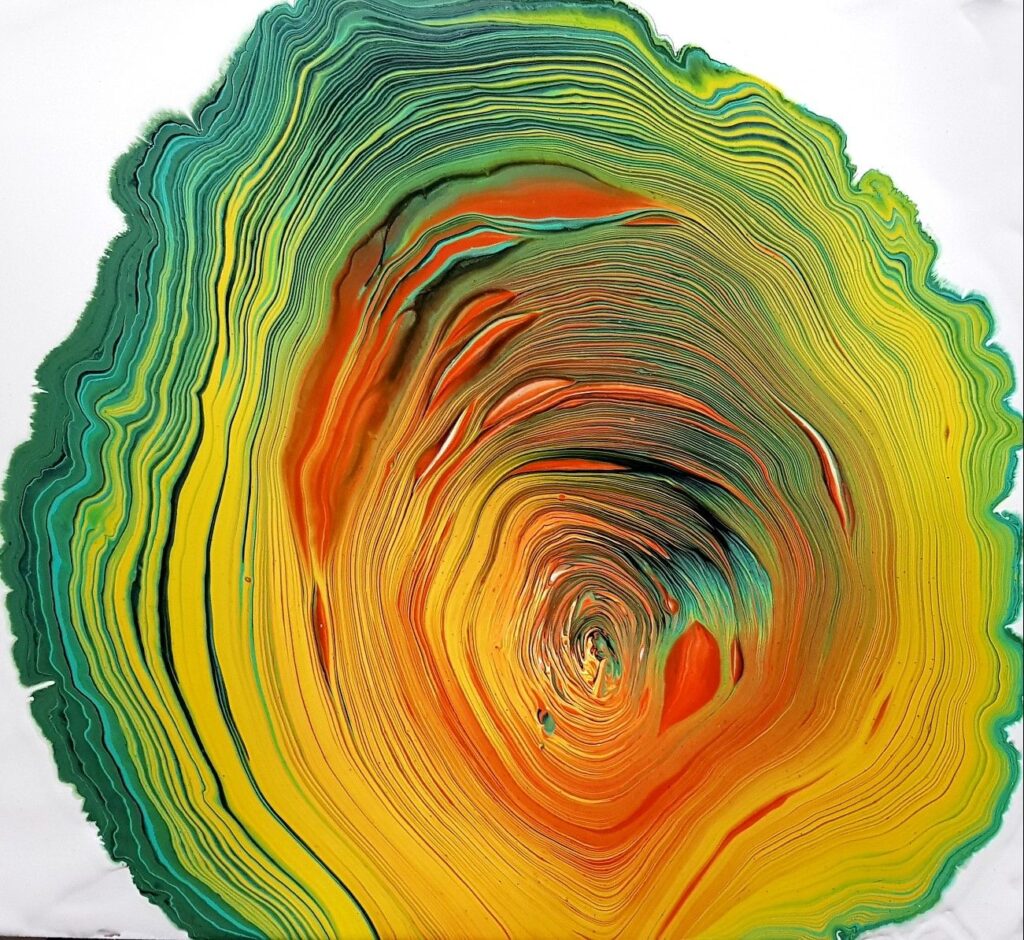 As a beginner, you can create masterpieces of abstract with these simple techniques.
Prepare your cup of colors just as you did in the dirty pouring and flip cup method and start pouring the paint in the center of the canvas by moving the cup continuously back and forth to create rings of colors on canvas.
A housewarming gift of sunflowers: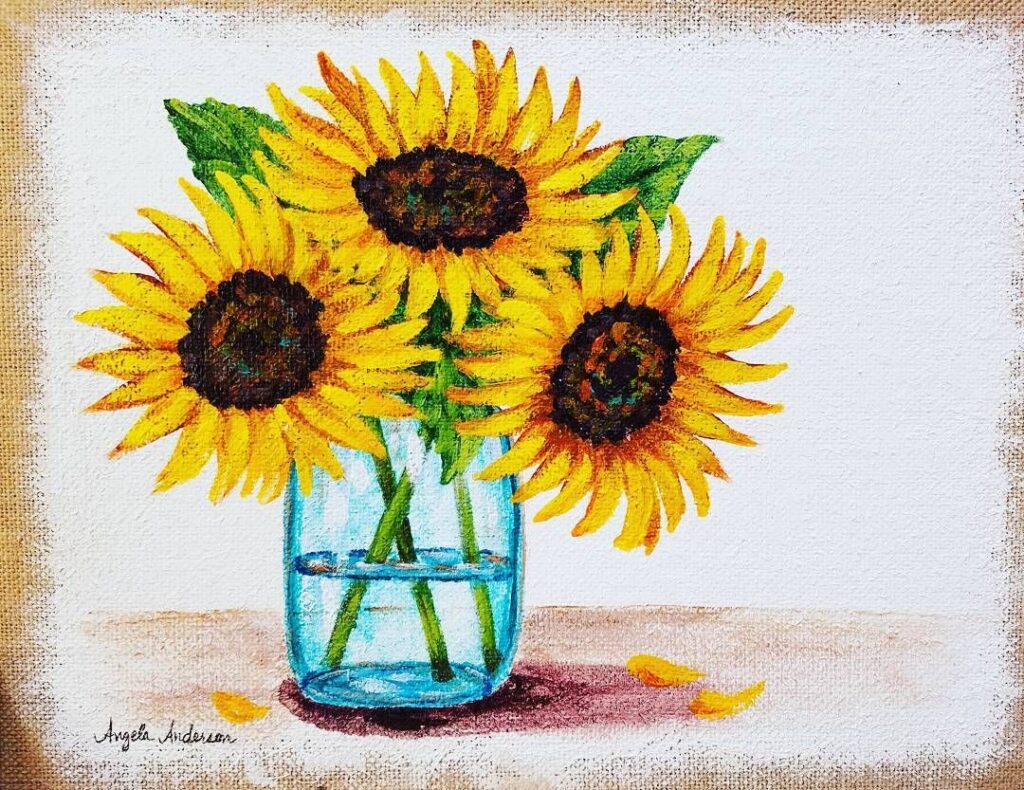 Paint some beautiful sunflowers on a blank canvas with or without a vase and make it a DIY great gift for your loved ones.
These painted bright yellow sunflowers convey your warm wishes to the people you care about.
Create rock painting: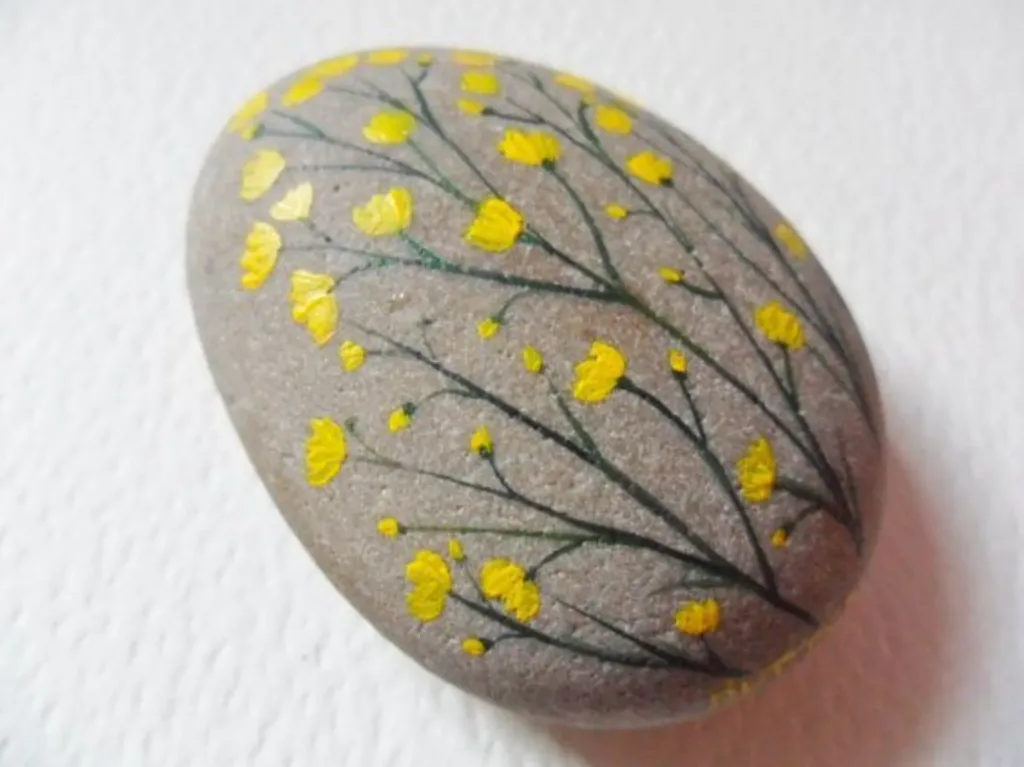 Painting rocks is a broad, nice, and basic approach.
Use small rocks as your canvas and with the help of acrylic paints use rocks to express your inner artistic skills gracefully.
Paint lavenders with cotton swabs: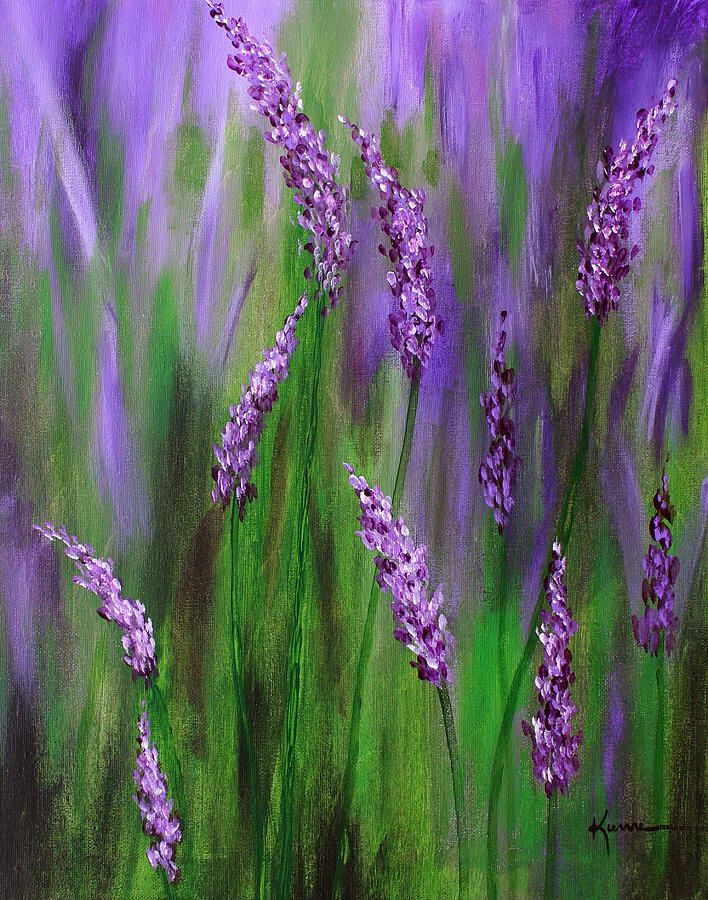 This is the best technique to paint beautiful lavenders on your canvas using cotton swabs.
This technique is easy and effective to achieve instant success in acrylic painting as a beginner.
Use acrylic paints with watercolors and oil colors: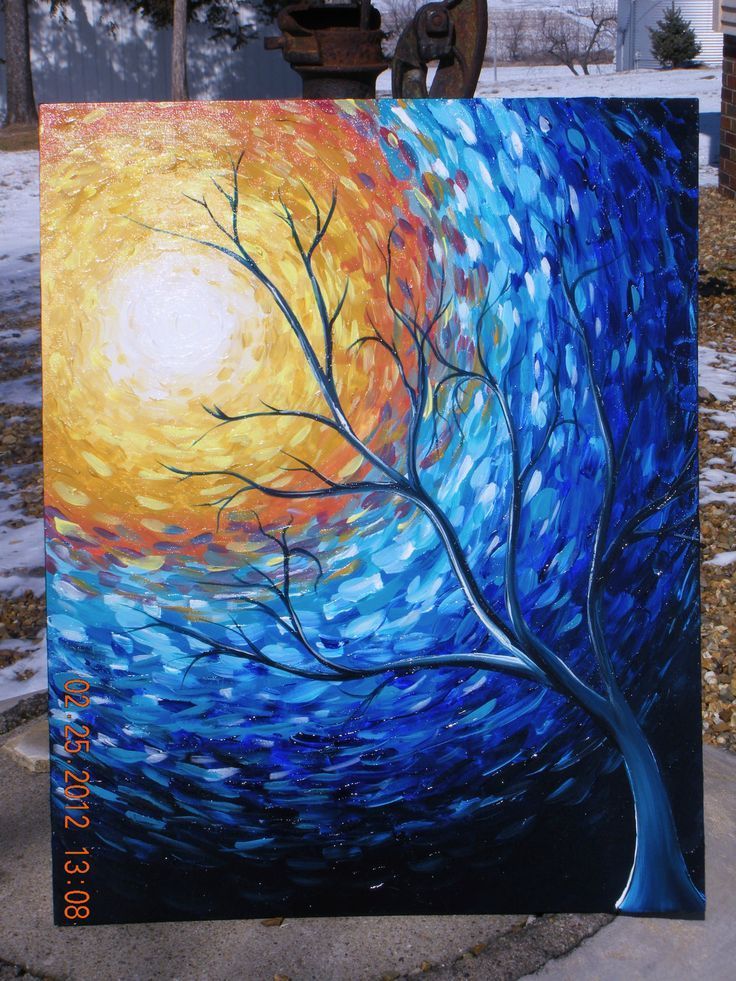 You can mix your acrylic paints with watercolors and oil paints in a specific ratio to create an imperfectly perfect blend to get the desired look.
Use plant mister spray on acrylic paint: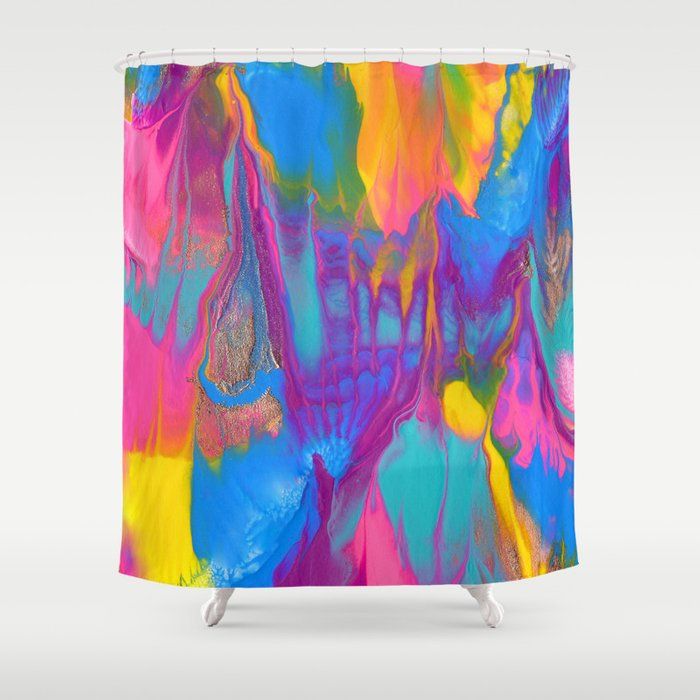 This technique helps beginners to keep acrylic paint wet for longer.
Water spray is directly used on canvas with the help of plant mister spray.
Agate and Malachite Painting Project: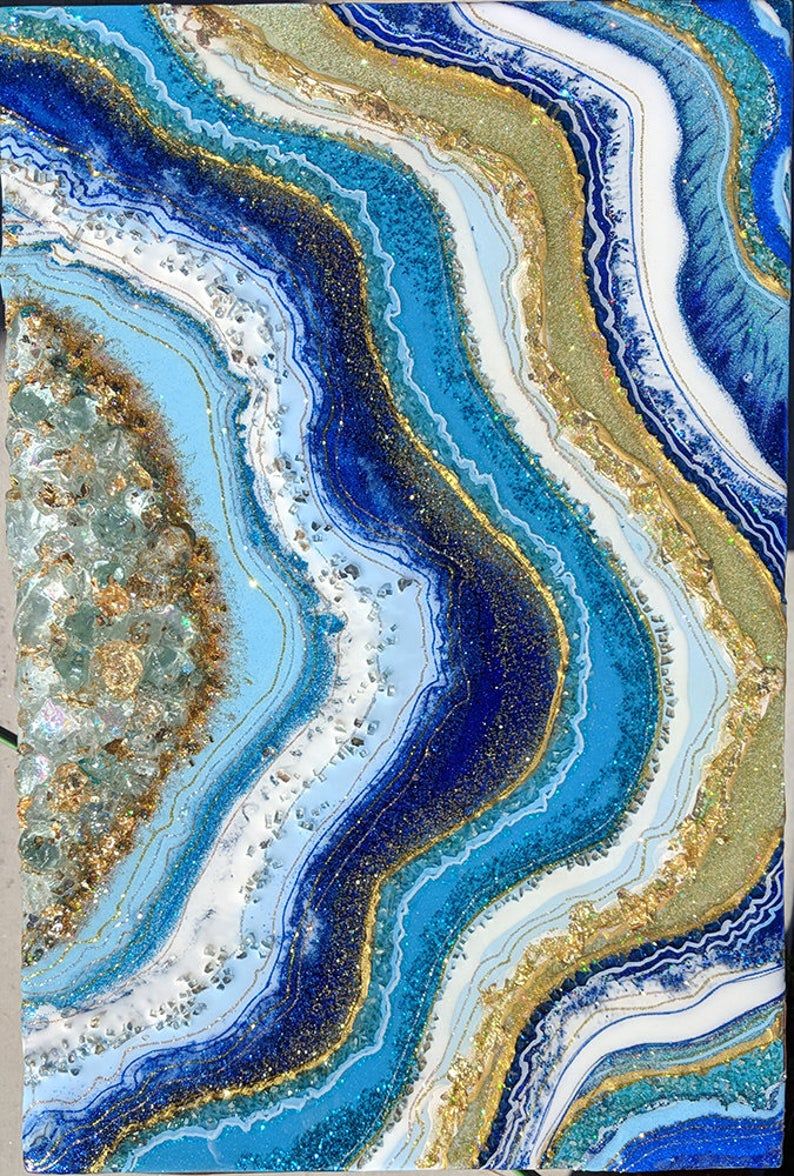 This project is only for painting lovers who love to get dirty in colors.
Create these patterns on your canvas with the help of a cardboard piece.
Build your own towers: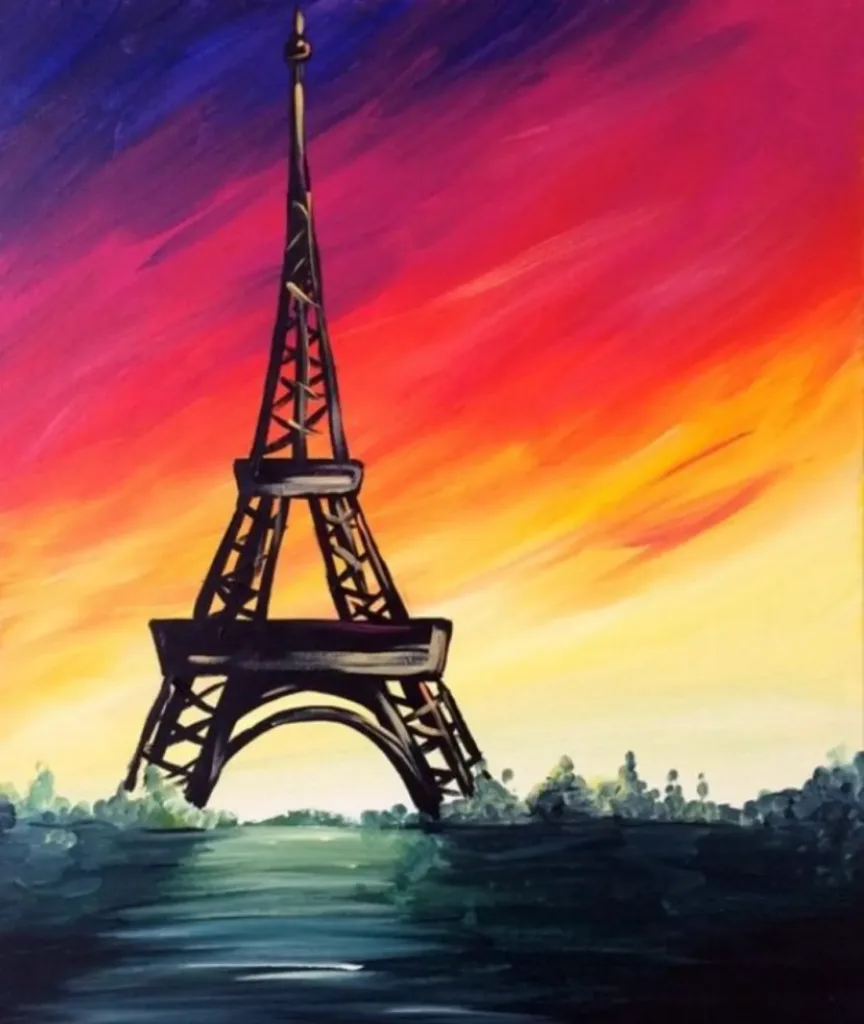 Acrylic paint allows you to create beautiful towers and awesome backgrounds.
Towers of Pisa, Eifel Tower, and London Bridge are the few options you have.
But it is not limited to these towers only; you can expand your imagination and get to the immense heights.
Beautiful flowers made of paper towels: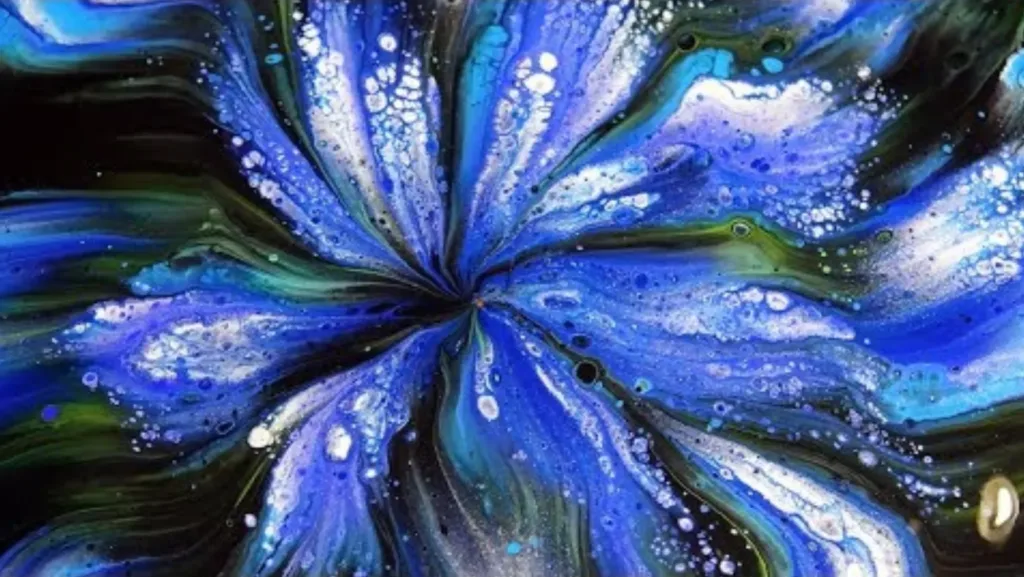 With the acrylic painting technique, you can create beautiful lilies and other flowers.
The best part is that you don't need to have much to get such a beautiful design done.
It only requires pain, your skill, and the paper towel.
Use of acrylic pour technique: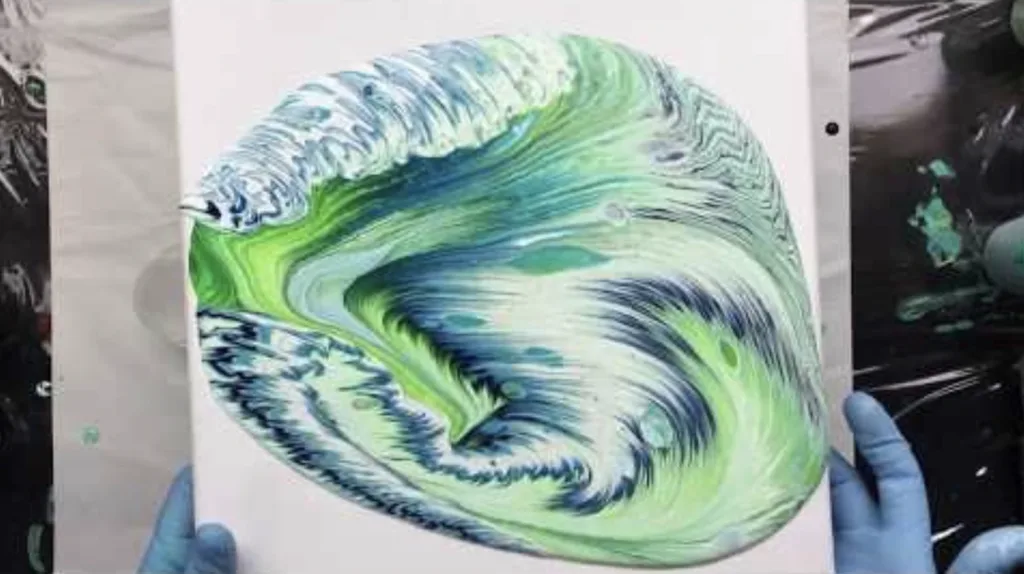 Do you want to get deeper with the image you create?
You can utilize the acrylic pour technique to get such sophistication in design.
But you'll have to be an expert to get it right.
Kaleidoscopes can be fun: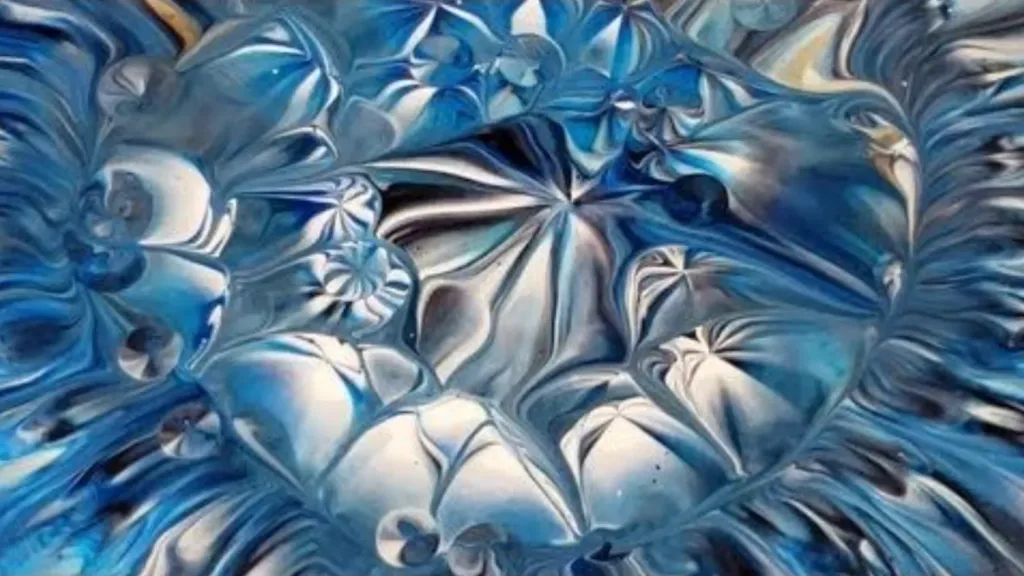 You can create your own kaleidoscopes with the acrylic pour technique.
Choose beautiful color combinations and create as many paintings as you want.
Create your own flower garden: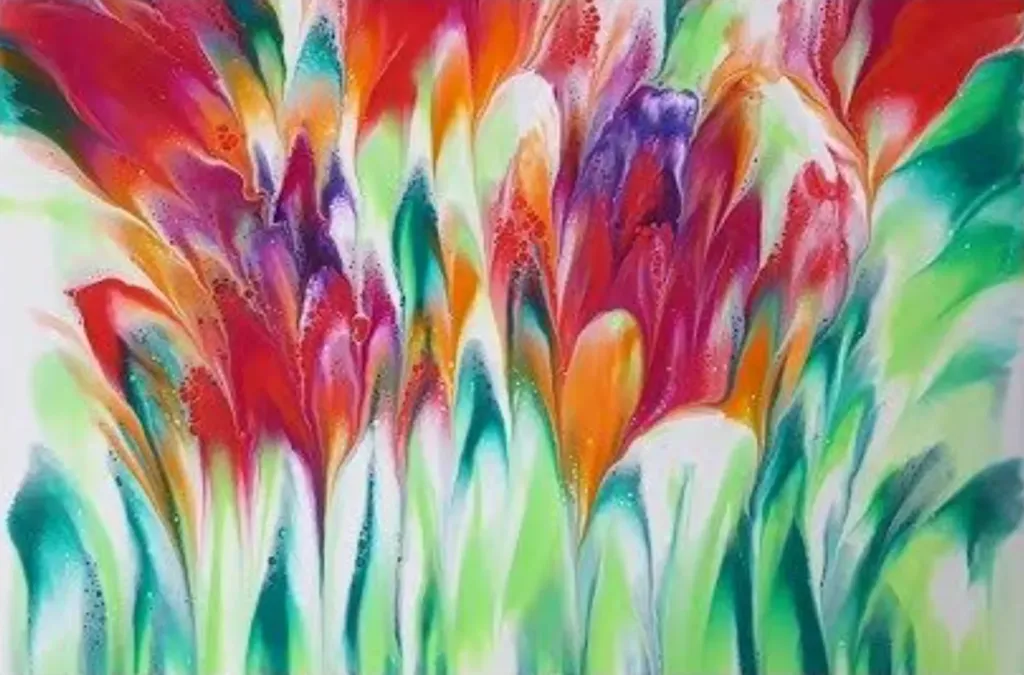 Flowers are no doubt beautiful.
But what about the garden painting?
Do you love this idea?
You can paint your own flower garden with bright colors and amazing pour technique.
Autumn painting: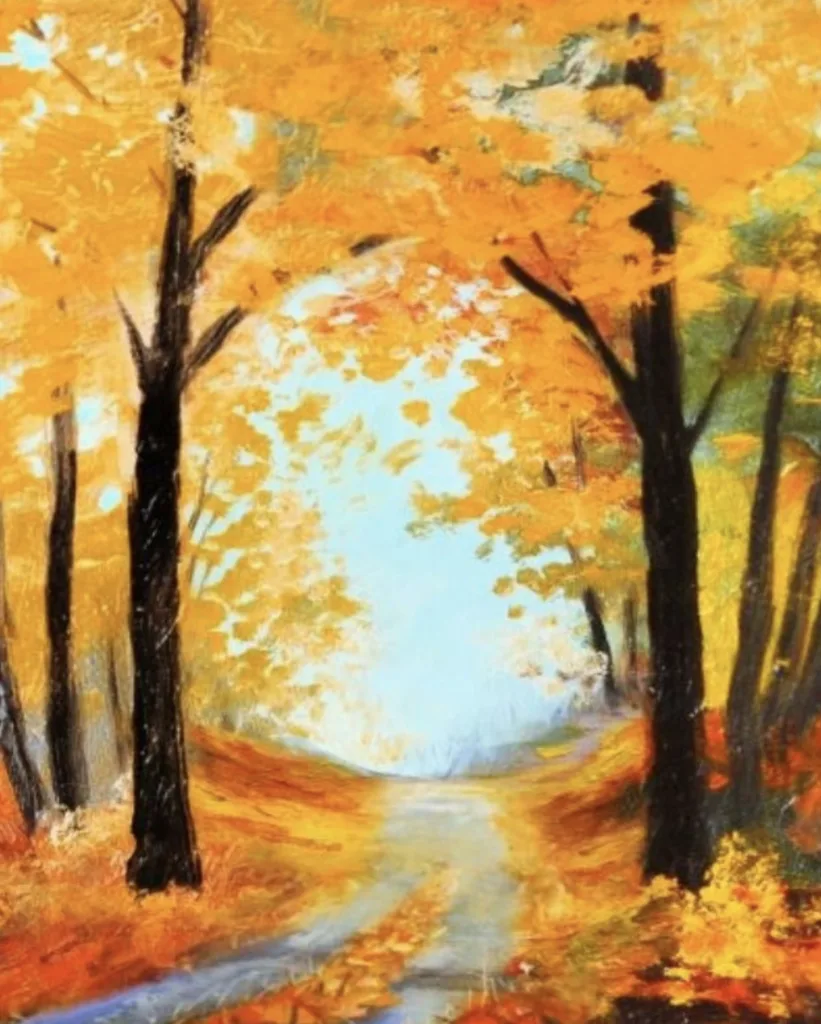 Have you tried creating the autumn season with your acrylic skills?
If not then try it now, as it can be one of the masterpieces that you have always been trying to create.
The landscape view will refresh you every time you'll look into it.
Cloudy landscape: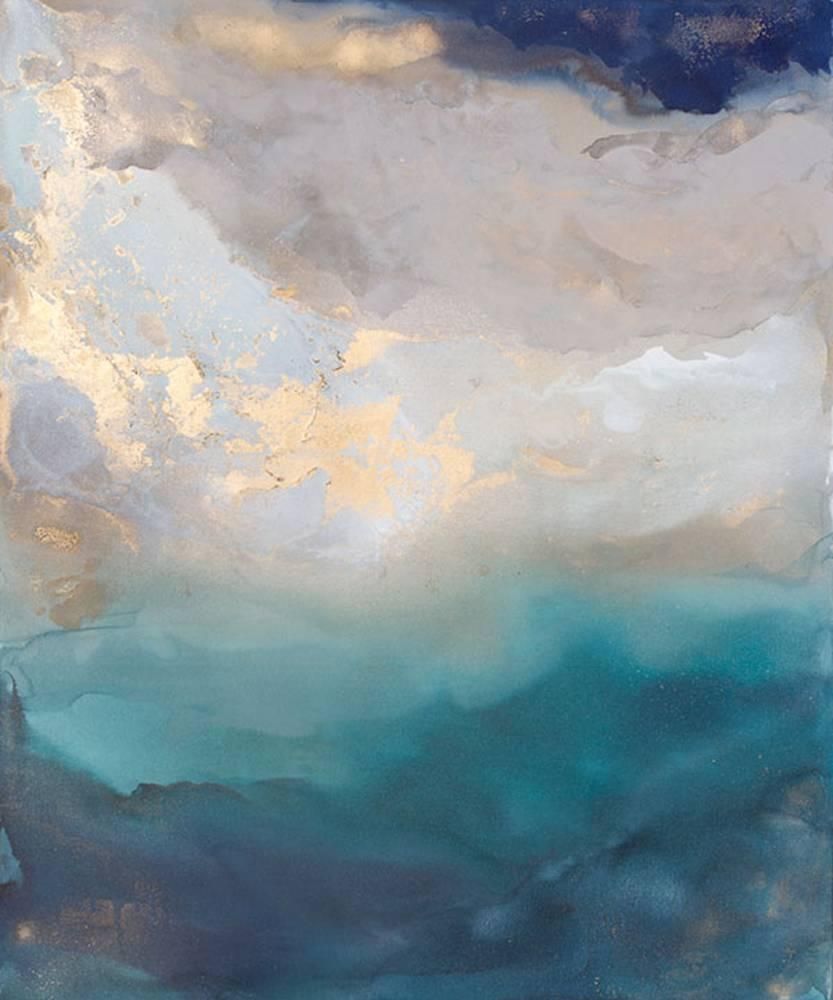 Clouds in beautiful scenery are what we all love and always draw.
But have you tried it with the acrylic painting style?
Get inspiration from the natural cloudy landscape to create your own.
Vase and flowers: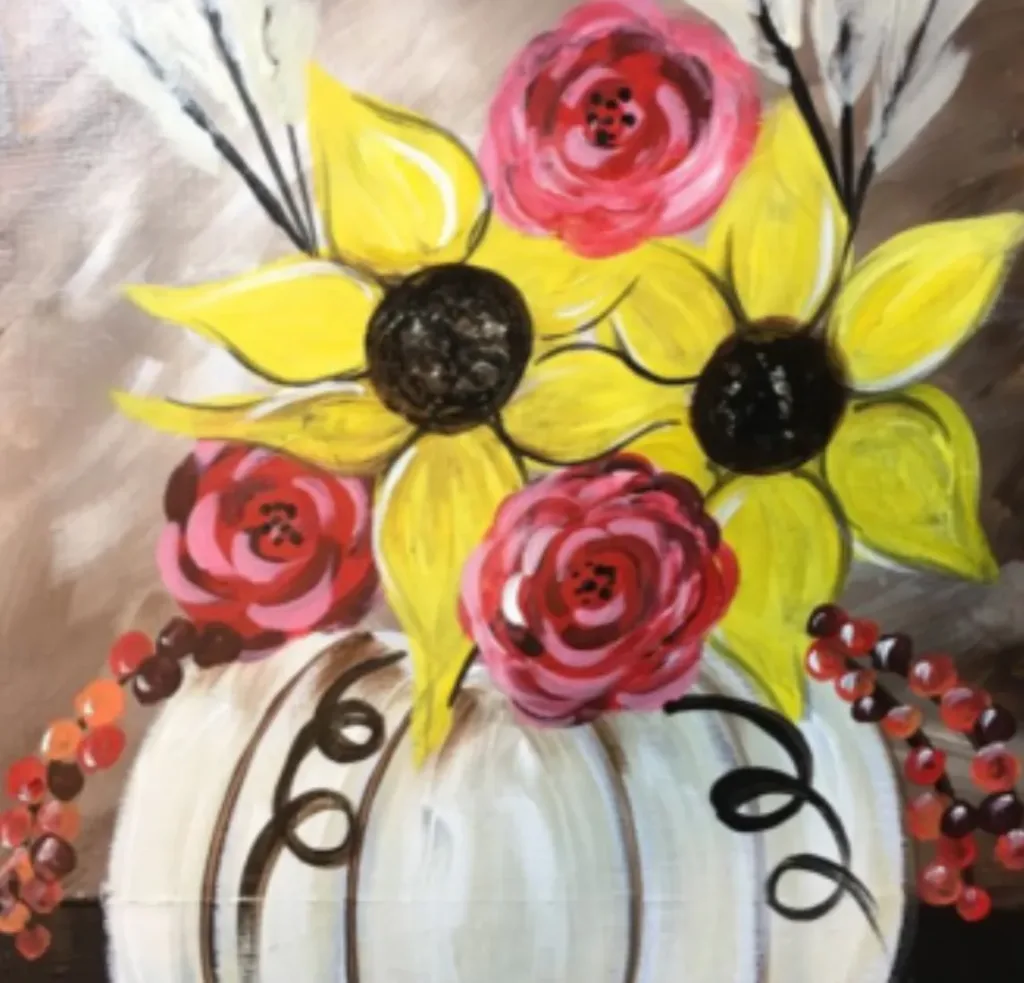 As a beginner in the acrylic painting style, you don't have to limit your imagination.
You can create a beautiful vase using the creativity and skill you possess and enjoy the freshness that comes along.
Is a giraffe your favorite animal?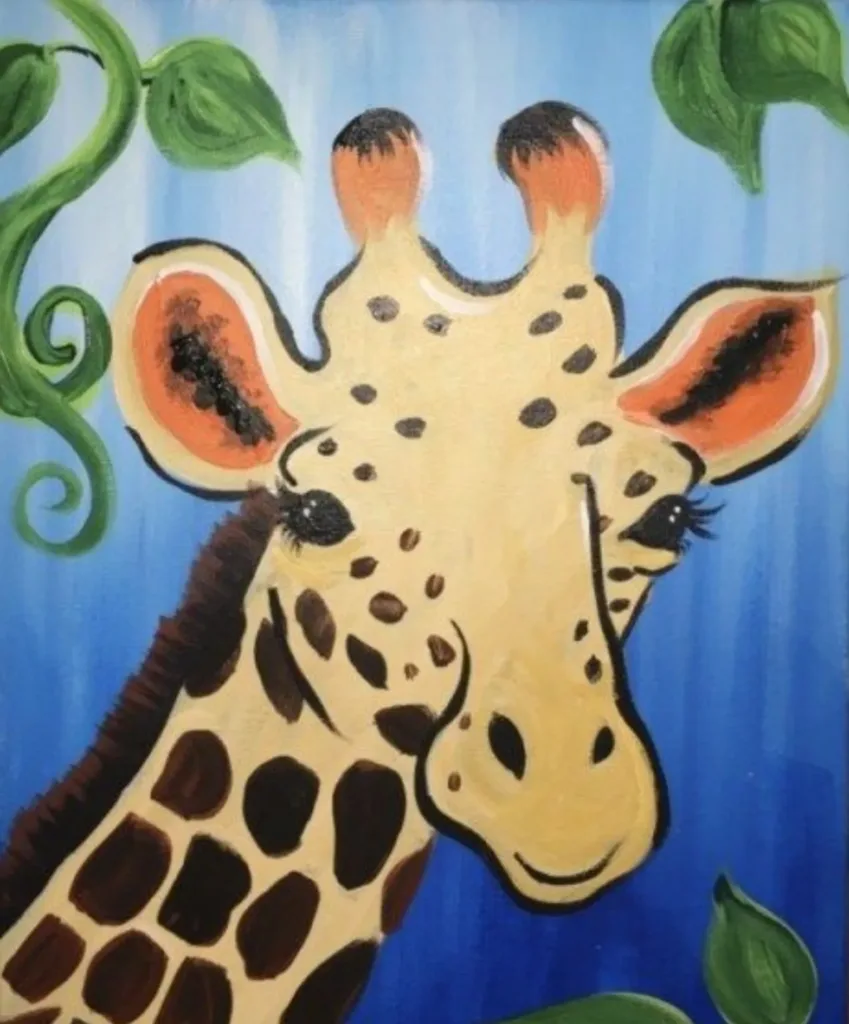 If yes, you might be facing a bit of difficulty in creating the exact shape and form of this beautiful animal.
However, you can definitely get a perfect one with a bit of practice and the use of acrylic painting techniques.
Eagles on the branch: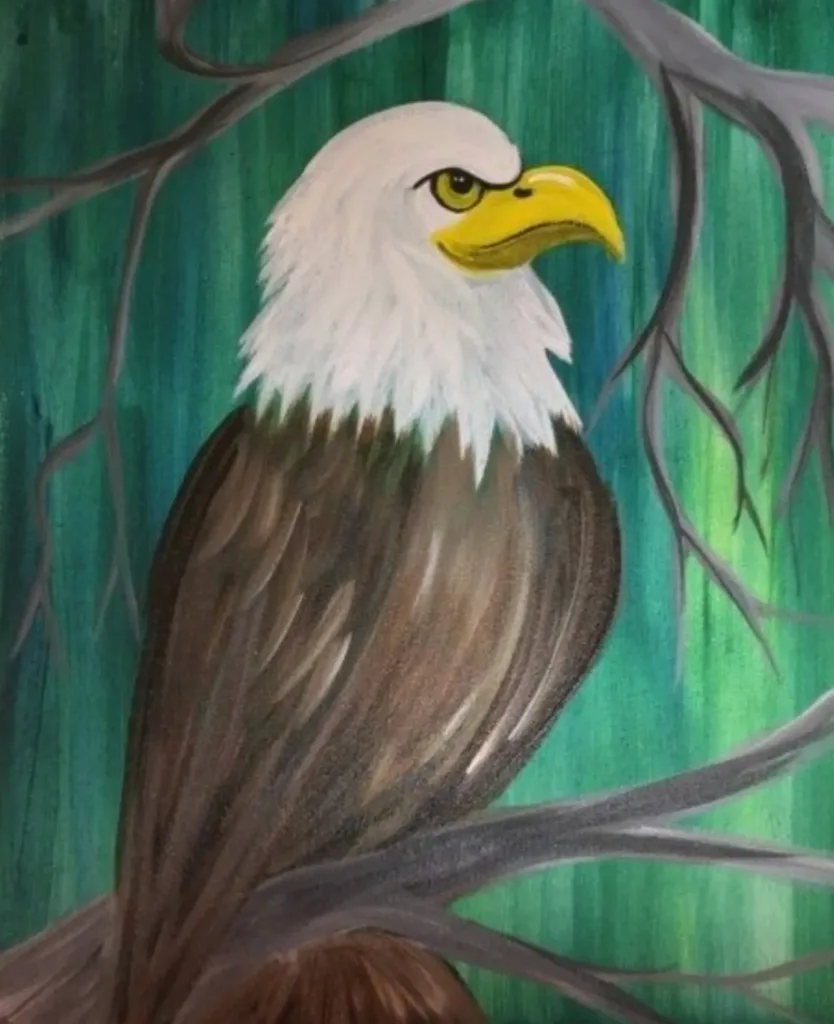 Although the majority of the color you'll have to put in the eagles is brown.
But the shape and the stroke beauty required would be tremendous.
So you must be an expert before you start this painting style.
Peacocks are multi-colored: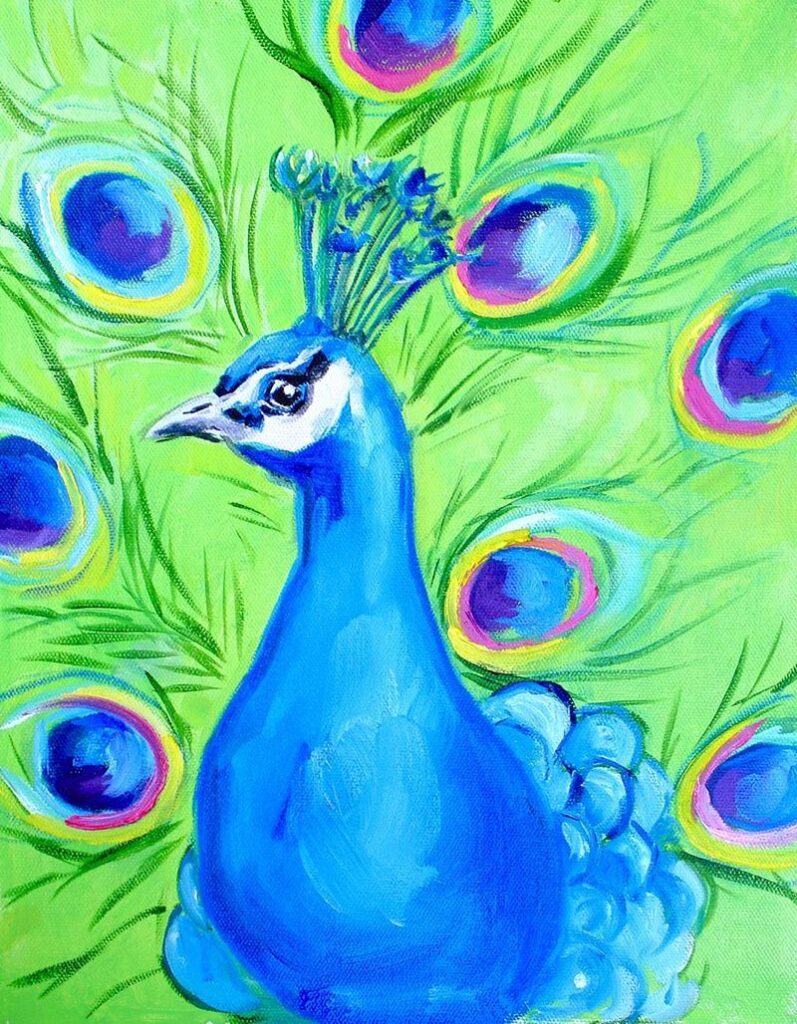 Peacock is one of the beautiful birds is always been an attraction for painters.
You can make it in the acrylic style too.
Doesn't have an idea where to start?
Follow a tutorial and you'll get the main lead.
Shadow painting: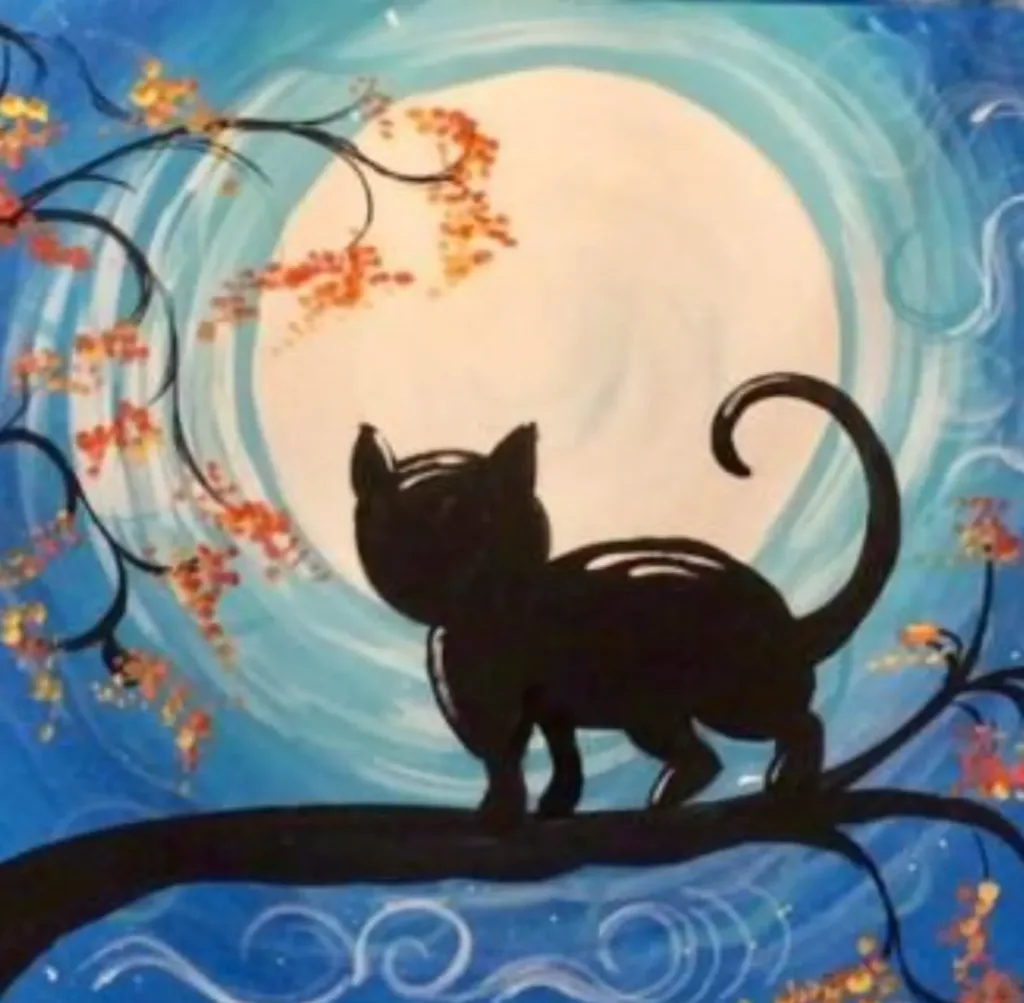 Even as an absolute beginner, you can get your hands on shadow painting.
Creating sceneries and animals would be a great thing to start with.
Do you have anything specific in mind?
Orca Whale out of the water: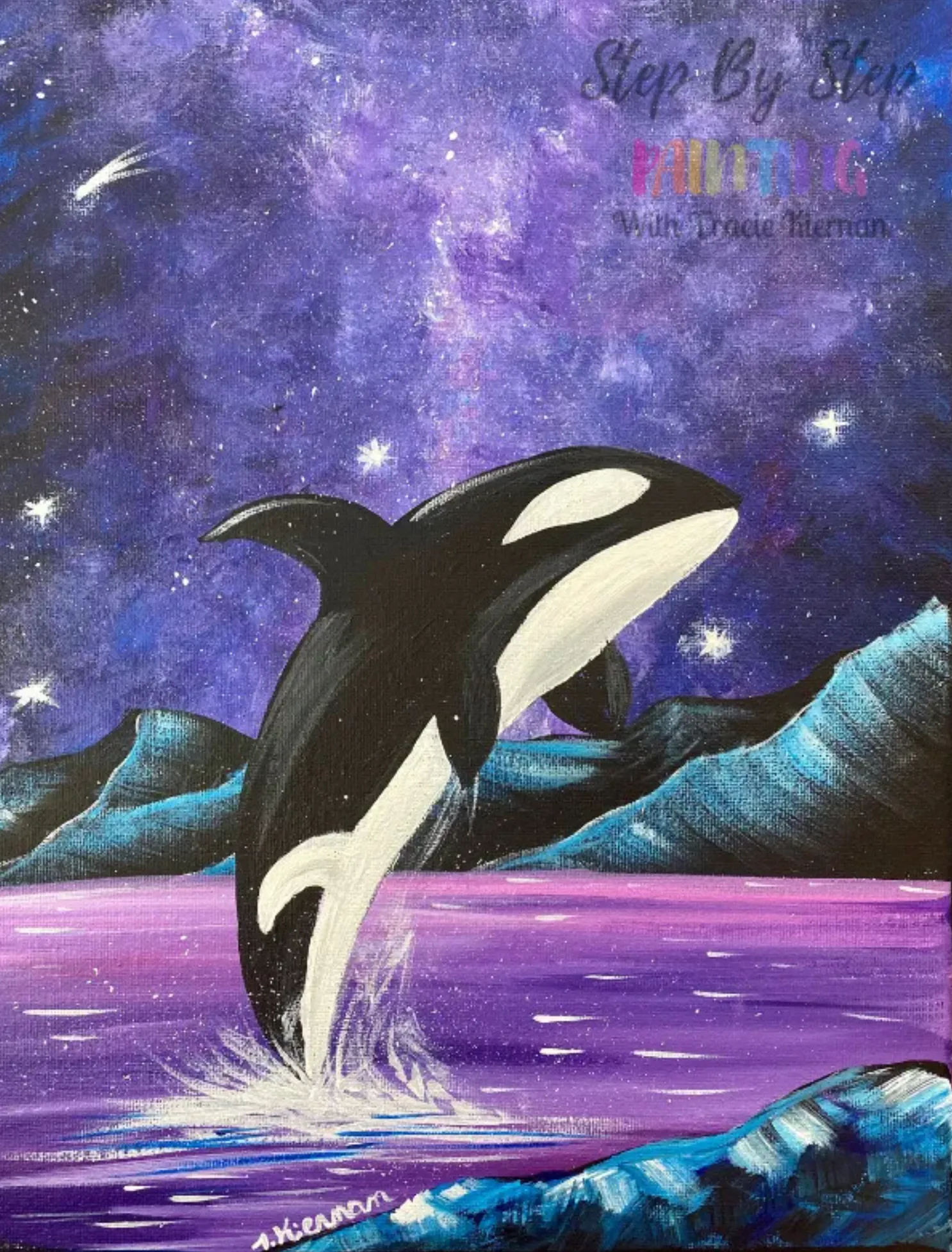 Orca Whale out of the water seems difficult to paint.
But you don't have to get into it half-handed.
Learn the skill and you'll be able to create something great.
Wish you a Merry Christmas: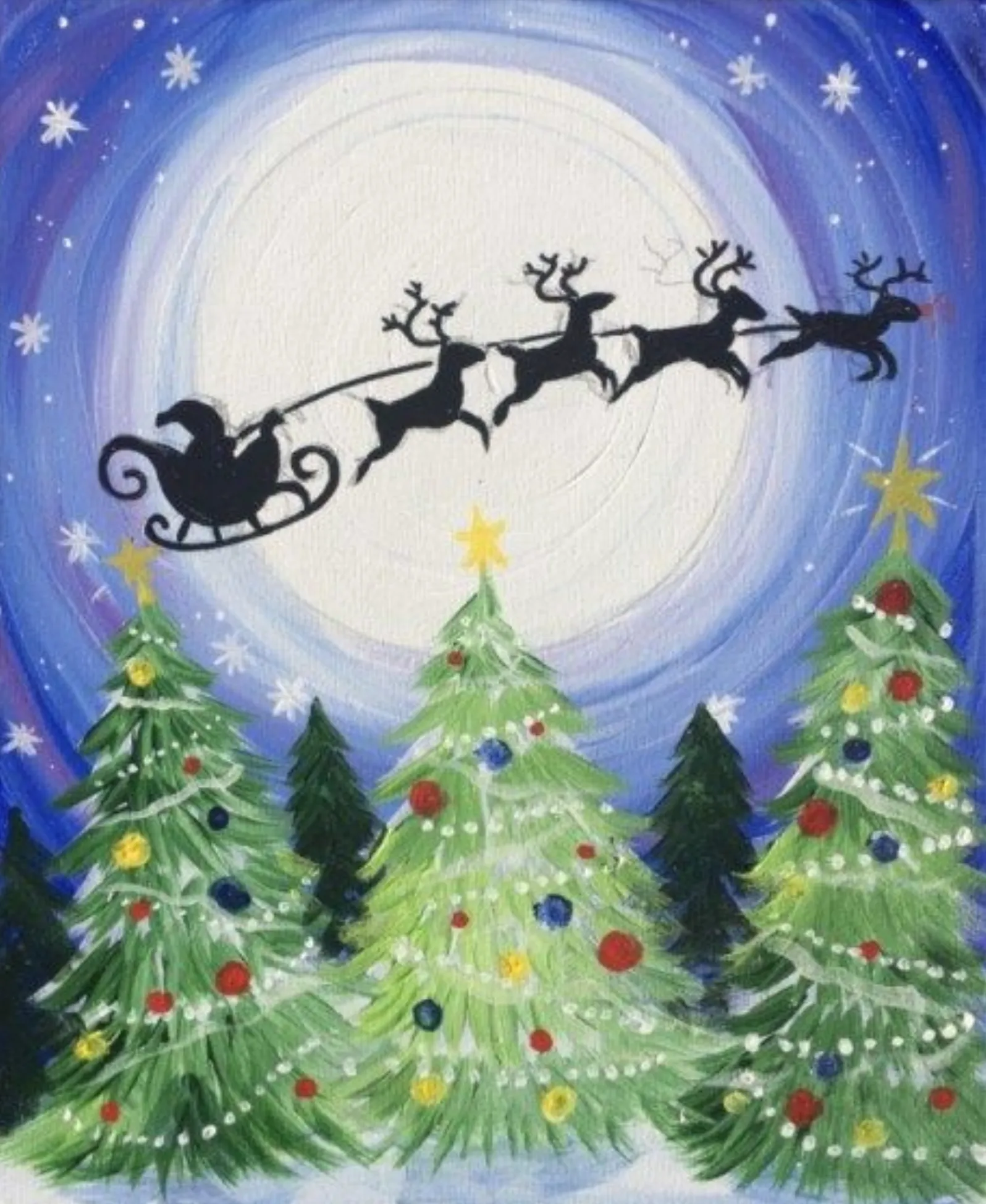 Interested in creating the Merry Christmas painting?
You can get the complete guide for creating the deer and the cart using the acrylic painting technique.
Koi Fish: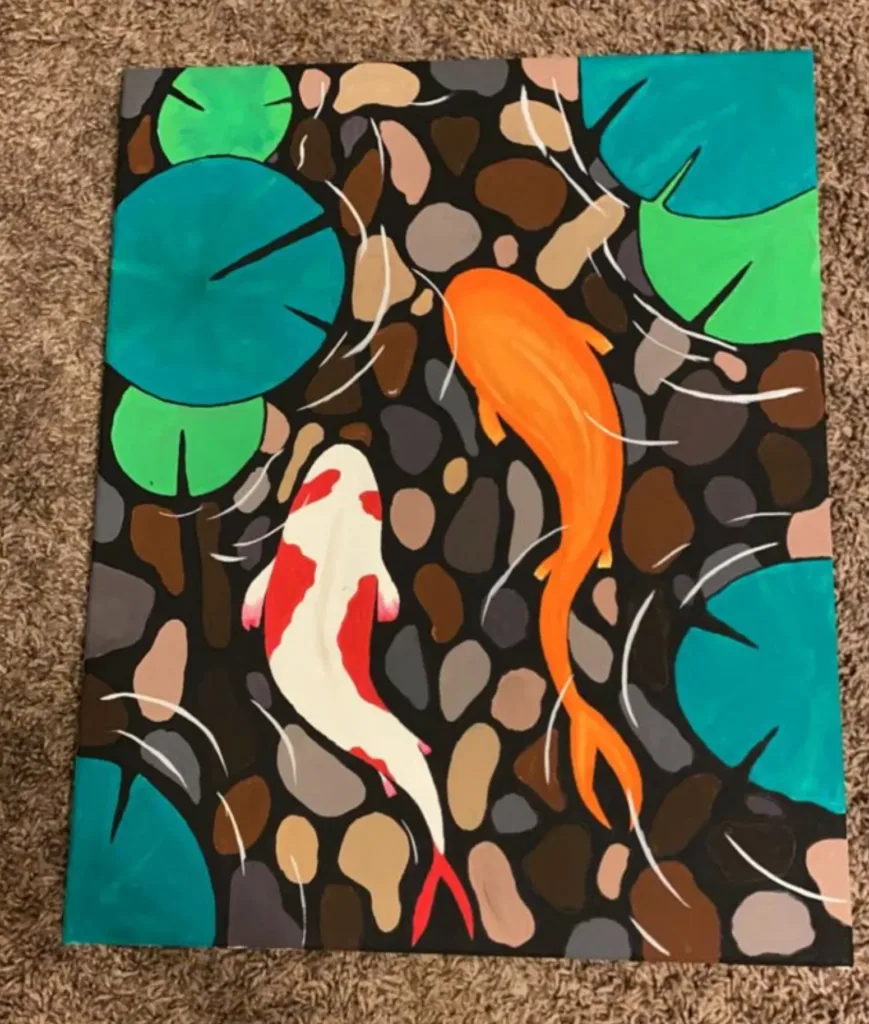 Another wonderful option you have in the acrylic painting style is the Koi Fish.
These species are different from the normal fish, so you'll have a different piece in your collection.
Painting before dusk landscape: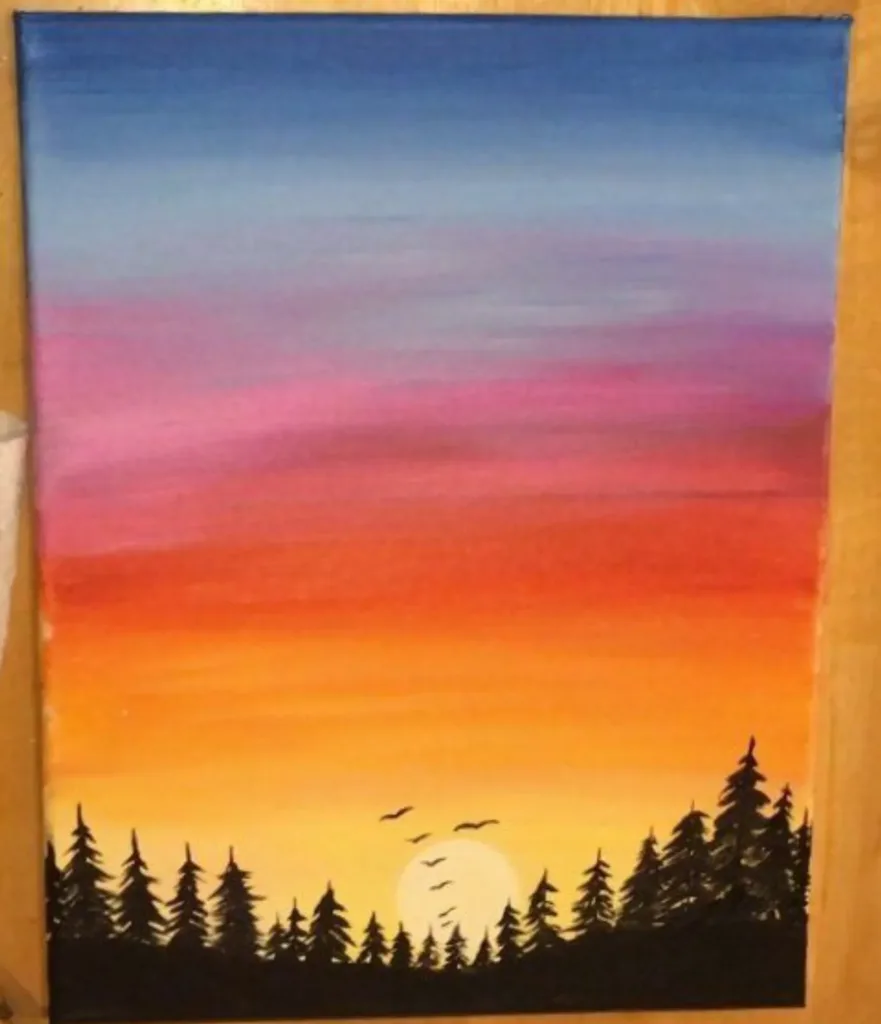 Landscapes are beautiful especially if you create them professionally, as a beginner in acrylic art, you can easily go for the dusk landscape and create beautiful memories.
Misty forest in acrylic style: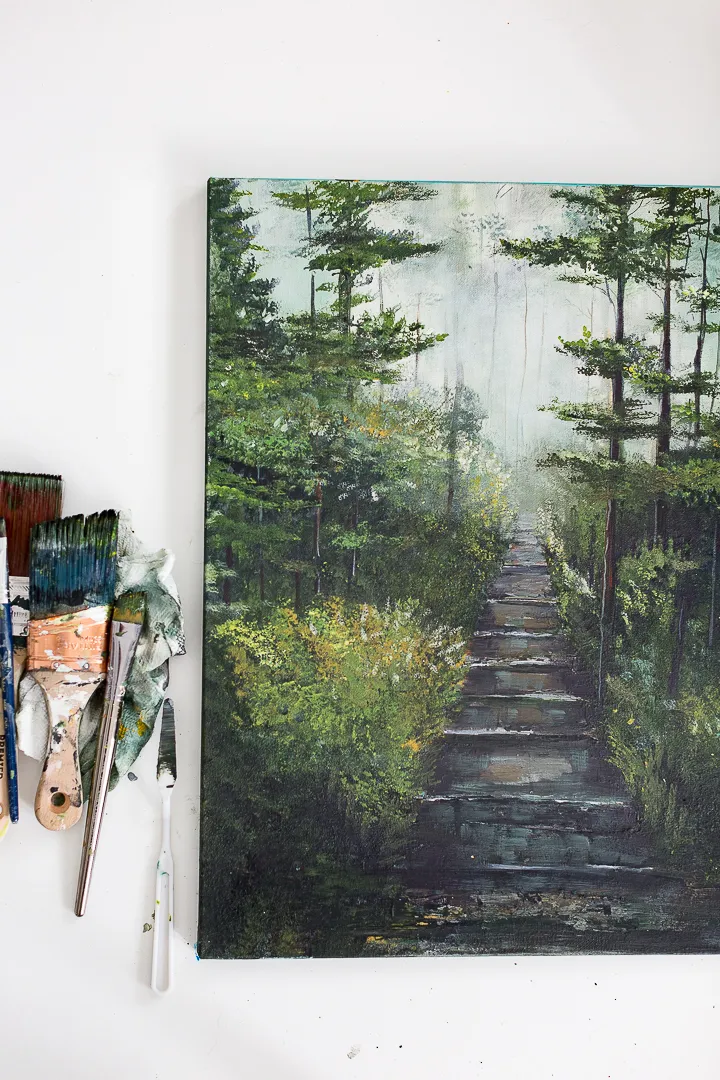 Green can be soothing to the eyes.
You can create the misty forest with your painting skills to get its in-depth feel.
Using acrylic style will give it the perfect look.
Create your own house in a single color: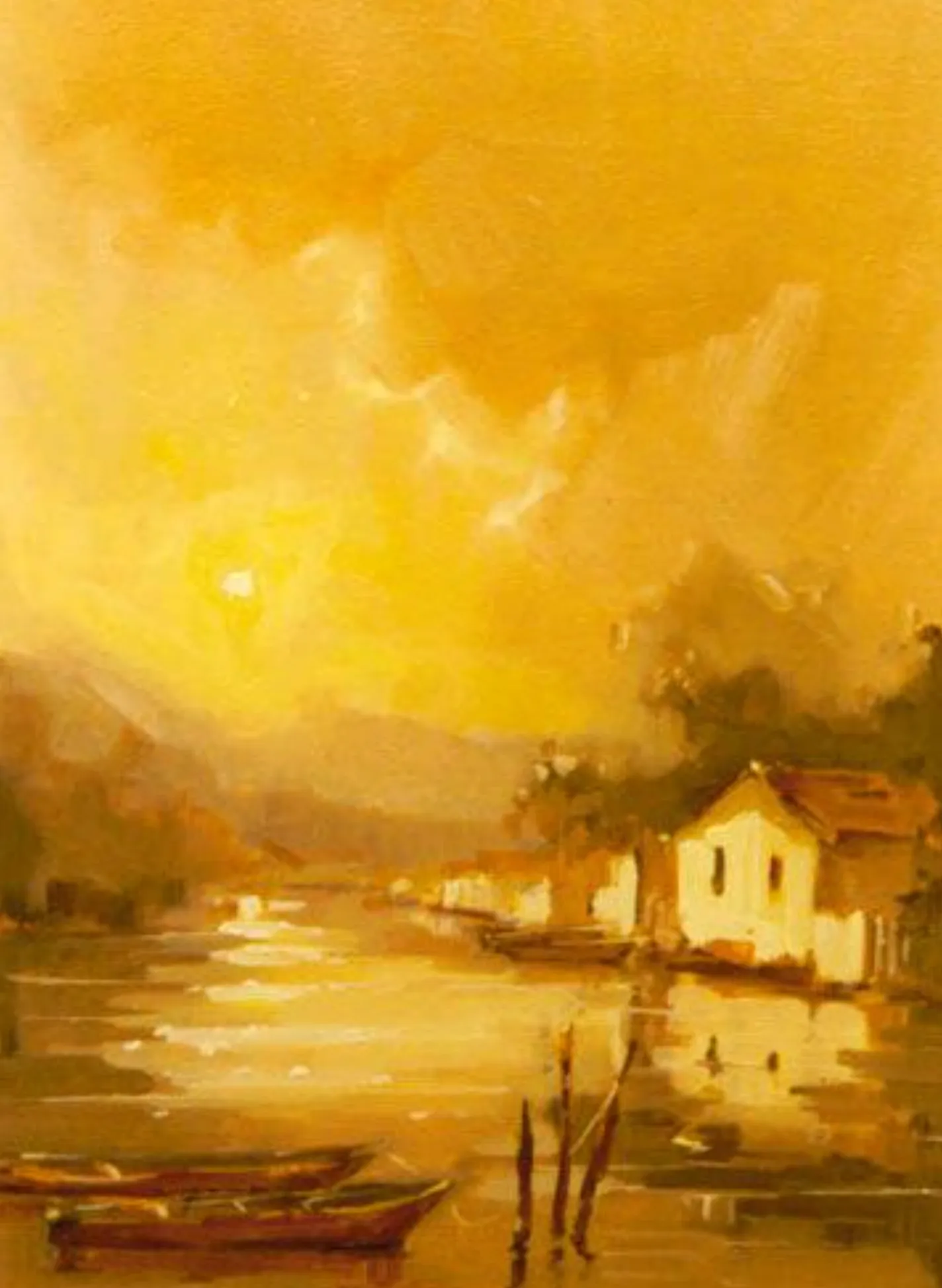 Painting a house in a single color can offer you immense beauty.
All you need is a single color to get your landscape ready.
All flowers are beautiful, but some are awesome: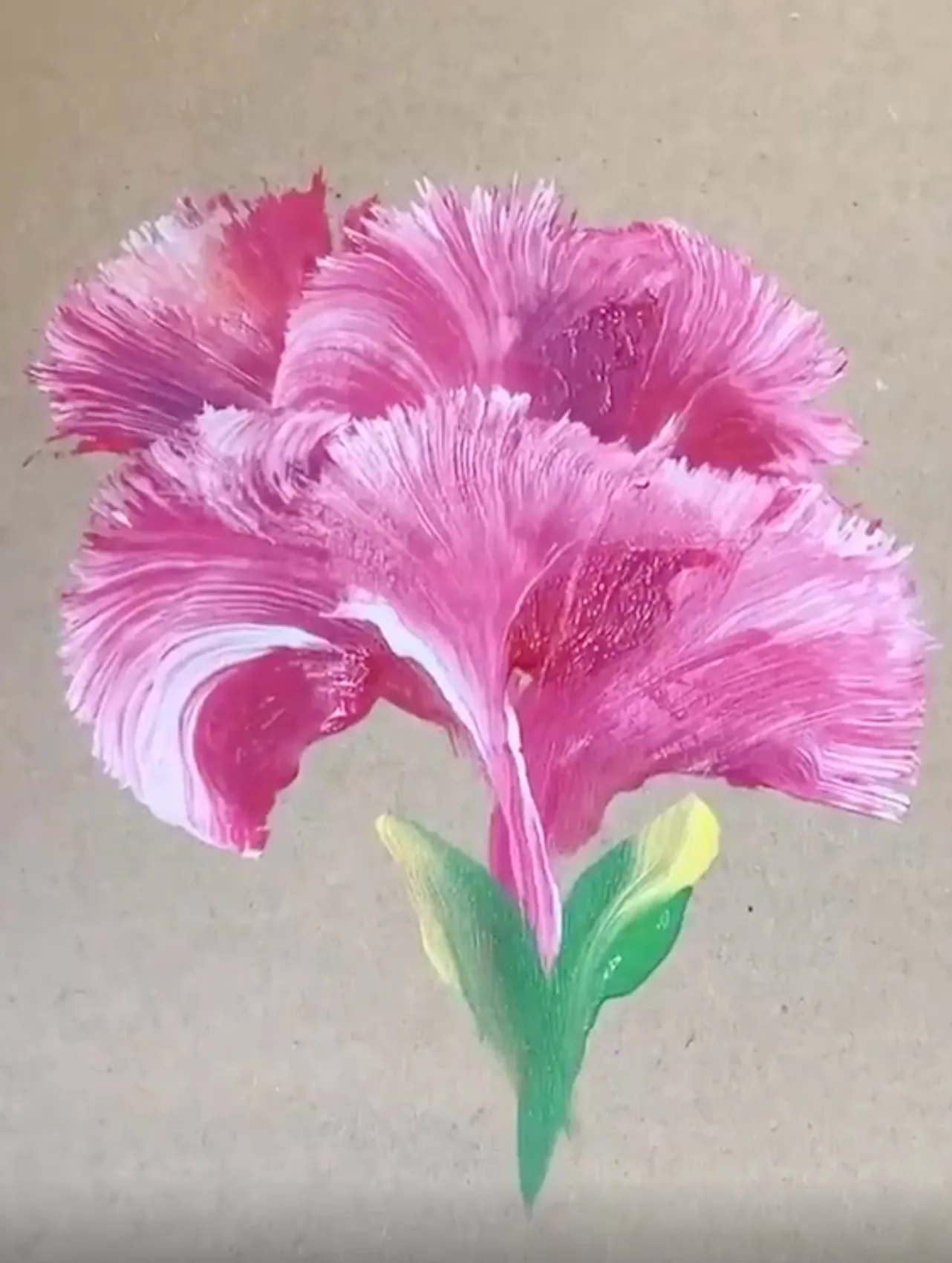 No doubt, all flowers are beautiful but the use of the right paint stroke and the amazing colors can bring perfection.
Enjoy the amazing flower painting.
Sunflowers in acrylic style: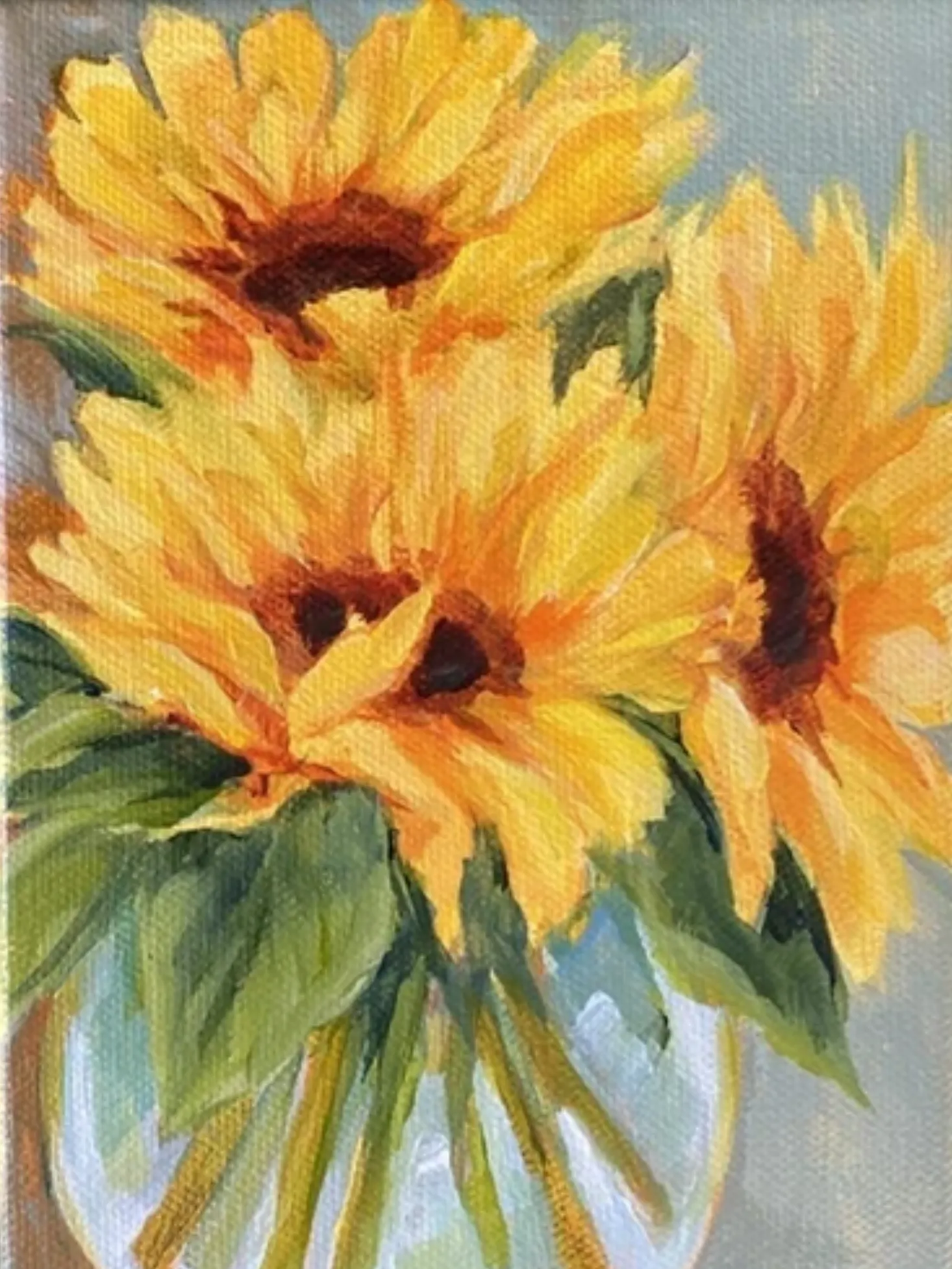 Acrylic paint offers you an opportunity to create amazing sunflowers with great ease (only if you know the technique).
White Tulips: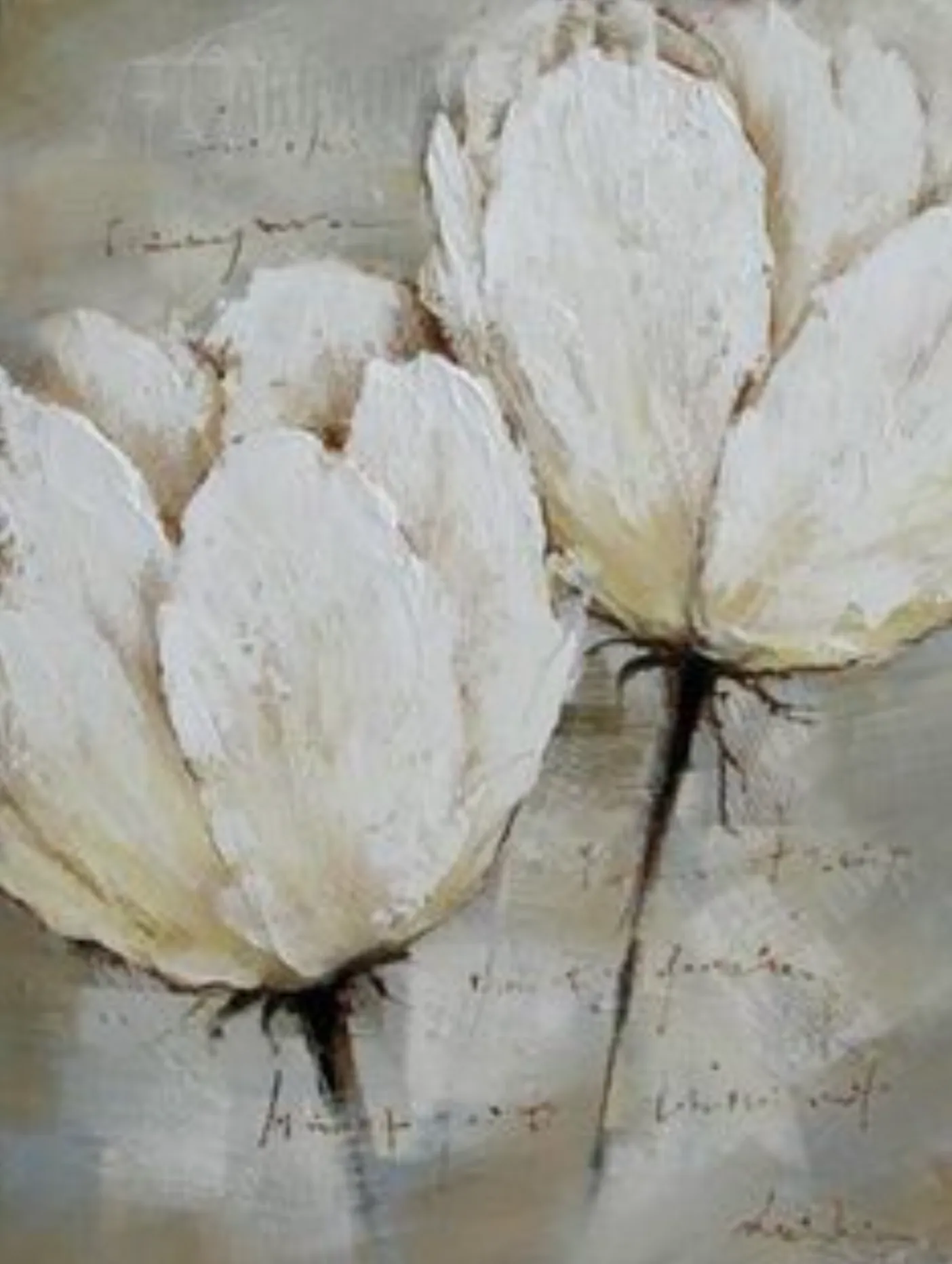 White is the color of peace.
You can give this color a better meaning by painting the white tulip on your canvas.
You'll definitely love your beautiful flowers.
Paint the rocks: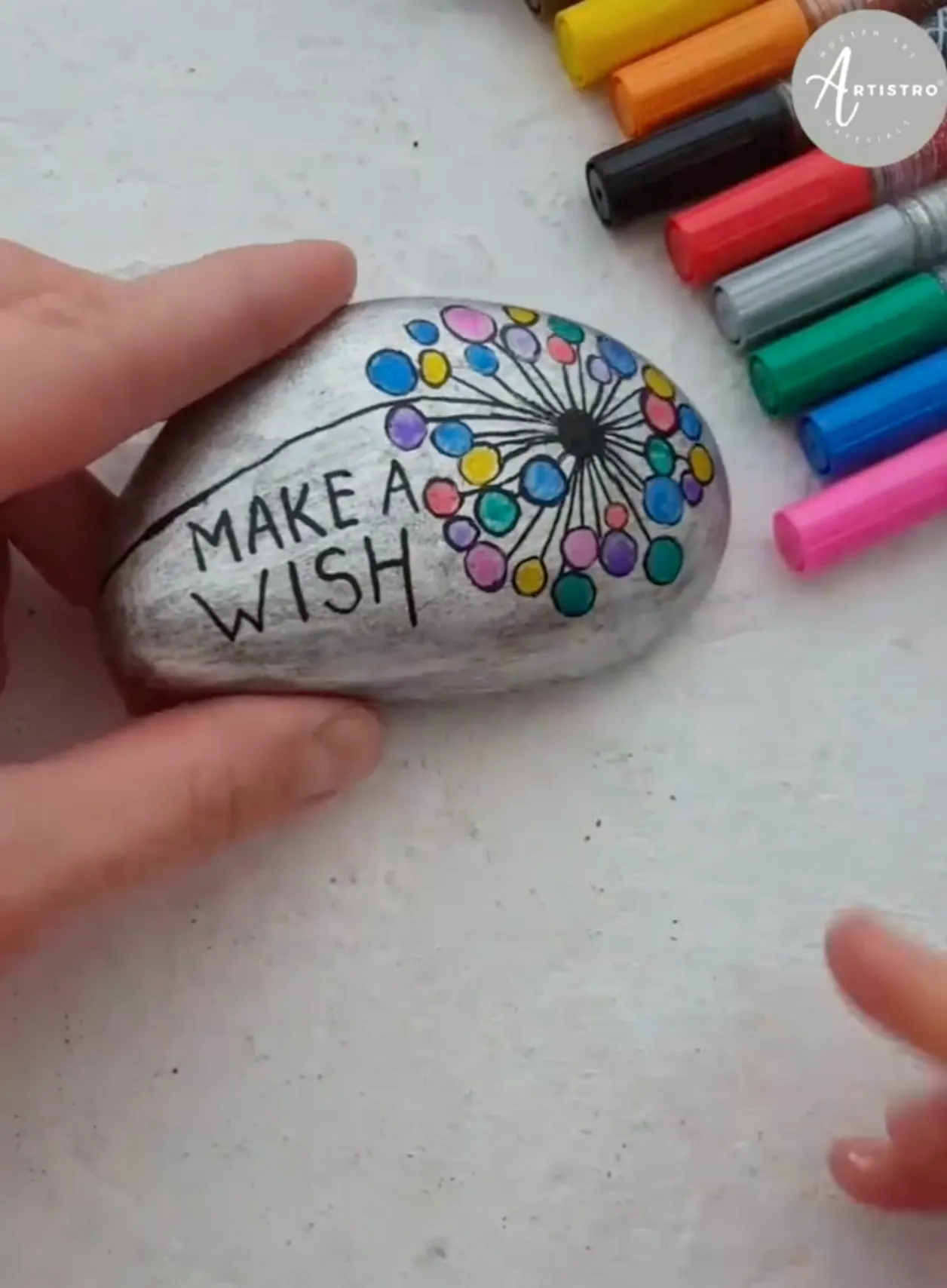 You don't have to make your rocks fancy but a little skill and the choice of bright colors will do the trick for you.
It's a lot of fun to use acrylic paint pens to create different things on the rocks.
Sweet canary in yellow color: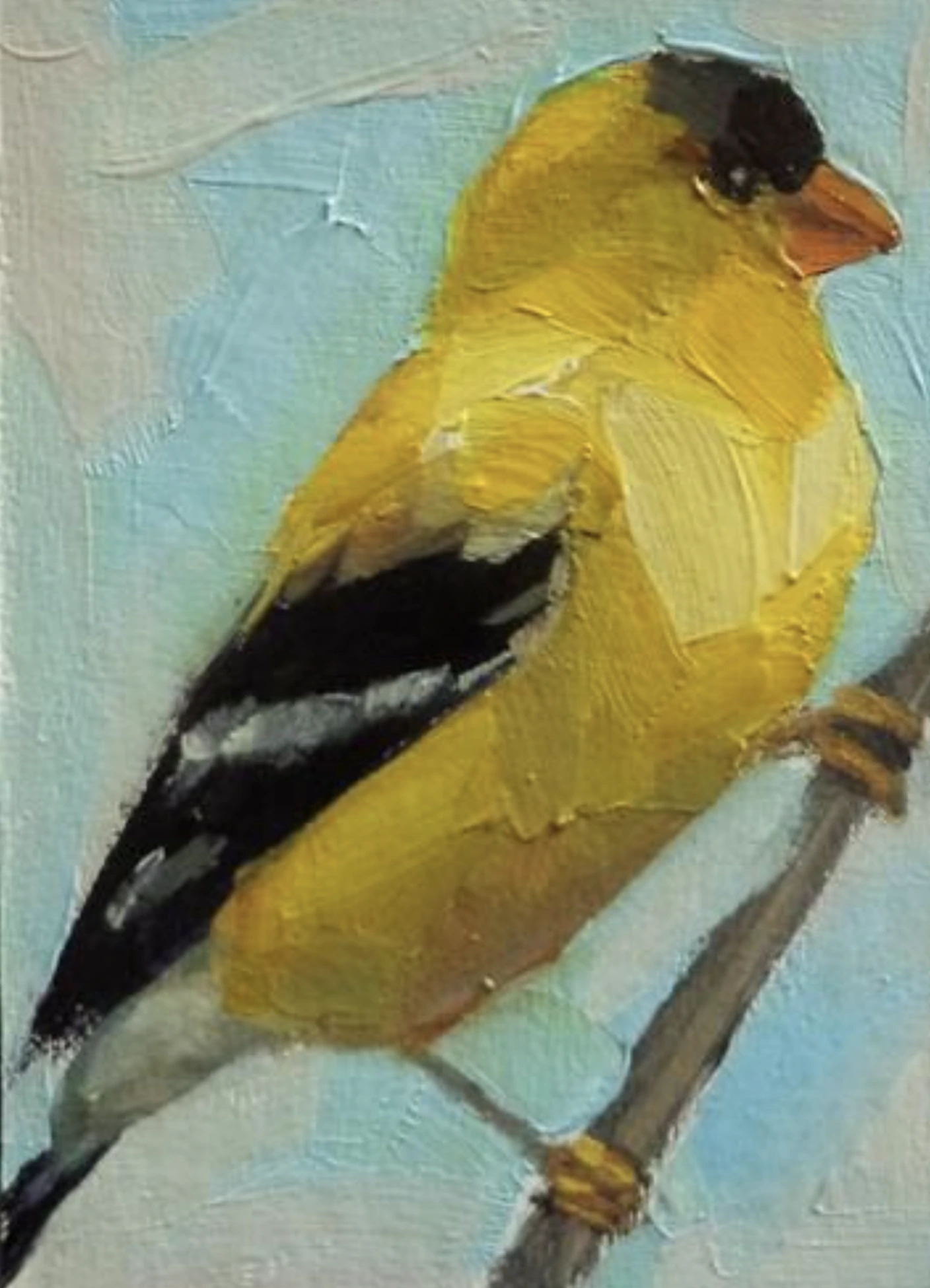 One of the best uses of the yellow color in acrylic painting style can be done by painting a beautiful canary.
With the addition of a bit black and orange, you'll do just awesome.
Paint a serious owl: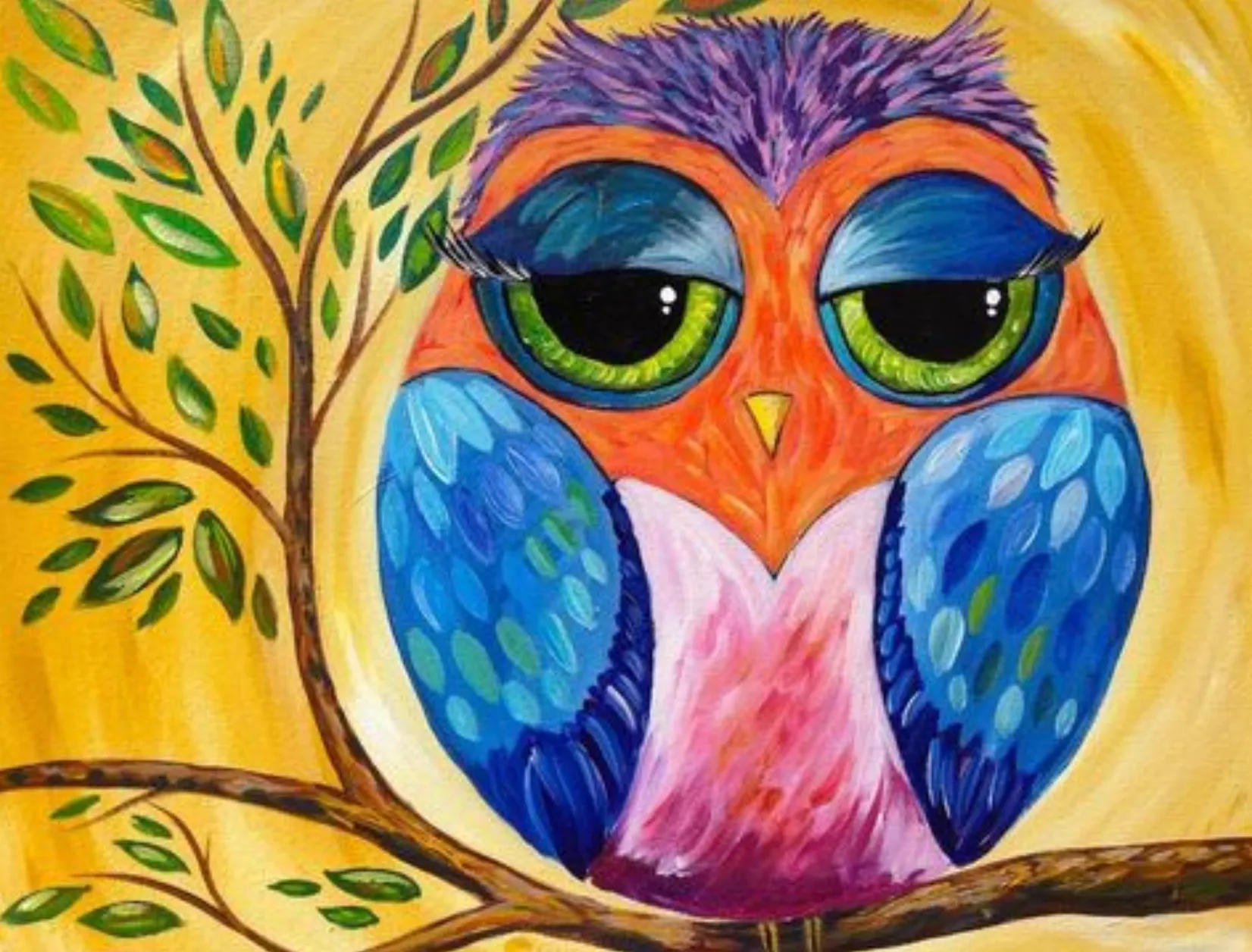 You can paint a serious owl as a beginner with the acrylic painting style.
Brown is the color you must have to start with this painting.
Use random brush strokes with style: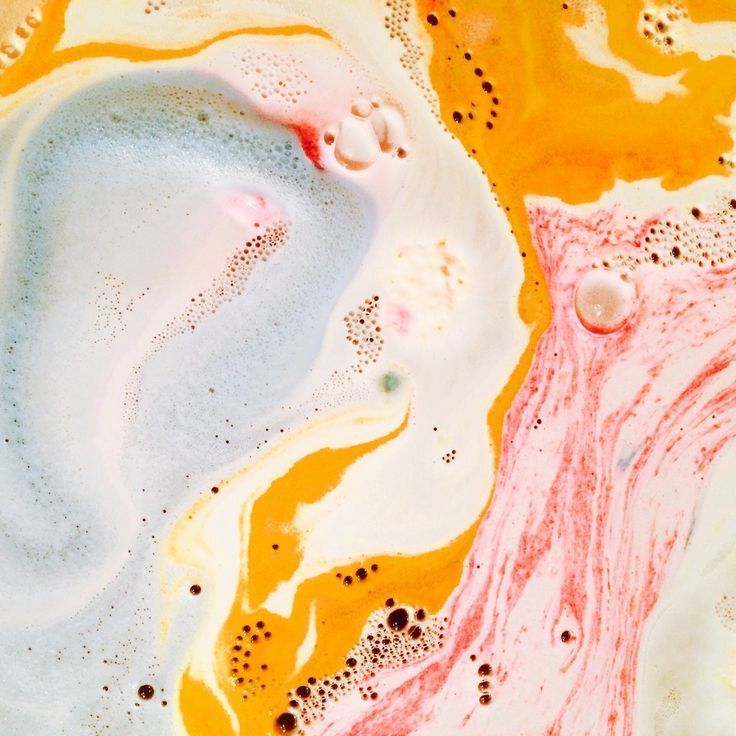 Using random brush strokes can get you a beautiful painting but you need to have a clear picture in mind regarding what you want to draw.
Light brush stroke can do all the work: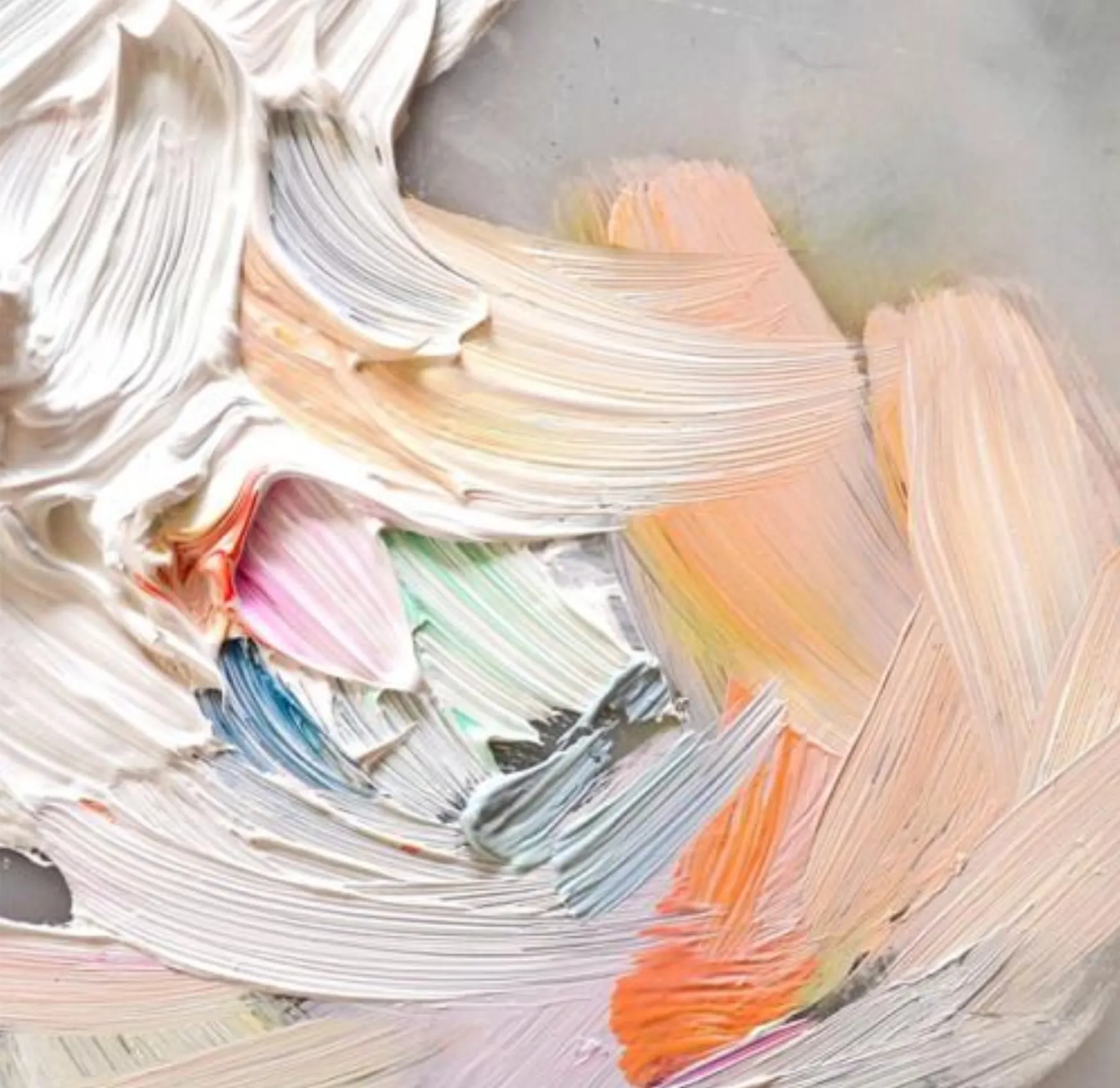 You don't have to go for strong brush strokes every time.
Sometimes, the use of milder ones can do the trick.
Make your own peacock feathers: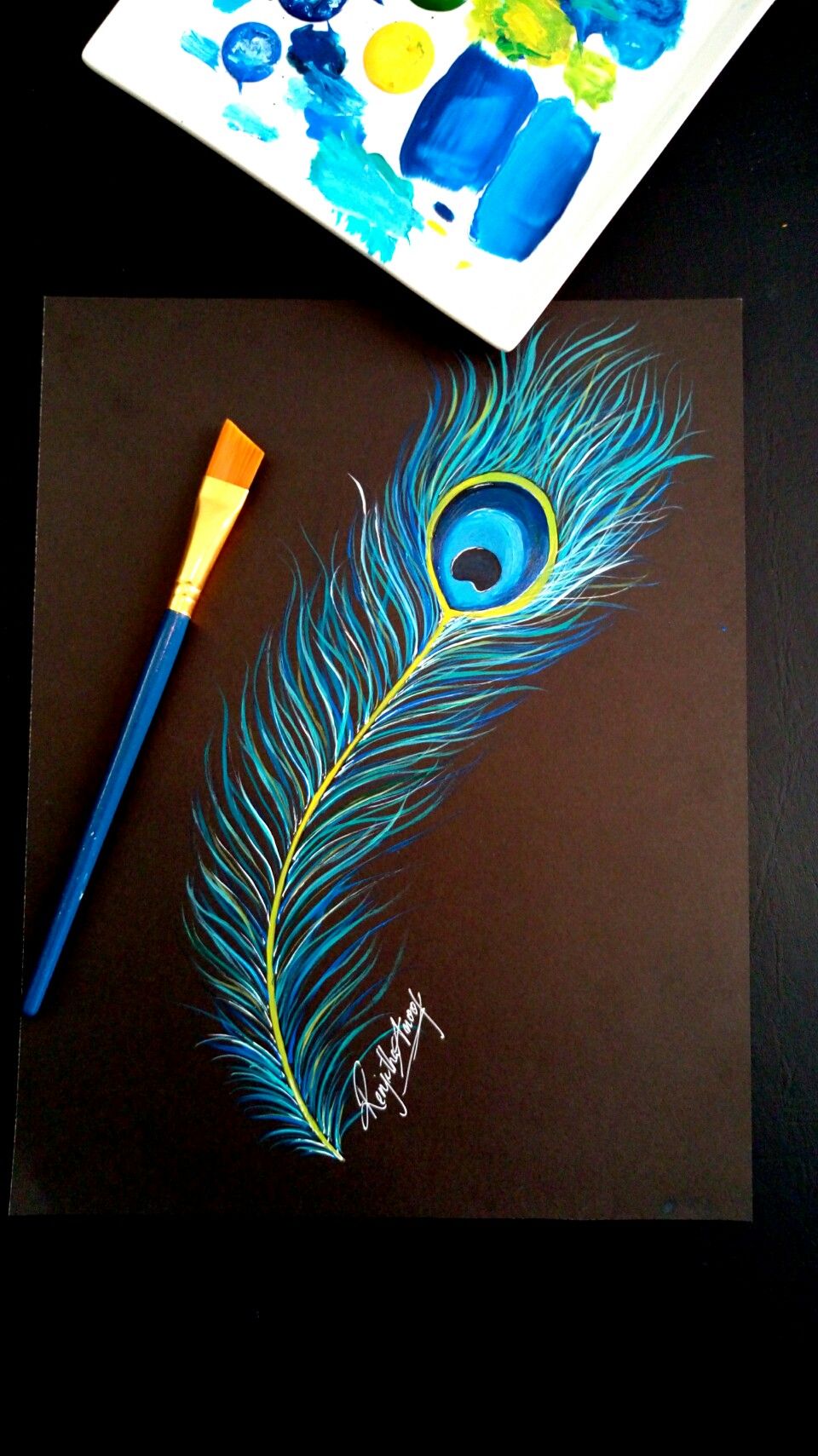 Even if you can't get your complete peacock, you can definitely go for the peacock feathers.
Painting them solely would be comparatively easier for the beginners than getting to the entire peacock.
Northern lights with dark shades: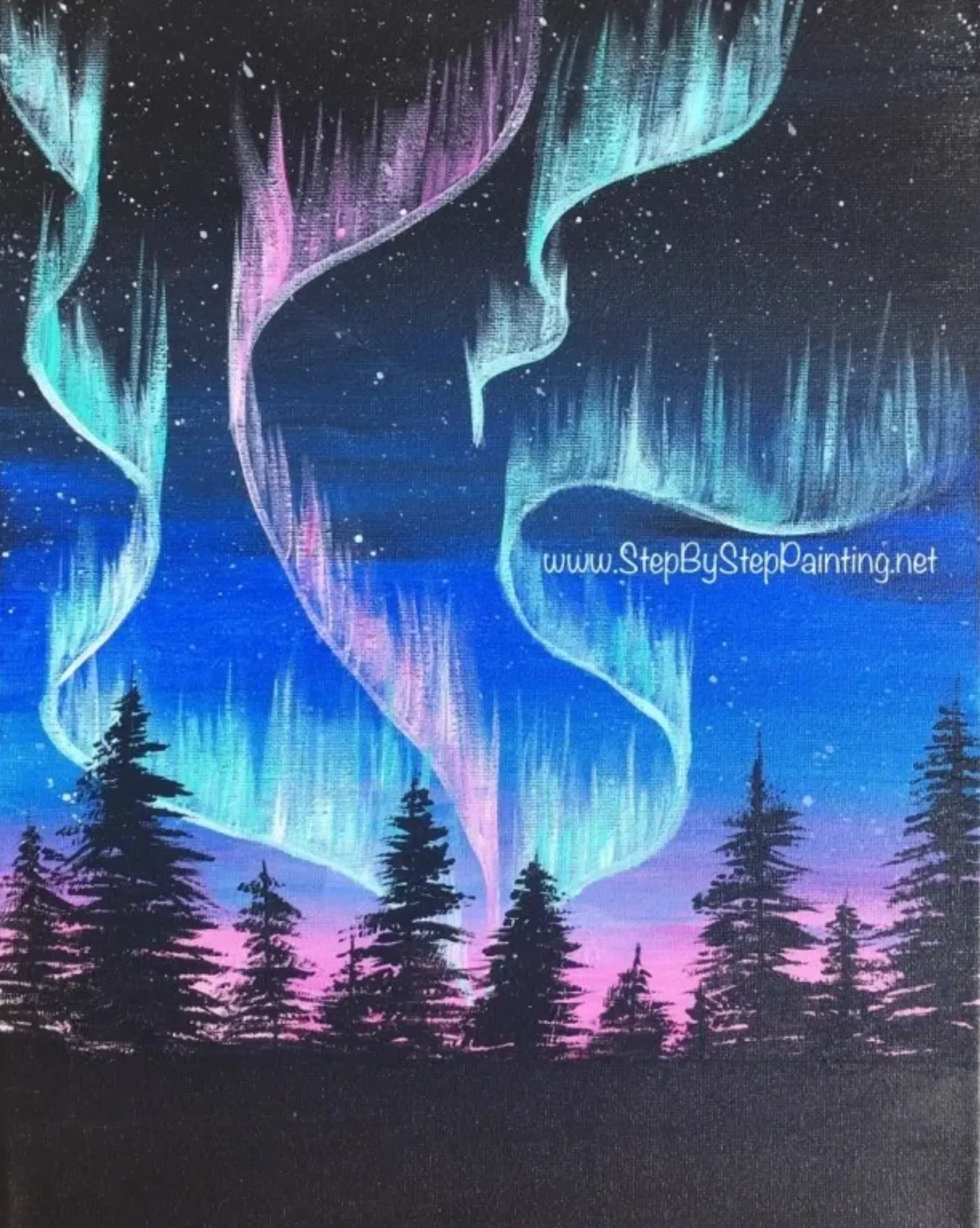 Another option that you can copy on your canvas is the northern lights painting with the use of purple and blue colors on the black base.
Monochromatic butterfly with warm colors: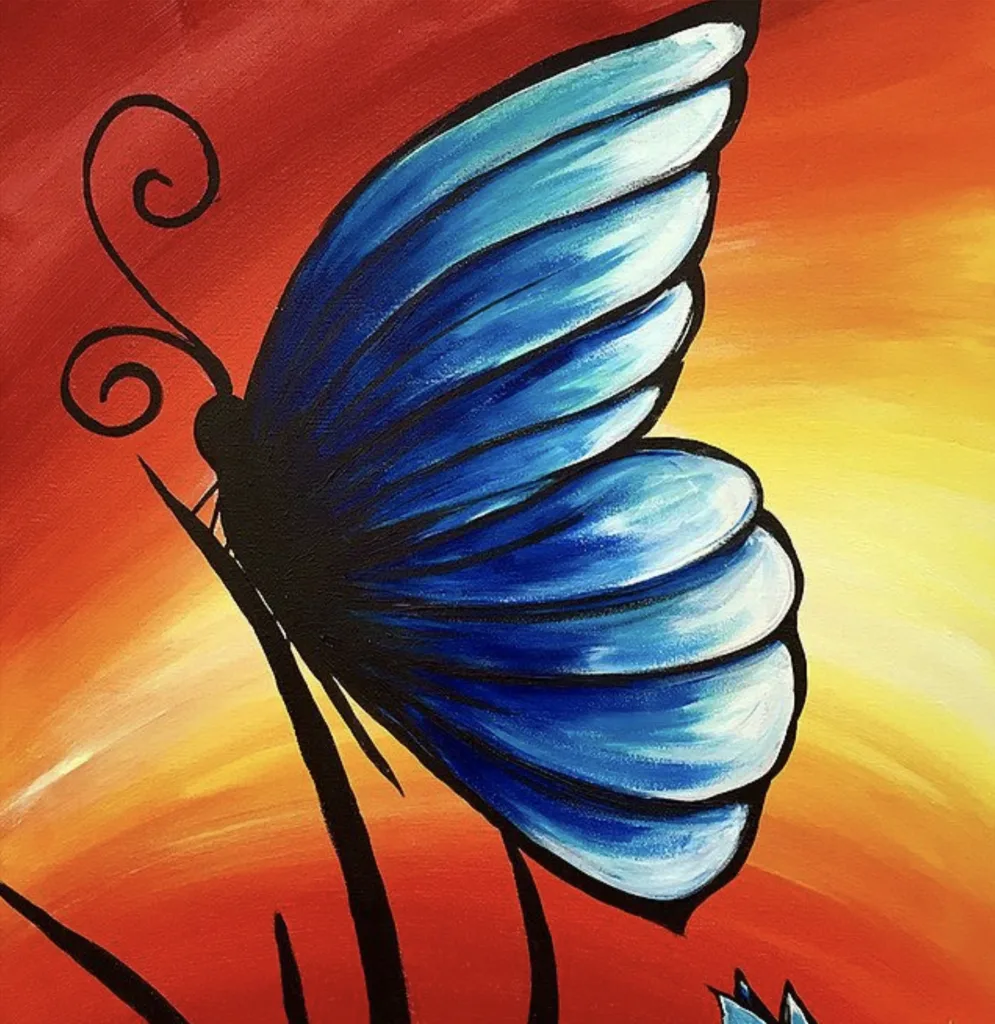 Most butterflies are of different colors but you can paint monochromatic butterflies with the acrylic painting style.
Bordering it with black could be one of the best options to go with.
Paint a tree in the desert: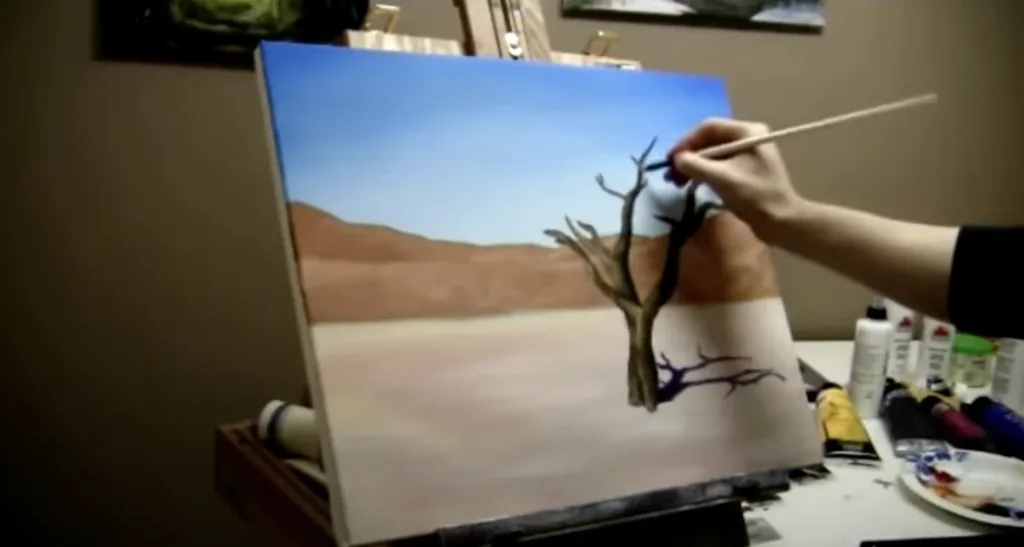 You can opt for this acrylic painting idea as it portrays a beautiful concept.
Learning the complete tutorial isn't difficult.
Besides, you can add your own creativity in the process.
Variety of Flower landscapes: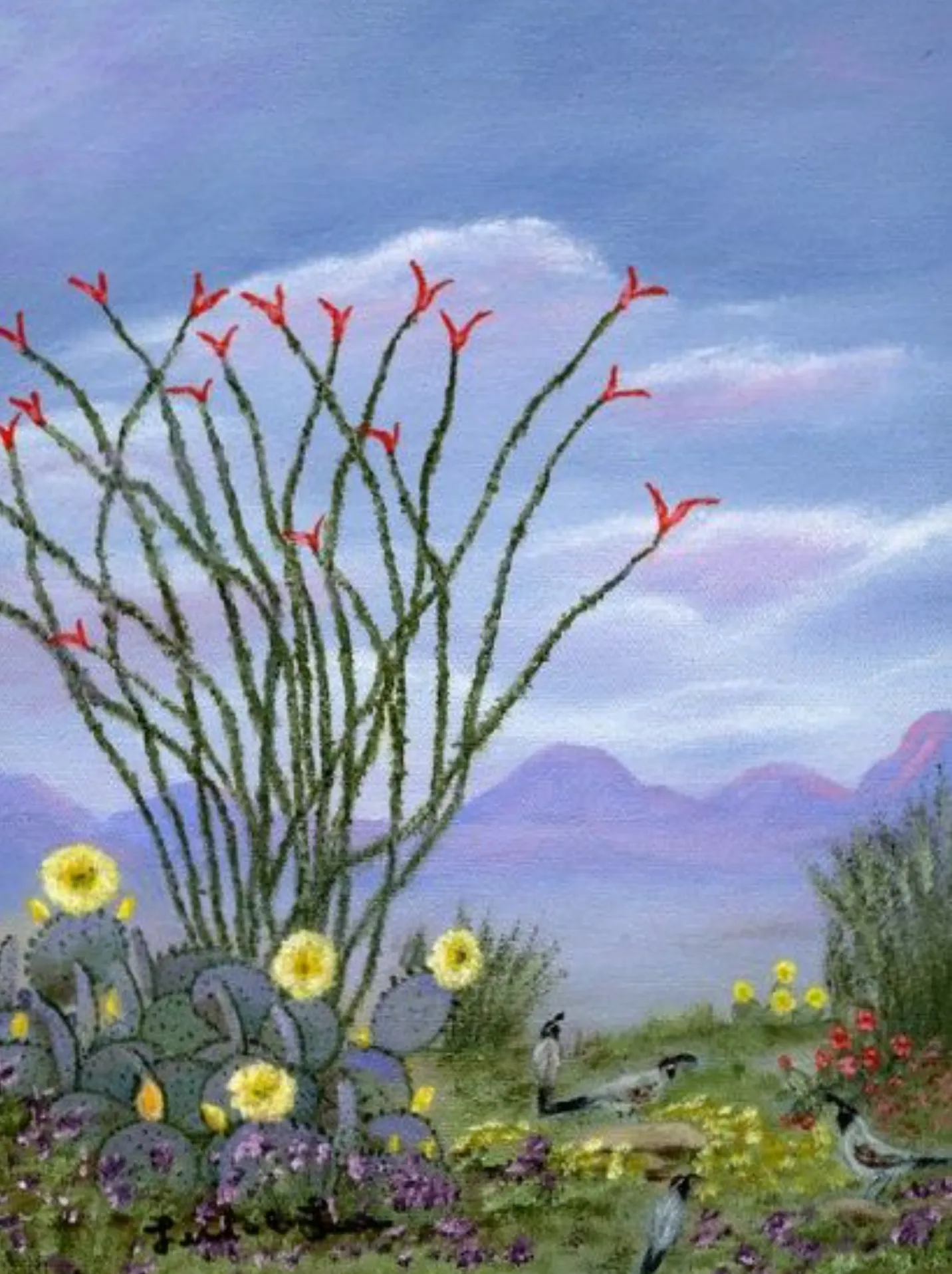 You don't always have to stick with a particular flower landscape idea.
With the variety of these ideas available, you can definitely get the best out of your skills.
Sailing Away: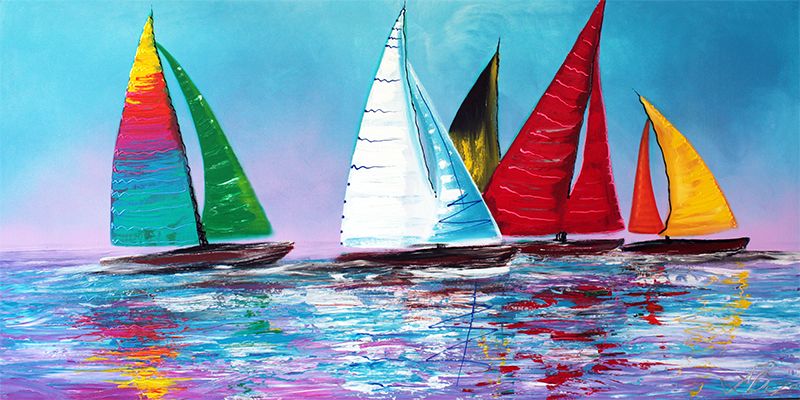 Sailing away portrays the story of the departing boat.
The fine finish of the painting idea might take a while, but you can give it a try.
Start experimenting with portraits: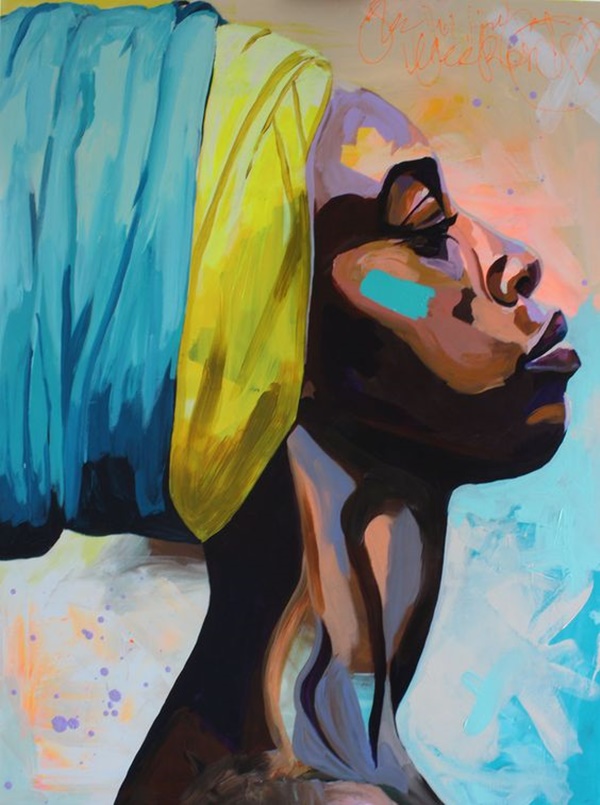 Not every artist can be good with portraits, especially in the acrylic painting style.
However, it can be a great starting point for beginners.
Underwater scene: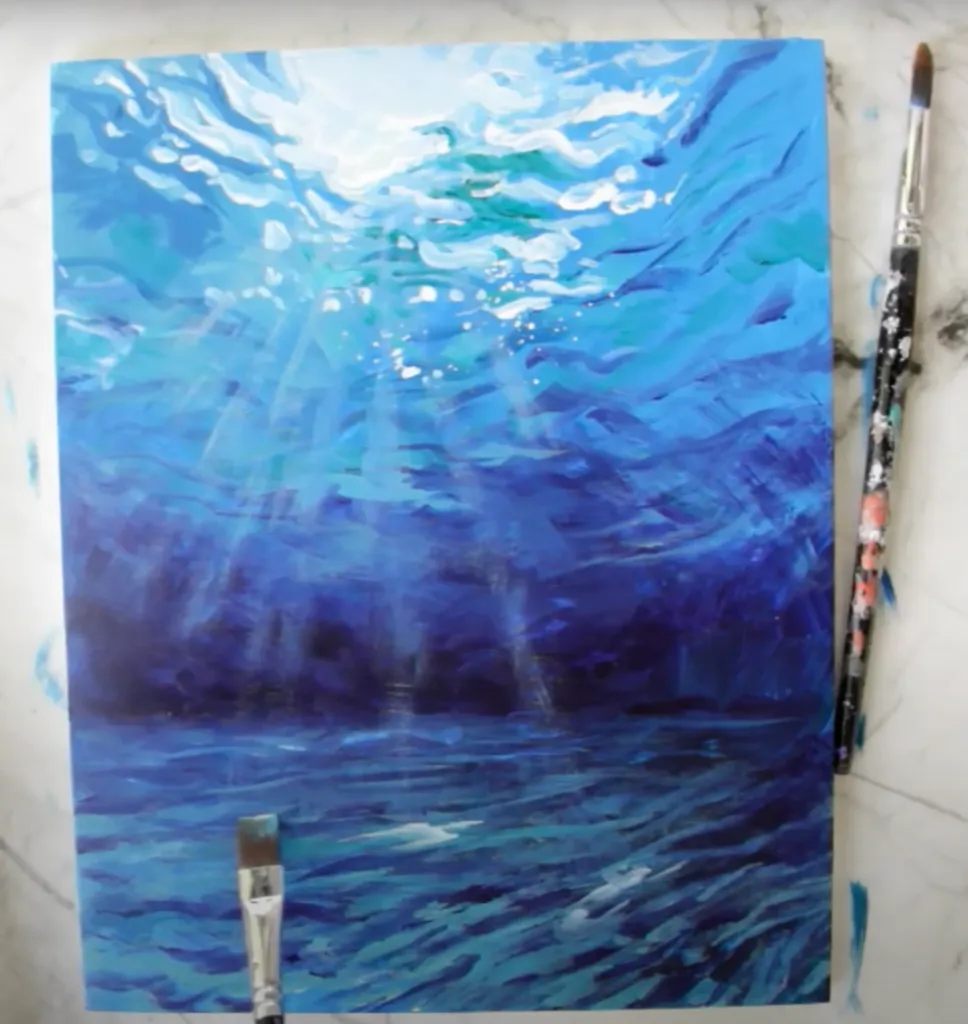 If you want to go under the sea, then painting an underwater scene can be a great choice to have.
To keep it simple, you don't have to have any sea creatures.
Only paint water in your underwater painting.
Create autumn trees with a palette knife: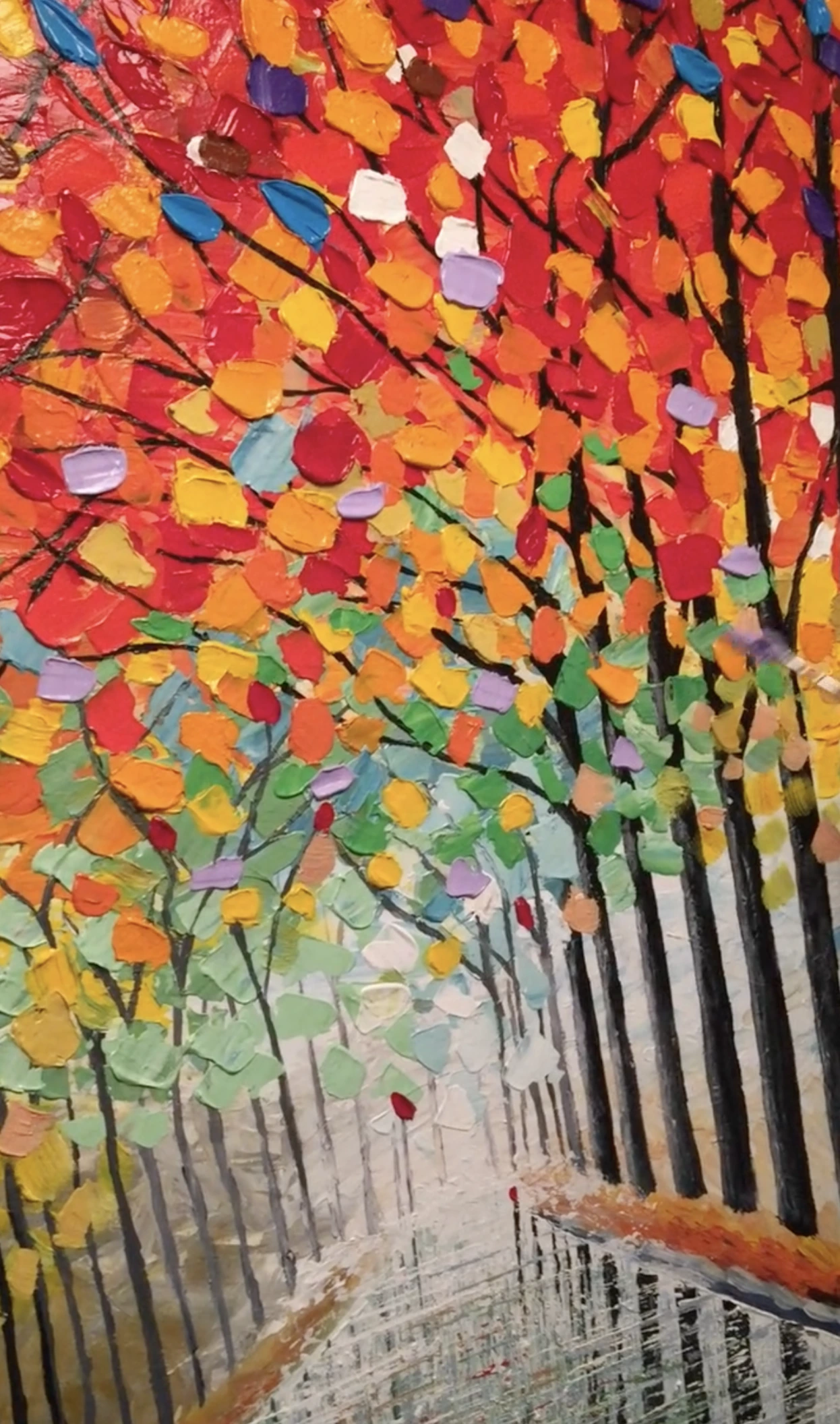 Using a palette knife is a technique that not everyone can specialize in.
You can use these unique knives for creating autumn trees.
Flowers in succulent painting style: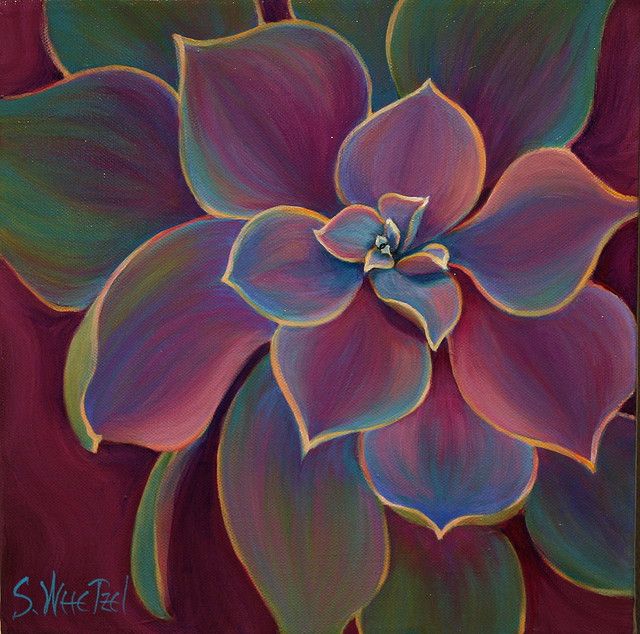 One of the painting styles that are close to the real is the succulent painting style.
The flowers made using this painting style can keep you in awe.
Water bubble painting: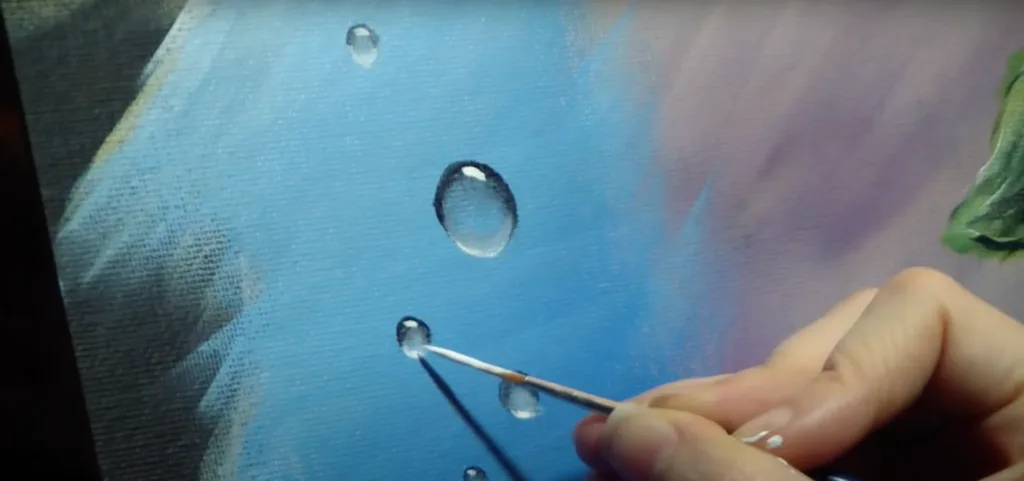 You can create a lot of interest in your paintings by painting water bubbles.
Painting a few drops of water can add so much to your painting.
Use of dark shades in succulent painting: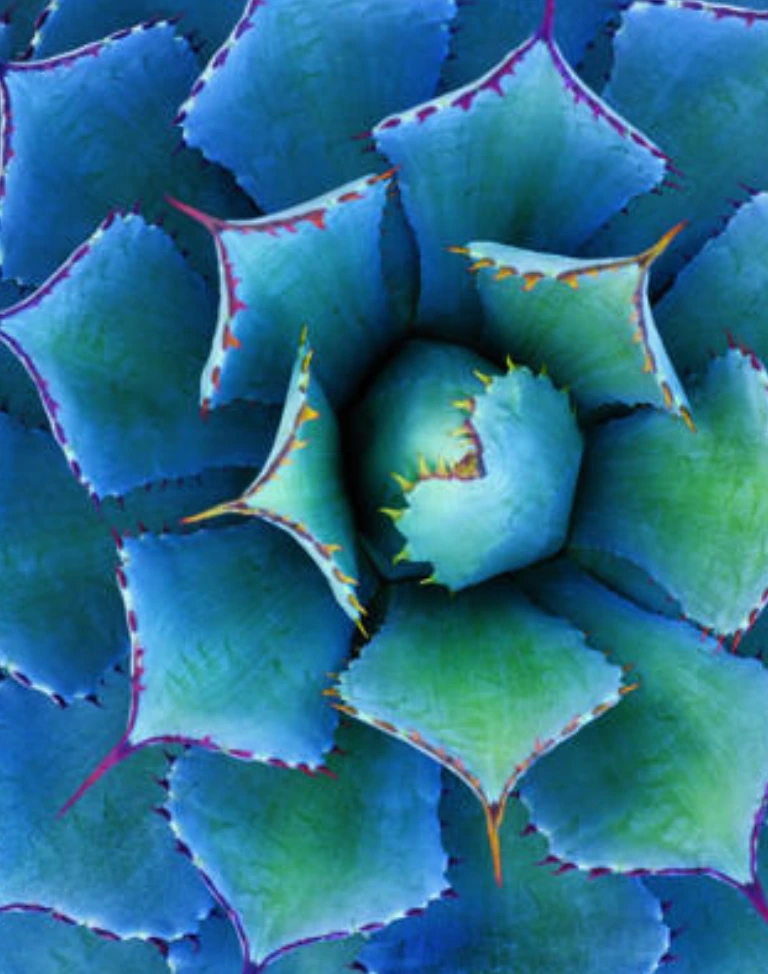 The utilization of darker colors in the succulent painting style can help you get the best out of your painting ability.
You'll surely love the outcome.
Paint your own nature fields: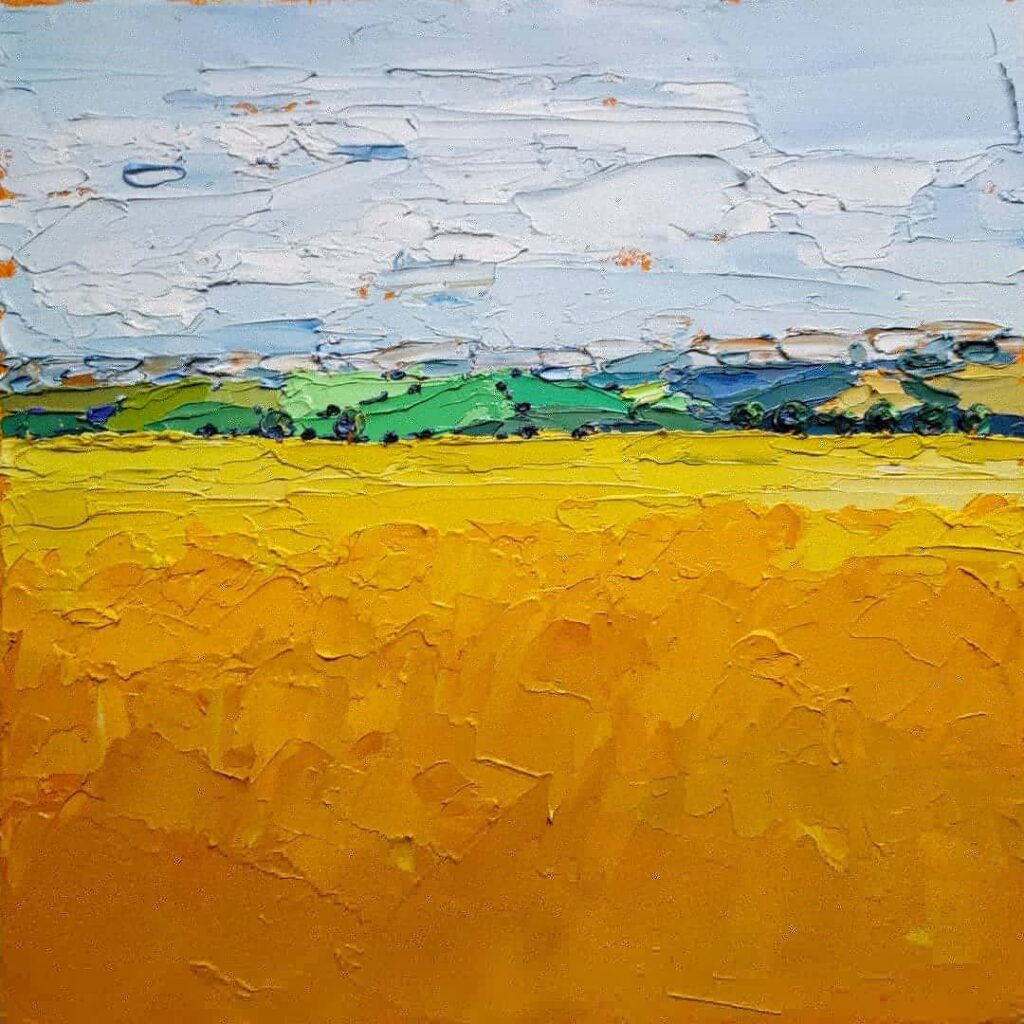 With the acrylic painting style, you can create the painting of your own fields.
Using the different shades can give the right image.
White peacock in acrylic style: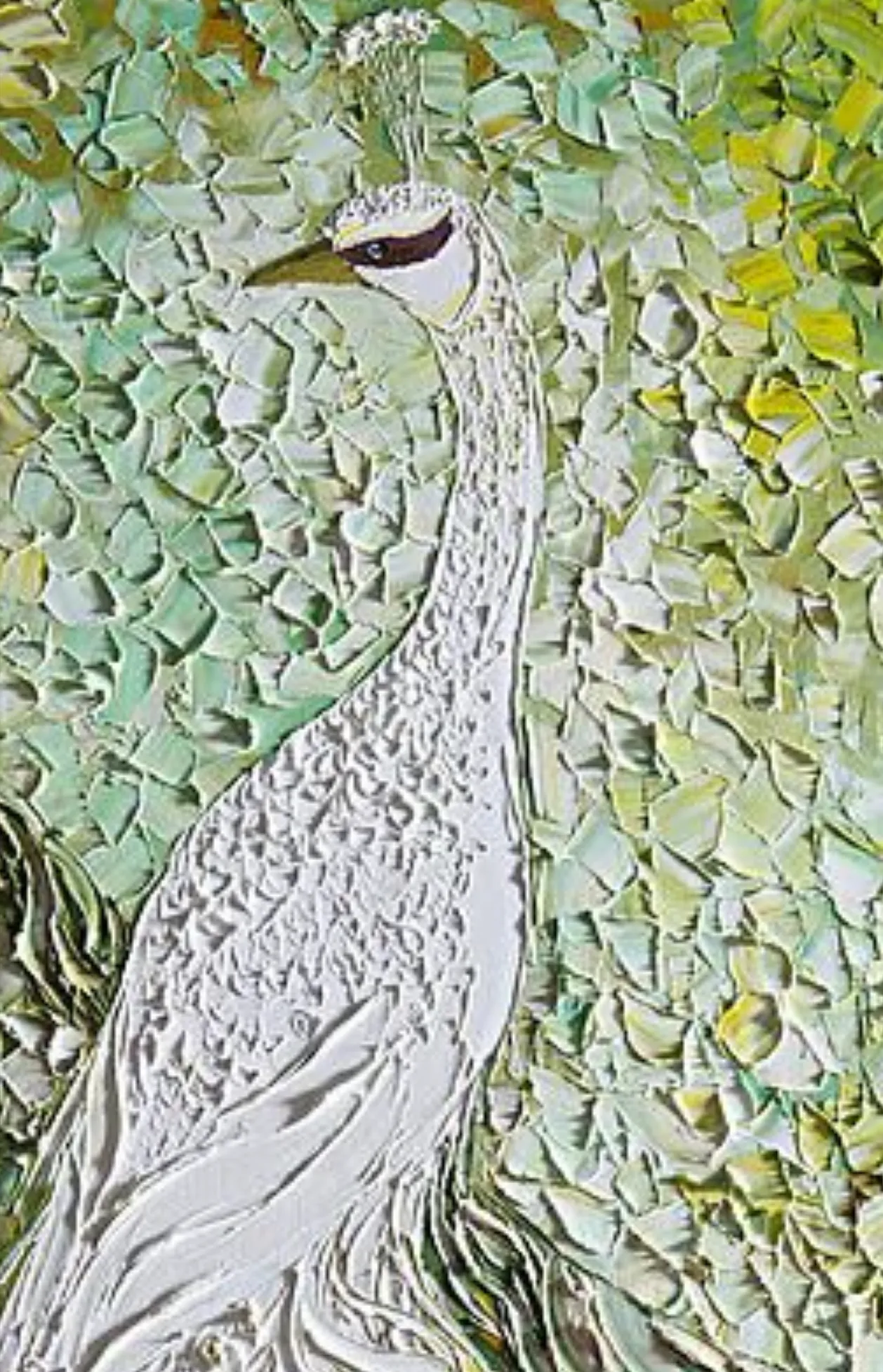 White peacocks paintings are just beautiful.
You can utilize this idea and be ready for the creation of a masterpiece.
Two love birds: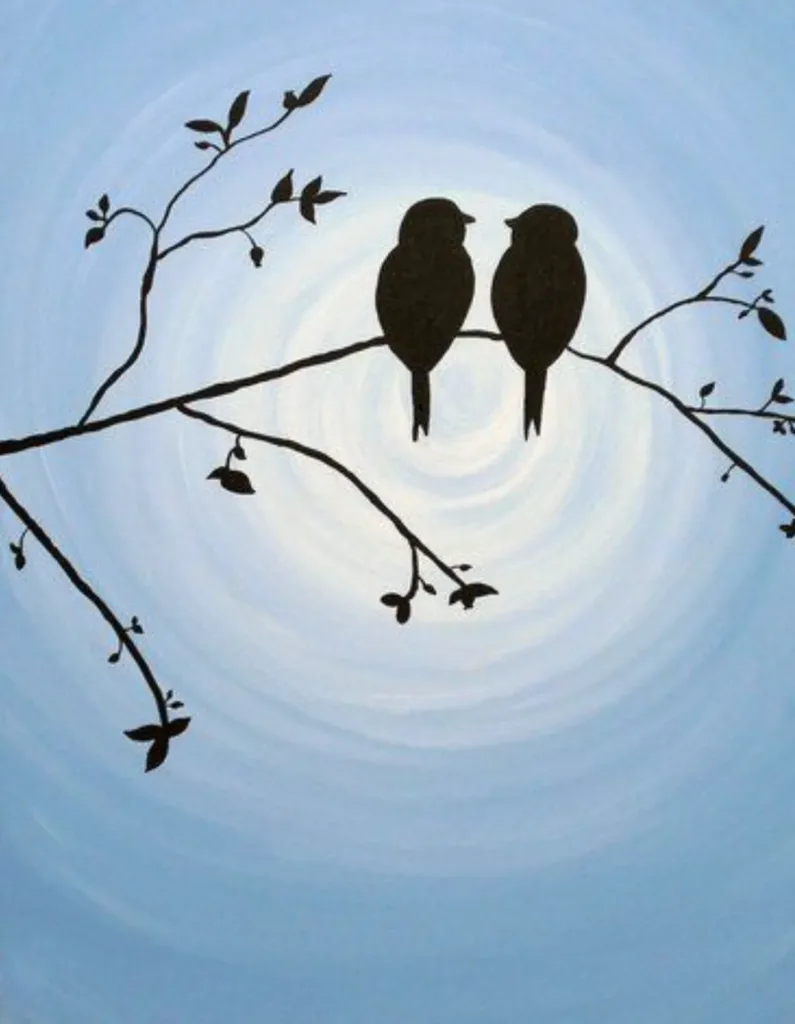 Painting two love birds in the acrylic painting style is an awesome idea to start with.
You only need blue and black. It's an easy and great scene to paint.
Heart Acrylic Painting: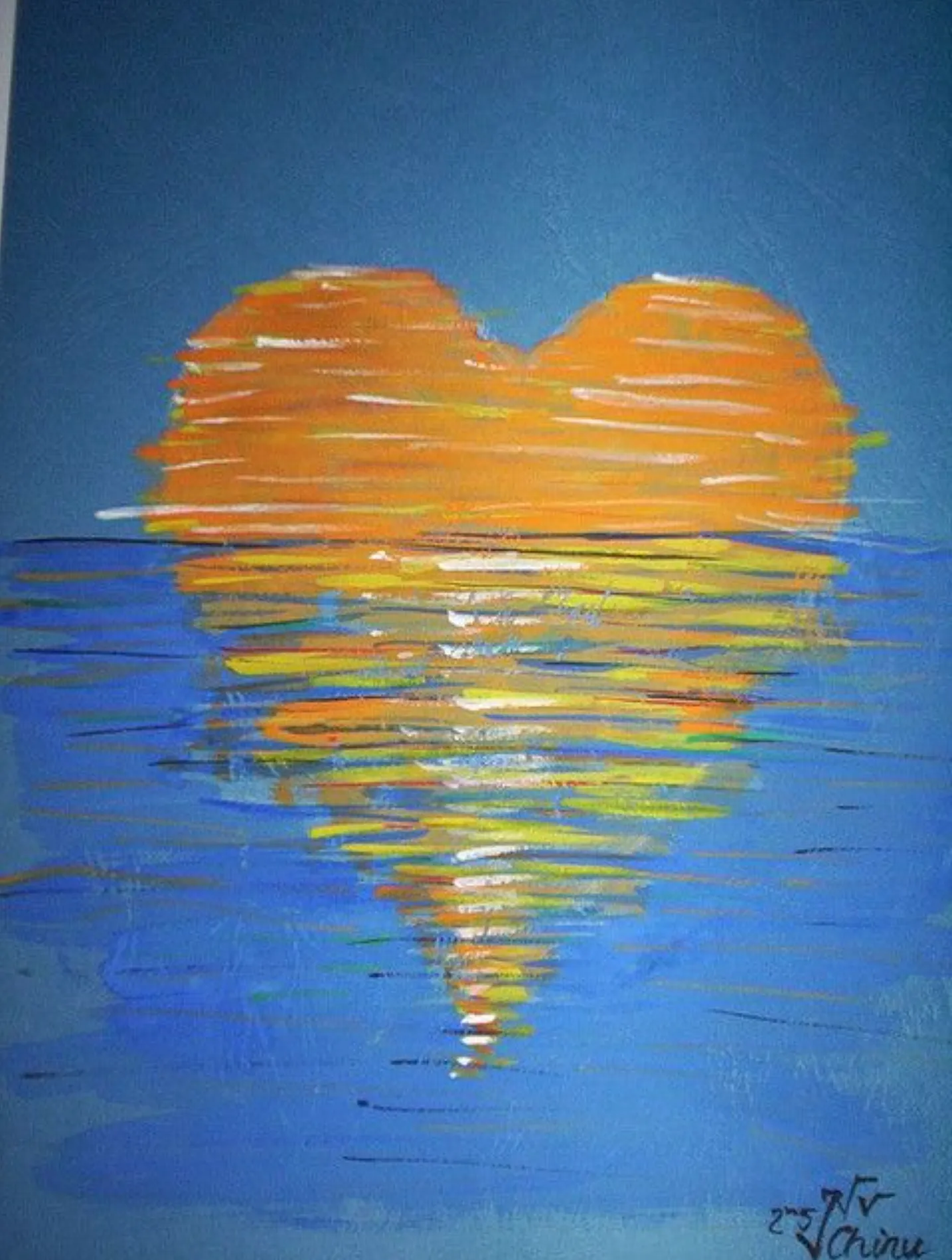 Your heart painting does have to be red particularly, you can create it with any color you like.
So go ahead and choose your color.
Conclusion
It is quite easy to learn how to use acrylic paints.
You will be happy to know that you will soon be an expert when it comes to using them.
Certain acrylic painting techniques can be developed over time such as merging several colors or working with messy or clean paints.
But the above techniques will surely help you get started as a beginner.
Before applying these techniques, you must have suitable materials needed for acrylic painting.
Get the best paper and brush for acrylics.
So, what are you waiting for now?
Grab your canvas or an art journal, apply these painting techniques, and have some fun in creating a masterpiece. Happy Painting!