Even though oil painting and paper are not considered compatible in the traditional sense, paper tends to be a flexible material to paint on using oil paints.
However, it is only valid for a paper that is appropriately treated or other types of paper that is specifically designed for oil painting.
Paper is reasonably priced compared with linen, canvas, and artboards. It is typically utilized for small-sized sketches.
There is an air of mystery regarding oil painting that has put some painters off from discovering them. Classical oil painters have painted mainly on canvas and wood board for thousands of years. Traditional oil painters have not customarily utilized paper as the paper can be degraded from the oil and solvents in this paint category. A diverse range of paper is accessible that facilitates oil painting, such as printmaking paper and watercolor paper.
Other Related Topics to Help you With Oil Painting: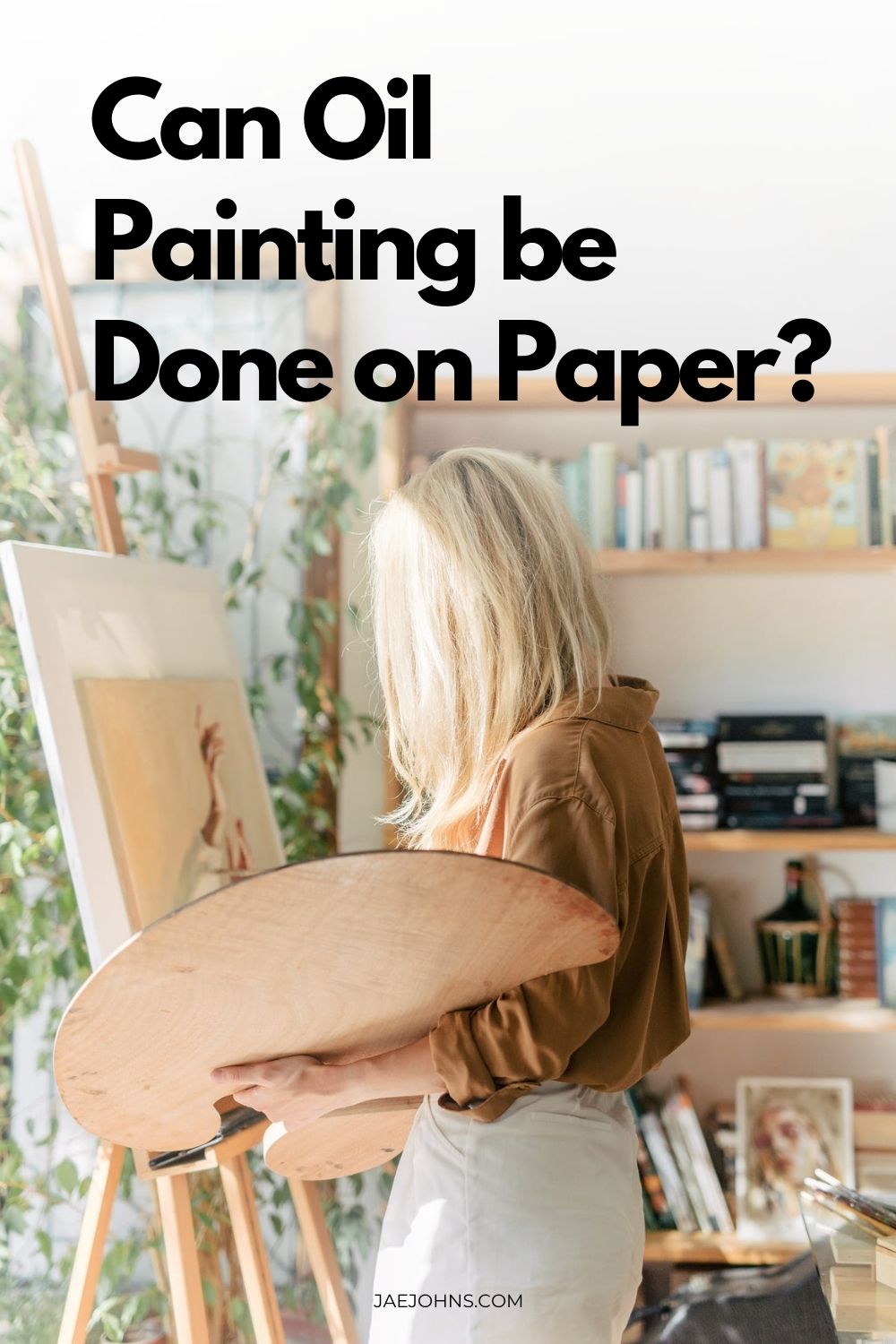 Is it OK to paint on paper?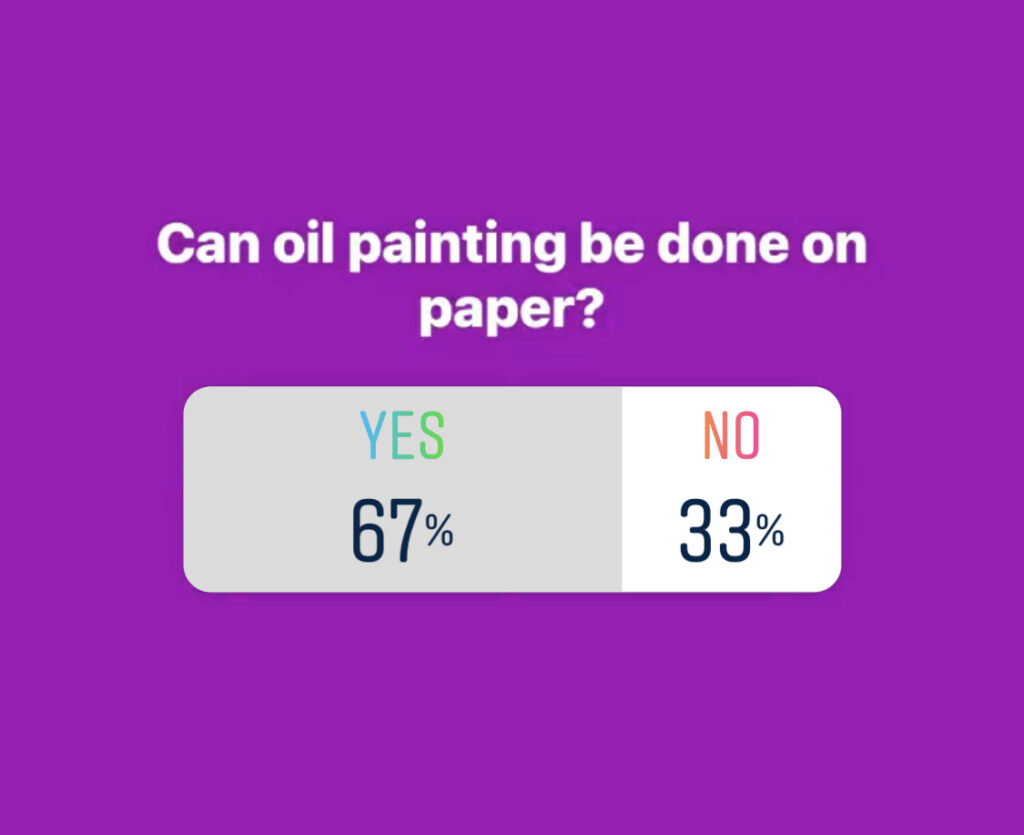 It is OK to paint on paper, after all, 67% of painters paint on paper; however, you will have to prepare or treat the paper like you would prepare linen or canvas.
You will have to size and prime before oil painting. Proper sizing will inhibit oil absorption, defending against embrittlement, premature darkening, and degradation.
What are the best papers can you oil paint on?
Paper works much better for oil painting than you may predict, so long as you prime the surfaces initially.
When using paper, you will be able to make quick sketches because of the paper's absorbent qualities. It enables the paint to dry quickly.
When choosing the right or best types of paper for oil painting, it is suggested to purchase a good-quality, heavy watercolor paper.
Heavyweight papers do not buckle easily when it comes in contact with a fluid, consequently, drying off exquisitely.
Some of the best papers you can oil paint on are:
Watercolor paper: One of the perfect surfaces for oil painting is heavyweight, rough-surfaced watercolor paper. Cold-pressed watercolor paper tends to be rougher compared with hot-pressed watercolor paper. The paper comes in the form of sheets, blocks, and pads. These sheets can be easily primed and support thick layers as well.
Printmaking Paper: Such paper also makes a tremendous acid-free surface for oil painting when primed with matte gel medium or acrylic gesso. You can either opt for pre-cut sheets or purchase a roll and cut it to your desired size.
Other Oil Paper: Oil papers are mainly designed for convenient oil painting. You will not have to treat or prepare it because it is developed with a strong oil barrier that will absorb solvents, water, and binders. This sort of paper can withstand a variety of painting techniques.
Can you use oil paint on acrylic paper?
Acrylic paper is thicker than an average drawing paper, and it comes with a textured surface that is mainly designed as an adherent surface for oil painting. It can withstand numerous layers and coats.
These kinds of paper are ideal for Plein-air painting, sketching, and final works. Acrylic paper is readily available in the market and works well for oil painting as it can absorb oil solvents, water, and other liquids.
It will allow your oil painting s to last a long time.
How do you frame an oil painting on paper?
Paper tends to be a delicate material, especially when you oil paint on it. If there is a canvas on the side that is a specific paper designed for oil painting, then framing is easier.
However, if it is just old paper, then it is recommended that you glaze the work. You can utilize a minimum of 1/4″ spacer to keep the glass well away from the paint surface.
Another imperative element is to either pin the paper to a backboard or window mount it.
You can also frame it 'close' employing a blind spacer under the rebate of the molding. Oil painting frames tend to lay perfectly when stuck aboard.
How to store oil paintings on paper?
Storing oil paintings on paper can be tricky because it is a delicate surface, and the oil is liquid. You must keep the artwork in a separate room so that it does not get damaged.
If the paper painting is framed, you can quickly wrap it tightly in a particular storage blanket or utilize a bubble wrap. Pack it up using tape, which should mainly be applied to the bubble wrap rather than the paper.
This prevents the oil painting from dusting.
In case that your artwork is not framed, you can cover it up with a silicone sheet and wrap it with glassine paper.
It is imperative to store paper Oil Paintings in stable environments that have moderate temperatures.
The ideal temperature for storing is 21°C. Temperature variations must be evaded as they might result in some irreversible damages.
Humidity also plays a role in storing oil paintings. The perfect is around 55%. Higher humidity might result in molding that is hazardous for oil canvas.
Moreover, it is imperative to understand that oil paintings on paper need airing from time to time to avoid augmented humidity.
Try to avoid direct sunlight because it can damage the pictures. It is best to store pieces of art in a cool, dry, and dark place.
Conclusion
To wrap it up, oil paintings s are best on a canvas.
However, using paper for oil painting s is also famous owing to its cost-effectiveness. Beginners can utilize this surface to practice.
You will have to prime the paper and treat it properly before oil painting on it. Different types of paper are accessible in the market that can hold oil paintings.
Conversely, the best type of paper for oil painting s is a heavily weighted one.
Framing and storing oil painting is essential.
Framing an oil painting canvas is easy, but you will have to take adequate measures to frame the oil painting when done on paper. Storing the oil painting s on paper also requires you to regulate temperature and humidity levels.