Are you looking for a paint program or drawing software for Windows?
Digital painting and drawing are more popular than ever and creating art on a tablet have become quite convenient.
That's why I'm going to share the best drawing apps for Windows 10.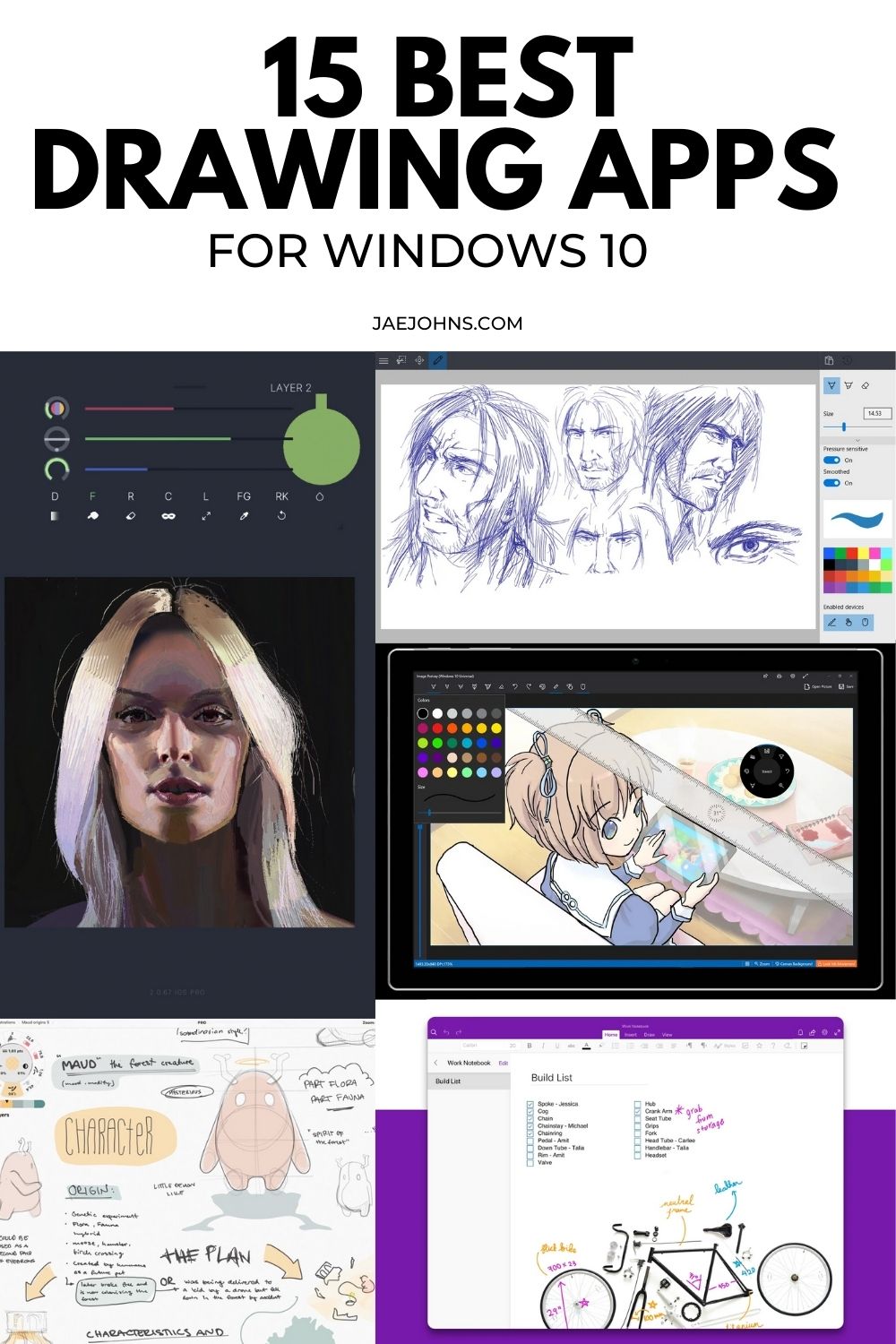 Windows Ink Workspace
The most common application to draw in on the Surface is the Windows Ink Workspace.
It's one of the premiere drawing apps for pc, and perhaps the best drawing app for Surface Pro.
This was custom designed for this tool to yield great benefits.
It allows a couple of different options for you.
You can enjoy freely drawing or sketching in a simplistic environment.
As an added bonus, you can either draw with the Surface Pen, mouse, or your finger.
The options are yours, which makes it a versatile tool.
In terms of balance, versatility, and ease of use, it might be the best drawing app for Windows available.
When you enter the Windows Ink Workspace, you do so by clicking the drawing pen.
If you needed any indication that it was for writing and drawing, there it is.
It's one of the most versatile Windows sketch app.
The system will immediately ask you if you want a whiteboard or full-screen snip.
You can use this to draw freely or doodle on your screen. It makes it fun and easy to draw without forcing you into anything serious.
A great perk of the Windows Ink Workspace is the fact that is has a variety of tools.
That's always a plus with a Microsoft drawing app.
You can easily draw with all kinds of different pens and colors.
Some of them even change colors as you use them, which can be even more fun.
This is one space that is great for what it was intended.
It gives you an open drawing space and lets you add additional elements if you really want to.
Windows Ink is a great sketch software for pc. It might be the best drawing app for Surface Pro.
One of the classic Windows drawing apps. As far as native applications go, Paint 3D is an interesting one.
This upgrade to the original Paint is something that leaves no stone unturned.
While the original version was easy to use and basic, this new version is another application altogether.
The new version comes with a variety of exciting new tools that make it easy and fun for you to get drawing.
The original Paint relied on a few key tools.
Clearly, Paint 3D is a major Windows 10 drawing app in that it comes with the OS.
The new version has so many options, you'll never use them all.
You have a variety of brush and color options.
You have a collection of shapes in both 2D and 3D, and you have stickers.
These stickers can be applied to a variety of fun drawings for your amusement.
There is no lack of room for creativity in this application.
Just like the Ink Workspace, you can draw in Paint 3D using a variety of tools.
One of the easiest-to-use drawing apps for Windows, it doesn't get much simpler than this.
It is open to the mouse, touchscreen, and even some drawing pads.
This makes it easy for you to get the most out of your drawing experience in your preferred way.
By allowing you complete control over a space, you can make surprisingly great art in this application.
For these reasons and more, it may be the best drawing app for Windows.
As far as drawing apps for Windows goes, this is one free one that is truly great.
This is one application that is on multiple platforms that people love.
Autodesk is a powerful drawing tool that knocks the competition out of the water.
In the drawing apps for Windows realm,
AutoDesk reigns supreme over all of the other drawing apps.
It would not be unfair to say it's the best drawing app for Windows.
It has an extensive amount of functionality built into it that makes it ideal for most users.
AutoDesk is great for every level of artist.
It's one of the best drawing apps for Surface Pro, among other tablets.
The amazing functionality of AutoDesk makes it a popular option among digital artists.
People use this tool to create a wide range of truly amazing works of art.
For some people, it can be a basic tool.
For others, it is the means by which they create a masterpiece.
It can be used either as a simple sketch app for Windows or a fully robust Windows drawing app platform.
It can support you from start to finish as you begin learning about digital art.
AutoDesk Capabilities as a Drawing App
It's one of the better Windows drawing apps for more serious pieces.
This makes it a great platform for users to grow into.
One of the biggest perks of AutoDesk is its extensive collection of brush options.
There are endless brushes for you to use, which means you can fully customize them.
While most apps are dependent on a few key brushes, AutoDesk goes all out.
If there is a kind of brush that you can imagine, the system probably has it. That's part of what makes it one of the most versatile drawing apps for Windows.
They cover a wide range of artistic tools as well.
This allows versatility in your art style.
AutoDesk is built to support a variety of digital drawing approaches.
As a standard, you can create beautiful drawings in the system. It's a Windows drawing app that has great overall versatility.
You can do this with the use of both pencil and marker options.
Beyond drawing, you can also paint or work with pastels in the system.
There are a wide variety of options, and these different tools mix perfectly.
As an added bonus, their brushes even come with a textured option to give your drawing that much more.
In the world of drawing apps for Windows, this is one that you won't want to miss. It might be considered the sketch app for Windows.
Drawing apps for pc can get a bit too complicated, but Sketchable keeps things simple and easy to use.
This awesome application is all kinds of fun when it comes to drawing.
Though it was made with the Surface in mind, that doesn't necessarily limit its use. It's among the most versatile drawing apps for Windows.
Users will find an amazing tool in this product, which can help them to make awesome projects.
Sketchable brings together the power of layers like never before.
This makes it an optimal drawing environment that can easily help you improve your craft.
Sketchable can also be used as a tracing app for Windows.
Layers are helpful when drawing because they allow you to sketch, draw, and add details without risk.
These can be used to easily fix a single mistake or help with adding fine details.
It allows you to grow into your process more, and you should never have to ruin a drawing.
It might just be the best sketch app for Windows.
Sketchable features:
Unique interface
Literal notebook in the digital world
Produce high-quality, detailed work
A vast collection of brushes and color options
Draw in high definition
A free app that allows you to get straight into creating art

This app is more than just a unique name and fun functionality.
In reality, this is one app that looks simple but is quite complex.
You might think that this is a standard sketching app, but there's more to it. Among different Windows drawing apps, it is one of the most far-ranging.
This particular app holds quite a range between simplistic drawing and complex art.
It is a very versatile tool that can be used to help artists grow.
Graphiter As A Sketching App
As would be expected, Graphiter is a tool that focuses on the use of pencils.
They offer both basic pencils and colored pencils, making it a specific kind of sketch app for Windows.
However, the colored pencils do require an in-app purchase for an additional cost.
Fortunately, when you see the images that can be made in this app, you'll understand why.
Most apps rely on the use of different brush types for some of the more complex effects.
Graphiter, on the other hand, makes it easy for you to create beautiful art using only pencils.
The tools that are provided by the system will surely test your skill as you grow your craft.
Instead of relying on tools to carry you, you can build your talents with pencil skills. In terms of digital colored pencils, graphite, and charcoal, this is one of the best drawing apps for Windows.
This is also a great way to practice true graphite drawings if that interests you.
You can use this tool and all of its capabilities for the purpose of learning. It's an easier Windows 10 drawing app to get into among the choices.
This makes it easy for you to build your talents at your own pace.
You'll never have to worry about sharpening these pencils.
All you have to do is focus on making stunning pencil drawings. If you want to use digital pencil brushes, this might be the best sketch app for Windows.
No one will believe that the final product was made on a digital platform.

In the realm of Microsoft applications, InkPaint is another product made to work with Windows.
It's a nice paint app for Windows and a perfect add-on to the other Ink spaces, which are native to the platform. It's definitely one of the simpler drawing apps for pc, but that doesn't mean it's not useful.
This add-on makes it easy for you to throw in some extra features to enhance your drawing experience.
You can enjoy all of the perks of the additional system features.
Perks are always great for a drawing app for pc.
This app is great for getting the most out of your Ink experience with Microsoft.
It is designed to be added to the system so that you can easily enjoy a little extra functionality.
This system is great for drawing comic art and a variety of other things with its handy tools. Definitely check it out if you are interested in illustration with drawing apps for Windows.
You might just be amazed by what you can create with this free application!

This is another add-on to existing Microsoft technology. It's a solid drawing app for Windows.
When you think of drawing apps for Windows, you might not consider tracing. In reality, tracing is a great way to learn how to get the most out of your drawing talent.
To no one's surprise, Tracing might be the best tracing app for Windows.
Sometimes it can be helpful to start here and build up your skills.
Tracing is a great way to learn how to draw and make certain strokes.
You will not believe just how quickly this helps you to learn.
The application lets you draw over any picture on your device. It turns your device into a tracing app for Windows.
Affinity Designer is a vector program that allows you to create designs in a smooth way.
It's a solid Windows sketch app, perhaps the best for vector drawing.
They pride themselves on being able to revolutionize your creative process.
The software is lightning fast, and intuitive, with a low learning curve.
Due to its fast, vector-based style, it's one of the better sketching apps for Windows.
It includes a vector pen, shape drawing tools, custom vector, and raster brushes, ability to import Photoshop brushes, text style management, various exporting options, brushstroke stabilization, and more.
In 2018, Affinity Designer won "Application Creator of the Year" at Windows Developer Awards. This means it's a well-received drawing app for pc.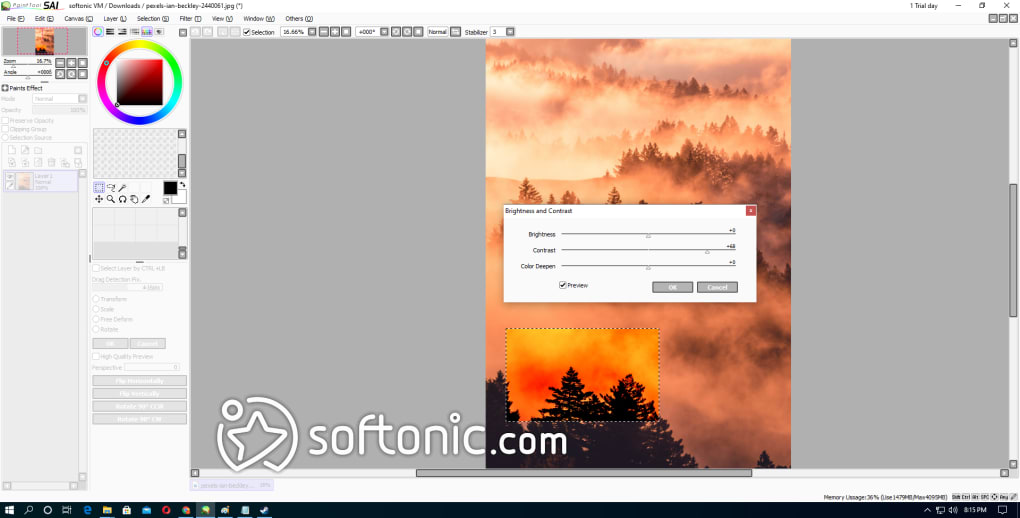 Paint Tool Sai' is a digital painting application for the PC.
Although not the best drawing app for Windows, it's a solid Windows 10 drawing app if you're looking for something to do illustration work with.
Its greatest strength is to do detailed brushwork when you are working with a compatible tablet.
If you're looking to do manga or anime illustrations, Paint Tool Sai may be the program for you to make it easier compared to Photoshop, Illustrator, or Corel Painter.
It is one of the best painting software you can get for this.
It's a great Windows drawing app overall.
Although it has some limited functionality, this program has a huge following and is a popular tool to create manga and anime illustrations.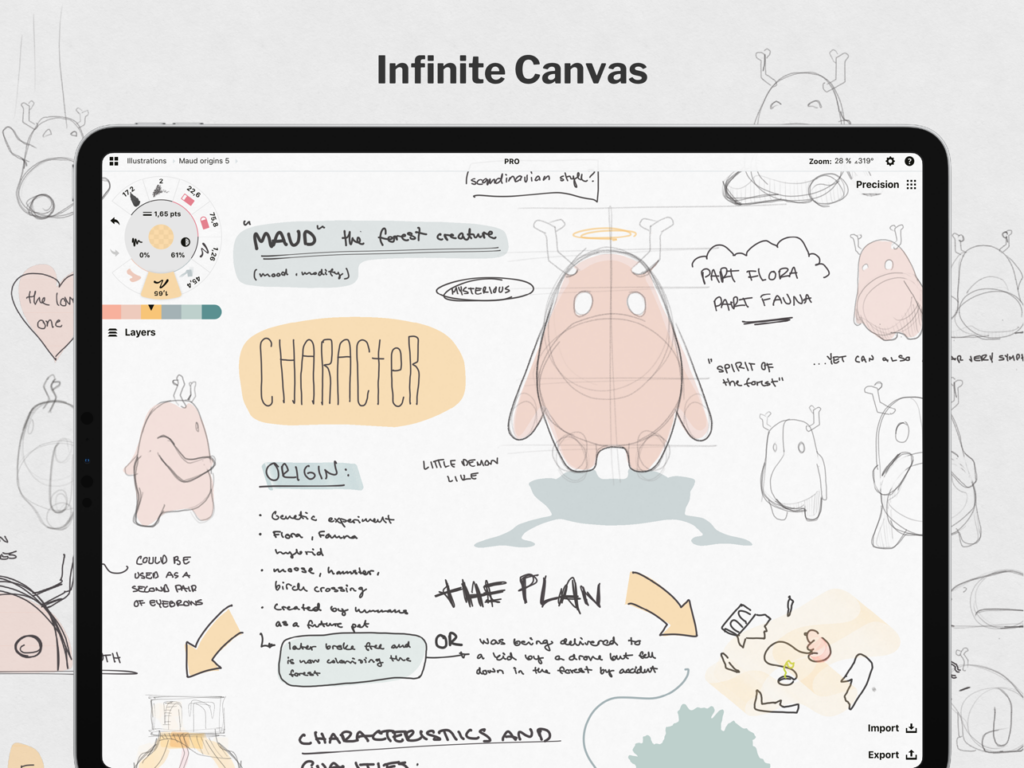 Concepts is a drawing app that is unique.
It's among the best sketching apps for Windows.
A drawing app for Windows for brainstorming and sketching, it's the best sketch app for Windows for this type of work.
It's more of a canvas on steroids that gives you the flexibility to think, plan, whiteboard thoughts, write ideas and notes, create product sketches, design plans, and then share them with the world!
It is used by professionals at Disney, Playstation, Apple, Google, and many others to transform concepts into reality.
So, for the concept art stage, Concepts might be one of the best drawing apps for Windows.
Concepts' highlight would definitely be the infinitely-sized canvas that allows you to endlessly whiteboard your thoughts or create detailed journey maps.
The infinite canvas could make Concepts the best sketching app for Windows 10.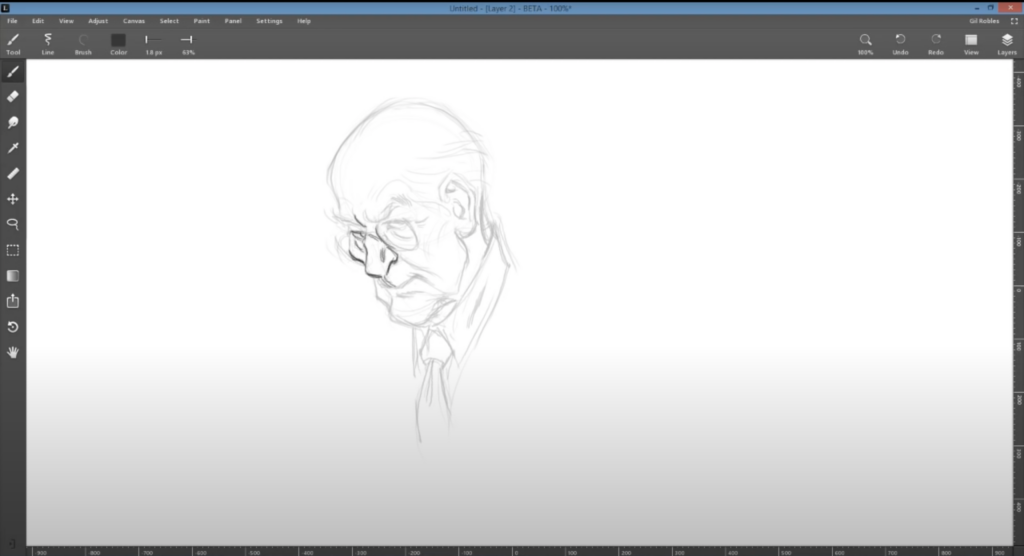 Leonardo is a drawing and painting application for Windows 10 that provides a smooth, clean, and really enjoyable experience on your tablet.
In terms of integration with a tablet, it could be considered the best drawing app for Windows.
It lets you create easily in a way that you can quickly fire up the application and start creating an endless amount of art.
It has an infinite canvas with some amazing pencil and brush tools. The pencils look very natural and are easy to use.
So, for these reasons and more it might be time to check out this drawing app for pc.
Read Also: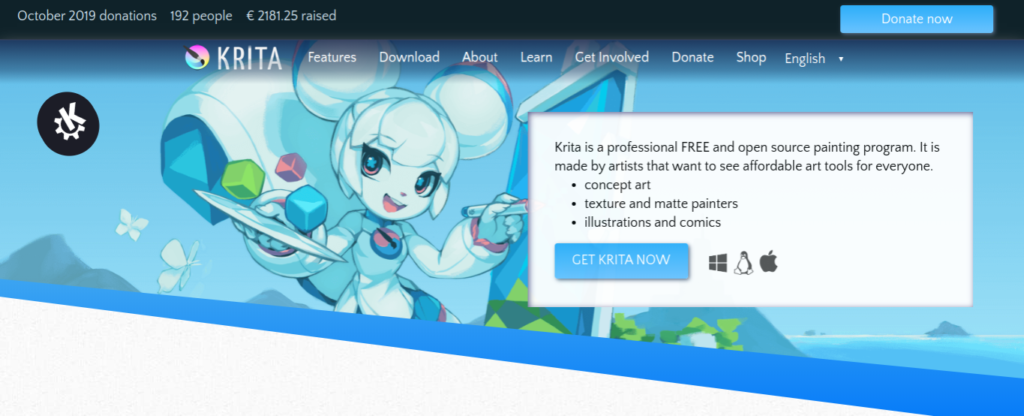 Krita is software for professional artists made by similar passionate artists in order to make art accessible to everyone.
For that reason alone it might be one of the best drawing apps for Windows.
It is suitable for devices using Windows, Mac, and Linux.
For a digital illustrator, this is the ideal software to experiment with art tools such as an extensive palette, layering, filters, and animations.
Krita is amazing for artists who are more into manga and comics. It's great if you are looking for a drawing app for pc.
The customization features of the app are unparalleled, ranging from brushes to pens.
Krita is recommended to all artists whether amateur or professional. It just might be the most solid Microsoft drawing app for illustrators.
Features:
Designed for illustration
Completely free
Extremely easy to use
The interface is clean and isn't cluttered with unnecessary tools unrelated to digital illustration
Works on Windows, Mac, and Linux
Import and export PSD files
Huge community to ask and share your work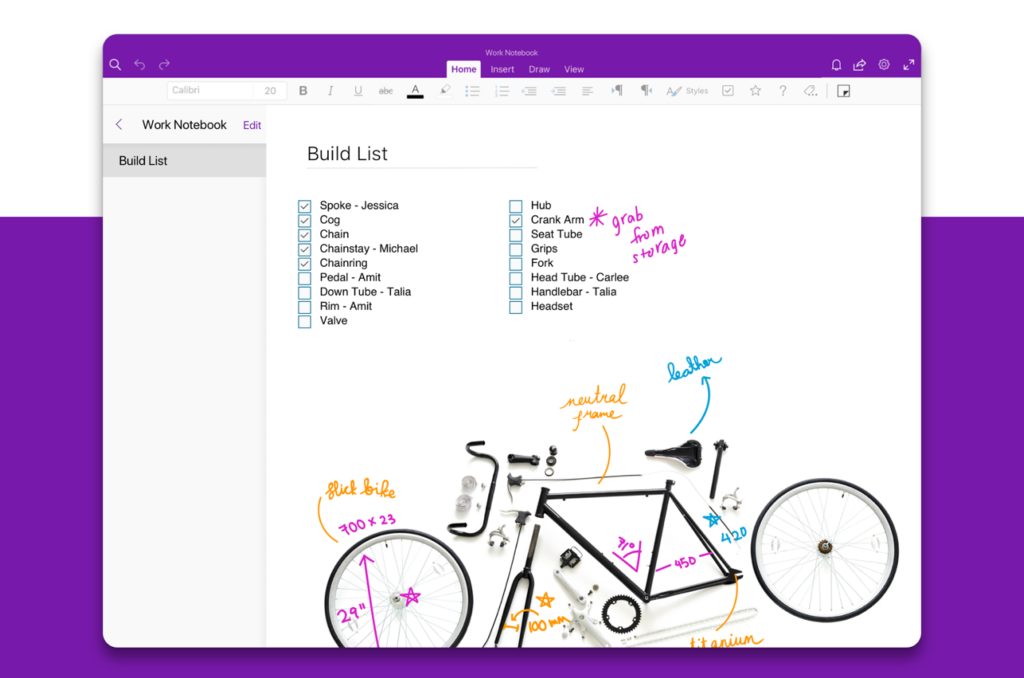 OneNote is an easily overlooked but completely invaluable app.
It's not just a writing app, but a drawing app for Windows too.
Made by Microsoft, this app offers a full collection of notebook options.
You can write, list, and draw all in one app.
In a certain way, it's one of the easiest-to-use sketching apps for Windows.
While it doesn't have the depth of tools of the best drawing apps for Windows, it's great as a Windows sketch app.
The tools provided in the drawing portion surpass most general notebook apps.
You can even enjoy some more creative color-changing options while you draw.
If you are looking for good drawing apps on the iPad, Microsoft has you covered.
This app excels when it comes to strong organizing, making it a must-have.
You can enjoy drawing and rearranging your notes to match your preferences.
Since it is Microsoft, you can find all of your work in the cloud as well. This makes it a well-integrated Microsoft drawing app.
All you need is your Microsoft office login, and you are good to go.
One Note includes:
Real-time collaboration
Store information safely
Use on any device or significant operating system
Touch capacity for drawing
Record audio and video
Scan handwritten notes and convert them into text
Use on the go
Track changes and view revision history
Supports various multimedia
Integrate other Microsoft apps and plugins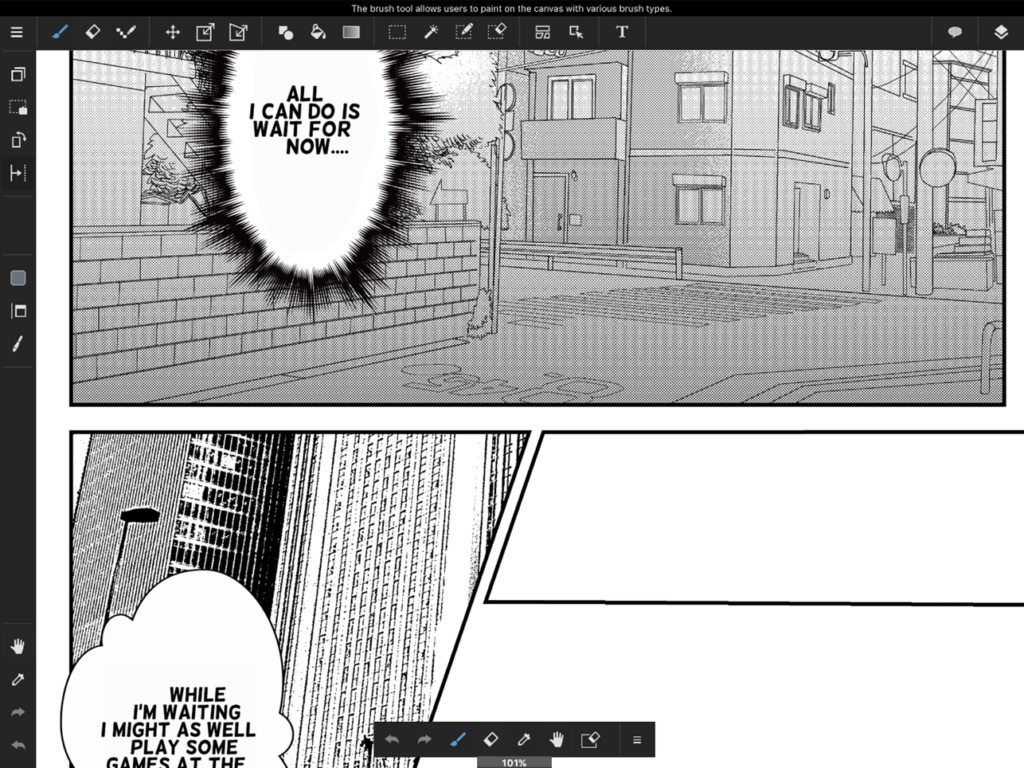 MediBang is a fantastic choice for people who like to draw anime illustrations or future manga comic book artists.
It is one of the best art apps for Windows 10.
It's also one of the best drawing apps for Windows overall.
There are over 50 brushes and tones that are perfect to transform your line art drawings into polished works of art and sequential art.
There're many painting brushes, access to tones of free resources, free comic fonts to help add a professional quality to your word bubbles, create comic panels easily, easily edit your art, easily add reference photos to your layers, and share your work so you can easily collaborate with others, and have your work auto recovered.
MediBang also makes superb quality lines.
This is its specialty as a Windows drawing app.
It might be a little confusing at first, but after getting some quick help you'll soon love it and toss your other drawing apps out the door.
If you're looking for the best drawing apps for Windows to use for comic illustration, look no further.
MediBang includes:
Sleek and lightweight performance
Over 50 brushes
Layers
Draw lines perfectly with Snap Guides
Easily create comic panels
Easily manage all your comic pages in one file
800 free premade tones and backgrounds
Store on the cloud
Free fonts
Easily collaborate with others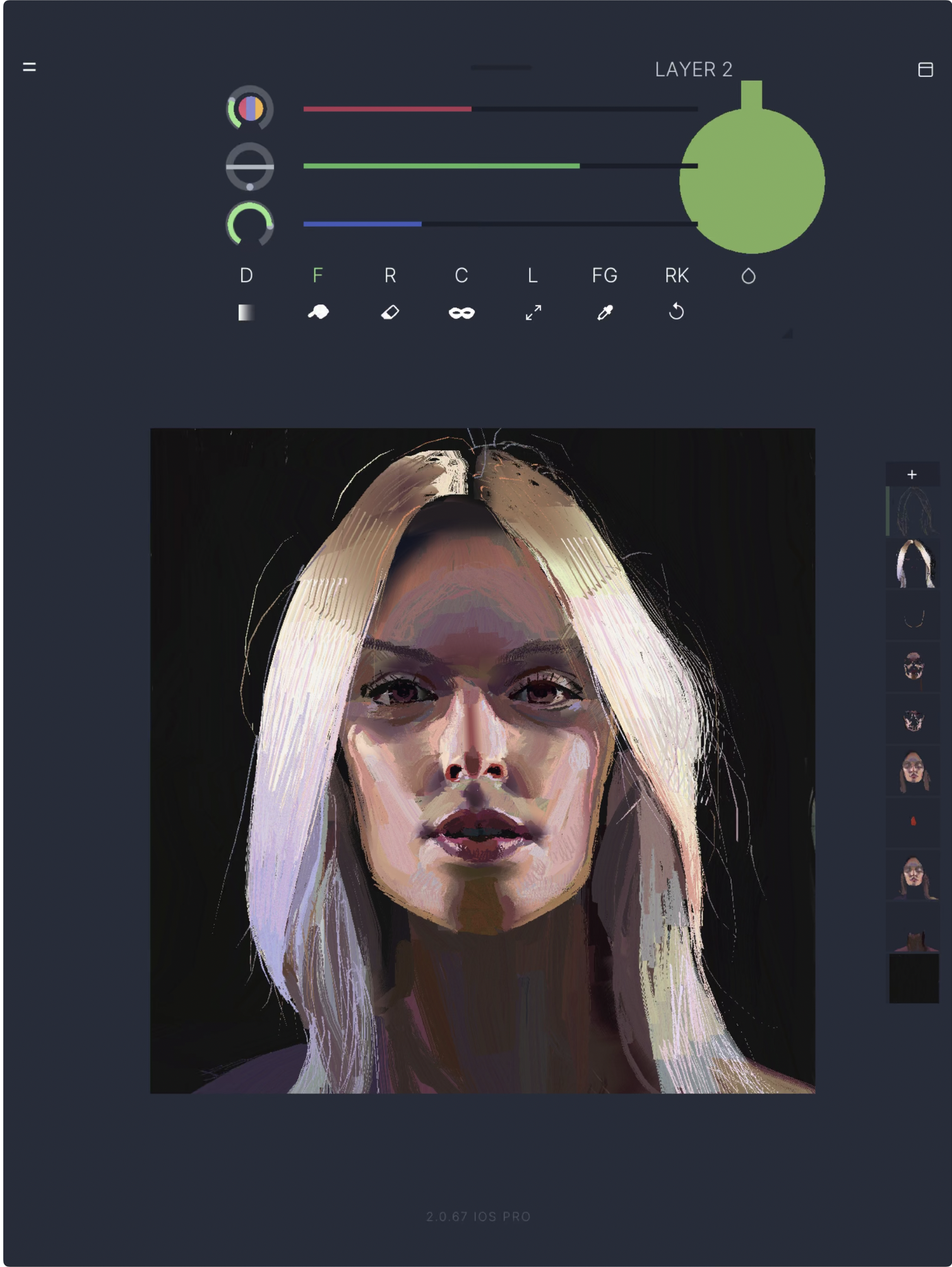 Heavy Paint is a simple and powerful painting software.
It is considered one of the best paint programs.
This makes it one of the best drawing apps for Windows too.
When you use the app, you will be able to focus on what is needed when painting; for example, the colors and shapes all within a streamlined interface.
It has elegant tools, a clean interface, and speed allowing you to create masterpieces without being overwhelmed by the tool itself.
It has elegant tools, a clean interface, and speed allowing you to create masterpieces without being overwhelmed by the tool itself.
You will be able to create digital paintings with a traditional feel and have some incredible tools to play around with.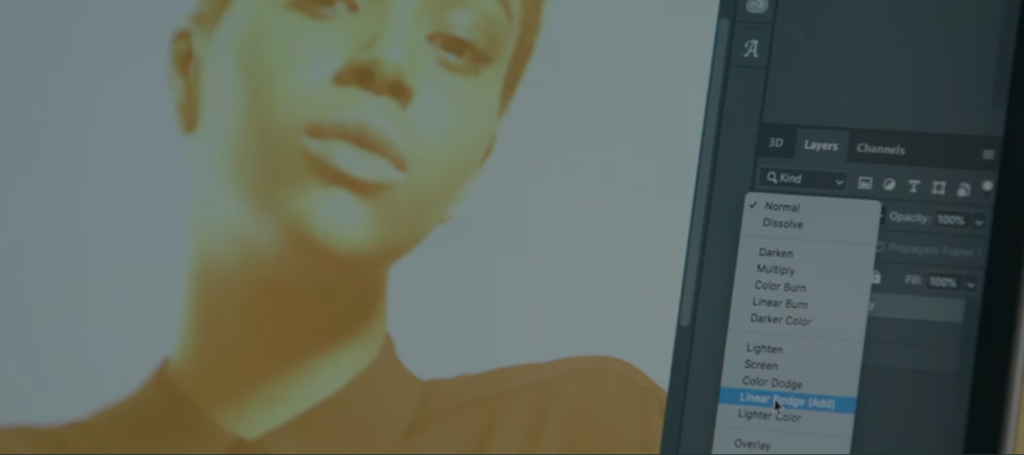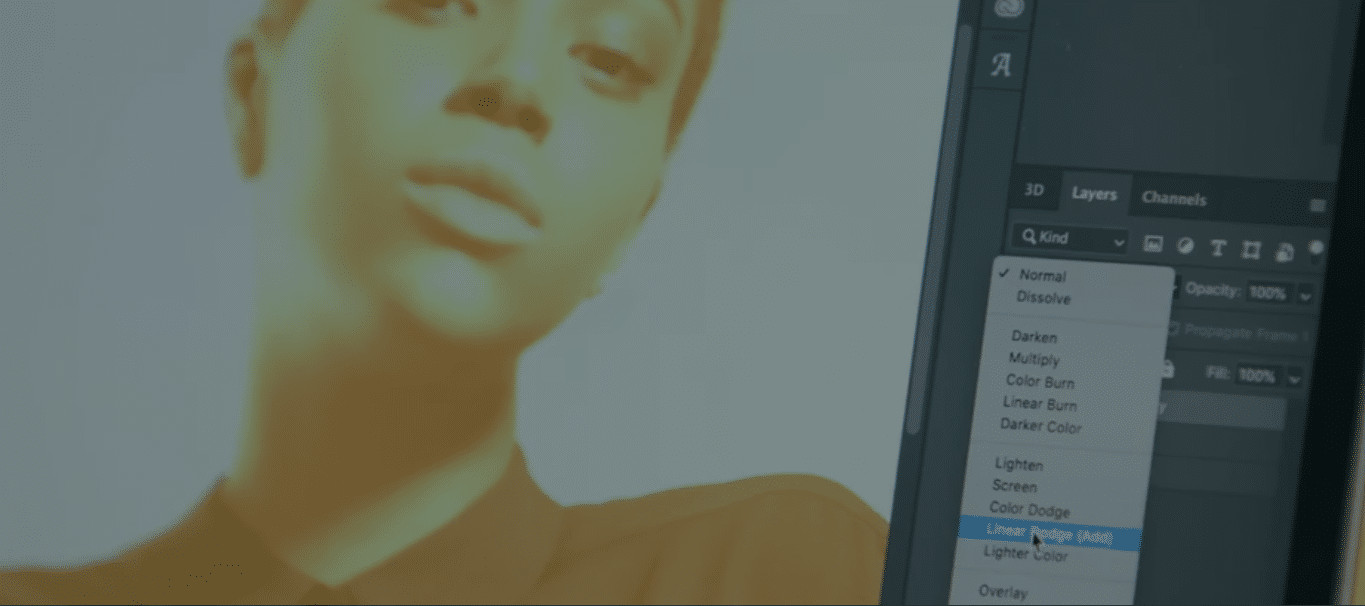 Welcome to the world of Adobe Photoshop, the ultimate industry-leading software for digital art and photo editing.
Packed with an extensive array of brushes, filters, and layers, Photoshop provides artists with the creative freedom they've always dreamt of.
And yes, it supports graphics tablets too, so you can create realistic drawings and designs with ease.
Key Features:
A vast library of brushes
Efficient layer management
Graphics tablet compatibility
Robust photo editing tools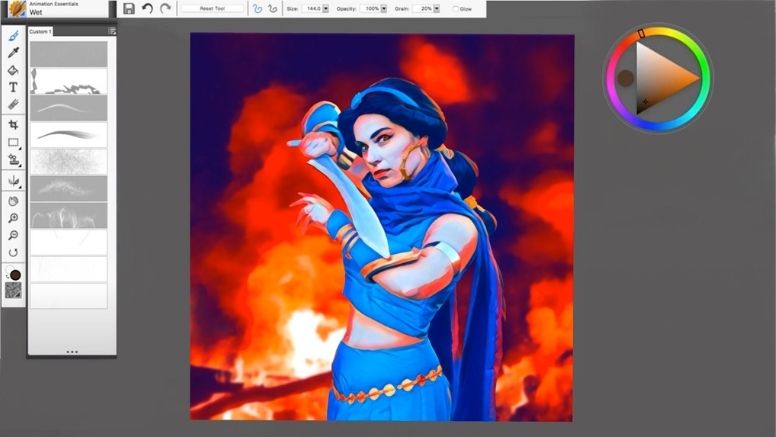 Corel Painter is a powerful digital painting software, designed specifically for professional artists. It offers a comprehensive range of brushes and textures, mimicking traditional art mediums such as watercolor, oil, and acrylic.
Key Features:
Natural-Media brushes
Clone painting
Texture synthesis
Brush customization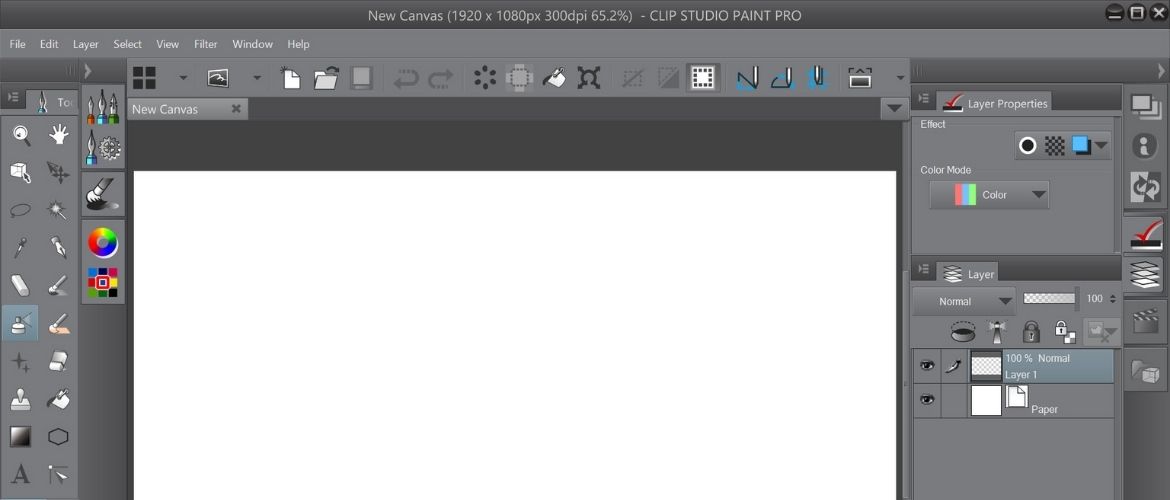 Clip Studio Paint is a versatile drawing application, catering to comic artists, illustrators, and animators. With its advanced brush engine and vector support, it enables users to create professional-quality artwork.
Key Features:
Customizable brushes
Vector support
3D model integration
Animation features
Rebelle is a unique digital painting software that simulates traditional watercolor and acrylic painting techniques. With its realistic blending and color mixing, it offers an authentic painting experience for digital artists.
Key Features:
Realistic watercolor simulation
Wet and dry media
Customizable brushes
Paper texture settings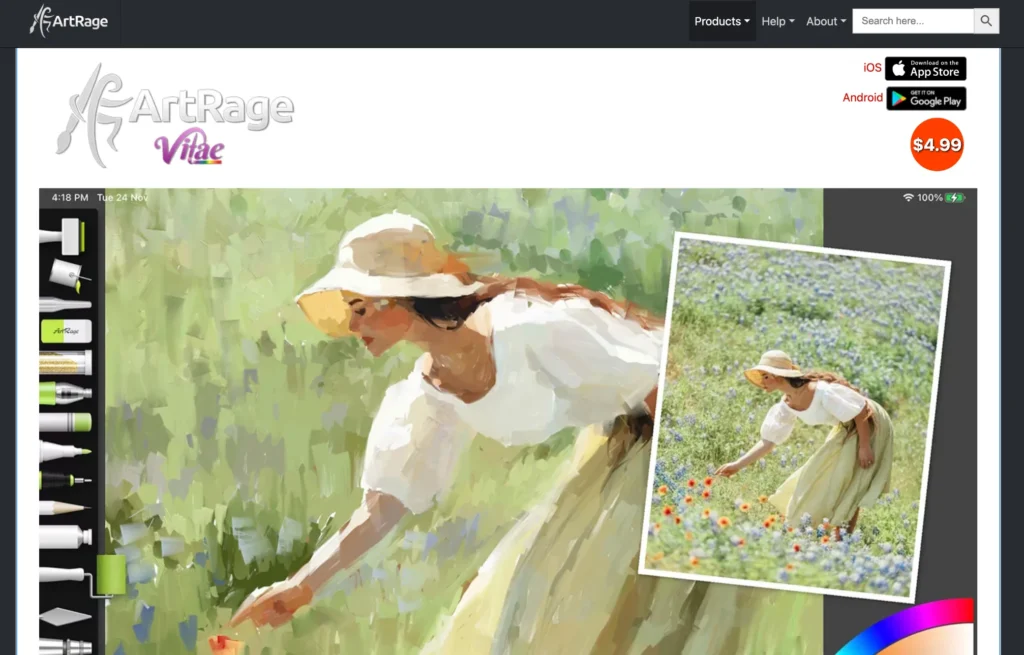 ArtRage is a digital painting application that replicates the feel of traditional art mediums, such as oil paint, watercolor, and pencil. With its user-friendly interface and natural painting tools, it is suitable for artists of all skill levels.
Key Features:
Natural painting tools
Customizable brushes
Layer support
Tracing and reference images
Meet Paint.NET, a free and lightweight drawing and photo editing software created specifically for Windows users. Its accessible interface and fundamental editing tools make it a fantastic choice for both beginners and casual users. Dive into the realm of digital art and explore your creativity with Paint.NET!
Key Features:
Layer support for easy editing
Essential tools for image manipulation
An extensive library of plugins
A user-friendly and intuitive interface
Conclusion
Finding the right drawing apps for Windows can revolutionize your process.
Now that Microsoft has introduced the surface and the technology is increasing, you can expect to see more.
As Microsoft begins to pace the existing iPad lines, they will likely place more of a focus on these applications.
Already, they have built a wide collection of apps that can be used with ease.
It seems likely that they will continue to develop these over time.
As the trends shift and more people begin drawing on PCs, more big names will cross over to the platform.
You can safely expect a rise in third-party apps over time.
For the time being, there are still plenty of amazing systems that are perfect for your drawing needs.
As you experiment, you can practice with a variety of tools. Let this be a lesson that not all drawing apps cost a lot of money or any money at all.
You can enjoy a quality drawing experience with any of these applications!
What's your favorite drawing app for Windows?
Windows Drawing Apps FAQ
What is the best free drawing program for Windows?
Autodesk is one of the best drawing apps that is free. Affinity Designer is the best vector drawing. MediBang is the best manga drawing app.
Is Sketchable free?
Yes, it is absolutely free.
Is there a Procreate for Windows?
There isn't a version of Procreate for Windows, but you can try Leonardo.