Christmas drawings can be a wonderful way to either relax or practice your drawing skills during the holidays.
There are so many Christmas drawing ideas you can create during the holidays, and with enough skill, the drawings can make heartfelt gifts and decorations around the house.
I've assembled a few ideas to get you started on what you can draw during the holidays.
Most of these ideas are done in watercolor, but you can feel free to draw them with a paper and pencil of your choice!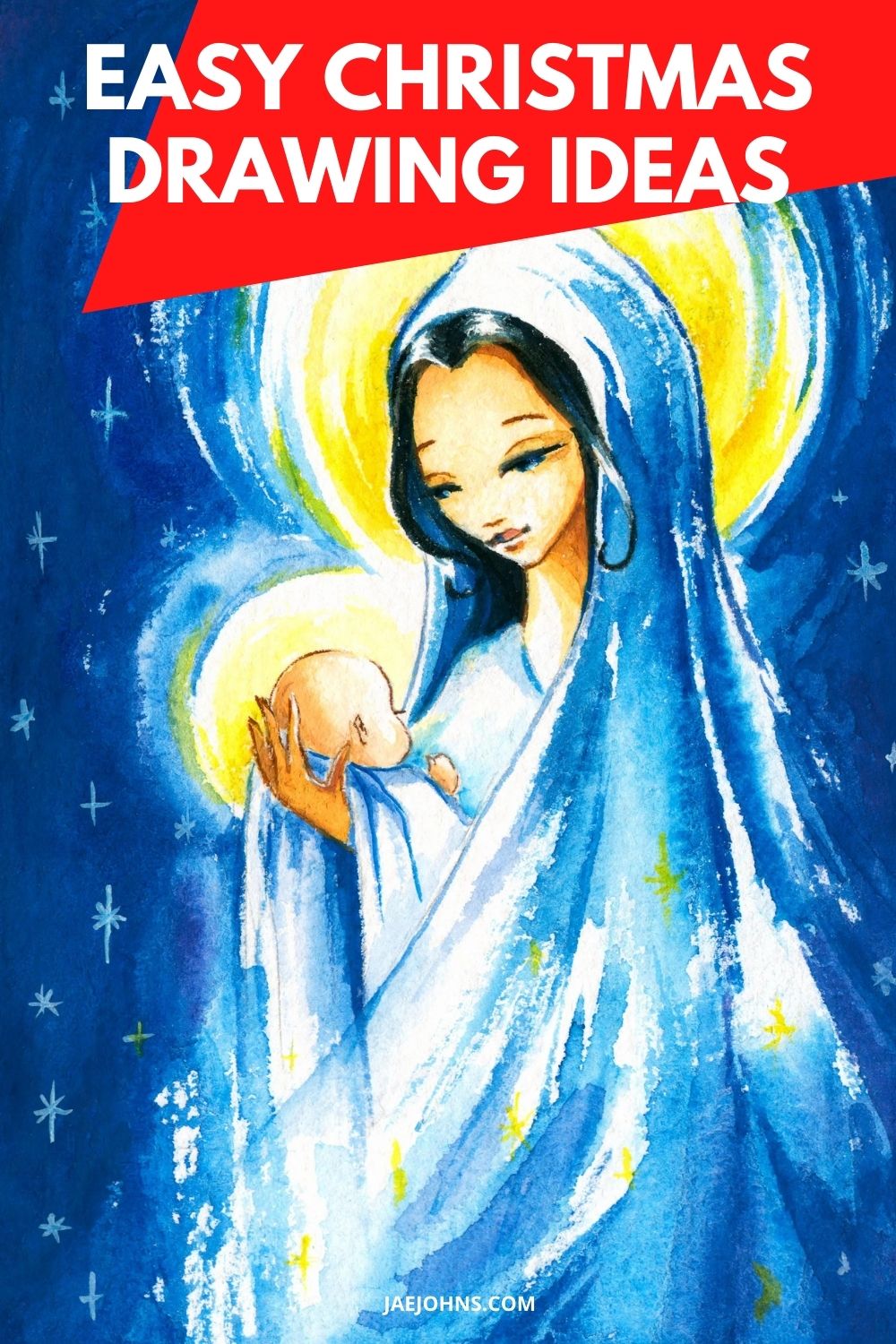 Christmas Trees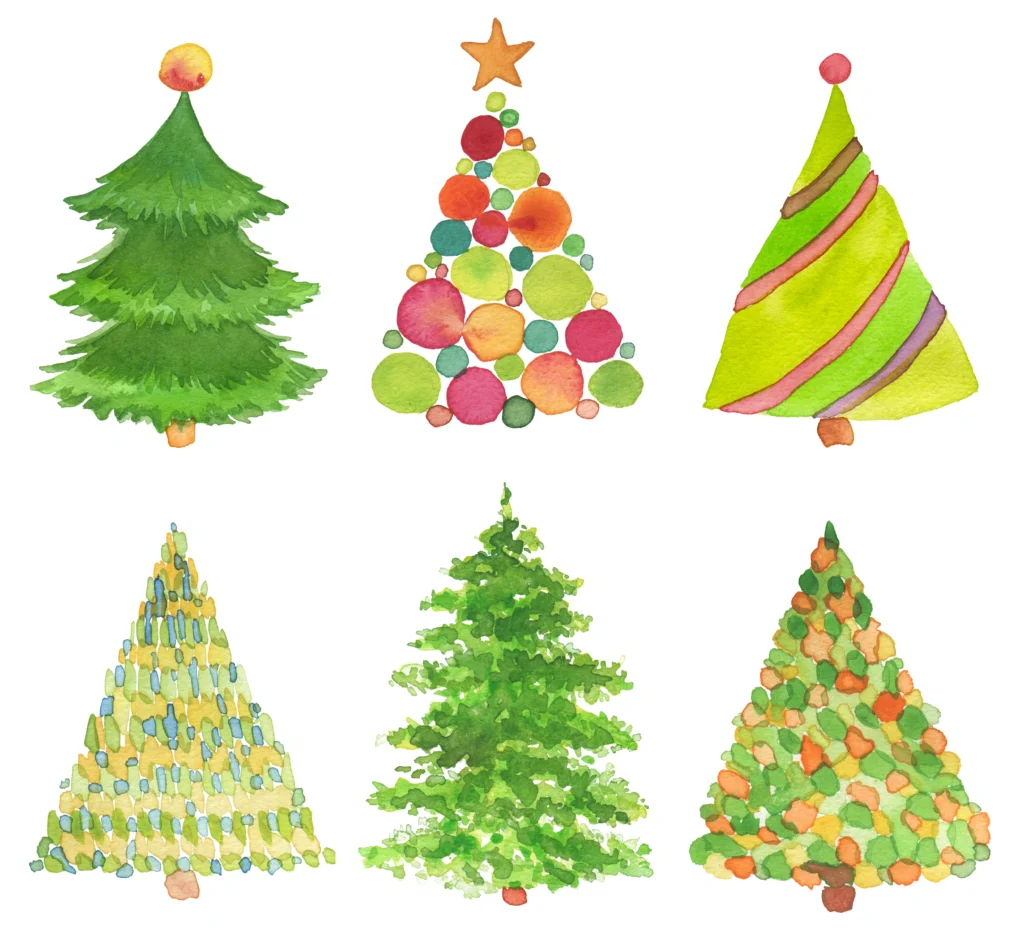 Christmas trees are one of the more complex and detailed things to draw, depending on the level of decorations you add.
However, you can go for a quick sketch, highlighting just some impressions of the colored lights and ball ornaments.
Or, you can go much more detailed, trying to get the shape and feel of the entire tree with decorations on it.
Also, you can pay careful attention to composition and balance, thinking about color.
Santa Claus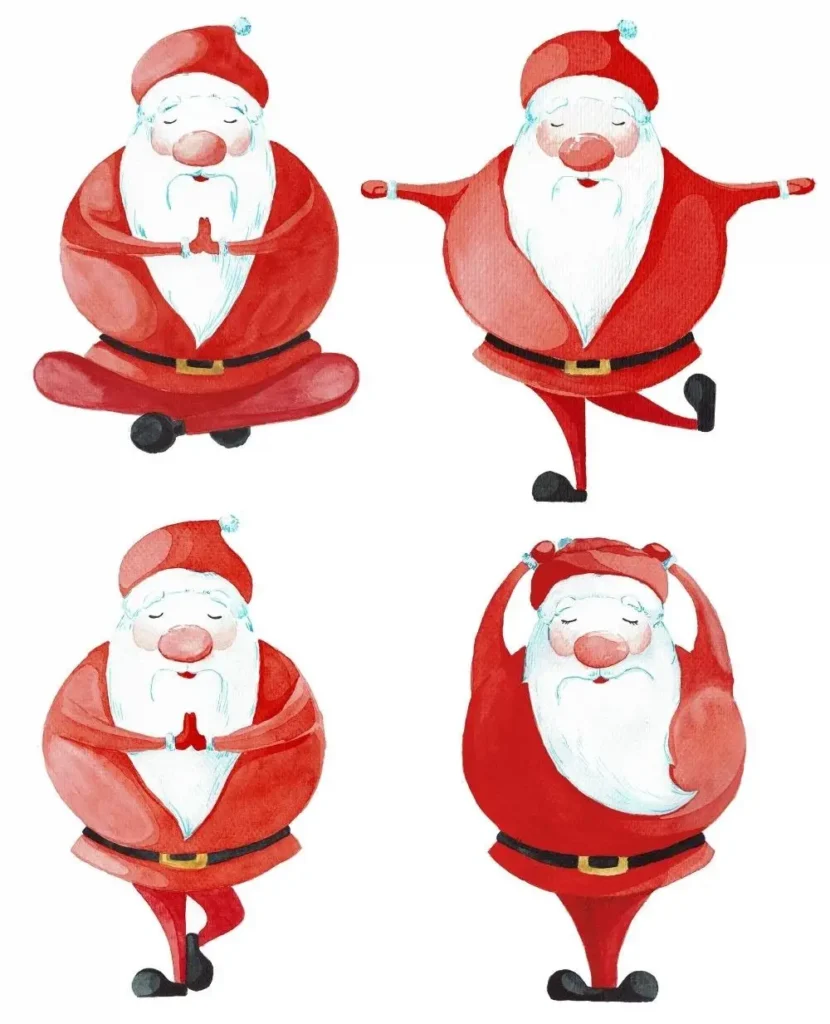 If you are looking to work on some portraiture, Santa Claus is a great Christmas drawing idea!
He's got a very detailed face with which you can go in many different directions, plus he gives off a cheerful attitude.
Make sure to get his red suit in there.
Santa Claus has very distinct shapes, so take advantage of drawing circles and curves when drawing him.
If you're feeling you want more of a challenge perhaps go for Santa's sleigh and reindeer if you want a fuller and richer Christmas scene.
Alternatively, you can go for a chimney scene, or even Santa eating some Christmas cookies!
Read Also
Candy Canes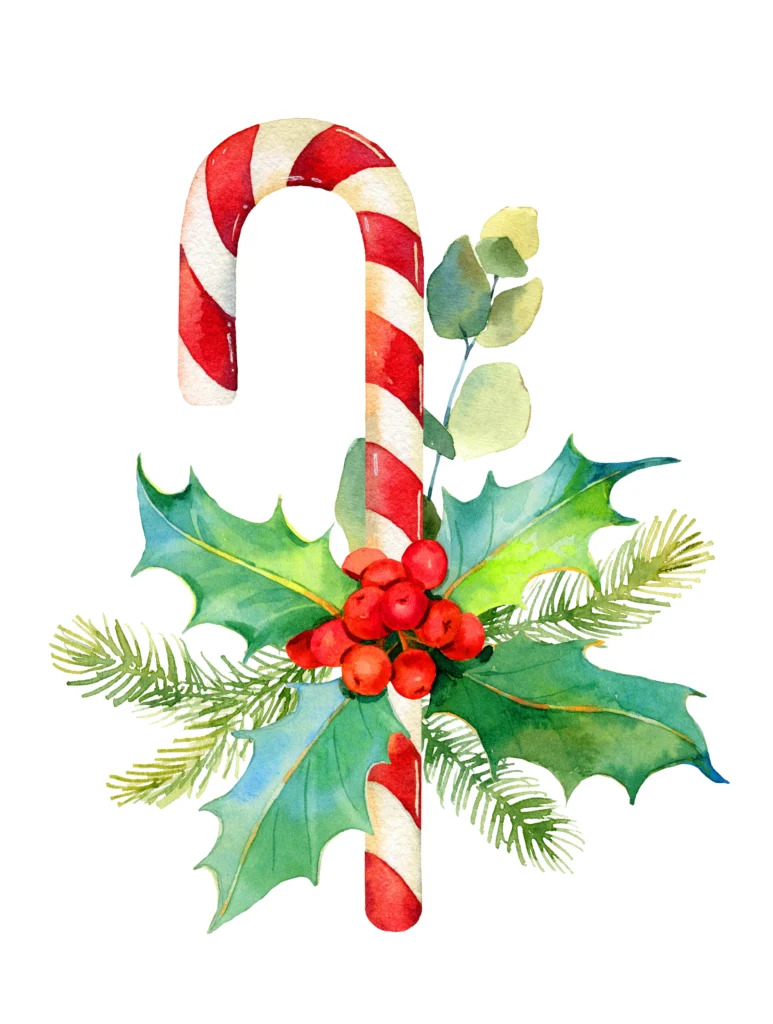 Candy canes are a straightforward yet iconic Christmas item to practice some simple shapes and colors.
They are also a fun addition to any winter wonderland scene or cozy Christmas fireplace.
If you want an advanced challenge, you can try to draw the wrapper along with the candy cane or you can add a mistletoe to it.
The ability to draw the transparent film around the candy cane is quite an accomplishment and will dramatically affect the drawing.
Nutcracker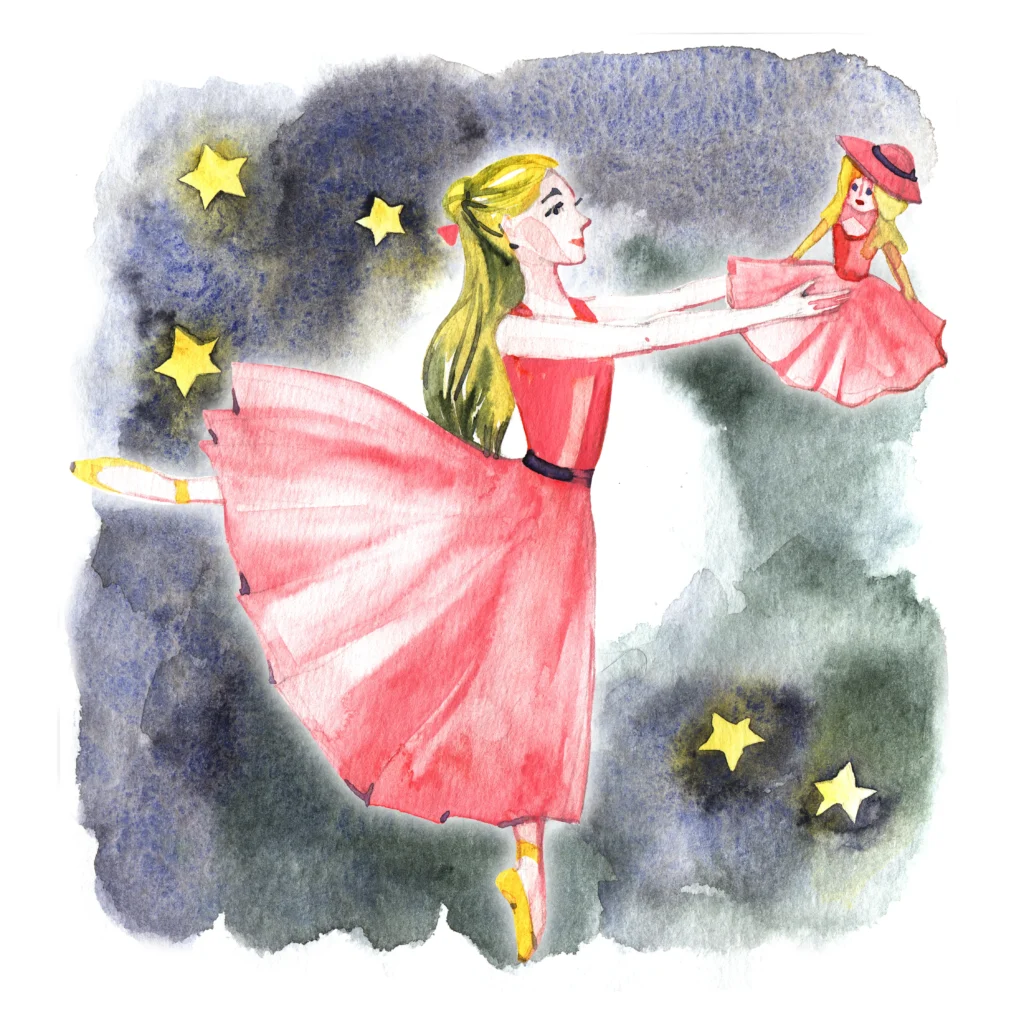 Nutcrackers are great fun to draw, as a toy that's somewhere between drawing a human being and drawing a toy.
You can just draw the Nutcracker himself or go for a scene of someone using it to crack a nut.
They also go great with dance scenes from the famous ballet.
There are lots of different directions to go with nutcrackers.
Christmas Cookies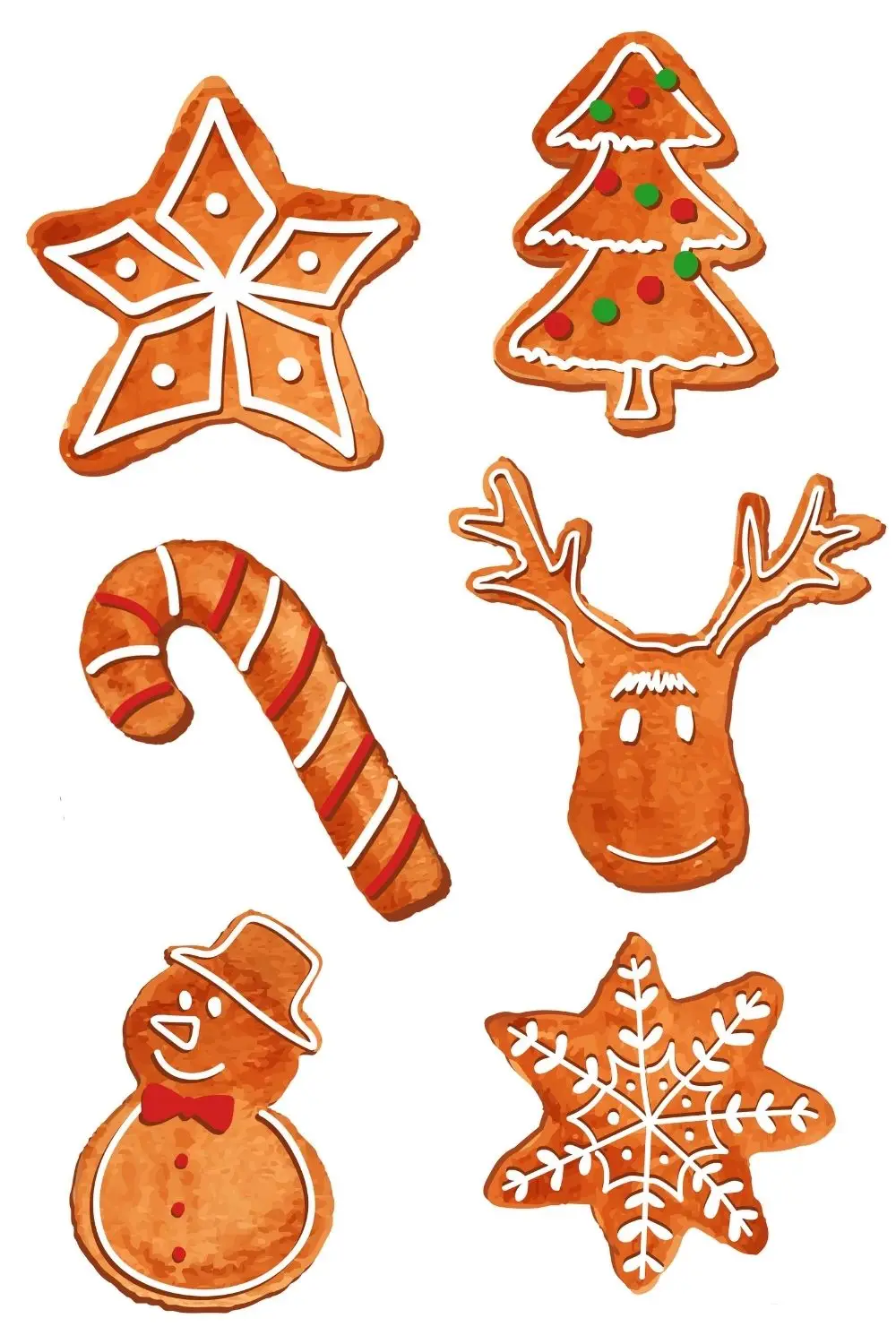 Christmas cookies have simple shapes and yet a lot of good texture to work with.
Plus, the crumble and food quality of the cookies let you go very simple and easy with the drawing.
You can draw an idea that stands out more by incorporating a cookie being eaten, coming out of the oven, or a similar scene.
Snow Globes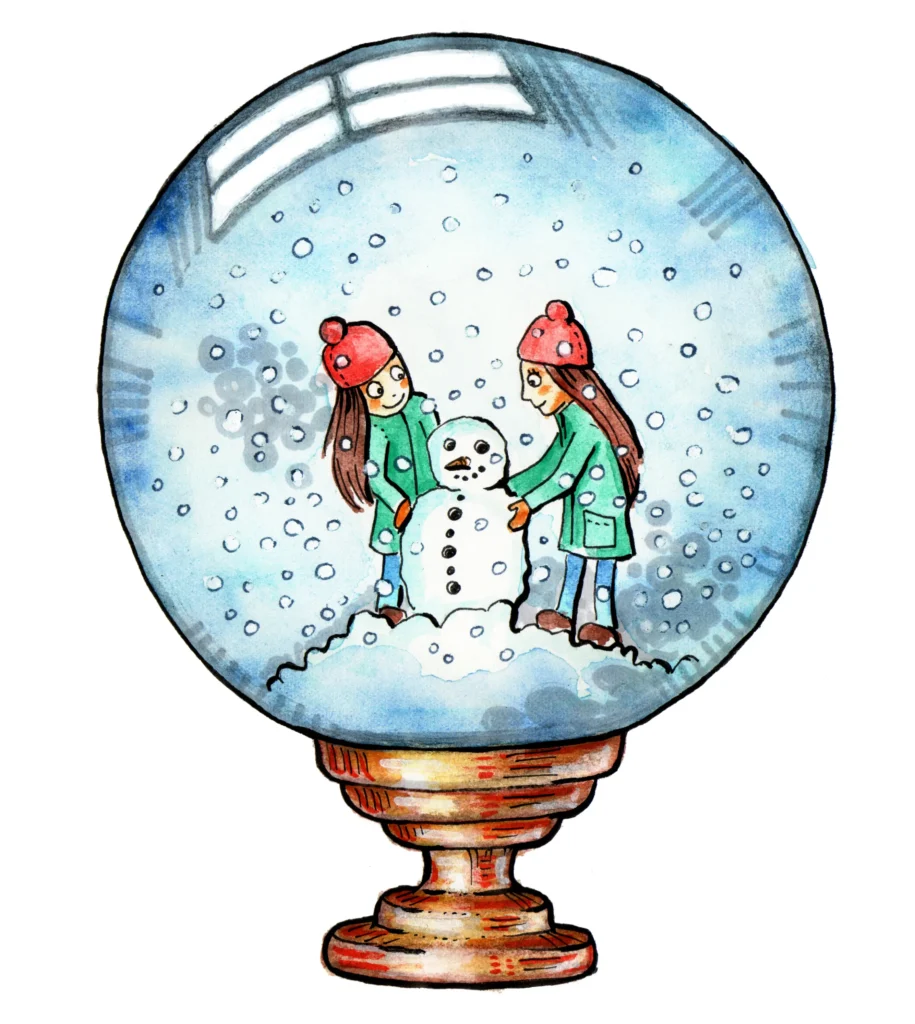 The glassy, miniature world of a snow globe is a great challenge to practice your skills will, and if accomplished well, has a beautiful effect.
Try to figure out a way you can get a sense of the falling snow just after the globe has been shaken.
A good snow globe evokes the whole holiday season in its world and is a great idea for those looking to advance their skills.
Holiday Wreathes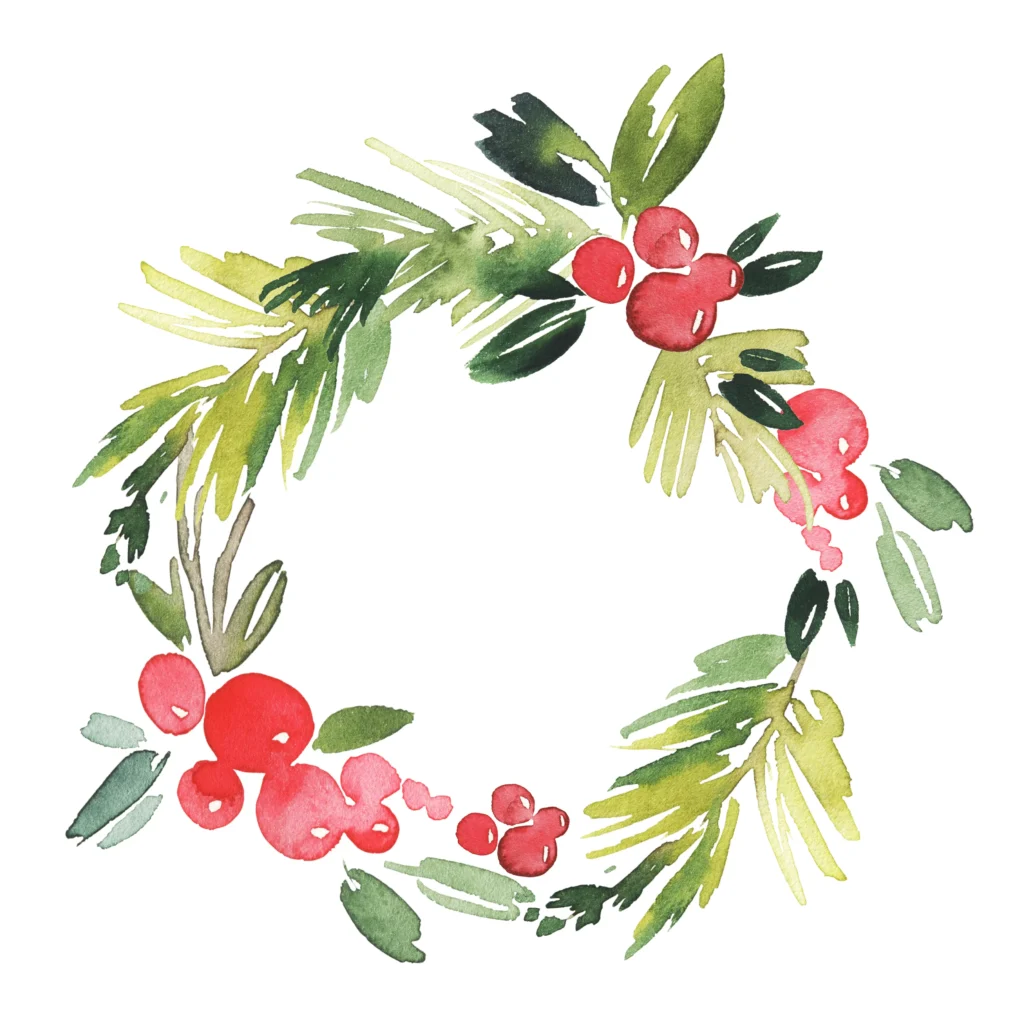 A holiday wreath is a complex, organic form starting from a simple shape.
It makes for a striking image once completed but is quite simple to begin drawing.
You can also add additional features like a red bow or holly berries within the wreath for more textures and layers to the drawing.
If you'd like to take it further, you can go for a whole door or area you'd like to draw.
Christmas Stockings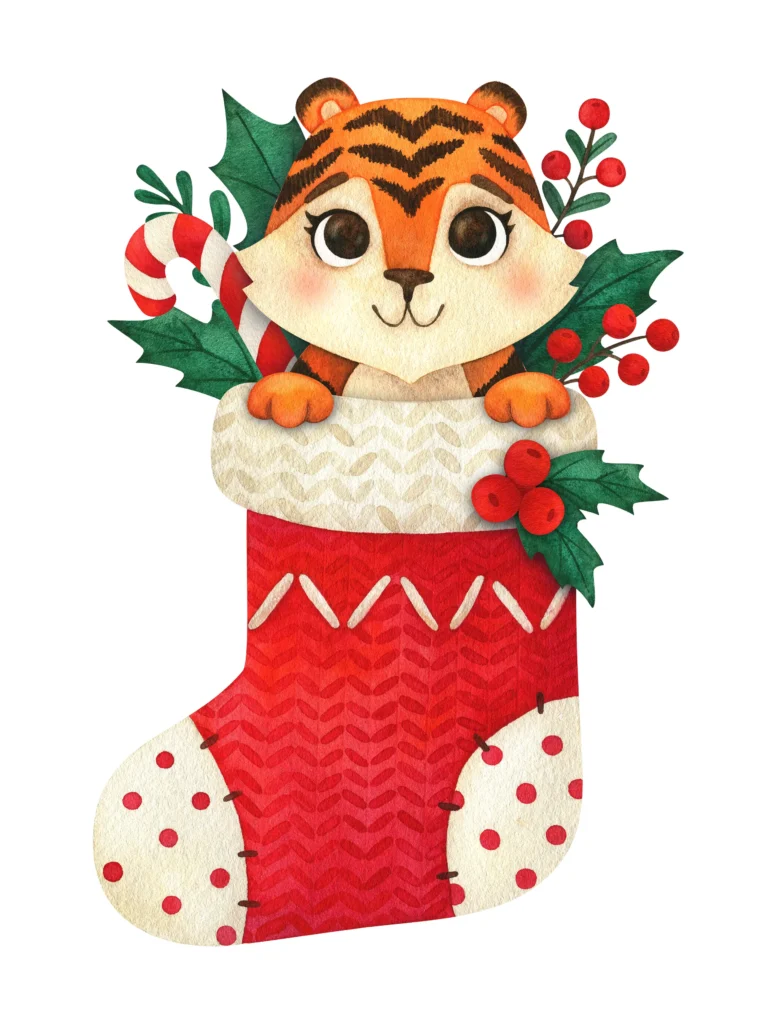 Christmas stockings, or rather a whole fireplace scene, is a great, cozy Christmas drawing to try.
You can go for cookies and milk on a tray, roasting chestnuts, or a few other motifs.
The great thing about drawing a Christmas stocking is that you can fill it with anything like a cute animal or some holiday decorations!
Try replicating your family's actual Christmas stockings for a bit of personalized fun in the drawing.
I'm sure they'll be surprised to see their real ones in the drawing!
Gingerbread Man & Woman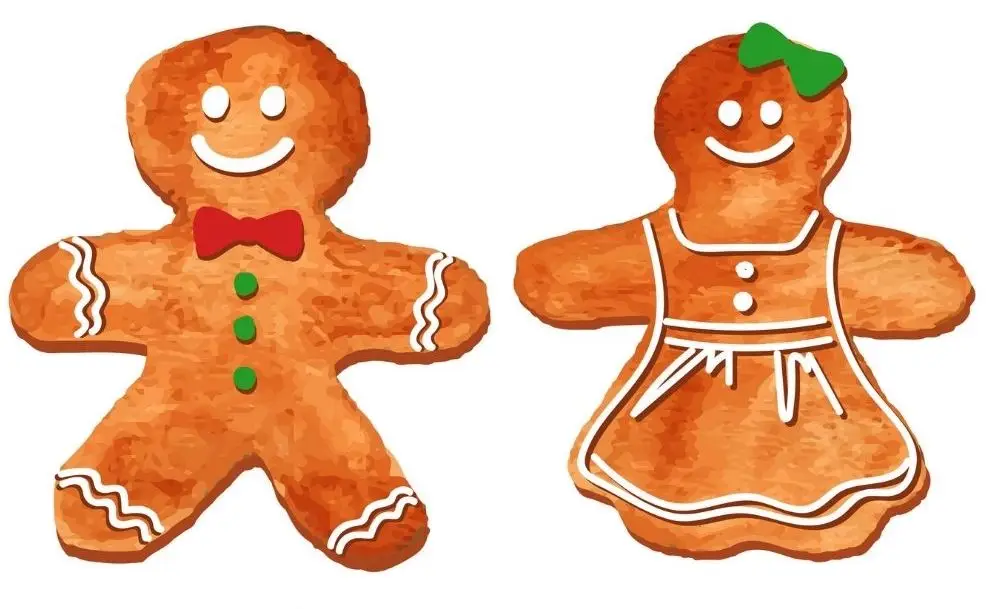 Who doesn't love some good gingerbread cookies for the holidays?
A gingerbread man can go from very simple to draw to reasonably complex depending on how much of the cookie or eating you portray.
You can start with just a sketch or two of actual gingerbread men, but then make up a scene with them coming out of the oven, on display with a gingerbread house, or even being eaten!
If you want to be a bit different then draw a gingerbread woman to go with your gingerbread man!
Birth of Jesus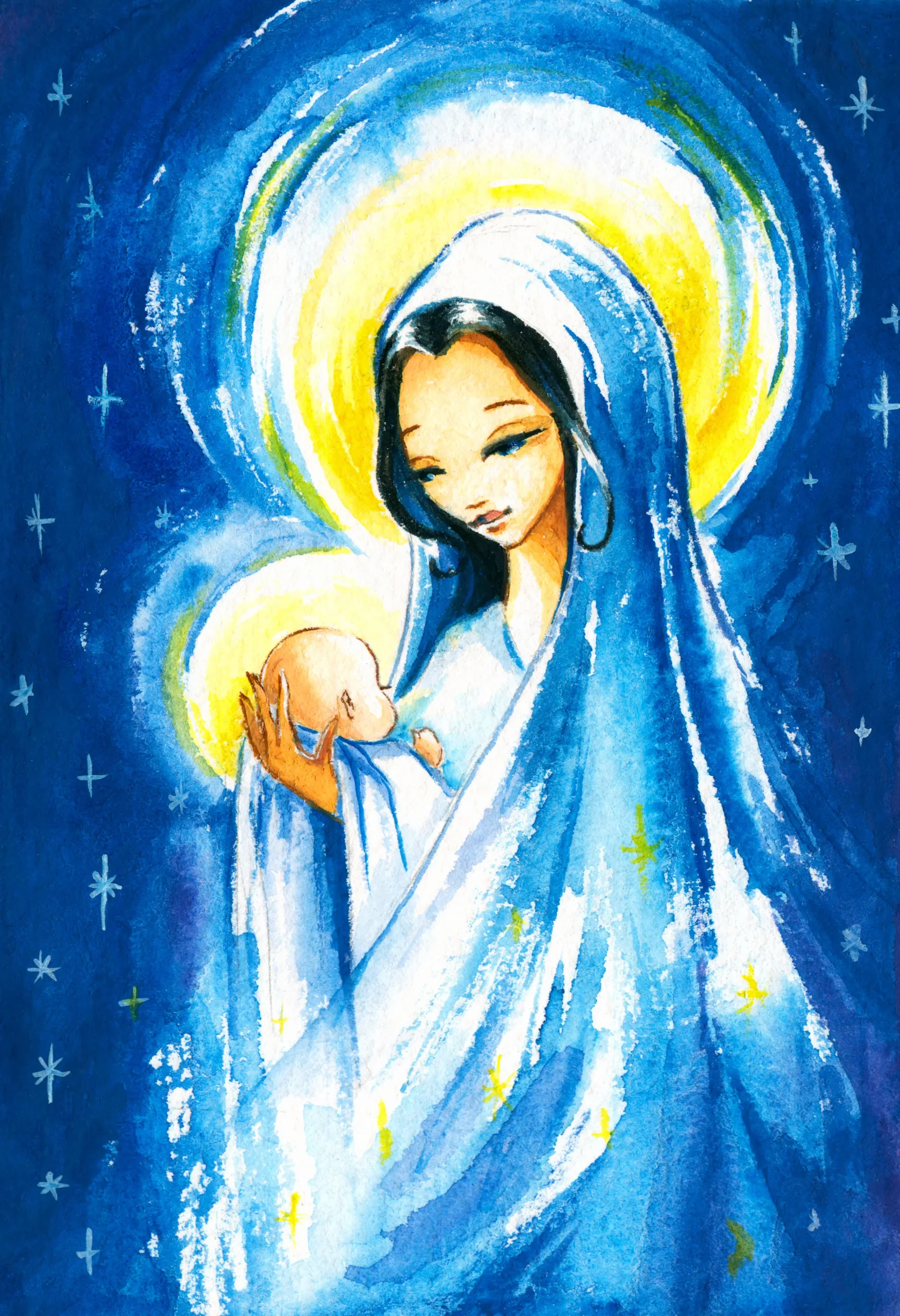 If you are into the religious side of Christmas, you can try your hand at the nativity scene.
First, the three wise men, Mary, Joseph, and baby Jesus himself to draw.
You can also focus on drawing Mary with the baby.
There's a lot in the scene you can choose to draw!
You can use lots of references for this, and eventually, you might draw one to use as an easy-to-put-up nativity scene for your home.
Christmas Gifts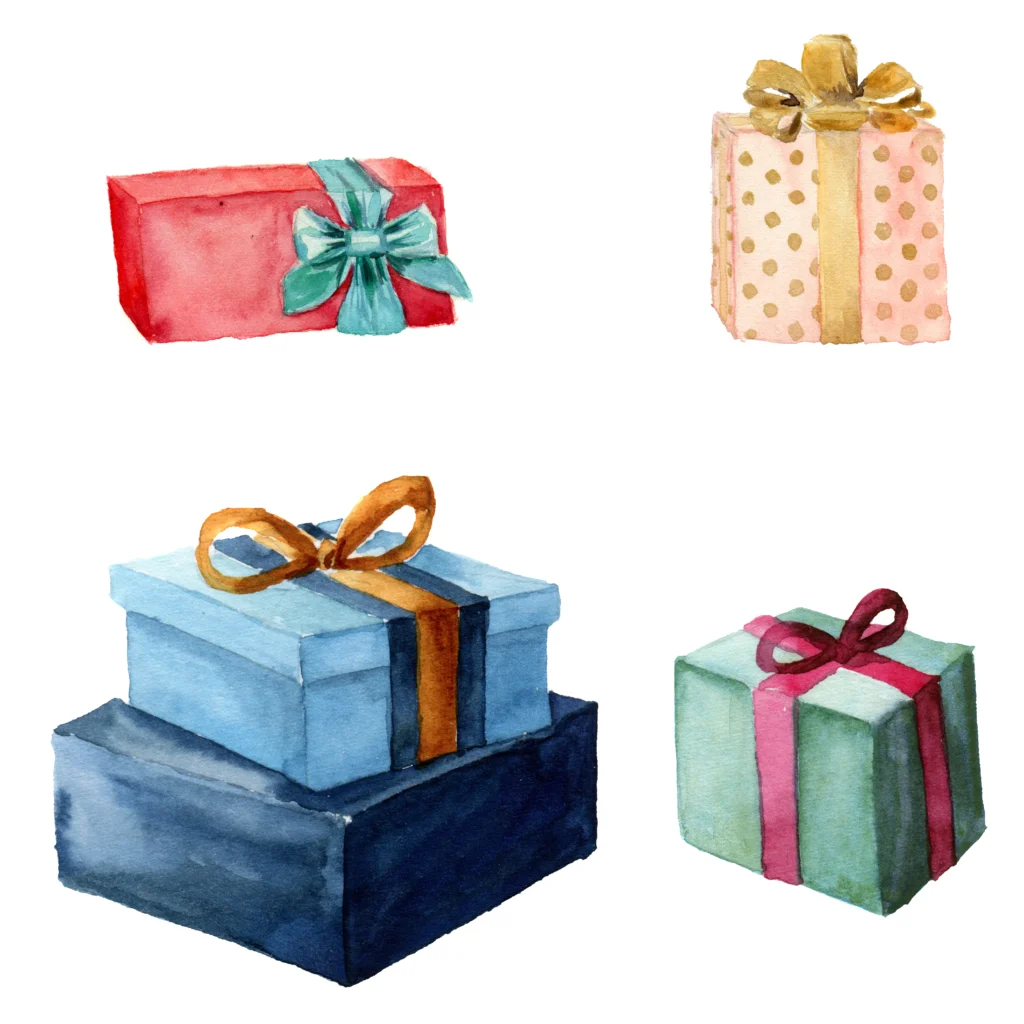 You can also draw Christmas gifts themselves.
If you really want it to be a festive scene, you can draw the presents being unwrapped.
Again, this can be done with or without the tree to make for an entire "Christmas morning" scene.
The joy on children's faces from unwrapping gifts is one of the most spectacular things to try to capture in the drawing.
It's something I recommend trying to draw if you are looking for an emotional scene to capture.
Winter Scene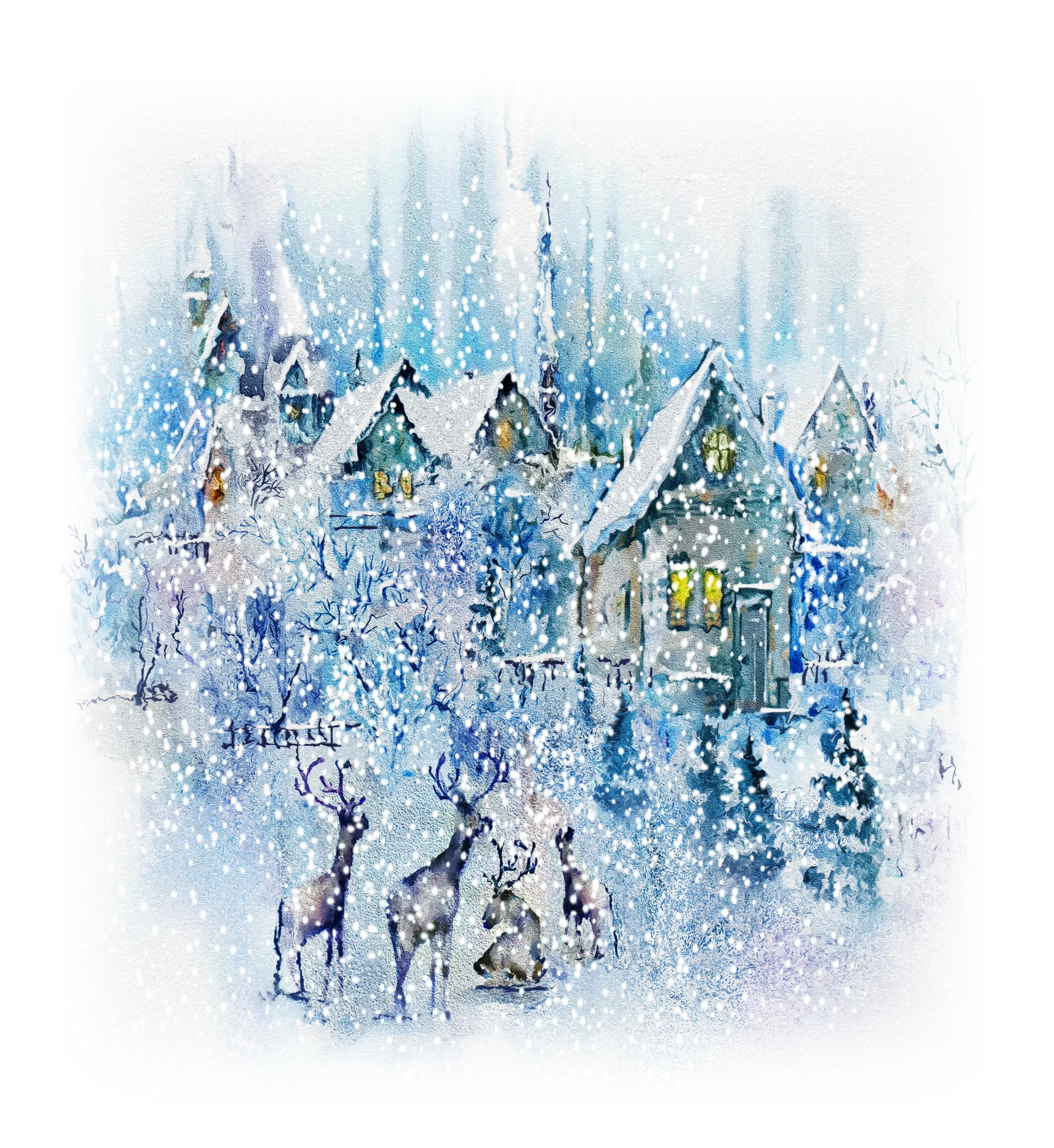 Finally, you can draw a classic winter scene like kids building a snowman or having a snowball fight during a winter break.
The great thing about drawing a scene from your winter break is that you can draw anything and add snowfall to it.
That will instantly give it some Christmas vibes.
A snowy scene can be a challenge to draw since you want to highlight a lot of white.
Take a look at other examples to get an idea of how to give the illusion of a white and snowy scene using just drawing supplies.
You might be surprised at what you can accomplish!
Conclusion
If none of these appeals to you, you can try to think outside the box and find other Christmas scenes that speak to the holidays for you.
Perhaps there's a special kind of holiday drink your family has, a trip to get the Christmas ham, where the wrapping paper is kept hidden, or a tradition of watching a specific holiday movie together.
There are so many objects, people, and scenes that can be drawn to evoke the feeling of Christmas.
Christmas drawings themselves can become a great gift or something to add a personal touch to your Christmas cards.