Do you want to know which is better: Corel Painter or Photoshop? In this guide, I'm going to talk about Corel Painter vs Photoshop!
In this day and age of technology, major revolutions can be seen in digital art technology.
At times, digital artists get frustrated with digital painting or graphic design because they could not get the graphics application to work the way they want.
The reason is the graphic application tools are made with different strengths in mind.
Most programs are created for sketching, drawing, or painting while other programs are specifically used for logo design and photo manipulation.
Corel Painter and Photoshop are popular graphic softwares that are extensively used for creating and editing graphics.
So, yes we're asking is Corel Painter better than Photoshop, but we'll also be looking at what each is better suited for.
If I talk about Corel Painter, this software is used to alter the appearance as well as create different artworks for different purposes while Photoshop is a software application largely used for photo retouching as well as image editing.
These edited images are then used on Windows or MAC computers.
When looking at Photoshop vs Painter, there are a lot of different details to examine.
Whatever software tool you use, the right graphic design program can make or break a piece of digital art!
Figuring out your preference for Corel vs Photoshop can define a lot about the type of art you will make.
Most digital artists favor one software over the other while there are others who like to use a blend of both Corel Painter and Photoshop.
Most digital artists use Adobe Photoshop for image adjustments or photo retouching and Corel Painter for drawing and painting.
DISCLOSURE: This post may contain affiliate links, meaning I may get a small commission at no cost to you. I only recommend products that I've used or really like. Please read my disclosure for more info.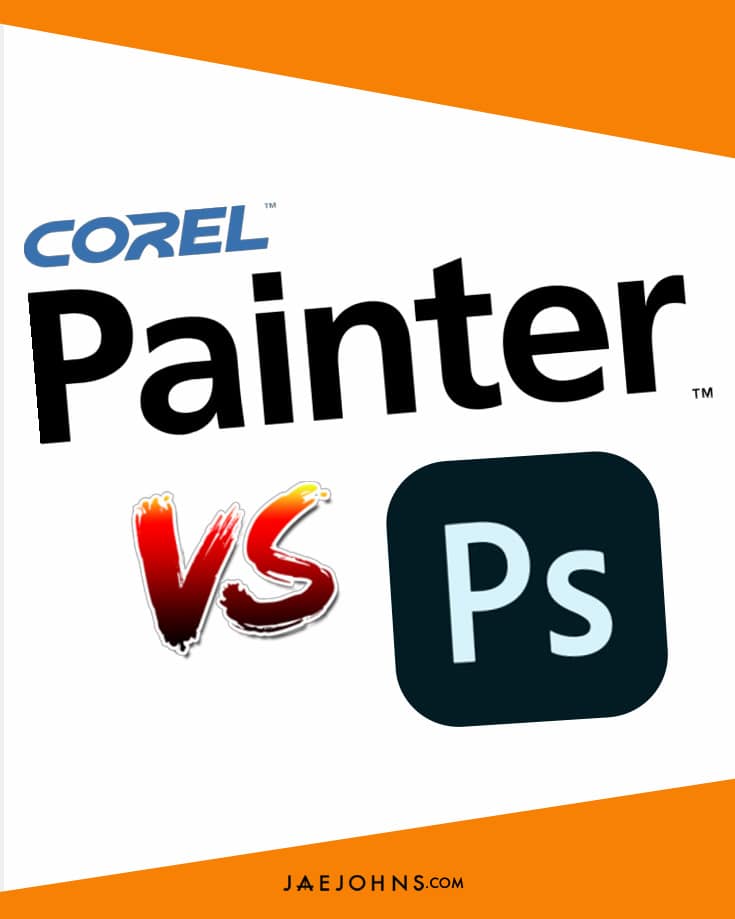 What You'll Learn
Today's guide is all about Corel Painter vs Photoshop, or Paint vs Photoshop.
One of the core questions we'll be asking is "is Corel Painter better than Photoshop?"
Here, I will discuss some important points of both softwares.
We will look at the strengths, weaknesses, key differences along with some other aspects for getting knowledge about them.
We'll also be simply asking, is Corel Painter good?
By reading this guide, you will get to know which software application, Corel Painter or Photoshop, is better for digital painting.
Plus, you will also get to know whether these applications can be used for professional work or not.
Note: The difference between Corel Painter and Photoshop is based on my personal experience and opinion. Some people might not agree with this review.
The purpose of this guide is to assist you to make a decision about which software you will prefer according to your needs.
Are you ready to explore the comparison between Corel Painter and Photoshop?
Without further ado, let's take a start now!
What exactly is Corel Painter?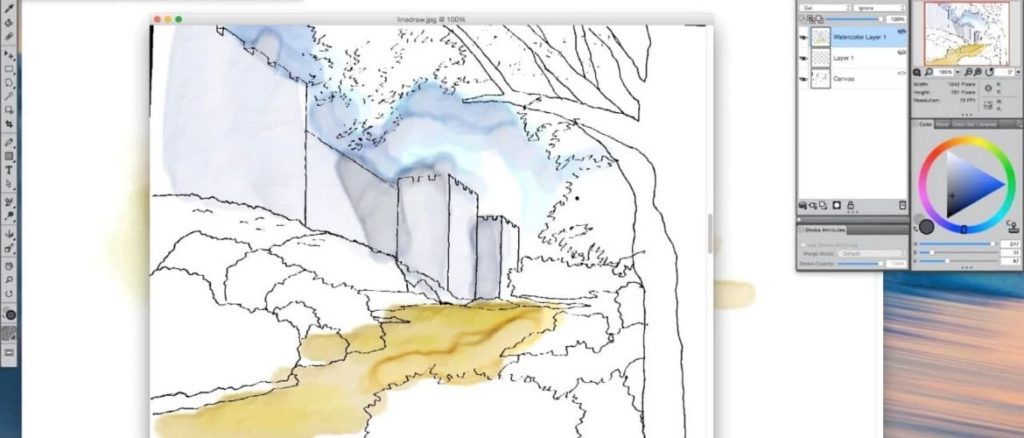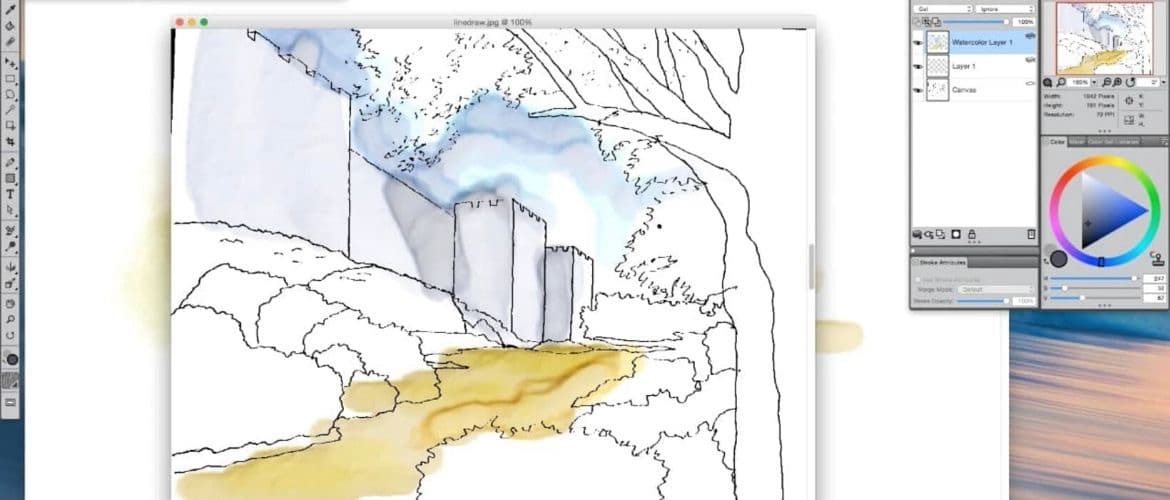 One of the things we'll be looking at is the Corel Painter Essentials vs Photoshop Essentials in the differences in their basic tools.
Corel Painter is a creative graphics tool used for graphics editing tasks whether it is painting, drawing, or printmaking.
Corel Painter is one of the main competitors to Photoshop, but isn't talked about as often.
The original author of this software was Tom Hedges and Mark Zimmer. As time passed, this software was taken over by Corel Corporation.
This raster graphics software provides a wide range of materials and tools that are used to recreate the effects of drawing and painting.
Many people also look at Corel Painter vs Procreate or Corel Painter vs Adobe Illustrator, but our focus will be on comparing Photoshop vs Corel Painter.
It is compatible with the different operating systems, including Windows and MAC operating systems. Corel offers a year subscription service for Corel Painter 2022 for $199.
There's also Painter Essentials vs Painter in its full version to consider. Essentials is more of a hobbyist version that's more affordable.
Unique Features of Corel Painter
The unique features of this digital painting tool are:
Digital art brushes that behave like real media
Professional blank canvas
A grid tool for painting 3D images and scenes
Smart stroke technology and photo painting tool
Customization of textures, palettes, patterns and other media
Improved color detection for imported files
Adjustable color wheel
In short, Corel Painter is as diverse as your imagination!
What exactly is Adobe Photoshop?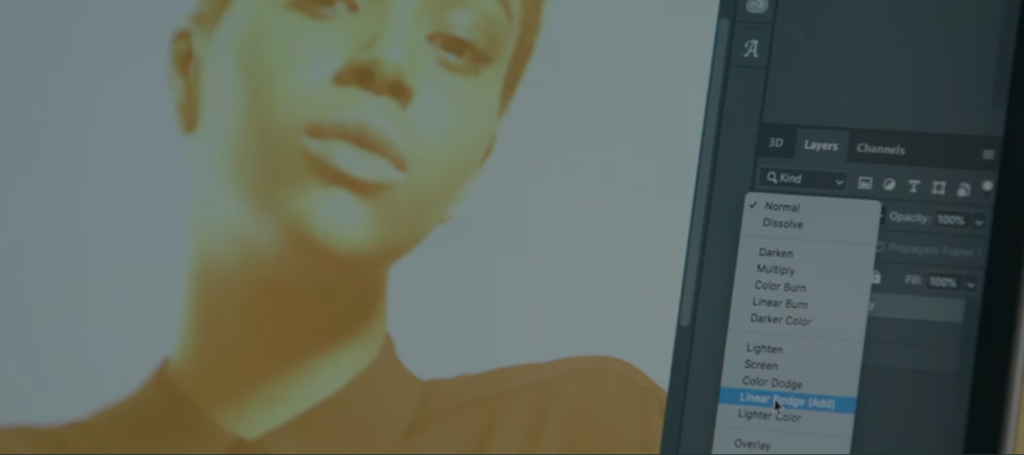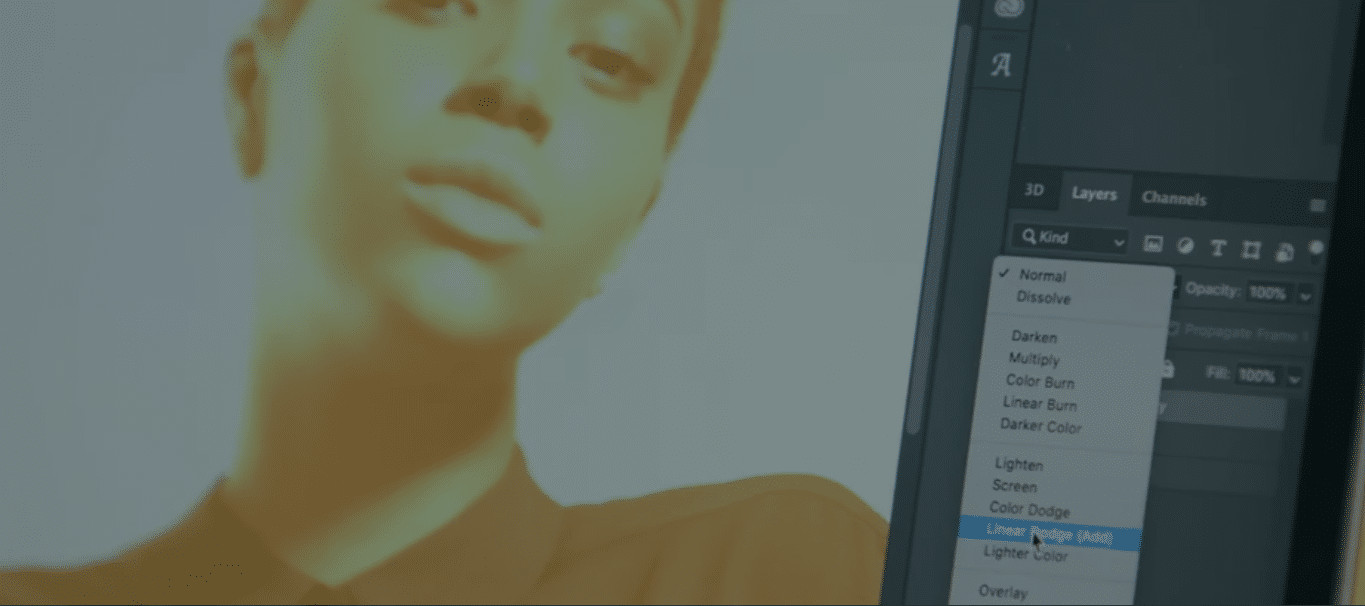 Initially released by Adobe Inc. back in the year 1990, Adobe Photoshop is one of the leading graphics image editors used by photography editors for their professional works.
Adobe Photoshop was released as a raster graphics software.
When comparing Photoshop vs Painter, Photoshop began more as a photo editing program, developing its more artistic tools from that starting point.
Now, it has become a great application for image editing as well as photo retouching.
It is widely used by graphic artists, web developers, designers, creative professionals, and photographers.
Like other graphics applications, Adobe Photoshop is also compatible with all versions of Windows and MAC operating systems.
It is available in different languages including English, Russian, Japanese, French, and a lot more.
This software is widely used in raster graphics editing as well as digital art.
While Photoshop is compared to many other programs, here we're focused on Photoshop vs Corel Painter.
Whether you want to change the background of an image or you want to create a real-life painting, everything is possible by using this popular digital painting tool.
Unique Features of Adobe Photoshop
Adobe Photoshop's unique features include:
Various adjustment layers
Manipulating the color of images and adding text to them
Diverse blending modes
Tools for removing objects from images
Image cropping
It shows better performance even on slow processors
In short, if you want to accelerate your art, you can surely use Photoshop!
Corel Painter vs Photoshop? Which Software is better for Digital Painting?
Now, let's take a look at the difference between Adobe Photoshop and Corel Painter.
Below I have explained some important points on Corel Painter vs Photoshop.
These two applications have different tools and different painting processes.
By looking at the following points, you will get a great understanding of both applications along with the main aspects that make one software different from the other.
For example, when looking at Paint vs Photoshop, we want to know which app is the best for different kinds of art and uses, including brush selection, selection tools, and color palette.
Let's get into the comparison details.
Brushes
Corel Painter
Let's start with the most amazing feature – that is brushes!
The brush is an art tool that every artist wants to try out first whether in traditional or digital art.
It's one of the Corel art program's biggest advantages in the space, winning in the battle between Krita vs Corel Painter and Photoshop vs Painter for brushes.
Corel Painter comes with a variety of pre-installed brushes, grouped in several categories.
Each brush available at the library of Corel Painter offers a unique painting technique.
The best thing is by using each brush of this application, you can copy real-life painting.
The texture and feel of the digital painting done by Corel Painter look exactly like traditional art.
So, it feels like you are painting on a canvas or paper.
There is a huge variety of brushes that you may choose in Corel Painter.
These include watercolor, marker, acrylic and gouache, paint, oils, chalk, pens and pencils, erasers, blenders, chalk, pastels and crayons, and a lot more!
So, I can say that it is ready to use straight out of installation.
You may also want to explore Corel Painter vs Procreate brushes as another frame of reference.
Apart from the library of brushes, you can not only create your own brushes in Painter but can also download the existing brushes already created by other artists.
Photoshop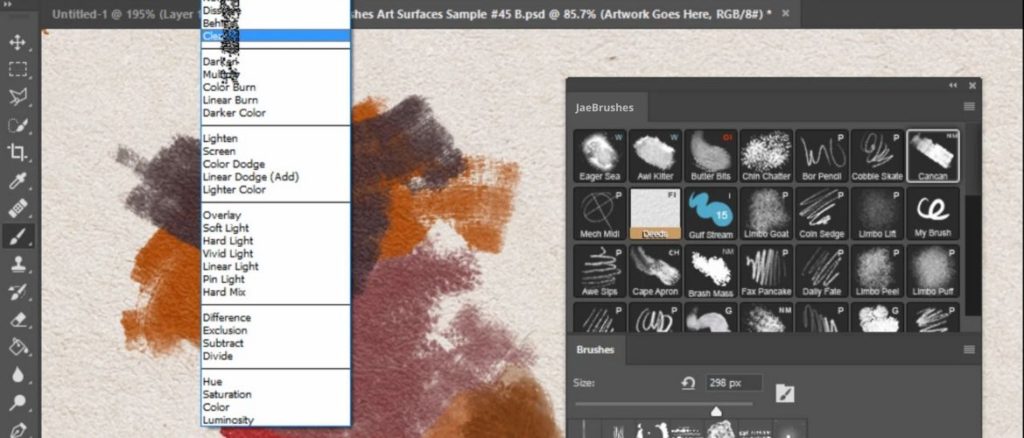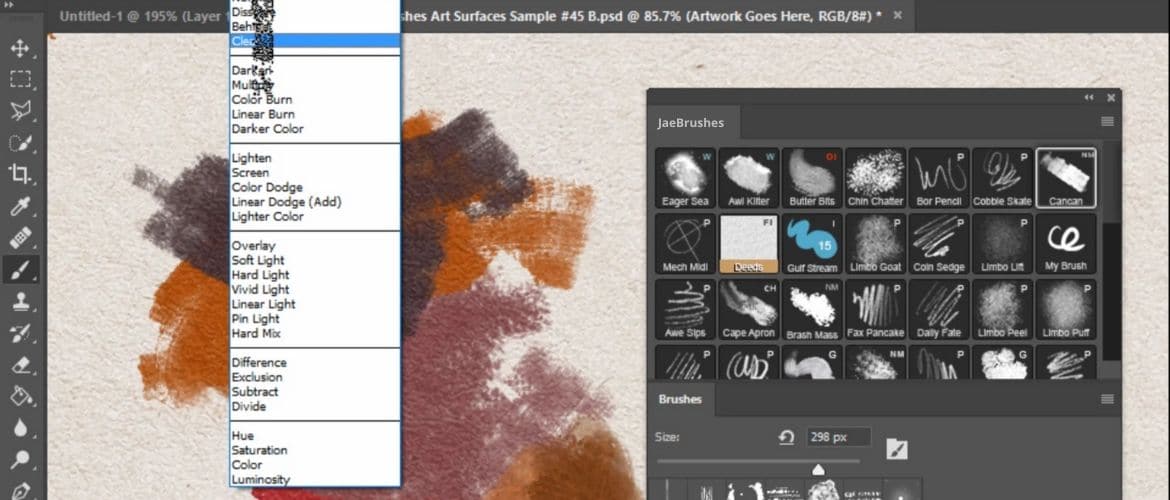 If I talk about Adobe Photoshop, its brushes give a smooth performance.
In Photoshop, there are no default brushes.
But Photoshop is packed with thousands of brushes created by other artists so you can use them in your own paintings by downloading them into the software.
You can get brushes for oil painting, acrylics, texture, shape and color dynamics, etc.
Moreover, you can also download a collection of brushes from the official website of Adobe.
The brushes available on the website are basically presets that are available as free downloads for all users of Photoshop.
Compared with the Corel art program, there is more selection of mods out there, but less of a unified system for them.
As in traditional media, you need to be very careful while using brushes as if you use it aggressively, your canvas can be damaged.
Similarly, while using digital brushes, you must use each brushstroke very carefully.
Selection Tools
Corel Painter
Corel painter provides several selection tools.
It's not the most distinct aspect between Corel Painter vs Adobe Photoshop, but there are some differences.
The tools that are used to separate a certain area of the canvas for the purpose of applying effects and transformations are known as selection tools.
The main purpose of this tool is to make modifications in a specific area while protecting the unselected areas from the modifications.
There are mainly two types of selections that Corel Painter supports.
One is Pixel-based selection and the other is Path-based selection.
The selections that are defined at the pixel level are known as pixel-based selections.
The Magic Wand tool (selects pixels of similar color) of Corel Painter is used to create a pixel-based selection.
On the other hand, as the name implies, the path-based selection is defined by a closed path, it may be square or a circle.
As the path-based selection is used to define a path, you can create it by using an oval selection tool (creates an oval selection), rectangular selection tool (creates a rectangular and square selection), and Lasso tool (creates free-hand selections)
An interesting fact?
Path-based selection is the only type of selection that can be stored in the Selection Portfolio!
Other selection tools that Corel Painter supports include:
Polygonal selection tool
Selection adjustor tool
Transform tool
Selection brush tool
If we talk about Photoshop selection tools, they are quite easy to use.
Every tool of selection is great for every graphic designer, photographer, or any other professional who is associated with multimedia.
There are various selection tools that Adobe Photoshop offers.
These include the Magic Wand selection tool, Quick Selection tool, a set of Lasso tools (Freehand lasso tool, Polygonal lasso tool, and magnetic lasso tool), and a lot more.
When using Corel Painter or Photoshop, you'll get many of the same options, but some different ones.
A magic wand selection tool is used to control the range of colors.
The quick selection tool is the most beginner-friendly tool that Photoshop offers.
By using this tool, you can select various portions of an image and make alterations in it.
Lasso tools are used to select various portions, patterns, or shapes that you want to move, remove, increase, or decrease the size.
In other words, if you want to add or remove some portions of pixels from the selection, lasso tools are used.
Color Palette
Corel Painter
The color palette of Corel Painter is the best example of using colors in digital art.
It's one of the biggest wins in the Corel Painter vs Photoshop competition.
How?
The latest version of Corel Painter brings improved universal color selection as well as color harmonies.
A full-color wheel will be shown if you move your cursor over the color palette to check the brightness or saturation levels.
This is one of the differences between Krita vs Corel Painter as well.
In other words, I can say that the color wheel in Corel Painter is unified throughout the application.
The color picking method is also easy along with other helpful tools that may help you to select colors of your choice.
The color selection can be split to depict the current as well as previous colors.
In short, the color wheel of the Corel Painter is a game-changer.
It's an area of comparison for Corel Painter vs Adobe Illustrator as well that you may want to look into.
You can create beautiful designs by using colors that work together visually.
Photoshop
In Photoshop, the color panel is used to show the color values for background or foreground colors.
There is also a spectrum of colors at the bottom of the color panel so you can choose colors using various color combinations.
Let's face it: the color picking method of Adobe Photoshop is a bit outdated.
It is not very useful for painting. If I compare it with the Corel Painter, you will come to know that it lacks a complementary color wheel.
Moreover, several tools of its color palette also make it a bit difficult to choose colors that work together in a better way.
Keeping in view such an outdated color palette, you can go for downloading some third-party extensions that behave like the color wheel.
Pre-Designed Artwork
Corel Painter
Several pre-designed artworks can be found on Corel Painter.
For example, an auto painting palette feature is used to add painting effects.
You may use the smart auto painting for adding smart brush strokes in your paintings.
This is an area in which you might want to compare Corel Painter vs Krita to see your preference.
Also, it's one of the differences between Painter essentials vs Painter itself, the first not having as much pre-designed artwork.
Photoshop
In Adobe Photoshop, pre-built features can be used to create painting effects in images.
For example, you can use various filters, special effects, or blur options for editing.
Perspective Grid and Straight Line Strokes
Corel Painter
A perspective grid tool in Corel Painter may allow the artists to adjust the horizon level as well as grids.
This grid is not only helpful but easy to use as well. It also allows the artists to paint in 3D without making their own guidelines.
This is another area in where Corel Painter comes out on top between Corel Painter vs Photoshop.
The tool for drawing straight line strokes in Corel Painter is easier to use than in Photoshop.
All you need to do is open the brush property bar and click on the Straight Line Strokes button.
Select a brush of your choice and draw straight lines with it.
This tool is useful when you need to draw an artwork that contains a lot of architecture for example, when drawing an urban area.
When comparing Corel Painter vs other apps, its grid and lines tools are usually in its favor.
Photoshop
The perspective grid is still missing in the latest version of Photoshop.
It's one of the things that doesn't look great for Photoshop in the comparison of Painter vs Photoshop.
However, you can make a perspective grid in the vanishing point filter (a tool to define the perspective planes, editing an image, or an image preview).
Let's get straight into the fact: in Photoshop, there is no right way to draw lines.
Whether you are using a brush tool, pen tool, or a line tool, you need to develop personal methods in which you feel comfortable.
For drawing a straight line, you can use Straight Line Strokes using the Shift + Click method.
According to this method, you need to use the brush click at the starting point.
Hold down the shift key and then click again at the point where you want the line to end.
Photoshop also allows its users to have more control over drawing straight lines using the pen tool.
By using this tool, first, you need to create a path and then stroke the path with a brush.
Layering System
Corel Painter
Corel Painter offers various layers so you can have more control over crafting complex masterpieces.
In other words, the layers feature of Corel Painter is used to separate your artwork into separate layers, allowing you to keep your paintings organized and streamline the whole process.
As each layer is a separate object, so you can move it around or edit it without interfering with other layers.
Looking at Corel Painter vs other apps, its layer system is solid, but perhaps not as robust as certain others.
In Corel Painter, you can use layers through the layer Adjustor tool.
The management of layers can be done through the Layers Panel.
You can compare Corel Painter vs Krita on layering too.
There are several types of layers that Corel Painter supports.
These include:
Pixel-based layers

Vector shape layers

Reference layers

Floating object layers

Text layers

Shape layers

Watercolor layers

Dynamic layers and much more!
Photoshop
Photoshop has the best layering system that allows its users to create various layers of an image and then flip between them while working.
In simple words, layers can be defined as a level on which an image or graphic can be placed.
An artist can use various layers and can turn them on and off for the purpose of creating different visuals at the same time.
You can also change the opacity of a layer for making content partially transparent as the transparent areas on a layer may allow you to see layers below.
There are other uses of Photoshop layers, for example, you, as an artist, may use layers for adding text to an image, composing multiple images, or adding special effects in the digital art including glow or drop shadow.
When comparing Painter vs Photoshop, Photoshop tends to come out on top for its layering system.
The layering system of Adobe Photoshop is the best as it makes the whole task of drawing, coloring, and sketching or line art quite easy.
There is a layer panel by which you can create new layers or work with a group of layers.
You can also use this panel to hide or show existing layers.
In short, the layers on Adobe Photoshop are important for the design workflow as the artists can work on individual parts of an image without modifying other parts.
Most digital artists also use this tool for removing watermarks on an image used.
This allows the artists to overlay watermarks and then remove them when presenting the final piece.
In short, if you want to add depth and flexibility in the design and editing process, you must use Adobe Photoshop as it makes use of layering.
Traditional Art
Corel Painter
The canvas and brush tools of Corel Painter work exactly like traditional art.
This is one of the Corel Painter Essentials vs Photoshop that deeply differentiates the two.
So, for traditional artists who have just stepped into digital art to practice their art skills, using Corel Painter is the best choice when comparing Corel vs Photoshop.
Its interface is set up exactly like you are creating a traditional piece of art.
Photoshop
Considering Adobe Photoshop, it is not meant for traditional art.
Photoshop is customizable so you can download traditional art tools including custom brush packs from the internet (as explained above in the Brushes section).
Final Result
Corel Painter
So, is Corel Painter good?
If I talk about the final result of Corel Painter, it provides the experience of the real painting.
It means the final result looks and feels just like a natural painting or portray with oil paints, watercolors as well as other painting features.
This is the reason that Corel Painter software is preferred for digital printing work.
Another thing to compare is Corel Painter vs Adobe Illustrator, which is quite a bit different than Photoshop, but that'll be for another time.
Photoshop
The final result of Adobe Photoshop gives an experience of image structure.
It means by looking at the final result of work done by Photoshop, you can get a clear and smooth appearance of the object used in an image.
Obviously, Photoshop makes for the major Corel Painter alternative we've been focused on, but there are other options out there.
In other words, I can say that this software application is perfect to be used for raster image editing works.
Pros and Cons of Corel Painter
Pros:
A huge collection of 900 + custom paint brushes
Significant improvements in color selection
The perspective grid allows the artists to paint in 3D
The upgraded user interface makes the tool more convenient to use
Controls for efficient workflow
Most tools of Corel Painter work exactly like traditional media tools
Amazing color blends with the color wheel
Supports Windows and MAC operating system
Cons:
Performance issues on weak computers
Difficult to change small elements as it lacks individual layers
A huge variety of brushes that looks quite similar. It becomes a bit tiring at times to find the right brush
Pros:
Plenty of design tools
An excellent layering system allows the artists to work on different parts of an artwork
Supports different image formats
It can run smoothly even on computers with processing power
Cons:
No pre-installed brushes
No gridding tool
Difficult to use for traditional painters – overwhelming interface
Conclusion
So, now you have got some deep details on Corel Painter vs Photoshop.
You have come to know how Corel Painter is different from Adobe Photoshop and how you can utilize the features of both software tools in your artwork.
Hopefully, you've gotten to see whether you'd like Corel Painter or a Corel Painter alternative.
Despite their differences, some amazing paintings can be created in both these programs.
Both tools have amazing painting and graphic design potential.
Corel Painter is best to use for those who have a traditional art background.
It is the best graphic tool whose brushes behave like the ones used in traditional media.
On the other hand, Photoshop is best to use due to its fast processing power and incredible layering system.
Its performance is a lot better than Corel Painter's performance.
Moreover, the shortcuts and conveniences available in Photoshop can save you a lot of time.
You can choose any of the software for graphics editing or designing work and can get accuracy in your work by using the exciting features of the software.
However, I believe that the process of painting in Corel Painter gives an organic painting experience.
On the other hand, by using Adobe Photoshop, you get an imaging experience.
Depending on how you want to work and how much budget you have set for software, you will definitely find a solution that works!
So, what do you think which one is better for your art needs?
Is it Corel Painter or Adobe Photoshop?