Finding the right fonts for Procreate can make or break any graphic design project or art project in the app.
From free to premium, vintage to contemporary, there are so many options for fonts it can be overwhelming.
So I've assembled 53 of the best fonts for Procreate to get you started.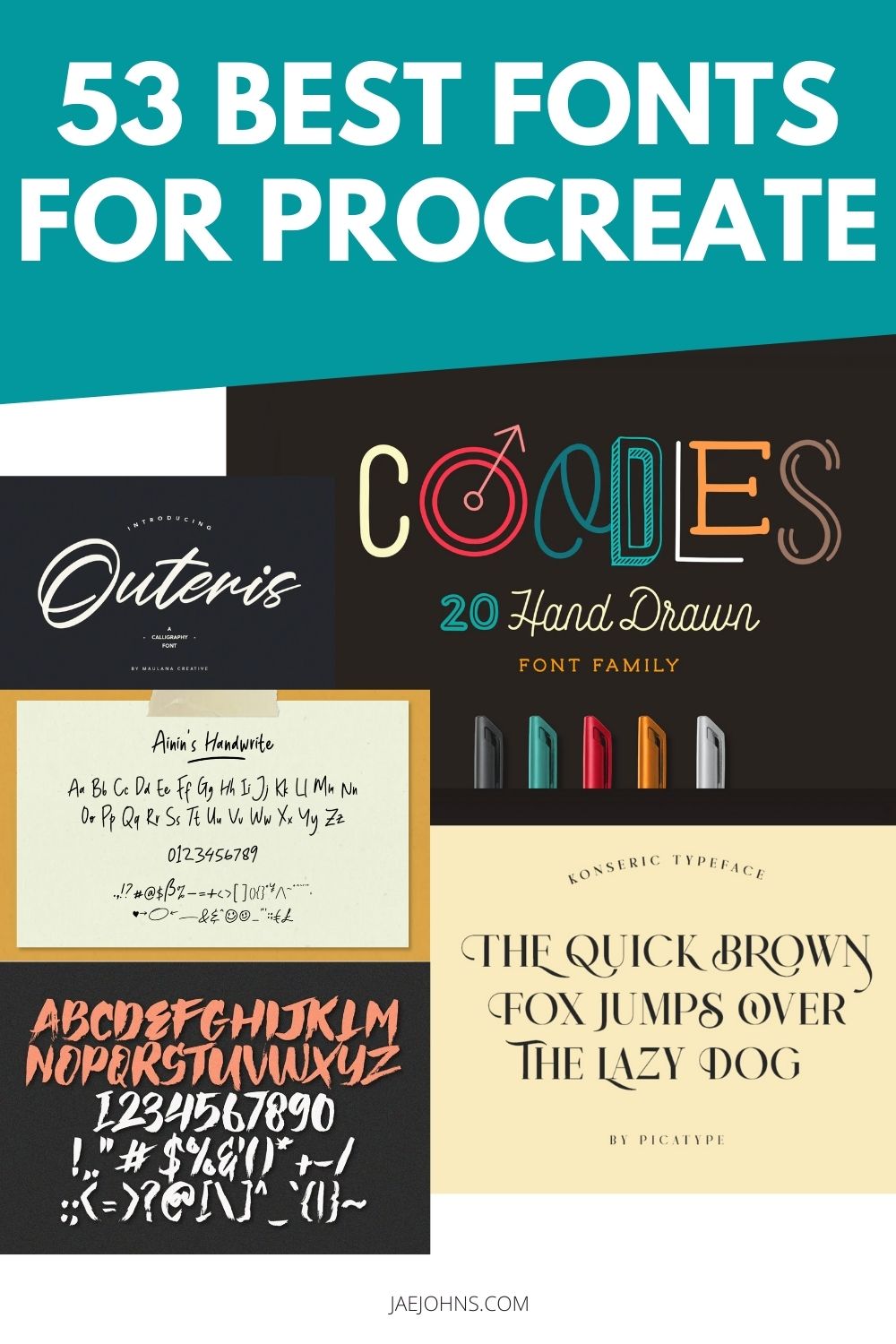 How to import fonts for Procreate
Here's a free video walkthrough with accompanying instructions to help you import your fonts for Procreate.
The first step is to update your Apple device to the latest install.

We'll be using Safari to download the fonts.

Find the font you want to download, then on the checkout page, click the file download.
The next step is to click Download in the pop-up that appears.
In the top right of Safari, you should see a downloads icon.

First, click it, then click the 'search' icon beside the file for the font you're currently downloading.

A new window with all your downloads should appear.

Once the font file package is downloaded completely, click the .zip file it comes in.

This should unzip the file and then make a folder appear.

You can delete the original .zip file after the unzipped file is opened.

Now, open Procreate. Click the Actions icon, then click Add, then Add Text.
Type out some text, then click Edit Style.
Click Import Font.
In your font files in the Downloads folder, find and click the font you want to install.
Your new font will then install and be available for use in Procreate.

Look through Procreate's interface to find them.
Best Fonts for Procreate
Beautiful Calligraphy Fonts
Calligraphy fonts refer to an elegant style of cursive, but there is much variety within that.
For example, some calligraphies are better for big, bold signage, whereas others work better for writing out a hand-written invitation.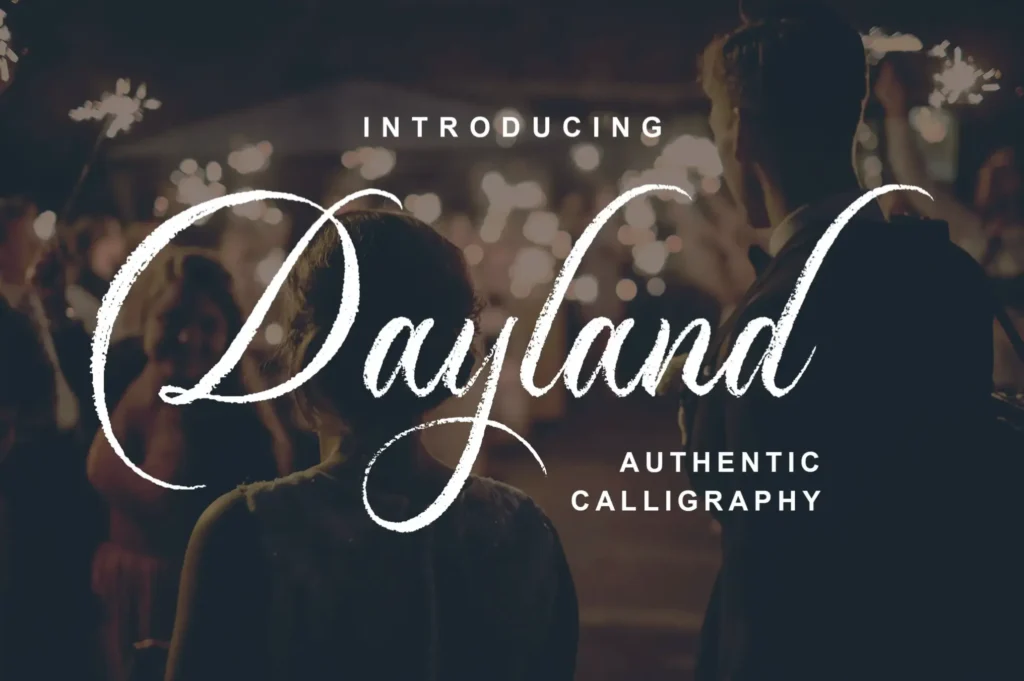 A farmhouse or handmade objects style of calligraphy, it's great for advertising a small shop or for a dreamy, country atmosphere.
Dayland works best in larger sizes. The pen strokes have a consistency like chalk that is very convincingly done.
It's a somewhat unique style that is well-suited for evoking a strong sense of the fall fair or a camping trip.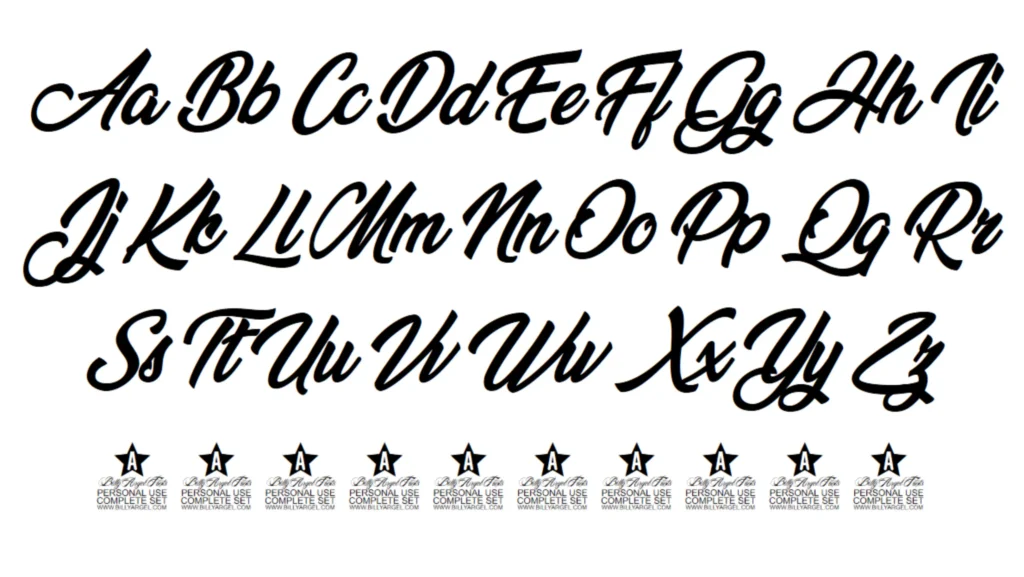 A great food-truck style font for signboards and menus, Vegan Style is a highly readable yet stylish font.
It evokes a sense of that terrific scriptwriting on menu blackboards while also having a contemporary feel.
The name seems to come from its everyday use in the California vegan food scene.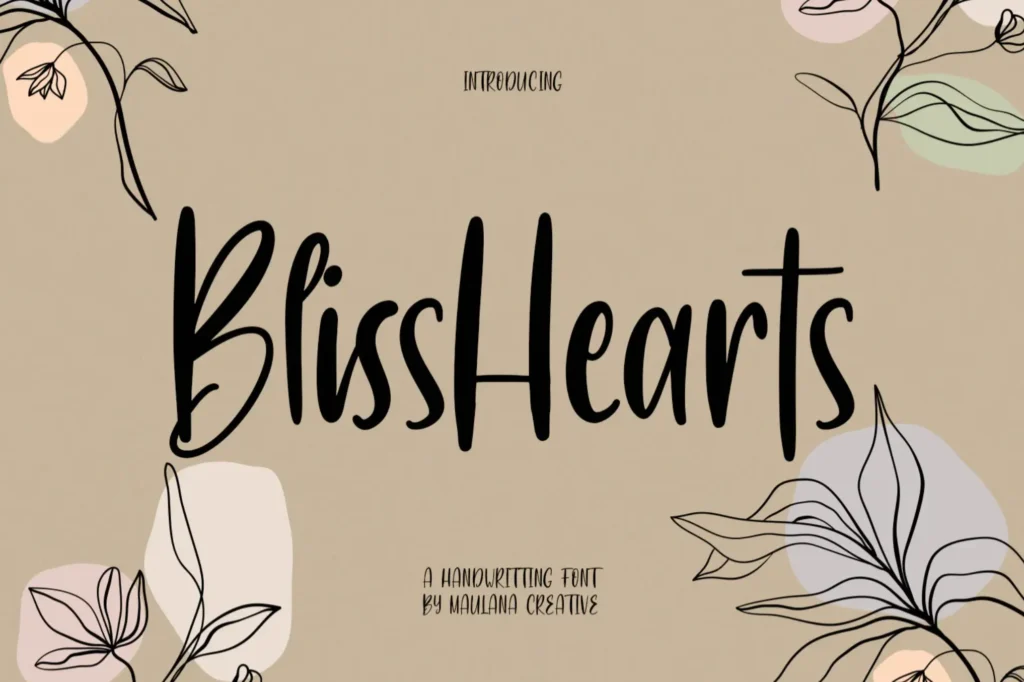 Bliss Hearts lies somewhere between handwriting and a stylized font, with beautiful flow between the letters.
It's charming while not being overpowering and works for both large scales and in a smaller format.
It's a modern calligraphy font that strikes the right balance of legibility and playfulness.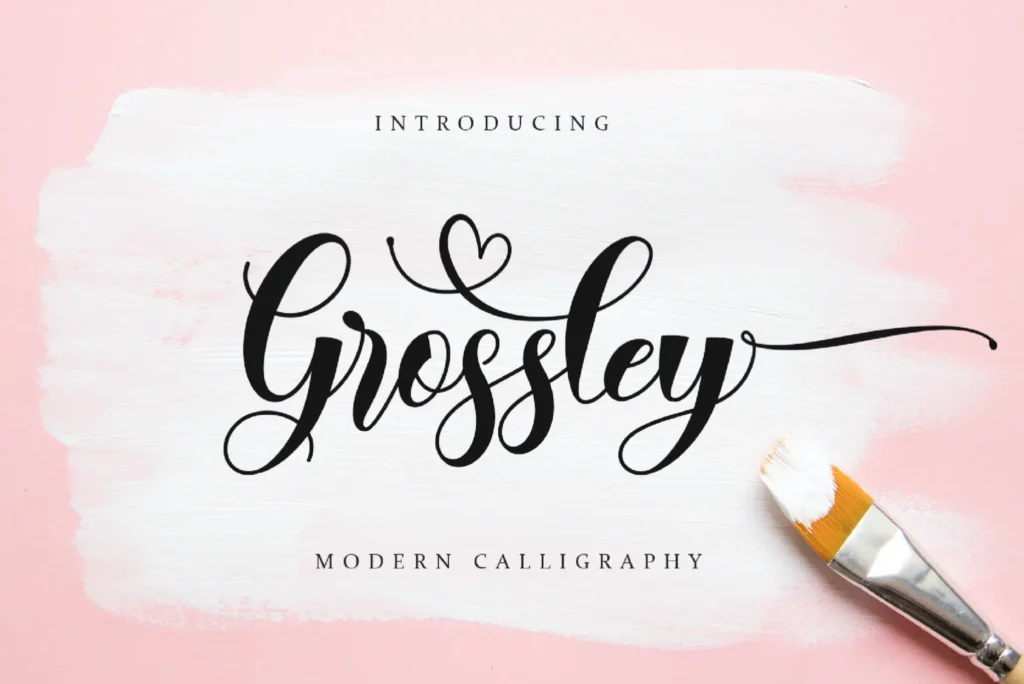 Romantic, charming, and girly, Grossley is perfect for that optimistic feeling.
Modern calligraphy creates a significant impact that can be used for quotes, about sections, branding, logo design, and merchandise.
Its sweeping curls and heart shapes give a sense of whimsy, while the form of the letters is distinct and contemporary.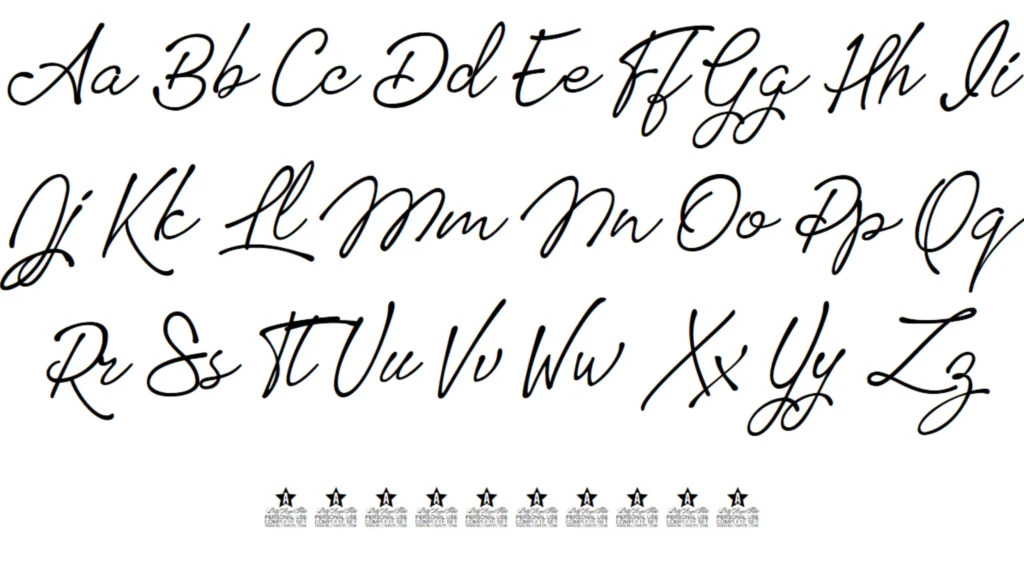 Tomatoes is a wonderfully evocative font that works for handmade soaps, fresh produce, and similar hand-crafted and hand-grown items.
It's readable and yet unique enough to be noticed, with a lower intensity than others on this list.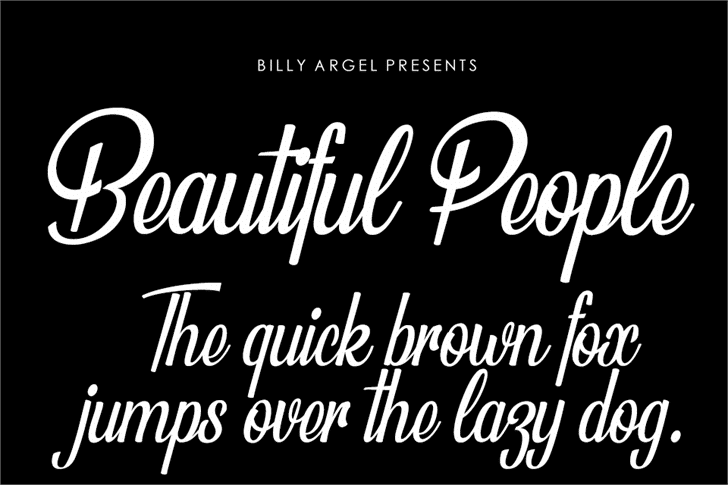 Beautiful People is a pretty handwritten font with big, open loops for capital letters but not extending into sweeping style lines.
It's excellent for its sense of impact and high readability.
Beautiful fonts like this one are great for everything from social media to product packaging as long as you have the right usage rights.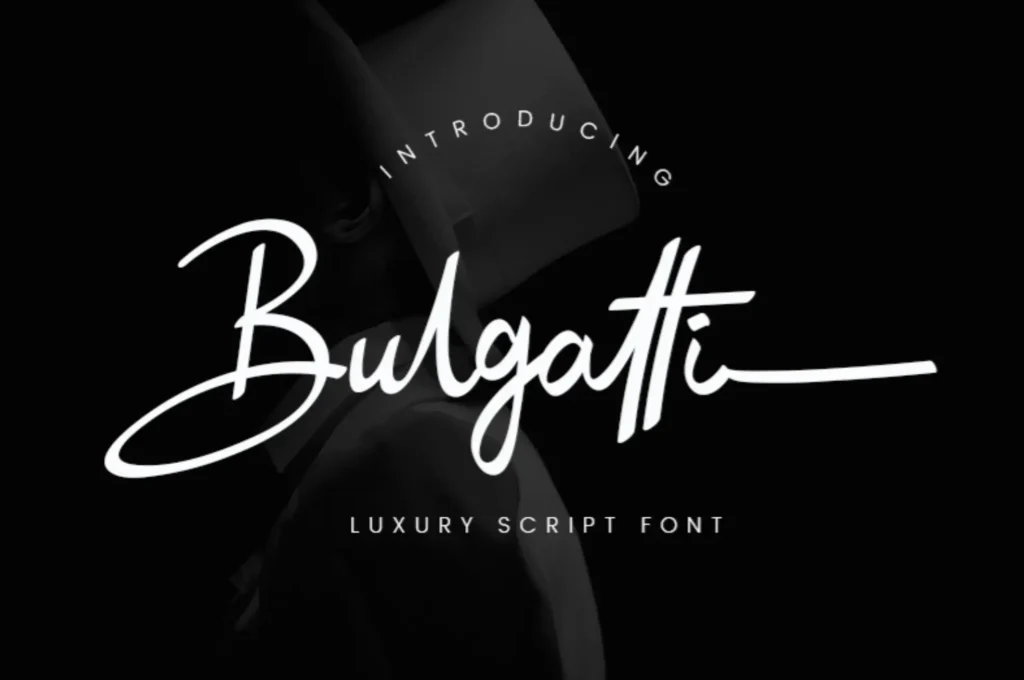 Bulgatti is a great variation on a classic handwriting script with thicker lines for a more urban impact.
In addition, Arabic stylings are hinted at in the traditional feeling, evoking a unique yet subtle take on calligraphy.
Imported fonts like this one work great for improving your Procreate designs.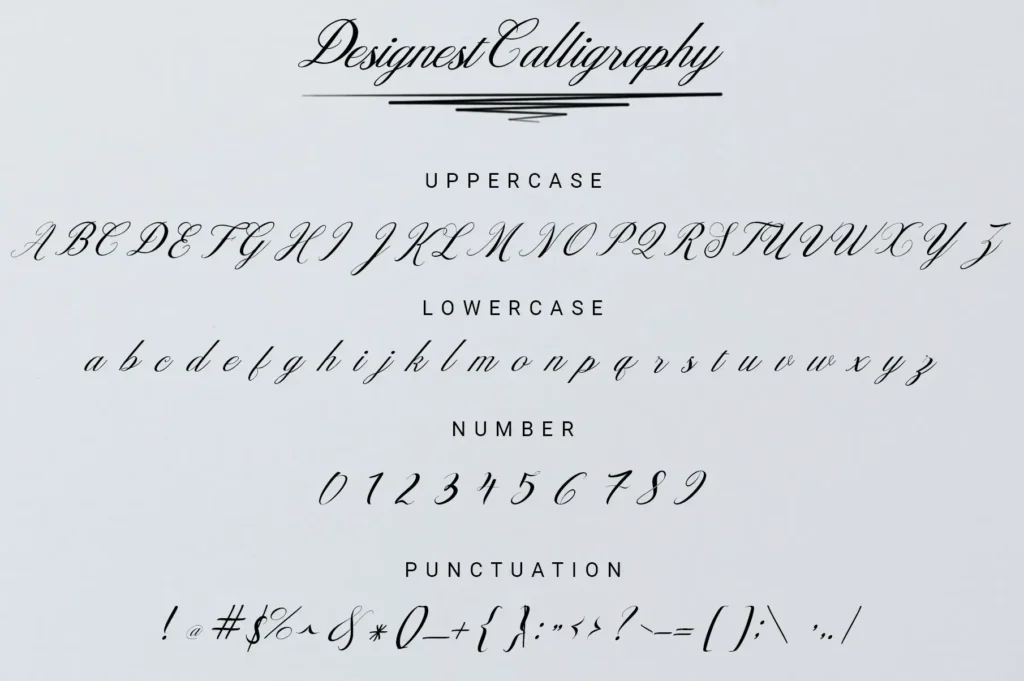 Designest Calligraphy is the best traditional calligraphy on the list.
If you are looking for a perfect calligraphy font that remains true to the traditional style.
In that case, within the parameters of the tradition, Designest Calligraphy is an excellent choice.
Beautiful calligraphy fonts can come in various shapes and sizes, but this one works as one of the most versatile.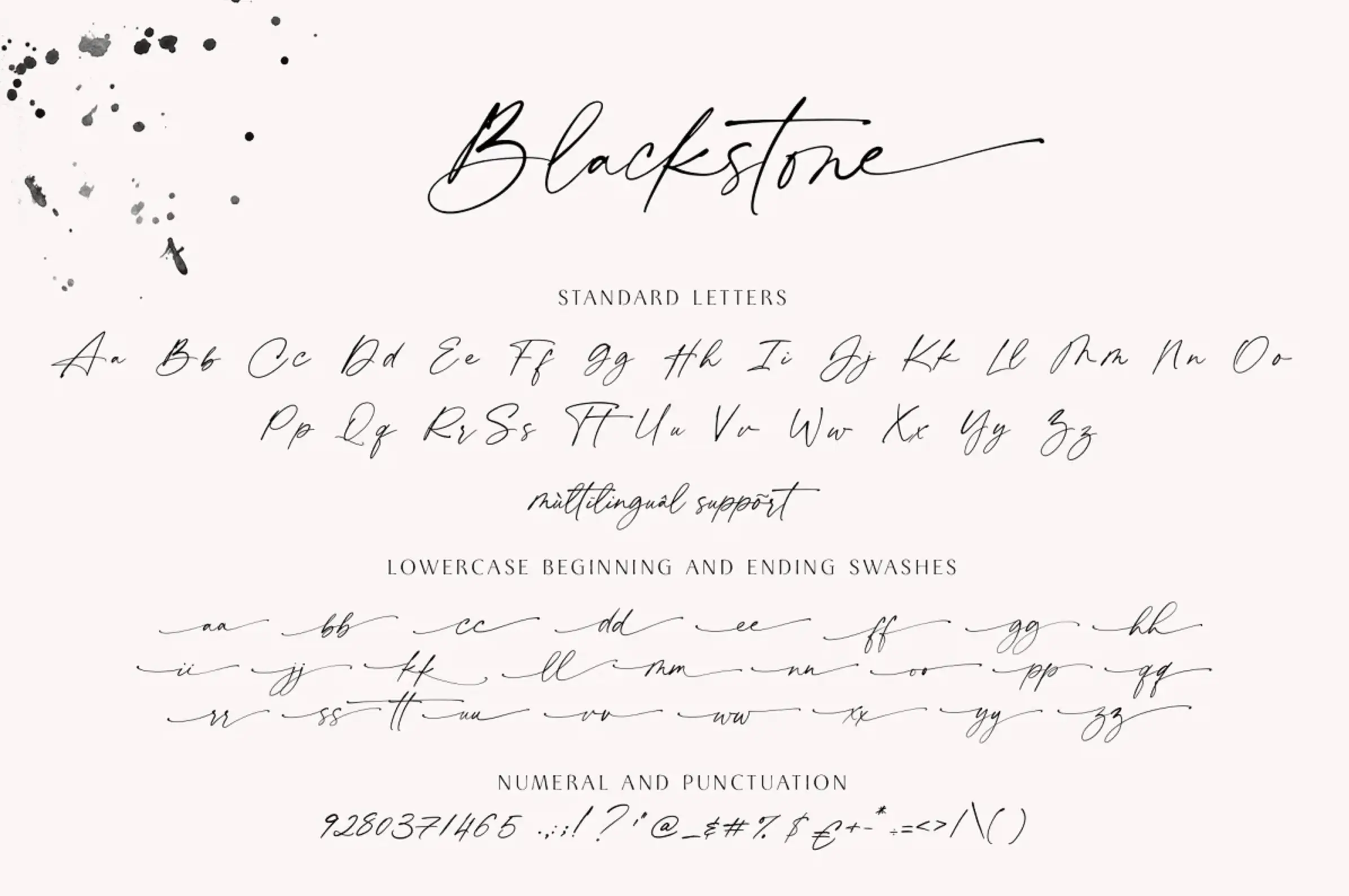 To round things off, Blackstone is a powerful, contemporary calligraphy style that absolutely evokes the sense of the pen hitting the page.
One of the absolute best handwritten-looking styles out there, with a flair that works great as both a full header or as general writing.
It's one of the best sellers for a reason.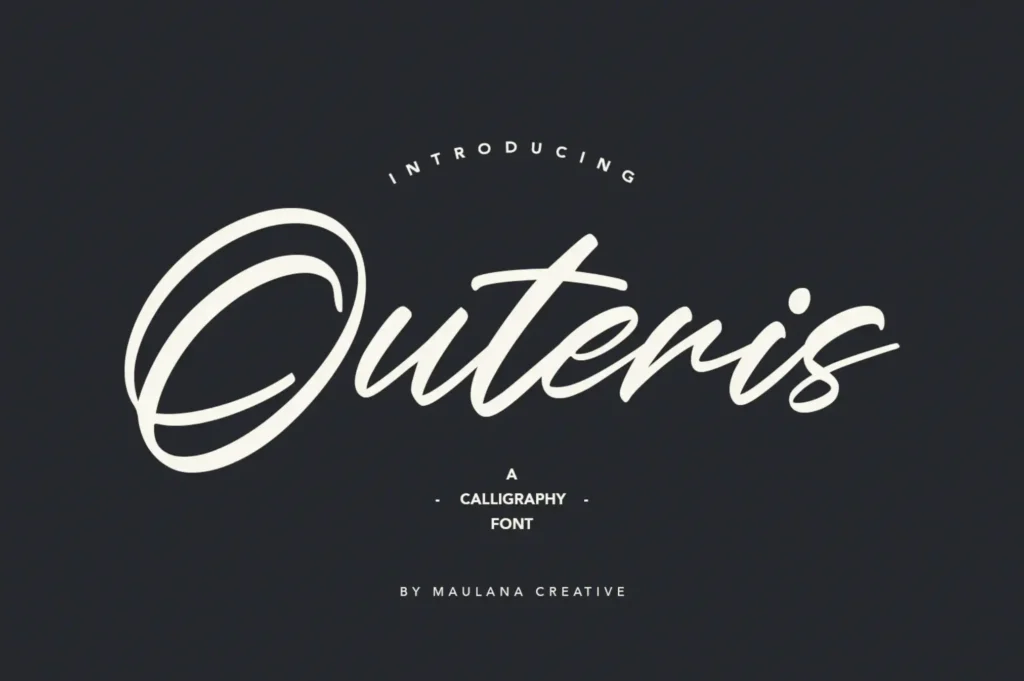 A highly energetic take on calligraphy, the overdrawn lines feel dynamic and exciting in a unique way amongst calligraphy fonts.
It feels outdoorsy yet futuristic, something to add a flair not typically seen in script fonts.
You can go both large and small scale with Outeris, but it tends to work best at a medium size.
Elegant Fonts
Elegant fonts refer to those which would look great on a wedding invitation or at least amongst that style.
Beyond just formal hand-written styles, I've tried to find elegant fonts that express a variety of exciting styles, mostly focused on handwritten script fonts.
As an aside, free fonts are great for personal use, but you'll have to check their license when it comes to commercial use.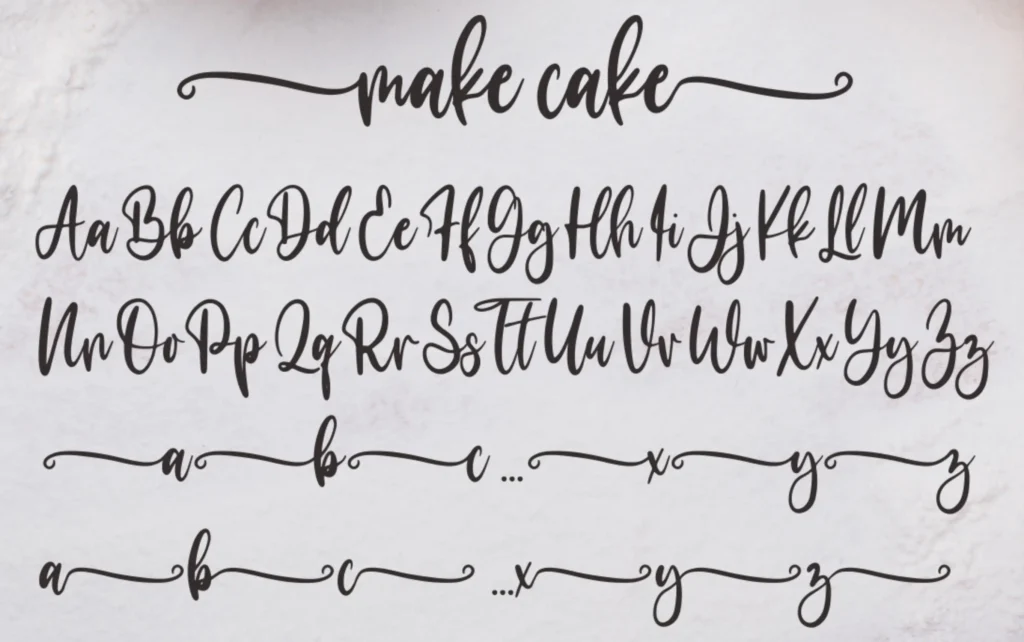 Make Cake is a wonderful bakery-style font with flowing tassels on either side.
The flow of the handwriting is playful while still remaining elegant.
The writing flows up and down a bit giving it a sense of liveliness too on the page. It's the perfect balance of cute, elegant, and readable.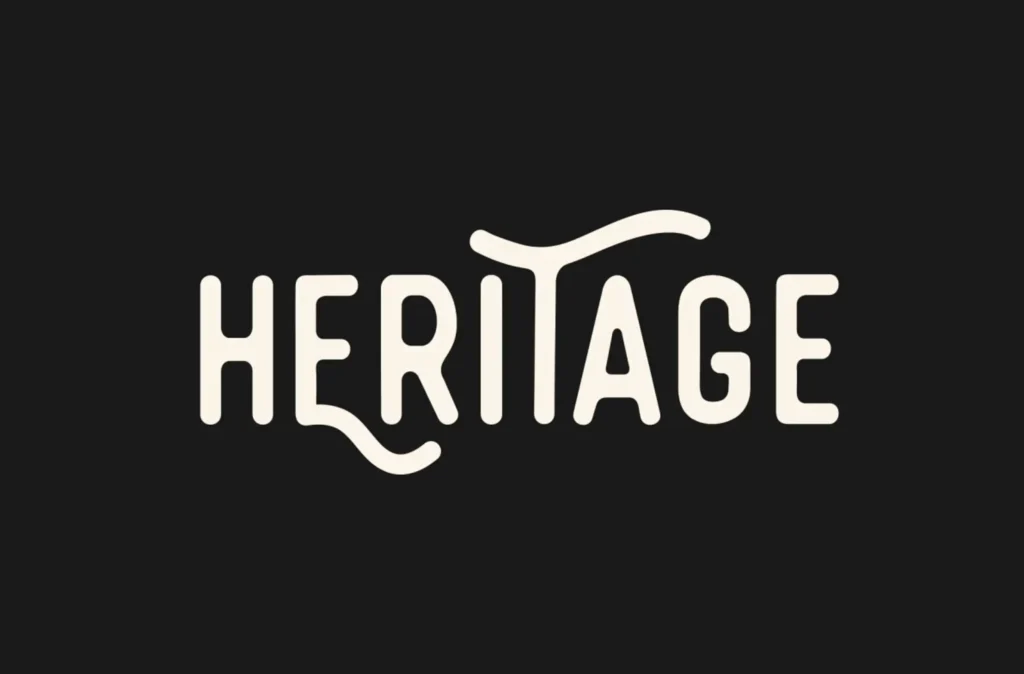 Heritage is a font bundle that works together to great that old jeans and small-town vintage style of signage.
The combination works fantastically to evoke the sense of walking through a town square and coming across a great store.
The font is bold and stylish, while smaller headers and general writing are more readable while evoking a cohesive combination.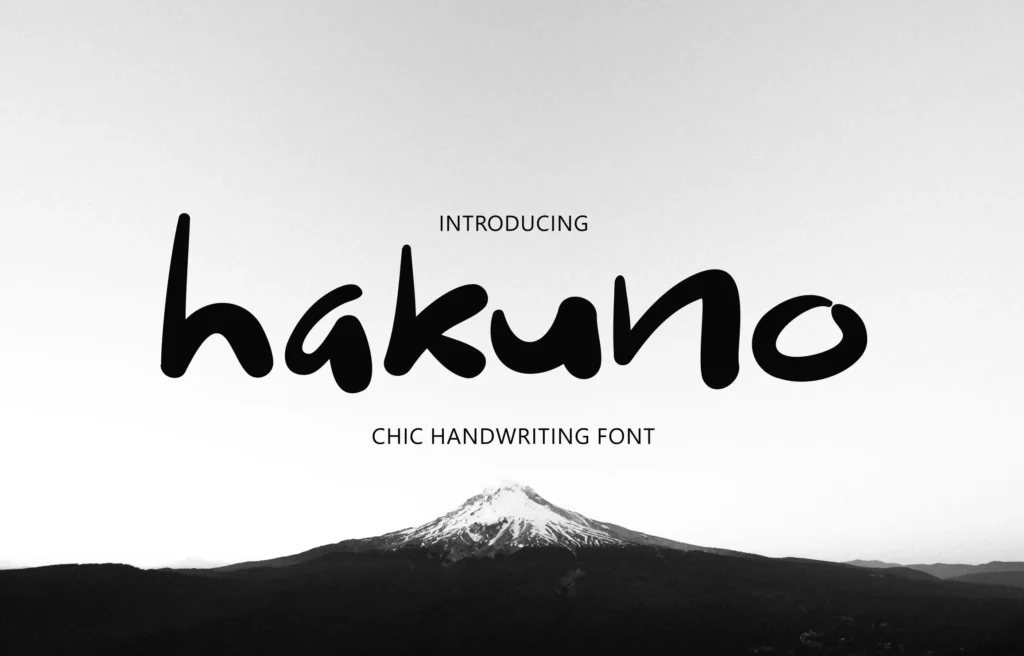 A contemporary, Japanese-styled font, Hakuno evokes a playful sense of Japan, meditation, and well-being.
It's chic yet casual, adding a sense of flair to any message.
It works better as a title and header font than for smaller-sized writing.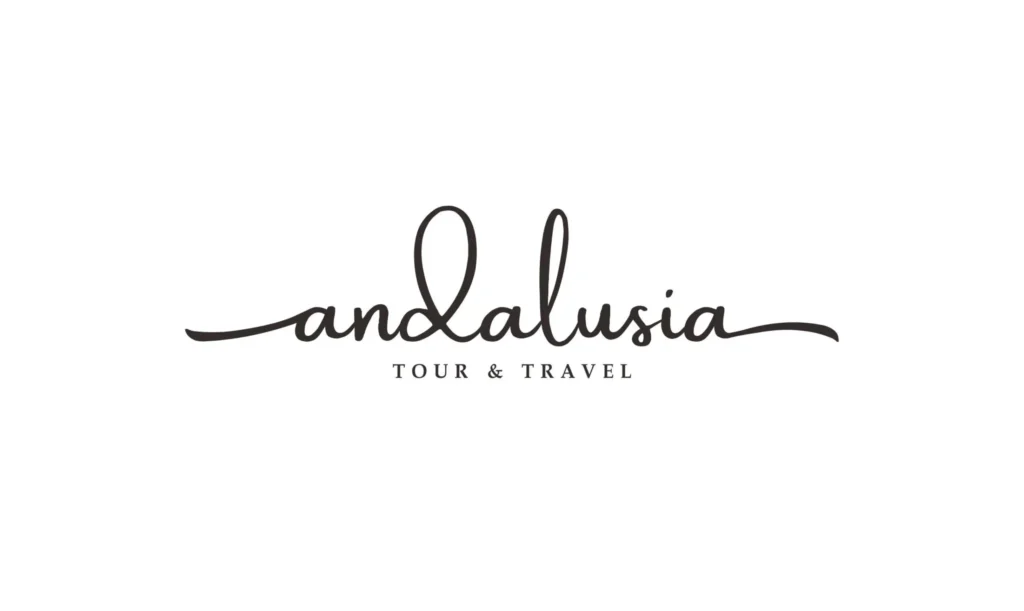 Amsterdam is a set of stunning casual handwriting fonts that evoke a general sense of European letter-writing.
They are great separately or in combination with different individual writing styles that are equally elegant and hand-written.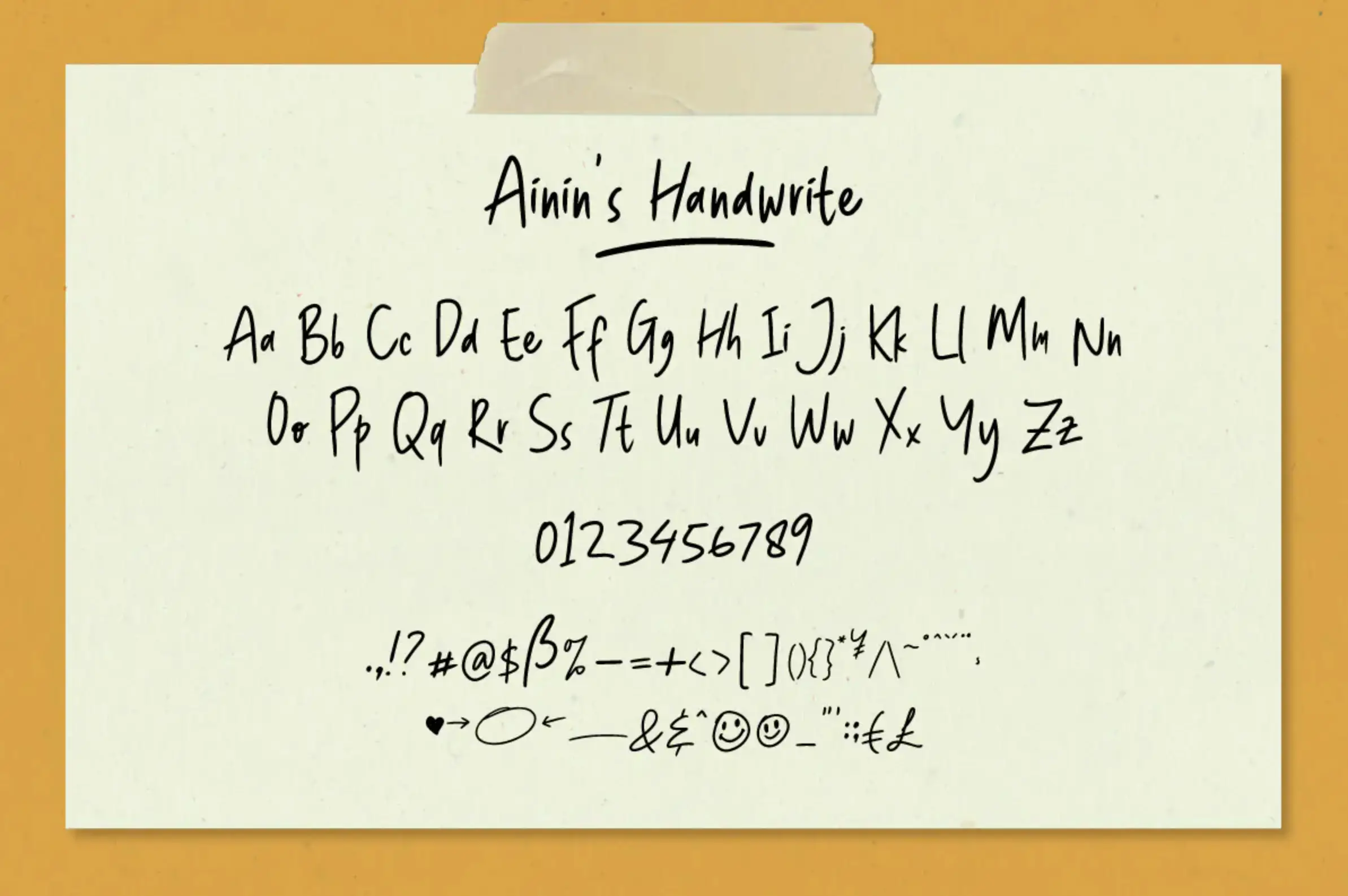 Ainin's Handwrite is just the perfect contemporary handwriting font.
It's not cursive, so it's easier to read, and yet is stylized enough to evoke a sense of having just been jotted down on a fresh sheet of paper.
Especially effective is the different levels letters are written at, adding to the overall effect.
It works for both titles and general writing and is readable at any size.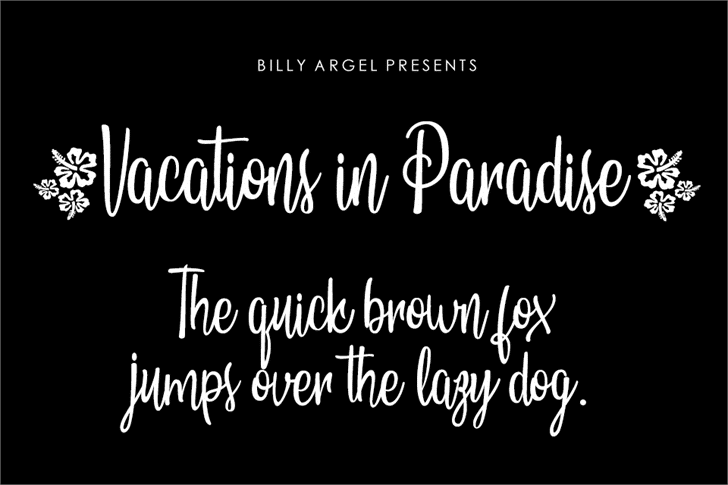 A classical handwritten style with an easy-going twist, Vacations in Paradise will work for many different projects.
It's a kind of summary font with a light and airy design that uplifts the mood for its use.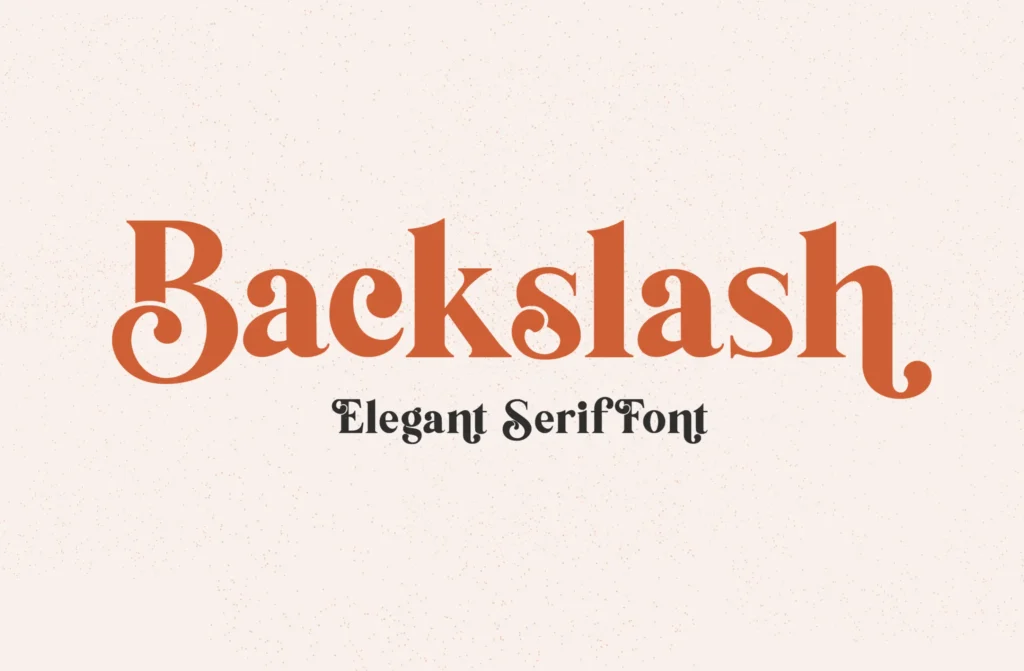 Backslash is an impactful, retro-style font reminiscent of the 70s, especially game shows.
The style is only suitable for titles and headers, but for a free font, the impact it provides is relatively high.
It's quite a unique find that can work for specific projects.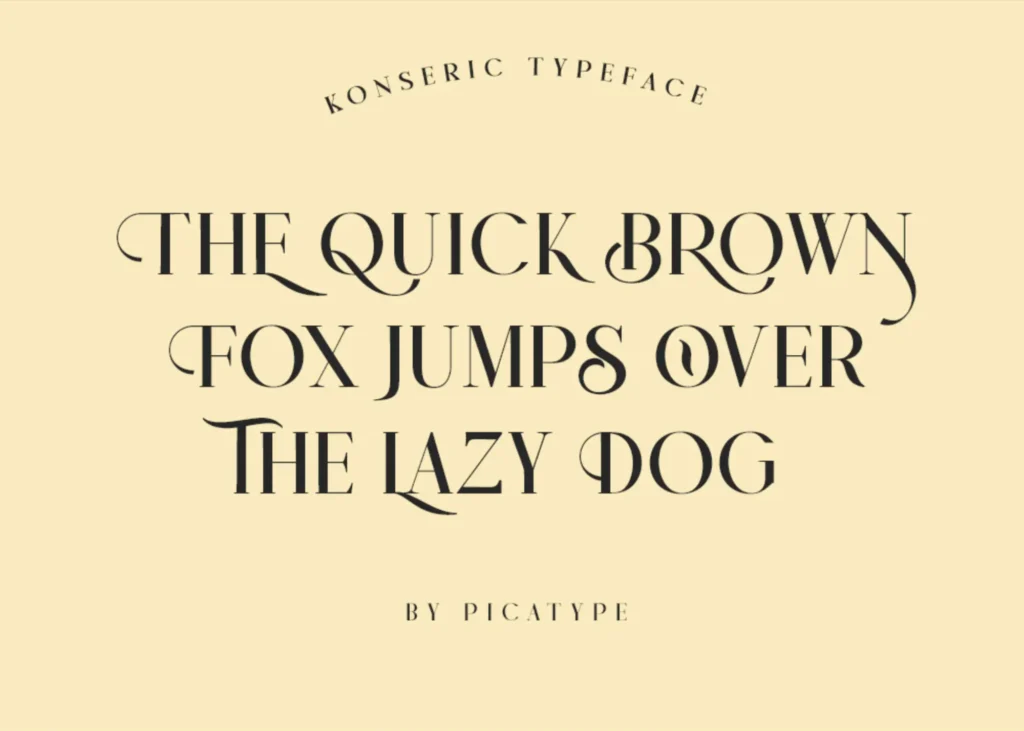 A great hybrid of vintage aesthetics with current minimalist design principles, the subtle way the letters blend into each other reveals a simple yet effective form of elegance.
However, it is high enough to work best at larger scales and can be hard to read when used for the general script.
Great for logos, pull quotes, and monograms, or for invitations and elegant packaging.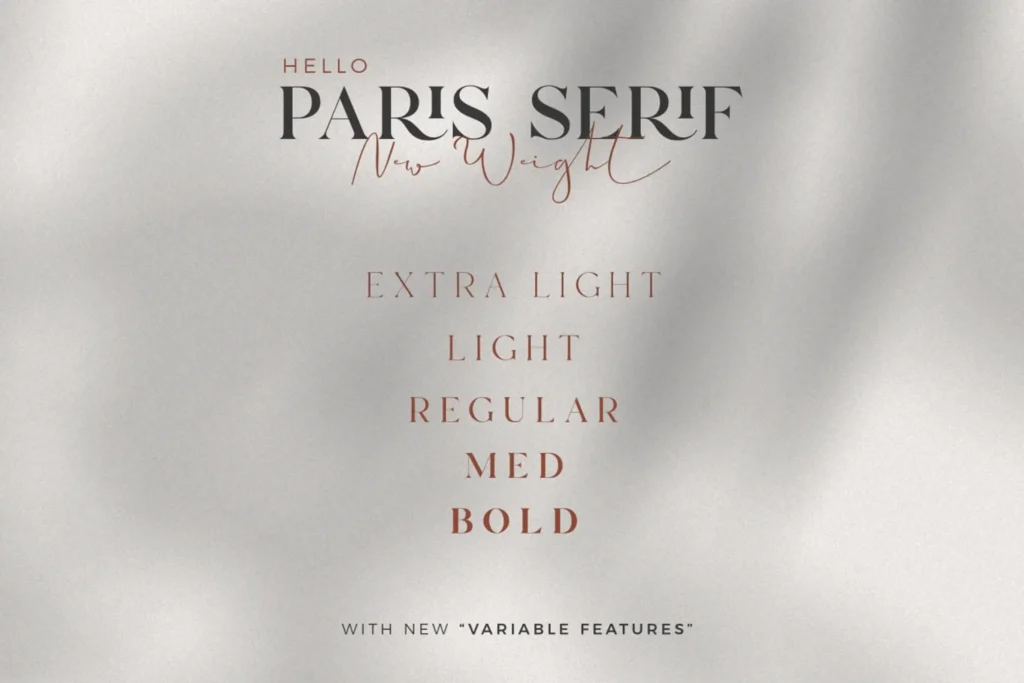 We round out our elegance list with a font inspired by the birthplace of beautiful writing, France.
Hello, Paris is a family of five elegant and beautiful serif fonts that work perfectly together and apart.
The signature style uses smaller vowels raised up over the elegant lines of the consonants to create a unique font that fully embraces the air of Paris.
Cute Fonts
Cute fonts are great for bringing a sense of fun and whimsy to your projects.
I've gone for a variety of different types of quirk and charm, so hopefully, one of them strikes what you are looking for.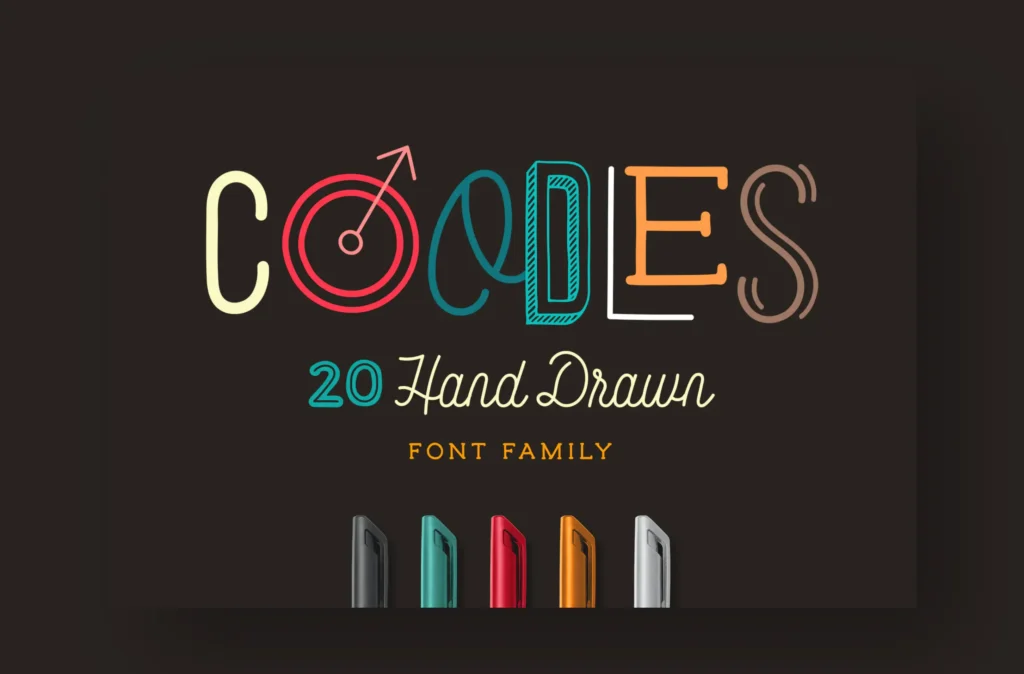 Coodles is a magnificent family of hand-drawn, playful fonts that are invaluable for use in combination to create those cute social media posts with layers of different handwritten fonts.
They work especially great with different colors and are high impact when used in combination with one another.
Of course, another great use is signage.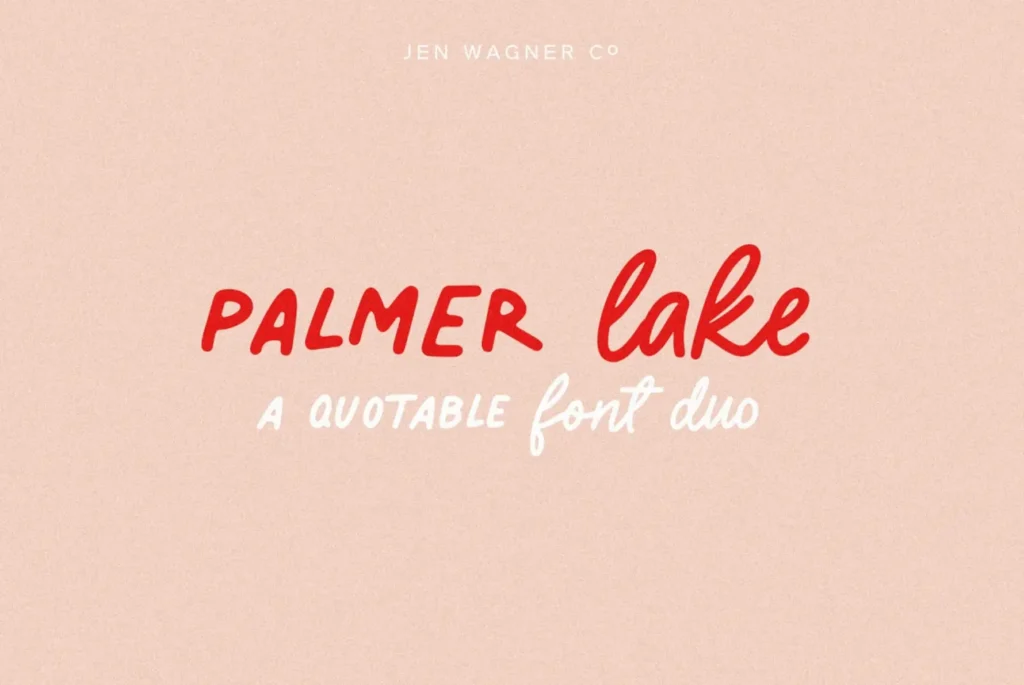 A beautiful, cutesy font that provides a sense of childhood, Hughes-style films, and a wonderful mix of nostalgia and sophistication.
It's a pair of fonts that works very well together in various design areas, including everything from social media and blogs to book covers and more.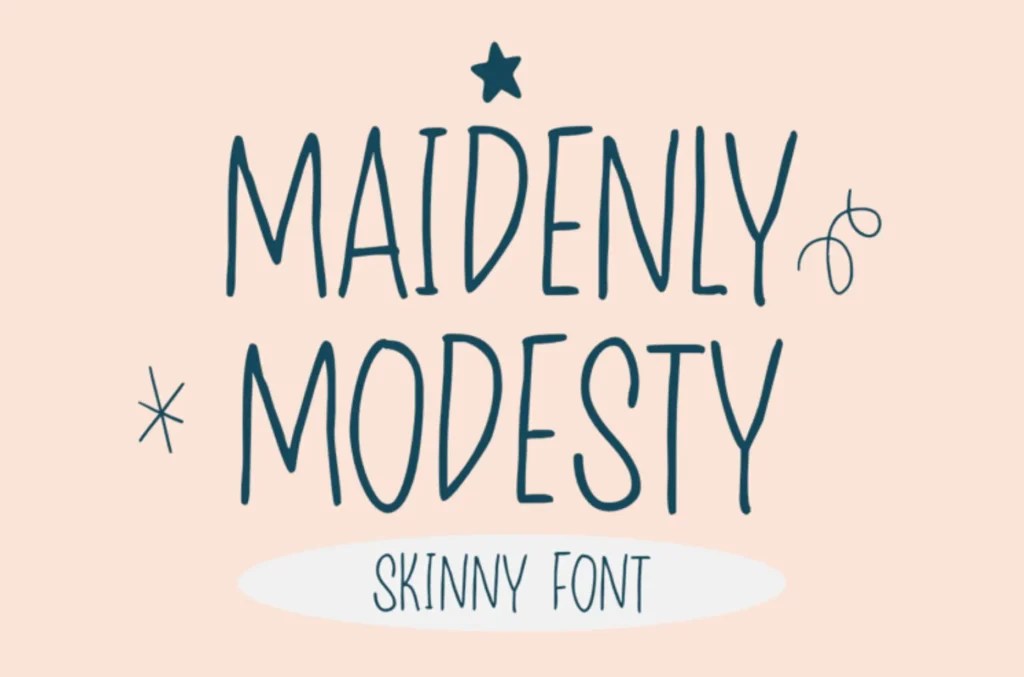 A fun, playful slim font that gives a sense of an early schoolbook science class notes.
It's a font with all the letters reaching the same height, which creates a sense of fun.
The font also gives a sense of childhood cartoons, doodles, and other kinds of fun.
Great for kids brands or simply bringing a sense of childhood nostalgia to a project.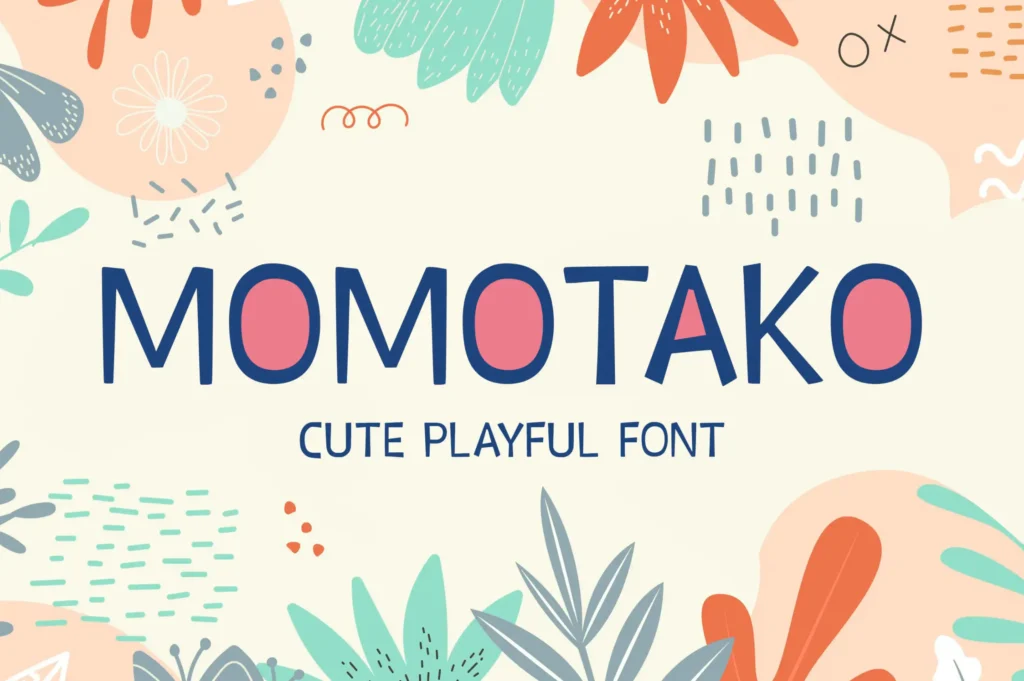 Momotako is a great tiki-style island font that gives a sense of beaches and fun, yet is playful and cute.
It strikes a strong balance between whimsical and fun while also being highly readable and evocative.
The color shading in the font makes it only suitable for larger scales and not as a general writing font.
Read Also: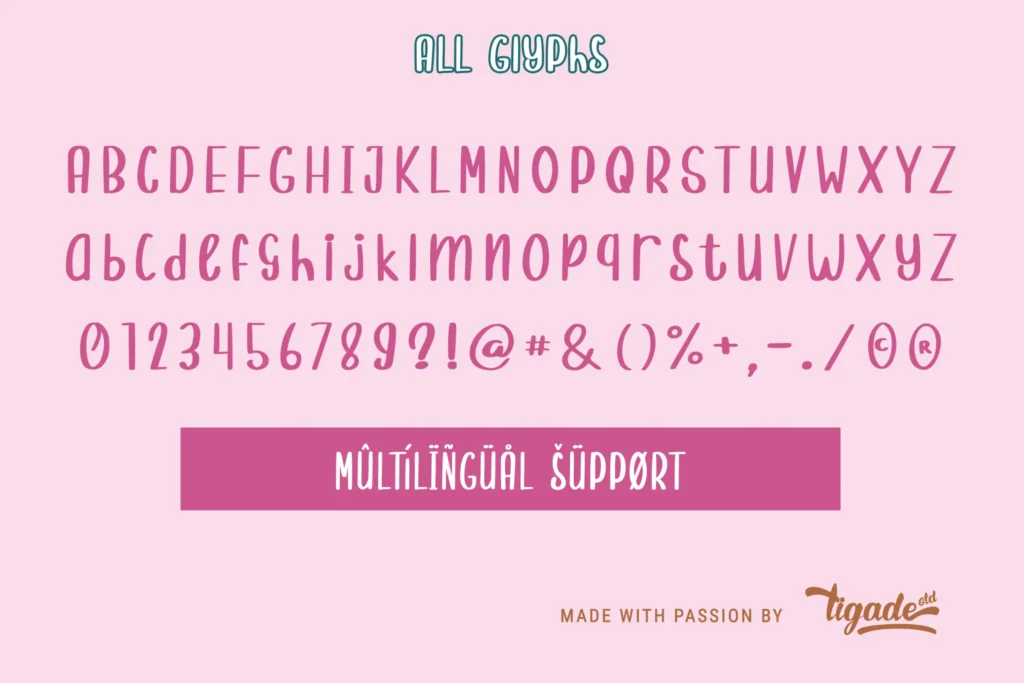 Randomly Cute uses a mixture of capitalization to create a wonderful sense of whimsy as if one is writing with markers on the kitchen table.
Through this method, all the lowercase letters are brought to the same height, making for an exciting style.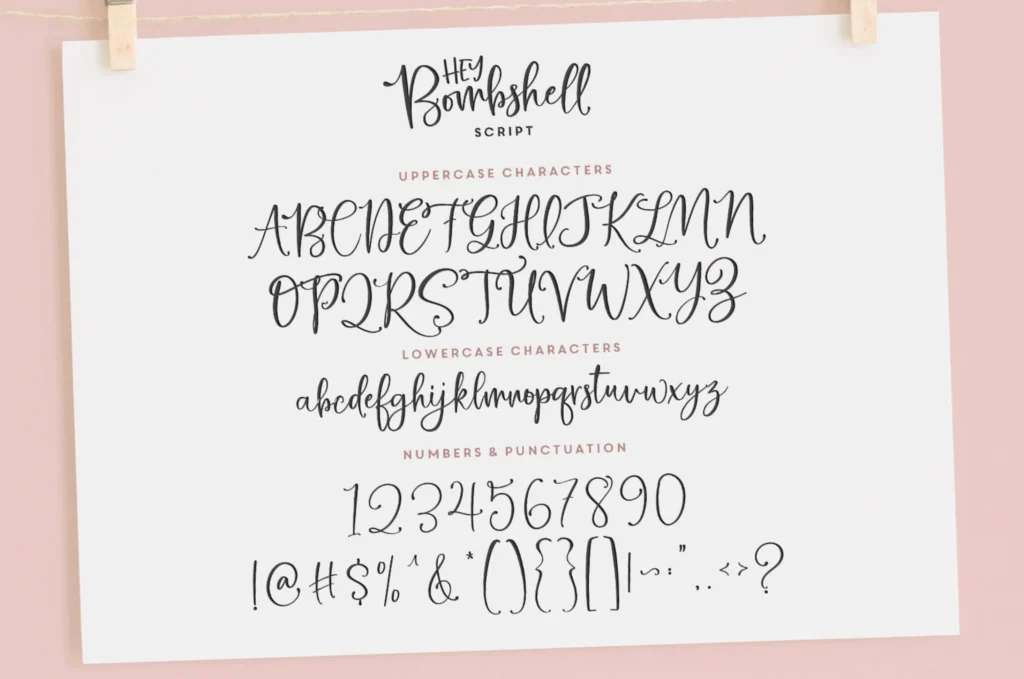 The Hey Bombshell font family connects a playful, feminine handwriting style with a sweet yet sassy printed style.
Together, the overall effect is a powerful feminine energy.
The handwritten part works best at a larger scale with its extra effects and stylizations.
The other fonts work to provide an accent at a smaller scale.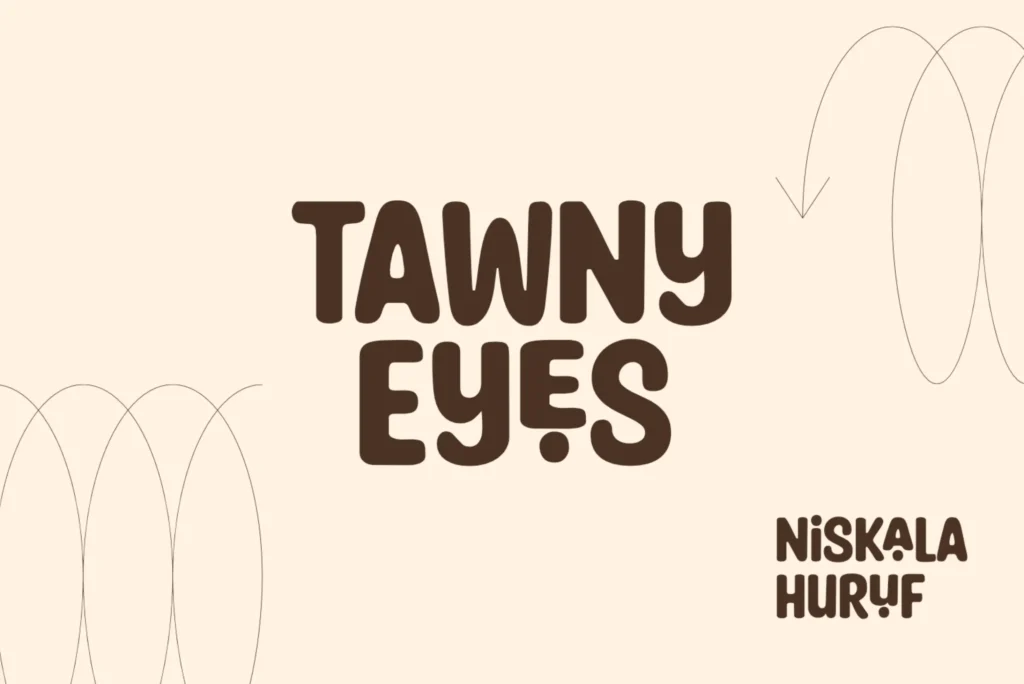 A unique font that adds its own flair of a chunky yet cute style and uses dots around the letters to create a sense of fun.
Great for posters, headers, and titles, but doesn't work well as a general font.
Decorative fonts such as Tawny Eyes have great little stylish additions to make them pop.
Aurora Cute is a simple yet effective cute font style for those looking for a classic.
It strikes an excellent balance between handwriting and printing that is easily legible at any size.
It's a nice modern font that has its own subtle form of cuteness.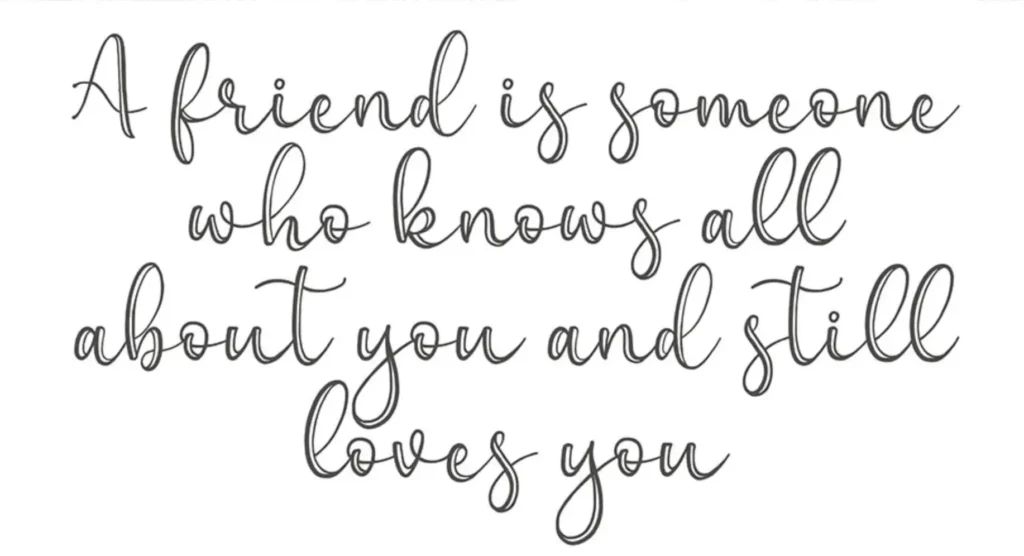 A cute yet sophisticated font, Everline is great for postcards and works as a lovely script for evoking autumn.
It's also quite versatile and works in a variety of different styles.
It does tend to look better at larger scales but does work in a variety of different spaces.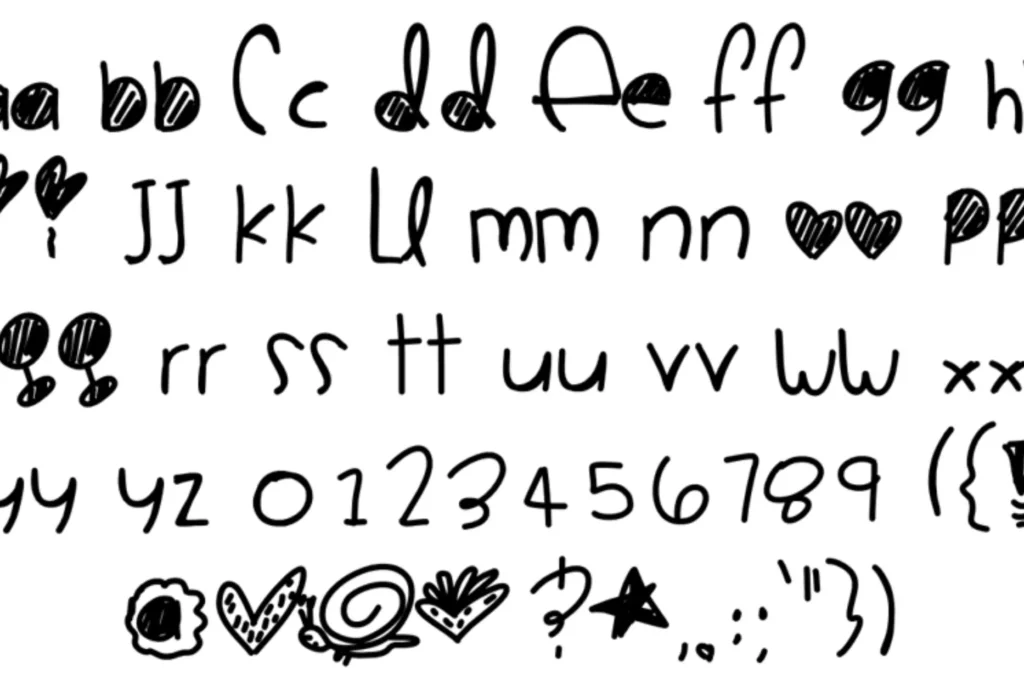 And last but not least for the cute and fun fonts, the adorable and unique Cookie Monster.
Reminiscent of a certain kind of fairy-tale scribbles, Cookie Monster can transport you with its very peculiar style choices and amount of whimsy.
It surprisingly works better as a small to medium size script.
Premium Fonts
Most free fonts won't allow you to use them for commercial use, so premium fonts are great on that front, from social media and business websites to fonts on merchandise and other commercial uses.
They also tend to be of a much higher quality that is necessary for more professional creative projects.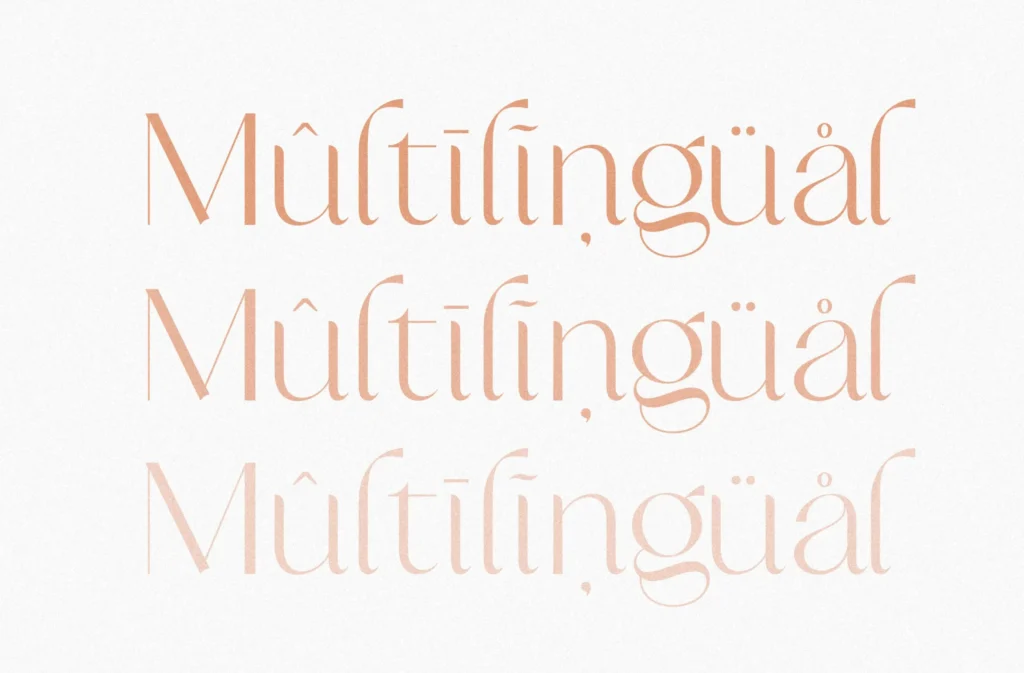 Fruncy is a unique font with a playful take on Arabic script with a sense of calligraphy without using cursive.
If you're looking for a contemporary take on medieval script, this is a great choice, and it is surprising the number of places it could become a signature.
Food, well-being, and lots of other contemporary trends are suited to this font.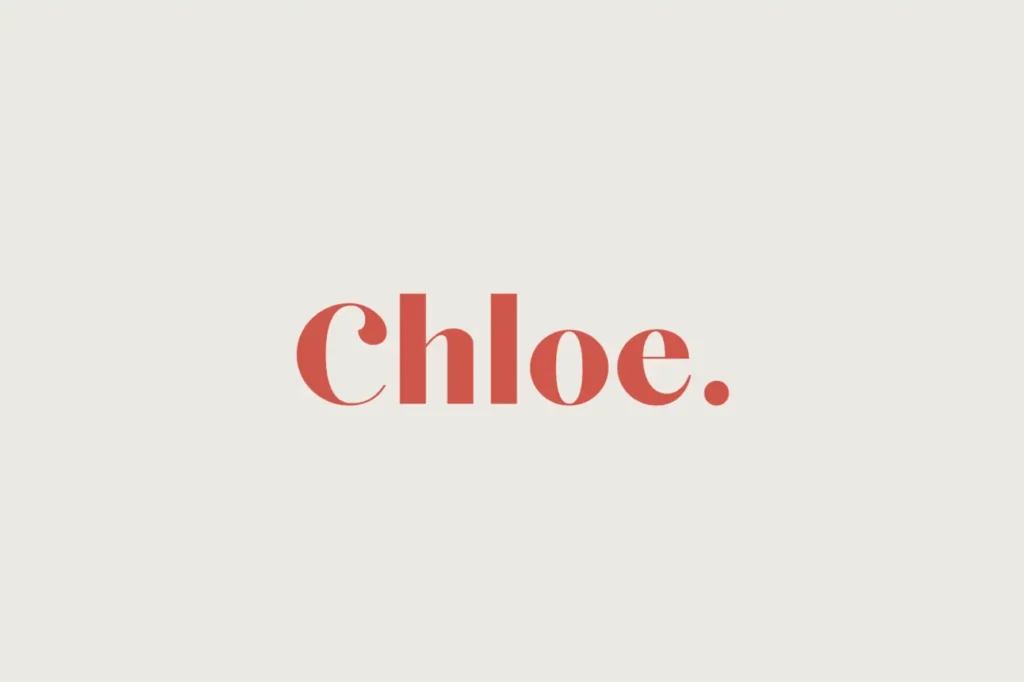 Chloe is a perfectly balanced, elegant font that nonetheless shines forth a unique enough vision to feel special.
The individual curls and mildly calligraphic effect provide a sense of a retro style and yet also feel utterly contemporary.
It can be used any size and scale and still work, with enough subtlety for smaller sizes and yet a dramatic impact at large scales.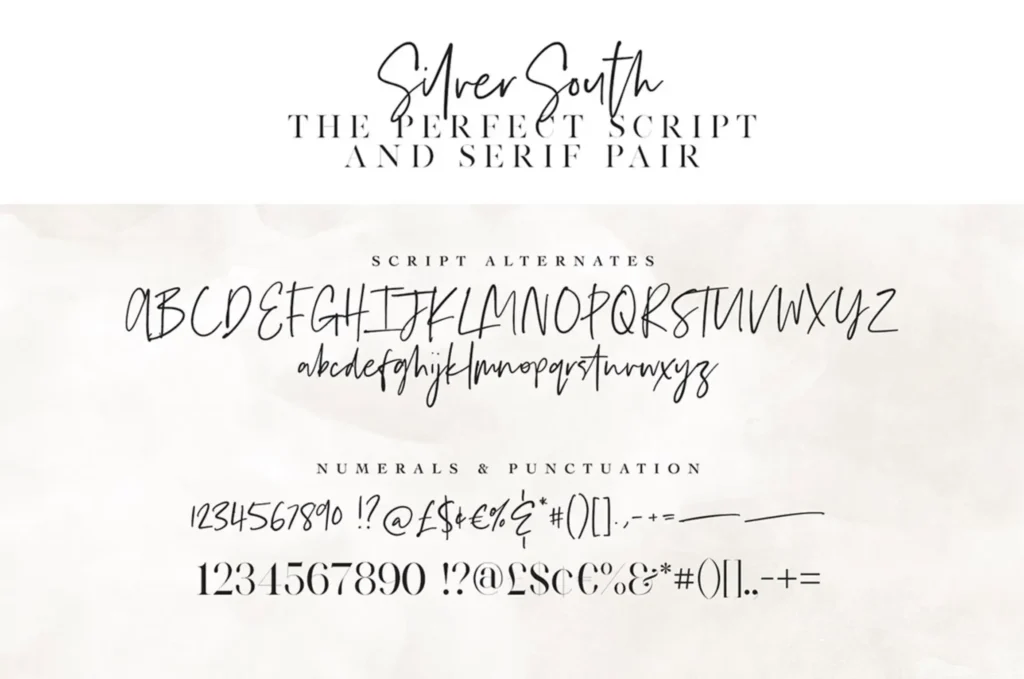 A strong font duo that works well together, one is a stylish handwritten letter design and the other an effective serif font that makes for a killer combination.
They work well together at multiple sizes and can work in a number of different messaging mediums, including cards, posters, social media, and more.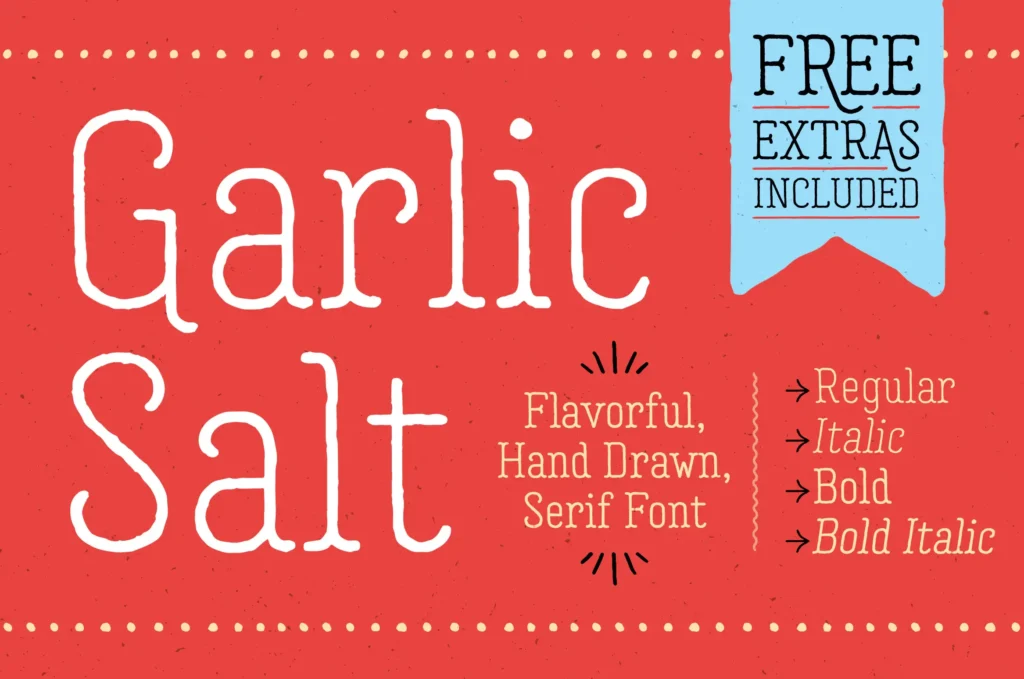 A great organic-looking font family, Garlic Salt has a lot of alternatives and customization to go as stylized or underplayed as you like.
It looks almost hand-drawn with its whimsical yet modern look.
It's also semi-condensed, allowing it to fit more easily in many different kinds of layouts.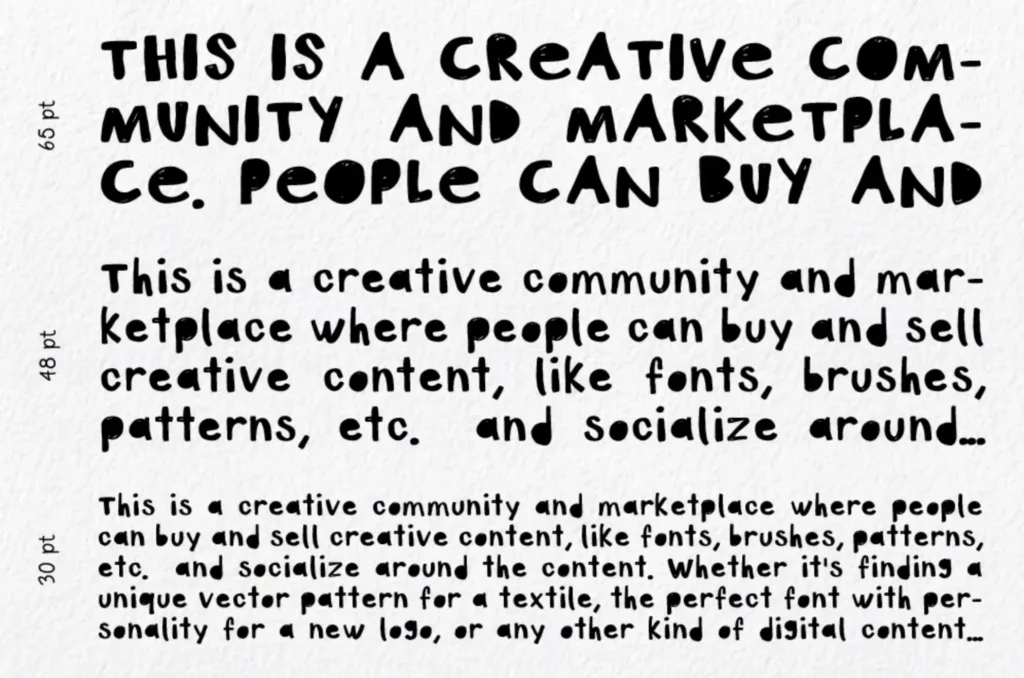 Art Plot is kind of Cookie Monster's older brother. It's a more intricate take on the playful, filled-in notebook font.
It doesn't quite look like real handwriting, but it is a quirky font that is interesting to look at.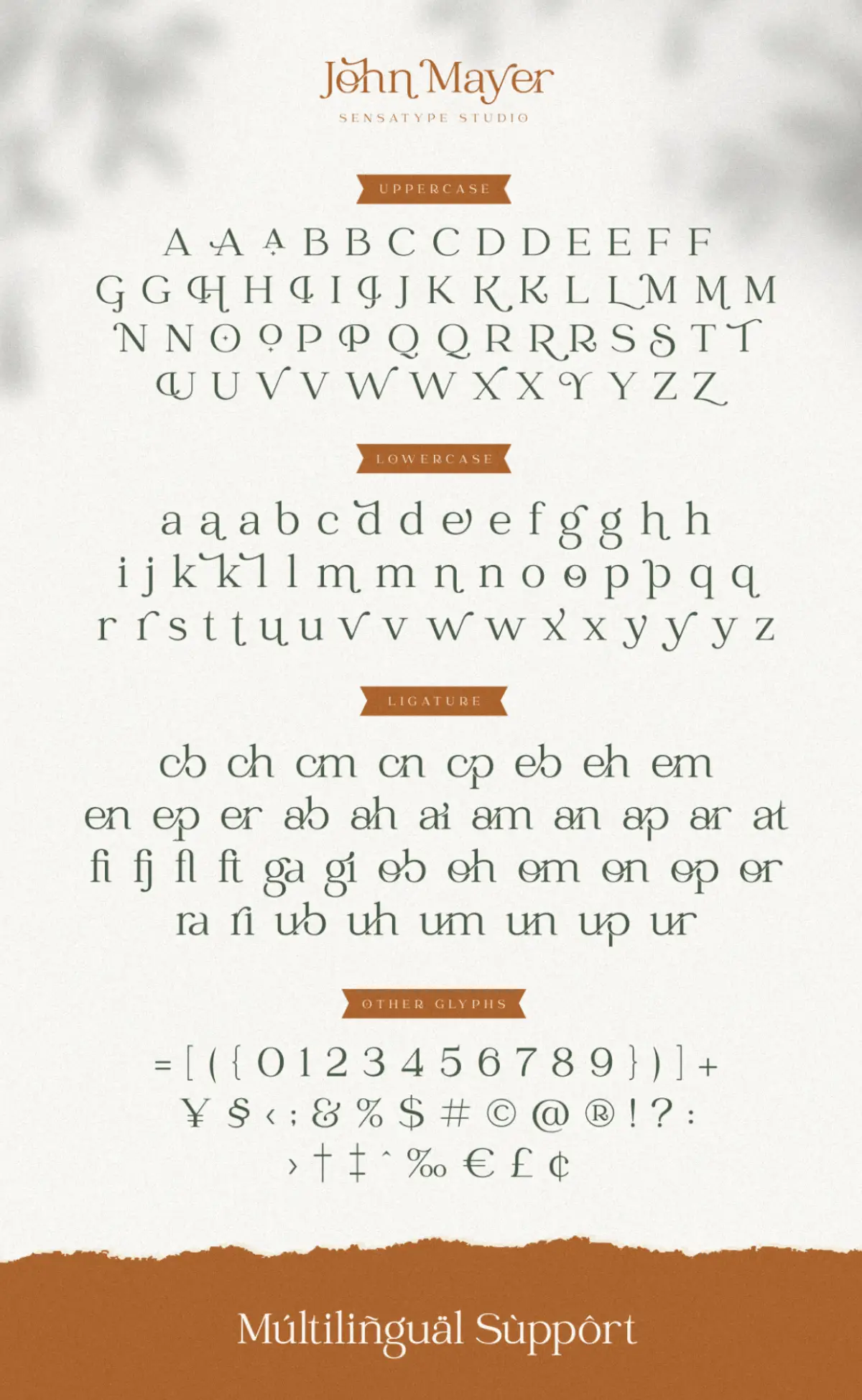 John Mayer is a beautiful and luscious font with a fun overlapping design where the lettering moves into one another.
There are a few alternative options available to customize the font to your liking.
There's a kind of spell-binding yet contemporary feel to it, and it is relatively unique in its kind, while not being too out there.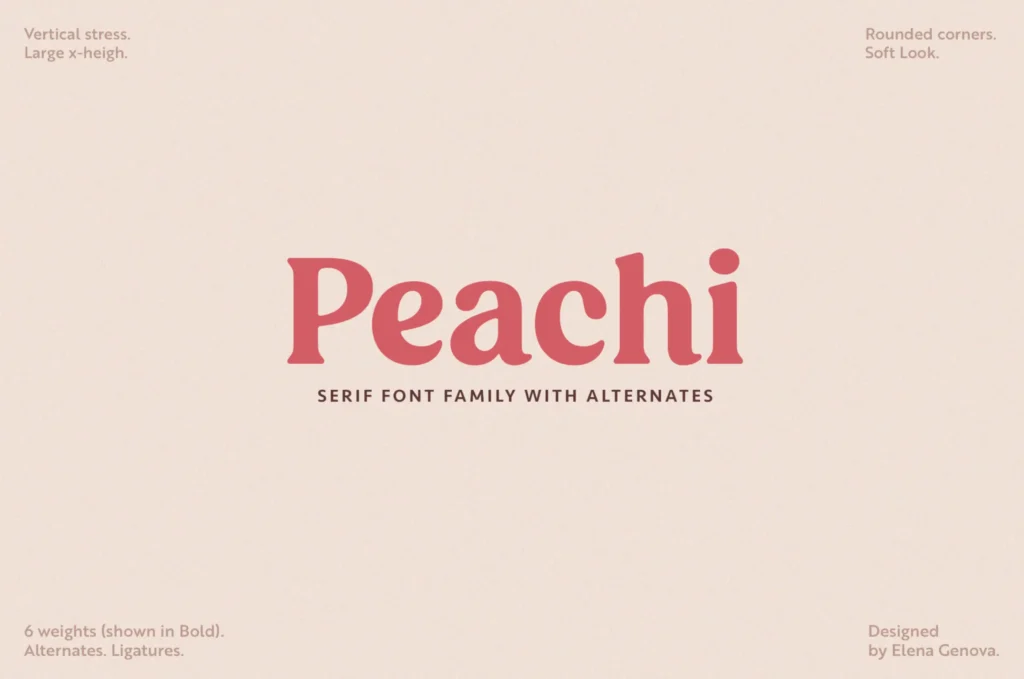 Another wonderful retro font, this time with a large number of subtle variations, to get the fine tweaks you are looking for.
Peachi looks excellent both on large and small scales and works wonders with retro coloring.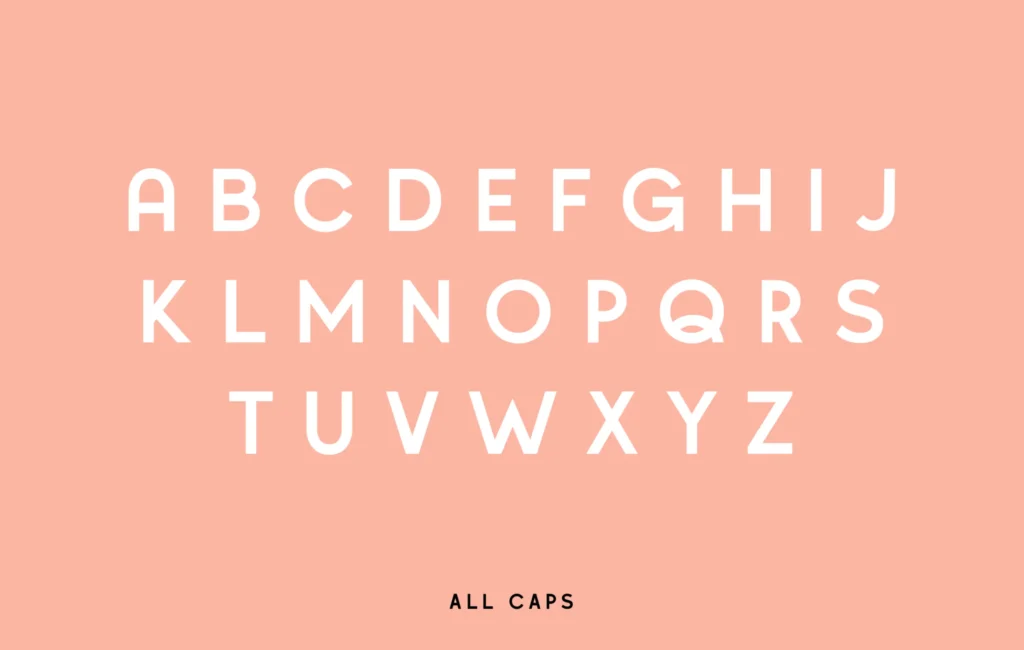 A wonderfully intriguing and fun font that doesn't need to go over the top to achieve its effect.
The font is also stackable, making it have lots of different options.
Because of this, Quirk is a fun one for those with graphic design experience to play with.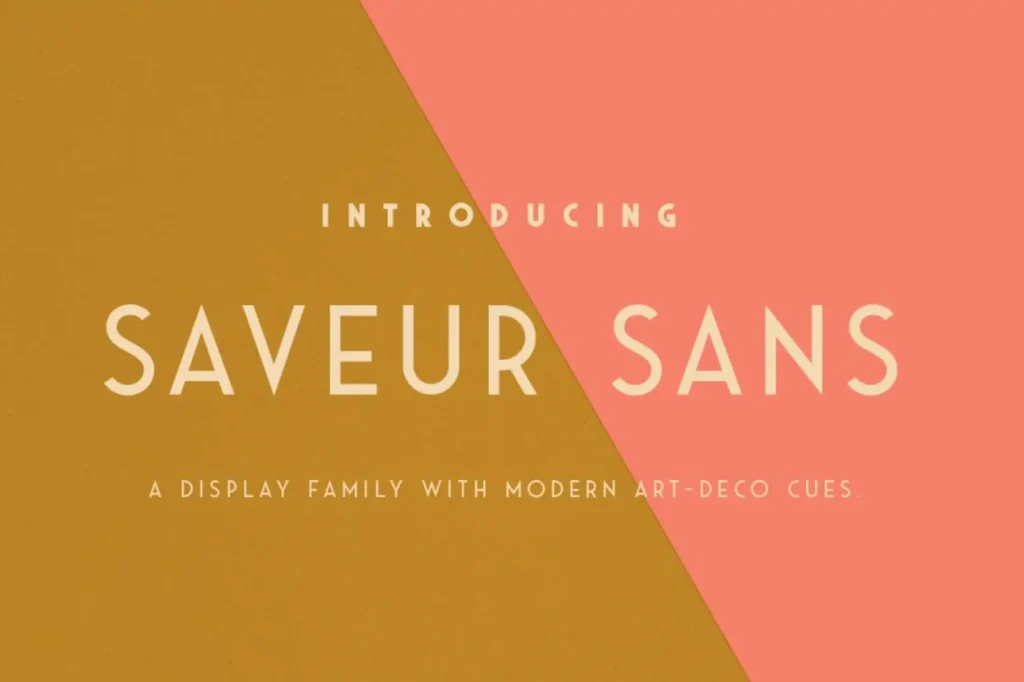 Saveur Sans is an understated art deco-style font with a kind of mysterious power.
It's clean, modern, and simple yet doesn't lack a punch.
There are a few variations you can add for different kinds of effectiveness, but in its standard form, it works excellently as a small, readable font while also having a significant effect as a large-scale title.
Chunky Fonts
Chunky fonts, otherwise known as bold fonts, are fantastic for headers and other striking imagery.
They can range from severe and impactful to fun to whimsical, even with their extra girth.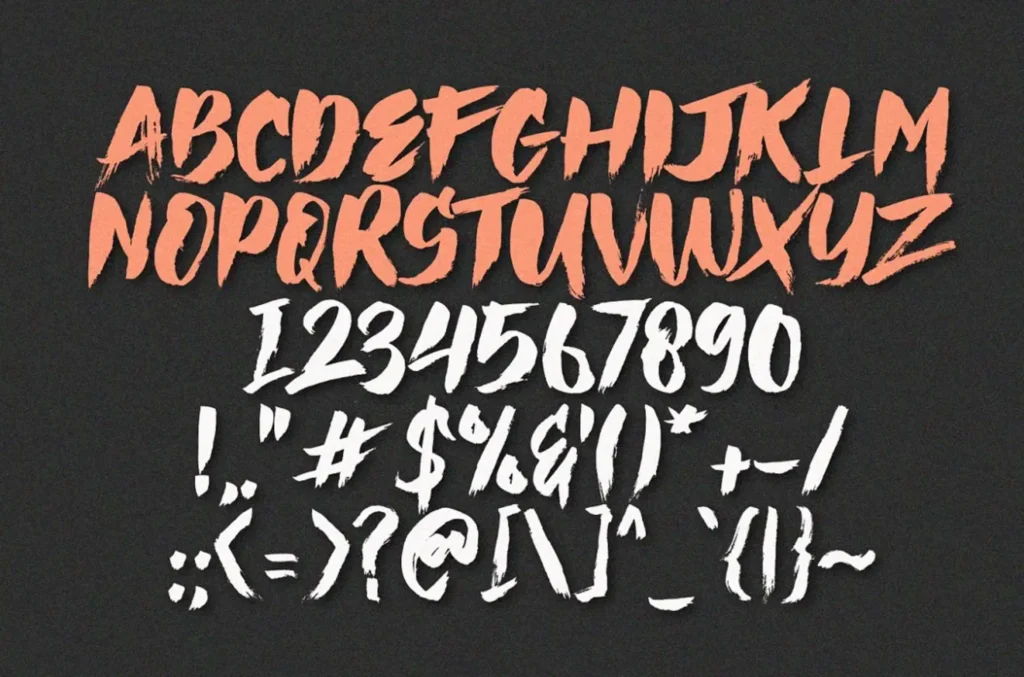 Hai brush is a genuinely painterly brush font inspired by Japanese calligraphy.
However, instead of swirling, elegant design, their calligraphy is done with bold, strong strokes of an ink brush to produce their writing, Kanji.
Hai Brush evokes that style well, capturing the dripping paint strokes in an evocative way.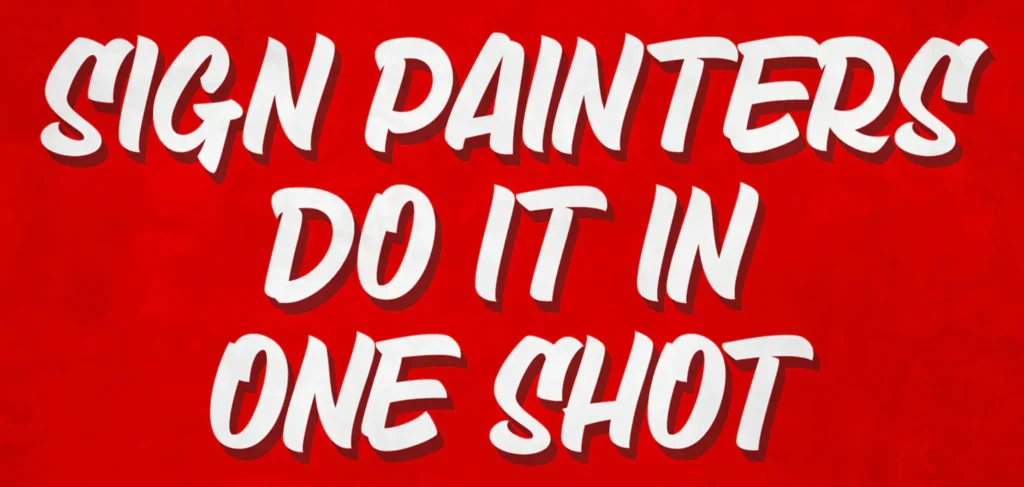 A gripping, dark font, Death Markers looks like blood dripping down after being thickly laid with a roller.
You can do either a clean or dripping version, and no matter which you choose, you'll get a high-impact font.
Cool fonts like this one are fun to play around with from time to time.

Quartzo is a particularly whimsical font for its boldness, reminding me of the late 80s and early 90s video game boxes.
The sci-fi font is unique by its rare but prominent wavy lines that add an element of mystique.
It works much better as a title and header font than a small-scale font, as is true of most chunky fonts.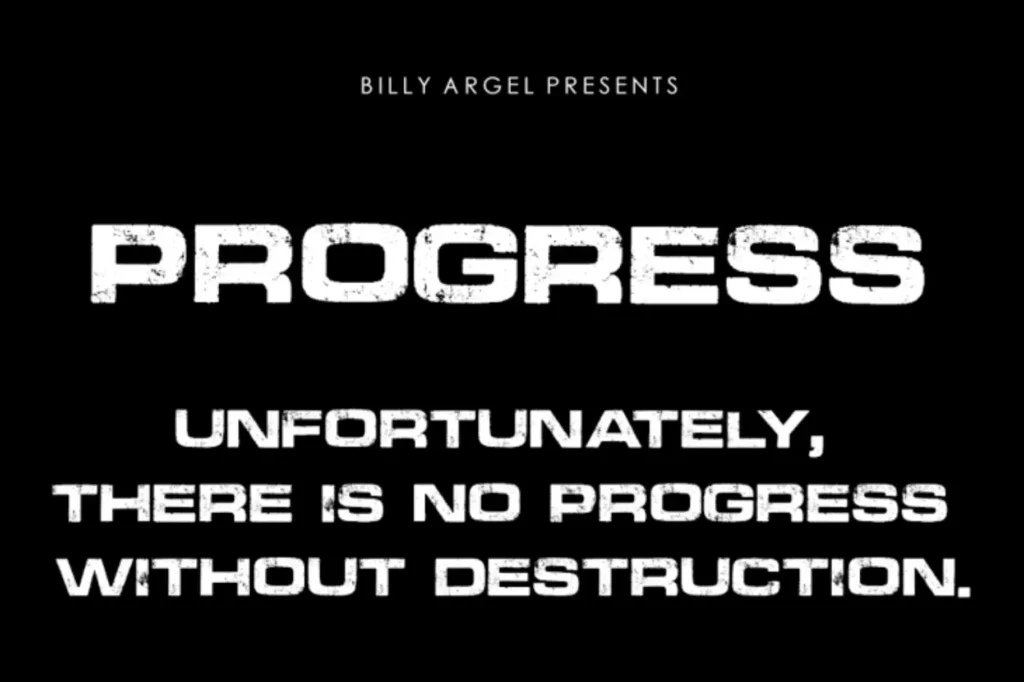 Progress is a very good industrial, stencil-like font.
The sketchy and run-down is excellent for creating that zombie apocalypse, dystopian feeling.
It's not too unique of a font, but since it's free, it's a great role filler for what it does.
It works pretty well at both the medium and large scales.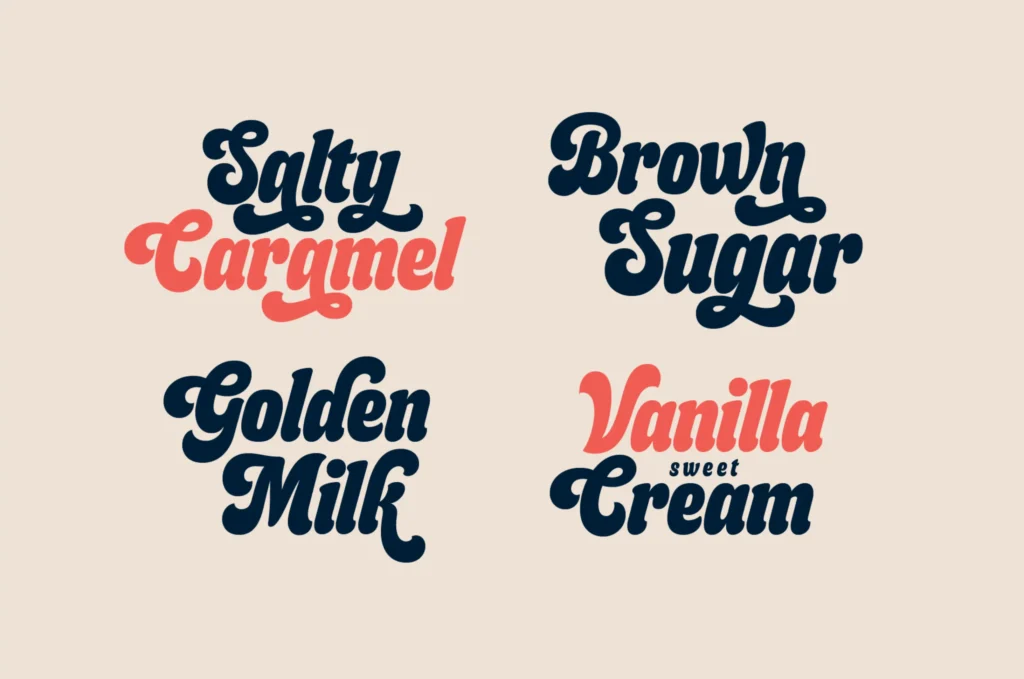 Budge is a delicious font modeled after dessert and soda packaging with its own unique twist.
The layers of shadow and highlighting included in the font packaging bring out the full effect in one easy-to-use and convenient package.
It's best used on package design and large graphic prints.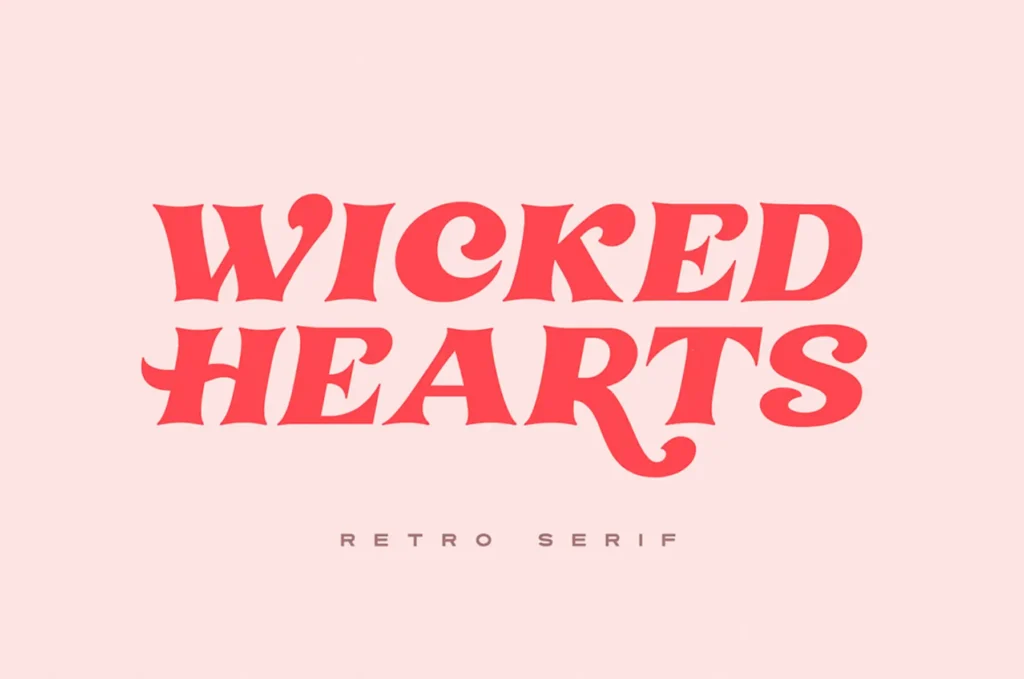 Wicked Hearts is a powerful, girlish, and yet rebellious typeface. Its aspects combine into a unique retro design that evokes a special feeling on all its own.
A little bit vintage, a little bit country, it can be used in a wide variety of ways.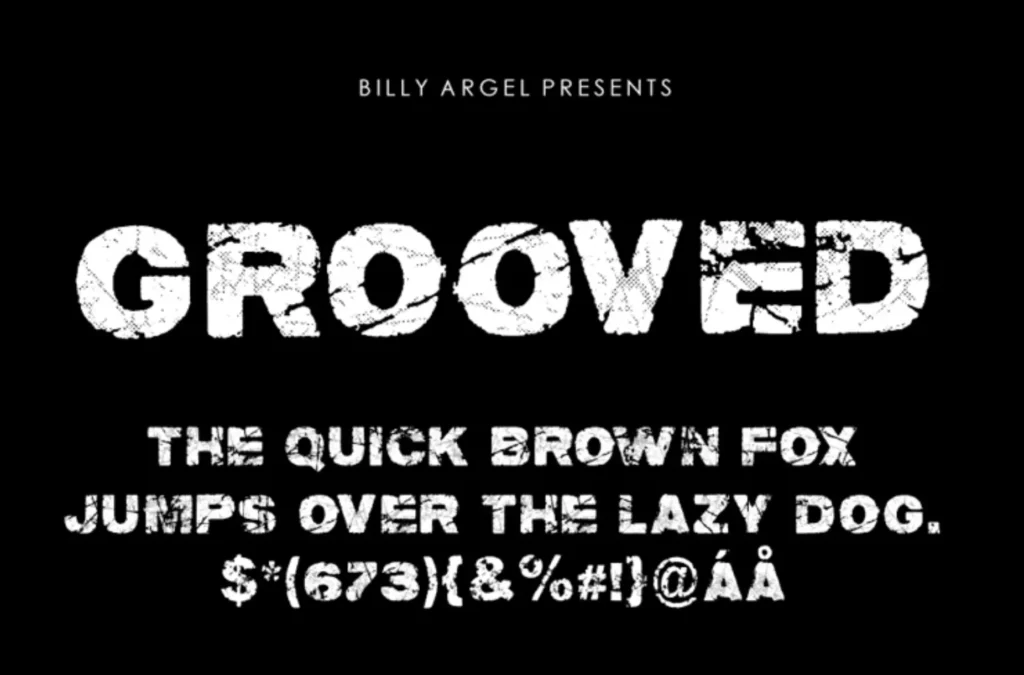 A very unique and detailed font, Grooved gives a strange vibe that looks almost like a cyberpunk future or dystopian music club.
It's a new font that works best at a larger scale to bring a significant impact to a project.
It's a great way to bring grit and grime into a project.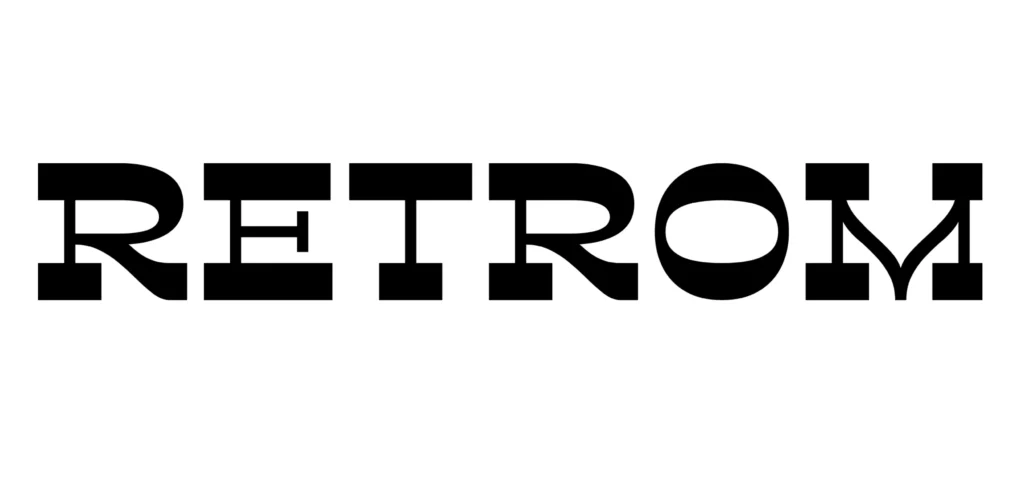 A great western saloon style font, it provides a vintage edge that's not quite the same as any other.
Great for iconic western-themed posters or messages.
Works best in larger sizes. It probably doesn't work as well for lower case designs.
Comic Fonts
Comic fonts are fun yet impactful fonts that come from the font ideas of original graphic novels.

American Captain gives away its inspiration quite freely.
The bold and fun font works to create that high-impact comic book title feeling.
The thick and bold letters are highly readable but only tend to work for titles and large headers.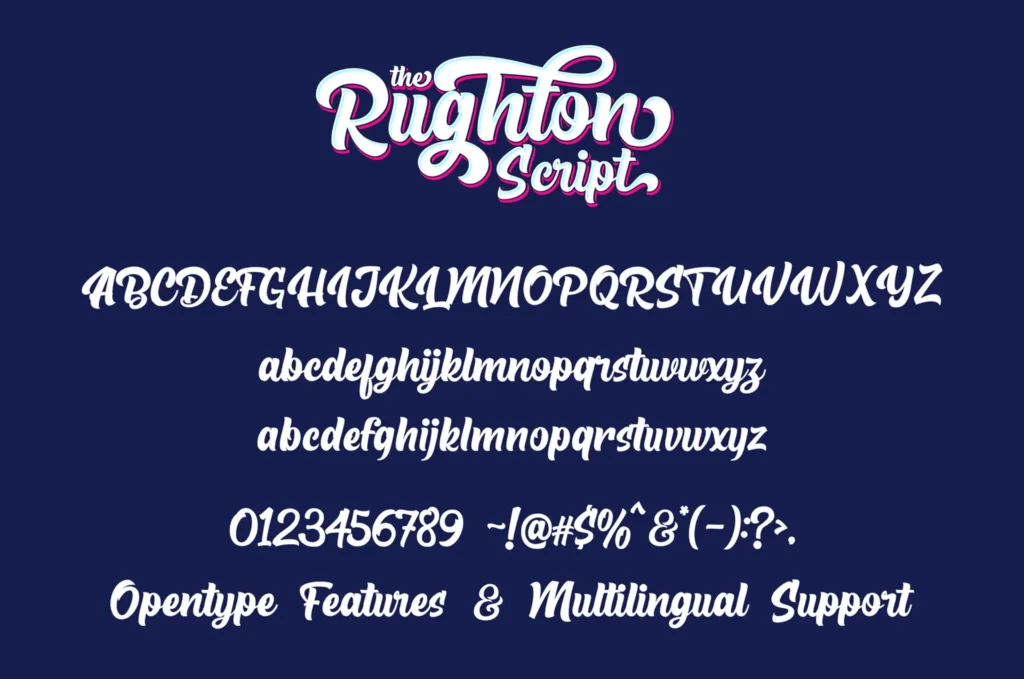 A visually stunning, fun, and bold script is usual for a tattoo and vintage signage look.
This is a stylistic hand-written style that turns towards humor and fun rather than elegance.
It works for a variety of bold purposes but is less useful on a small scale.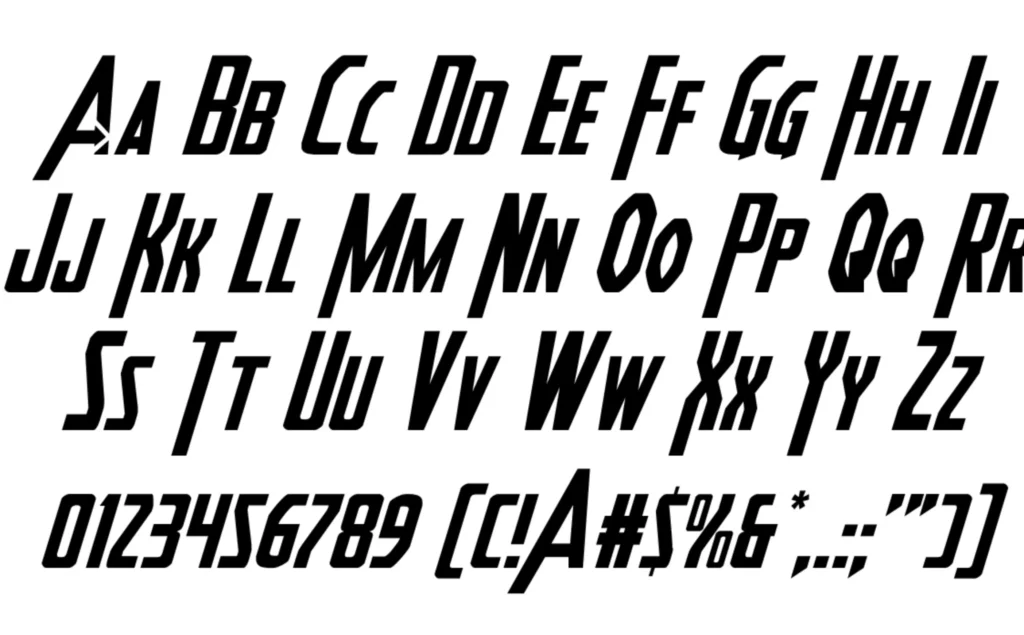 The Heroes Assemble font is high impact, easy to read, and bold. It is great as a title font, but also comes with a great variety of options to change it up.
You can't really waste cool fonts like this on body text and have to reserve them for use on the main stage.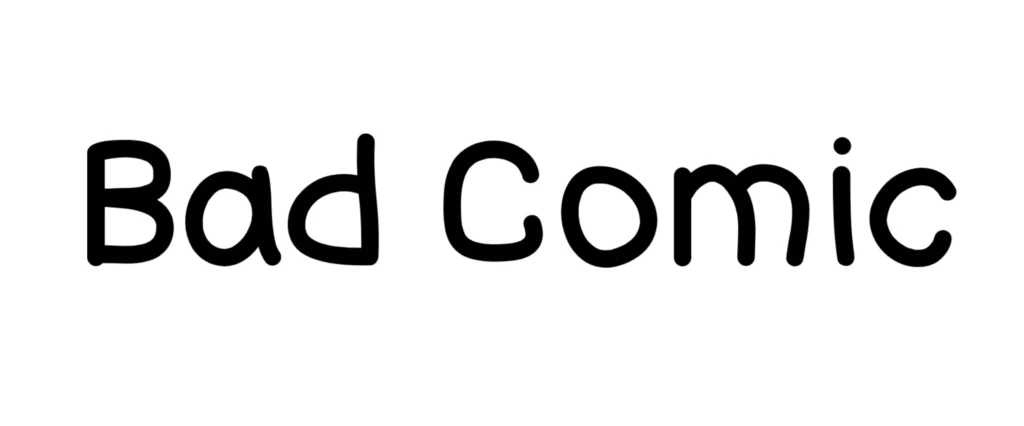 Bad Comic is a funny-looking style of font as it's purposefully kind of crooked and wonky, but great for creating a sense of a hand-written aspect.
If you are looking for a comic font that evokes that original sense of being hastily written by the author, this is a great option for you.

A great font to match those old comic book action words, the Comic Boom Bubble truly is a blast from the past.
It works great at medium scales but can work at smaller or larger scales as well.
It's simple enough to work in a variety of places.
It's undoubtedly a fully vintage font, which means it lacks some of the balance of a modern font.

Pen Story is a wonderfully simple yet effective Comic Sans adjacent font.
It works super effectively as both a font for titles and headers and at a general writing level.
But, it is subtle enough to work best at the smaller scale, which is difficult for more interesting fonts.

Golden Sentry is a great, bold, sci-fi-inspired font that brings a great sense of scale.
It's great at a large scale for titles and its capital letters do well to frame the smaller letters inside the word.
A real comic book font inspires it.
Conclusion
Fonts can evoke everything from a beautiful script font that portrays elegance to a vintage design font that's playful and nostalgic.
It's all about the message you are trying to convey.
You can find some new favorite fonts from the ones I've curated here.
Remember, legibility, how much it complements other elements on the page, and other factors affect what makes the perfect font.
Experiment a little, and you'll find something that works for you.