Procreate is a fantastic digital art and design app for your iPad or iPhone that you allows to make seriously professional quality art work with a ton of different brushes, pens, and other art tools.
You can sketch paint and draw with watercolors, oils, and charcoal and the app even has a customizable interface, with heaps of brush settings, and the color picker.
It also has layers and blending modes to help you create complex compositions plus filters and adjustments to make your art even cooler.
And if you want to show off your creative process Procreate has a time-lapse recording feature. That is seriously incredible.
Plus, there are a ton of add-ons and integrations that make the app even better like the ability to import and export, artwork, and support for Apple Pencil.
All in all Procreate is a super versatile and powerful app for artists who want to make professional quality art on their iPad or iPhone.
It's important to be able to select multiple layers in Procreate because you can make edits and apply effects to multiple layers at once which saves time and makes your editing process way more efficient.
This is especially helpful when you're working on complex compositions with tons of layers because it lets you make global changes to multiple layers quickly. Plus, being able to select multiple layers in Procreate lets you move and transform multiple layers at the same time, which makes it easier to reorganize your artwork.
It also allows you to copy and paste content between layers, which is incredible for reusing elements in creating consistent designs.
In short, being able to select multiple layers in Procreate is an essential skill for efficient and effective digital art and design work.
It lets you make global changes, move and transform multiple layers at once, and copy and paste contact between layers, all of which can save you time and enhance your creative process.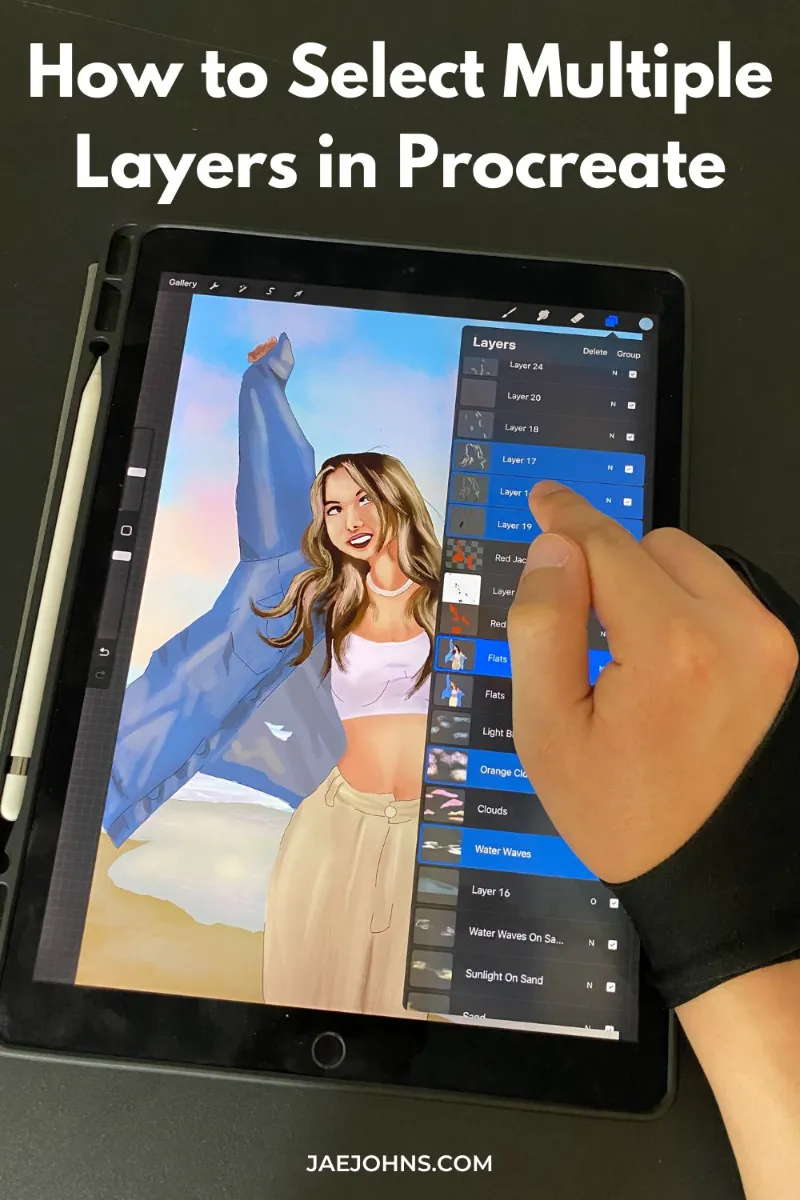 Accessing the Layers Panel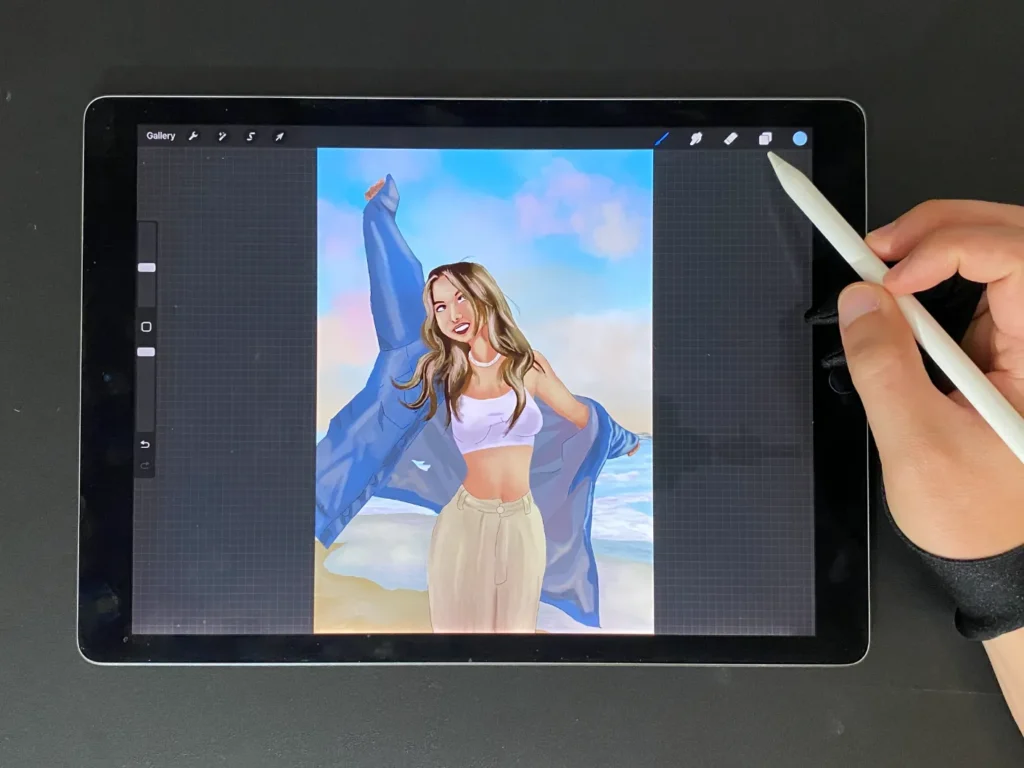 To find the layers panel in the Procreate app, just tap on the layers icon, which looks like two stacked papers, at the top right of the interface.
How to Open and Close the Layers Panel
To open the layers panel, tap on the two stacked papers.
Once you have the layers panel open, you can tap a layer of your choice to select it. If you want to do more with a layer, like duplicate it or delete it, swipe to the left with two fingers on that layer.
When you're done with the layers panel, just hit that layers icon again or use a finger to touch the dark area of the canvas to close it.
How to Select a Single Layer
Tap the layers button at the top of the screen to open up the layers panel.
Tap on the layer you want to select. It'll highlight and show his properties on the right side of the screen.
How to Select a Single Layer Using the Canvas
You can also select a layer by pressing and holding on the object in the canvas. This option works after you have turned on the "Touch and Hold" option in the "Layer Select" section of the Gesture controls. The Gesture controls setting is in the Prefs tab of the Actions menu.
In addition to using Procreate's gesture controls to make your Procreate process quicker, here are many Procreate tips.
How to Select Multiple Layers
If you want to select multiple layers at once, hold down on one layer, and then swipe right on any other layers you want to include. This lets you move or delete multiple layers at once, or change your properties.
And if you want to select all the layers in your document just tap and hold the checkmark field next to the layer name.
This is a handy trick especially if you're creating Procreate animations.
Conclusion
So you can select multiple layers one by one or select layers all at once.
Selecting multiple layers allows you to be more efficient, improves your creative process, transform and move multiple layers, make global changes to your document. All of these things will save you so much time with your work.