Mother's Day is the perfect time to show your love and appreciation for the most important woman in your life.
One of the best ways to do this is by creating a homemade Mother's Day card that is both unique and heartfelt.
To help you get started, we've compiled a list of 20 amazing Mother's Day card ideas that you can easily make at home. Let's dive in!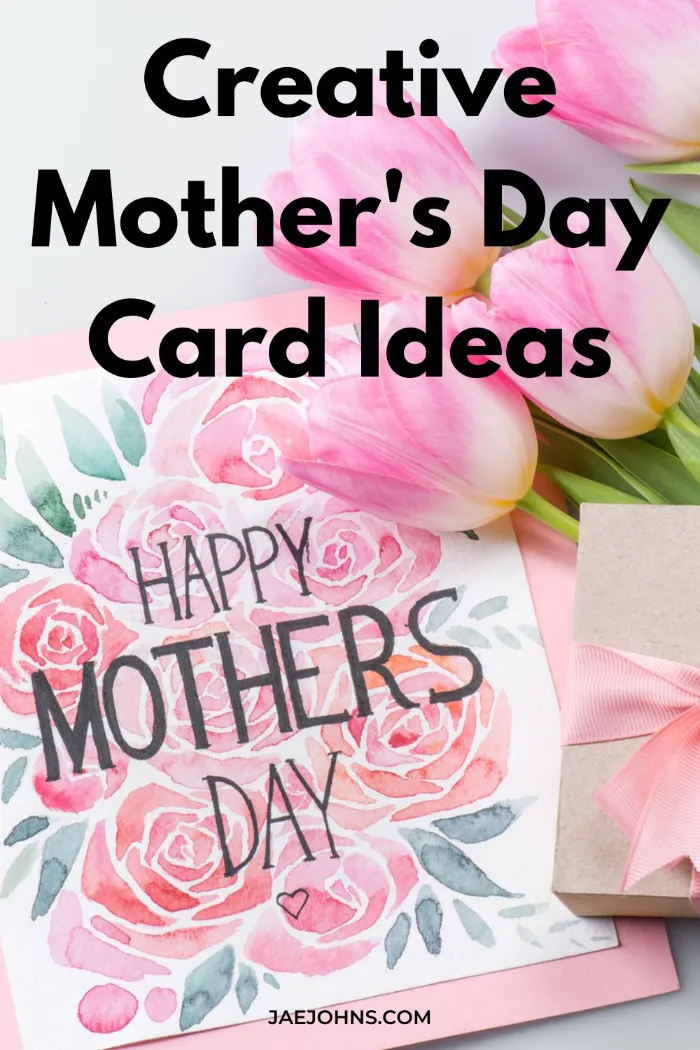 1. Watercolor Flower Card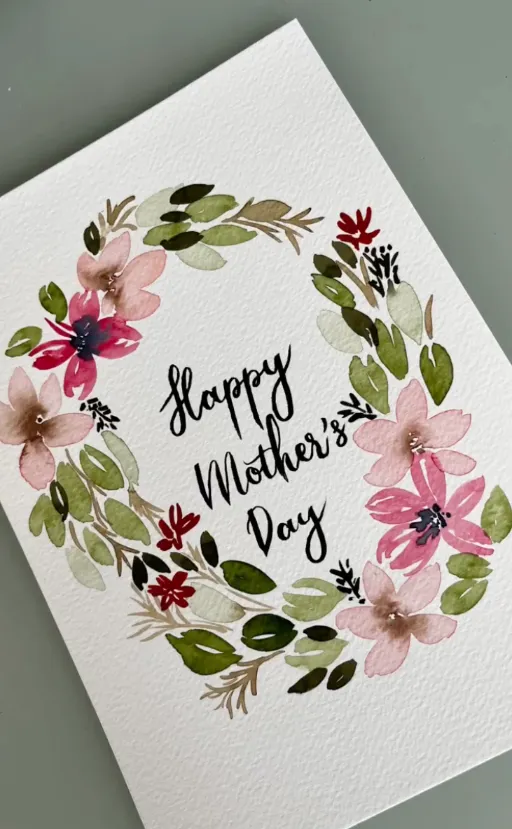 Combine your love for watercolors and flowers in a beautiful flower card for Mother's Day. Learn easy watercolor painting ideas and create a stunning floral design that will leave your mom speechless.
2. Handprint Art Card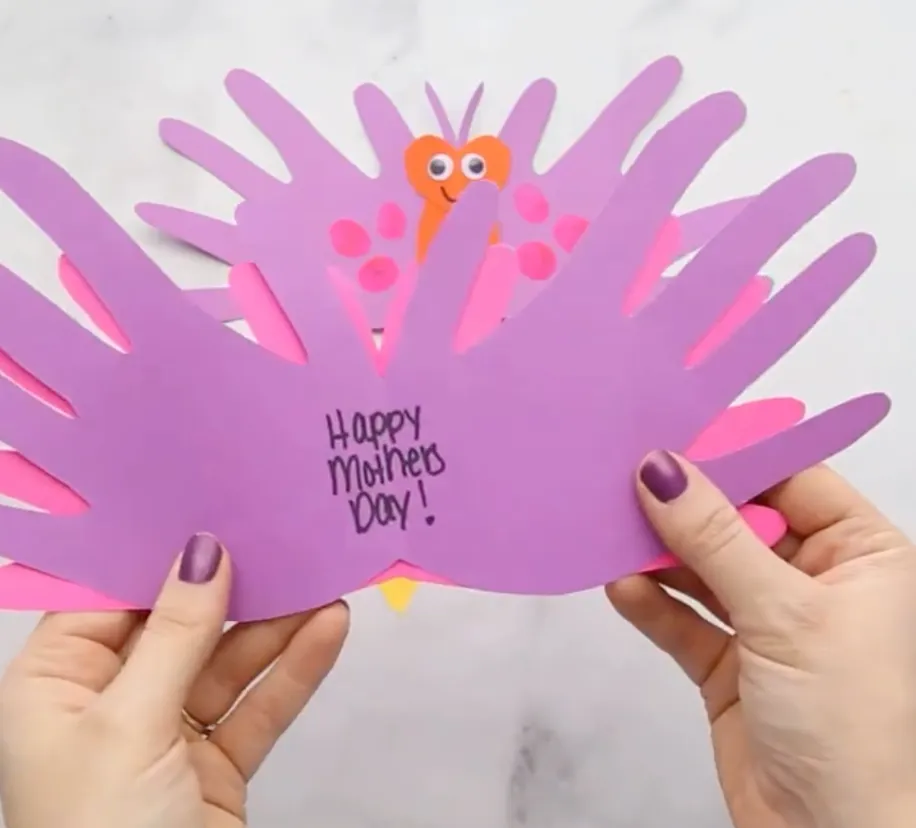 Create a memorable Mother's Day handprint art card by using your handprint or your child's handprint as the centerpiece. Decorate the card with a heartfelt message and colorful designs. This card will surely become a cherished keepsake.
3. 3D Pop-Up Card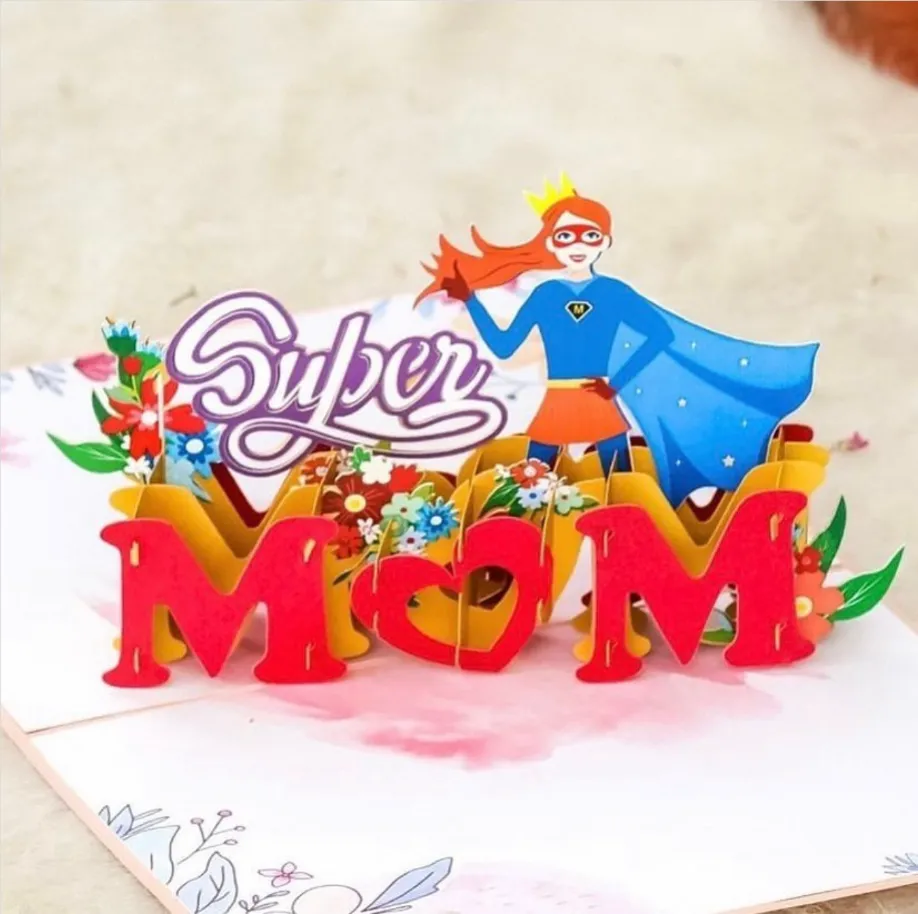 Take your Mother's Day card making to the next level with a 3D pop-up card. Choose a design that your mom will love, such as a flower or heart, and follow simple instructions to create an interactive card that will surprise and delight her.
4. Quilled Card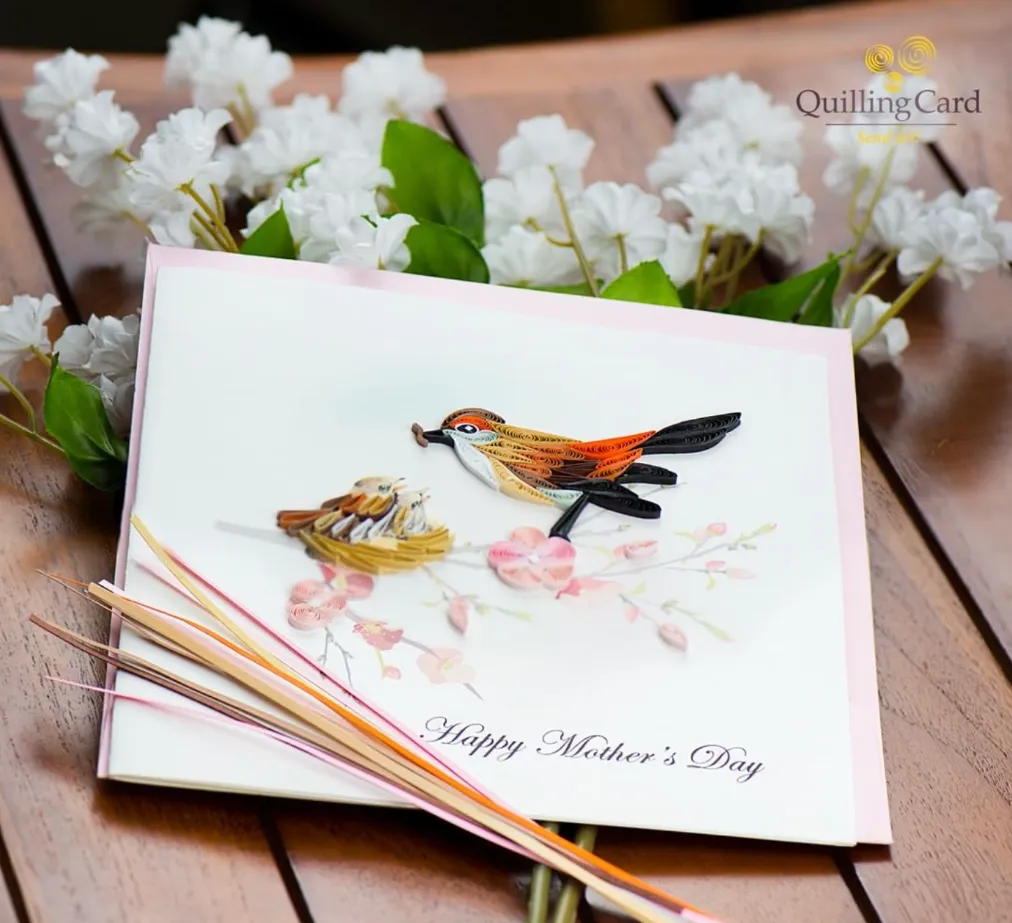 Quilling is an art form that uses rolled paper strips to create intricate designs. Create a Mother's Day card handmade with love by incorporating quilled elements, such as flowers or hearts, for a unique and elegant touch.
5. Photo Collage Card
Combine your favorite memories with your mom in a personalized photo collage card. Choose some of her favorite moments and create a design that showcases your love and appreciation.
6. Origami Card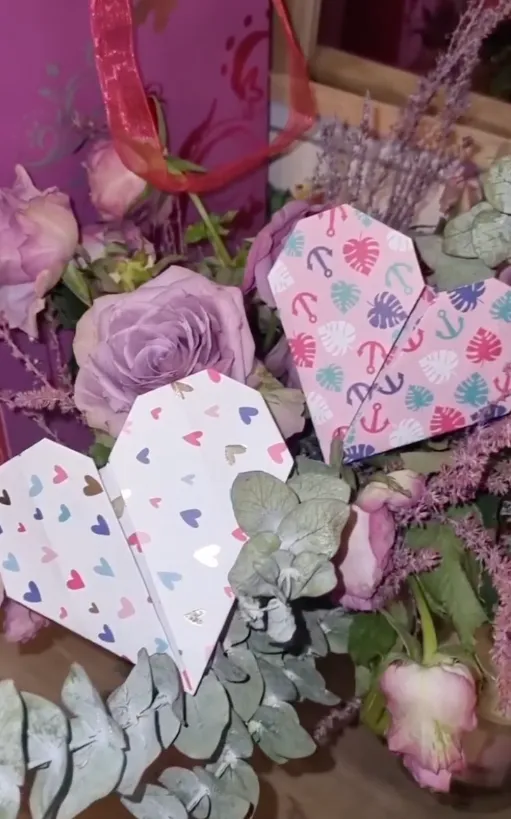 Incorporate origami elements into your greeting card of Mother's Day for a unique and artistic touch. Learn how to create origami flowers, birds, or butterflies and attach them to your card for a beautiful and dimensional look.
7. Finger Painting Card
Get your hands dirty with a fun finger painting card. This is a great idea for young children who want to participate in the card-making process. Use sharpie art ideas to outline the finger-painted shapes and add a personal touch.
8. Stencil Art Card
Use stencils to create a professional-looking design on your Mother's Day card. Choose a stencil that your mom will love, such as a favorite flower or animal, and use paint or colored pencils to bring the design to life.
9. Embroidered Card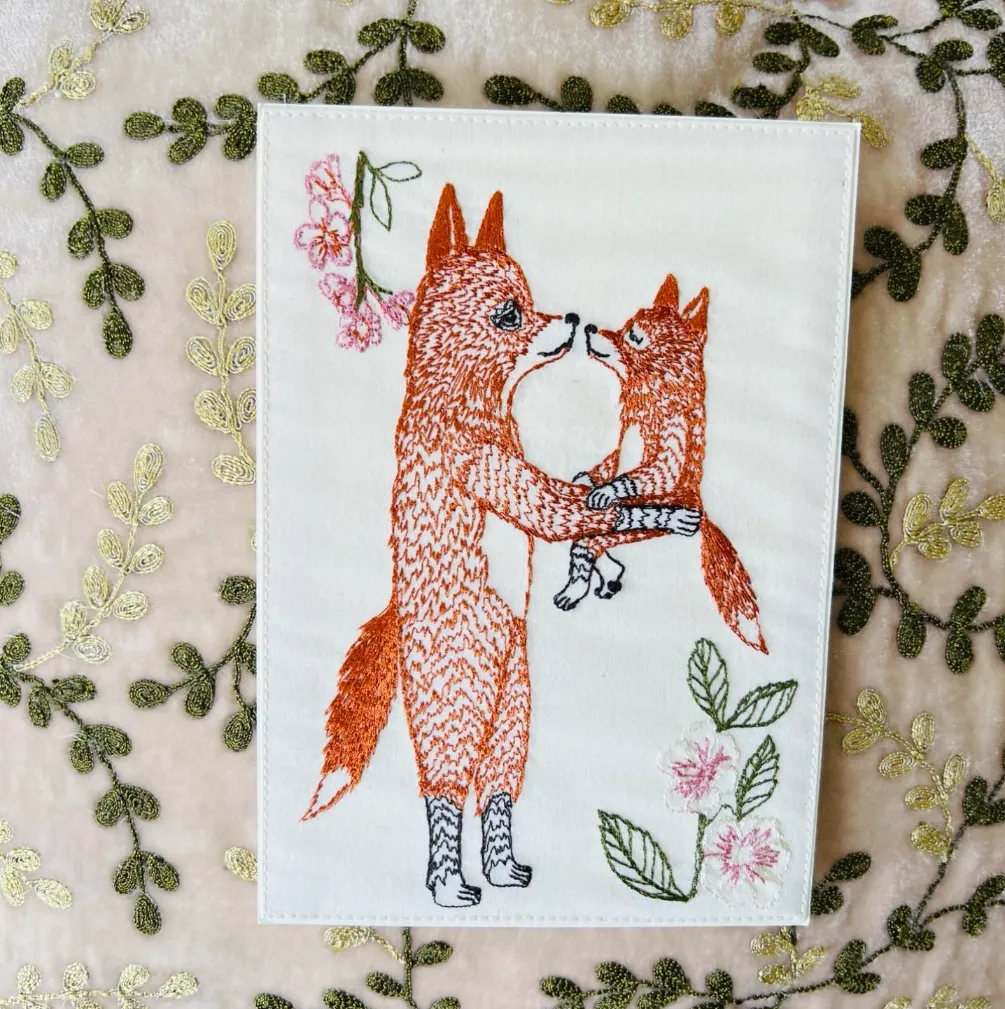 Add a touch of elegance to your card with embroidery. Use simple stitches to create a beautiful design, such as a heart or flower, that your mom will cherish forever.
10. Puzzle Piece Card
Repurpose old puzzle pieces to create a one-of-a-kind Mother's Day card. Paint the pieces in her favorite colors and arrange them in a heart shape or spell out "MOM" for a unique and meaningful design.
11. Button Art Card
Use buttons to create a playful and colorful design on your Mother's Day card. Arrange the buttons in the shape of a heart, flower, or even a cute animal to make your card stand out.
12. String Art Card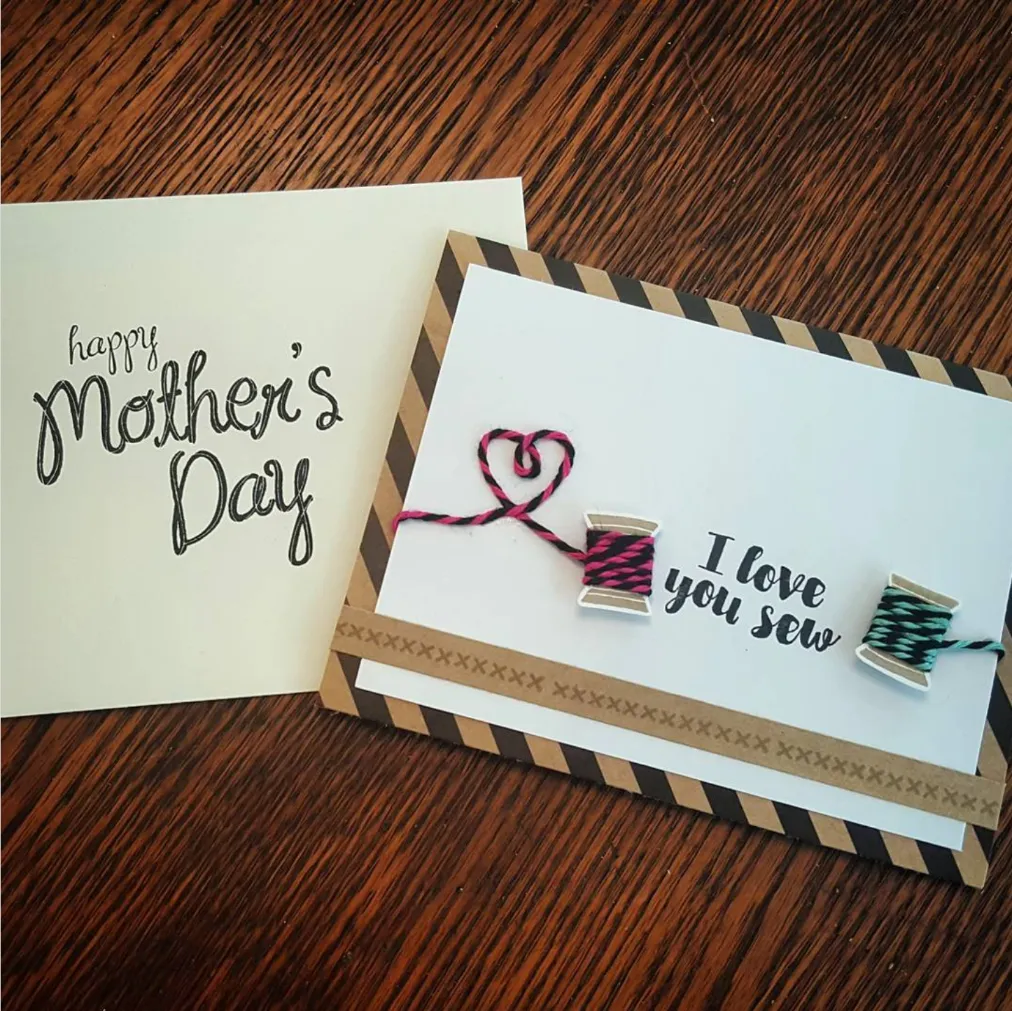 Create an eye-catching string art design on your card using colorful thread and a simple pattern. This technique adds a touch of sophistication to your card and is sure to impress your mom.
13. Scratch Art Card
Get creative with scratch art, and design a Mother's Day card that reveals a colorful surprise. Use scratch-off paint or stickers to cover your design, and let your mom have fun uncovering the heartfelt message or drawing beneath.
14. Mosaic Card
Create a beautiful mosaic card using small pieces of colored paper or magazine cutouts. Arrange the pieces in a stunning pattern or design that reflects your mom's personality and interests.
15. Chalkboard Card
Make a chalkboard-inspired Mother's Day card using black cardstock and chalk or chalk markers. Write a sweet message or draw a simple design, and your mom will love the nostalgic feel of this unique card.
16. Stamped Card
Use stamps to create a professional and artistic design on your card. Choose from a variety of stamp designs, such as flowers, hearts, or animals, and use different colored ink pads to make your card truly unique.
17. Silhouette Card
Create a striking silhouette card by cutting out a silhouette of your mom, yourself, or another meaningful shape. Place the silhouette on a contrasting background and add a heartfelt message to make this card truly special.
18. Mixed Media Card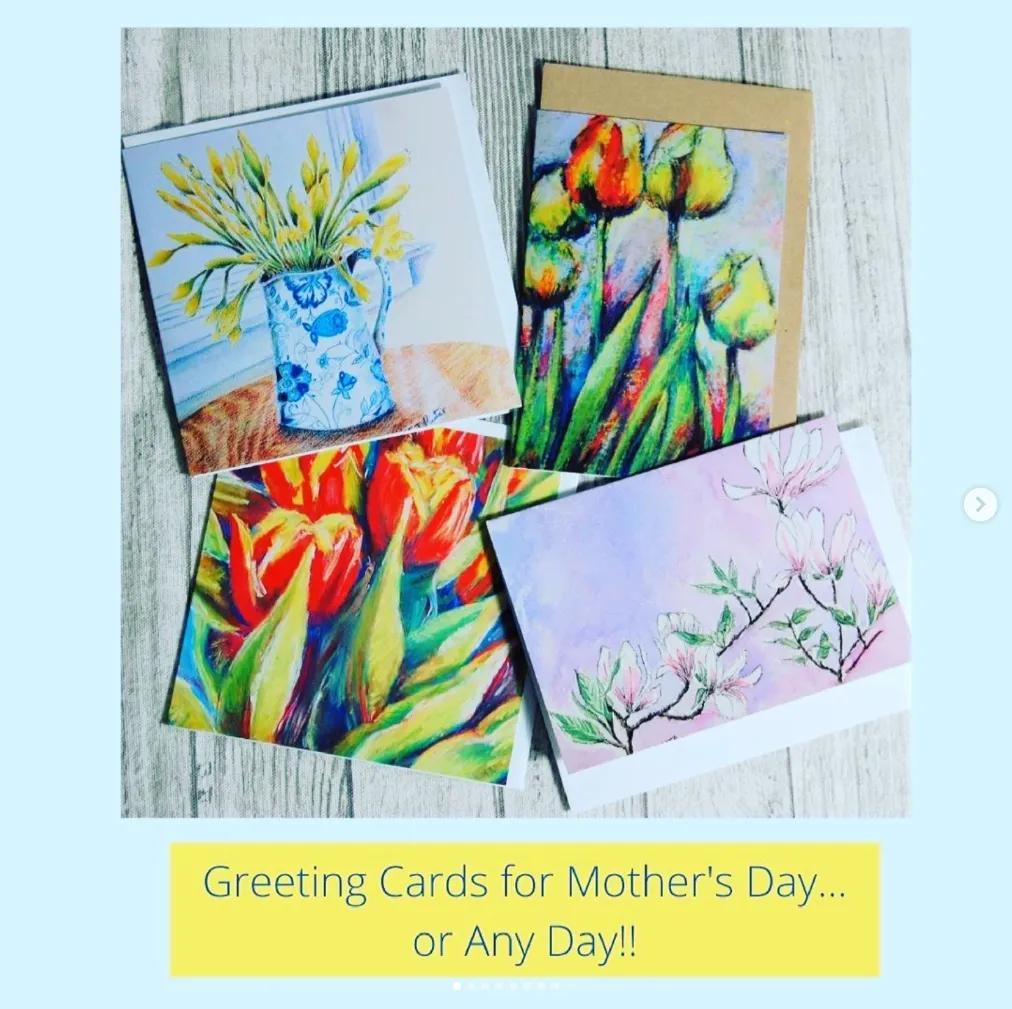 Combine different materials and techniques to create a mixed media Mother's Day card. Experiment with watercolors, colored pencils, collage, and more to create a visually stunning card that showcases your artistic talents. Find inspiration from sketchbook ideas to get started.
19. Comic Strip Card
Draw a short comic strip featuring your mom as the superhero she is. This fun and lighthearted card idea is perfect for moms who love comics or have a great sense of humor.
20. Personalized Poem Card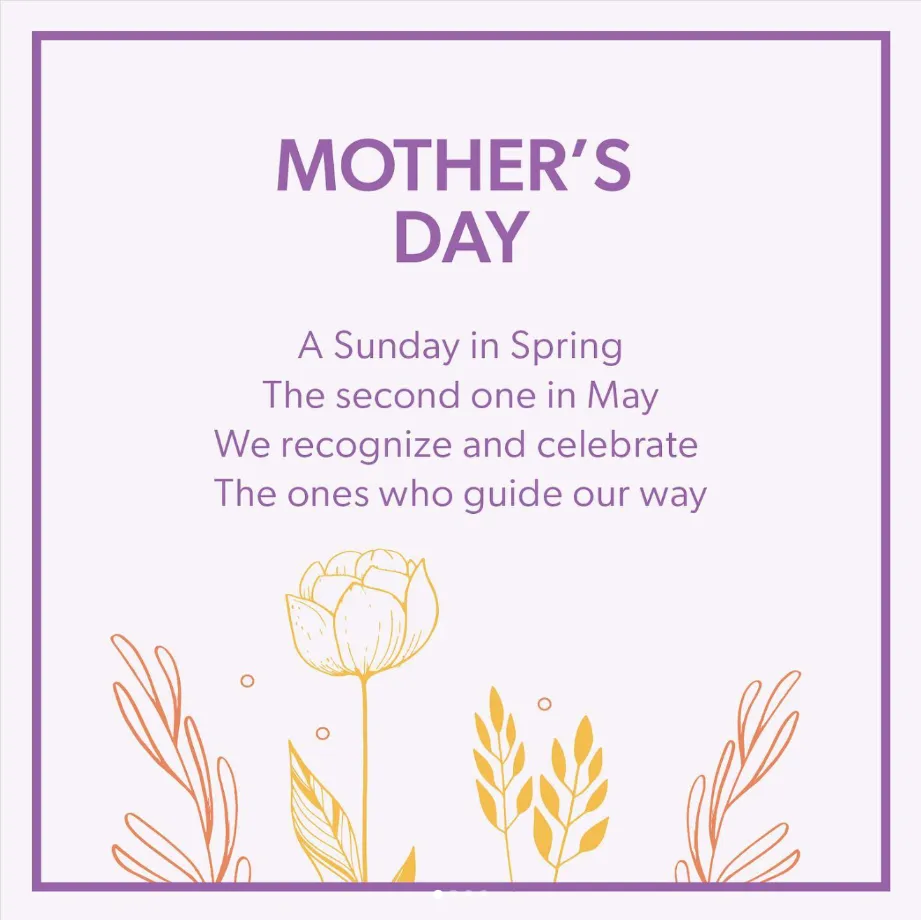 Write a heartfelt poem for your mom and incorporate it into your card design. This thoughtful and personal gesture will show your mom just how much she means to you.
What Should I Write on my Mother's Day Card?
Finding the right words to express your love and gratitude to your mom on Mother's Day can be challenging. Here are some ideas to help you craft a heartfelt message that conveys your appreciation and celebrates the special bond between you and your mom:
Express Gratitude: Thank your mom for all her love, support, and sacrifices over the years. Let her know that you appreciate everything she has done for you.
"Mom, thank you for always being there for me and for your unconditional love. I am so grateful to have you in my life."
Acknowledge Her Strengths: Highlight your mom's unique qualities and strengths, and let her know how much you admire her.
"You are the strongest, kindest, and most loving person I know. I am so proud to call you my mom."
Share Memories: Recall a special memory or moment that you shared with your mom and explain why it's meaningful to you.
"I'll never forget the times we spent baking cookies together when I was a child. Those moments were filled with laughter and love, and I cherish them dearly."
Celebrate Her Accomplishments: Recognize your mom's achievements and accomplishments, both as a mother and as an individual.
"You've always been an amazing mother, and I'm so proud of everything you've accomplished in your career as well. You truly inspire me."
Offer Encouragement and Support: Let your mom know that you will always be there for her, just as she has always been there for you.
"I want you to know that I'm here for you, Mom, no matter what. You can always count on me for love, support, and a listening ear."
Express Love: Tell your mom how much you love her and how important she is to you.
"I love you more than words can say, Mom. You are my rock, my inspiration, and my best friend. I am so lucky to have you in my life."
Remember, the most important thing is to speak from the heart and let your mom know how much she means to you. Your words, whether simple or elaborate, will surely touch her heart and make this Mother's Day extra special.
In conclusion, these 20 Mother's Day card ideas will help you create a unique and heartfelt homemade card that your mom will cherish. From handprint art to watercolor flowers, there's something for everyone on this list. So, gather your art supplies and get started on the perfect Mother's Day card handmade with love.
Mother's Day Card Ideas FAQ
What is Mother's Day wishes?
Mother's Day wishes are tender expressions of love, gratitude, and admiration for the precious souls who gave us life. They're heartfelt whispers of appreciation, like warm embraces on a chilly day, reminding our mothers just how much their unyielding love and sacrifices have shaped the people we've become.
With each Mother's Day wish, we weave together the threads of countless cherished memories, creating a timeless tapestry of immeasurable love and adoration.
What can you make for Mother's Day with paper?
With paper, the possibilities for crafting heartfelt Mother's Day gifts are as boundless as a mother's love. You can create delicate origami flowers that will never wilt, a heartfelt handwritten letter to capture the depth of your emotions, or a beautiful paper-quilling masterpiece that mirrors the intricacies of her nurturing spirit.
Craft a memory-filled scrapbook, preserving cherished moments like pressed petals in a book, or a colorful paper mosaic reflecting the vibrant hues of her love. In the end, the most precious gift lies not in the paper itself, but in the love and creativity you pour into every fold, cut, and stroke of the pen.