Let me just start with: Adobe Draw is an absolutely amazing app. It is a powerful Adobe Drawing app that does vector drawing quickly and easily on mobile devices.
This app brings together the power of an Adobe product all to the comfort of your smartphone or tablet.
In the modern age, more and more people are looking for easy mobile ways to make great art.
Whether it is drawing apps, writing apps, or even animation apps, art has gone mobile.
I love seeing the way that these amazing tools can be used to create truly amazing works of art on the go. With Adobe Draw, you can draw vector art from anywhere.
Adobe Draw is a mobile drawing app that allows you to easily create vectors using only your smartphone.
Traditionally, vector artists had to rely on hearty desktop systems to create.
The Adobe Draw mobile app allows you to draw amazing art on the go. Adobe Draw vector art is made to be imported and exported, making it easy to move your creations around at the flip of a switch.
Therefore, this is the Adobe Drawing app for aspiring artists looking to practice their vector sketching skills.
Even as a beginner Adobe Drawer and vector artist, it's easy to learn the app's ins and outs if you are familiar with their other products.
With Adobe Draw, you can easily make vectors using all of your favorite premium vector drawing tools. It has all of the same tools that you would traditionally use to draw vector art.
It also offers it in a single convenient application.
You can easily create, store, and public vector art in no time at all.
That is why I wanted to throw together these tips to help you create amazing vector art using Adobe Draw!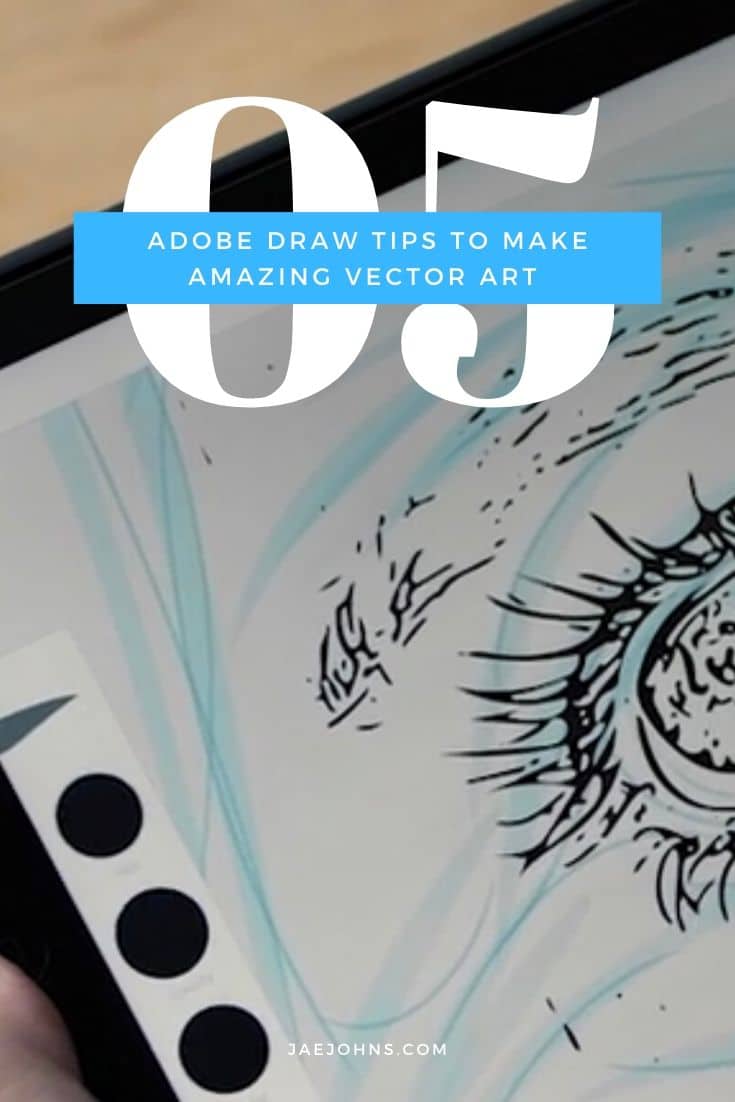 Learn To Use Brushes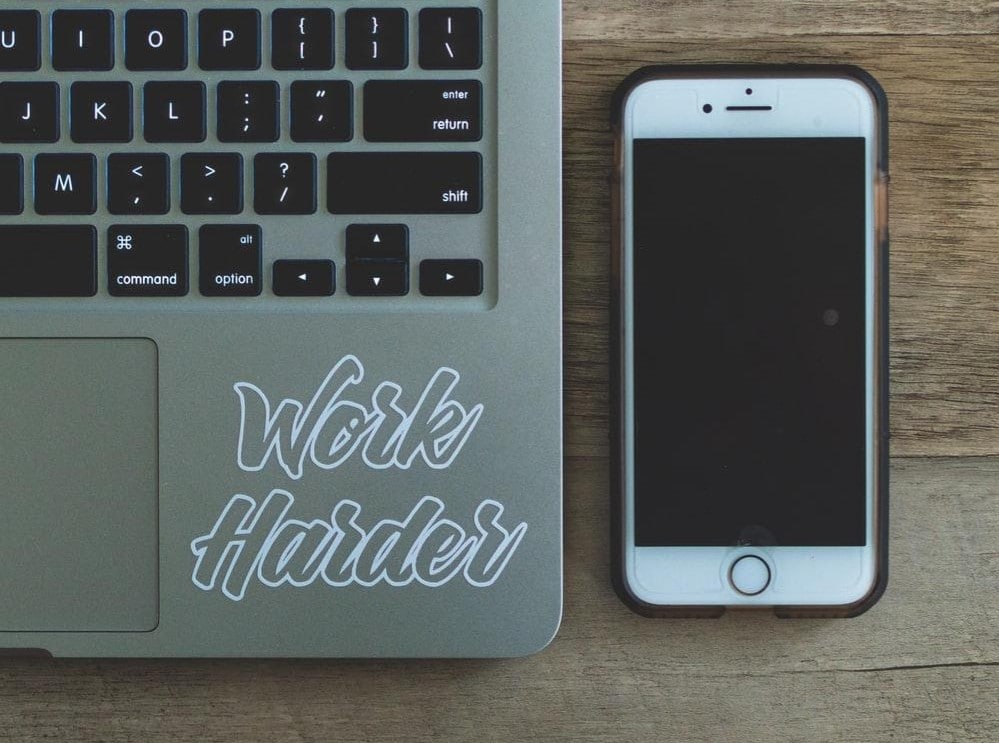 Photo by Patrick Slade
If there is one primary selling point that most of Adobe's drawing and editing apps have, it is the brushes.
Brushes are an absolutely amazing tool that allows you to bring stunning additions to your designs.
Each brush is completely different, and you can work with different ones to suit your needs.
When first starting to learn how to use Adobe Draw, Adobe Draw brushes are at its heart. If you want to learn brushes, check out an Adobe Draw tutorial or two to get you started.
These can help with things such as how to blend on Adobe Draw as well.
The power of the brushes is well and truly infinite. Each brush within the Adobe Draw app is meant to give you complete control over your style.
This empowers you to make completely custom vector art that turns out how you want it to every time.
Why Adobe Draw Brushes Are Fantastic
Adobe brushes are one of the many things that people love about their products. While all drawing apps come stocked with a few initial brushes, they tend to be pretty basic in nature.
Adobe brushes give you the ability to draw with tools that are more custom and can suit your drawing style.
They are the basic tool for how to blend on Adobe Draw as well.
Not only is there a variety of brushes to use, but you can use their transparency, opacity, and other features for blending.
You can use them for simple drawing control, giving you the ability to draw in a more specialized manner. Some Adobe Brushes are not just normal drawing shapes, but unique and customizable variations that make designing easy.
This gives you way more versatility when it comes to how you manage your drawing tools.
You can change the thickness and general shape of them to get more out of your vector drawing.
Being able to control the tools that you draw vectors makes it easy for you to get the exact image that you want every time. Adobe Draw supports a variety of brush options, and each of them is compatible with vector work.
This means that you can use all of your favorite brushes without having to worry about losing your scalability.
This is a distinct advantage over some of the existing drawing programs that do not support the vector features.
Even some of the ones that do limit you to using shapes and lines rather than freeform drawing. With Adobe Draw, that is never a problem.
Send Your Work to Photoshop and Illustrator for Added Design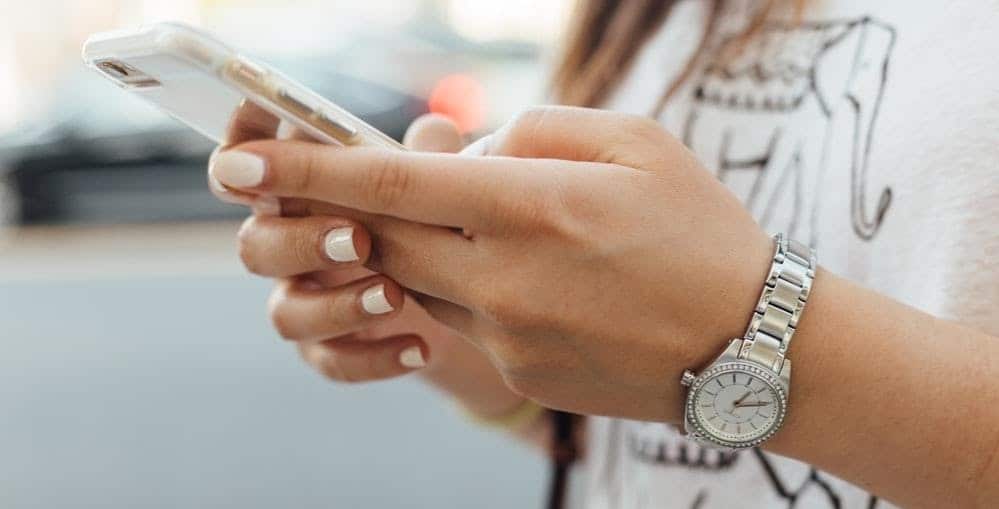 Photo by Paul Hanaoka
A huge perk of Adobe Draw is how well it works with some of the other systems.
You can use this kind of functionality to bring your designs to the next level.
There are a few different ways to go about it, but there are benefits to being able to easily cross from one Adobe system to the next.
When you draw vector art, it is generally for marketing content. That means that you want to make it look as nice as possible.
Photoshop and Illustrator make it easy for you to do this.
You can enjoy the tools in Adobe Draw before switching over to Photoshop or Illustrator for final tweaks.
So, what is Adobe Illustrator Draw? Adobe Illustrator Draw is probably still the best choice for more detailed work.
Illustrator Draw allows you to either perfect the drawing or even make major changes.
By the way, if you are wondering about the difference between Adobe Draw vs Sketch, Adobe Sketch is a bitmap/raster app while Adobe Draw is an Adobe vector drawing app.
An Amazing Benefit with Adobe Draw
Plenty of people will draw vector art and then import it to Photoshop or Illustrator.
This can depend on what the individual wants to do, and what approach they plan on taking.
You can benefit from this feature by starting your vector design on the go with Adobe Draw and then finishing it up in Illustrator.
Adobe Illustrator is a popular tool when it comes to designing vector art, but you don't always have your computer. Adobe Draw makes it easy for you to get to work when you are inspired.
Instead of jotting a sketching idea, you can just start drawing.
When drawing Adobe Draw vector art, it can be transferred easily to Illustrator and helps to keep a kind of 'sketchbook' rather than needing to take out the most intense tools for every drawing.
This is especially true when using it as an Adobe Draw mobile app on your smartphone or tablet.
The convenience and ease of use make it a great tool in your arsenal when doing Adobe Drawing.
How Adobe Draw Makes it Easy
Adobe Draw makes it easy for you to lay the foundation for an amazing vector project or make a complete one. With this simple handoff feature, you can pick up where you left off no matter where you are working.
Photoshop isn't often used as a preferred tool for vector work, but it does have its perks.
Fortunately, Adobe Draw makes it easy for you to hand your work off from Adobe Draw.
This means that you can easily edit them in Photoshop for additional design options.
Further, you can send your vector drawings to be incorporated into bigger designs. This means that you can easily draft up that final piece for your next graphic design project.
With this feature, you can open it in Photoshop to incorporate all of the elements.
That's part of why Adobe Draw vs Sketch has different uses.
Adobe Draw is the one to go for if you're trying to make a professional Adobe vector drawing, but Adobe Sketch is what you want if you're going for simpler bitmap drawings.
Utilize Your Perspective Tools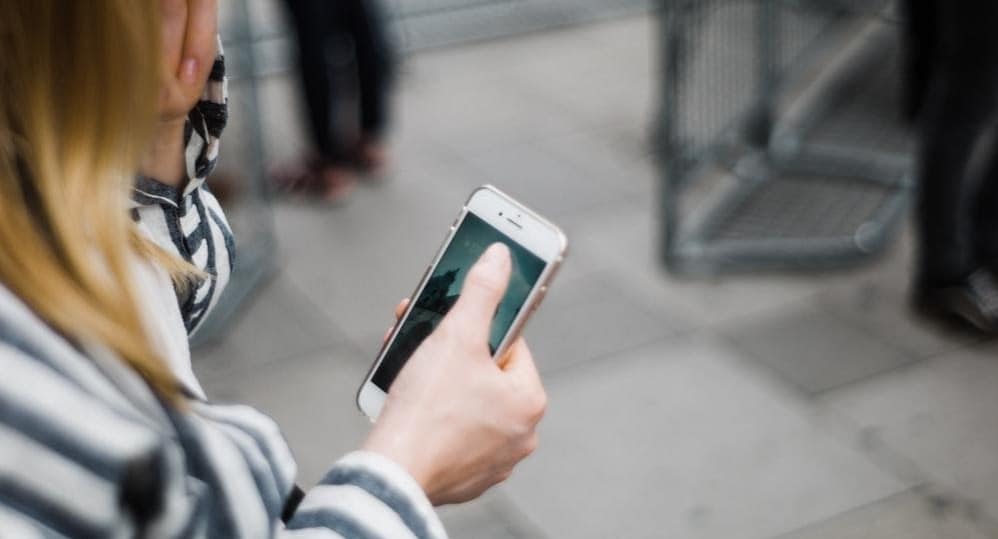 Photo by John Tuesday
When it comes to vector art, you want everything to be perfect.
This is even truer in the event that you are working on something with professional intent. Graphic design work you do for clients means that it has to be perfectly designed and balanced every single time.
Fortunately, Adobe Draw makes this unbelievably easy with the incorporation of perspective tools.
They are part of the fundamentals of how to use Adobe Draw.
What is Adobe Illustrator Draw without tools to help you draw perspective?
These are what make vector art do the things it's known for, and are worth internalizing on a deep level.
Learning to perfect your perspectives using these tools does have a bit of a learning curve, but much less of one than figuring it all out manually.
These tools make managing the actual technical design of your vector art incredibly simple. They provide you with a completely unique way to create so that you always hit the mark.
The Benefits of Using Perspective Tools in Adobe Draw
Perspective tools are not a new feature for Adobe products, but they are a necessary one.
You can greatly improve your capacity for drawing Adobe vector art with these tools if you learn how to harness them.
One method is to use an Adobe Draw tutorial to get used to these tools. For an Adobe vector app, perspective tools are vital for making your artwork stand out.
While you can certainly draft freehand art, it generally pays to use tools to make it perfect.
This will allow you to easily focus on creating an image that looks right down to the letter.
Though you might have a good design, perfecting it in this capacity really does make a difference. You can easily see these changes when it comes to actually using it in a marketing capacity.
Hand-drawn art, while nice, will always have subtle imperfections in proportion.
Perspective tools mean that you can nail that perfectly symmetrical appealing look every single time.
Perspective tools come in a few different forms. First, Adobe Draw offers a built-in graph grid that makes it easy for you to balance your design.
You can easily see where you fall in terms of distance so you can refine your work that much more.
Beyond that, it is easy for you to manage your actual perspective in 2D and 3D by utilizing the perspective grids.
This makes it possible for you to effortlessly identify what does and does not work about your project from any angle.
Embrace Adobe Stock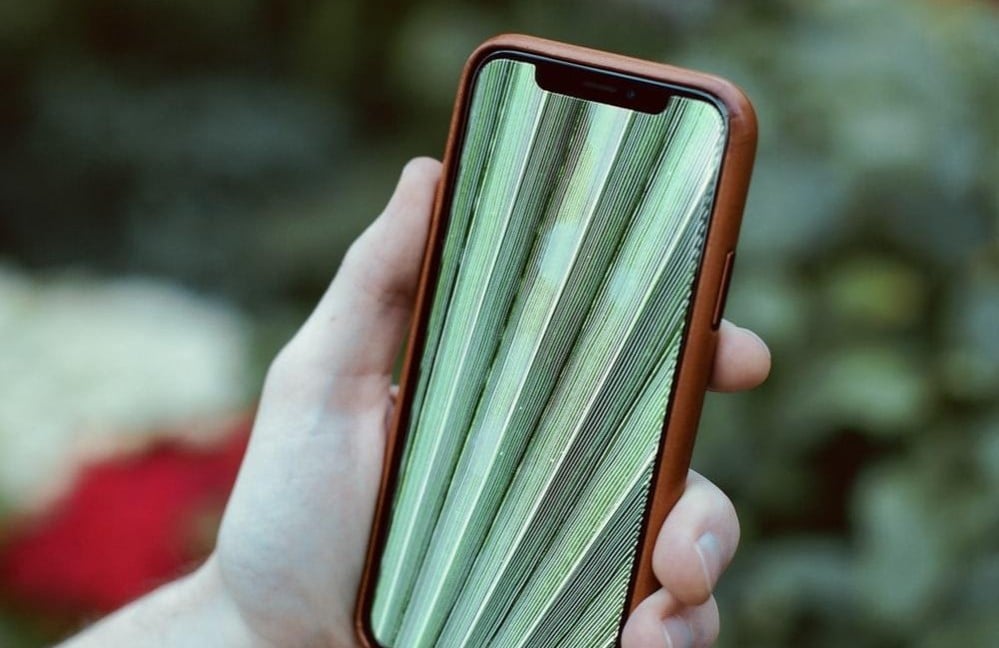 Photo by Max Delsid
If there is one area where artists let themselves down, it is with stock images. There is a common belief that stock images shouldn't be used in design.
While there might be some benefit to using original work across the board, sometimes stock photos can totally rock.
You might be surprised to learn just how quick and easy stock content can help you to improve your process.
Even if these bits don't make it into the final rendition, they can be a total lifesaver when you need to draft something quickly. Sometimes clients want a fast draft of what you are looking to make, and Adobe Stock makes it more than possible.
How Adobe Stock Can Improve Your Creative Process
Adobe Stock is a feature that has been offered to artists using Adobe products for some time now.
It grants you access to royalty-free products of all kinds.
You can find images, backdrops, vector art, and so much more. This makes it easy for you to always find the right kind of content, even if you can't quite create it yourself.
Adobe Drawing doesn't have to be difficult, and by using Adobe Stock, you can make it even easier.
Using Adobe Draw with stock images helps to round out the experience and provides lots of versatility.
In a way, it's like having a professional assistant Adobe Drawer right there helping you when generating backgrounds or starting points.
Many professional artists use this as part of the handoff process when working with different professionals on a team. It allows you to bring your vision to life more quickly and without the difficulty of creating it yourself.
As if Adobe couldn't make it any easier, you can actively access the Adobe Stock gallery in the app.
This means that you don't even have to switch to the web or another app to begin incorporating elements.
I love this feature because it makes it easy to try out various elements and remove them just as quickly. Since you aren't switching between anything, it is simple to experiment for a bit before settling on a design.
Have Fun with the Time Lapse Footage
Another feature of Adobe Draw you can't miss is the simple-to-use time-lapse.
With other apps, you often have to use your own recording software, which sometimes doesn't work well with your drawing app.
Technical issues are common when using two resource-intensive apps at the same time, especially on a mobile device.
Now, with a built-in time-lapse feature, the Adobe vector app makes it easier to do Adobe vector drawing. It is so satisfying to see the time-lapse at the end and now so easy to do.
There's no excuse. If you want to see how it all started and where you went, even if you're not going to upload it anyway, the feature can be a lifesaver.
Release the Power of Shapes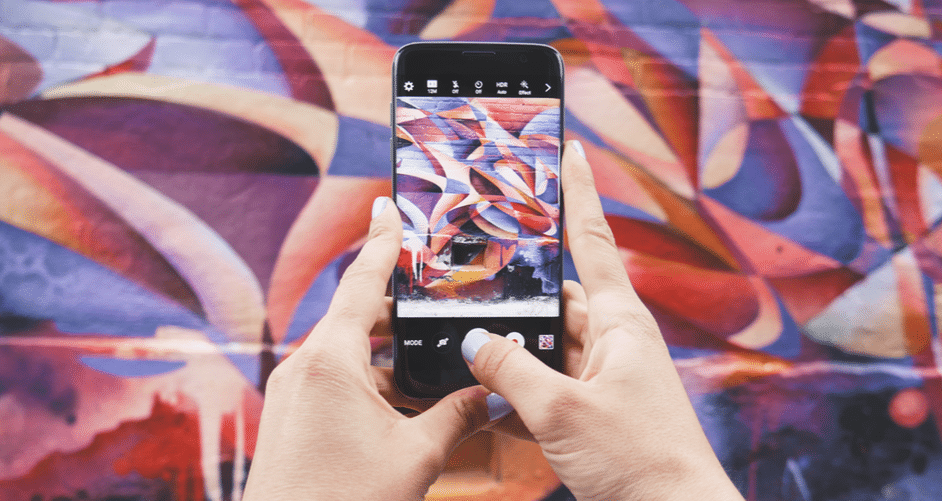 Photo by Patrick Tomasso
Adobe Capture is one of the more innovative systems designed by Adobe over the years.
This makes it easy for you to quickly bring real-life elements into your vector art projects. All you have to do is find something that you like, snap a picture of it, and let capture go to work.
Adobe Capture can take just about any shape and then bring it into Adobe Draw as a vector outline.
This mind-blowing technological feat can dramatically influence your design.
Adobe Draw shape snapping allows you to work with your Adobe Draw vector drawing much more easily on mobile devices, as shapes can connect to other shapes perfectly.
Sometimes when it comes to making great art, you just have to sit back and allow yourself to be inspired.
There is nothing better for inspiration than real life. Have you ever looked at the shape of a leaf and wanted to recreate it?
What about a beautiful flower on your walk home?
Use Any Shape from Real Life in Your Vector Art
Adobe Capture makes it easy for you to take any shape in real life and add it to your vector design.
As long as you can take a picture of it, you can use it. This means that you can enjoy the wonder of a great outline without having to draw it yourself.
It will always be true to shape, and you can take that shape and make whatever you want from it.
Adobe Draw makes it easy for you to take anything from Adobe Capture and pull it in for work. This means that you can quickly go from capturing your inspiration to getting straight to work.
The easy integration means that you don't have to worry about converting or any other annoying process.
You can simply bring the vector outline in from Adobe Capture and set about creating your perfect design.
Sometimes the best inspiration is hidden in the world around you. This is an awesome way to repurpose the shapes and designs given to you as you stroll through life.
It is also a great way to begin practicing if you don't quite know what to make!
Conclusion
Adobe Draw is an amazingly versatile tool that puts the power of vector creation in the palm of your hand. When it comes to making good vector art, you are only as good as the tools that you use.
The fact that it has so many convenient features such as Adobe Draw shape snapping, built-in time lapses, Adobe stock, and powerful import-export choices make it very useful as an Adobe Draw app.
Adobe Draw allows you to easily set about making work for free.
It is just one of the amazing ways that Adobe helps artists to make great art.
I am always excited to see their new applications, and this has easily become one of my favorites. You might be surprised by just how much is packed into this amazing tool!
Do you use an app to draw? What are your thoughts on trying Adobe Draw to create vector art?