There are so many different coloured pencil artists making so many different kinds of art.
I find it inspiring to think about the fact that so many different people do different things with the same medium.
It is a testament to the spirit and creativity that each artist has in their possession.
When I set about making this list, I wanted to find different kinds of talent.
I wanted traditional artists, modern artists, and artists who made work that seemed unique to them.
I hope that you will not only be inspired by their work but will also remind yourself that it is our differences that make us special.
Through their work and diligence, these artists have become famous colored pencil artists that will inspire you.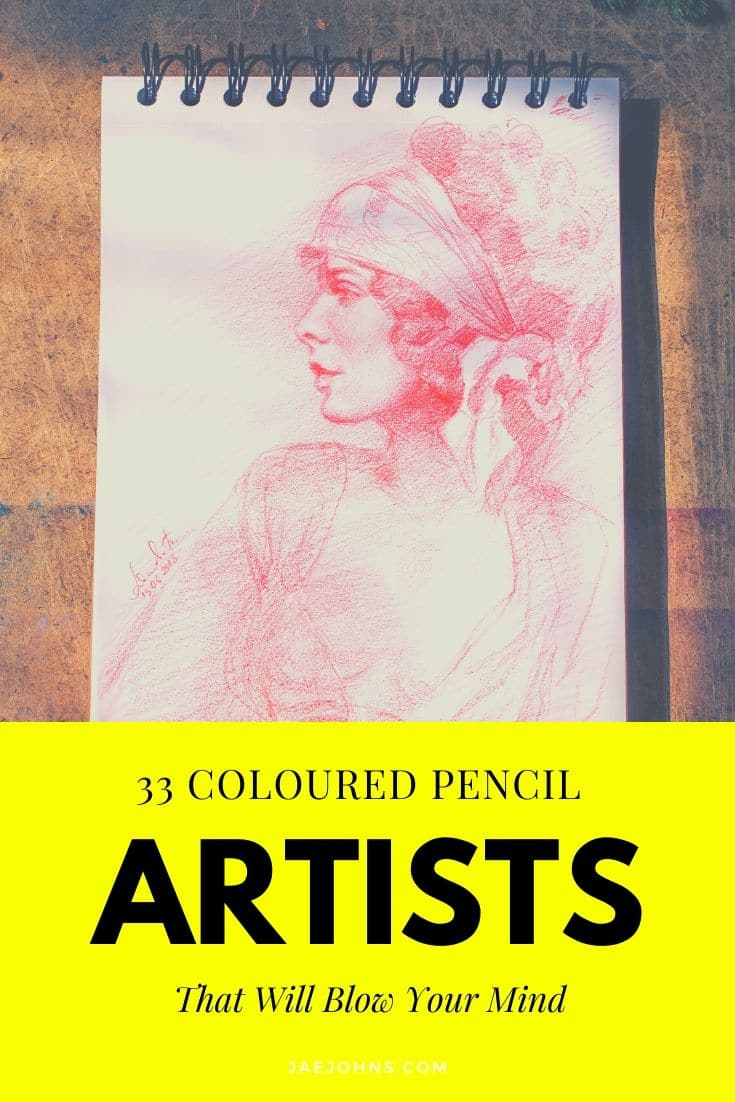 Best Colored Pencil Artists that Will Inspire You
—This amazingly talented artist is known for making unbelievably realistic works of art using color pencils.
She is one of the top colored pencil artists around that is making great art today.
I love the detail and texture that fills her artwork, especially with the added degree of realism.
Ann creates stunning detail that makes her colored pencil art memorable.
—Some coloured pencil artists are known for their spirit, and Nicole is one of them.
All variations of her artwork are amazing, but her Fanimals collection is something incredibly special.
She brings together the spirit of fandom culture with adorable animals!
—It is easy to see why this amazing artist has so many followers when you scroll through their page.
Every work of art is otherworldly. This artist uses vibrant colors and thrilling amounts of detail for great works of art.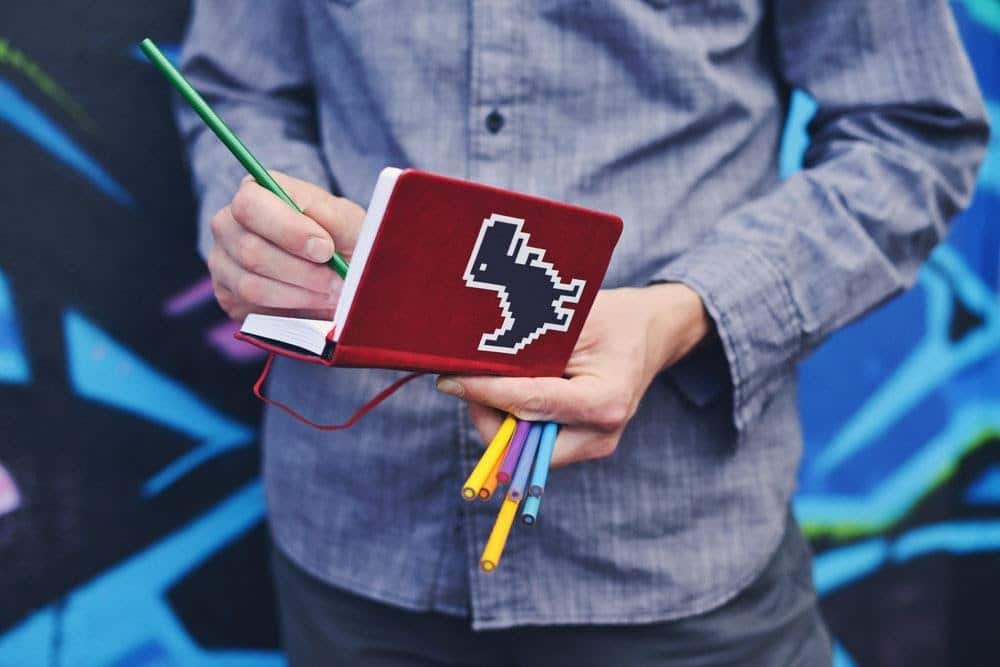 Photo by Sticker Mule
—I am continuously impressed by these artists' range of talent.
She is one of the few coloured pencil artists who uses her pencils to create traditional art styles.
It is always amazing to see what incredible creation she will make next.
—Some coloured pencil artists take their game to the next level and Wendy is one of them.
She uses heated surfaces with her coloured pencils, which allows her to create paintings with them.
I am continuously impressed by her style and creativity.
It blows my mind when I realize that her works were created using coloured pencils.
—This Poland raised artist is known for her striking portraits.
Though she always captures her subjects, she brings so much more to them.
Her choice of color and detail makes it easy to see why people love her.
—Some coloured pencil artists are modern to the core and this artist is one of them.
I love seeing the vibrant and bold nature of each of their works of art.
Every single piece is striking and in your face in a way that I love.
—This multitalented artist is known for working in various mediums but proudly states that coloured pencils are his passion.
His style focuses on working from photographs, which he also takes.
This gives his work a unique sense of realism that I think shines through with his use of coloured pencils.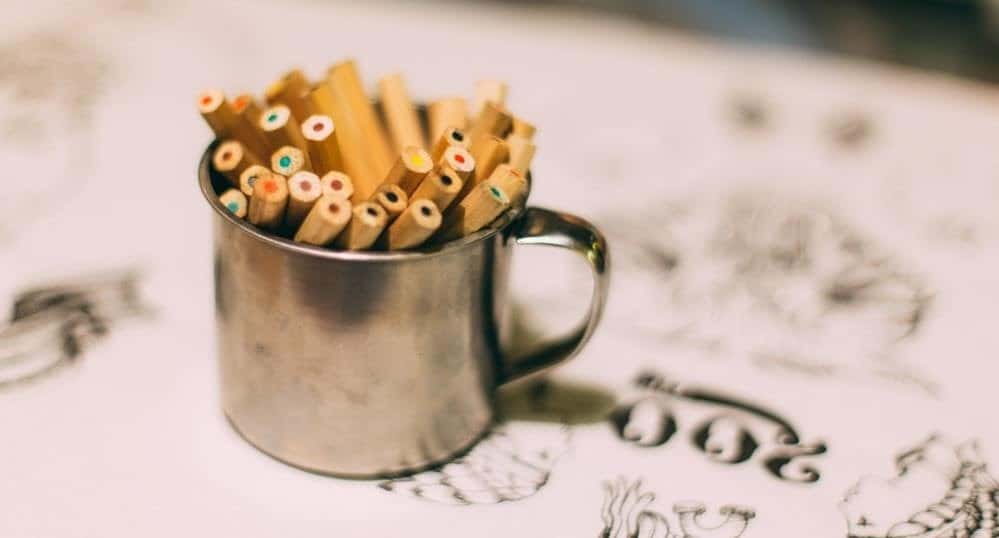 Photo by Daiga Ellaby
—As an artist, Carola works in a variety of different mediums.
However, her coloured pencil drawings are something to marvel at.
I love seeing the differences in style and focus that she brings.
—The thing that stands out to me with Jessica's work is the way that she captures the raw vibrancy of human nature.
I am continuously impressed by her works.
Though they differ in style, they never lack in spirit.
She has amazing colored pencil art that beautifully captures sea creatures, birds, and other forms of nature, as well as rendering amazing people.
—Julie's work continuously takes my breath away, which is why I think she is one of the most talented coloured pencil artists around.
Her work has this classical art feel that gives so much life to each piece.
The amount of detail that she puts into every piece blows my mind.
—I am in love with this artist's work for several reasons, but I think the biggest is her use of color.
In every image, she finds a way to add so much depth with her color tones.
It continuously provides a satisfying recreation of life and more.
So many of her works look as if they could be photographs.
I'm not sure which artist colored pencils DL uses, but she is able to get some amazing life-like illustrations of birds with them.
—This particular artist leverages the color of coloured pencils to make amazing works of art.
She puts the colors first when it comes to making brilliant creations, and it makes her work shine.
—It is so much fun to look at these amazing recreations of life.
It is always so inspiring to look at Pat's work and see the incredible hidden gems within each piece.
You can tell that this artist puts a staggering amount of focus on getting every part of the image exactly right.
It makes it easy to see why people love to see each new drawing!
Photo by Volodymyr Hryshchenko
—Some coloured pencil artists have specialties where they shine, and Tobi is one of them.
Though each of her works is stunning, her portraits are something else.
This amazing artist has a harrowing backstory that speaks to the true spirit of an artist.
I am humbled and amazed by the ways that she has taken what life has thrown at her and made beautiful art from it.
—I love this artist because she seems to love animals as much as I do.
With the artist colored pencils Becky uses, she creates stunning animal portraits that are nothing short of mesmerizing.
It makes it easy to fall in love with the spirit of her work because she creates each piece so well.
I feel like she views animals through the perfect lens and creates accordingly.
Some coloured pencil artists chase their true passion and she is one of them.
—This is another amazing artist who loves working with animal subjects.
I am inspired by the realistic recreation of animals that this artist brings.
His work is something you have to see to truly believe.
—I love people who make art for other people and show their love for something at the same time.
Sema is known for her amazing pet portraits, and I have to say that I just love her style.
She brings animals to life in a way that preserves them forever.
—When I saw this artist's work, it pretty much blew my mind.
She has an amazing way of bringing together stunning designs with incredible talent.
Her celebrity portraits, much like all of her work, is nothing short of flawless.
I cannot overstate how amazed I am by her talent as well as her modern style.
—This is another amazing artist who focuses on celebrity portraits.
This artist's work captures the true spirit and glory of each famous individual that they draw.
I am always amazed by how much power this artist can pack into a drawing.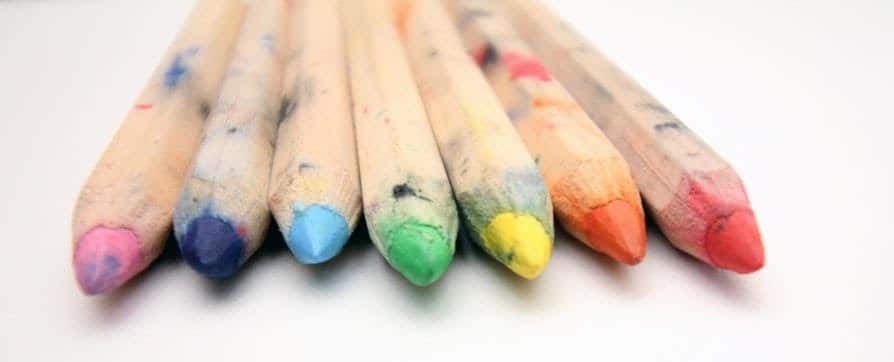 Photo by Hal Gatewood
—Something about this artist's work just absolutely resonates with me.
Her vivid still life imagery is shown beautifully through her amazing efforts.
—Some artists show passion in every line of their work, and I believe that is true for Kristy.
She does an amazing job of making beautiful creations using colored pencils, and each one has a piece of her in it.
I love the color schemes and ways that she works with her art!
—This amazingly talented artist is known for his focus on still-life images.
Each time you look at a piece of his work, you won't be able to believe that it is coloured pencil.
—Everything about this colored pencil artist's work speaks to me.
She not only does amazing work that is detailed and beautiful, but it is completely her own.
Time and time again, I am awed by just how many unique twists she can apply to her style.
It makes each drawing something truly special.
—If there is one thing that can be said about this artist, it is that she preserves her subjects.
Her style manages to bring an honest spirit to every single portrait that she draws, and I love it.
—Every once in a while you find an amazingly talented artist with a darker tone.
Mazzoni's work is darker than a lot of works, but the amount of detail is amazing.
I am continuously in awe of the creativity and talent that goes into these works of art.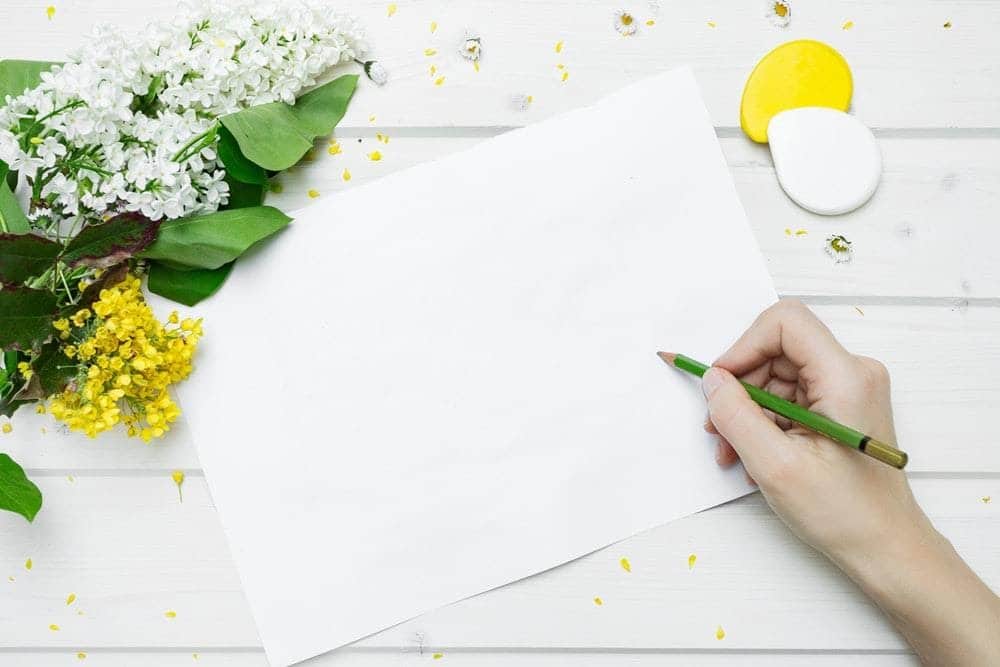 Photo by Neven Krcmarek
—Some people are inspired by other works of great art and Adam is.
His work is often themed around fandom culture, and boy does he make it shine!
I love looking at the vibrant detail of his work.
He makes everything come to life in a completely new way.
—My favorite thing about Jasmina aside from her incredible talent is her subjects.
She works on a variety of different projects, and they never fail to impress.
Her versatility and raw talent pull through in each one.
—This famous YouTube colored pencil artist is known for making many beautiful things.
As a bonus, she does all of it live as a gift to us. I love watching the way that she works and creates.
Her channel is the perfect source of inspiration!
—I am in love with the way that this artist looks at life.
Their style changes from subject to subject, and each one is stunning.
I am always pleased to look at how this artist sees the world.
Through a unique lens and with an incredible amount of detail, Vera's work does stand out.
—Jesse Lane makes art that will stop your heart on sight.
The amount of talent present in this artist's work is mind-blowing.
I consider Jesse to be a great source of inspiration for those who just need to look at something magnificent.
When it comes to seeing vivid and detailed artwork that you could fall into, this artist more than delivers.
If you pair this with the completely original subjects and worlds, it is impossible to look away.
—My favorite thing about Debra's work is the way that she seems to capture the innocence of humanity.
Her amazing portraits are known to bring about a serene quality in almost any subject.
This is sometimes balanced by beautiful and playful nature.
Time and time again, I am inspired by her works.
—The combination of Samatha's talent with the artist colored pencils she uses, she can create captivating felines and animals.
Her rendering of fur and feathers is on a whole different level.
Conclusion
Creating great art requires dedication and passion and it's inspiring to see great colored pencil art.
I believe that each of these artists shows those traits, which is why I find them to be so inspiring.
Whether you just love beautiful things, or you want to jumpstart your creativity, you can find a way to do so with these artists.
When you look through their collections, I hope that you are just as impressed as I was.
Are there color pencil artists on here you find most inspiring? Do you use colored pencils in your art?