Are you on the lookout for some unique gifts for digital artists that may appeal to their creative and artistic nature?
Do you want to choose a gift that can not only relate to their taste, needs, or preferences but can make their work a little more comfortable and fun? Did you just say yes?
Selecting a gift is a little bit difficult and when it comes to finding a gift for a digital artist, it seems a tough task.
But in reality, it is NOT! At times, we do not really understand what these creatures want.
A set of paints, brushes, a notebook, a pencil, software, or an app? Or anything similar that may give a little boost to their creative mind?
Remember, a true artist always tries to learn something new, and what can be a better gift than a good book that may allow him to learn and design something unique and pleasing. Sounds better?
This year, let's give something very special to a digital artist in your life and make him/her feel special.
Appreciate their talent and empower them to create something that has never been done before.
Today's blog is all about the gifts for digital artists that may keep their creative juices flowing.
Here, we are going to throw light on 28 gift ideas digital painters and artists actually need.
You can choose any of the gift ideas from this giant list to find the perfect gift that you can give to your creative loved one this year.
So, read this blog until the end and take notes of all the gift ideas.
Are you ready to explore the amazing gift ideas? Let's take a start!
DISCLOSURE: This post contains affiliate links, meaning I may get a commission if you decide to make a purchase through my links, at no cost to you. I only recommend products that I've used or really like. Please read my disclosure for more info.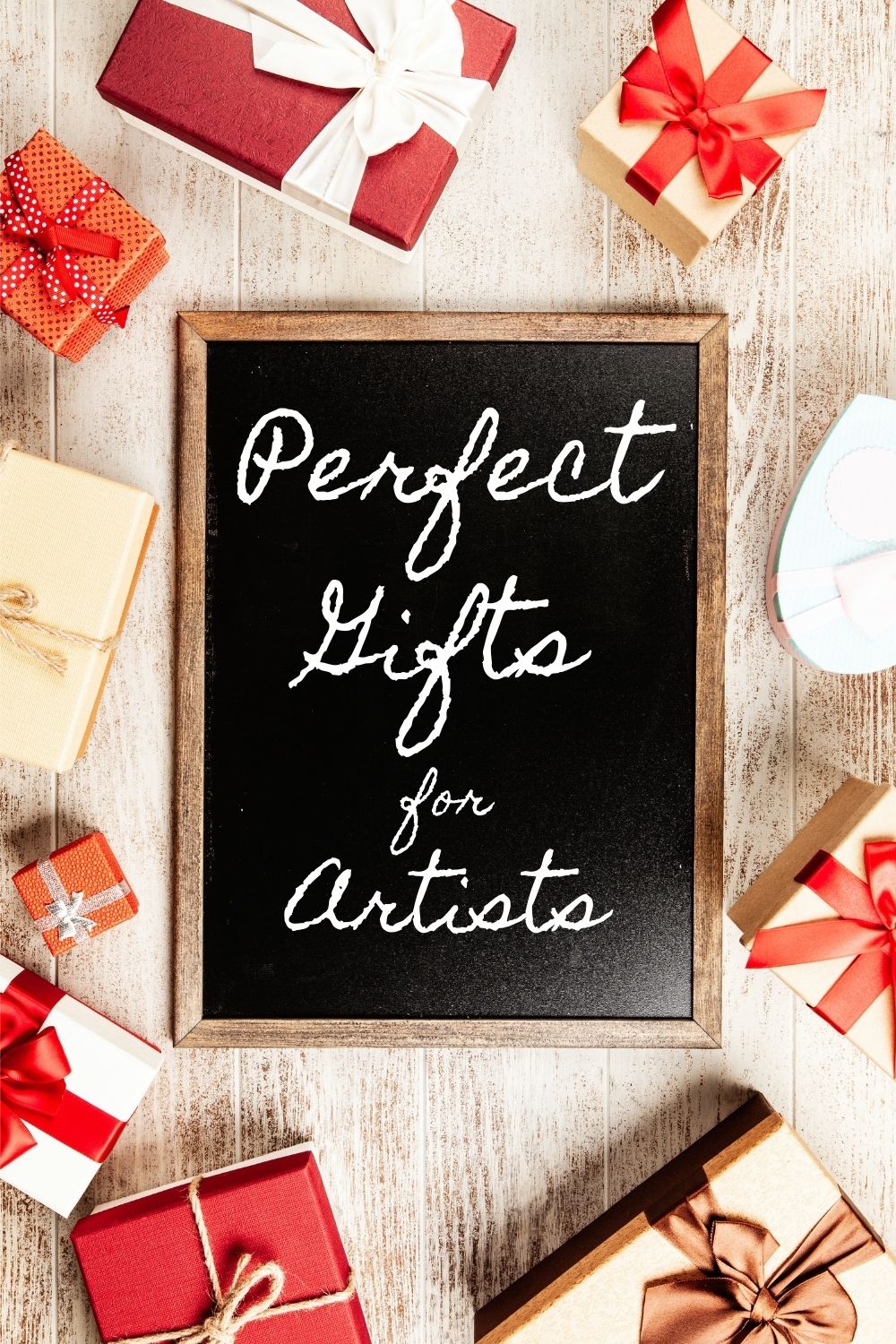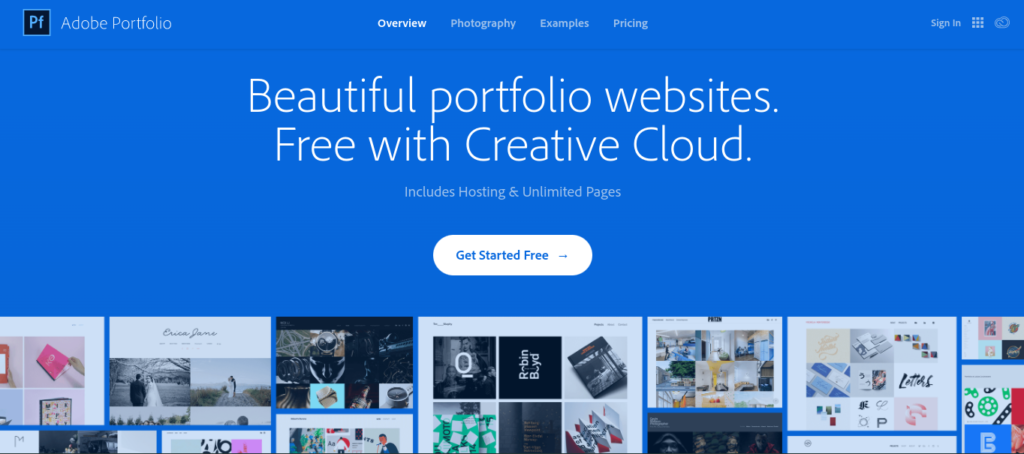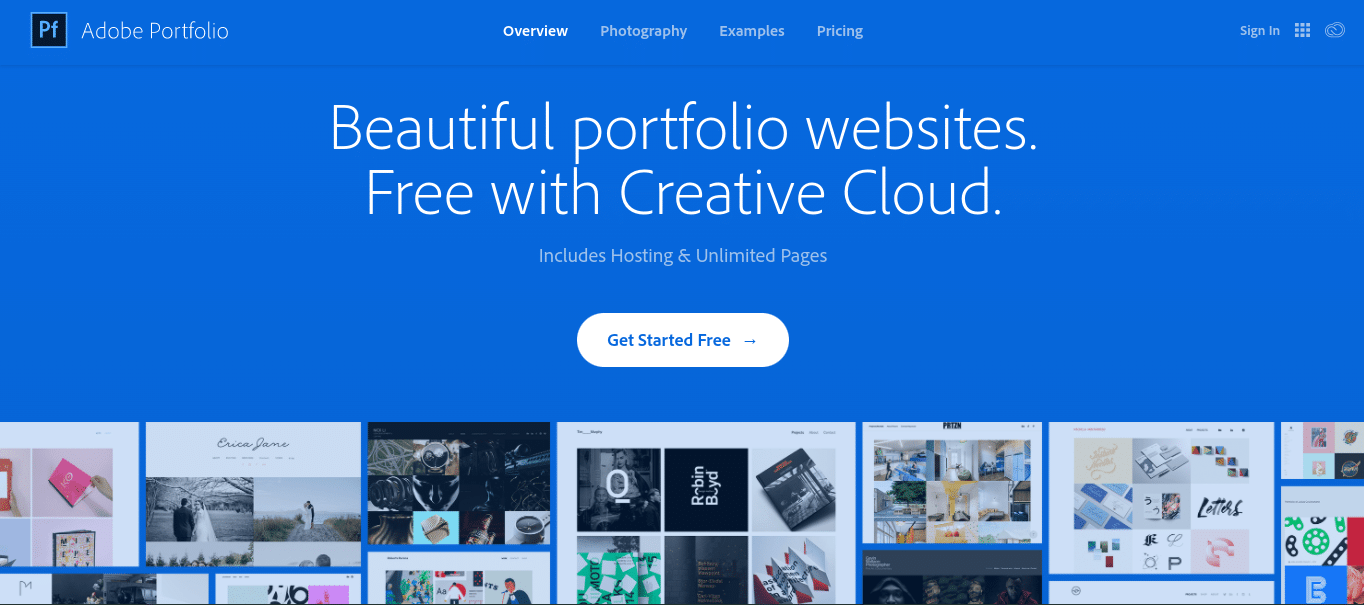 Every digital artist will need digital software to create their art, and Adobe Creative Cloud provides you with all of the tools that you could ever need.
You'll get Adobe's best tools all with one subscription.
You can create, edit, and make marketing materials for a single monthly cost.
An additional perk is that Adobe offers discount pricing for select groups like students.
You gain access to everything from Photoshop to Illustrator to Lightroom.
In fact, you can get a Photoshop and Lightroom bundle for cheap!
It is one of the few bundles on there that are inexpensive.
Many digital artists today use Photoshop to draw and color their art.
This can help you bring your digital art to the next level. If you truly go pro, the system even offers tools to make amazing websites.
The tools that come with the Creative Cloud are all relatively expensive, making the full subscription a major savings.
A smart pad digital notebook is one of the best gifts that you can give to digital artists.
Most artists do not like to draw everything on digital screens.
They prefer to draw on paper but at the same time, they want something to save all their work in a digital format.
One such solution is a smart pad digital notebook such as Wacom Bamboo Slate.
The right way of using this notebook is to start with a pen and draw first on the paper (you may take A4-sized paper) with this notebook placed underneath.
When you finish capturing your ideas and thoughts on paper, press a button and you are good to go.
Everything will be captured as a digital copy on the smart pad digital notebook, hence saving the work digitally while drawing with hand.
This is, in fact, one of the best gifts for digital artists!
If an artist wants to enjoy the feeling of traditional painting with a real brush in a modern style, the best option is a friendly swede stylus pen.
It is a beautifully designed pen that contains a replaceable brush, two fine point discs, two fiber tips, and a ballpoint.
This pen has a solid aluminum covering that not only looks good but is quite comfortable to hold in hands for a long time.
It comes with beautiful packaging that makes it the perfect gift for the artists to cheer them up.
What makes this stylus pen unique is its compatibility with most touch screen devices.
Remember, this is not a real brush so do not dip it in the paintbox!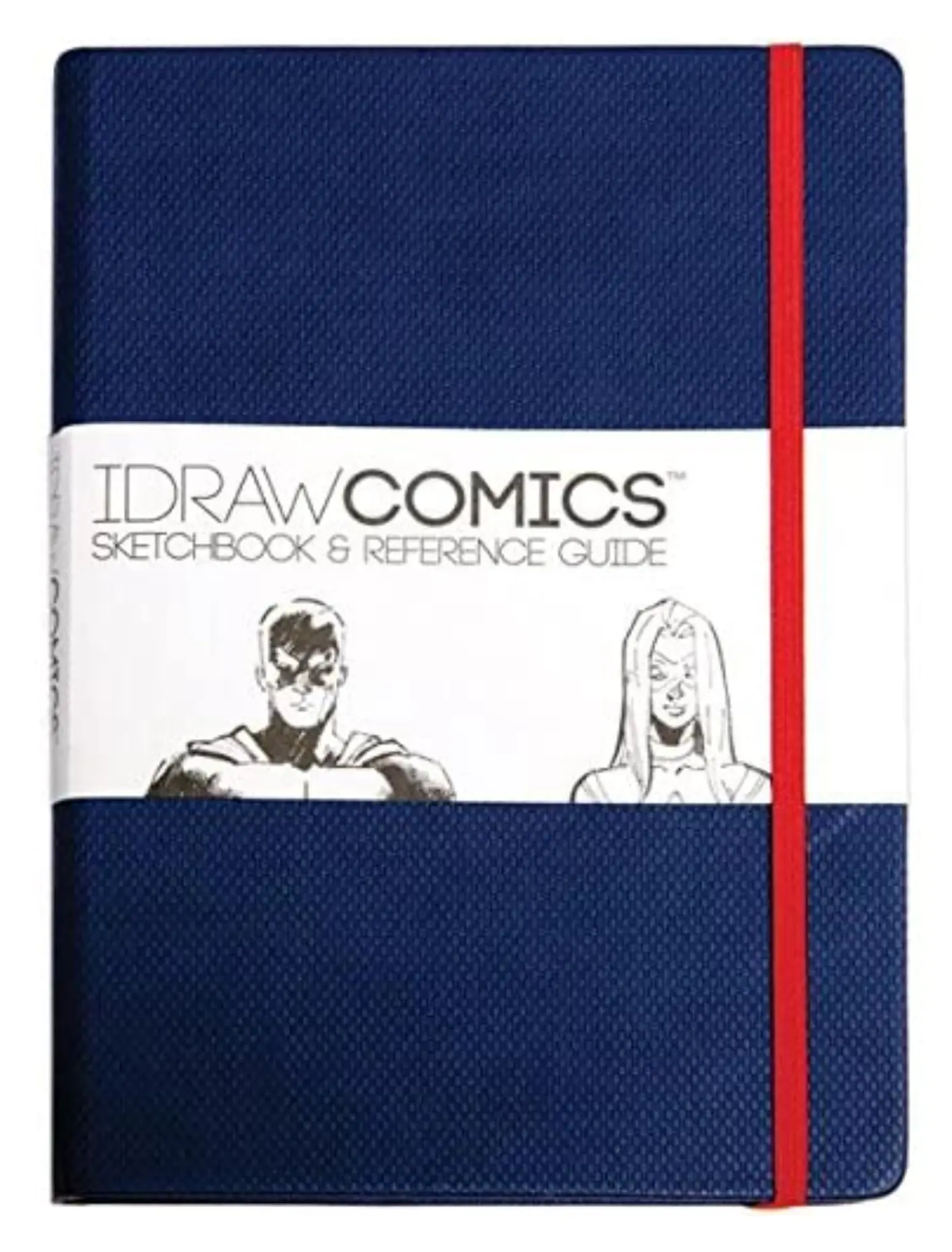 If an artist to whom you want to present a gift loves reading and drawing comic books, then I DRAW comic and a sketchbook is an ideal option.
It is, in fact, the best book to learn and practice the basics of comic book illustrations.
This book can give inspiration to digital painters and artists to draw creative photos of popular superheroes and get the art of storytelling.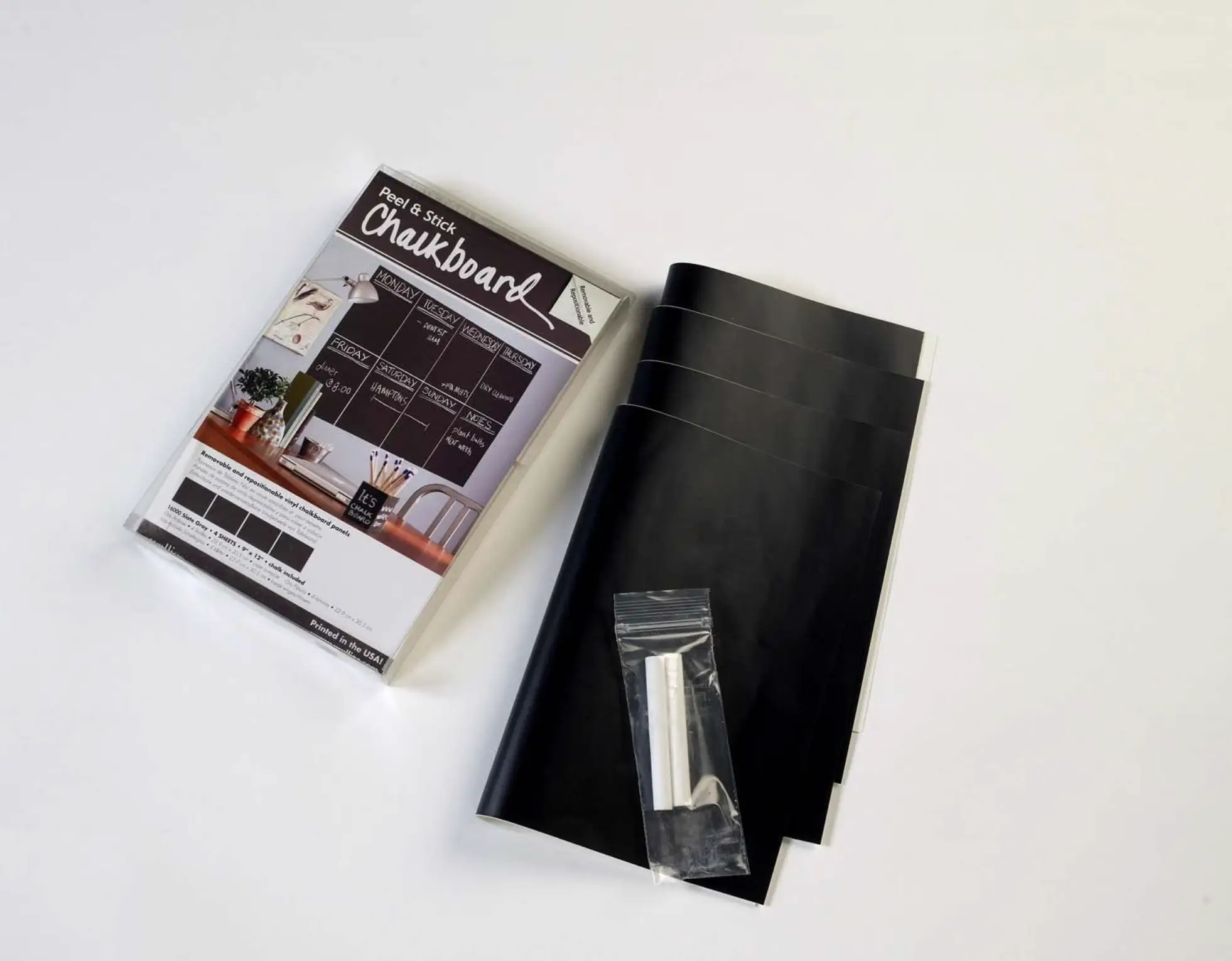 Most digital artists and dreamers like to organize their office setting with notepads and paper lists.
They like to add some creativity to the boring black walls.
To help them do so, you can give them peel and stick wall decals that come with chalkboard sheets.
You can stick and remove these dry erase chalkboard sheets easily.
The plus point is they do not leave any sticky residue on the walls, glass, wood, or any other flat surface.
Another gift option is a desk organizer that may assist the artists to cut down the clutter and make their desks organized.
One popular desk organizer is Gather that may provide you with a flexible way to use the graphic tools within your reach.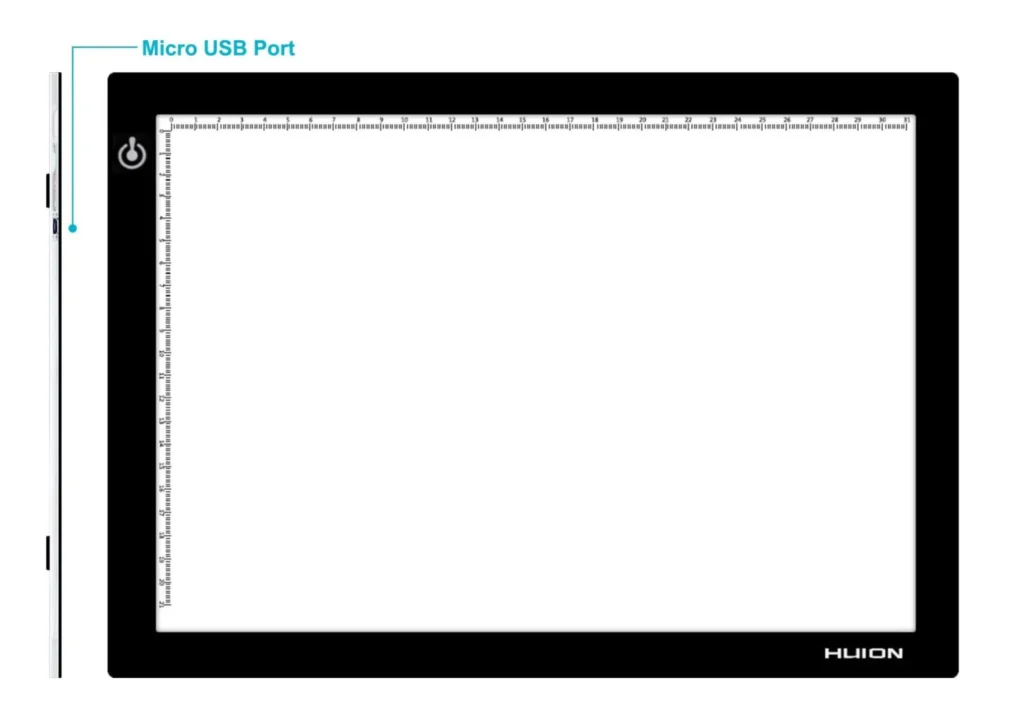 With eyesight-protected technology, Huion L4S is an adjustable light pad that you may give to the artist.
It is a great light pad that comes with adjustable brightness and a USB cable.
With its sleek and ultra-thin design, you can continue with your creative projects for drawing, calligraphy, or tracing even on the go.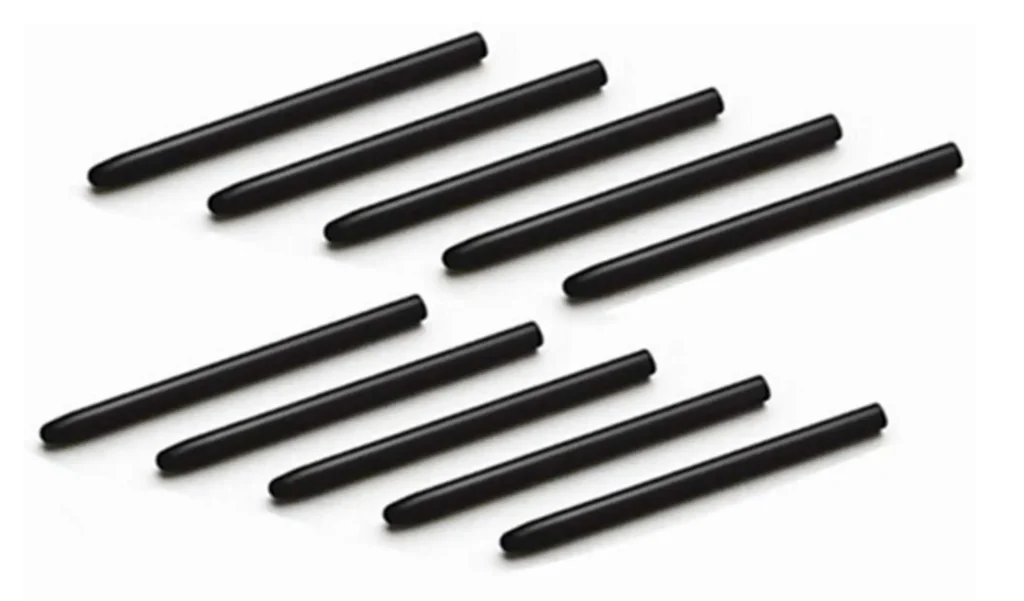 NEFUTRY replacement pen nibs are also great to present as a gift.
It comes with a pack of 10 nibs and is a good choice to replace the standard pen nibs.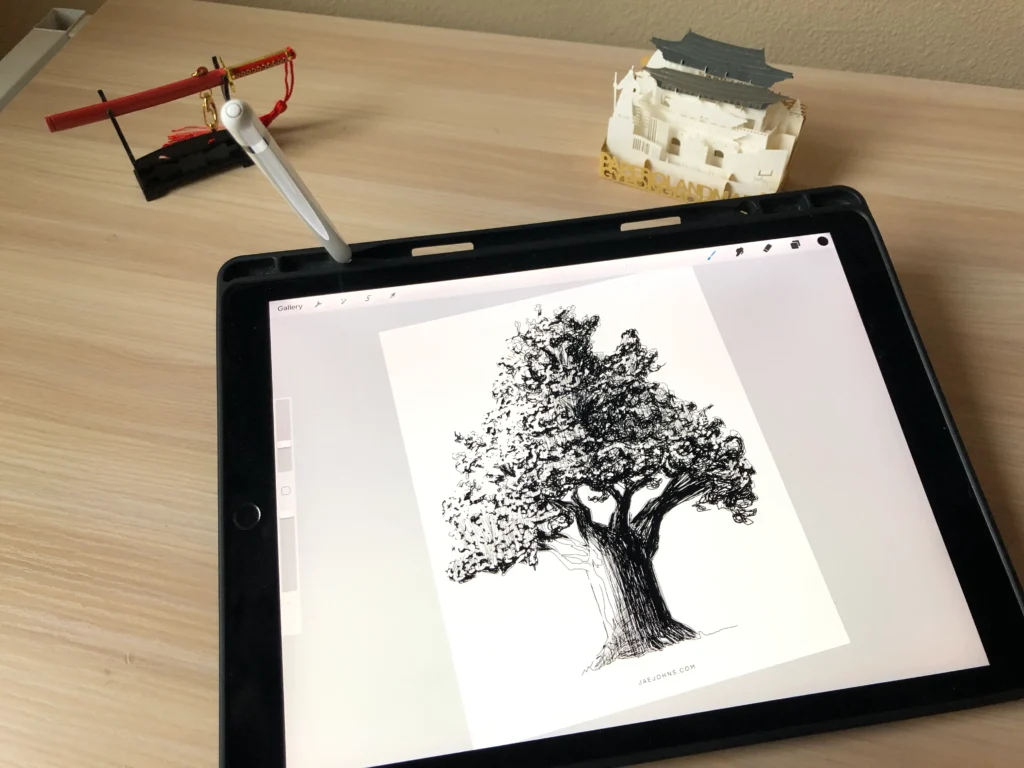 The next irreplaceable gift for any artist is an Apple iPad Pro.
It is a perfect item for graphic designers to put their thoughts into their drawings and sketches.
Apple iPad Pro is light in weight which provides more ease to the designers as they can make designs even while they are traveling.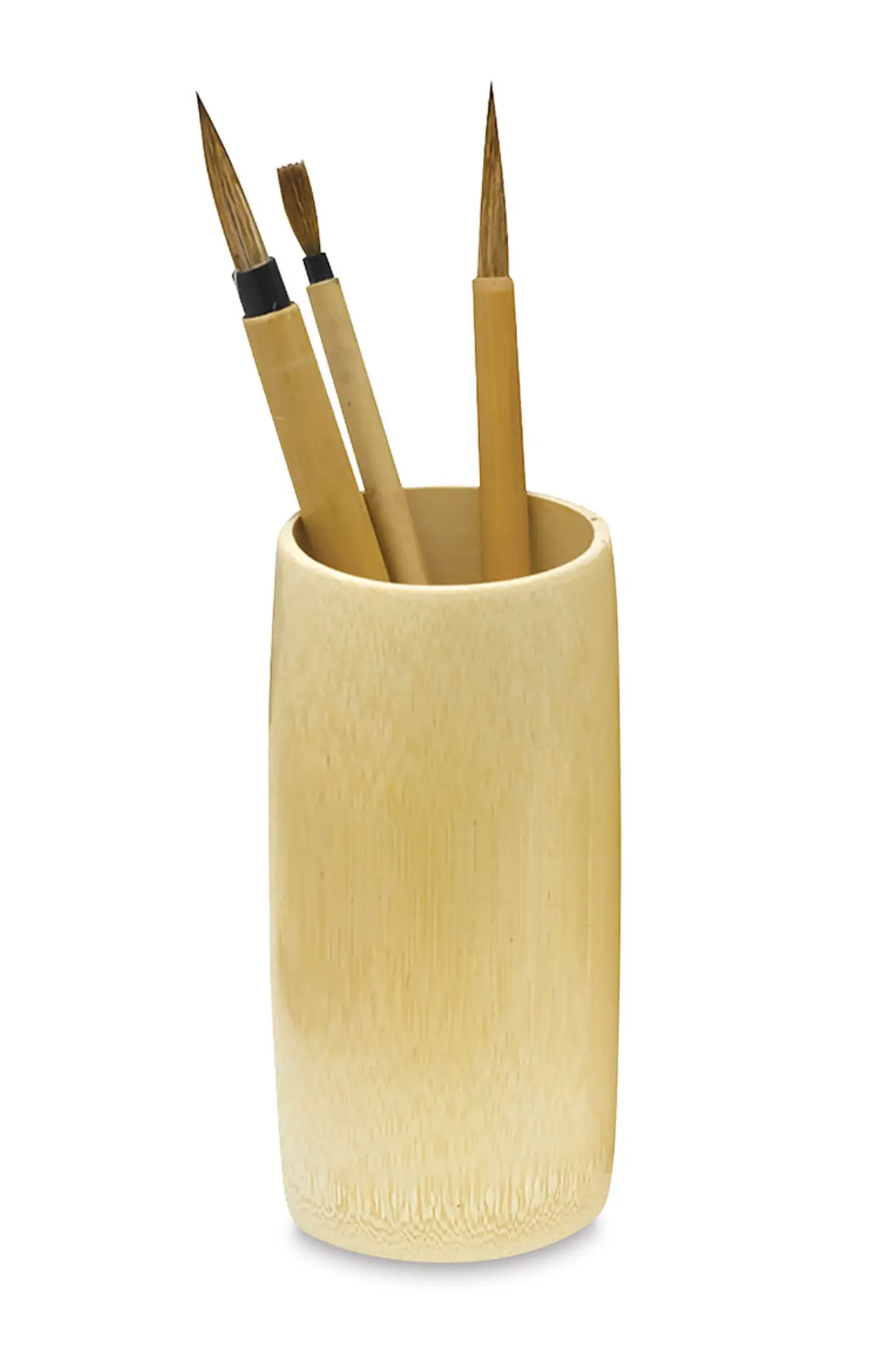 A brush holder is another item to present as a gift to a digital artist.
Most artists like to organize their drawing space.
For them, giving a brush holder is the best choice.
There are many brush holders in the market that come with a base where you can put brushes of all sizes.
You can get that vase for a digital artist to make his desk look good and organized.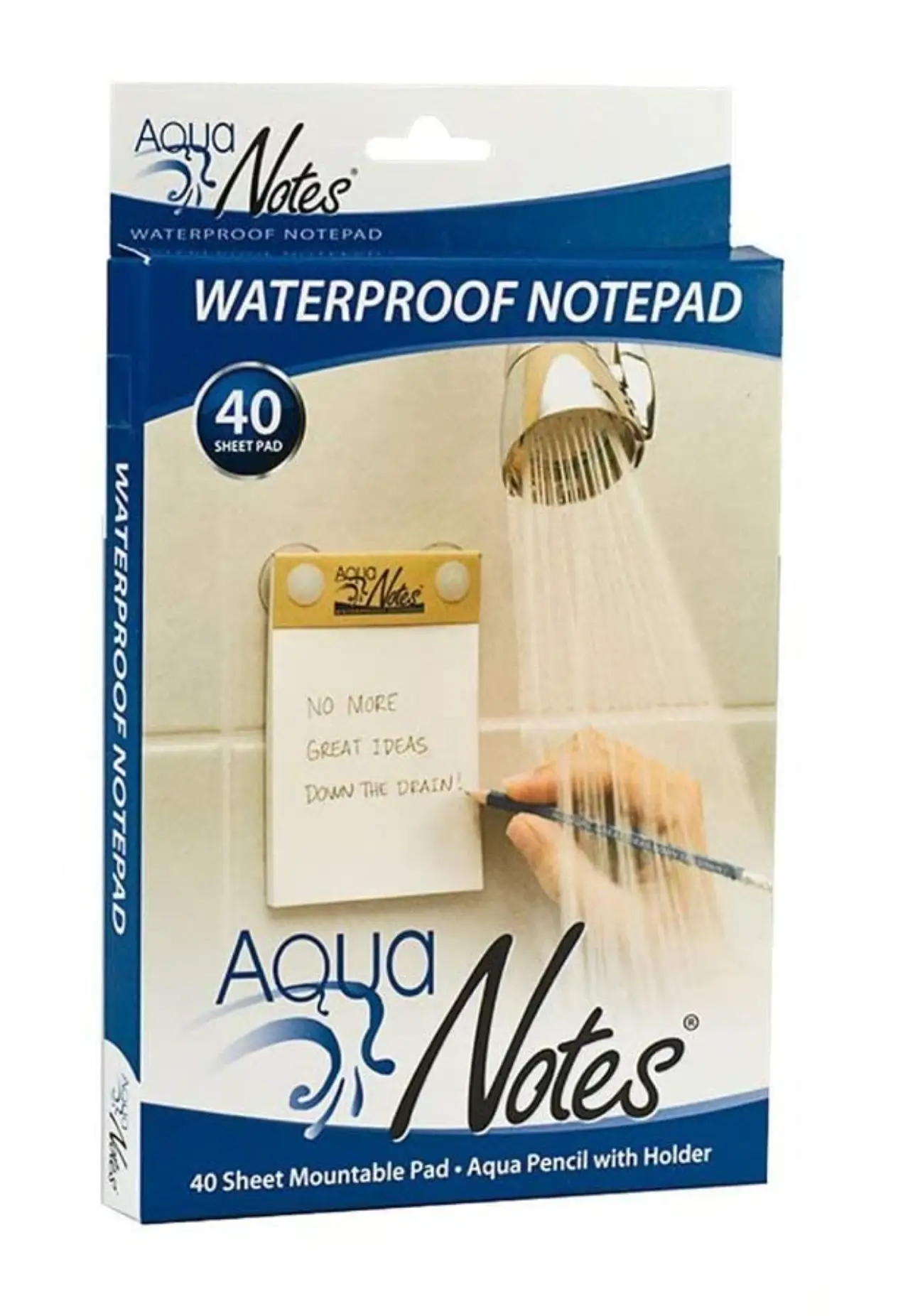 Most painters and graphic designers like to draw unique artwork no matter what the place they are in for example while taking a shower or enjoying rain outside.
For such painters, giving a gift of a waterproof writing pad is not a bad choice at all.
Such writing pads are not only waterproof but also come with suction cups that can hold the notepad and pencils.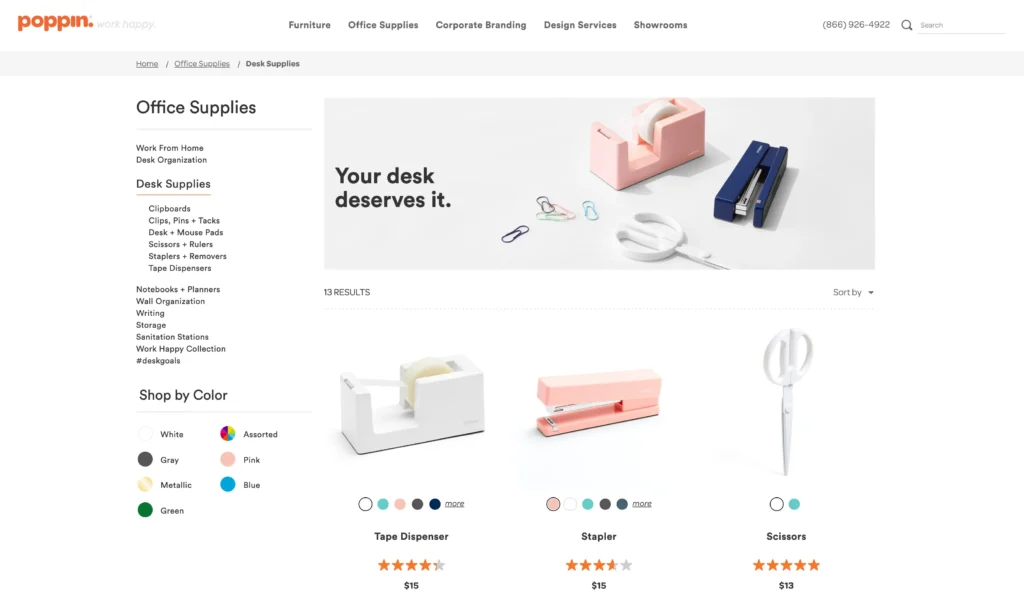 Want to present a unique gift to a digital artist?
Try using the desk supplies! You may give pens, clipboards, tape dispensers, paintbrushes, mousepads, or paper clips.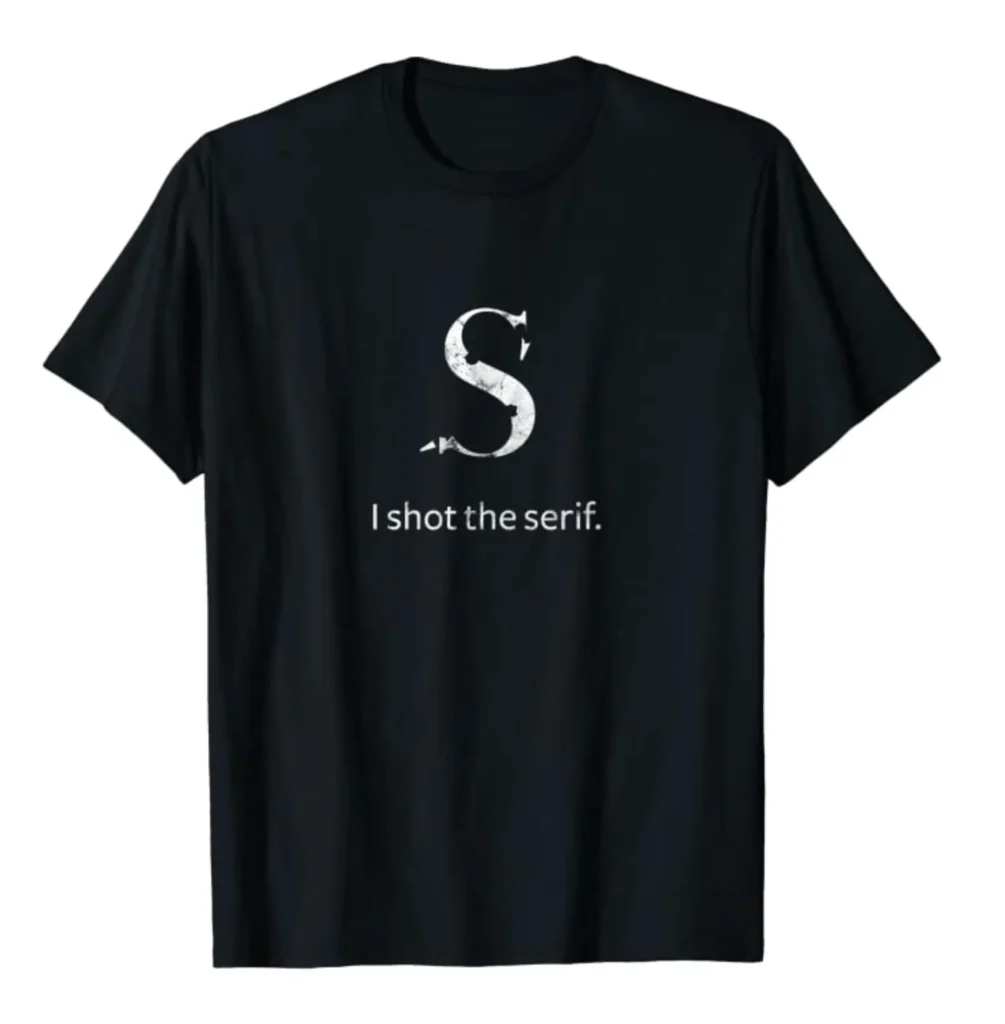 Another option is to get a funny graphic T-shirt keeping in view the preferences of an artist.
If he loves including letters in his drawings, you may get him a shirt having funny typing quotes or fonts on it.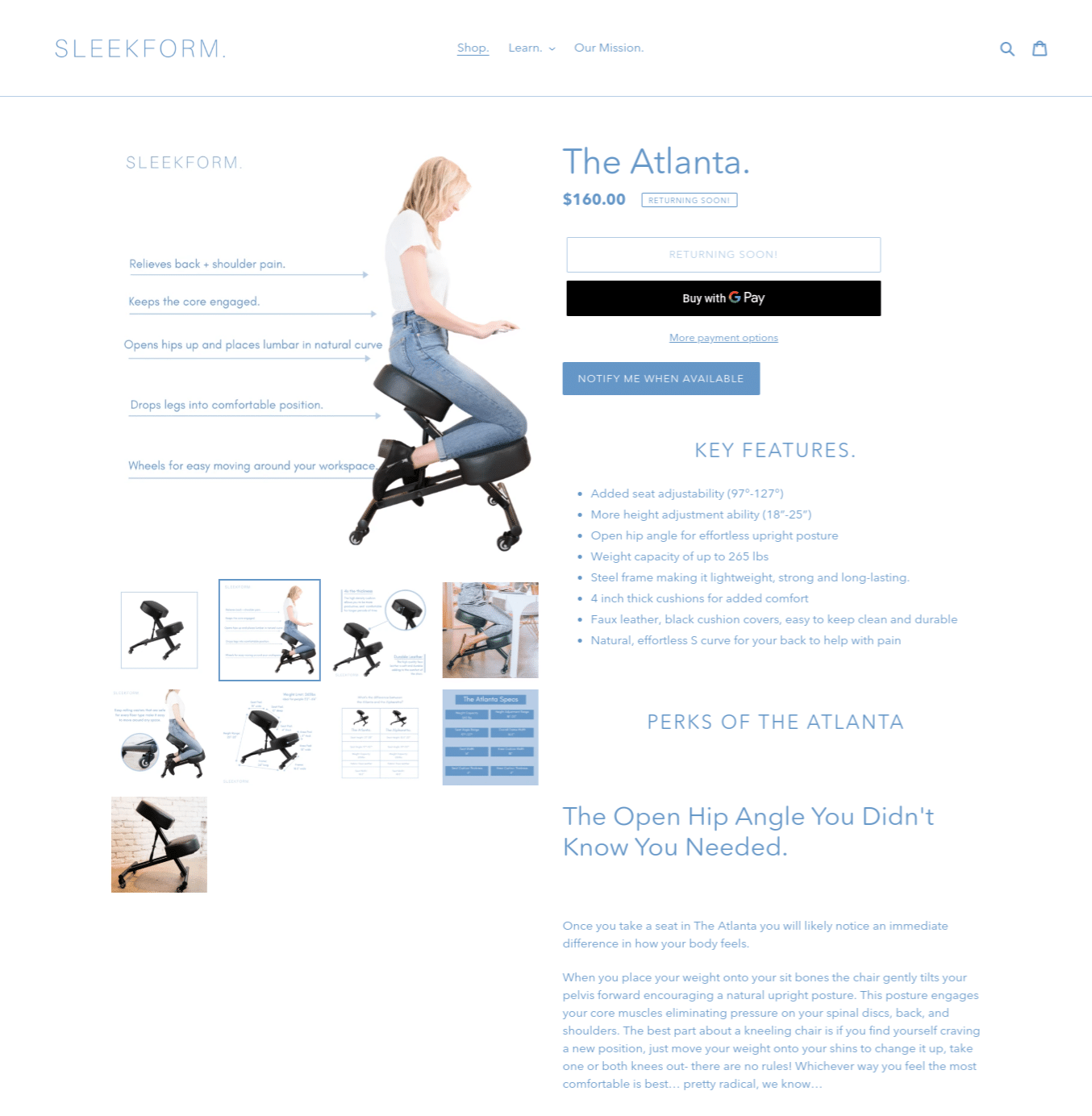 One of the amazing gifts for digital artists and dreamers is a kneeling chair such as a Sleekform ergonomic kneeling chair.
The graphic designers spend several hours a day creating their artwork that they do not pay attention to their sitting posture that may lead to serious back pain problems.
To help them get rid of such problems, you may give them a kneeling chair like Sleekform ergonomic kneeling chair that may provide lower back support along with strengthening their abdominal muscles.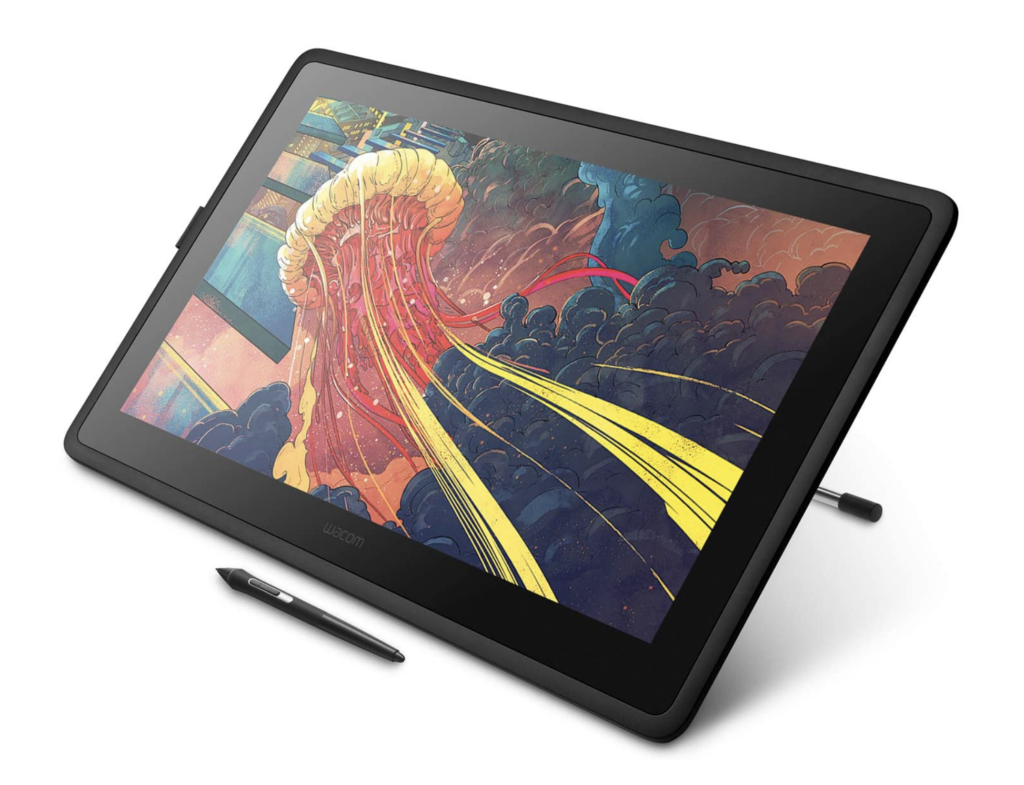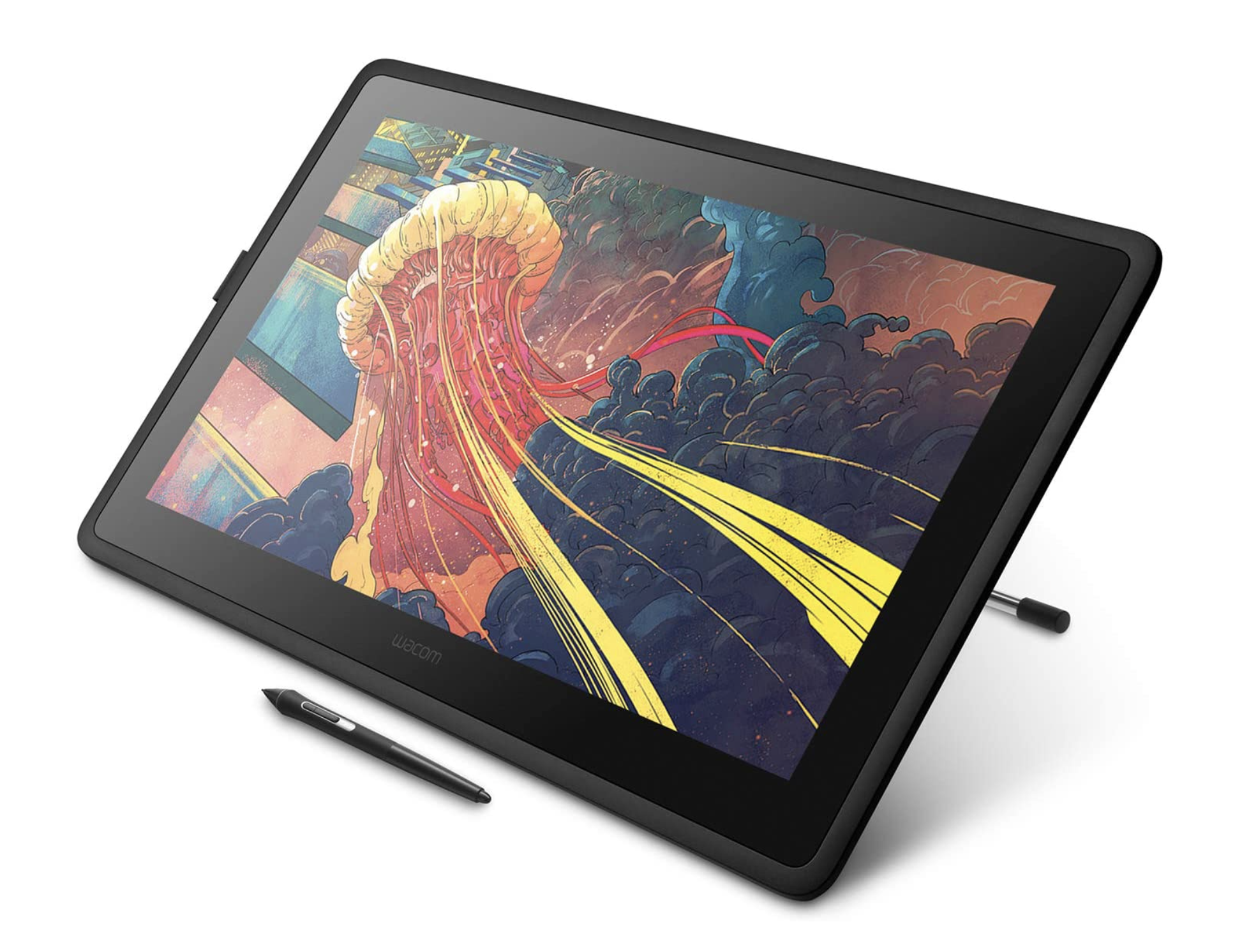 Another gift option is a touch-screen drawing tablet that is perfect for digital artists who do not like to draw on large paper or a canvas.
Added with a brush and a stylus, a tablet can be an ultimate tool for their workstation as it can allow the artists to create beautiful art with the touch of a screen.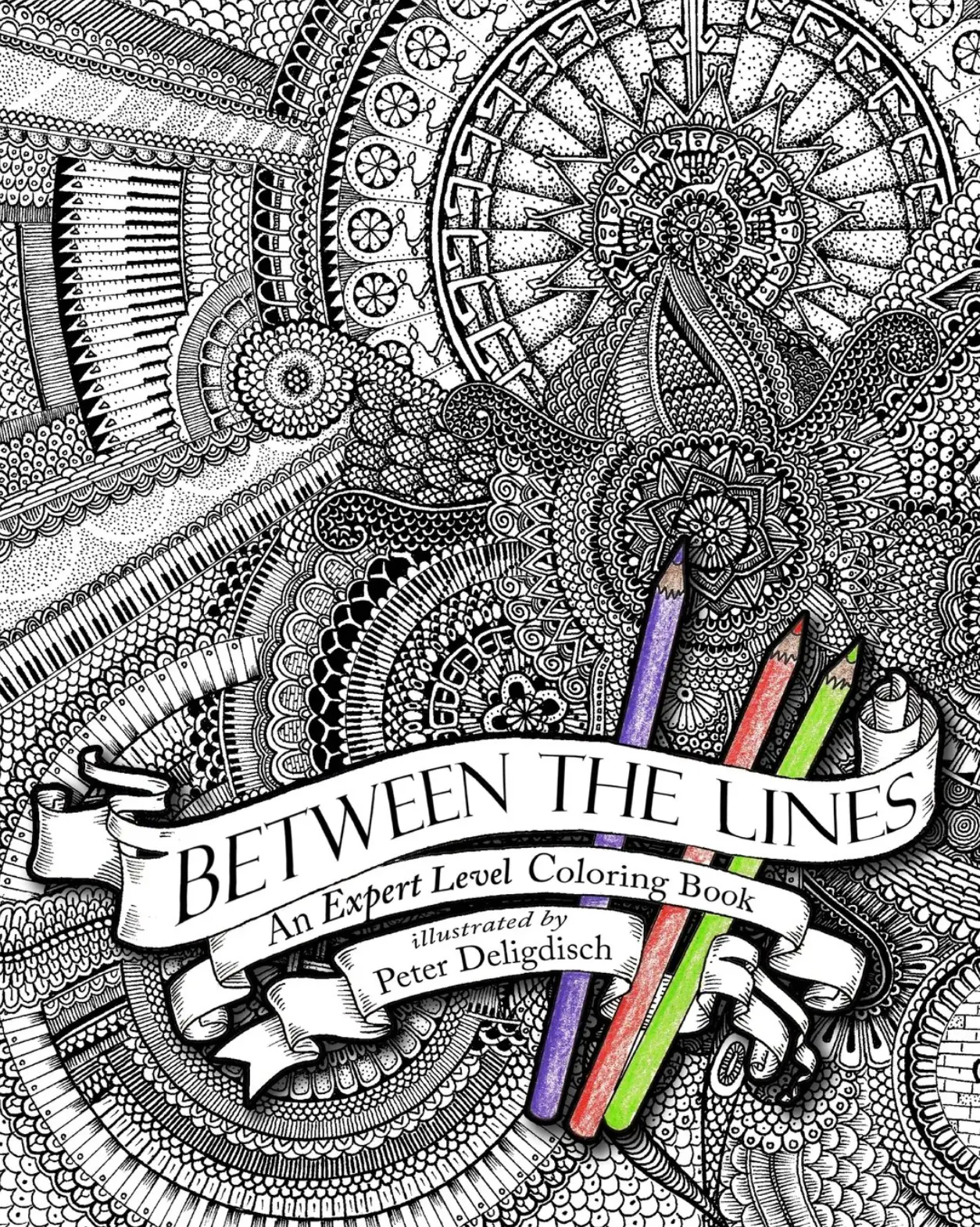 An expert-level coloring book such as Between the Lines is a great gift option to present to an artist this year.
As artists love to draw whatever comes to their mind, so by using this coloring book, they can draw different lines to create a beautiful piece of drawing.
Other Featured Topics About Helping Artists Creativity: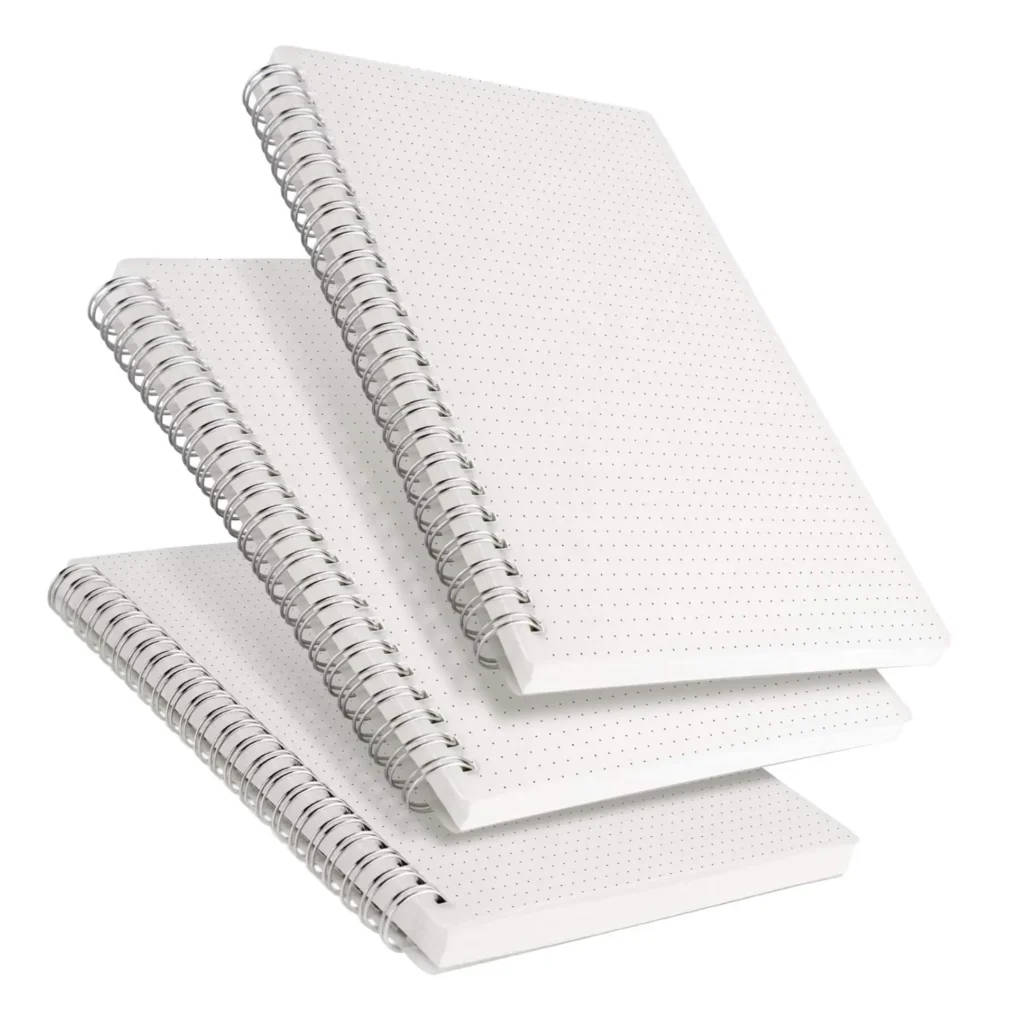 The next incredible option to choose as a gift is a blank or a dot-grid notebook that may give them the freedom to write, draw, make a sketch, or create mockups and much more.
One of the smoothest and fastest graphic design software is Affinity Designer.
As artists love to draw with ease so, gifting them software that comes with responsive user interface design is one of the best options to date.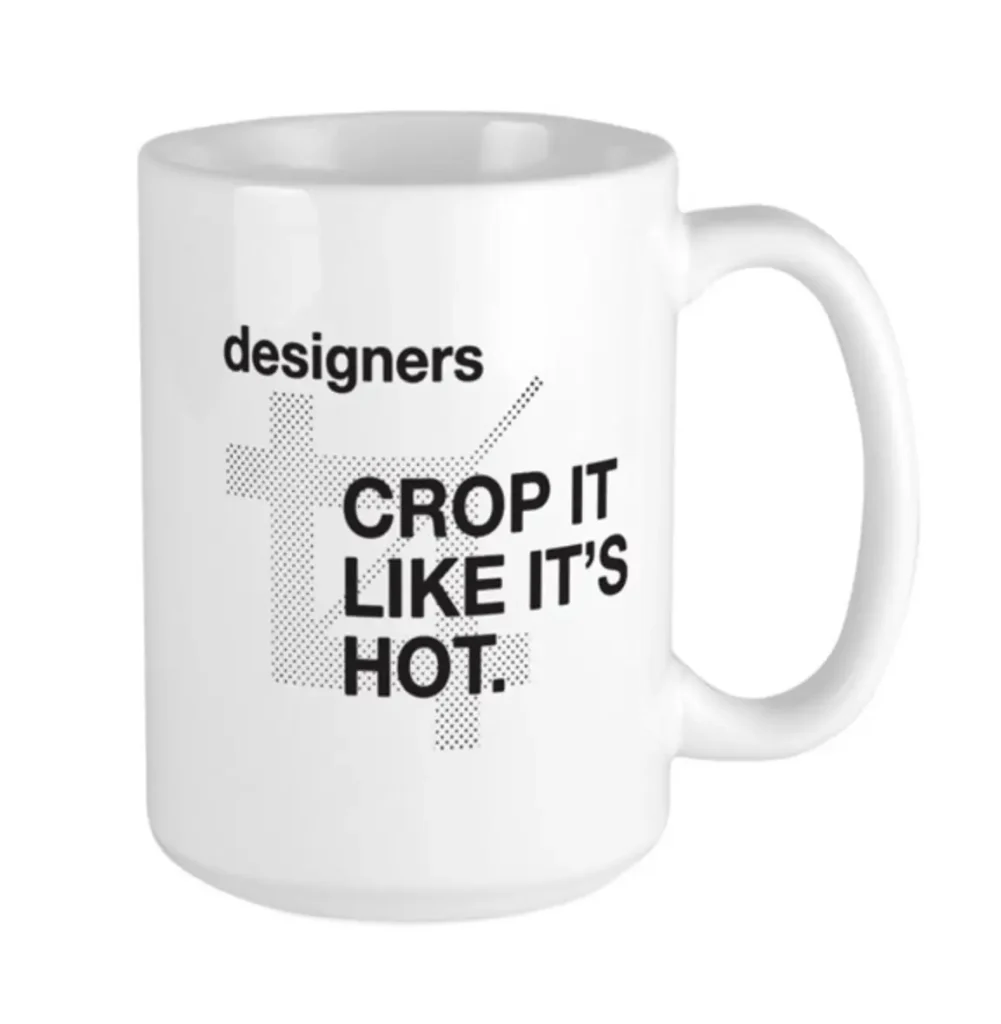 To keep the graphic designers awake with tea or coffee, you may give them customized mugs to keep their coffee or tea hot.
Mugs having creative photos or funny quotes are a good choice to present as a gift.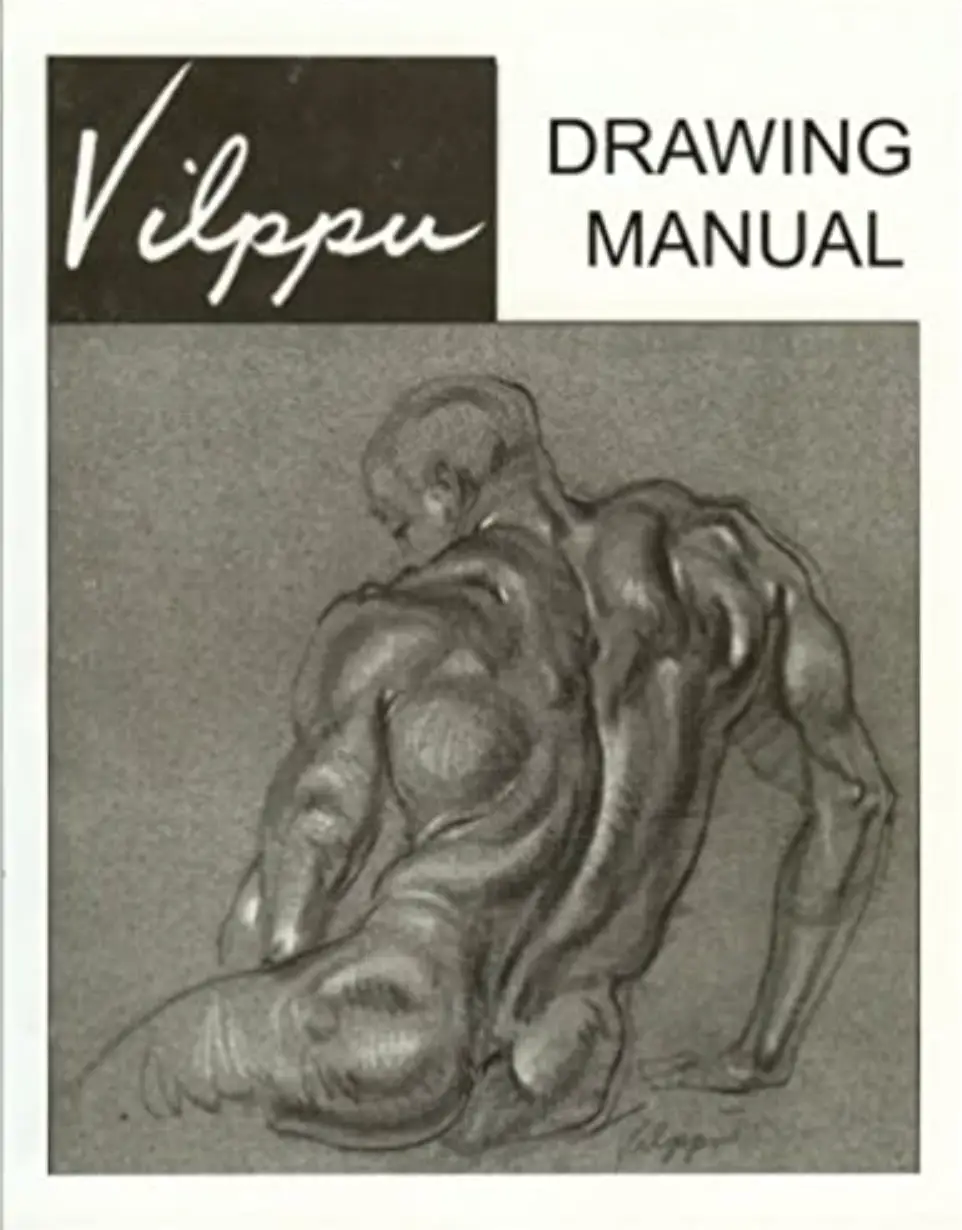 If an artist to whom you want to give a gift is new in the field of graphic designing and wants to learn more about creating artworks, presenting a drawing manual as a gift is a good option.
The reason is by reading such a manual, he may get some more ideas to draw and sketch the objects from the world of imagination.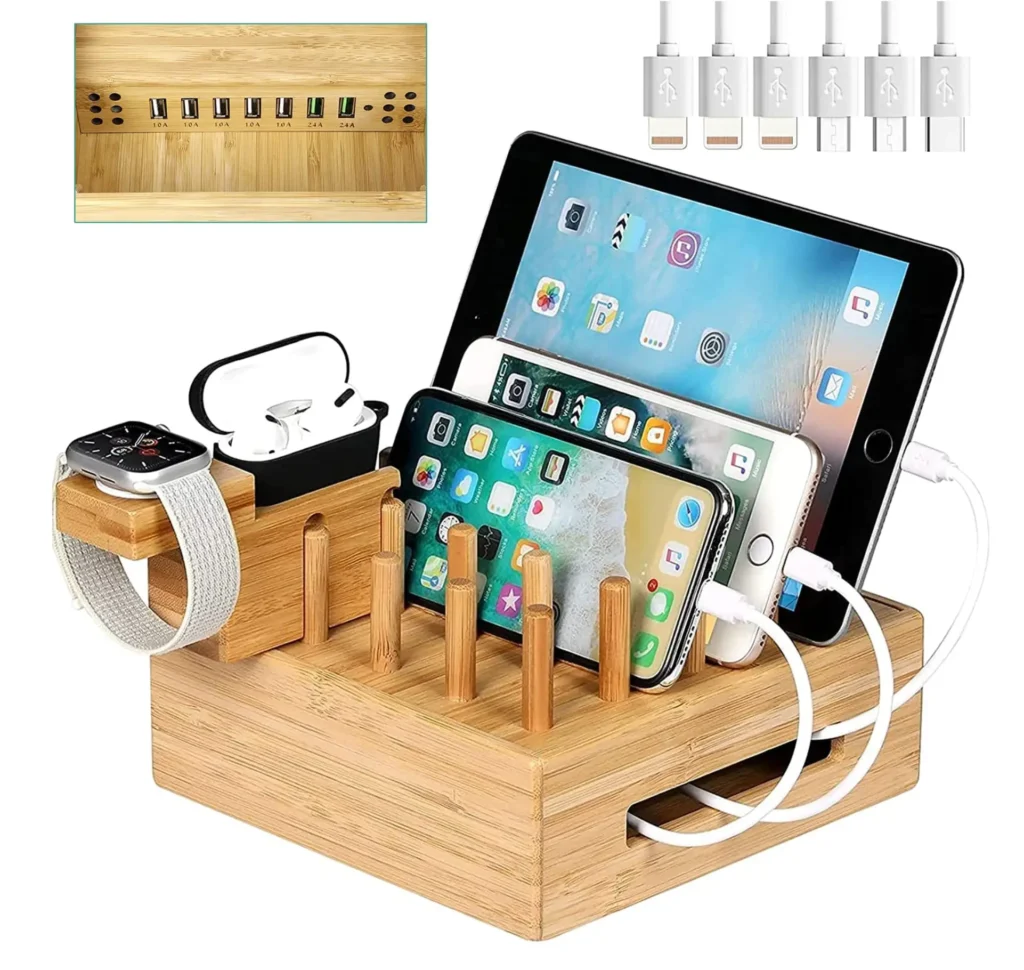 One of the amazing gifts to present to digital artists and dreamers is the multiple device charging stations.
By using this charging station, they can charge all their designing equipment such as tablets, iPads, mobile phones, or rechargeable accessories with ease without the clutter of wires.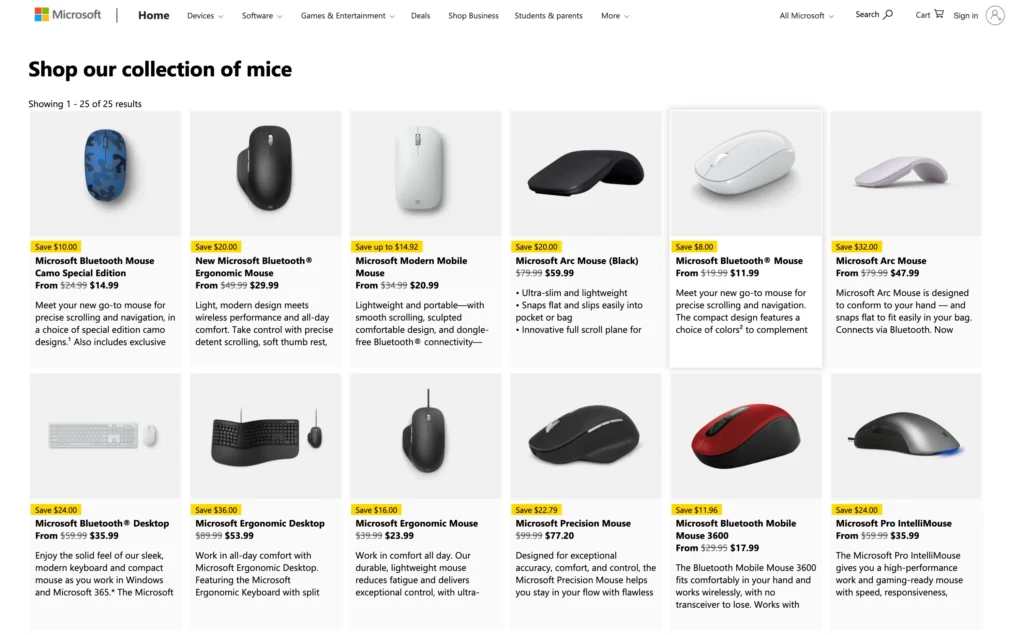 For graphic designers to use desktops to create their designs, one good gift option that may benefit them a lot is a wireless mouse.
It can provide them ease in adding an artistic look and feel to their art.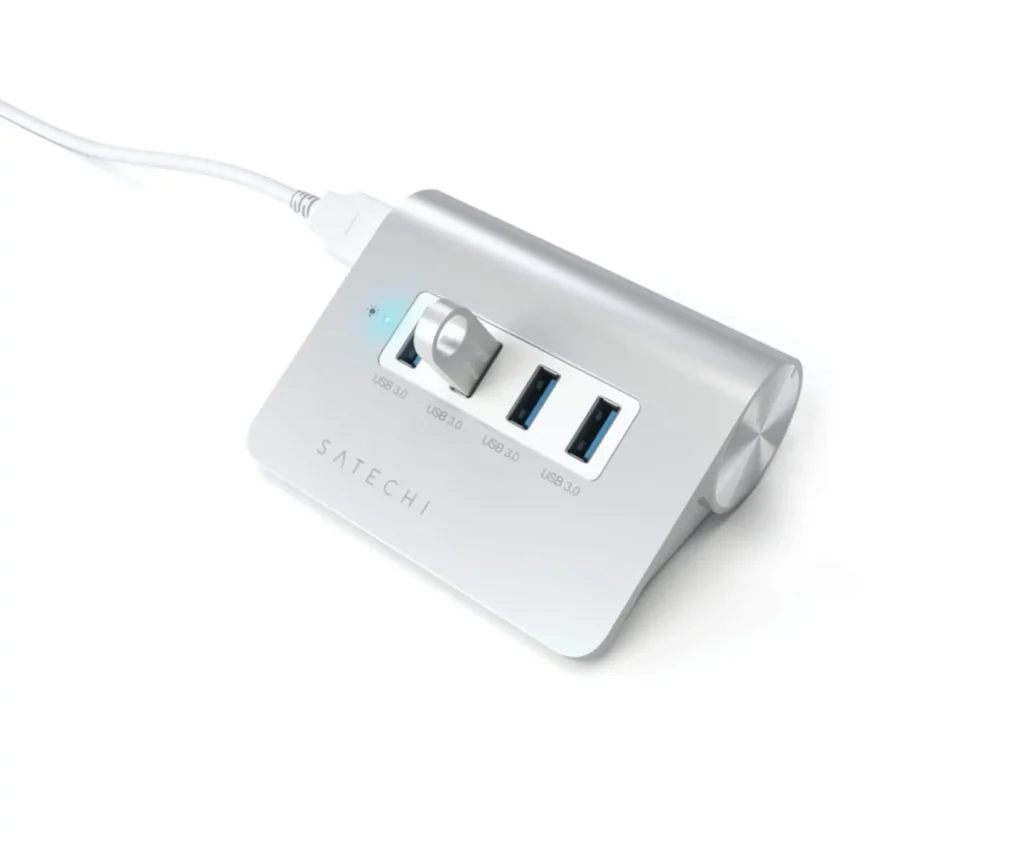 Another great gift option for digital painters and artists is a USB port.
By using a USB port, they can use some extra slots that may provide them ease to their work while transferring a file or an image, etc.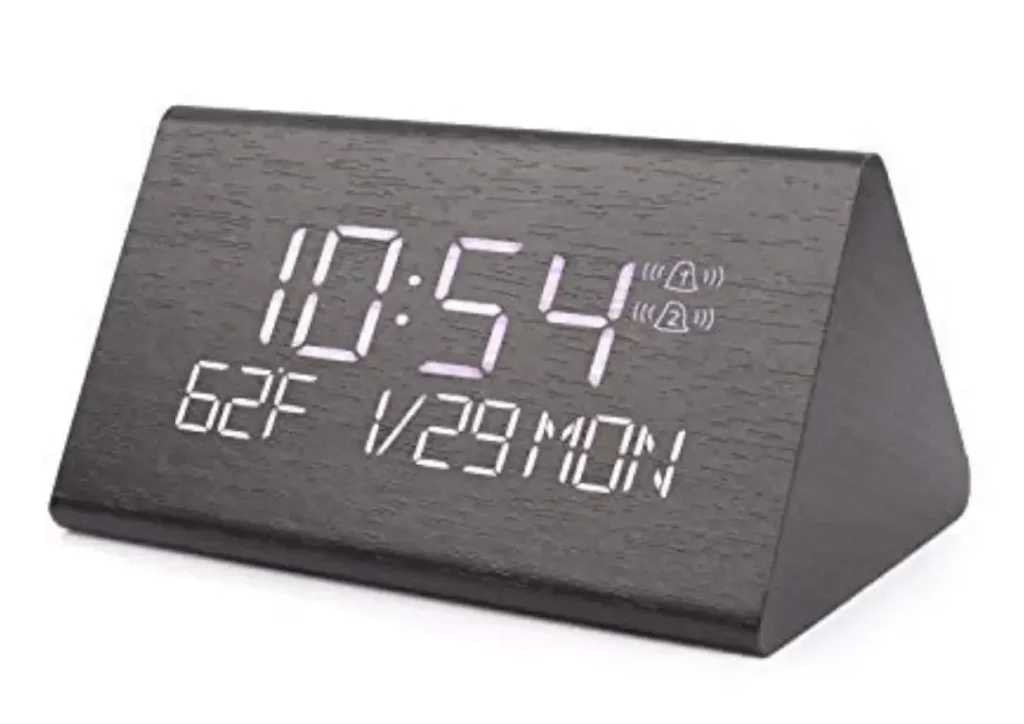 A digital clock with a voice command can also be given to digital artists so they can manage their time efficiently.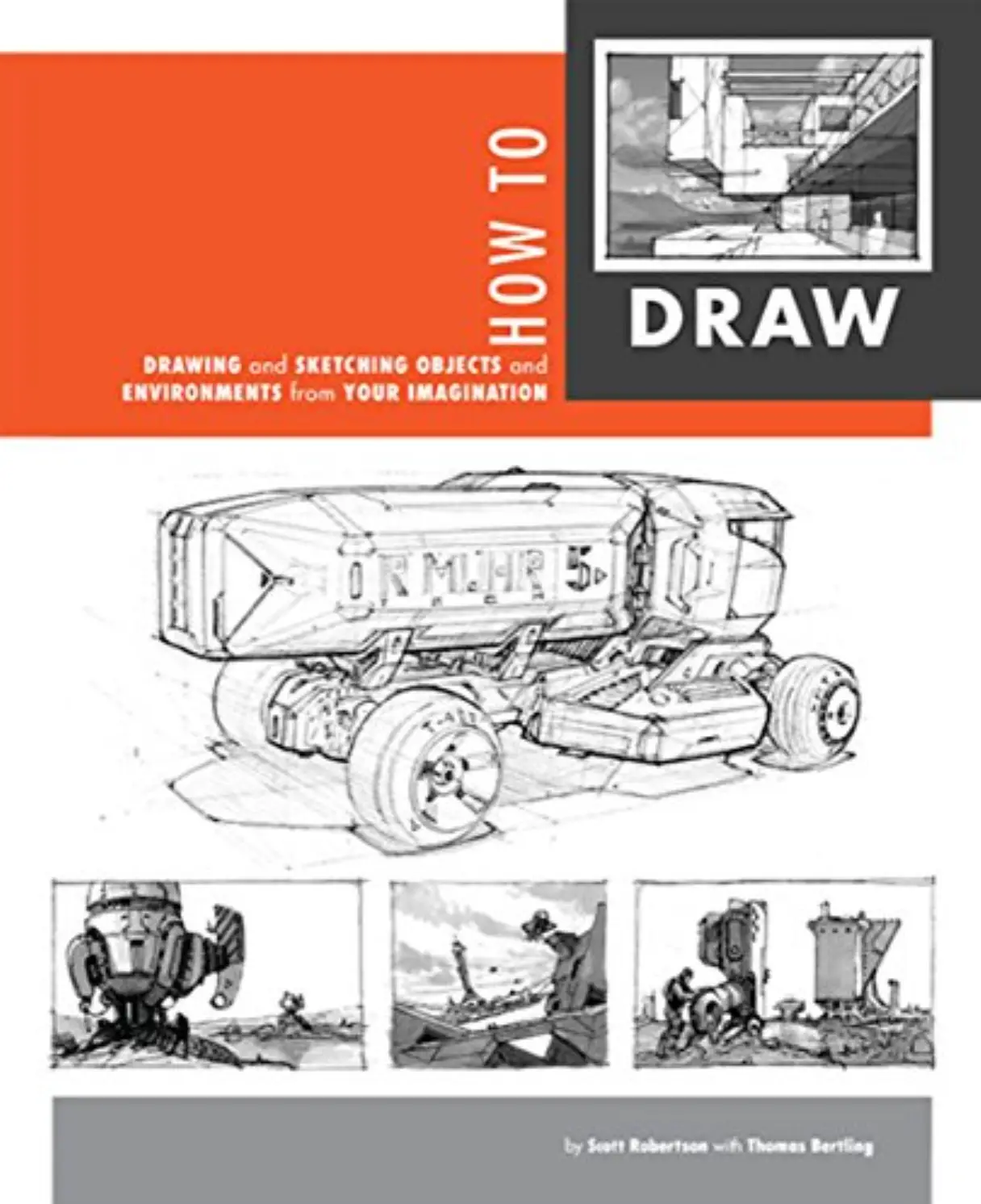 For digital artists, books for mastering drawing and sketching techniques are a useful gift idea.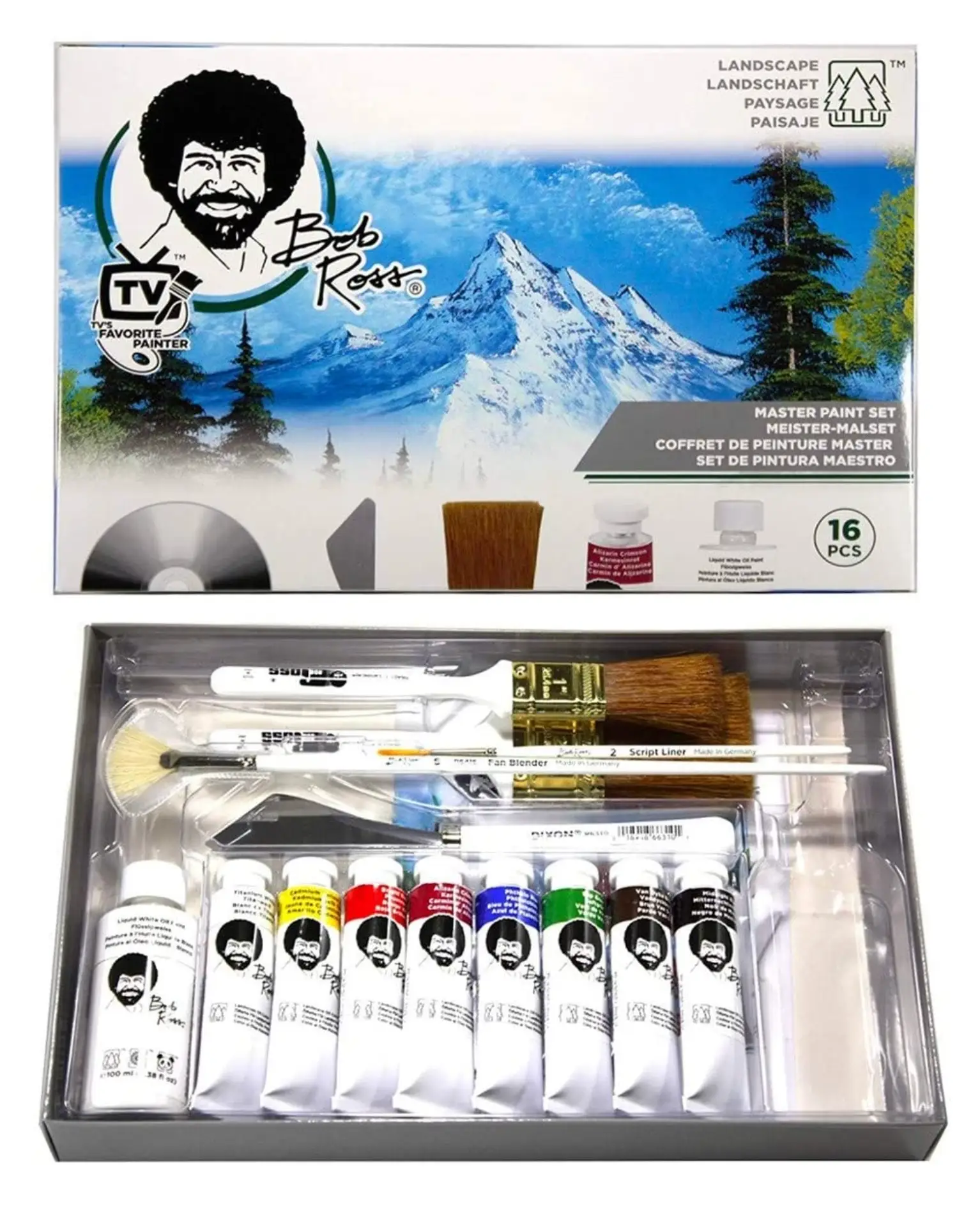 In spite of the smart tablets and iPads, most artists like to draw and paint on paper.
For them, an oil paint set is not a bad option to give as a gift.
If the paint set comes in a wooden or plastic case, it becomes handy for them to take them wherever they want to.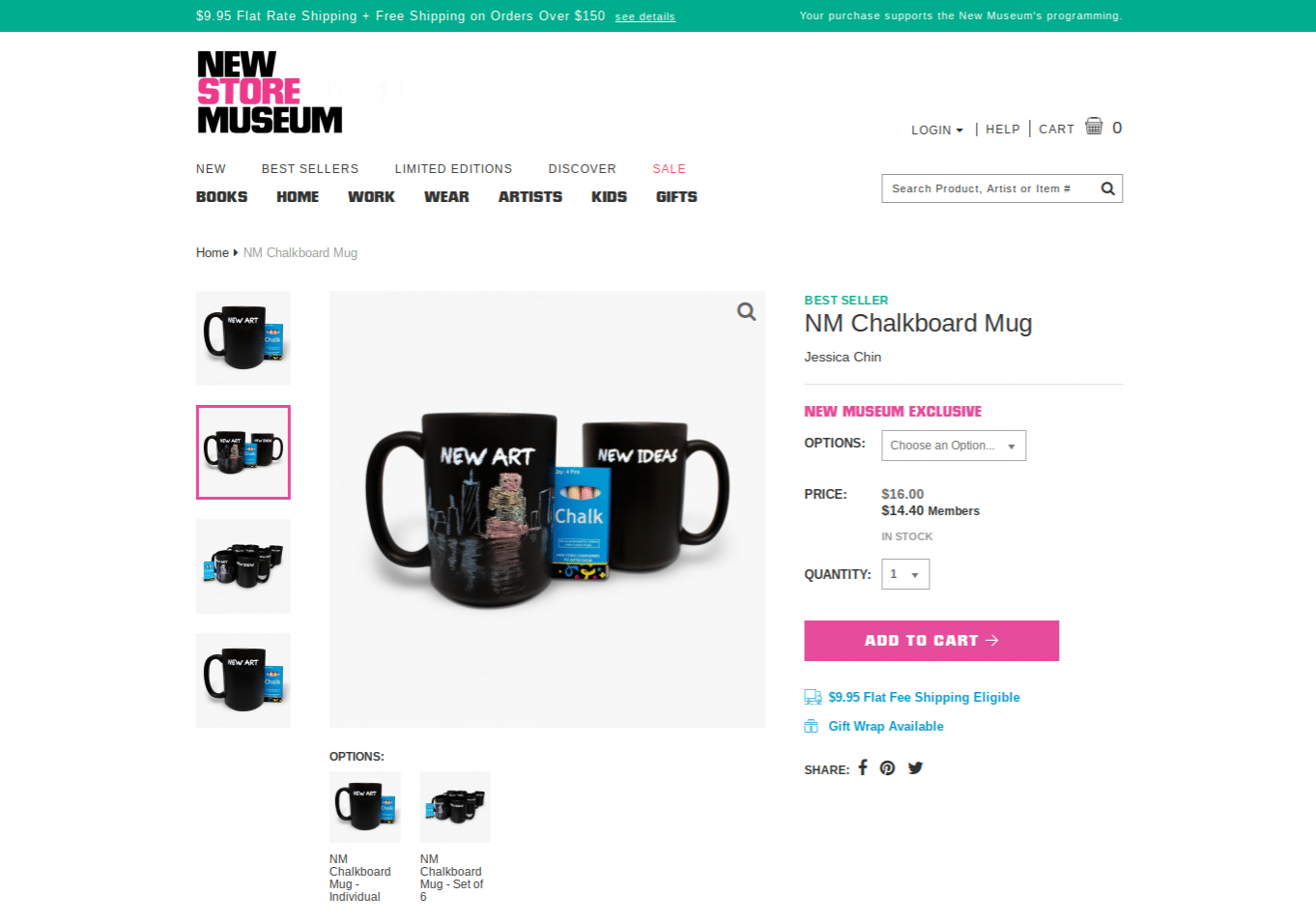 Another ideal gift option for the creative who loves to draw is a chalkboard coffee mug on which they can jot down their ideas while enjoying coffee.
This is the best gift for designers who are looking for ways to get art and design directions.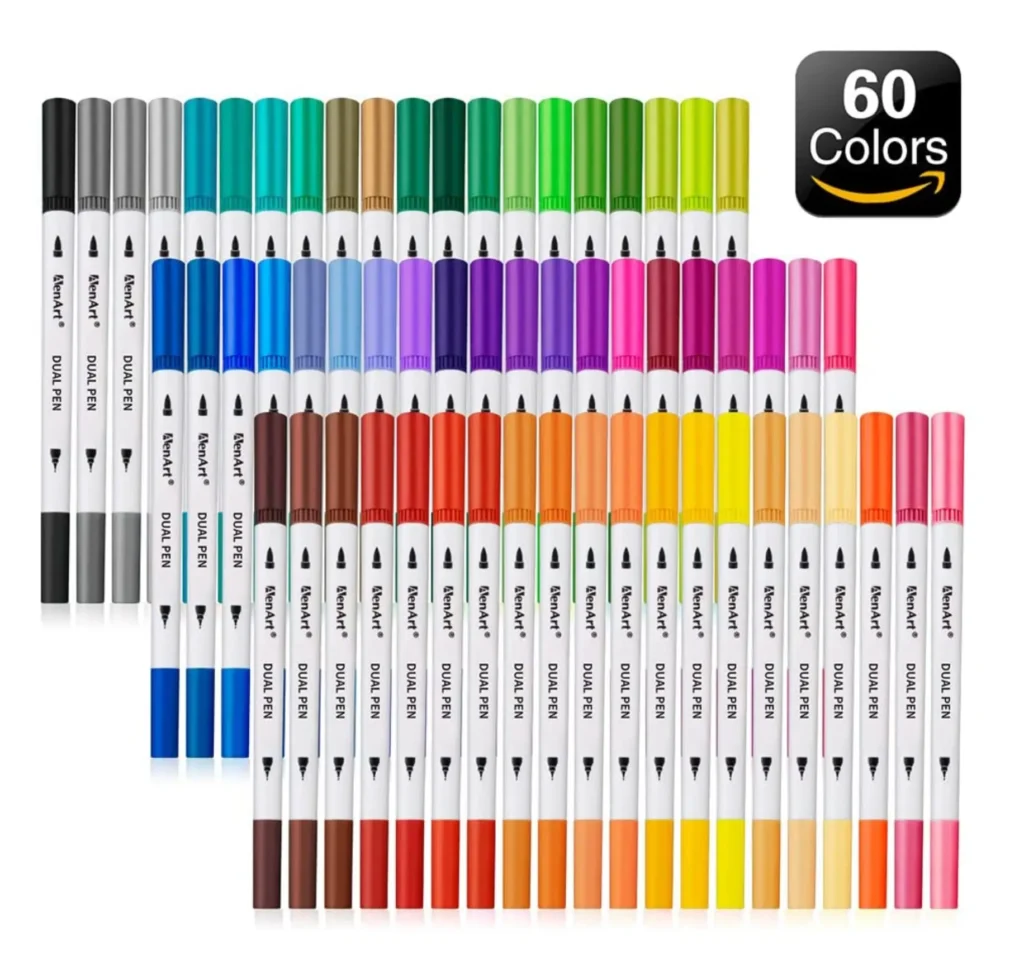 The last gift option is our list is a set of dual-tip markers that a digital artist will really love.
Conclusion
The most confusing thing is the creative gift ideas such as brushes, paints, etc. look quite similar to a common man that becomes a little hard to choose one.
Although the gifts that you are giving to an artist may be practical, the fact is most artists prefer to get something that acts as a doorway for inspiration and creativity.
The gift ideas mentioned above are creative and can help an artist to feel positive to design something unique and beautiful.
Believe me, these are the best gifts digital artists will love and will not throw away the next day.
So, what are you waiting for now? If you want to put a smile on their face, let's try these amazing gift options!
Question of the Day: Which gift would you want to get or give?
Gifts for Digital Artists FAQ
What do you give a digital artist?
The best gifts to give digital artists are supplies for them to create more digital art. You can get them an Apple Pencil if they have an iPad Pro or another stylus if they have a different tablet.
What to buy someone who loves to draw?
Two things that will be a great gift for someone who likes to draw are something that inspires them or something that helps them to draw better. You get a really good drawing tablet or a sketchbook with the best paper and some of the best tools for drawing.
Which laptop is best for digital art?
Macbook Pro is the best laptop for digital art. It allows artists to operate multiple creative programs at lightning speeds at the same time.
What should I charge for digital art?
You should charge anywhere from $50-$200 per hour depending on your experience. If you've happen to build a brand around your art where you have a large following, you can charge around $200 or more. Also, don't forget to total your expenses to produce the art and add it on top of your hourly rate.