No one ever said that building a website was easy, but it doesn't have to be expensive. Finding a good free wireframe tool to help with your UI and UX needs is an important first step.
Every tool has its eccentricities, so you will want to consider what your needs are as you move forward. This will help you to find the right tool for the job. Everyone designs differently, so consider your needs as you review these free wireframe tools.
If you are the kind of designer who gets distracted easily, a more basic tool might help you get to work. If you can't stand simple designs, a more complex tool might be right for you. Each system will cater to different needs, so it is best to experiment as you go.
You might even want to try out a few different tools before you settle down. What matters at the end of the day is that you have a good experience. This will help you get the job done.
Other Web Related Content: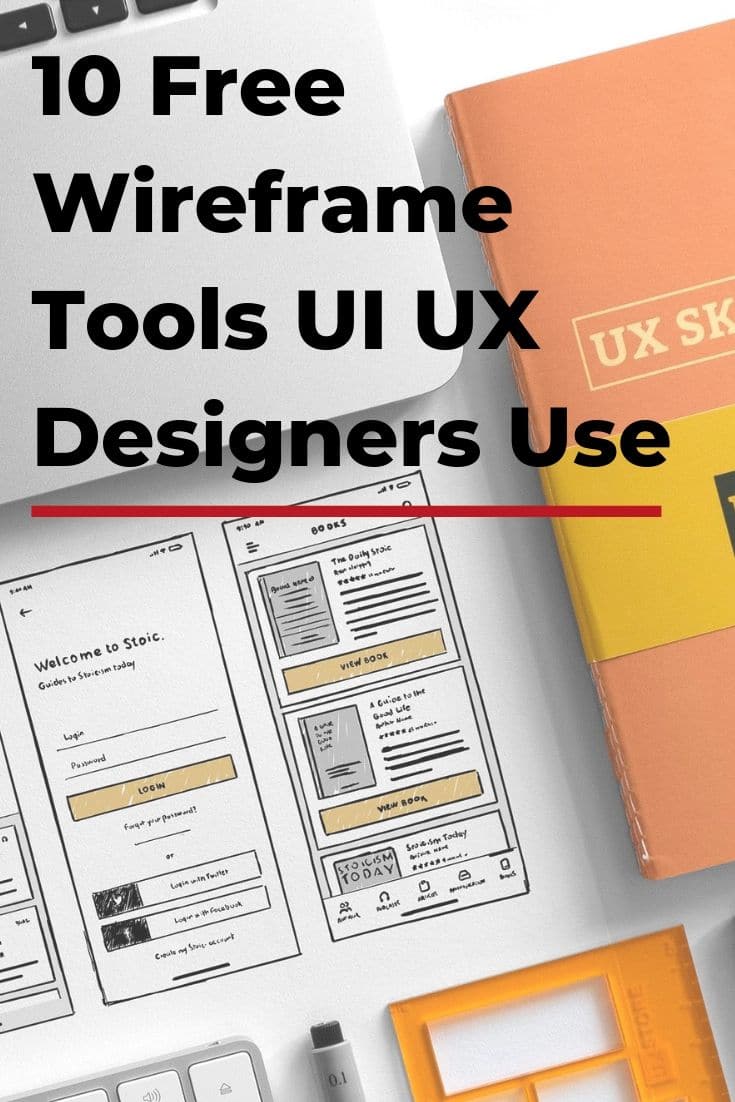 If the beauty of this website doesn't win you over, the product will. This tool was designed with users in mind, and makes it incredibly easy to get to work. You can enjoy a full wireframe experience using this tool to match your every need.
They offer packages for both web and mobile, so that you can run all of your favorites in one place. This setup is completely free and even offers unlimited wireframes. This free wireframe tool proudly states that it will be free FOREVER.
This system allows you to create as many wireframes and prototypes as you can come up with. The browser tool allows you to run any creation as if it were on the native device. This product offers no limitations and proudly voices its intent to make your life easier.
Its innovative UI kits help you make products for web, Android, and iOS. This makes it a one-stop-shop for testing out your mobile apps. The easy interface makes it simple to bring your designs into the future.
There are few things more surprising than a free Adobe product, but Adobe XD is a completely free wireframe tool. This stunning wireframe tool has everything that you would expect from Adobe. It offers a seamless user interface with tools ready to help you get your website designed.
Their focus is on helping you go from design to build more quickly than you normally would. Adobe XD is made to be incredibly user-friendly to help you move along more quickly.
This product offers a wide array of valuable tools at your disposal. It is designed to make wireframing as simplistic as possible, and allows your features to accommodate that. With this tool, you can easily duplicate lists or designs as needed.
You can also freely collaborate with your team by leveraging Adobe's infamous Creative Cloud. They even offer video and additional sharing options for clients to review sites before they are sent to be created. This full-service product has everything that you will need to make a great site!
LucidChart is a tried and true favorite among many. Though this web-based system has been a reliable wireframing resource for some time now. All you need to start building with LucidChart is an email address, and then you can get to work.
However, if you would like more functionality including revision history and certain kinds of exports, you will need Pro. The pro version of this system is helpful for people who intend to use it a lot and is cheaper than many competitors. This makes it ideal for small businesses.
As a whole, this product is great when it comes to mocking up just about anything. Over the years, LucidChart has added more keeping a team in touch every step of the way. This system makes it easy to collaborate in a shared space, making it ideal for project meetings.
They even offer templates to help you kick off your design and streamline site decisions. This is an incredibly powerful tool available to help you get the most out of your wireframe experience.
This minimalistic system is ideal for someone who is looking to get the job done. This free wireframing tool is ideal for someone looking to make a design without overcomplicating it. The tool creators pride themselves on providing a simple and seamless experiment for wireframing needs.
This allows people to focus on their work instead of getting caught up in more complex functionality. It is a favorite among many who just want to get to work and start designing.
A major selling point with this system is that it allows you to focus where you need to. It is designed to only offer you tools that should be relevant for what you are working on. This keeps you in the zone and on track to get your wireframe made.
They offer options that cover web, tablet, and mobile to meet your every need. Additionally, for working with a team, it is possible to add annotations to the design. This can help provide insight into the build or can allow for feedback to be given.
When it comes to a free wireframe tool, Mockflow is a crowd favorite for individual users. This provides a full experience for wireframing without any costs. However, the limitation of this is that you can only have one live project.
This project is also limited to only two people being able to view it. For smaller designs, this product is ideal. The functionality available makes it easy to build beautiful designs in no time at all for free.
This beautiful tool will help you get the most out of your wireframe experience. It offers a wide array of functionality designed to help you get your wireframe ready for any experience. They offer compatibility for various devices and provide a beautiful user interface to boot.
The basic version offers everything that you might need, but the pro version has much more. Though the standard person won't need the pro version, for a team, it can be worth the price.
This open-source fan favorite is a great free wireframe tool for mocking up just about any design. All you have to do is download their system, which is available for PC and Mac. This free wireframe tool proudly calls itself a GUI prototyping tool, and you will find that it delivers.
This easy to use system helps get your thoughts into reality very quickly. The simple format of the system encourages users to build quickly and easily. This helps you to move your projects to production quickly.
Pencil Project makes it easy for you to design any desktop website with key functionality. You have options to draw out your design using charts, as well as export it to your preferred format. They offer easy to use templates and shape options. With this system, you can count on a fully custom experience that will help you get to work.
This beautiful system is perfect for individual users or small teams. The free version of the system is good for a total of ten projects with five contributors. For small teams, this full-service system offers everything that you might need to get the work done.
As a bonus, you can always get more from the system by going Pro. This stunning interface is designed with users in mind to get products made.
MockPlus believes in themselves and do their 1,000,000+ customers. This is a very popular system known for its reliable functionality and ease of use. Their system is focused on keeping everything simple and innovative so that you can spend less time designing. This makes it easy to get your ideas into development in no time! They offer a variety of plugins with common systems like Photoshop. You can always get the most out of your experience with this system!
If you are capable of working quickly, this product might be for you. Though the system itself does have a subscription cost, you can enjoy this product for free for fifteen days to start. For the person looking to handle all of their wireframing needs this week, it's perfect.
This fancy system will make you understand the need for free. It offers a variety of tools to help you get your designs up to par in no time. You will love the final products that you come up with.
Their major selling point is the fact that they can perfectly recreate a user experience. This system allows you to create a beautiful build and see it as if it was real. For demos, this system is an obvious win that will show the true power behind your design.
It can demonstrate across mobile, tablet, and desktop experiences. They also offer a wide variety of amazing templates for you to get started!
Though the Invision website ironically has little to offer, this free wireframe tool does. It designed to help you make a quick and easy creation in no time at all. Using smart gestures and an intuitive system, it is easy for anyone to see why this is worth a try. While it might not have some of the more complex functionality of other systems, it does offer the basics. You can count on this system to help you get the job done.
The real benefit of this system is its easy design. It allows you to focus on the appearance of your site while keeping you from thinking about any distractions. You can easily mockup a beautiful build on this interface in no time. This makes it a great starting point when you are on the go.
This is a system made with users in mind. This free wireframe tool is ideal for getting started the same day so that you can get your site off the ground. It is one quick and easy download, and the creators pride themselves on their updates. You can easily submit feedback if you run into any snags, making it more of a community than anything. Wirefy is a perfect tool for getting started.
Wirefy was built with the idea that no two people design alike. This means they put a focus on leaving design efforts up to you. More importantly, they continue to innovate with new design options. They intend to help you get the most out of your experience. Built with designers in mind, they are happy to help you get creating.
Conclusion
Finding a free wireframe tool is crucial for the individual designer. This allows you to create first iterations of your inevitable masterpiece. It is a valued and necessary part of any design step. Fortunately, people recognize a need for this ability and offer a variety of tools to get you started. Whether you are looking to build a complex website or a simple one, these companies have your back.
Though designing may take some work and extensive thought, finding the right tool should be easy. All of these systems have different benefits and drawbacks. Consider what your individual needs are and look for that when you compare these systems. There is something out there to fit every person's needs, to experiment until you find what you like.
What do you use to wireframe your web designs?
Wireframe Tools FAQ
What are the wireframe tools?
They are tools that allow you to make your designs interactive. For example, if you have a design of 5 web pages, a wireframe tool allows you to import those pages and create clickthroughs to your other pages, as well as add other interactive functions.
What are the best tools for Wireframing?
The best wireframing tools are listed in the article and they happen to be free.
What is wireframe UX?
It is the "skeleton" or "outline" of a webpage or app that allows you to get idea what it will look like. A wireframe often uses basic shapes and random text as placeholders for content.