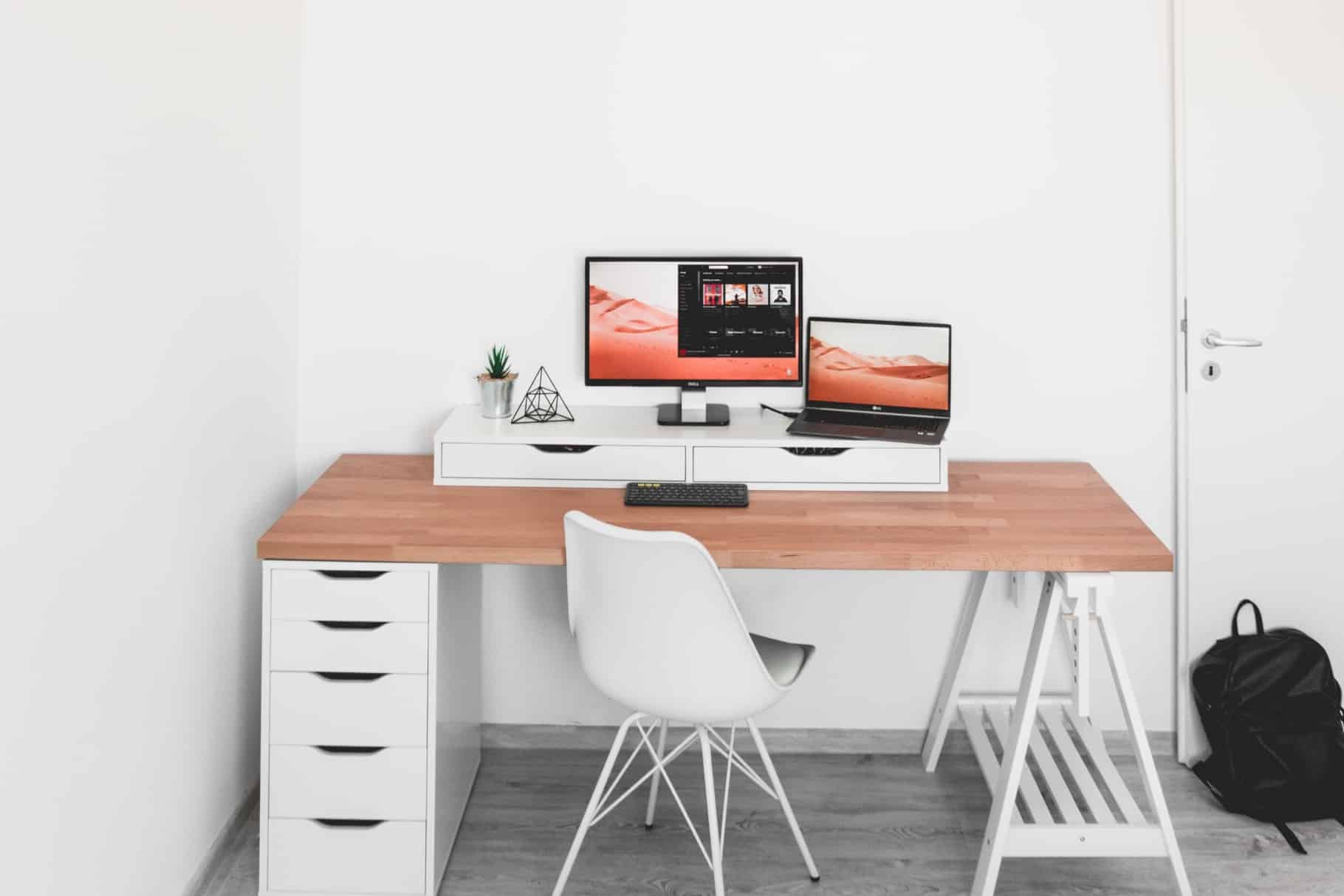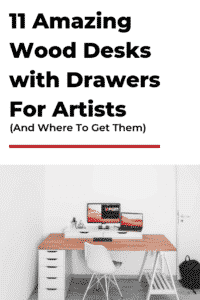 For any artist hoping to make it in the world, you need a place to work. While some artists certainly do their best work on the road, having a home space is crucial. You might spend time working in your lap, but having a true workspace can help with motivation.
This can give you more control when you go to work. An artist's space is how you prepare to go pro. Wood desks with drawers are just what the everyday artist needs.
Choosing the correct desk can bring your workspace to the next level. It is just nice to know that all of your supplies are in one place. You will want to consider your needs for this desk. This includes considering how much storage space you might need.
You will also want to think about your budget. You will also need to consider how much tabletop space you require for work. Knowing these factors will help you to find the desk of your dreams.
If you're interested in other content related to your studio, check out our other gadget-related content:
This gorgeous desk is a perfect choice for an artist. Complete with four desk drawers and multiple levels, you can get the most out of your space. Though you might not be able to afford a studio, you can enjoy a work area for your art.
This will allow you to work with everything that you need close by. It offers space for computers, art supplies, and more depending on your needs.
This desk comes in both black and brown, and frankly, we love both. This piece offers a beautiful design that will dress up any room. Since it provides drawers and shelves, you can keep your workspace nice and clean.
Whether you are looking to draw or to draw and work your remote job, this desk has you covered. At a low price of $154.99 on Amazon, this steal of a deal wants to go home with you.
For a great wood desk with drawers, you cannot go wrong with this choice. This beautiful wooden task is created specifically for artists. It offers an angled table that allows you to work easily for hours on end.
For a simple artist, this desk offers one wide drawer to hold all of your supplies. For a truly comfortable drawing experience, this is a great deal. To get quick delivery, you can even buy this product on Amazon today.
This desk is available in a few different options, but the wood top table is the best for artists. It allows you to change the angle of the table as you work.
This can make it easier for some of your more specific techniques. For $199.98, this drawing table is cheaper than a lot of competitors. It offers a wide space to create, and provides you with just enough storage to get the job done.
If you are looking for a fancier art space, this desk is a great addition to your office. Not only does it provide storage and plenty of desk space, it is simply beautiful. This desk is available in a wide collection of colors, each more delightful than the last.
With three drawers and multiple shelving options, it makes for a perfect workspace. This sturdy desk will never shake while your draw.
You can enjoy this desk, which also comes with an assembly option, for the low price of $145.24. It is available on Amazon and touts its quick shipping. You can enjoy using this desk whether you are drawing or filing taxes.
It truly provides the best of both worlds. Better yet, it is sure to make your friends jealous. This product looks much more expensive than it is, making it an obvious win. This is one of the most beautiful wood desks with drawers.
The final great Amazon deal is this stunning desk. It offers a collection of drawers and shelves to help you organize everything that you might need. Like other more complex wooden desks, you can pay extra for expert assembly.
However, it seems likely that the average person can handle it themselves. With two drawers and a nice desk space, this is perfect for your drawing needs.
This unit comes in a beautiful finish, and the design is simply stunning. For wood desks with drawers, this one is incredibly nice to look at.
It is something you would expect from a young lord, which is part of the charm. You can enjoy the beautiful look and great functionality in one. For a simple $174.99, you can have this delivered. As a bonus, they offer monthly payments for those who might need it.
IKEA is known for their modern furniture designs and amazing prices. This is a perfect example of both. This model of the Micke line is great for a modern-day artist.
You can enjoy the comfort of space with a surplus of storage. The desk comes complete with multiple drawers, a cabinet, and several shelves that are just waiting to hold things. This is ideal for keeping your art supplies sorted and neat.
The desk itself is available in both brown and white, and both look stunning. The sharp edges on this give it a modern feel. When you look at it, the organization seems possible and likely.
You can enjoy sprawling out with all of your favorite pencil while you work. This beautiful desk is available for a remarkable $139.99. You won't want to miss this opportunity.
For the artist on a budget who doesn't need much space, IKEA has this alternate to the previous option. This simple desk provides an open workspace with a single drawer.
This means that you can pack up your artist essentials safely. It also means that you can fit this desk anywhere, even your studio apartment. The design and style matches the last one, but brings it to a smaller scale for your convenience.
This small artist desk comes in at a shocking $49.99. It is certainly one of the most affordable desks on the market, especially considering how nice it is.
You can enjoy a stylish minimalist desk that is ready to help you work. This can fit just about anywhere, and is waiting to help you get to work as soon as possible.
For an artist looking for plenty of space to work, the Linnmon / Alex model is perfect. This desk is ideal when looking for wood desks with drawers because of its design. It offers a huge top area that is great for sprawling out with all of your supplies.
In addition to a great amount of workspace, it offers five drawers to hold your belongings. This makes it an obvious win for the artist who hordes their supplies. You will find that this suits your need.
Available at IKEA for a simple $126.99, you can get this desk home and build in no time. It is available in multiple singular and double color schemes.
This makes it ideal for matching any space. For an artist looking for an open layout to work, this desk is a great place to start. You can enjoy a beautiful design and a completely easy setup in one item!
For the artist who is not afraid to pull out all of the stops, the Hemnes Desk has it all. This wood desk drawers comes with a wide collection of desk tools.
You can enjoy four drawers, a cabinet, and several shelves. One shelf setup is designed to hold and protect paper. This can be ideal for storing new paper or keeping your drawings safe when you are done.
At a surprisingly reasonable $449 at IKEA, you can enjoy this complete desk setup. It has every bell and whistle that you would expect and even offers a huge workspace.
You can enjoy a full studio experience with the purchase of one desk. This desk will be able to comfortably hold all of your supplies, giving you access to easy organization. If it is in your budget, it is well worth the investment. It gives you the comfort of a larger desk at a medium desk price.
If you are looking for more traditional desk experience, the Summer Breeze desk has you covered. This desk, designed like something from another era, is a great way to make your room or office pop.
This desk splits evenly between space for you and storage. It provides you with four drawers, one shelf, and a ton of desk space. This means that you can keep your supplies organized without having to compromise your desktop.
For a reasonable $179.99 at American Furniture Warehouse, this desk even offers free shipping. While it is only available online, you can rest assured that it will suit all of your needs.
With this classy design and great amount of storage space, you can't go wrong with this desk. Since it is partially designed like a dress, you can count on its stability while you work. This light and beautiful desk will help you prepare for your career artist's dreams.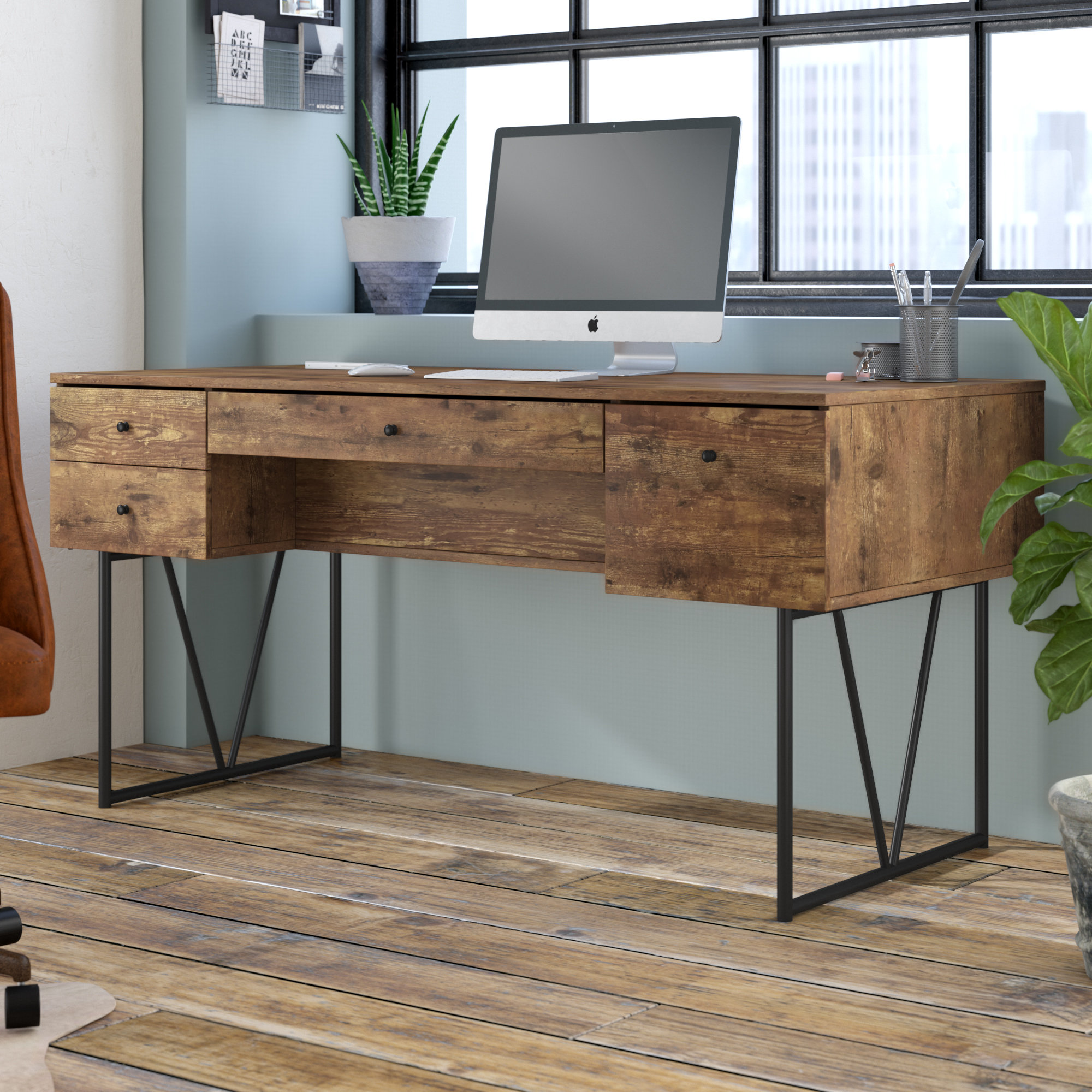 For fans of Wayfair, there are always great deals on beautiful products. Fortunately, they always have sales on wood desks with drawers. This desk is one of those amazing products.
Originally $319.99, it is on sale for $269 online. This brilliant wooden desk is modern, sleek, and beautiful. You will be inspired to create better art by just looking at it. With its amazing storage and wide workspace, it's a must-have.
This desk offers four drawers in varying sizes, providing you with plenty of storage space. It also has a huge top which means you will have room for your computer and drawing tools.
With its modern rugged finish, it looks like something straight off of Instagram. You will feel like the real deal when you sit down to work at this one. The open design allows for maximum concentration. As a bonus, it will make everyone that you know incredibly jealous of how nice it looks.
If you need a lot of space to work, look no further than this amazing desk available on Wayfair. It offers a ridiculous amount of space at a mind-blowing $270. The desk itself comes in multiple beautiful color options to match your design preferences.
With this purchase, you get the benefit of two desks for the price of one. It even offers two drawers, shelves, and a cupboard to hold all of your supplies.
If your desk is often split between working and art, why not get a desk that can manage both? This beautiful design is not only guaranteed to make any room look amazing, but it gets the job done.
You will never run out of drawing space, and there will always be enough storage for your art supplies. At this insanely low price, it almost feels like a waste not to buy it. Why not have your space and eat it too?
Conclusion
When you are looking for wood desks with drawers for your art need, you must consider how you work. A good wood desk with drawers can match the needs of most any artist. If you need wide-open spaces or a ton of storage space, look for these things as you shop.
Since a desk is without question an investment, you want to do your research. Fortunately, with online retailers, it has never been easier to find your dream desk. All you need to do is start looking and see what desk might be right for you.
What type of desk do you use?
Desk with Drawers FAQ
Where can I get a good desk?
You can get a good desk at Amazon or if you want to go to see the desk before you buy it, then go to IKEA. Amazon and IKEA both have a great collection of inexpensive desks.
How much does a desk cost?
There are many amazing desks you can get for $100 to $200. That being said, in this article there's a great desk for $50 and there's a few that are $300 to $500.
How big is a small desk?
A small desk will typically be around 24″ to 36″ wide and around 29″ tall. They can be around 17″ to 24″ in depth.
How high should my desk be?
The standard desk height should be around 29″ high.