In the current era, digital products are one of the easiest ways to generate extra money, but you may wonder can you earn money from digital art?
There is a common belief that making money as an artist is not possible. However, today as more and more people are making their way online, you can turn your talent into an opportunity and sell digital art.
Wondering how this is possible? After all, 80% of artists do no make money from their digital art.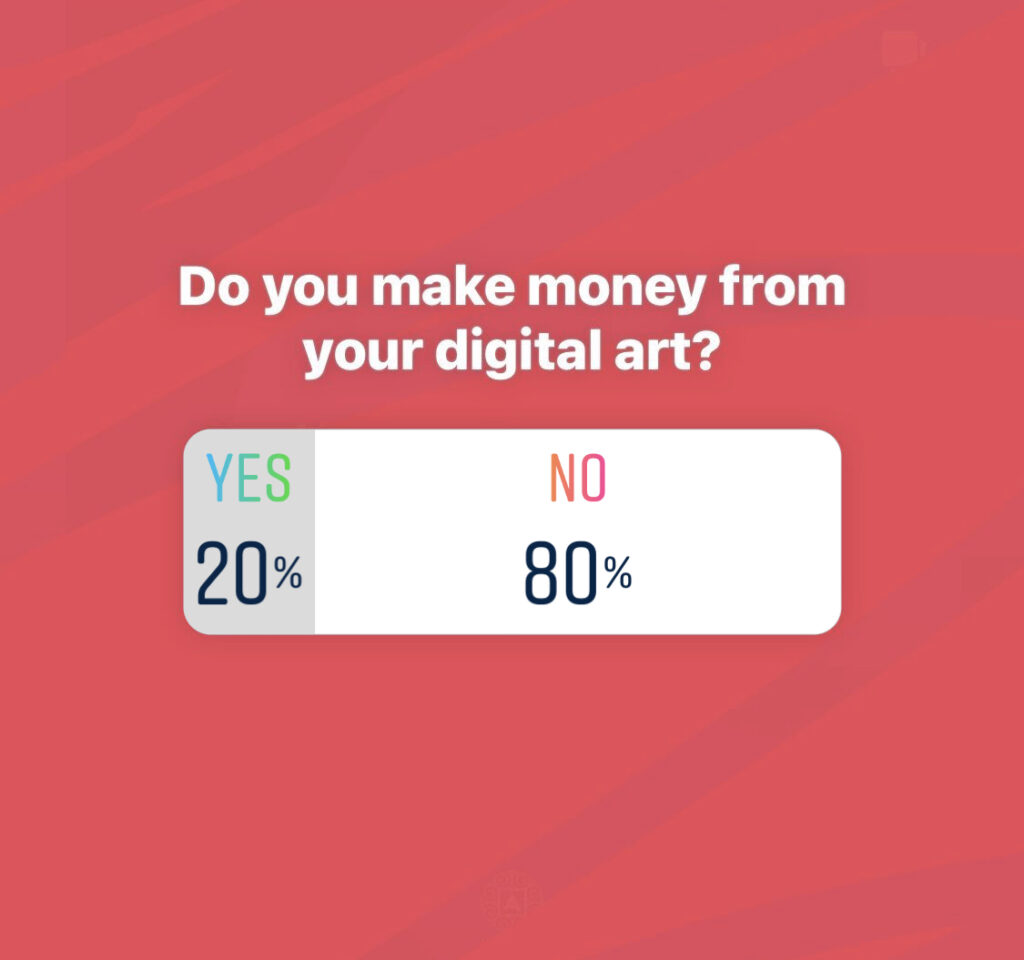 Stick with me and read on. In this blog, you will understand how you can capitalize on digital art and make money.
Other related topics to help you with digital art: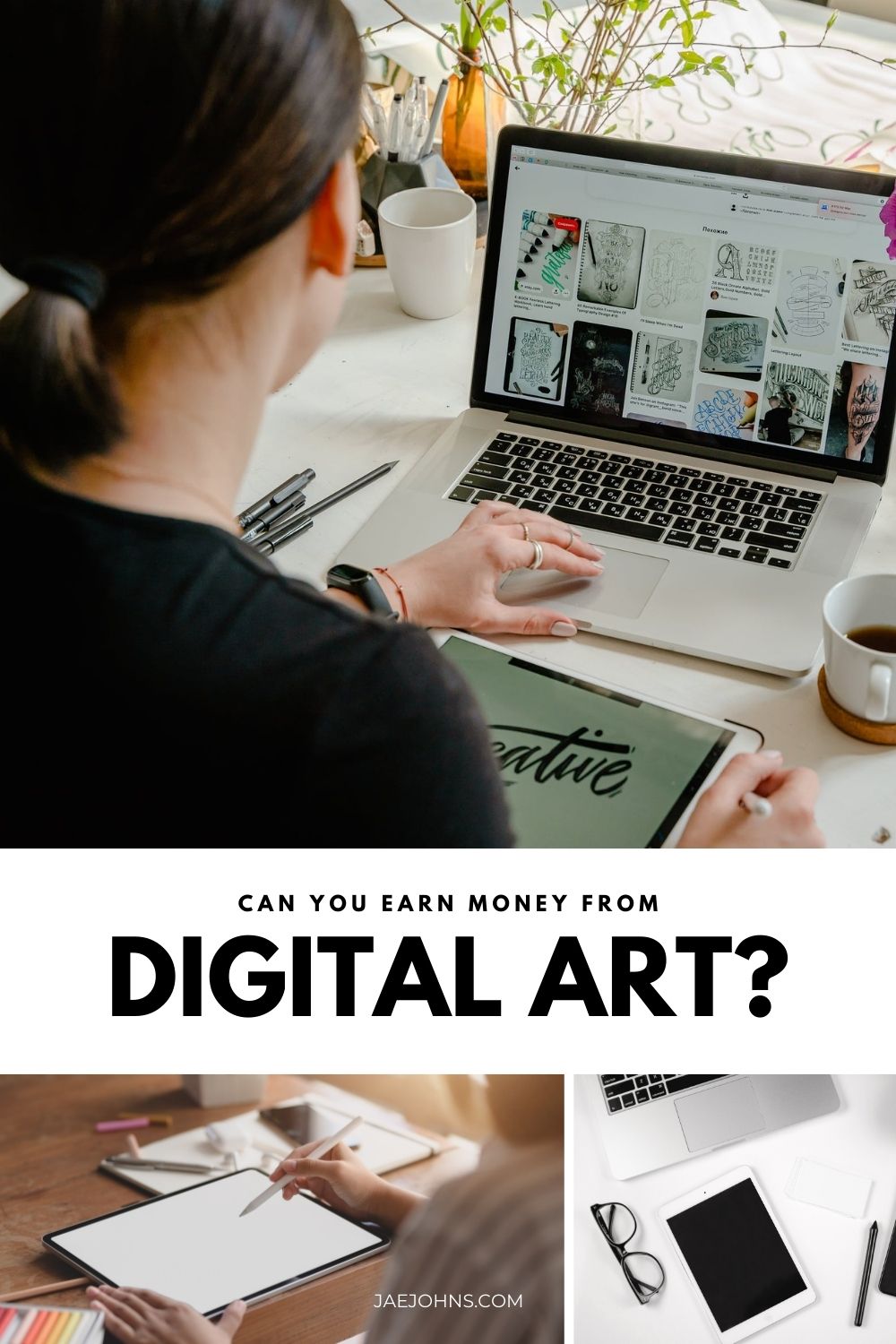 How do digital drawings make money?
Be it illustrations for books and games or t-shirts for an emerging brand, digital drawings have innumerable days in this technology-driven world.
You can make art books, create custom portraits for customers, or even create logos for a website.
Digital arts are prominent across different industries. For instance, in the education sector, a lot of marketers need digital art in order to make their ebooks creative and innovative for the students.
On the other hand, many websites require the support of digital artists to create interactive products for them to attract their visitors.
In other words, there is an extensive market for digital artists across the world.
All you need is perhaps a digital art tablet and a knack for creativity.
How to monetize digital art?
There are innumerable ways through which you may monetize digital art. Below, I have outlined some of them:
| | |
| --- | --- |
| Commissions | Freelancing |
| Digital Merchandise | Physical Merchandise |
Commissions
One of the best ways to make money through digital art is to take commissions.
You can create custom orders for clients like promotional graphics, logos, portraits, and character designs.
To do so, it is important to showcase your work online and be in constant communication with your clients in a professional manner.
Freelancing
The freelancing market has boomed in recent years. You can sell portraits of different people, create merch, and ever showcase your art in different galleries.
There are numerous freelancing platforms where you bid on orders, communicate with potential customers, and sell your products.
Digital Merchandise
This can range from digital art tutorials to computer wallpapers and company logos.
You can even create your own site or host a shop on platforms like Shopify and Etsy.
These platforms and products can also serve as your online portfolios.
Physical Merchandise
Companies and independent sellers require physical merchandise from time to time.
For instance, YouTubers collaborate with different digital artists in order to create their custom merches.
You can then sell and ship it to earn more money. There are also different websites that take care of the manufacturing, handling, and shipping of different products.
How do you price digital art?
One of the ways to price digital art is by estimating the number of hours it will require to create the artwork, together with the price of the materials to complete it.
In this way, you can charge your customers on an hourly basis. An easy way to do this is to remember the following equation:
Time + Cost of materials = Commission price
For the cost of the material itself, you will need to know the total cost of the materials and the expected number of commissions that will be delivered through these materials.
Here's an example calculation:
$800 (cost of material) / 400 (number of commissions produced) = $2
Then, you can estimate the time required to calculate the commission, together with the hourly rate.
For instance, you are charging $7 per hour and require 10 hours to produce the artwork. Then, the cost will be:
$7 X 10 = $70
The total cost will be $70 + $2 = $72
| | | | |
| --- | --- | --- | --- |
| Hourly Rate | Hours Needed | Total Cost | Total & Commission |
| $7 | 10 | $70 | $72 |
You can further include any delivery or convenience charges as well.
Another way to price our artwork is through fixed pricing. This can be done by determining the market trends.
You can also charge the artwork by taking your industry experience, cost of the materials, and the difficulty of creating the artwork.
By fixing the prices, you can also specify the prices of your artwork in your online store.
How much money can you make as a digital artist?
Digital artists can make anywhere from $100 to $80,000 or even more! It all comes down to how much the individual is willing to invest in the work and what the customers want.
There is also no one right method of making money as a digital artist. Some are able to capitalize through freelancing platforms.
Others create their own shops on Etsy. Many digital artists also create their portfolios on Instagram.
The choices are numerous, and so are the paychecks you can get by working in this stream.
How to make money with digital art as a teenager?
Today, teenagers are also able to sell their digital art and make a lot of money. All you have to do is identify the prefered niche, work on your skills, and find the platform that works with you.
Many teenagers now create videos on platforms like TikTok, showcasing their talent. Others post tutorials on YouTube or Facebook.
How to sell digital art?
To sell your digital art in a profitable manner, you should first decide what you want to do with your skills and where do you want to sell it.
If you want to sell creative merch on e-commerce platforms, then creating your very own Etsy shop will be a good idea.
If you want to create tutorial videos, then both TikTok and YouTube have space for you.
How to sell digital art on Instagram?
To make sure you are attracting customers through Instagram and making a considerable profit, you need to post every day, find what your customers like, and respond to any queries they might have.
In other words, having a portfolio on Instagram is not enough. Instead, you should also do your best to offer proficient customer service and interact with your potential customer base.
In this way, you can sell your unique propositions in the market quite easily.