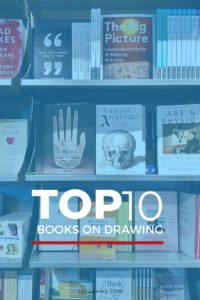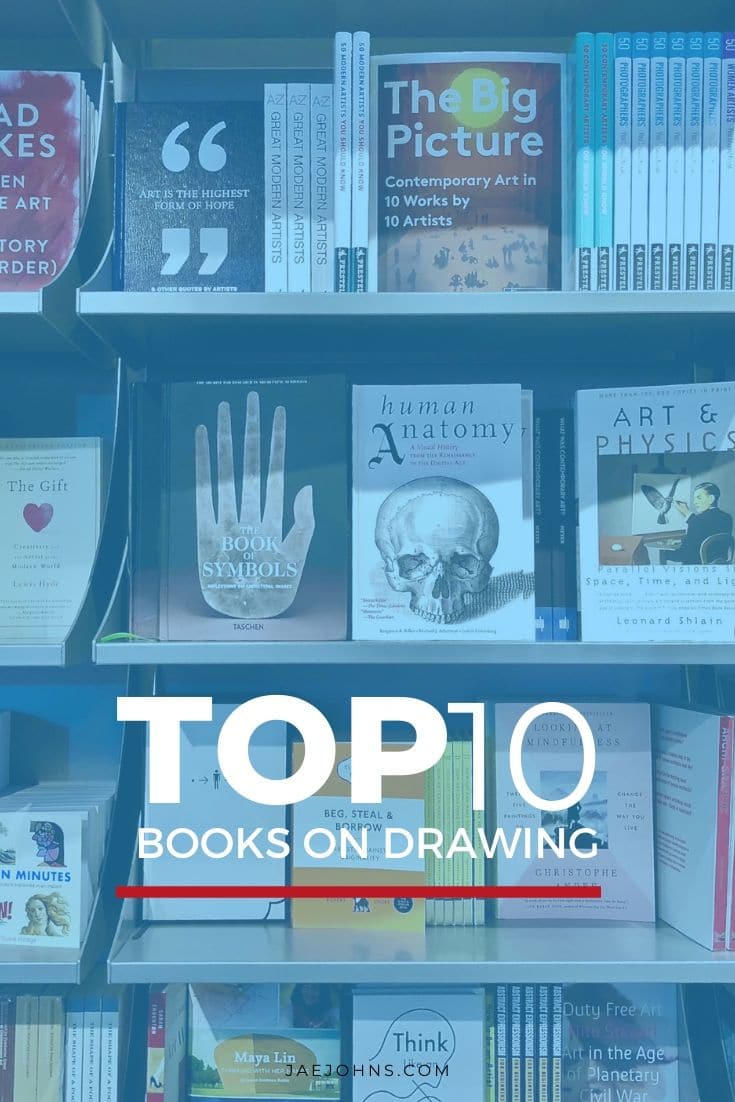 When it comes to getting educated on a process, it can be helpful to spend time studying. Free drawing books are great for helping you to expand on your knowledge base as an artist.
These helpful guides can provide amazing insight into the process that you love.
When you learn from these pages, you will be amazed by how much they can help you to improve.
It is easy to see why so many people are keen to give drawing books a try.
These free drawing books give you a chance to learn from the most talented people around and help you to get better every time you pick up the pencil.
—This is one eBook that you will not want to miss your opportunity to snag.
Fortunately, it is going to be available for free for the foreseeable future.
When you think of books on drawing, this is one that might feel a little bit outdated.
However, you simply cannot argue with the classics and what they have to bring.
The Practice and Science of Drawing is an old book with a variety of helpful art lessons.
It might not be as thrilling or vibrant as some of the modern ones, but you simply cannot substitute the amount of knowledge provided.
The link for this book allows you to choose any method to download it.
You can easily pull it up on your computer or download it on your favorite tablet.
This make sit easy for you to learn on the go while you are in transit or if you need a spare moment.
The lessons here are absolutely valuable and will help you to improve your craft over time.
Don't be put off by the lack of modern energy. This book is solid gold when it comes to providing great information.
—When you think of free drawing books, this is the one you might expect to see in an old-timey movie.
What is fascinating about this is that the book still holds a wealth of content to this day.
Though we might have many different approaches to animated cartoons, the lessons here hold valid.
It is filled with helpful information regarding how to approach your art.
Though the book might focus on animations, the fact is that it provides good information on drawing in general.
You will love learning from this original master as they explore their craft.
This book was handed over by Cornell University.
While you might be able to find it in other places, the fact remains that this is one easy to use reader.
You can simply scroll through the content in a variety of ways to experience this flashback into history.
It is fun and exciting to see the classic language amidst older drawings.
As far as classics go, this one is something every artist should read.
—E.G. Lutz is known for making helpful drawing books, and this is one that you will adore.
As its charming name implies, the book is intended to teach drawing as a simple process.
This makes it easy for young artists and new artists alike to build a new skill.
With a variety of helpful information and drawings, it is easy to see the value in these pages.
E.G. Lutz might have created these books a while back, but there is no denying the fact that they are truly great.
Every artist should be exposed to this kind of practical and helpful knowledge.
There are plenty of books that claim to make drawing easy, but this one is more classical in nature.
It relies on some of the older versions of drawing, but the value can be applied across the board.
You will find that this book does an excellent job of helping you to see your craft for what it is.
You can then use this knowledge to expand your abilities, whether you use a different style or not.
—This free drawing book is fascinating because it brings together an older and modern look at the same time.
Something about the design speaks to the classics, but the title and cover bring it into the future.
As far as drawing books go, this is one that every artist needs if they want to draw people.
Figure drawing is something that is widely recognized as being a crucial skill.
It is commonly highlighted in film, with many young artists facing nude models.
Fortunately, you can substitute this book for a class and avoid that awkward moment where someone drops a sheet.
You will love just how much information is available within these pages.
Fortunately, the book has been conveniently added as a simple approach to this classic art.
You can enjoy expanding on all of the ways to draw the human body, complete with process and illustrations.
It makes it easy for you to learn about all of the fun ways that you can recreate the human body.
It provides valuable information on a core component of any kind of drawing with characters in dynamic poses.
—Sometimes you need books on drawing that are more in line with classical practice.
This book does an amazing job of helping you to understand the human body in all of its components.
It offers an easy breakdown of valuable information regarding how to approach the human body.
What makes this book so helpful is that it focuses on specific body parts.
If one problem area is giving you trouble, you can refer to a specific section in order to see it through.
If there is one thing this book does right, it is focused on a more detailed approach to the human body.
Within these pages, you will find a detailed breakdown of the human body parts.
It makes it easy for you to get more of an understanding of the body.
Rather than focusing on simply drawing something like a body, you can understand the actual anatomy of it.
—When you think of books on drawing, this is probably the exact kind of book that you think of.
The Art of Sketching is equipped with valuable information on how to refine your sketching process.
Since most artists rely on sketching at some point in their process, this can help you strengthen your skills.
Learning how to sketch effectively is an excellent way to make greater projects as you go.
It helps you to build a more solid foundation in no time at all.
Within this eBook, you will find many valuable insights into the sketching process. It will guide you through how to best approach your sketches.
The book offers a wide variety of helpful tips and tricks, and provides you with an excellent foundation for drawing.
You will find that this can be applied across a wide variety of potential options, including various art styles.
—Freehand drawing is a craft that isn't commonly addressed in too many drawing books.
However, this approach is something that artists have used for years.
Within these pages, you can find a collection of information regarding what you can and can't do while freehand drawing.
It offers helpful insight and many practice options that are perfect for getting the most out of your drawing process.
You can easily enjoy learning all about how to draw with better technique.
Freehand drawing focuses entirely on drawing completely without support. This book offers keen insight regarding how and what you should do to navigate this shift. It brings you a collection of information that is perfect for improving your skills and defining the process.
You might be surprised by the way that these words can help you to be a stronger artist.
The fact is that these pages offer you plenty of information that will help you to strengthen your career over time.
Other featured topics to help you draw:
—If there is one area that books on drawing need to cover, it is lighting and shading.
Lighting and shading are two components of drawing that absolutely must be learned for any artist to be successful.
Without these attributes, drawings appear flat and boring.
Worse, they might seem cheaper or dulled down because you haven't breathed this bit of life into them.
Finding the right way to add these elements to a drawing can help you to expand your process to an amazing degree.
When it comes to drawing, lighting, and shading can easily add depth and tone to your drawing.
You will find that somehow this approach makes your drawings look more real.
This is true, even if you are drawing cartoons or something else.
Within these pages, you will find helpful details about why these processes are important.
They will help you to fundamentally understand how light and shading works together to bring about a brighter future.
—This is one of many drawing books that aims to focus on a more comprehensive idea behind drawing.
You will find that these pages are filled with helpful information regarding what it takes to draw.
In Elements of Drawing, you will learn about drawing and all of its core components.
These pages are filled with information that will teach you how to think like an artist and apply it accordingly.
Every drawing is composed of different techniques and attributes.
Using this book, you can easily learn about the method behind the craft.
Elements of Drawing is the exact kind of basic informational book that every artist should read.
It helps to give you insight into drawing as a craft rather than just an exploratory hobby.
Understanding the basics of good writing craft can easily help you to get the most out of your talents.
You might be impressed with how this improves your process.
—If there is one area that artists struggle with, it is hands.
Understanding this new, George Bridgman set out to help people manage this tiring part of the craft.
The Book of a Hundred Hands is filled with amazingly detailed and helpful knowledge regarding how to draw hands.
It is an excellent source of knowledge to practice with if you are struggling in this area.
Since hands tend to mess up a lot of artists, it is rather nice that someone would throw this together.
When it comes to drawing hands, most people struggle to move them.
This book aims to manage that by allowing people to focus on the many ways that hands can be altered.
It provides keen insight into the ways that hands shift and change depending on how you approach them.
This one is truly a lifesaver.
Conclusion
Free drawing books are invaluable resources when it comes to improving your craft.
Whether you want books on drawing or books on perspective, books are very valuable resources.
If you want to get better, it is always helpful to study the craft so that you can get the most out of it.
This will help you to build and refine your skills so that they can strengthen over time.
Sometimes having the fundamental knowledge behind this process can help you to approach your work more effectively.
There is plenty of value in these pages. Don't miss out on your chance to learn from the greats!
Have you ever read and learned from any drawing books?