If you have ever been wondering "what is surrealism?" you should know that you are not alone. Surrealistic art is a unique kind of modern art that many people find fascinating.
It is a fascinating style of art that depends on mysterious combinations of unexpected elements. When you look at it, you might not know what to feel. Fortunately, I have compiled a list of some amazing surrealistic art pieces to help you learn all about it.
Other featured topics about inspiration: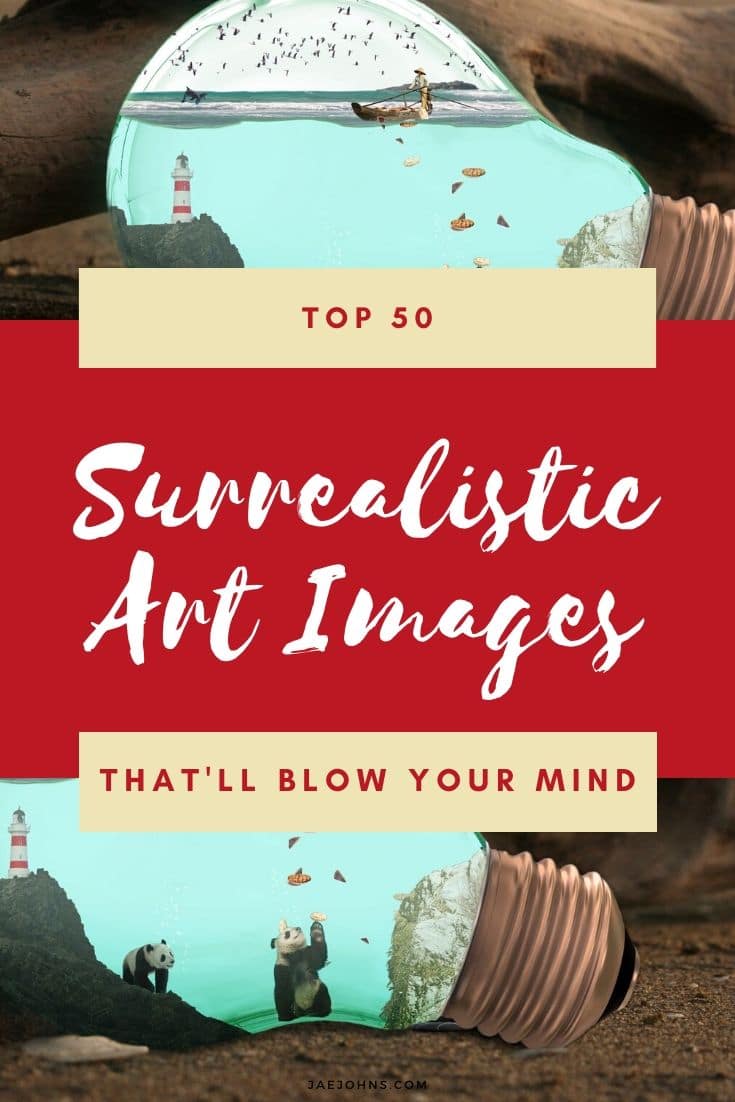 —This beautiful and bizarre work of art brings together obscure elements to make something truly special. Surrealistic art is known for being unique, and Sofia Crespo does it in style.
—The amazing thing about this image is how it balances surrealistic art ideals with beautiful imagery. In another world, this picture could be a perfectly normal portrait of a young girl.

Photo by Oscar Keys
—This is another piece by this talented artist that you will want to stare at for a long while. It is somehow dreamy and strange while still looking nothing short of perfect.
—When you look at this piece of surrealistic art, it is easy to understand the nature of this style. The giant fruit and tiny beings make it easy for your mind to drift away to other worlds.
—Alcohol makes for a great muse, and this artist wants us to know.
—This world looks so real that it is as if you could just step into it and walk around. The view of this image with its unique elements that are somehow strange and familiar at the same time is amazing.
—This powerful image has so much detail that you can look at it for ages. The view of this statuesque being erupting from the ground is captivating.
—This is another powerful piece of surrealistic art that will make you sit and stare. These posed statues with an otherworldly sky and fascinating machinery are simply enthralling to look at.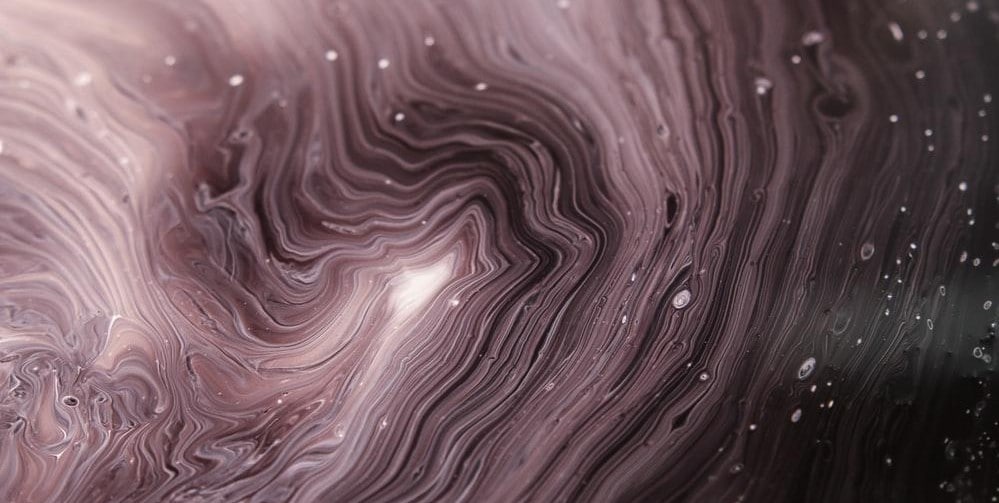 Photo by Adrien Converse
—If you didn't know any better, you might believe this was a photograph from another world. The level of detail that has gone into this exploding figure is beyond interesting to look at.
—Though this image looks simple because of how few elements there are, it speaks levels. Something about this image seems to reference youth and the passage of time.
—If there is one famous example of surrealistic art, this is it. Picasso's painting is known to be shown off in humanities courses at universities all over. This classic and incredibly famous art shows you exactly what is surrealistic art.
—This surrealist sculpture is somehow simple and worth a second look at the same time.
—Fruit seems to play a large role for many surrealistic artists. However, I have to admit that this one works. This fascinating image makes us want to know more.
—This incredibly famous artist did something truly amazing with this work of art. Show demonstrates the obscure nature of reality with an interesting flair. The different elements come together to make something of great intrigue.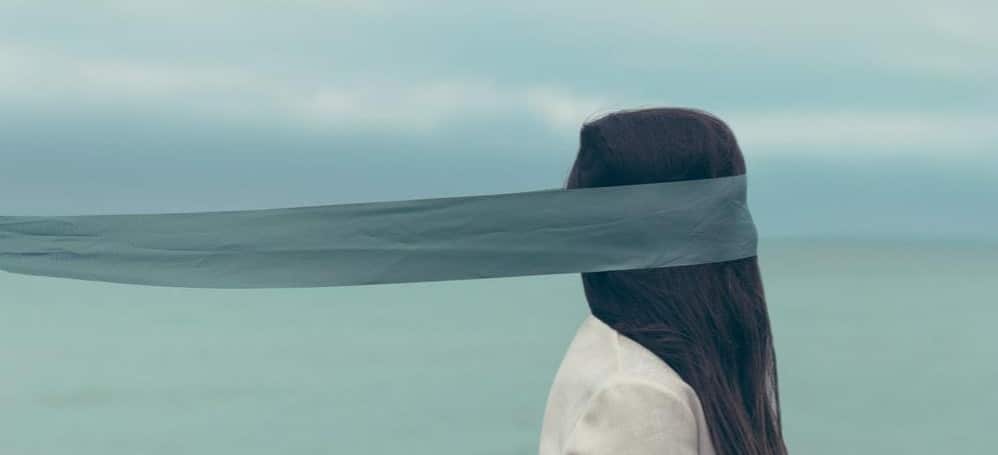 Photo by Oscar Keys
—This is one interesting image that will keep you staring for a solid few minutes!
—Chances are that you would not like to use this telephone, but the image is something to behold. Bringing together these strange elements for a more cohesive image is bold and a little odd.
—If you saw this creeping towards you on the beach, you would probably be worried. However, this combination of elements is nothing if not surrealistic art. What is surrealism? This. This is surrealism.
—In this image, the artist balances the familiar and the otherworldly. The subjects within the art define surrealistic art, but without them, it could've been a normal painting.
—It is easy to see that you would not want to use this iron on your clothes. However, as far as surrealistic art goes, this image nails it. Pun intended.
—This is one piece of surrealistic art that is perfectly on-brand. You won't be surprised to see how seemingly incoherent and somehow perfect this sculpture looks. It is almost as interesting as its captivating title.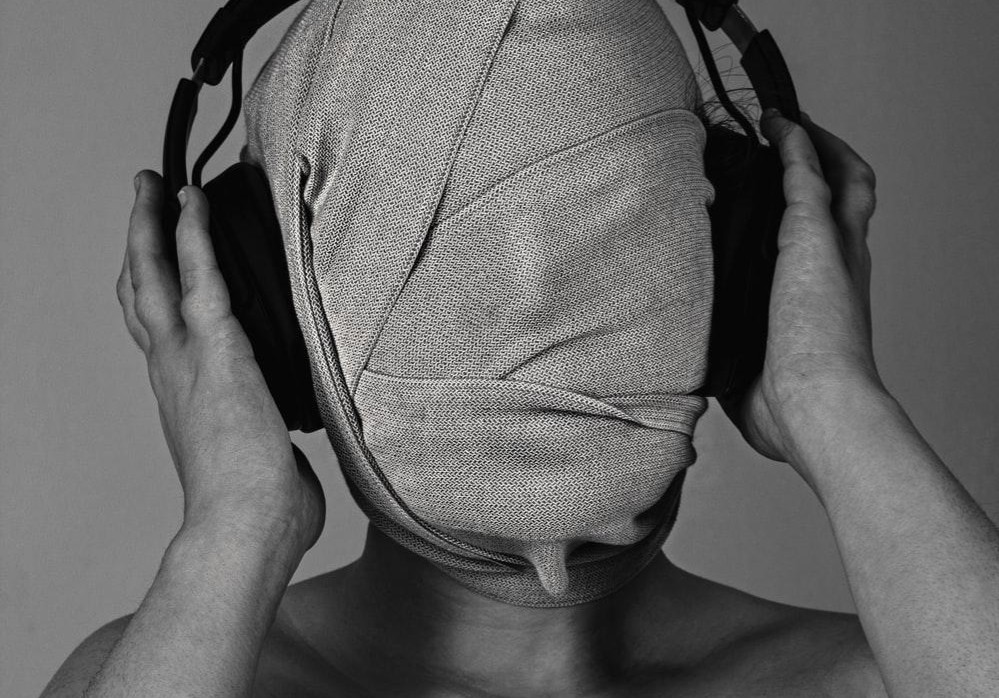 Photo by Bianca Berg
—When you look at this piece of art, you might feel a little uneasy. As far as sculptures go, it is a bit intimidating. Of course, this matches well with the title of the piece as well. It is undoubtedly one that everyone should see.
—Watching the moon drip from the sky like poured wine is somehow terrifying and enthralling. You will love staring at this and wondering what such a reality could be like.
—When we reflect on our lives, we see it as the world. In this breathtaking image, you can see the way that this person's reflections encompass reality. The fantastical imagery makes it easy to see that we all view our lives in thrilling ways.
—This image serves to remind us that we all hold the Earth in our hands. In times of great waste and pollution, it is important to remember that we hold the keys to saving our planet. This simple image is beautiful and captivating.
—This provocative work of art is focused on the female anatomy. It is just peculiar enough to make you want to grimace, but somehow seems to make a great point about how we view women.
—This image might enthrall you or scare you. It brings together interesting facial elements on various parts of a plant for a truly unique image.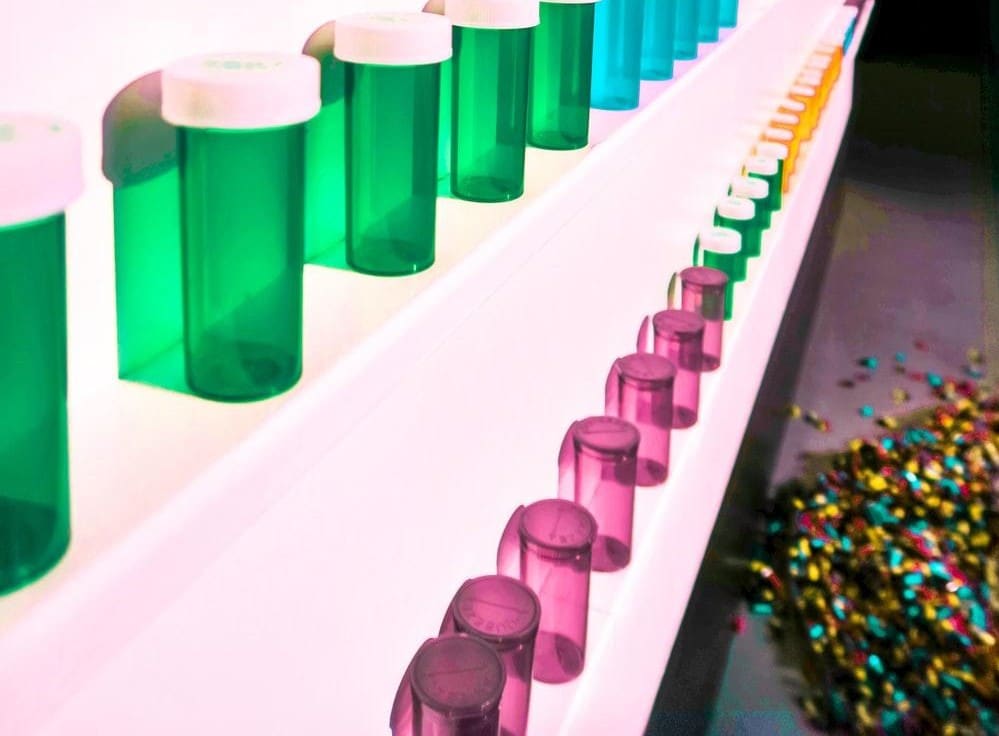 Photo by JOSHUA COLEMAN
—When it comes to surrealistic art, this piece does a great job of showing off the style. You might find this unique piece of art more relatable than some of the others. Imagine you just got some truly shocking news and think about how you might feel.
—If the name of this image doesn't already draw you in, the picture will. You will be amazed to see how this artist brings together these elements for a beautiful final product.
—This artist does a great job of making us all a little uncomfortable and a lot interested. This person, who seems to be composed of watermelon has met a most unfortunate demise. If you were wondering "what is surrealism?" apparently the answer is on Instagram.
—When it comes to surrealistic art, this is one image that you could stare at for ages. The textured effect in the art is beyond interesting.
—This picture certainly doesn't look like a child, but that is part of its intrigue. You will find that this image is mild compared to some other works within surrealism. However, it still matches the style all the same.
—This is one powerful image that you will want to learn more about.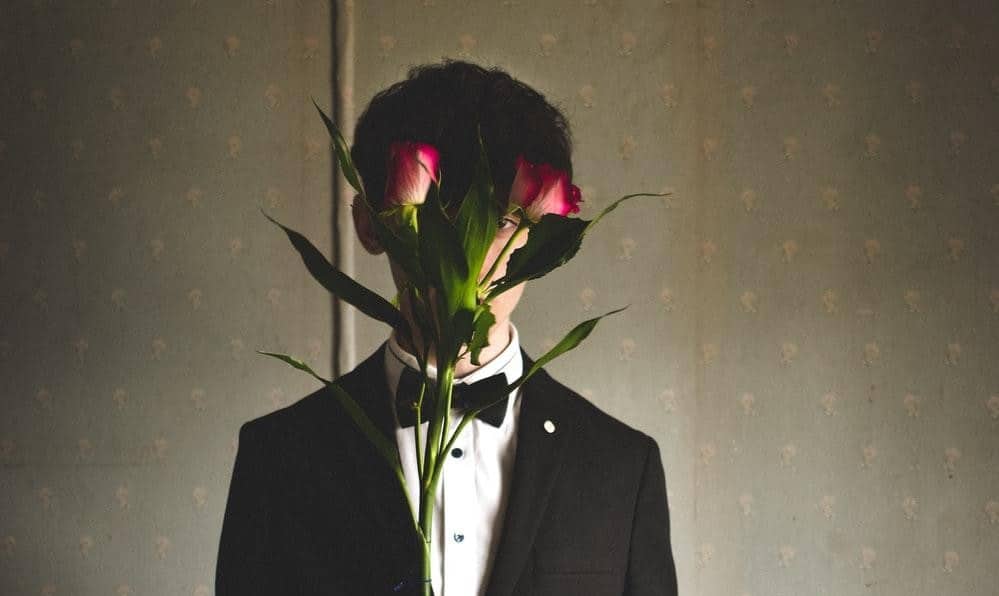 Photo by Quinn Buffing
—There is something about this image that is deeply unsettling, but that is what makes it surrealistic. You will find that this image is wrong in so many ways, which is just what makes it right.
—Most people would find this clock useless for telling time. However, this clock measures something else that the artist wished to preserve. It is so different you will have to look within and decide what it means for you.
—I believe that the person in this image looks exactly how I would if I saw such a tree. There is something
—You will love looking at this unique piece that perfectly shows off surrealism. It is an interesting balance of shapes and obscurity that will leave you wondering what the artist wanted to teach us. I'm also a little thankful that trees don't look like this.
—Sometimes we all need a totally strange castle. Check it out here.
—This fascinating image is certainly something to marvel at. It's a unique collection of elements and muted color scheme make it a perfect answer to the question: what is surrealism?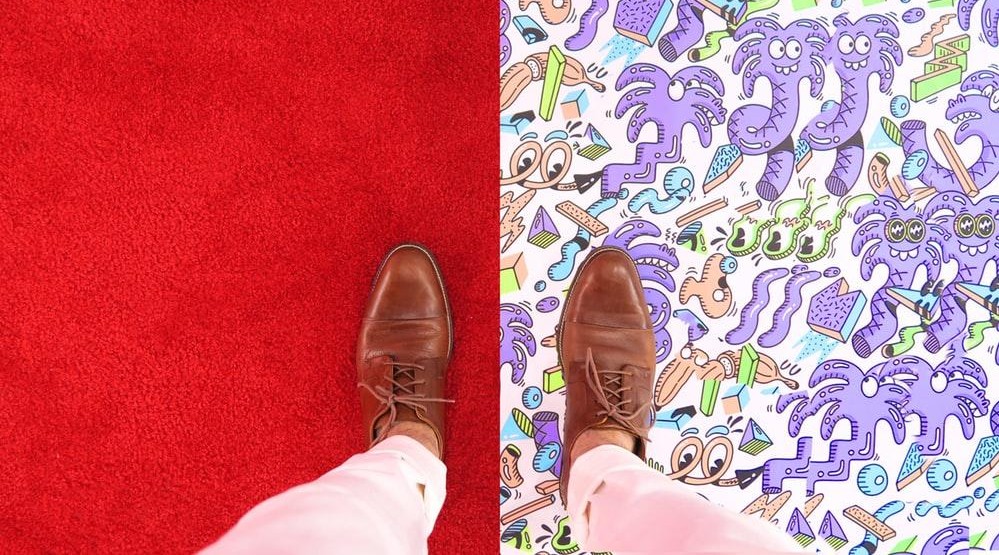 Photo by JOSHUA COLEMAN
—If you like surrealism and ships, look no further than this amazing painting.
—If you want more infamous Picasso surrealism, look no further. This is yet another amazing surrealistic image that makes us look at the world through another lens. As always, Picasso mixes an interesting focus with a fascinating style.
—There are so many different ways to look at this image. It is certainly one that you can spend time looking at for a long while.
—This image is so well designed it feels as if you are in the audience yourself. The general look and feel of this image is not too obscure, but it is certainly unique all the same.
—This is one provocative image that speaks for itself. When it comes to asking yourself "what is surrealism?" you will find that some works answer more than others.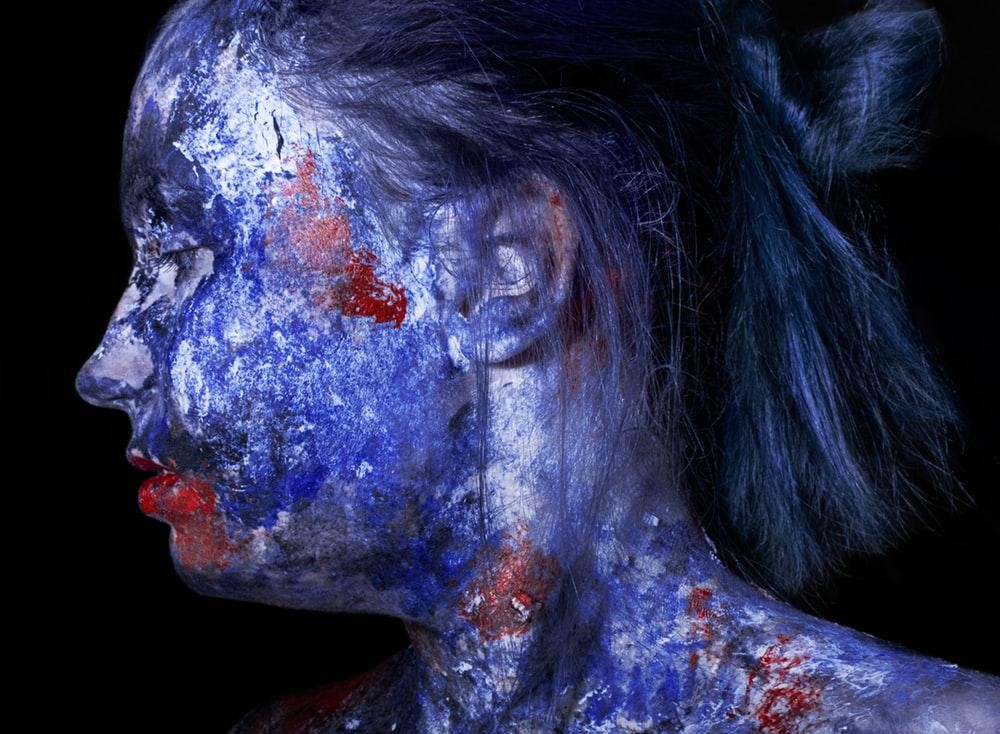 Photo by Bianca Berg
—Sometimes you want some surrealistic art that isn't too over the top. This interesting and bright image is perfect for something more understated.
—You will love this bizarre image of traveling performers that are ready to put on a show.
—This is one image that has many different elements with each one more interesting than the last. You might like the strange flowers or the creature lurking beneath. Either way, it's fun.
—People love to paint the boat and the sea. This artist does an amazing job of painting it in a new light.
—The bible has long since been a source of inspiration for artists everywhere. This image does a great job of showing exactly where Adam and Eve went wrong. What is surrealism? It's like art, but different.
—This is one image that is a visceral experience that you will gape at.
—The differing style in this work of art are surrealistic to a fault.
Conclusion
What is surrealism? Many people find this to be a difficult question to answer. Some people debate whether certain pieces of art truly qualify. The general idea is that surrealistic art is fascinating and strange, mysterious and unique. You never know quite what you are looking at, but you will always be glad that you did.
Do you like surrealism? Do you have any surrealistic artists you like?