When it comes to finding a good illustration artist, the majority now reside on Instagram.
This amazing and fun collection of online digital art is great for finding fun illustrators.
Each of them is unique, brings their style, and has so much to offer each of us.
I am always impressed by these brazen artists and the way that they shed light on the world around us. If you are looking for inspiration, look no further than the internet for absolutely amazing artists.
The future is filled with art and talented artists, so I thought I would share a few of my favorites.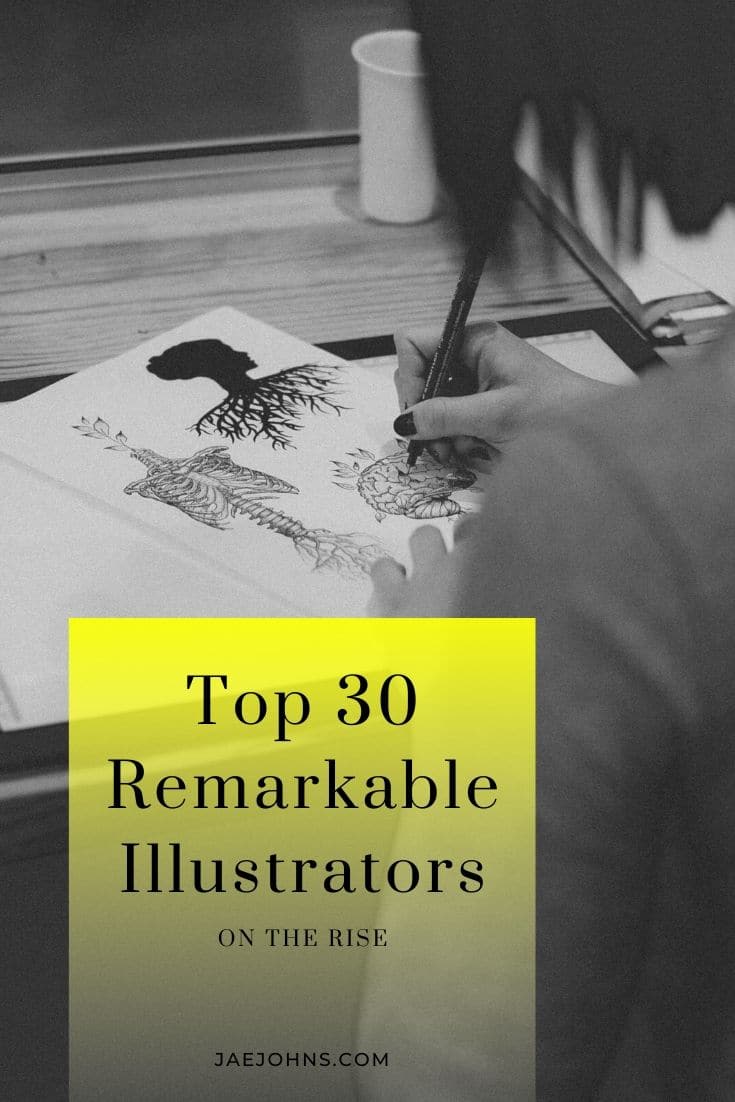 —This amazing young illustrator is known for her signature art style that is incredibly popular on Instagram. She brings amazing works of art to life and is known for successfully recreating a variety of images as well as creating her own. She uses a variety of tools for her amazing digital art creations and I love seeing her every post! Also, she does amazing tutorials on YouTube for aspiring digital artists.
—This unbelievably talented artist uniquely paints the world. You will love all of her work and color choices. She represents life in a simple and appealing light that I love.
—Essy is another amazing Instagram artist with a growing following. Her art style is incredibly playful, but she brings everyday existence to life before your eyes with her comics. Her incredibly relatable posts make it easy to see why people love her and her fun artwork. She tells the tale of human existence in a fun and friendly way.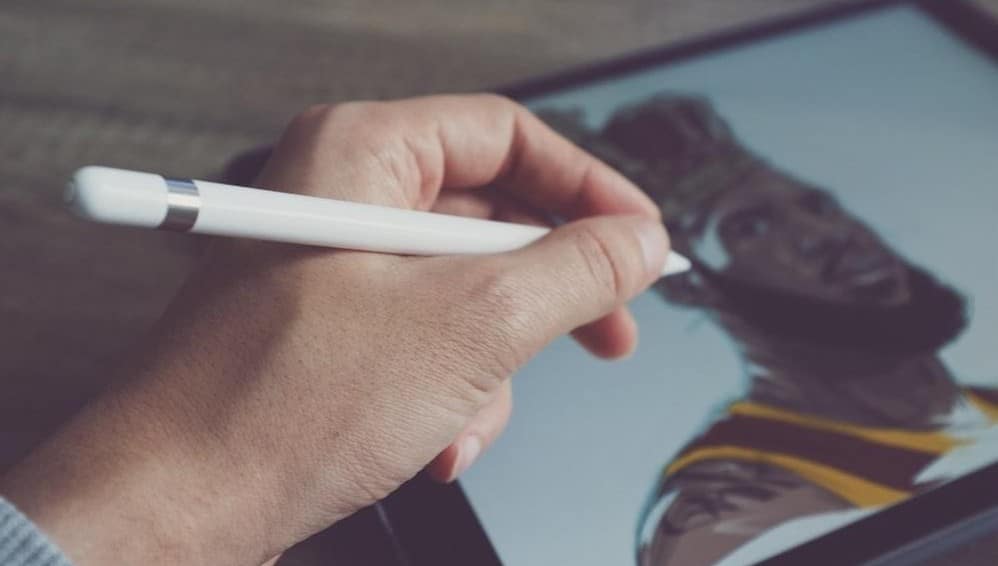 Photo by Howard Bouchevereau
—Though Noor has worked for Disney and Marvel on various projects, she now runs a successful Instagram account. This talented illustration artist does an amazing job of bringing her mind to life. She bravely discusses some pretty difficult topics and presents autobiographical work that always blows my mind. I love to see her every post and I'm always a little interested in what insightful tale she will tell next.
—This guy lands among the interesting when it comes to modern illustrators. He knows exactly how to leverage his unique art style for fun effects. His world consists of monsters and mayhem, but it is a ridiculous amount of fun that we can all learn a lot from.
—When it comes to creating fun stylistic art, Jack Dylan excels. His art style is modern, fun, and engaging in a way that few others are. You will love the way his style comes together to make fun images.
—This is another talented Instagram-based artist who is known for her incredibly honest work. As far as illustration artists go, she does an excellent job of conveying human thoughts and emotions visually. She presents herself and others in an honest light that speaks to the human core. I love the way she embraces emotion rather than shying away from it. It is even more powerful when she talks about her struggles and things that she has avoided.
—This popular artist boasts over 80,000 followers and has earned her place among notable Instagram illustrators. You won't believe just how easy it is to spend time scrolling through her page. Her incredibly modern style makes it fun to see her every image!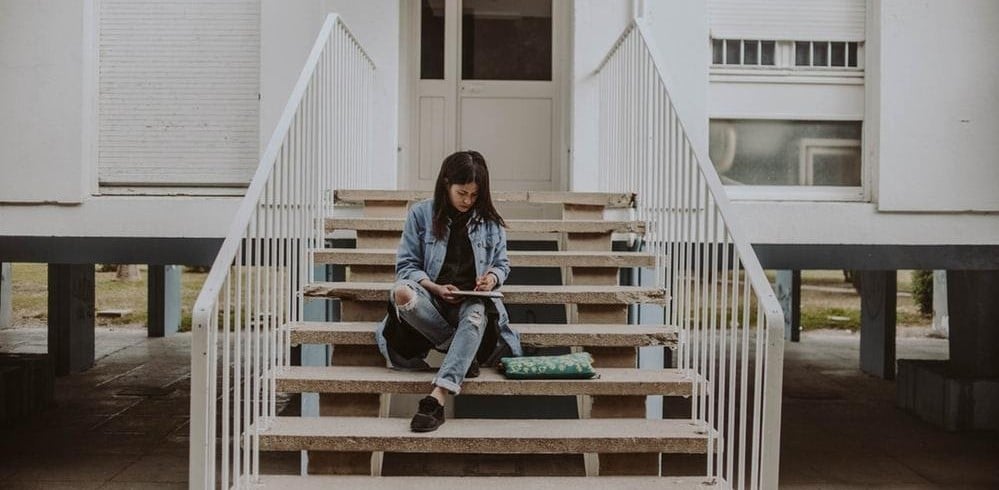 Photo by Breakreate
—This talented illustration artist is known for her daring and hilarious comics discussing the Muslim-American lifestyle. She sheds light on all kinds of hilarious tropes and topics of discussion in a wildly entertaining way. I just can't get enough of her inflatable therapist chair. Her work is always good for a fun laugh as well as insight into the Muslim-American experience.
—This artist runs two different sites, one for her much loved BevsComics and another for her broader illustrations. She has a wildly entertaining sense of humor and also draws some pretty amazing renditions. Her work never fails to impress or warrant a laugh. She is not only talented, but beyond amusing. I love the way she represents herself and other fun characters to talk to us about daily struggles.
—Some artists are known for the abstract nature of their work. Daniel Zender is undoubtedly one of them. He brings together a unique style with interesting images for an engaging work of art. Don't miss out on the chance to see what oddity he creates next!
—Sometimes you just want an illustrator that will let you have a good time. With Cinimomo comics, you can enjoy everyday life through a hilariously honest lens. She is somehow all of us at the same time. Her work shows the funniest feelings we all share. It is always nice to scroll through her work on a bad day and remember that none of us are alone.
—This artist brings to mind one word: haunting. Ben's art style does an amazing job of showing off interesting worlds that are the same and somehow different. I adore the darkened and mysterious nature that this artist brings. It is easy to see why he has amassed such a following. Even with minimal color usage, his art stands out.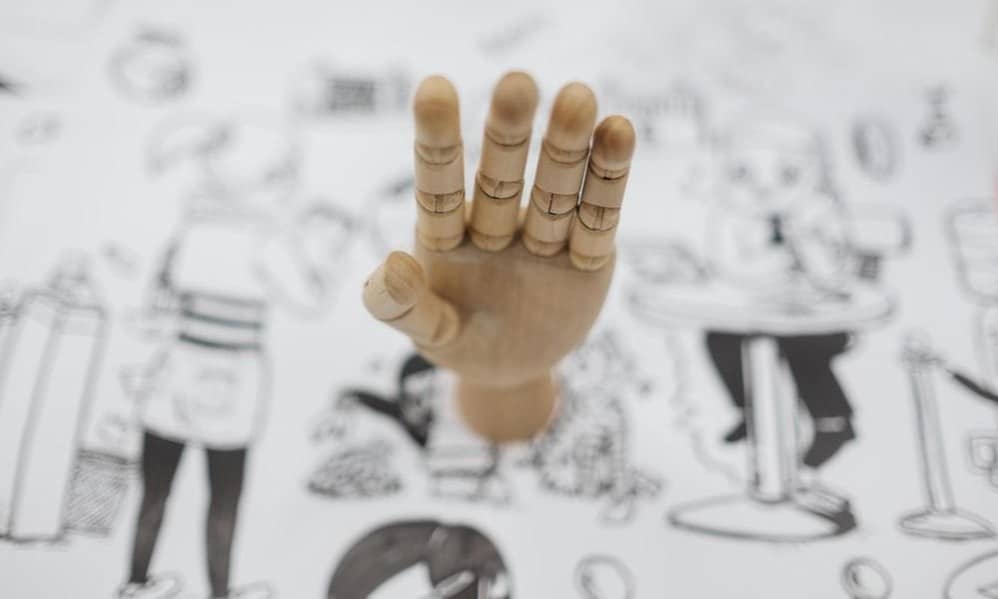 Photo by bady qb
—Some illustration artists gain a following for their downright adorable art style, and Brisa is one of them. Her comics and illustrations do an amazing job of showing a simple and endearing human life. They are relatable for individuals, couples, and pet lovers everywhere.
—This artist is just getting started, but I think he is about to take off. His unique style is a ton of fun, and incredibly modern. When it comes to interesting perspectives and illustrations that make you take a second look, this artist does a great job.
—When an artist has a distinct style, it is easy to fall in love with their work. Carlotta has a very human and engaging feel to her art that makes it easy to fall right in. She focuses on a variety of different illustration topics, but that is easily part of the fun. As far as illustrators go, she does a great job of showing the world uniquely.
—Now and then an illustration artist will come along that has a unique style. Denise takes the cake with her alluring images that often rely on pinks, purples, and blues for a foundation. Her recreations of life are something to behold.
—This artist does an amazing job of creating a unique perspective with his work. He is known for an art style that distinctly reminds me of graphic novels. His work is engaging and continuously shows reality in a completely new light. You might just find yourself captivated by the work that he does.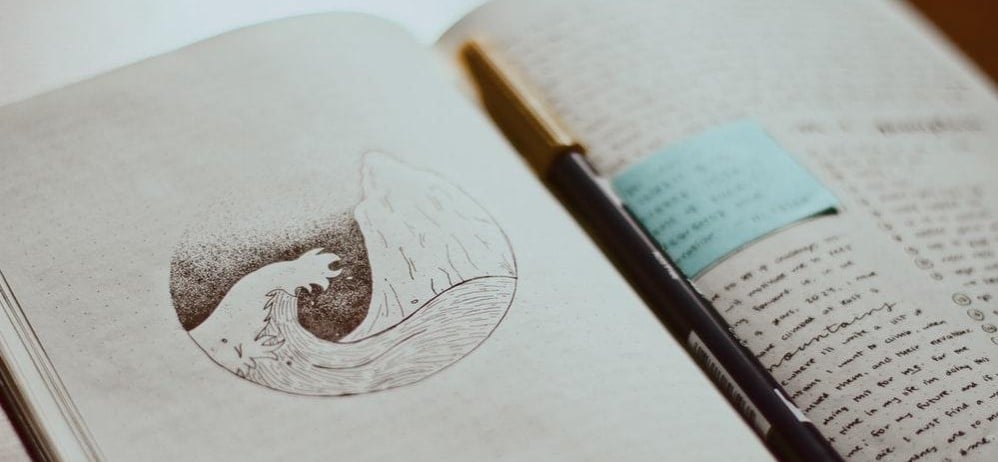 Photo by Noémi Macavei-Katócz
—This talented illustration artist is known for his darker art style. Fans of the macabre will love seeing what he brings to the table. His style, while dark, is incredibly detailed. It is something that you can just stare at in amazement.
—Some artists are prone to making you think of a fantastical world. In the land of popular illustrators, Ellie stands out among the rest with her unique version of existing. She has a distinctive style that makes it easy to wonder: what if?
—As far as talented illustrators go, this self-taught artist stands out. Her art style is dreamy and makes you want to reach for the stars. Whether she is illustrating portraits, characters, or scenes, she brings reality to life in a new way.
—This talented illustrator brings the world to life in an incredibly modern way. The kind of content that she illustrates is known to vary, but she always brings good work. Her look is unbelievably appropriate for the times, and incredibly honest in its way. No matter what she makes, it always looks exactly right.
—Every once in awhile, illustrators find a way to stick in our minds. Moon does an amazing job of showing us a world that is unlike what you would imagine. This artist knows how to create a unique world that stands out. With abstract art techniques and a unique vision, it is easy to see what makes them so great.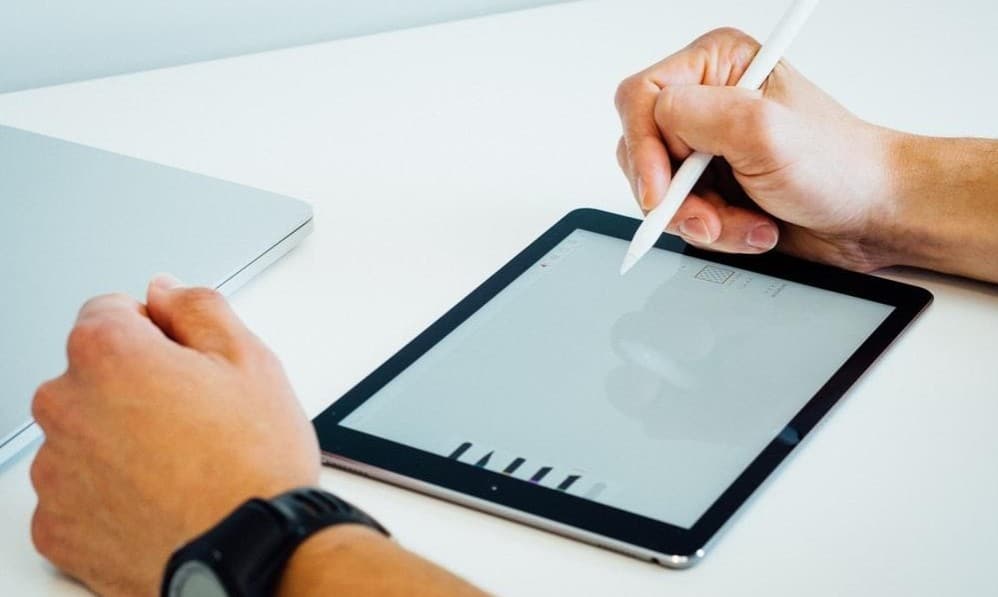 Photo by Dose Media
—When it comes to futuristic art styles, some illustrators simply have it. You will love the way this artist's amazing work comes together to point a new world. It is designed in a way that speaks of infinite possibility and interesting ideas. Don't miss out on your chance to see what she is all about.
—Sometimes you need an illustration artist that is just plain fun and Emily McGovern delivers. Her exciting illustrations focused on Harry Potter and other exciting topics are equally entertaining and hilarious. She does absolute work when it comes to creating hilarious situations and character alterations.
—This delightful illustration artist does a great job of bringing life together in a hilarious way. She is quick to touch on the absurdity of being human and does a great job of bringing various ideas to life. I love her ridiculous spirit.
—I love this artist for their dreamlike quality when it comes to their work. Somehow, they manage to be fantastical and unbelievably calming at the same time. It is easy to see all of the ways that their art touches reality and moves beyond it. This fun artist does an amazing job at creating high-quality art.
—Sometimes you want a fun illustrator and Sarah more than delivers. Her charming and innocent way of looking at the world speaks to all of our emotions. She offers a unique art style and nonstop hilarity.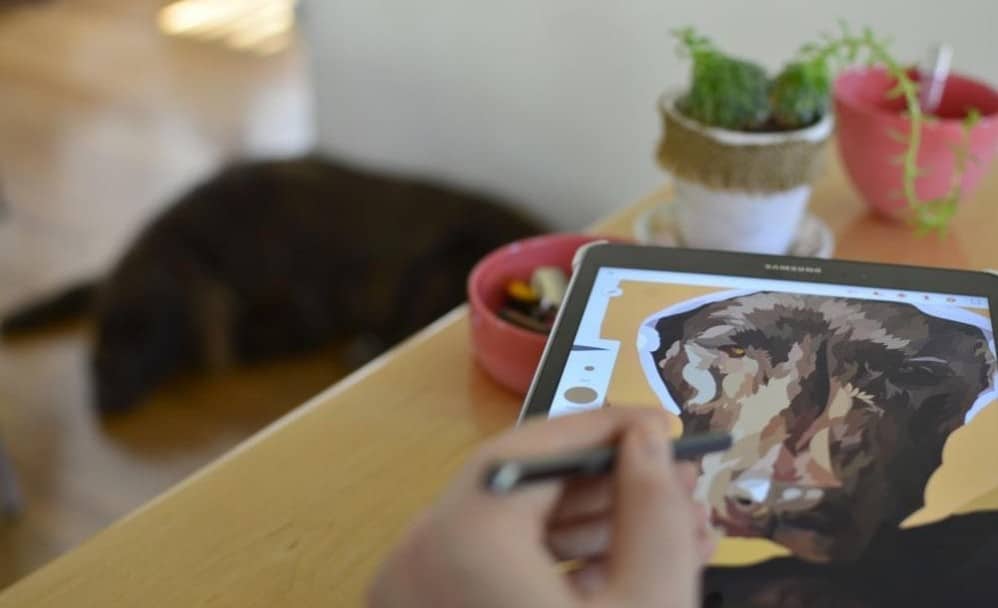 Photo by CHARLI
—This illustration artist has been around for years, but he is always rising. He offers hilarious illustrations of reality and a tremendous social commentary. As a bonus, he does a great job of showing off his knowledge of the English language. He is best known for his insightful and hilarious comics, as well as his game, Exploding Kittens.
—This amazing artist has more than earned his stripes among illustrators. It is easy to see why people are obsessed with his unique geometric style that makes the world seem so clear. I am continuously amazed by the way he puts his spin on popular characters. It is easy to see just how a specific niche can help you to create something great.
Conclusion
When it comes to finding illustrators, the internet is full of them. You can spend all day looking at amazing modern illustrations from the minds of talented artists everywhere. When it comes to finding inspiration or seeing the world through someone else's eyes, you can just go online.
It has never been easier to share your artwork, which is why we can now easily see so many talented illustration artists. Enjoy looking through their work and getting inspired to make your own.
Is there an artist on this list you already knew? Are there artists on this list you've never heard of?